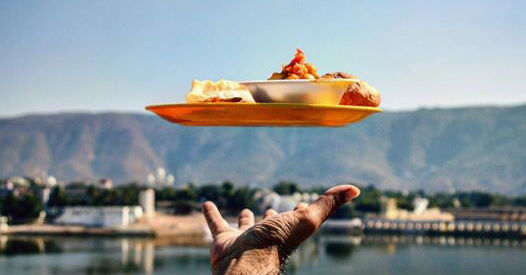 Are you a foodie and traveller? Do you have more photos of food and destinations than your family and friends on your phone? If yes, then you will definitely love "My Yellow Plate".
Hi, I am Himanshu, That Guy With A Yellow Plate (my e-name). As it happens, I travel around with a yellow plate (that ubiquitous lonely kitchen utensil all bachelors are more than familiar with) and eat on it wherever I stop for a snack or meal. I share the incredible food I discover and devour on my trips along with everyone on my social media handles (Instagram and Facebook).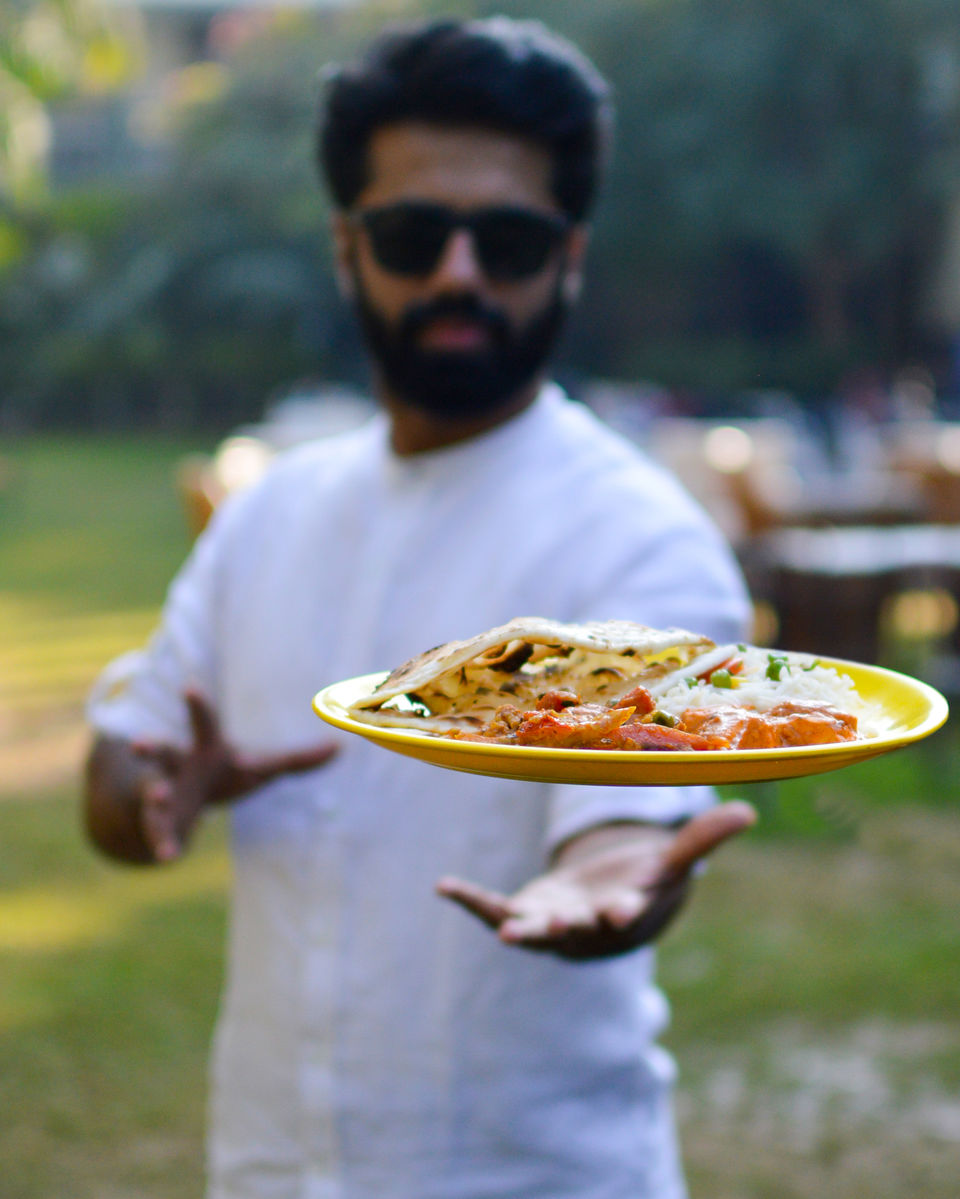 How did it all begin?
My Yellow Plate was not intentional. I never planned to pick up a yellow plate and go out looking for food. Back in 2015, when I quit my job and started freelancing so I could earn and travel side by side, I found this unused yellow plate in my kitchen. No one knows where it came from; it was just there in the kitchen. In an Indian household, you don't find colourful plates often, mostly you find steel thalis. Thus this became quite interesting for me to photograph on.
On one occasion, my mom served me Rajma Chawal on this yellow plate and I remember, I took a picture of it and shared it on my personal Instagram profile. That picture got a few likes and comments from friends and family. (Now that I am better with the camera, I can safely say that was not too great an image :P)
I started eating on it all the time! Soon I realised that this yellow plate could be a perfect partner on my adventures and it would make for an interesting food and travel blog.
So I started carrying the yellow plate along with me while travelling and eating on it wherever I stopped. That's how this journey took shape and My Yellow Plate was born. I created a profile on Instagram and Facebook and started sharing my journey.
Here are some pictures from my journey so far:
1. Rajma Chawal in Bir Billing, Himachal Pradesh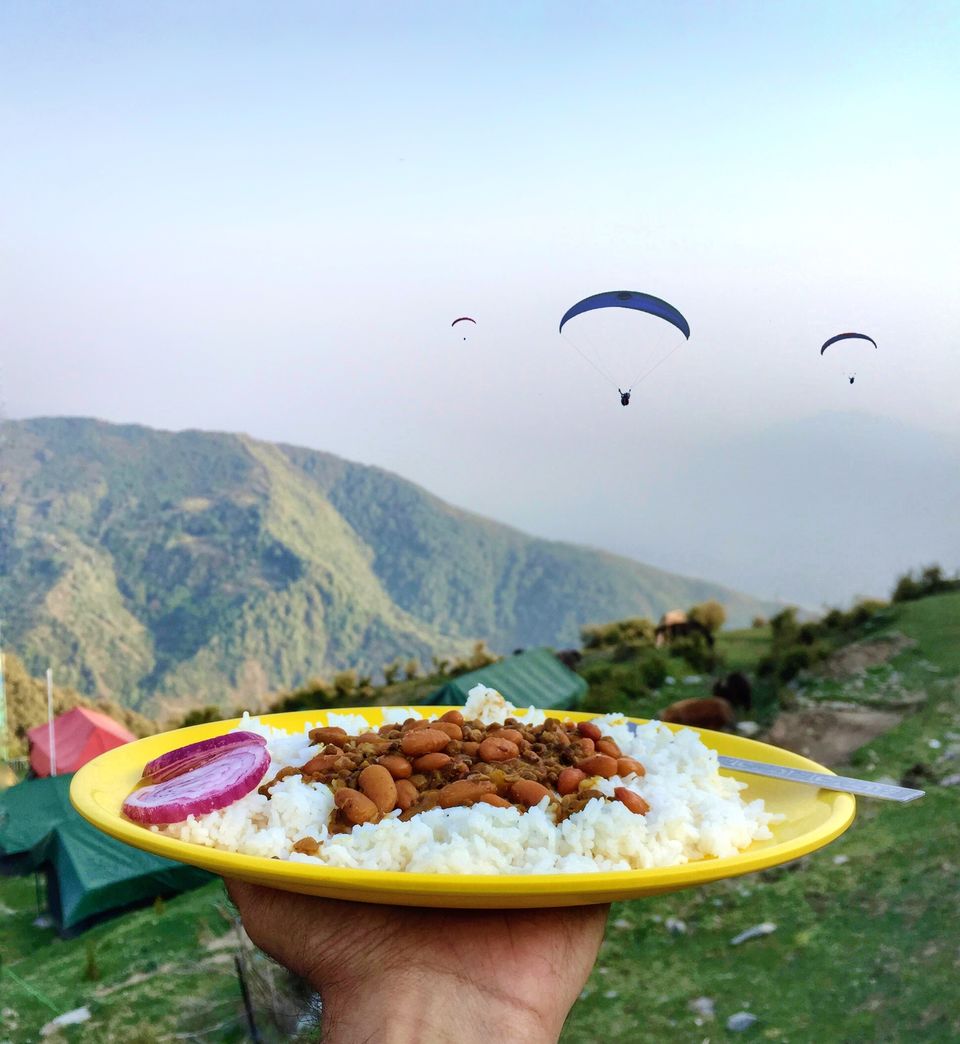 2. Bhel Puri at India Gate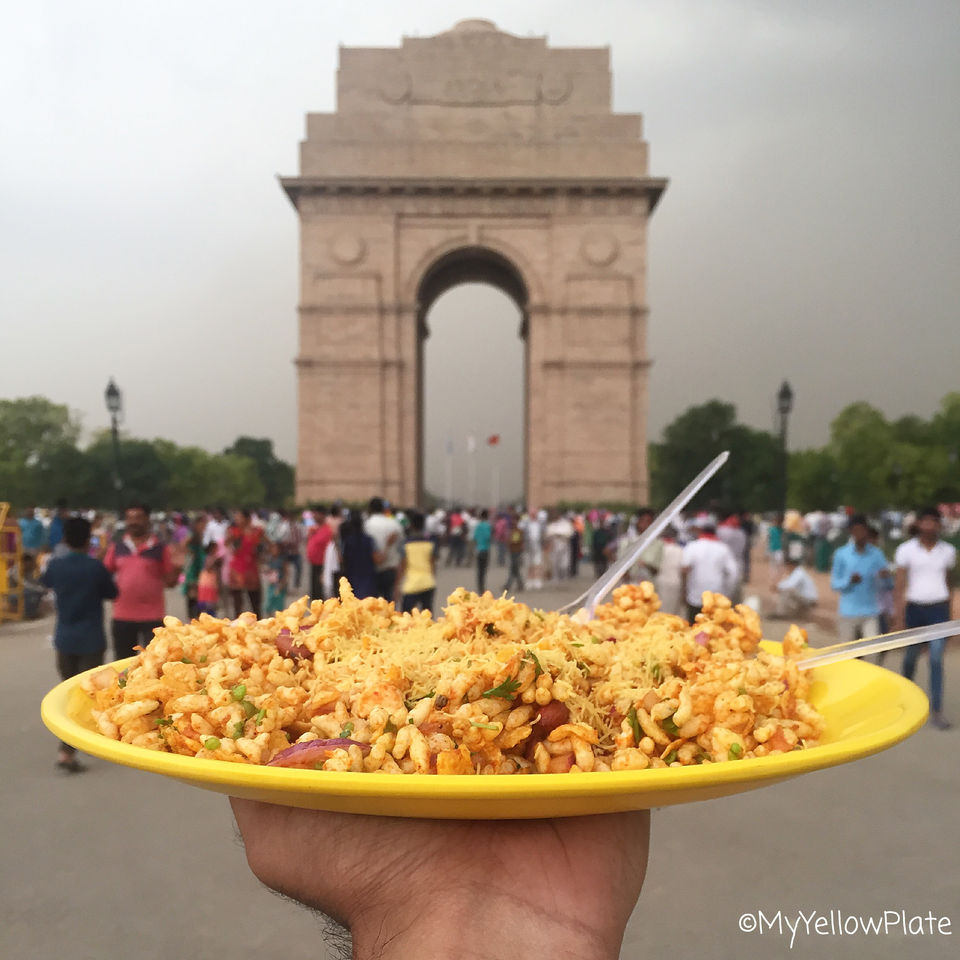 3. Maggi at Seven Sisters WaterFall, Cherrapunjee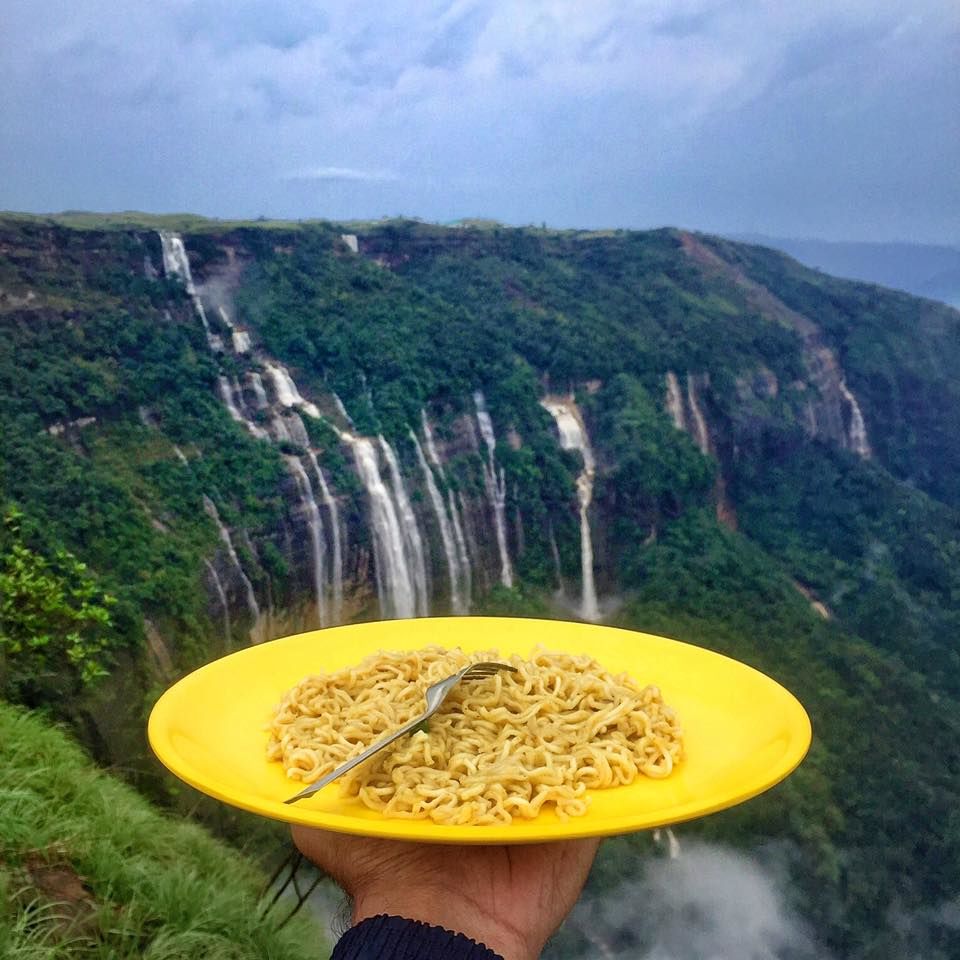 4. Red Rice, Kadhi and Siddu in Manali, Himachal Pradesh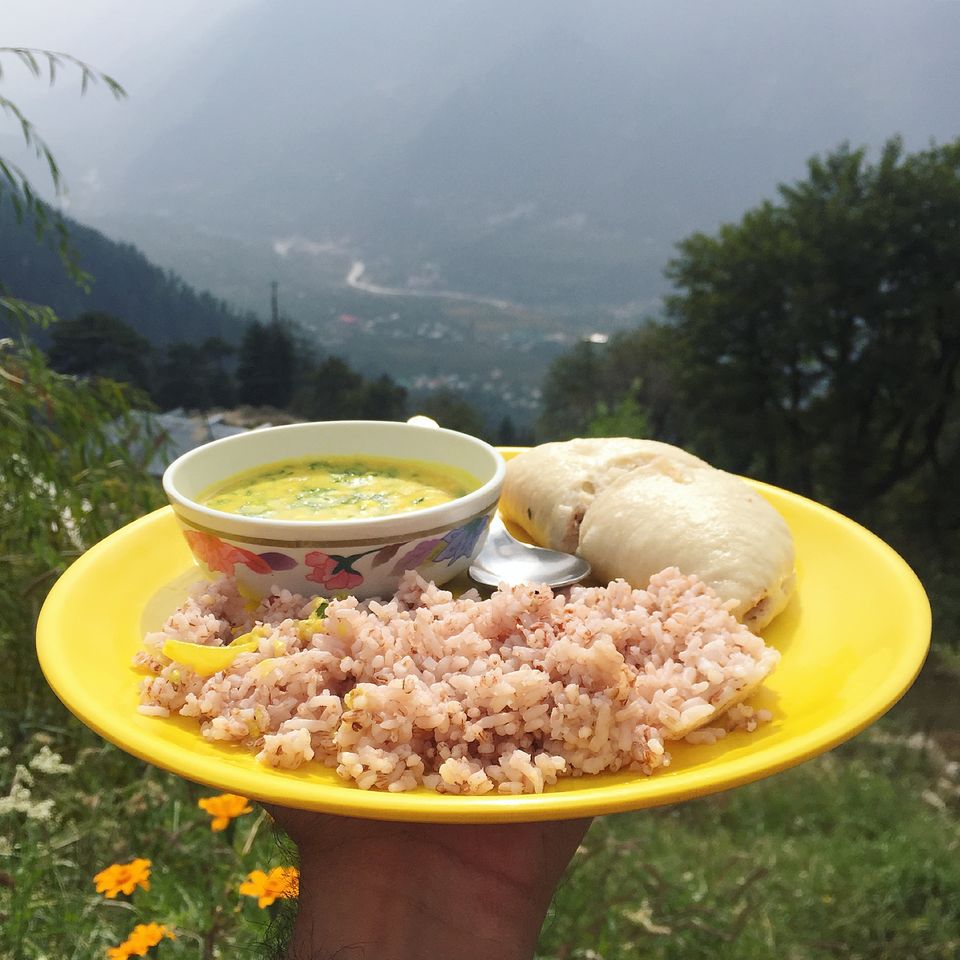 5. Gatta Curry, Kadi, Pulao, Missi Roti and Halwa in Pushkar, Rajasthan.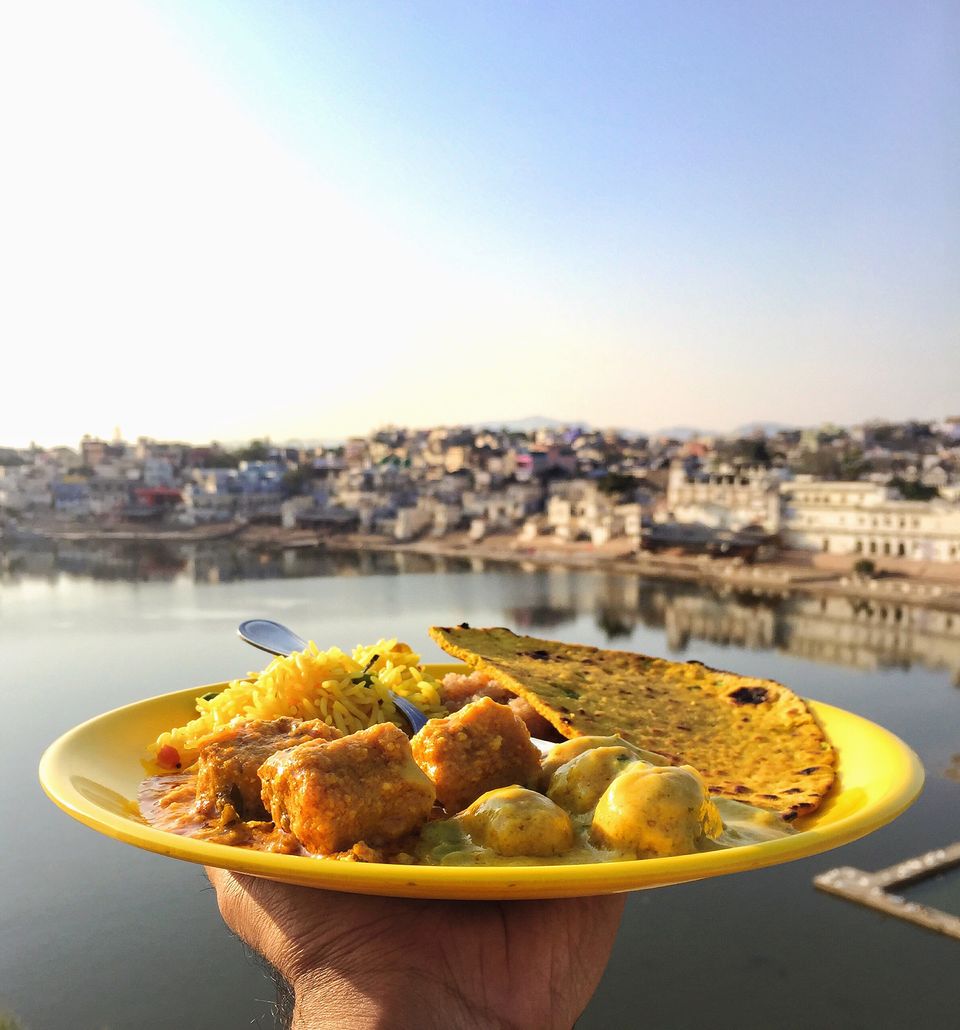 6. Pav Bhaji at Juhu Beach, Mumbai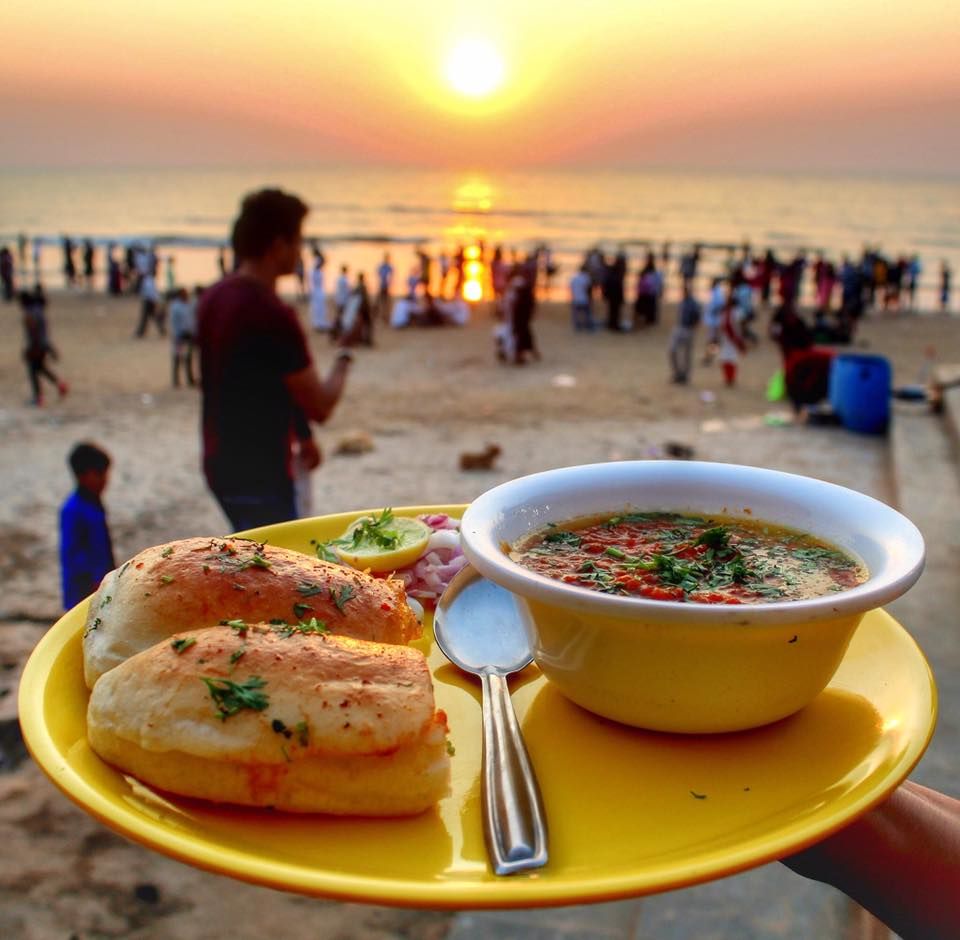 7. Coconut Parantha, Keema Samosa, Jalebi and Keema Goli at Jama Masjid, Delhi.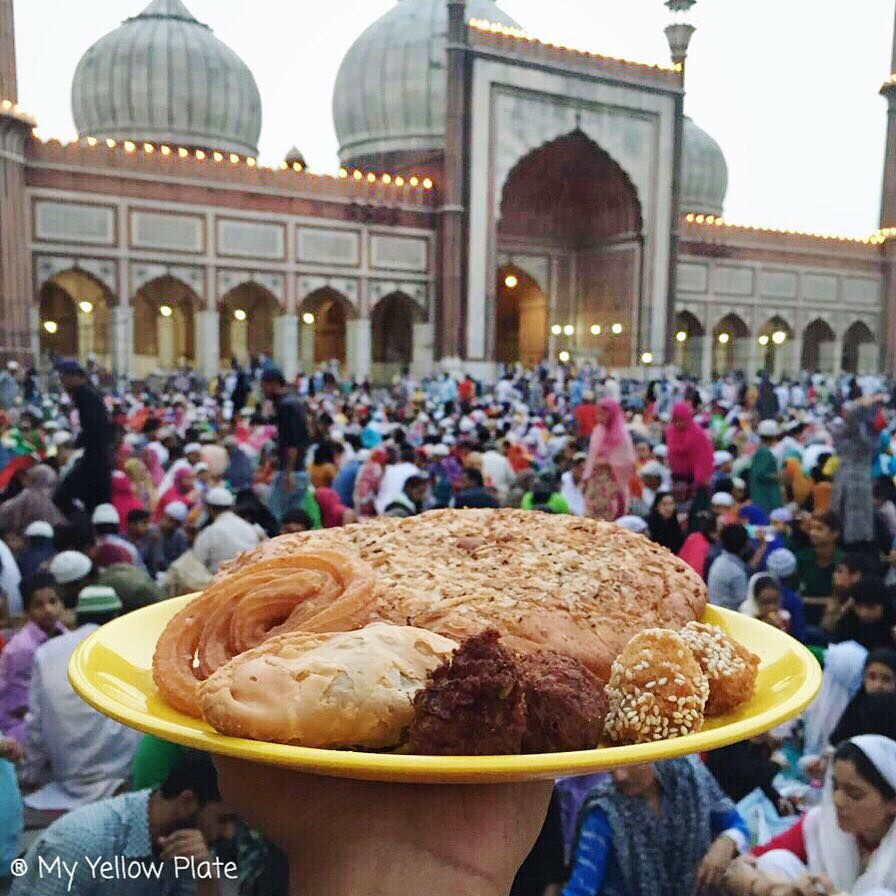 8. Aloo Chaat at Qutub Minar, New Delhi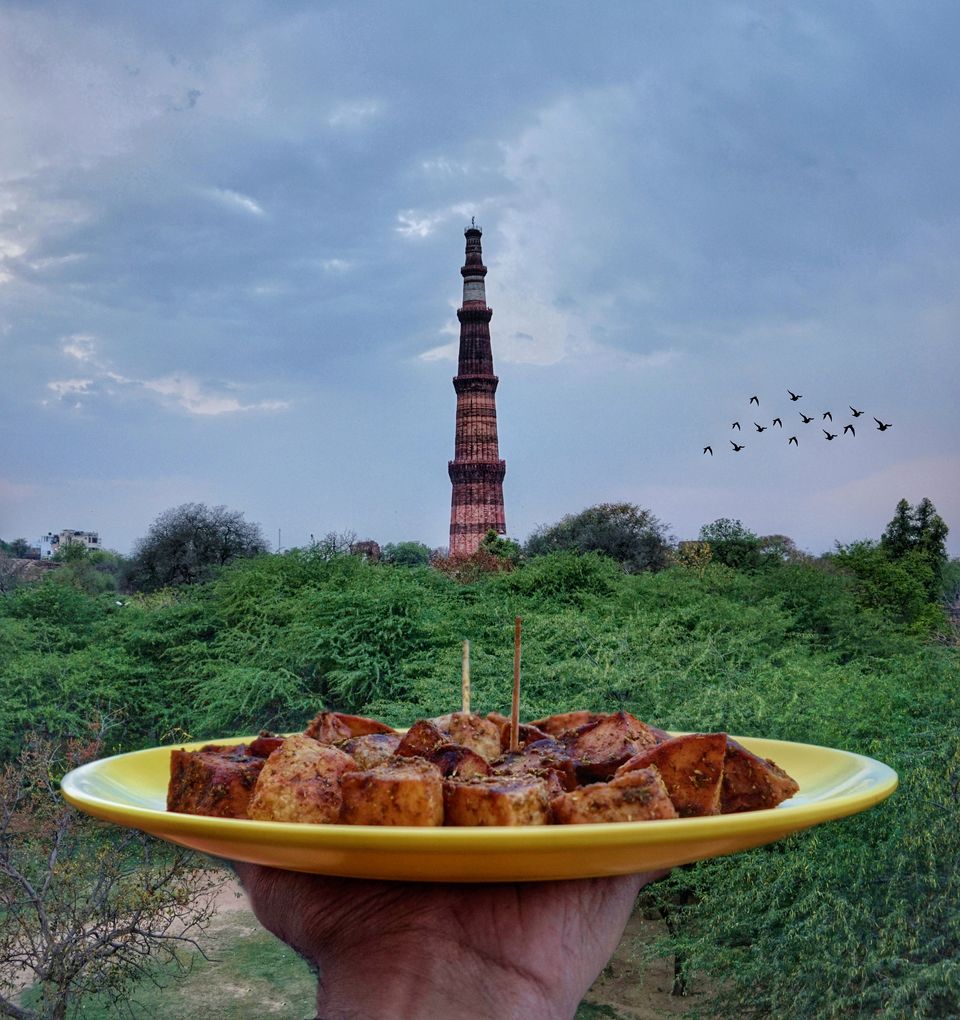 9. Momos at Army Cafe, Tawang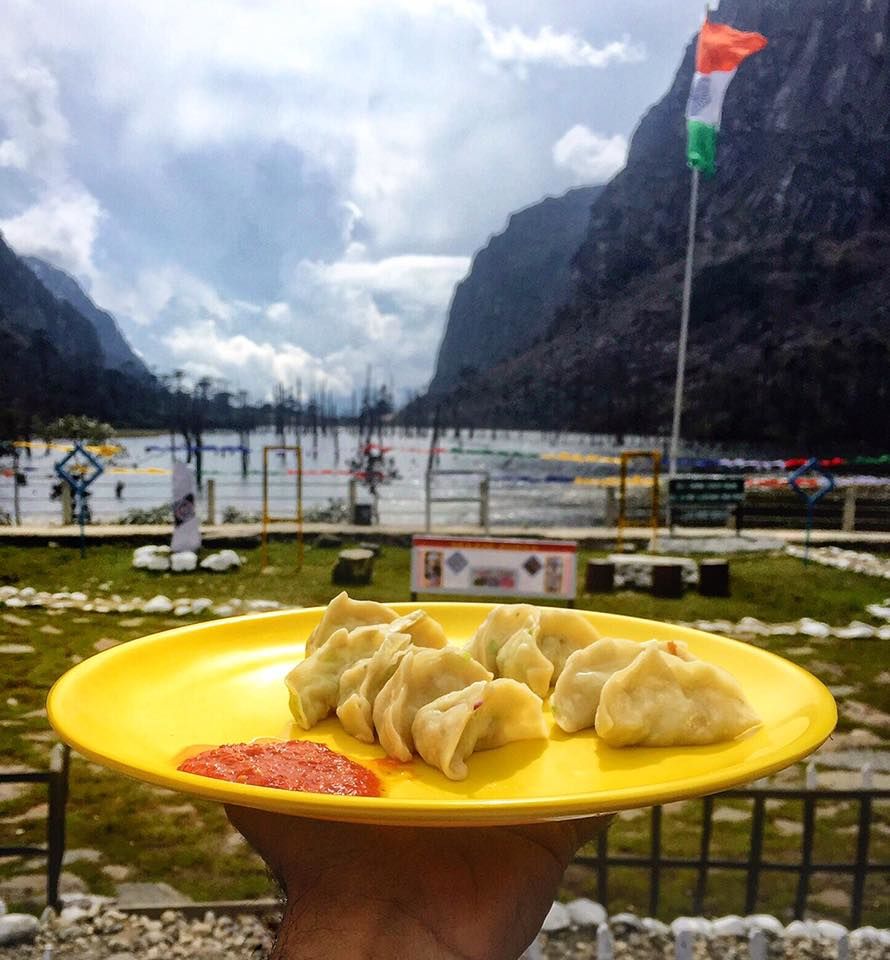 Besides food, I met very interesting people who were making these dishes.
10. Lotan ke Chole Kulche, Delhi. Read his story here.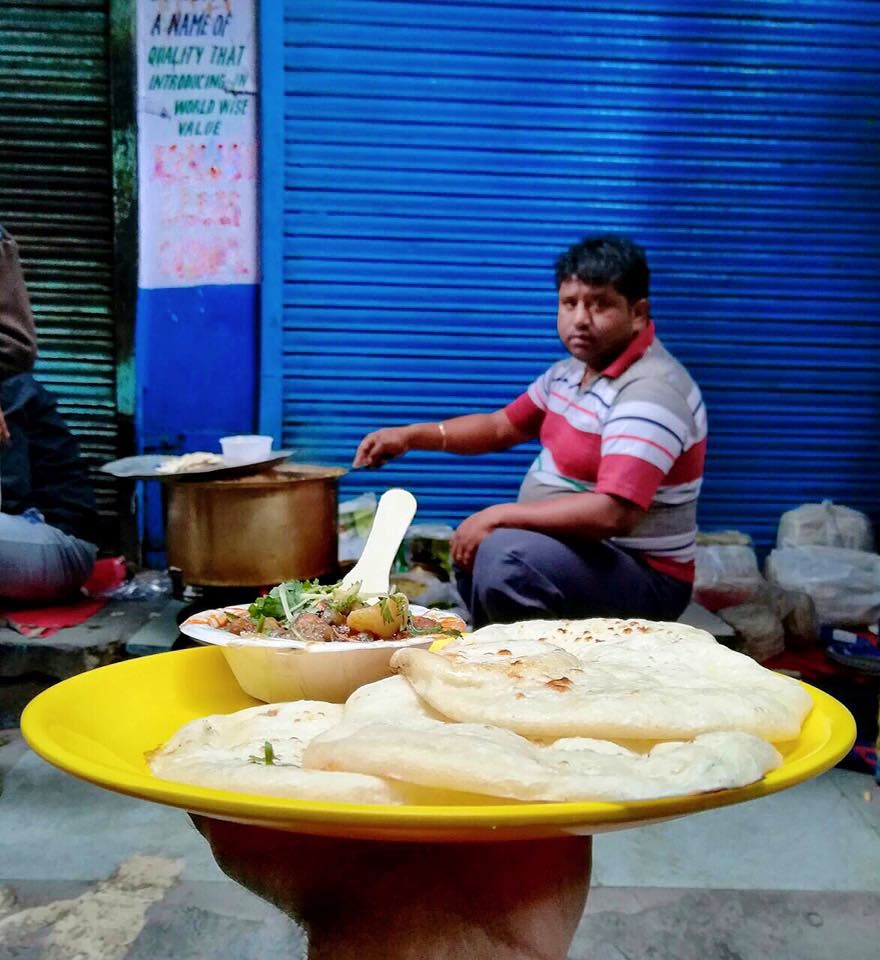 11. Kapil Madan Ka Moong Dal Pizza, Delhi. Read his story here.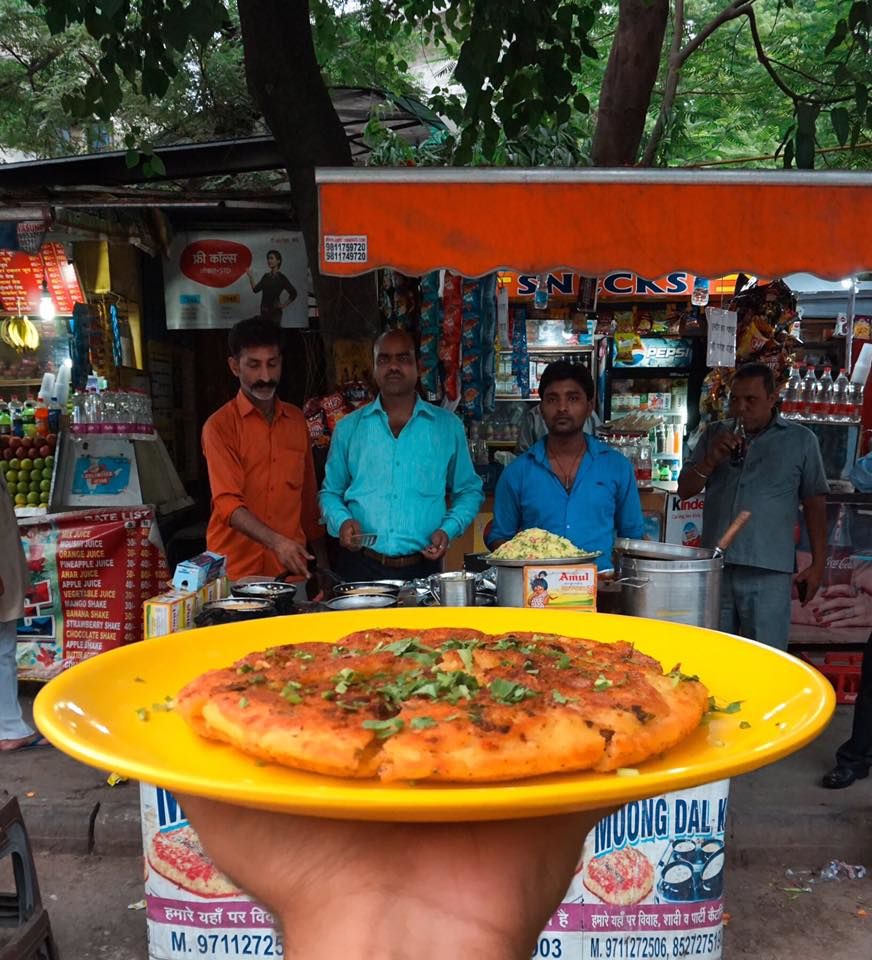 12. Aloo Chaat in Mehtab Bagh (A view of Taj Mahal)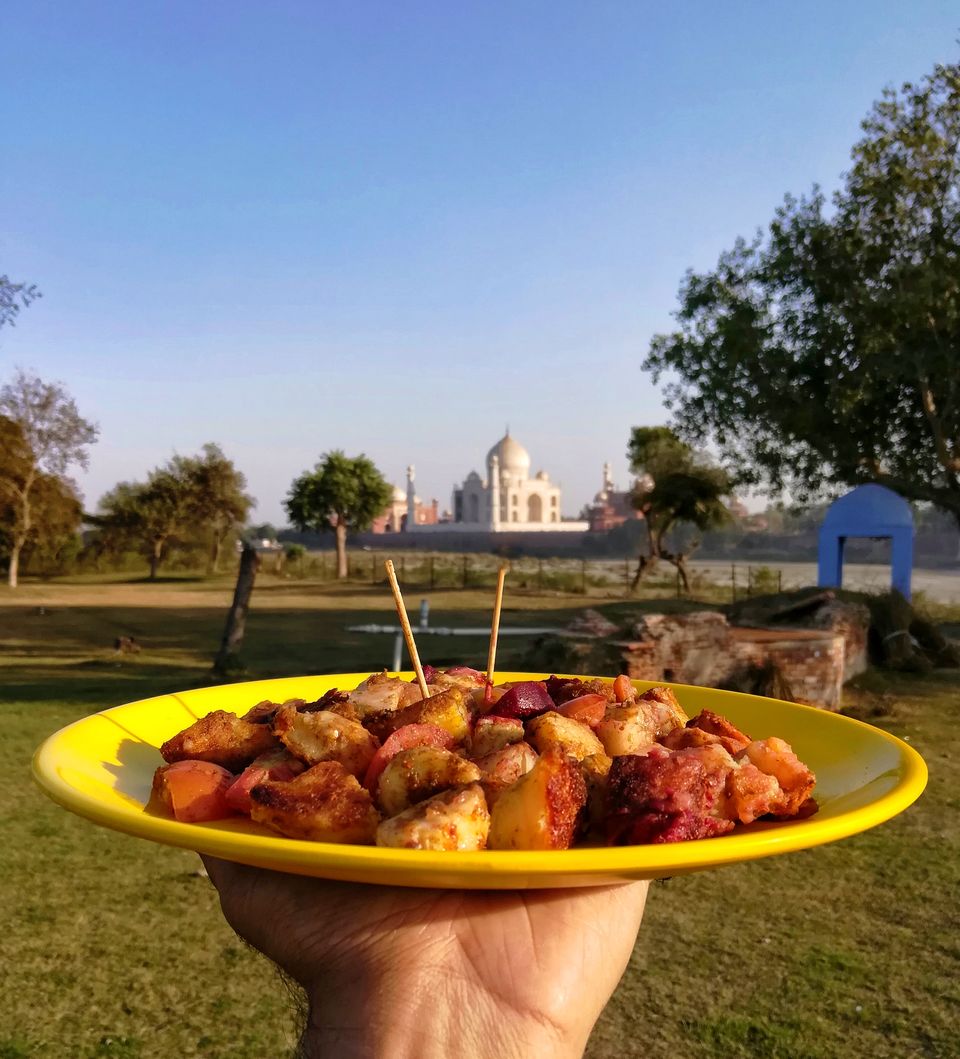 13. Assamese Thali in Nagaon; consists of delicacies like Dhekia Saak, Tite Kerela, Bhat Kerela, Yellow Daal, Lesera Mah, Podina Chutney and Puthi Fish served with boiled rice.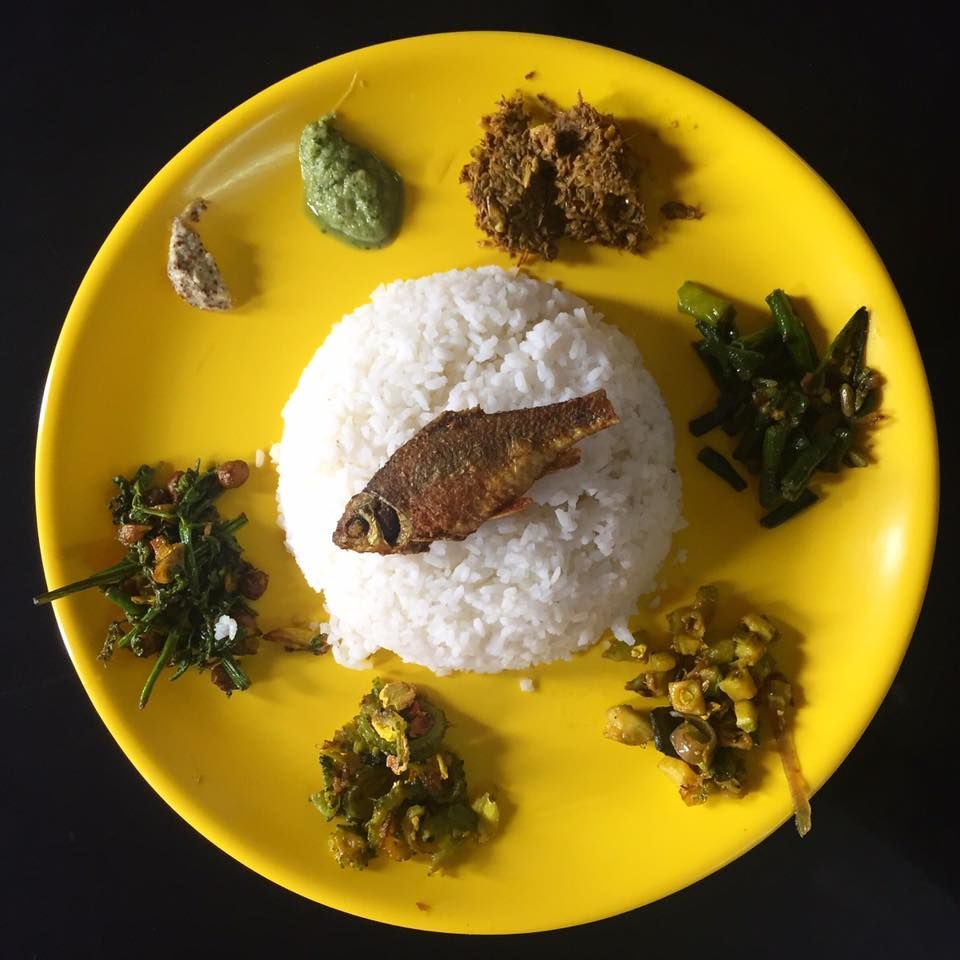 14. Momos in Jim Corbett National Park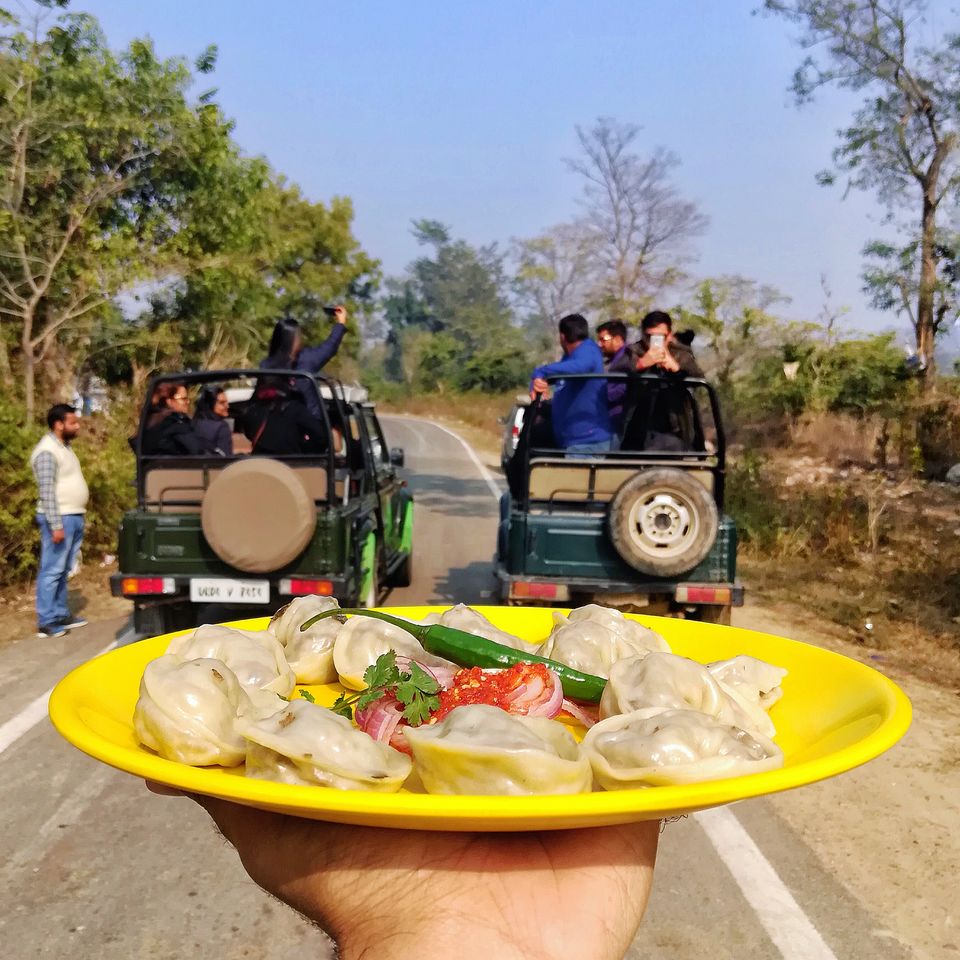 15. Aloo Parantha in Rishikesh
Follow me on Instagram to read more stories.
It's been a year and a half since I am on this journey and it has been a life-changing journey. My Yellow Plate has been featured in The Huffington Post, The Better INDIA, Rediff, INDIA.com, Scoopwhoop, Lonely Planet and more.
WHAT'S NEXT?
Now I am taking this project to the next step! I plan to embark on "The INDIA Tour" across our 29 states. I'll travel to every single state in India and take my Yellow Plate along, hunting for food, people behind them and their stories. I'll keep everyone involved on this journey through videos, regular stories on social media & a final after movie.
*September 2017 UPDATE - The campaign couldn't raise the target amount and was called off. *
Follow my journey on Instagram here.