The Great Indian Food Festival took place at Delhi Haat, Pitampura on 23rd & 24th January 2016. There were different food stalls of street foods from different parts of India. Both delicious veg & non veg foods from Delhi, Amritsar, Uttarakhand, Hyderabad, Gujarat, Rajasthan and other various cities of India were available on the festival. Few unique food concepts were also available there. Foods like Mughalai, Punjabi, Sindhi, Hyderabadi & Bengali foods we available. Many people across Delhi had arrived to enjoy the different aromas of variety of foods. I too enjoyed a lot.
VEG FOODS: Daulat Ki Chat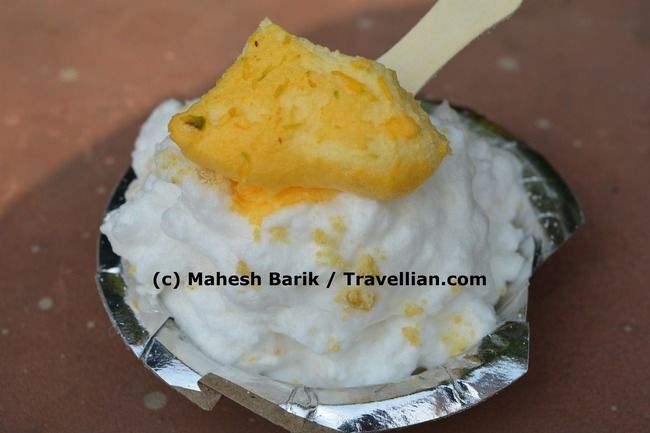 Daulat ki Chaat is a typical old Delhi street food, it means chaat of wealth. Normaly Chats are spicy but surprisingly Daulat ki Chaat sweet and made from milk. It seems like foam very light and moderately sweet with cream, saffron, unrefined sugar and nuts. Its only available during winter from Oct. To March, you can have only at streets of Old Delhi. A plate costs Rs 60.
BHARAT KHEMANI'S: Sindhi Foods Dal Pakwan, Sindhi Kadhi Rice, Karachi Halwa, Chole Rice, Shahi Paneer.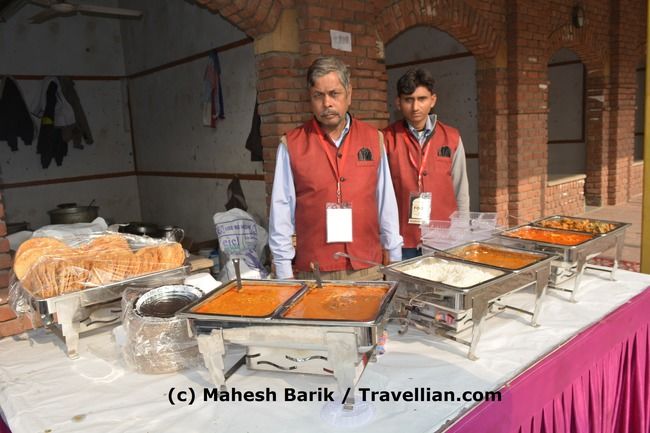 Bharat's FnB sister concern of Karachi Halwa House of Gole Marekt, they have been serving Delhi over last 60 years, one of the oldest Caterers In Delhi. They have got an opportunity to serve delicacies to FORMER PRESIDENT OF INDIA LATE SHRI GIANI ZAIL SINGH, KAPIL DEV AFTER WINNING INDIA ITS MAIDEN WORLD CUP IN 1983,in the lawns of RASTRAPATI BHAWAN. Mr Bharat is heading Bharat's FnB after obtaining a professional degree from IHM LUCKNOW. He had also experience of 5 star hotels. They are specialised in Sindhi Foods.
Source: http://bharatfnb.com/
KAMAL KHANDELWAL'S RASOI: Kathi Kabab with Rumali Roti.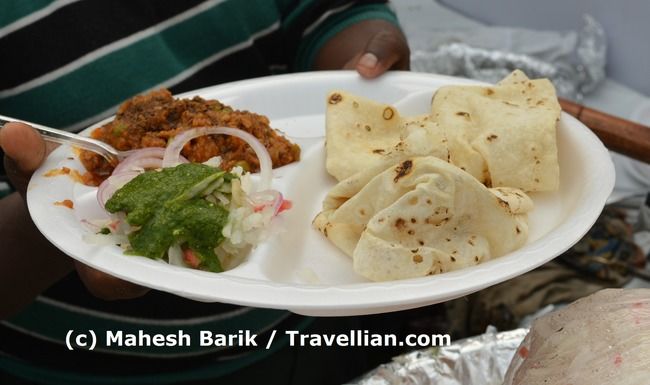 It all started decades ago, when his family started close relationship with the culinary world of Purani Dilli. For years, they have been organized food feasts, weddings and functions only for their friends and families on requests. Their love, appreciation, faith and endless requests for more lead to the birth of Rasoi. Mughlai foods and Purani Dilli chaat are specialization. They deliver fresh, high quality food made from hand selected ingredients.
THE BIRYANI CO.: Hyderabadi Biryani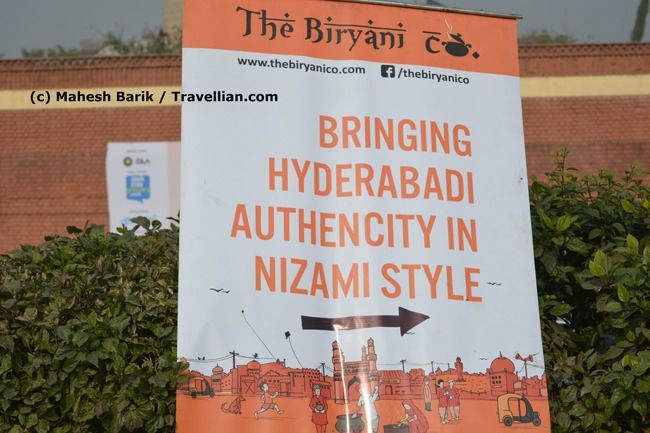 The Biryani Co. is a home-delivery cum takeout restaurant on a mission to bring authentic Hyderabadi Biryani to New Delhi. Established in 2015, The Biryani Co. houses chefs from Hyderabad's Old City who have kept the traditional Hyderabadi cuisine alive since the era of the Nizams. Staying true to this royal Nizami culture they ensure our food is sourced from top quality ingredients from across India. They provides world-class quality and service at an affordable price.
Source: http://thebiryanico.com/
MEALDOM: Parantha Roll (RollMatol)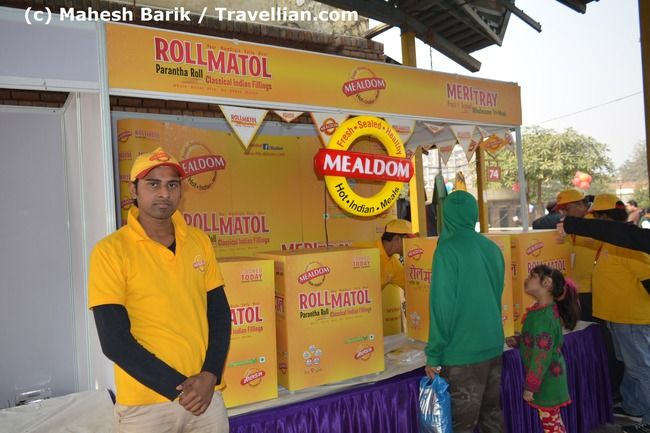 RollMatol is a meal that you can have on-the-go! Tasty and succulent fillings are wrapped in a multi-layered soft parantha made entirely of Atta, sealed securely in a pouch and served hot! Each RollMatol parantha is more than 2.5x of an average Indian household's roti, which means you get the right serving size. Characteristic of a true mom-style meal, RollMatol is free from any unwanted ingredients like chemicals, preservatives, taste enhancers, colors, flavors etc. Fillings include pulses, vegetable dishes and snacks, which are made with the choicest, fresh ingredients which are 100% natural! Our wide variety of 18 (and growing) fillings means that you'll always have something new to look forward to!
Source: http://www.mealdom.com/
CONES & CURRIES: Cone Ka Naya Zone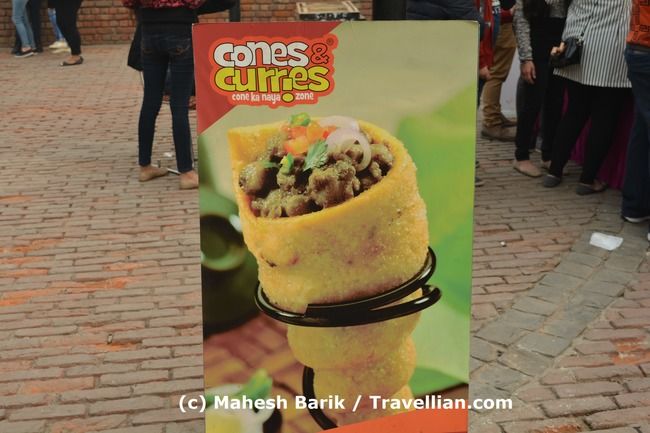 'Cones and Curries' - A revolution in 'One Hand Eating'!! It's not a Wrap, nor a Roll, Frankie, Burger or Pizza... it's a CONE. 'Cones and Curries' promises to be unlike anything you have ever seen. This is a brand new concept in the food industry – the first One-Hand-Eating format.
Laal Amrood from Allahabad:
Also known as Apple guava, these are medium sized and pink colored. They are very sweet in taste with good keeping quality. They require low temperature for the development of good pink color. Usually white, sometimes these fruits are red from inside as well which makes it even sweeter...
INDIANFEEL.COM: Traditional Indian Snax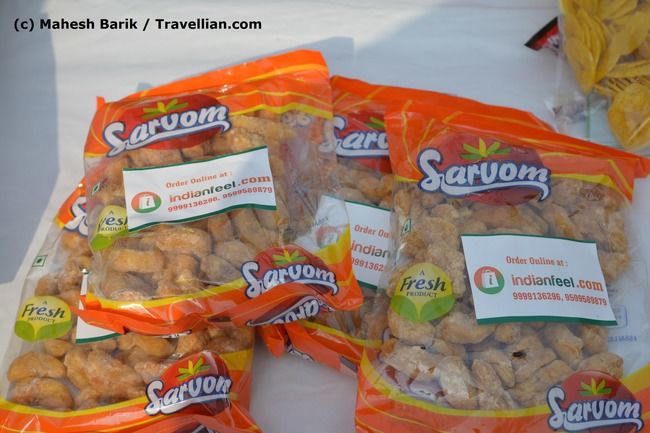 India is a diversified country with rich assortment of religions, cuisines, street foods, evening snax, handicrafts, customs, traditions also festivals. This diversity is so enchanting and compelling that it inspired Indiafeel to design a platform where the world could experience authentic India on the click of a mouse. Indiafeel have made an attempt to offer earmarked products from various parts of India. Be it Spices from Kerala or Saffron from Kashmir, Tea from Assam or Khakra from Gujarat, you will get it all at Indianfeel.com.
PARVATIYA PRESERVES: Fruit Chatnis, Nut Butters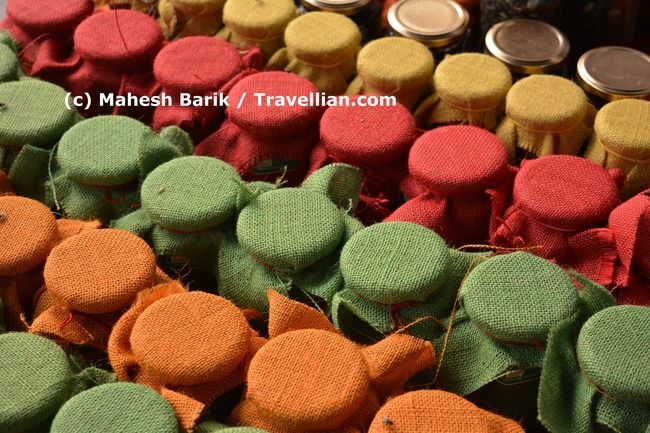 I just came across a stall having colourful bottles covered by jute cottons. Looks amazing and that was Parvatiya Preserves, This unique food venture is belongs to Mukteswar of Uttarakhand District. They are providing Zero preservative 100% natural fruit Chatnis without any food color or artificial favour. There are many varieties was available like Strawberry, Kiwi, Apple, Mango, Orange, Plum, Peach, Pear, Apricot, Grape, Papaya, Lychee, Pineapple and mixed fruits. They too had Nut butters like Walnut, Peanut & Cashew. Is not it interesting.
Source: www.parvatiyapreserves.com