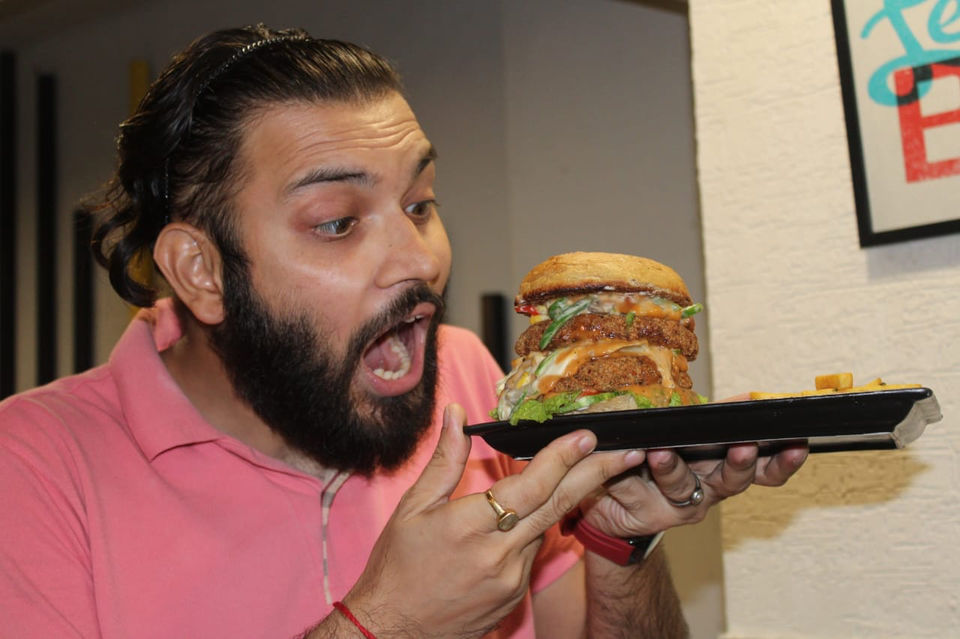 Food is essential part in our lives and good food is one of the reasons we are earning. Being a food blogger i get to try many new dishes on a weekly basis. Here i am writing about some great food places in delhi to visit for nice delicious food items..
If you want to try end number of food items in a single thali then this place is for all you foodies.. I tried the bahubali thali which was delicious and had some nice tasty sabjis.. I could only have 9 of them as i was totally full.. The thali has
rajma , palak panner , soya chaap , breads n many other items.. Then there is deserts as well for all foodies which was gulab jamun.. i had 2 of them as i am a big gulab jamun fan.. So overall a great place to try the huge n large thali full of food.. Happy cravingss .. Cheers..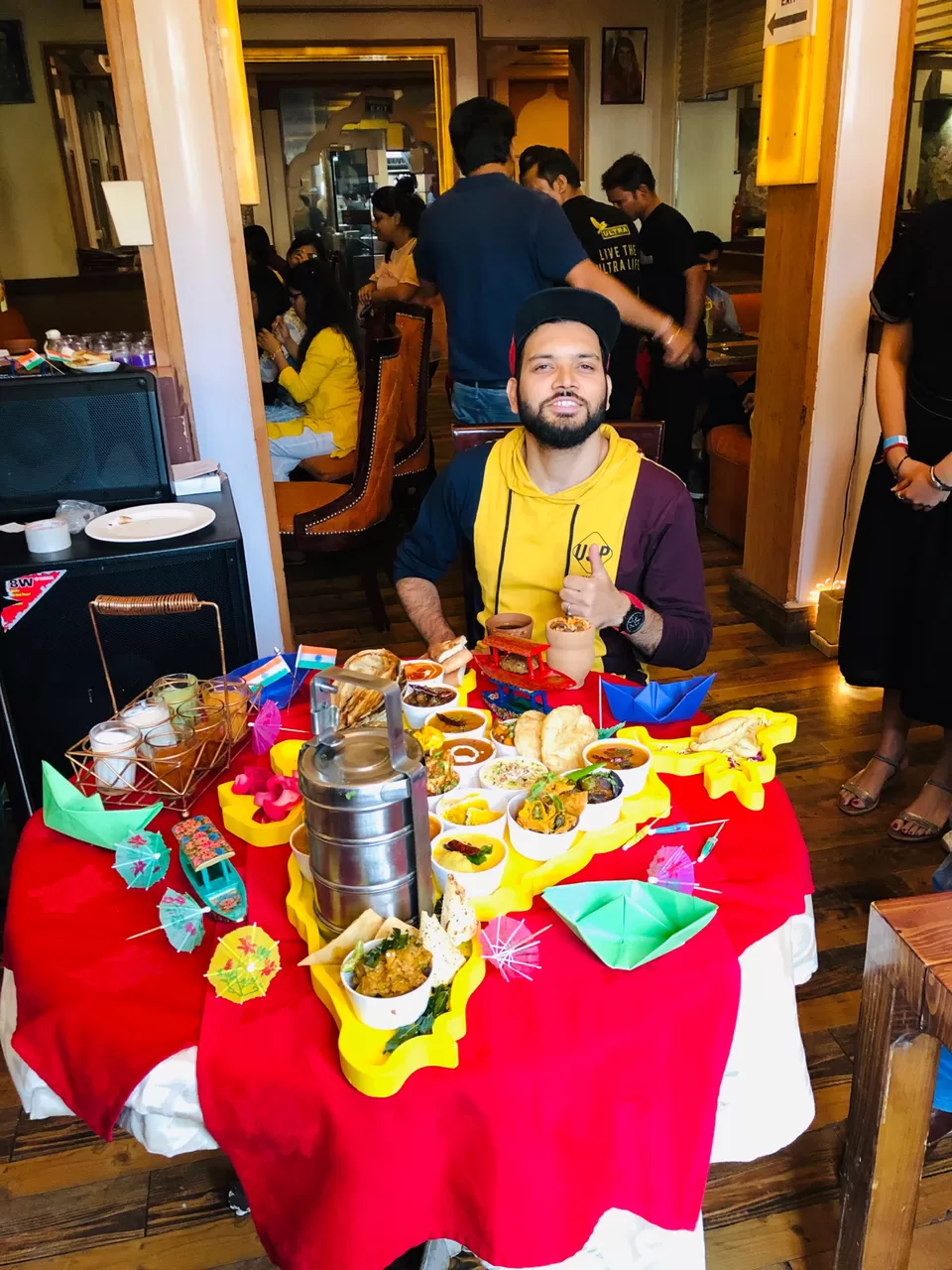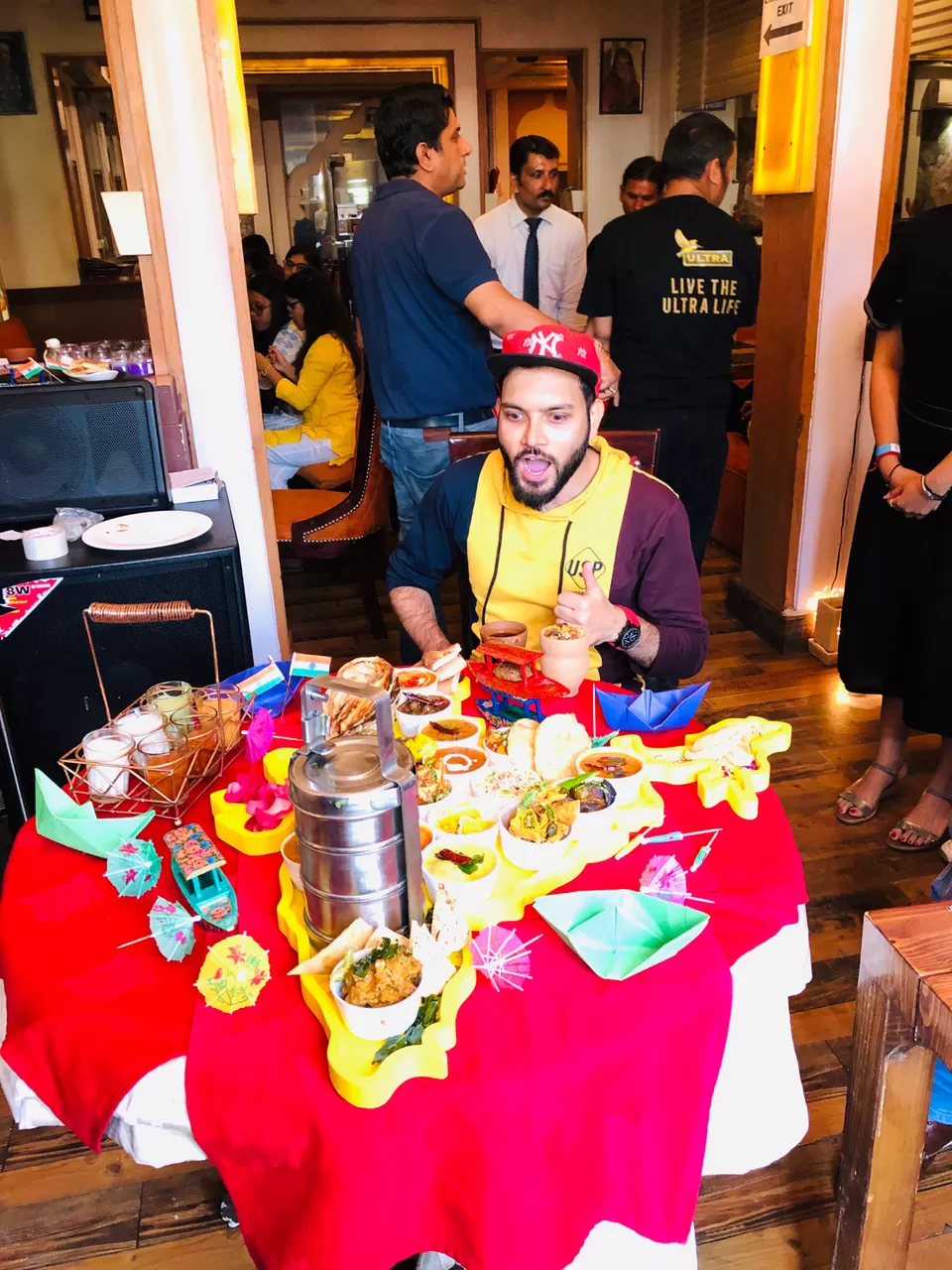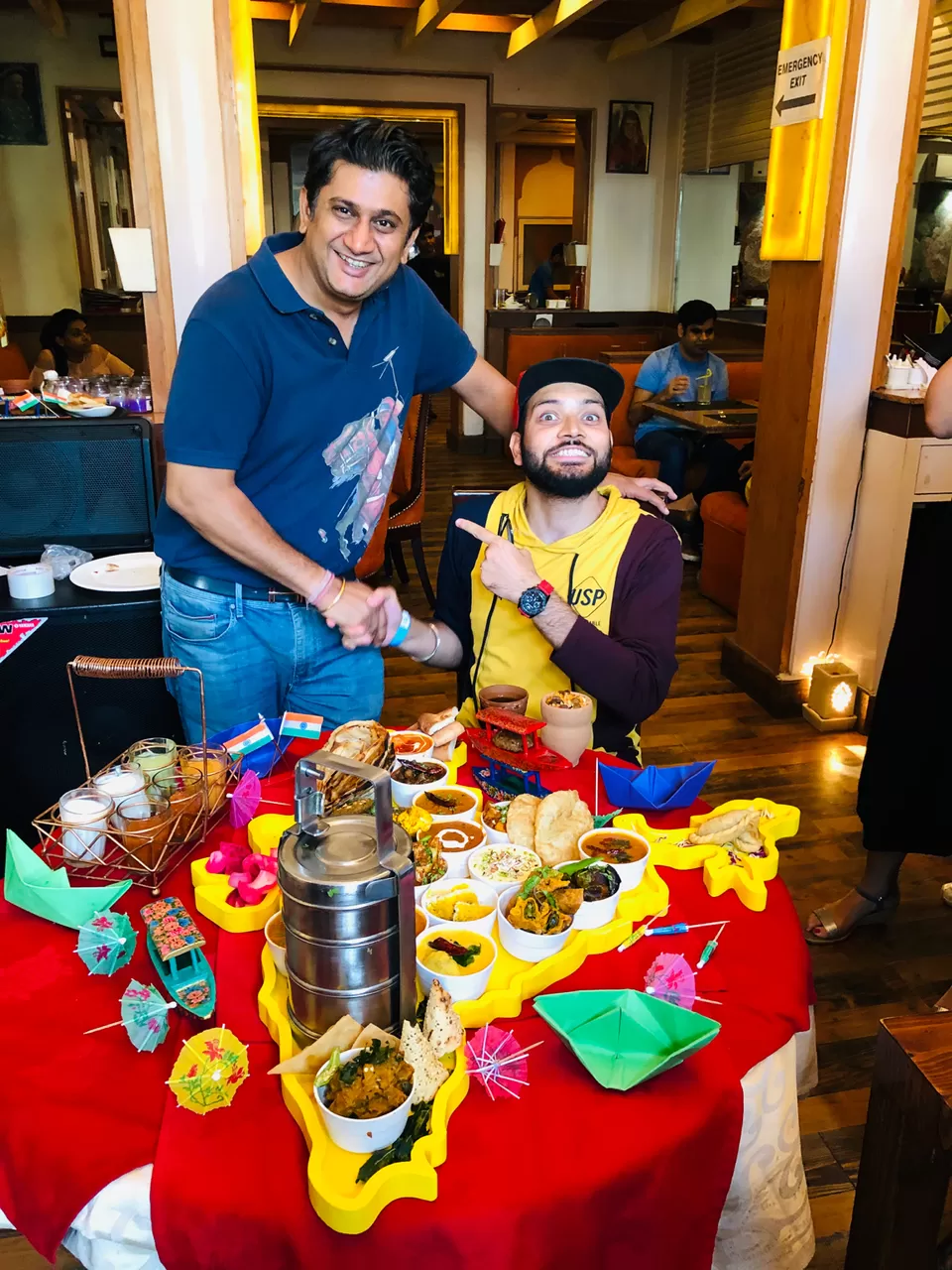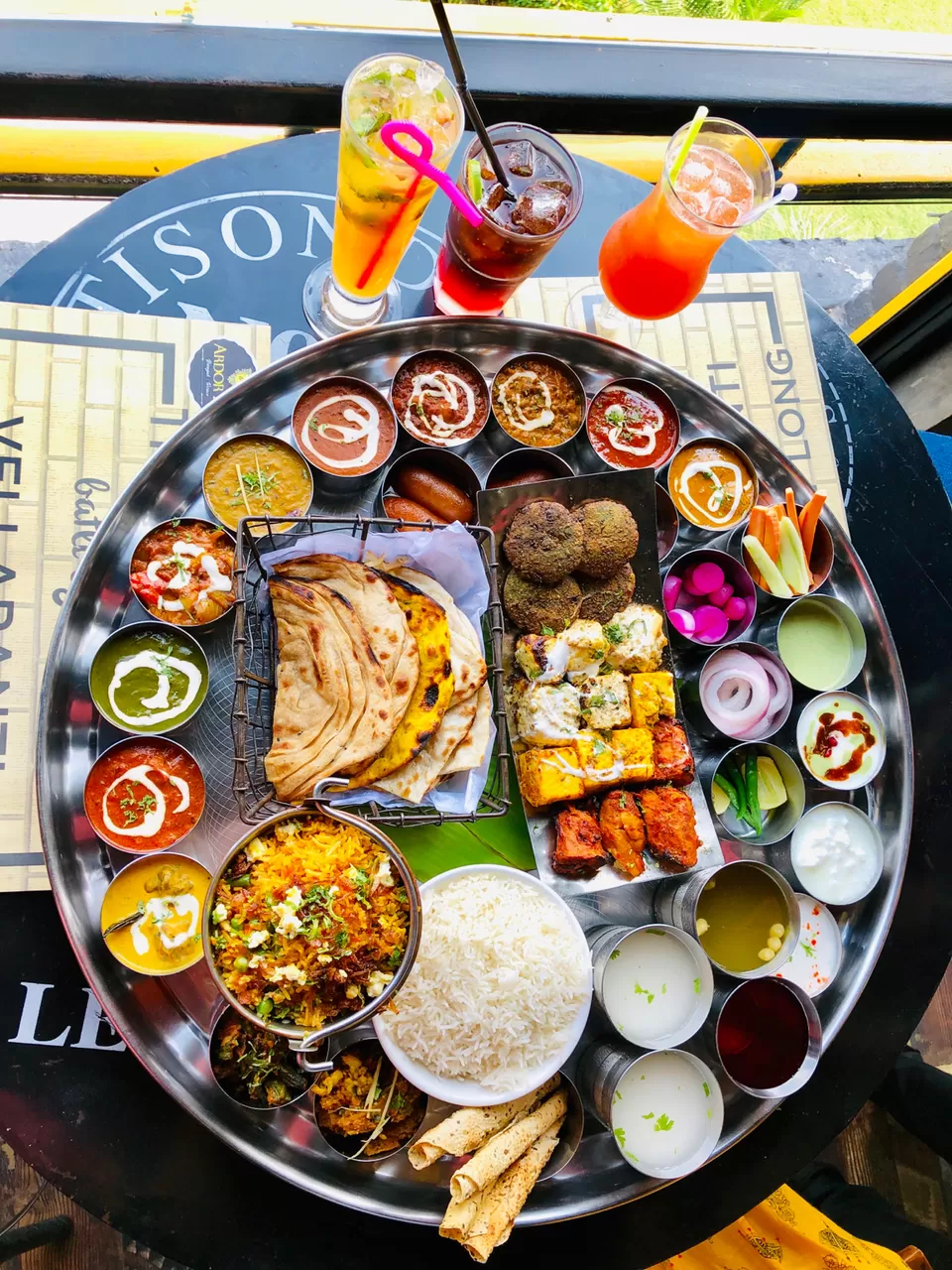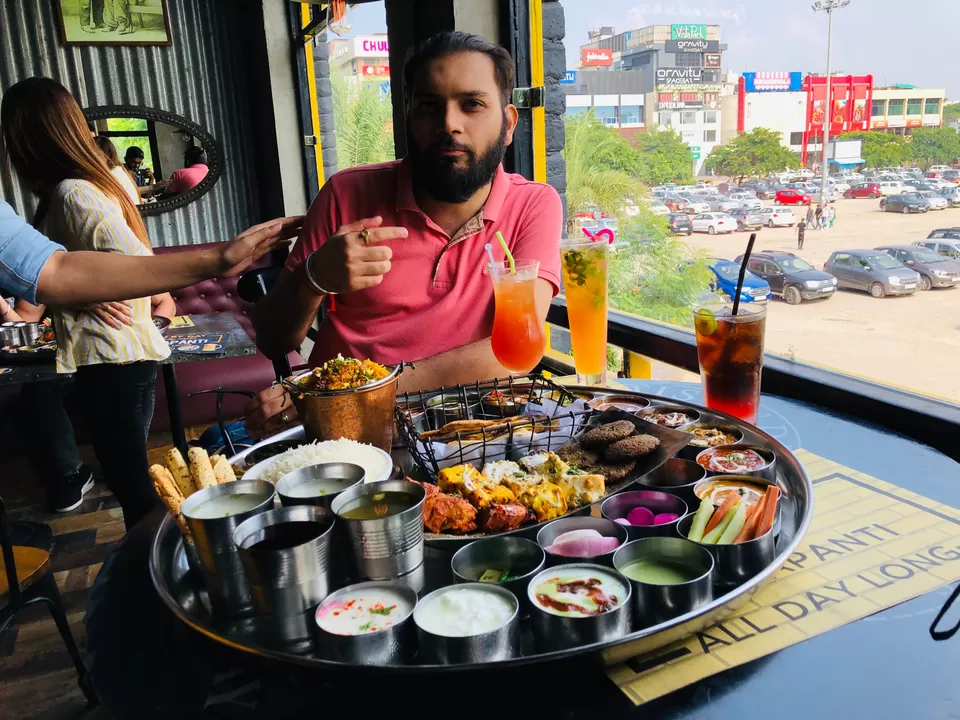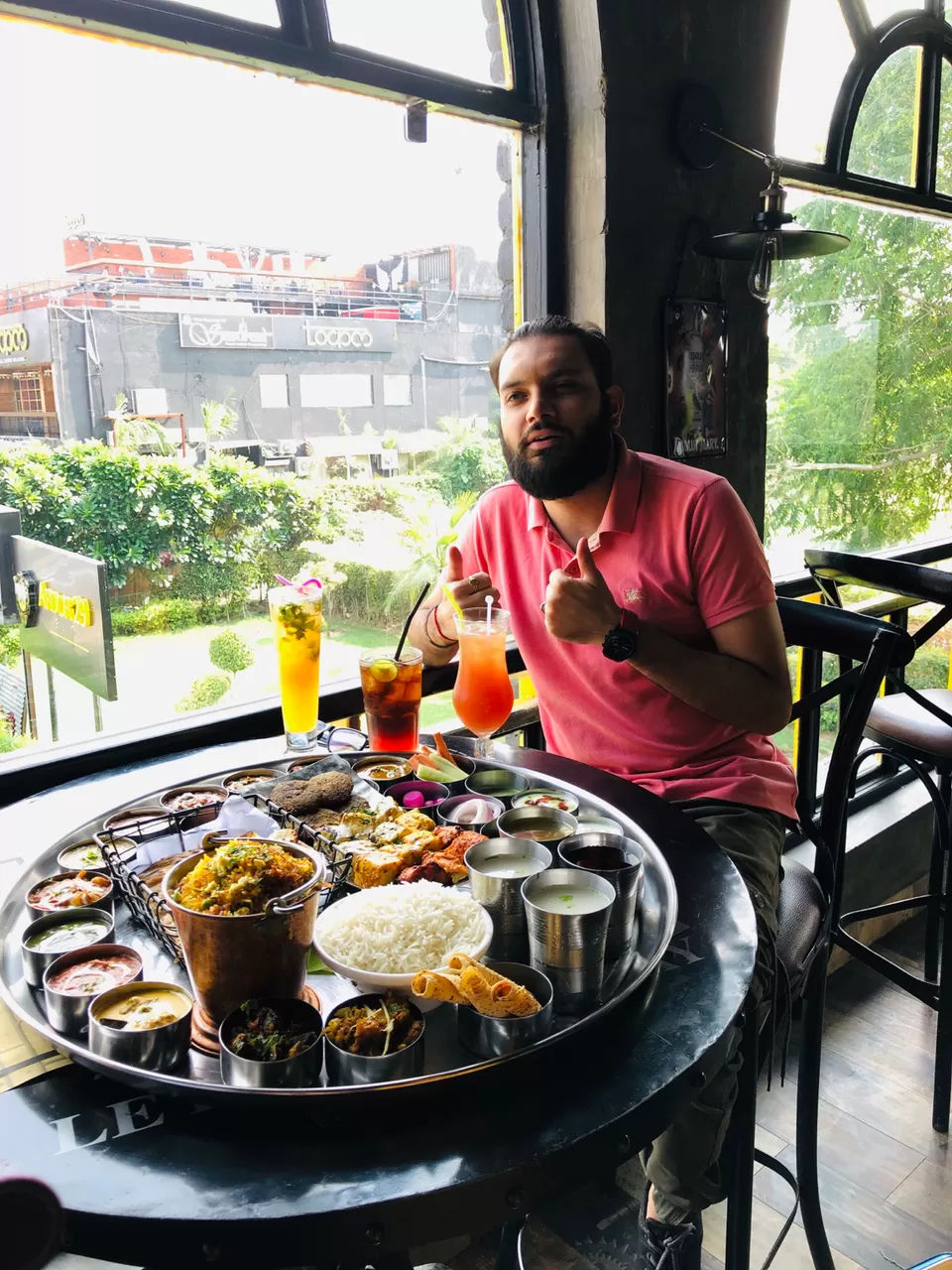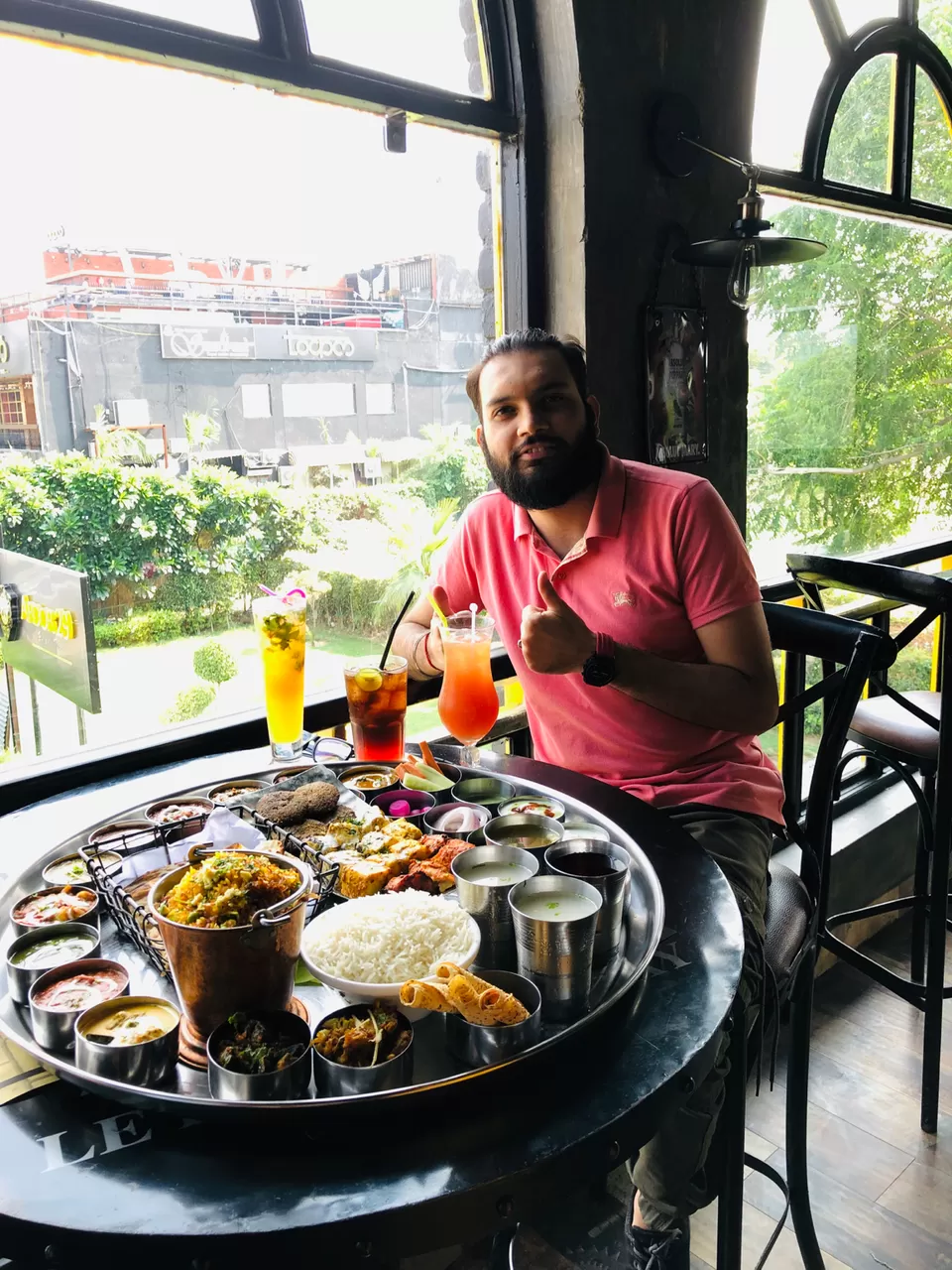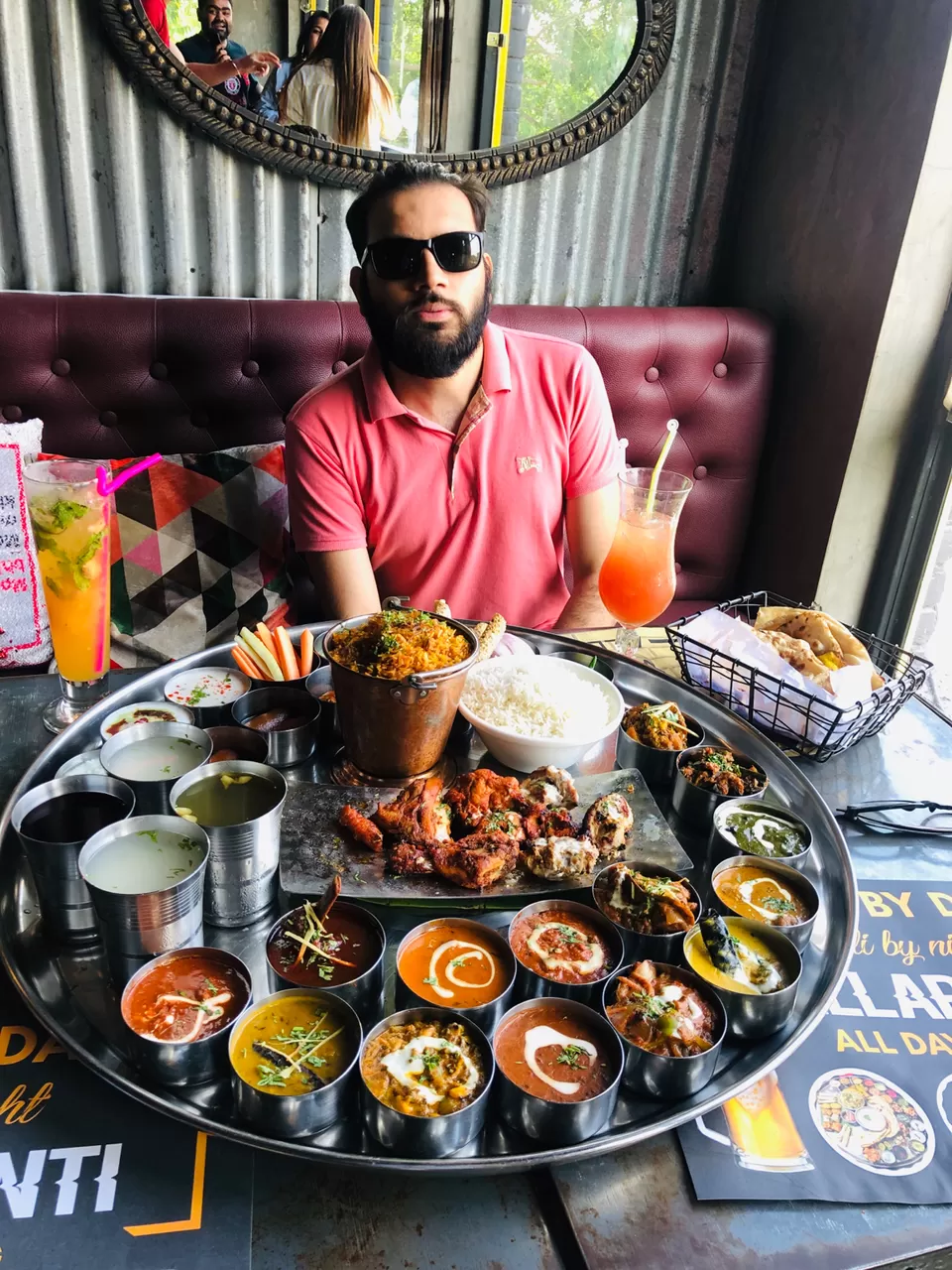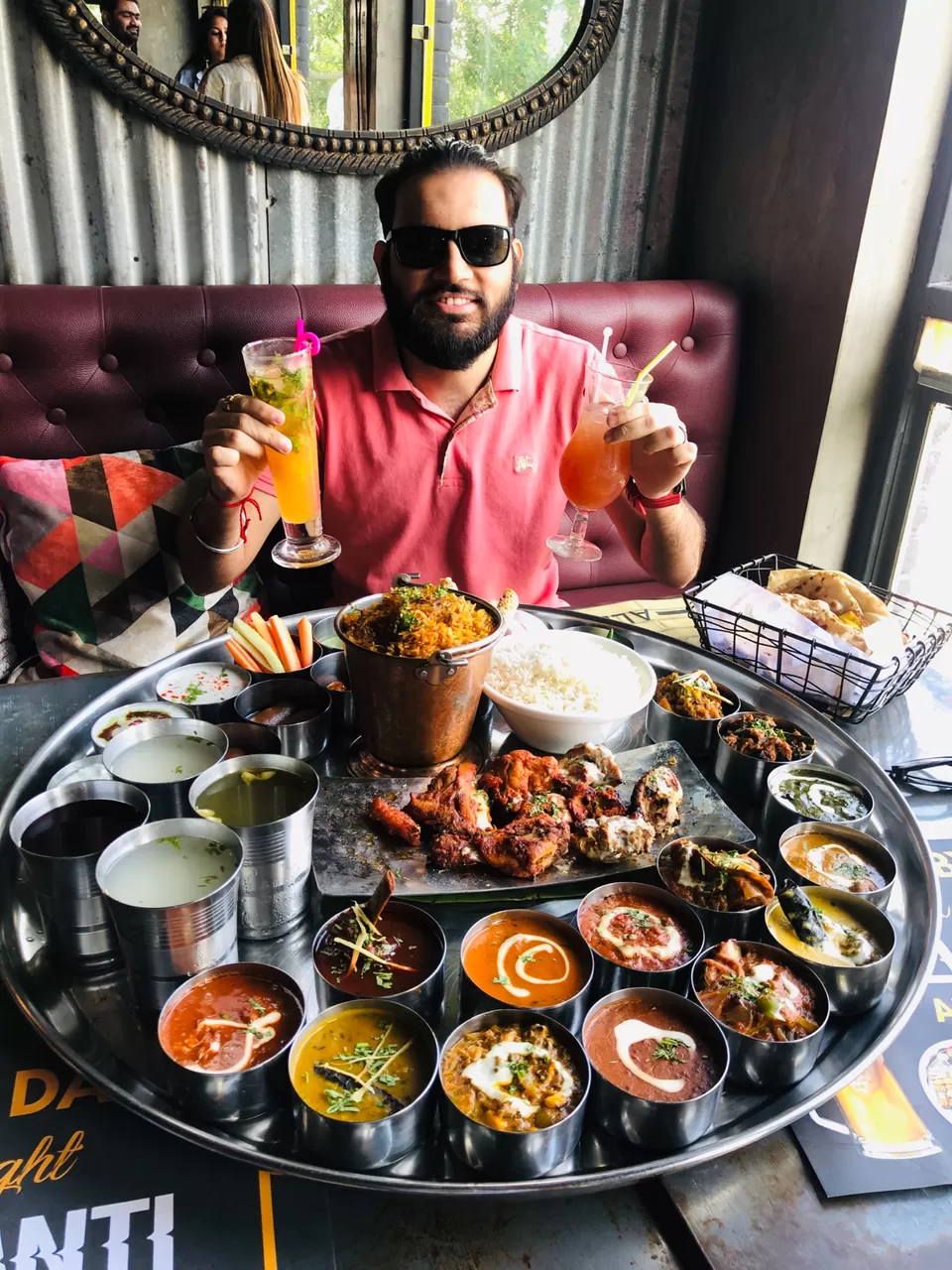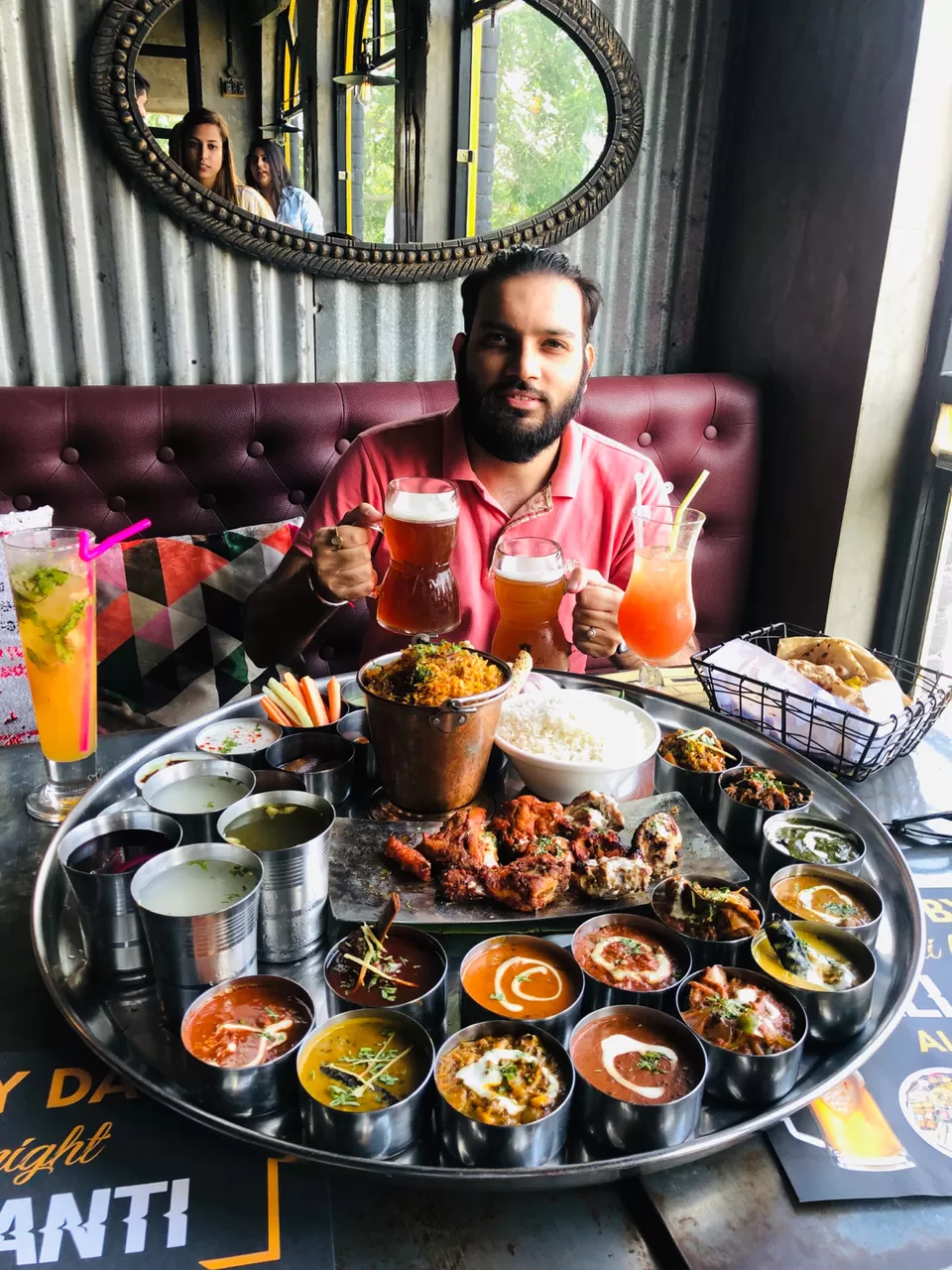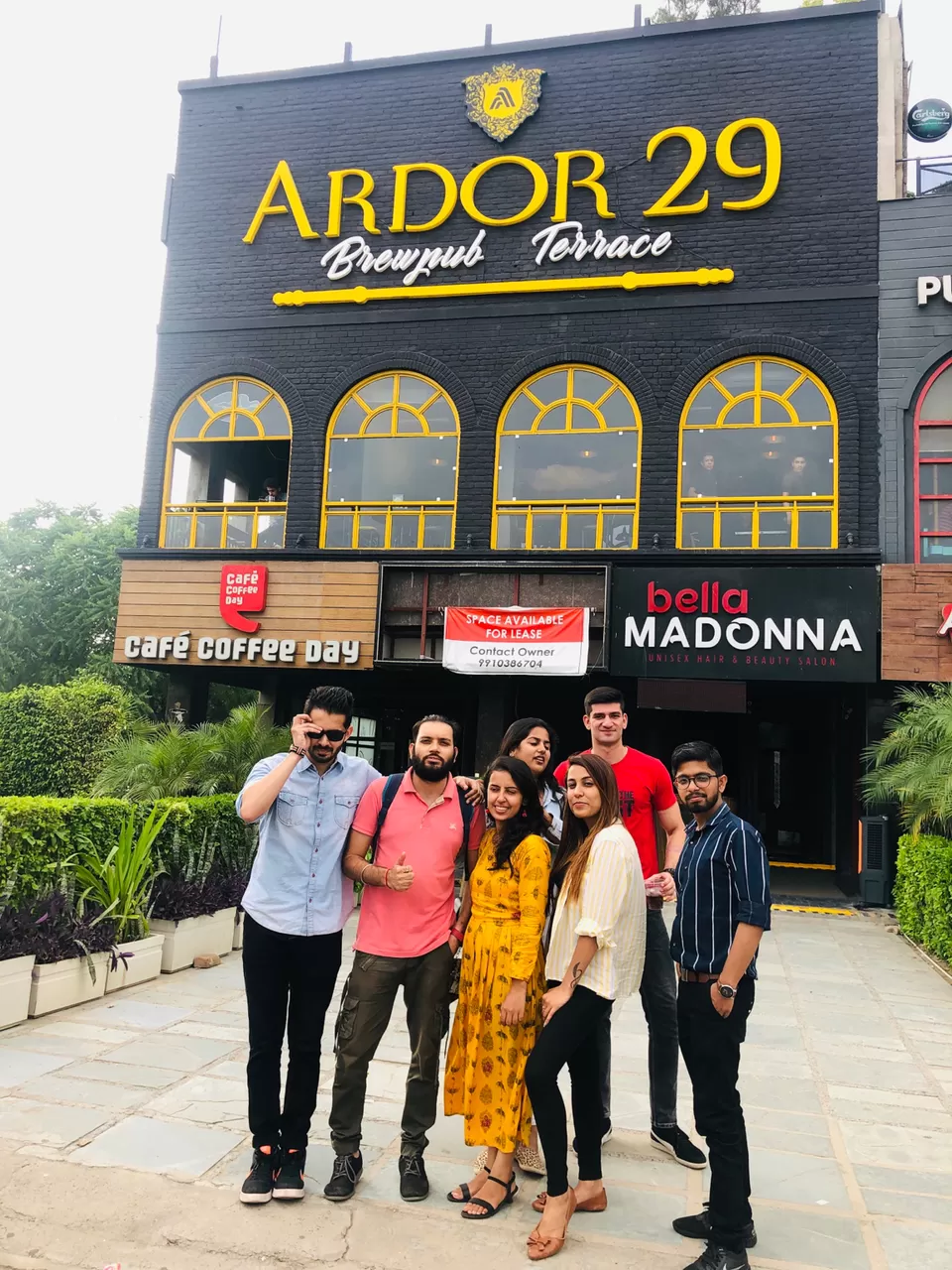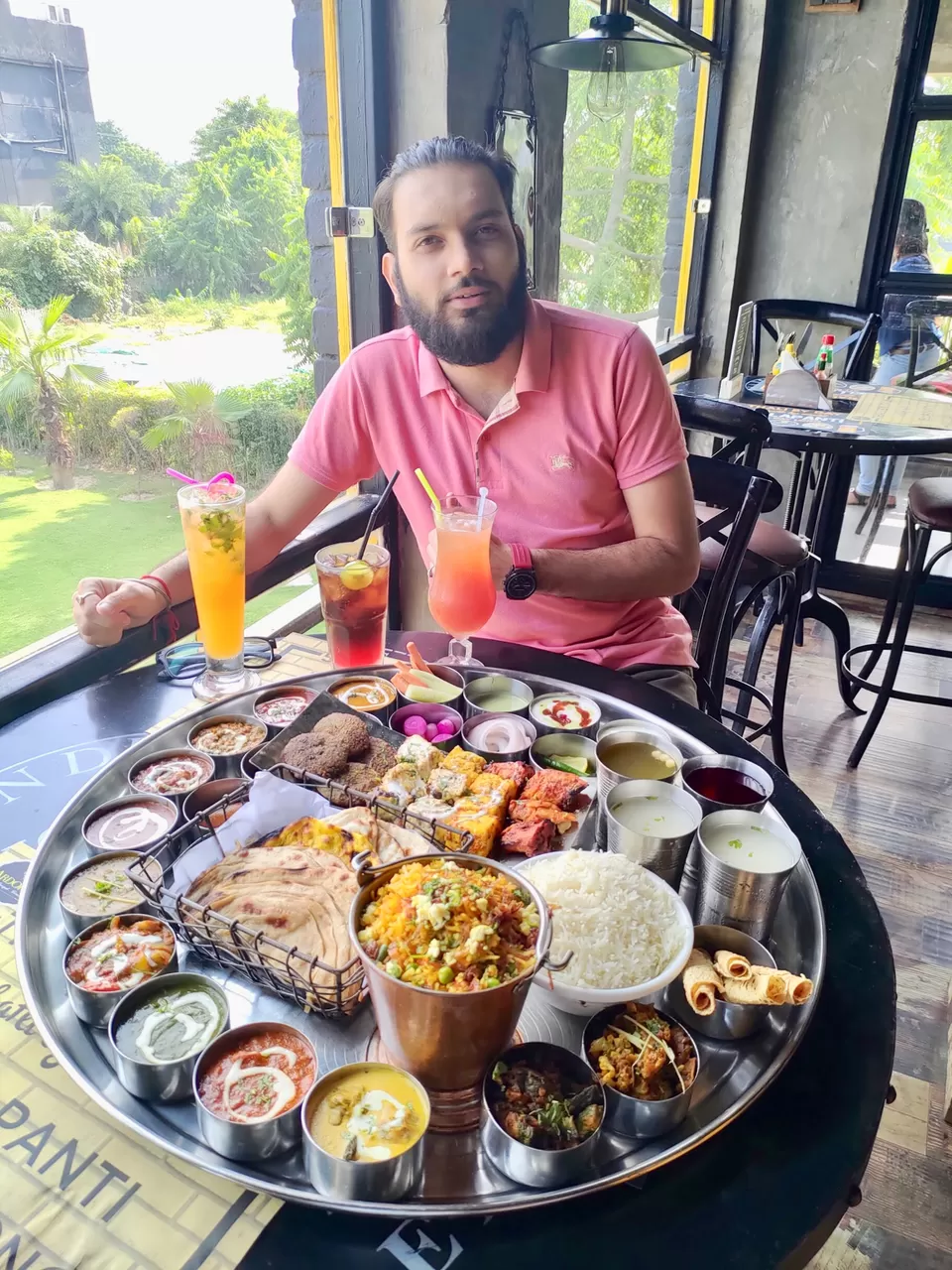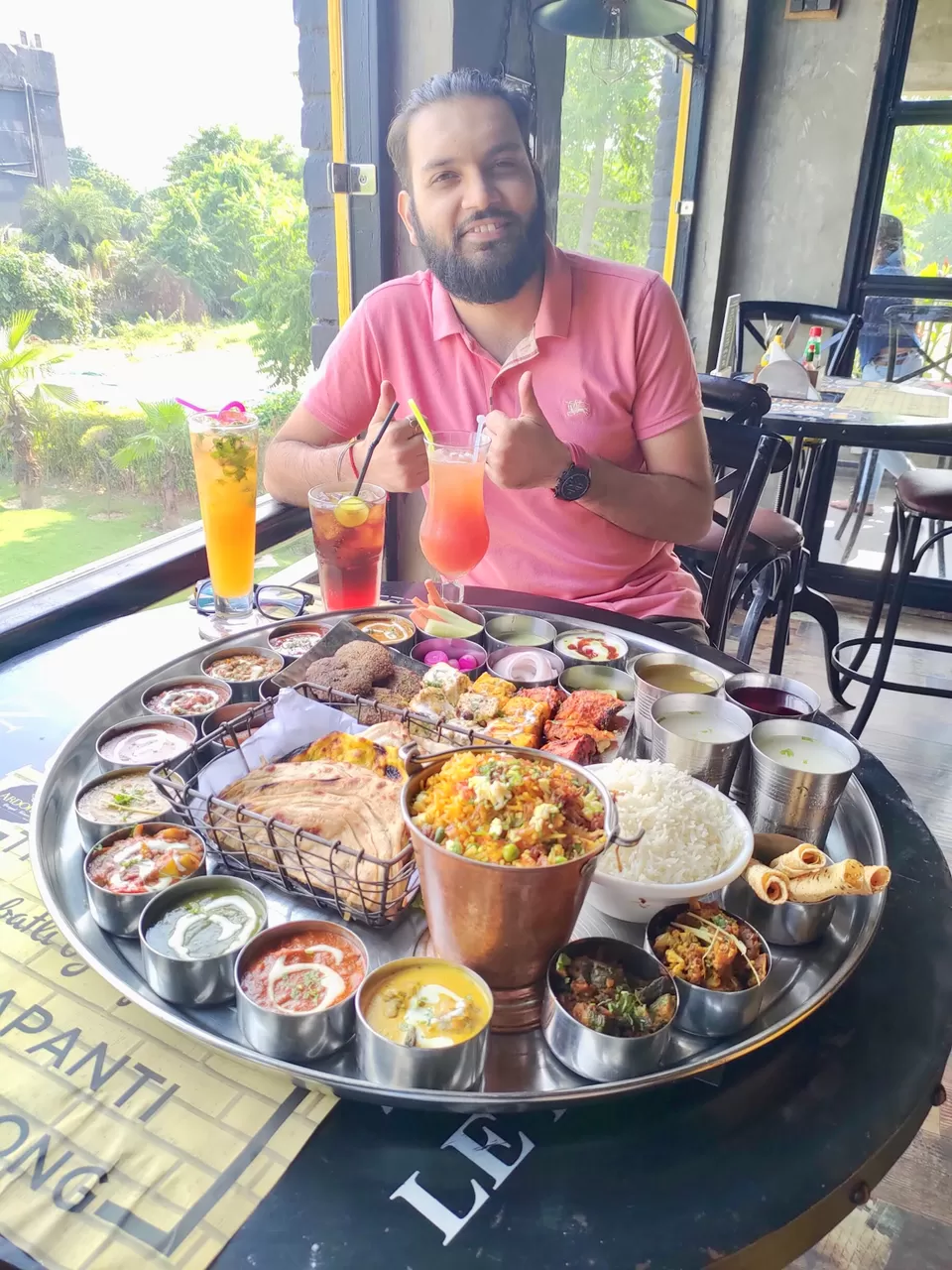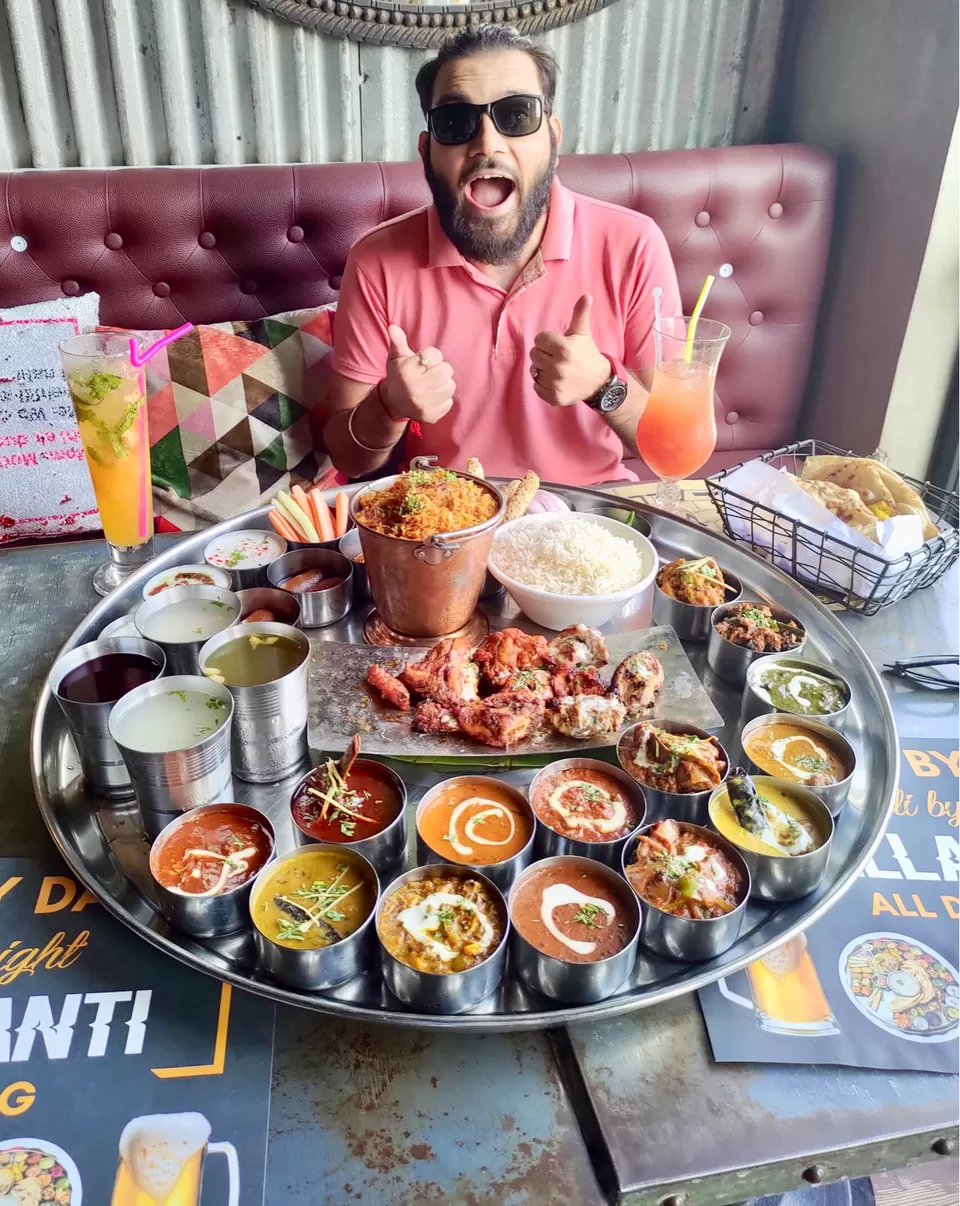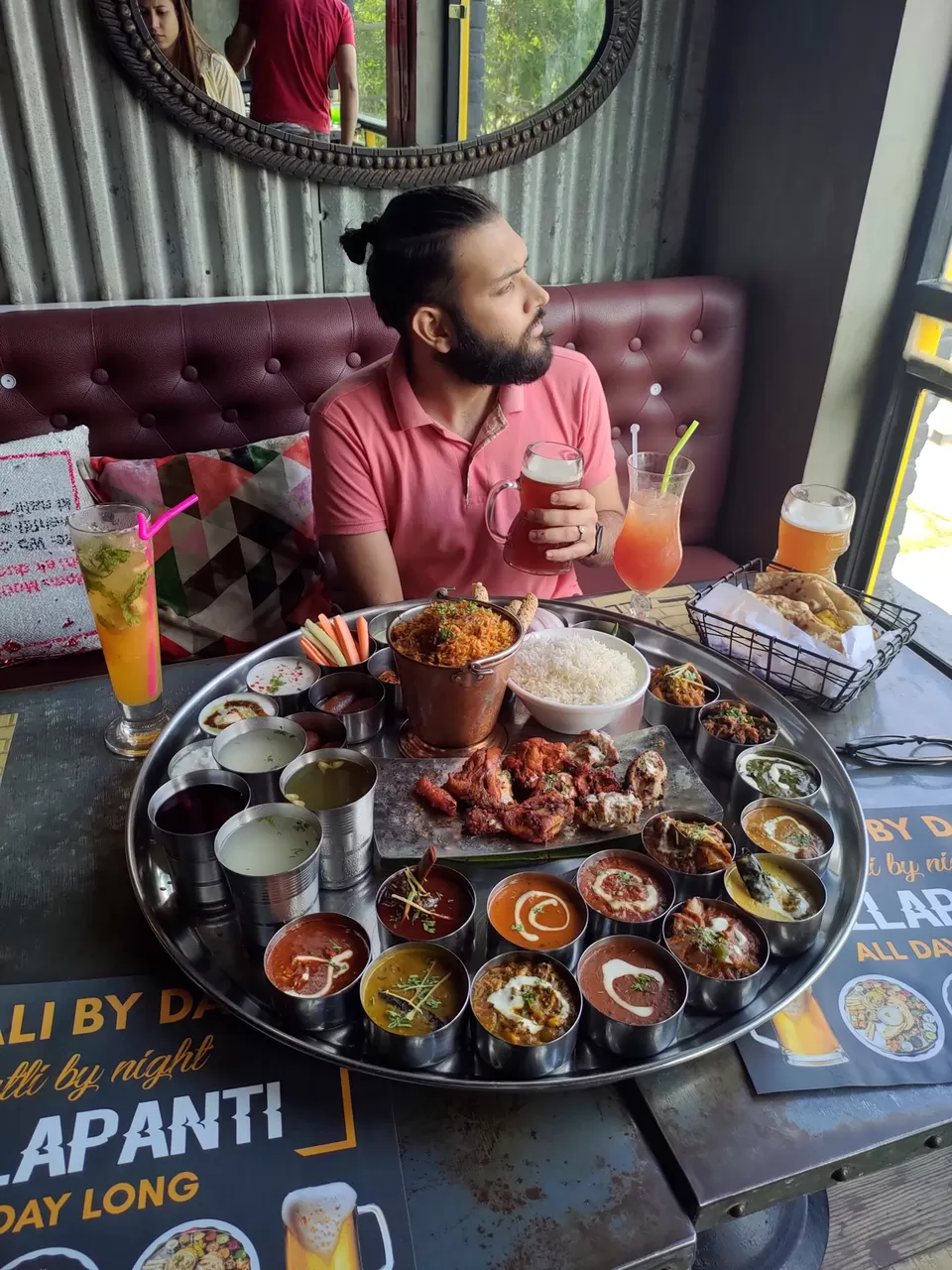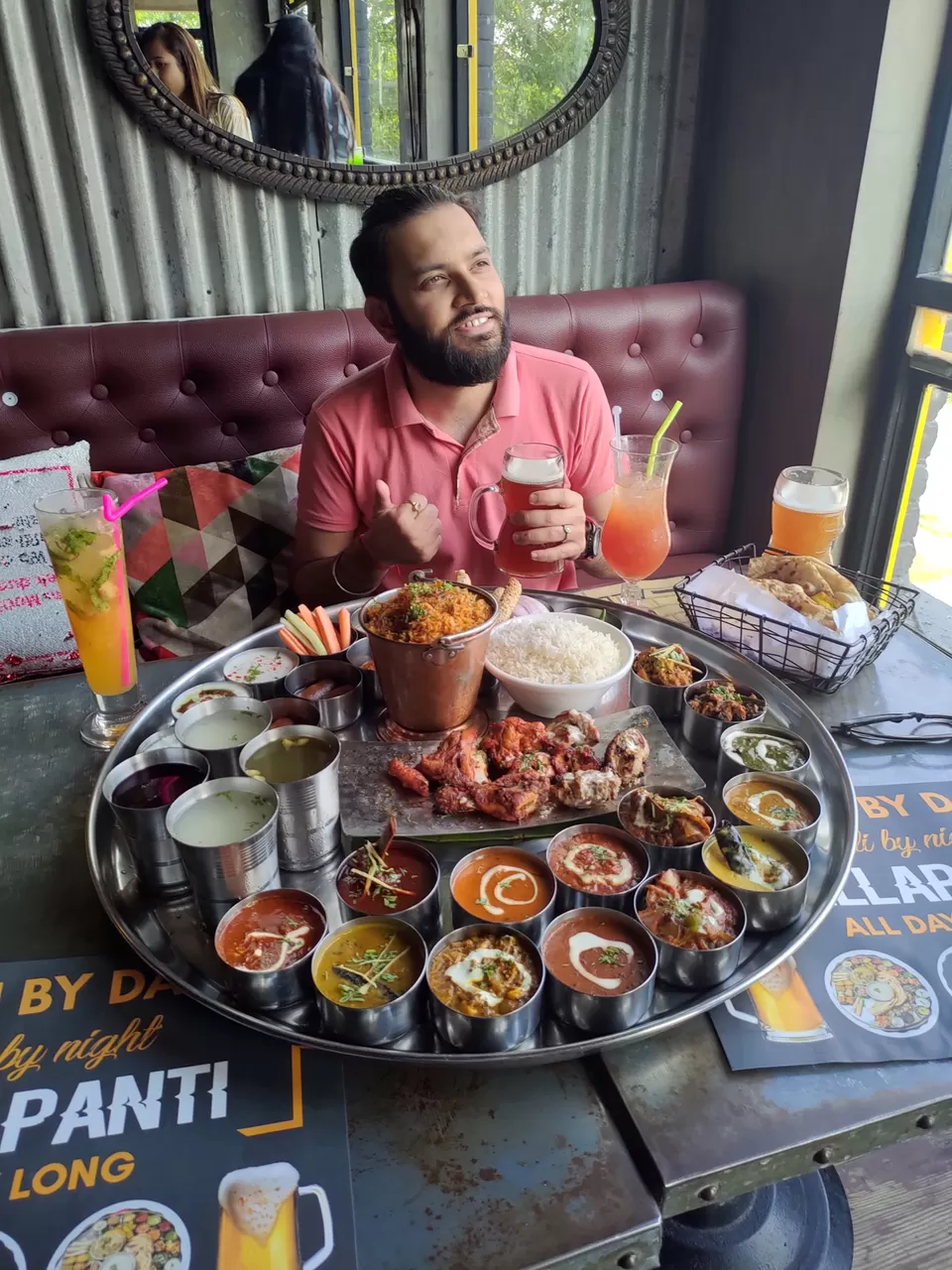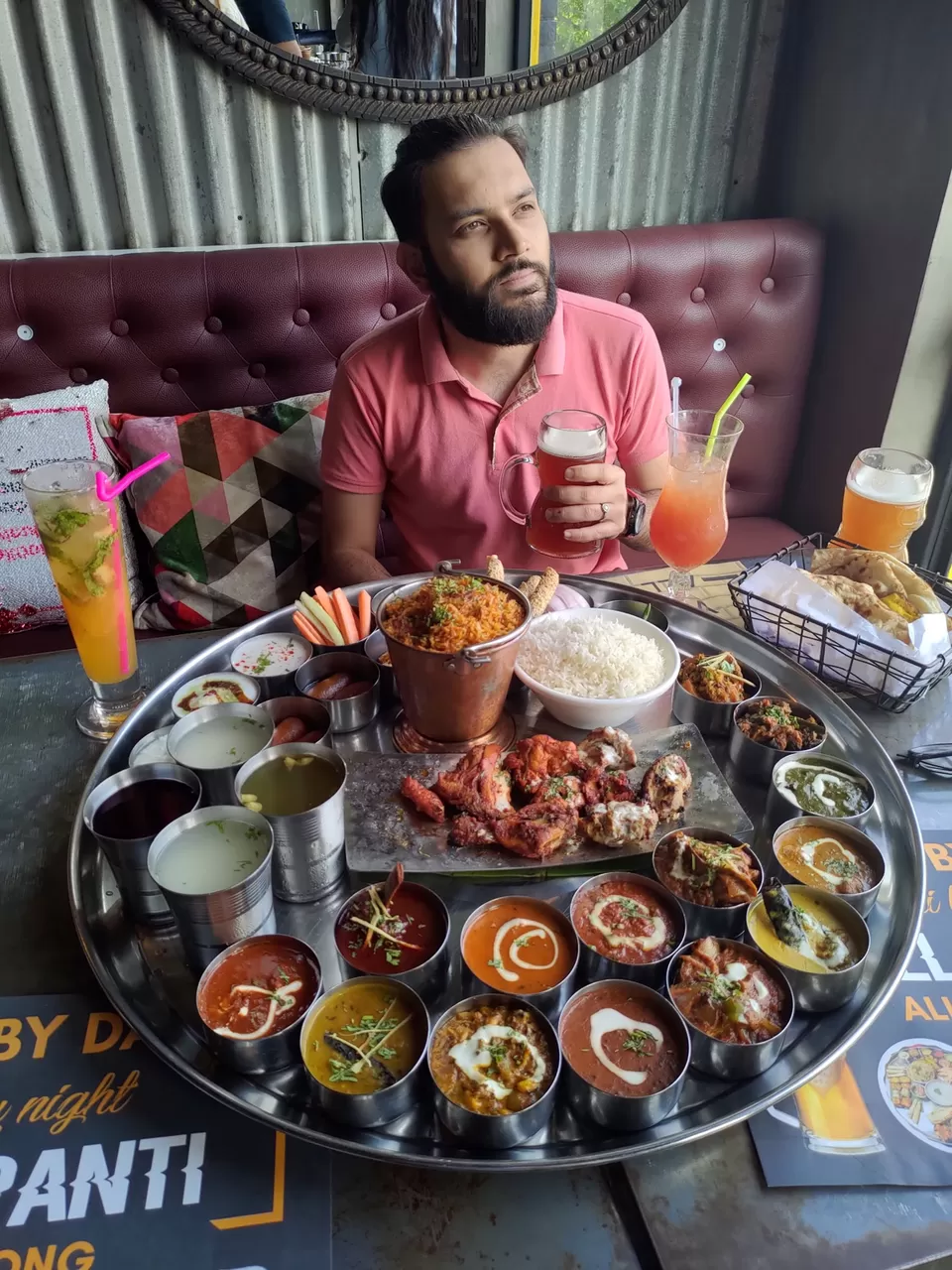 If you like something different n classy then this is a must visit place. The interiors are nice n simple. The staff is good n polite.. Coming to main part the food it was delicious n attractive .. The presentation was beautiful.. so i tried
chargrilled cottage cheese strips
keema spring rolls
masala fried eggs
bbq grilled fish
california veg sushi
nasty double
street style crispy paneer
Coming to deserts.. they were awesome
dark temptation
Affogato triffles
Coming to drinks .. i tried 6 of them
Cookie monster
Hocous Focous Fizz
Galaxy Lemonade
Mountain Mojito
Choco Thunder
Strawberry fields
So overall this is a nice place to have a great time and enjoy the food.. Happy cravings .. Cheers..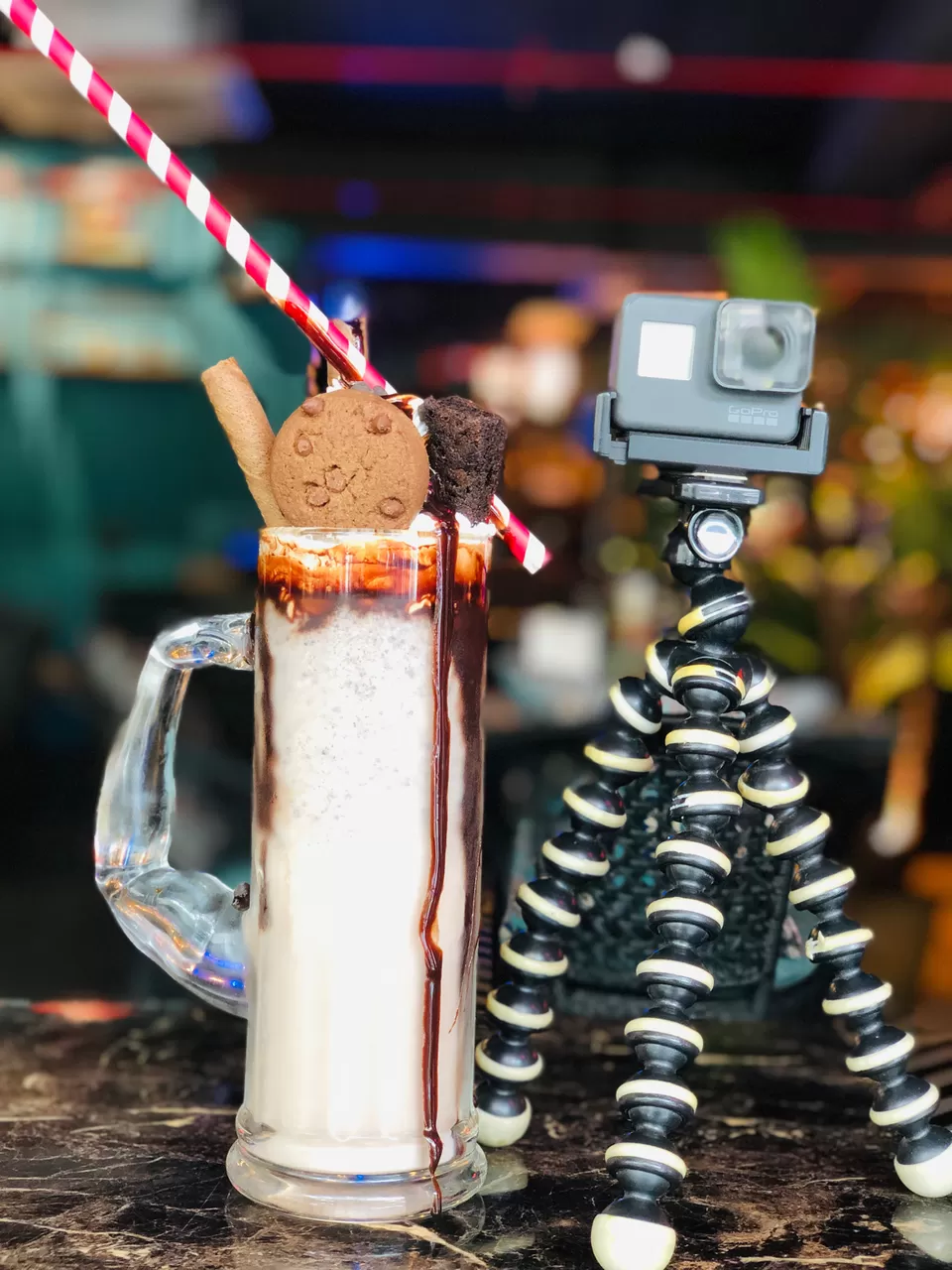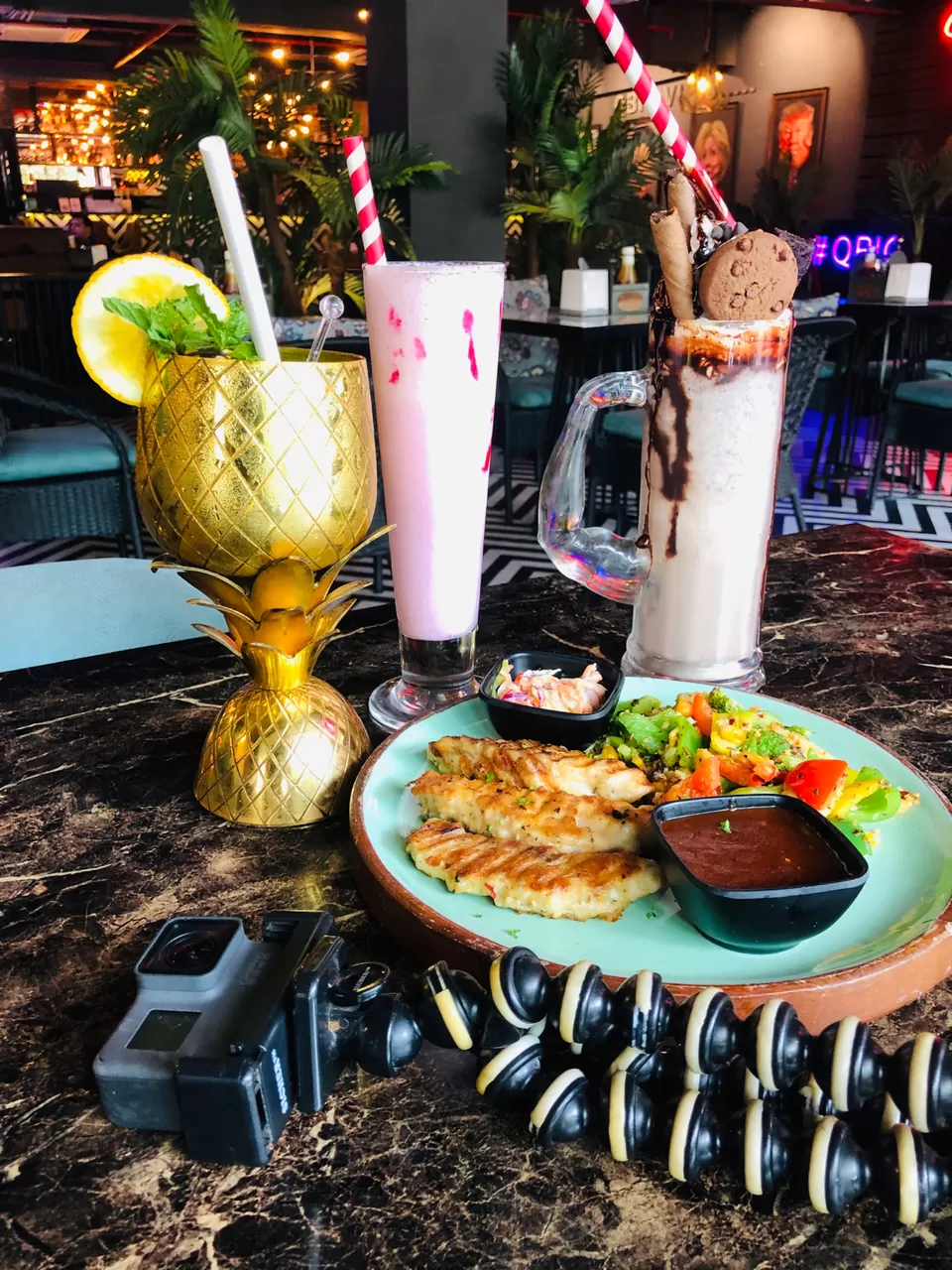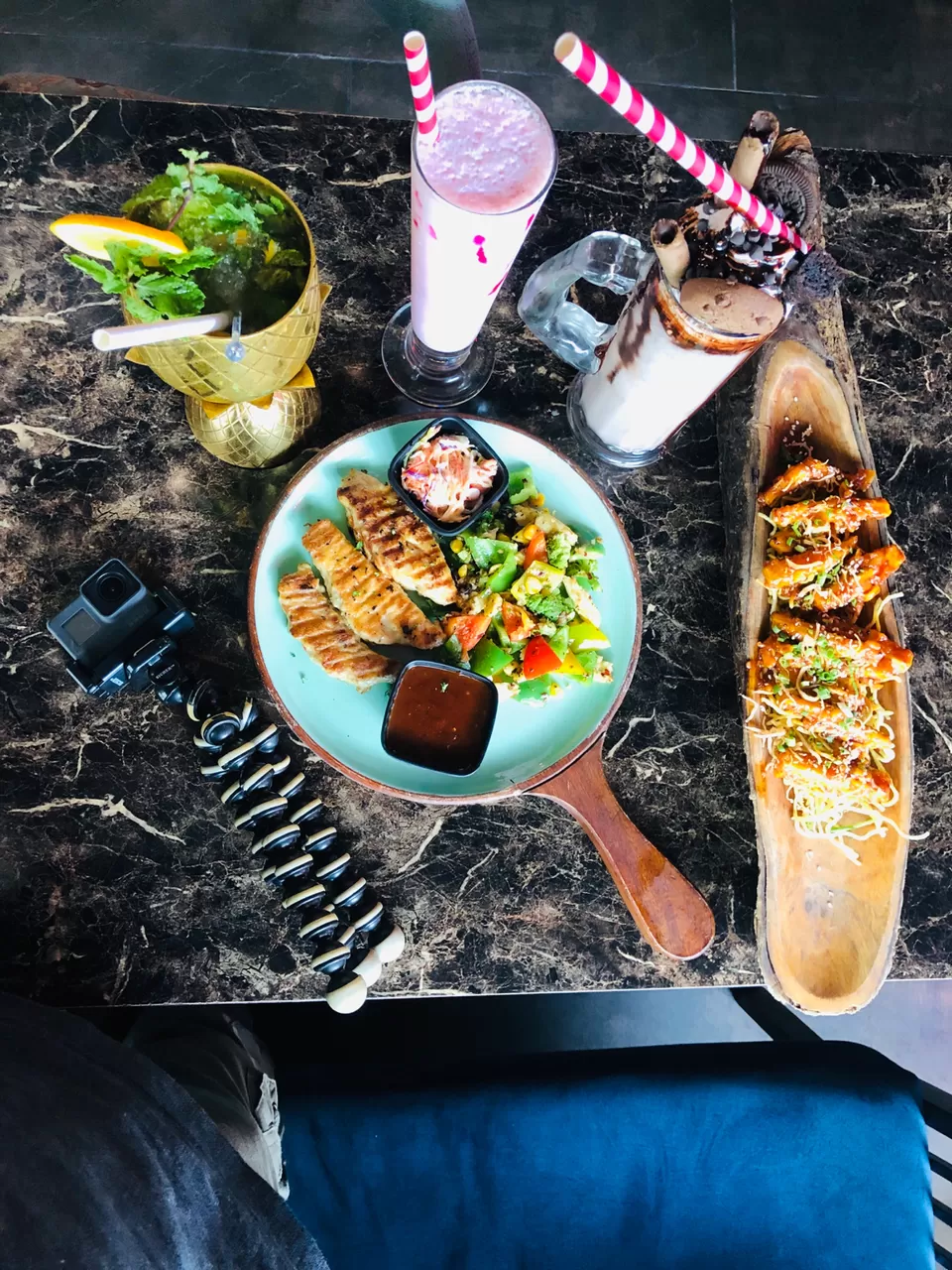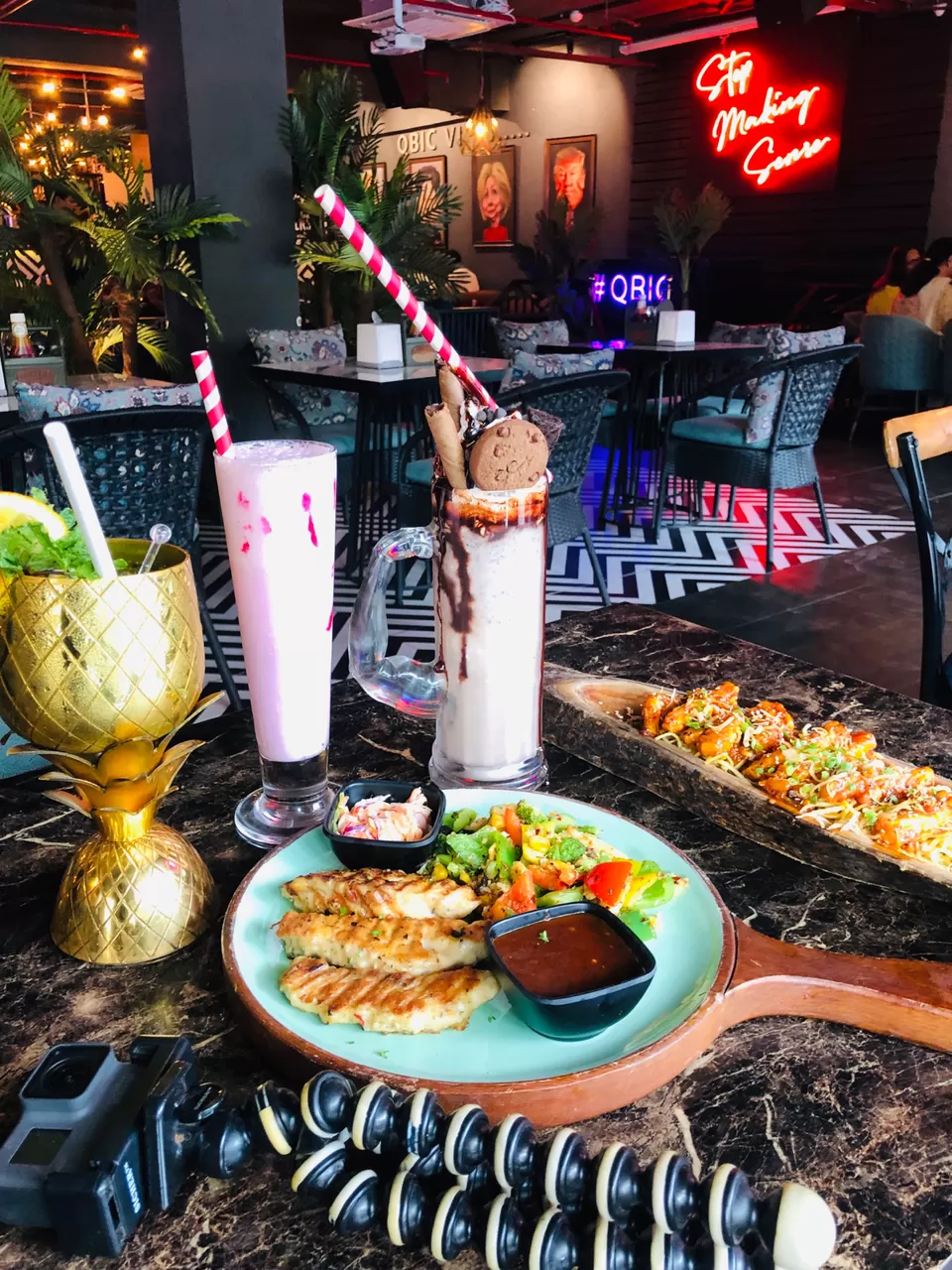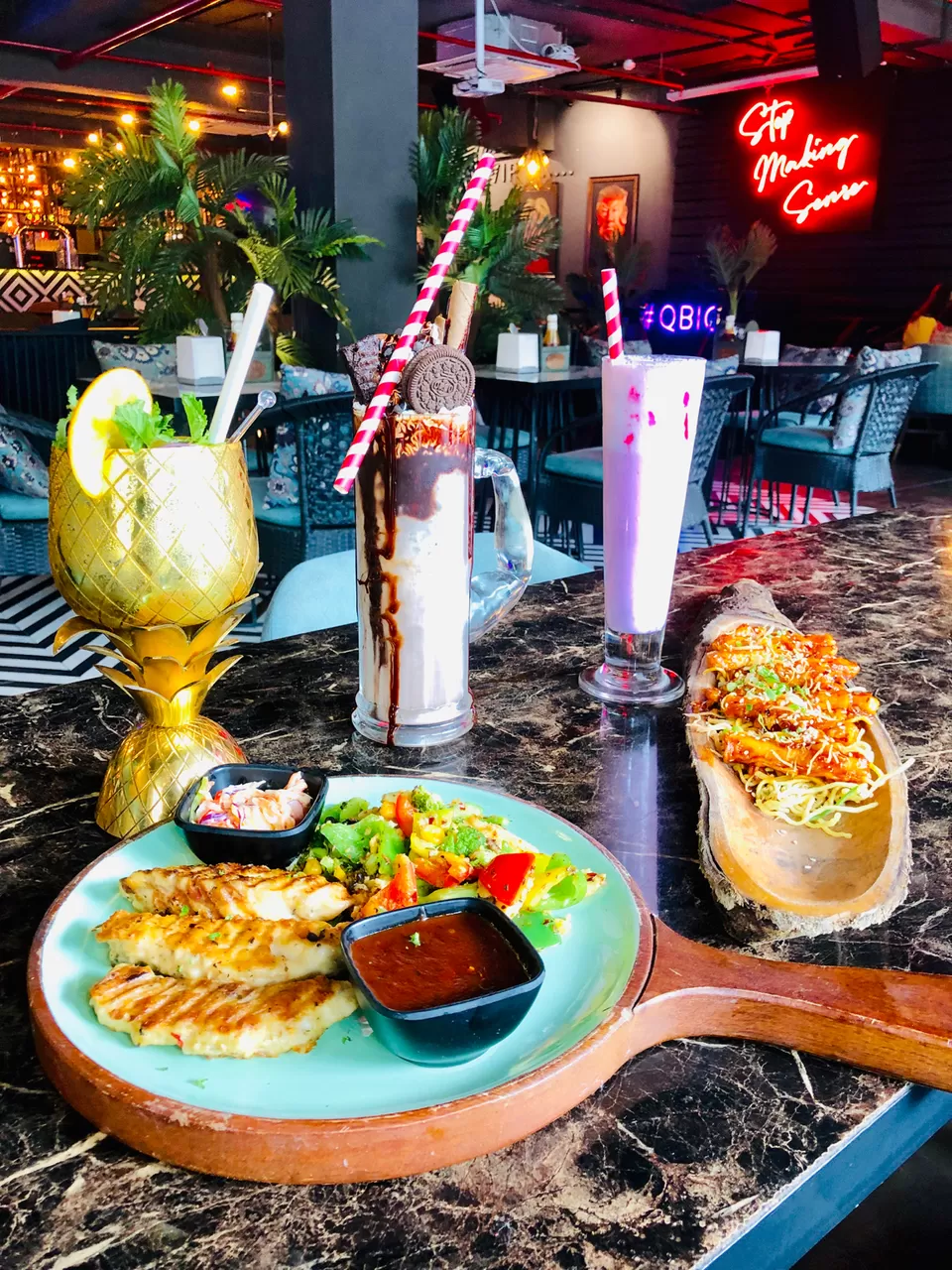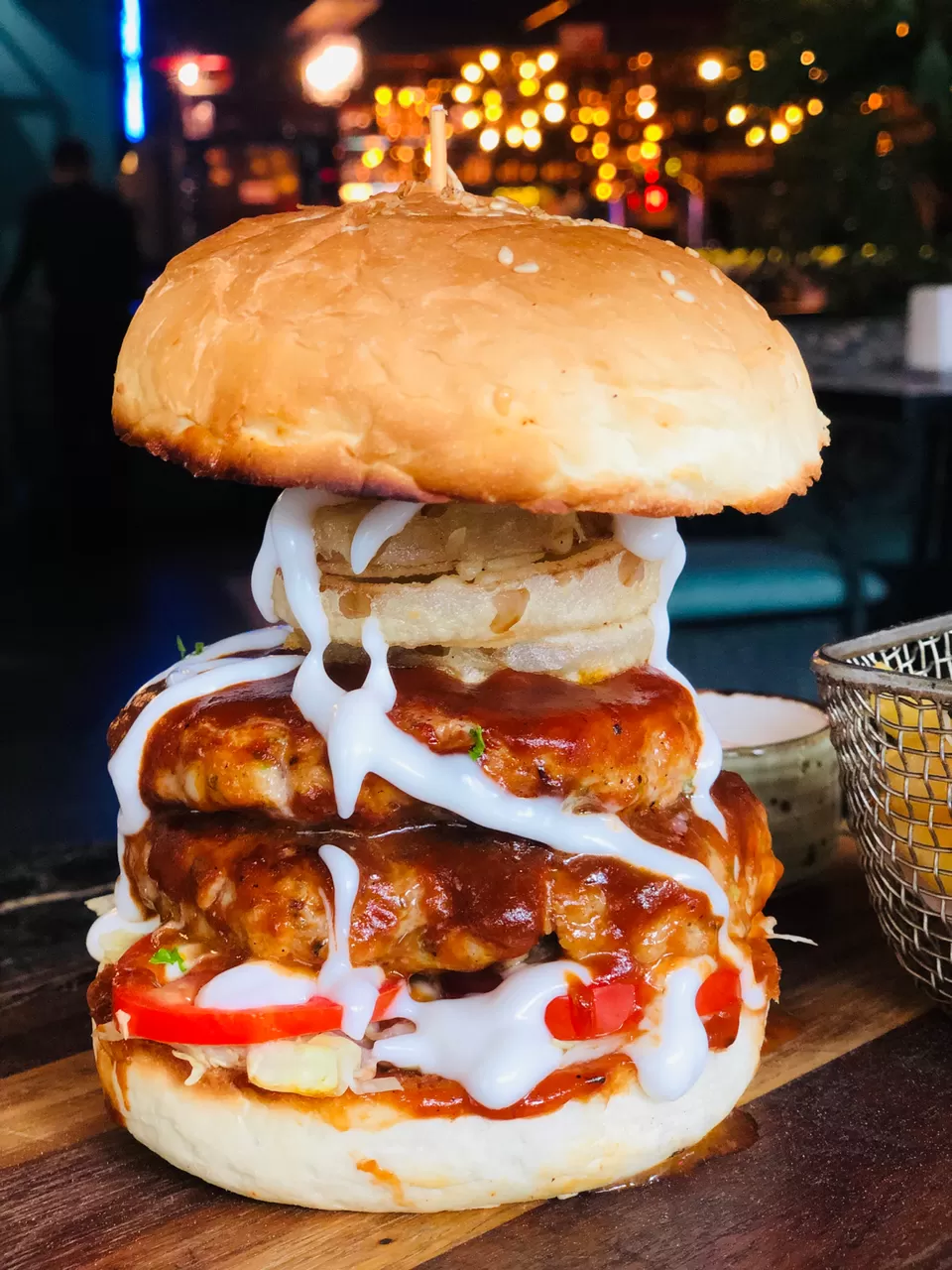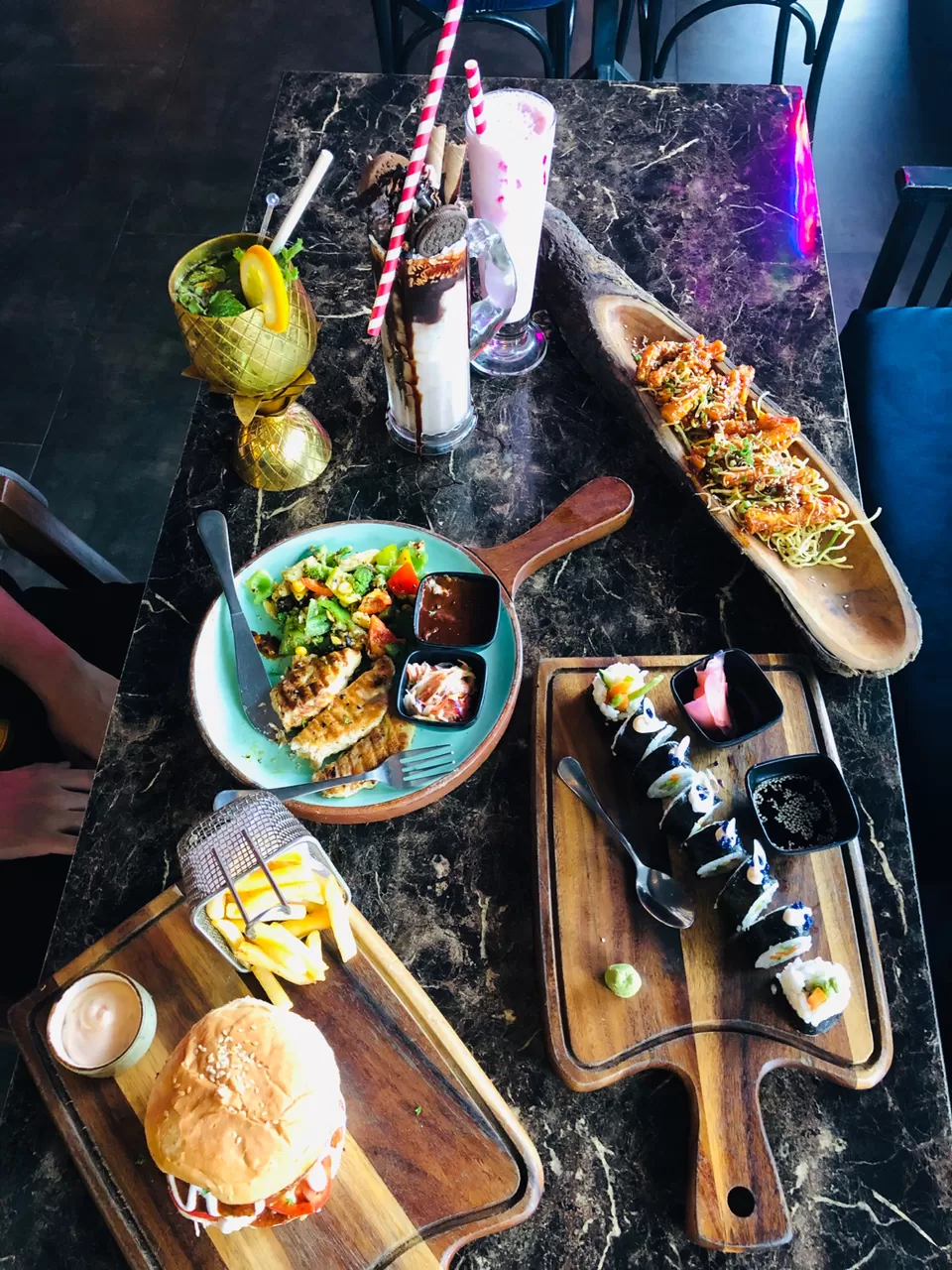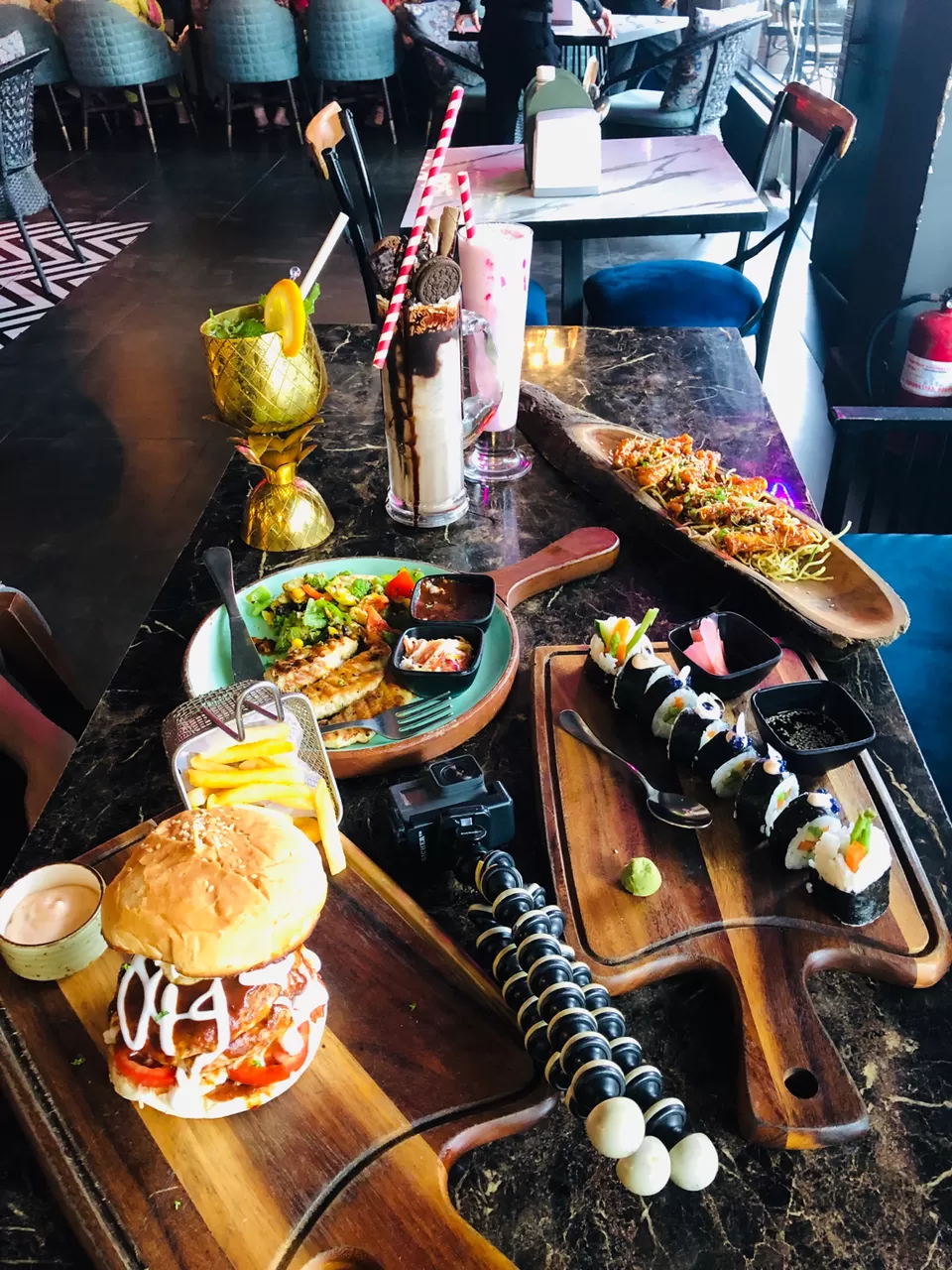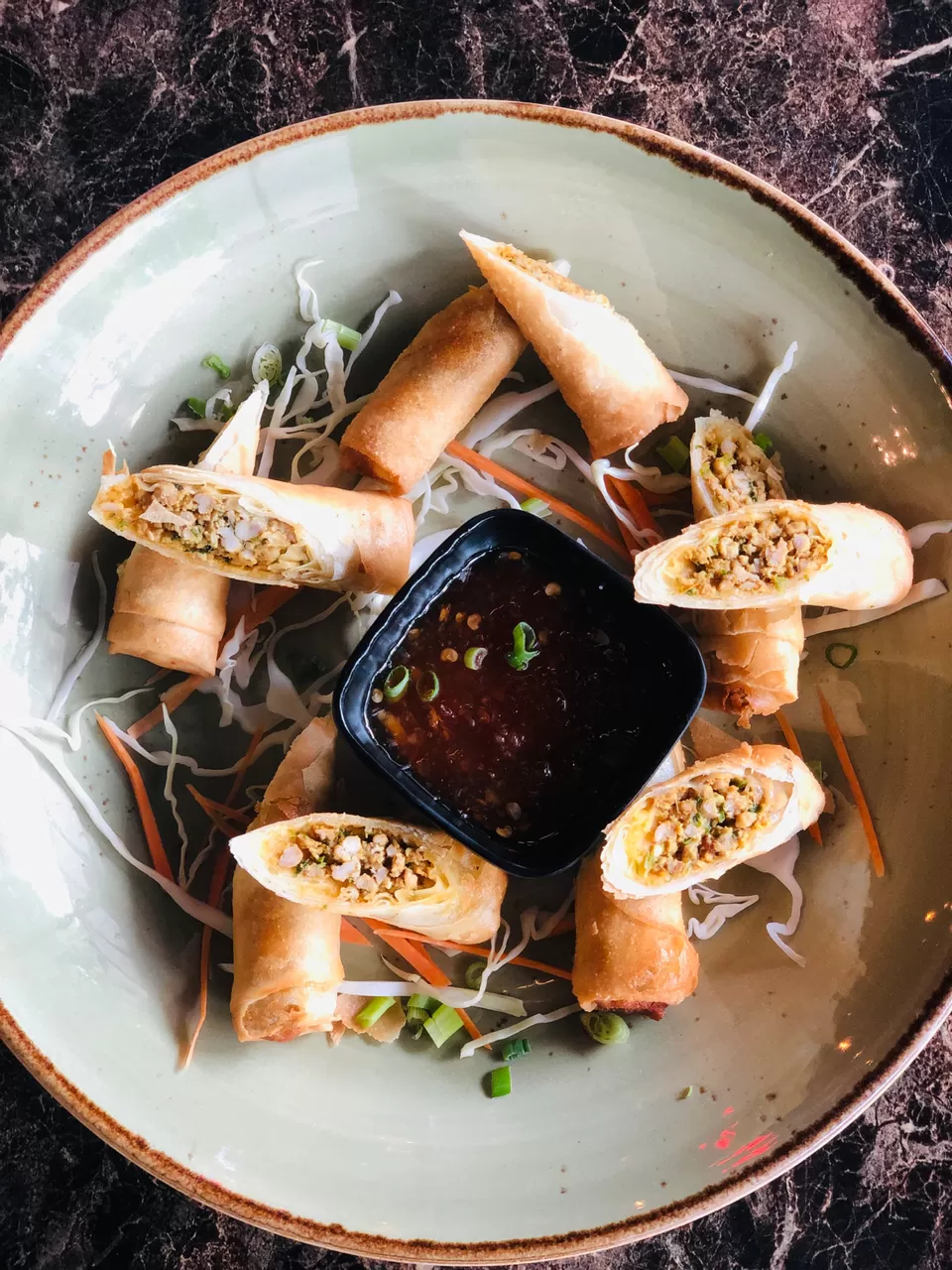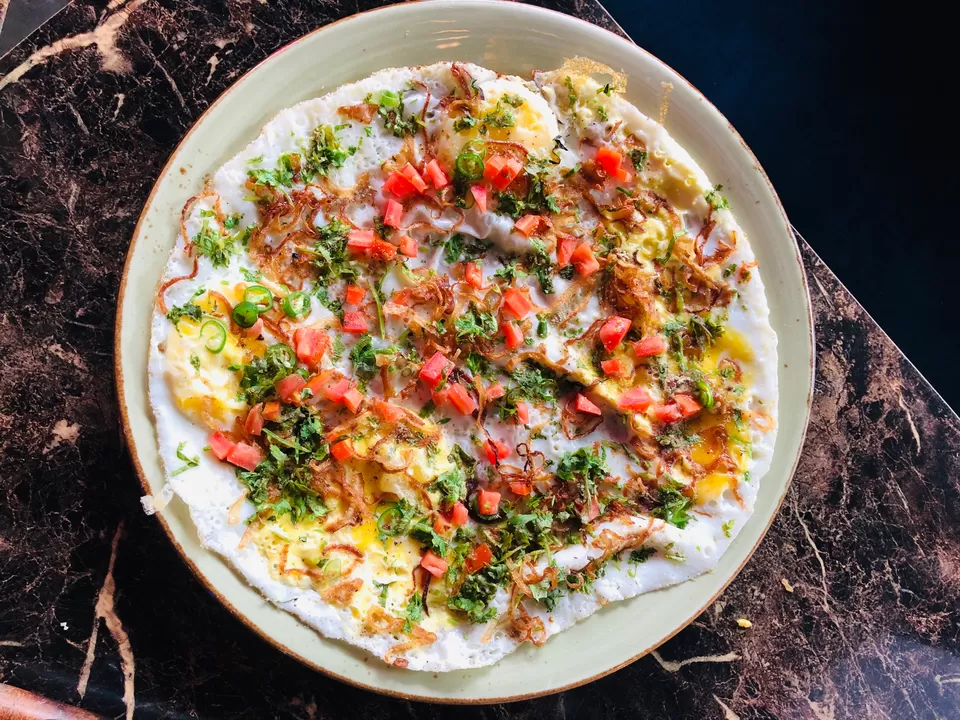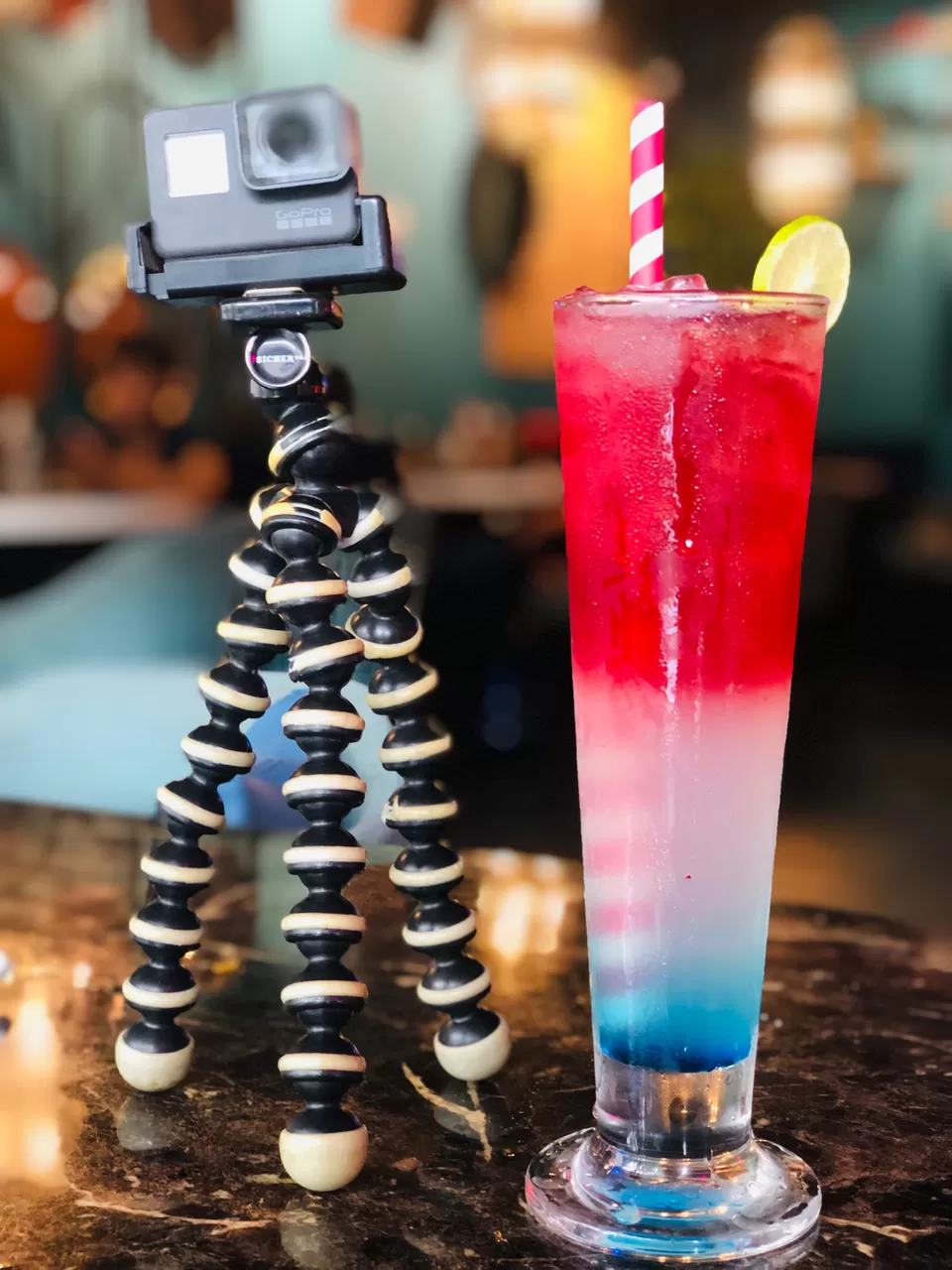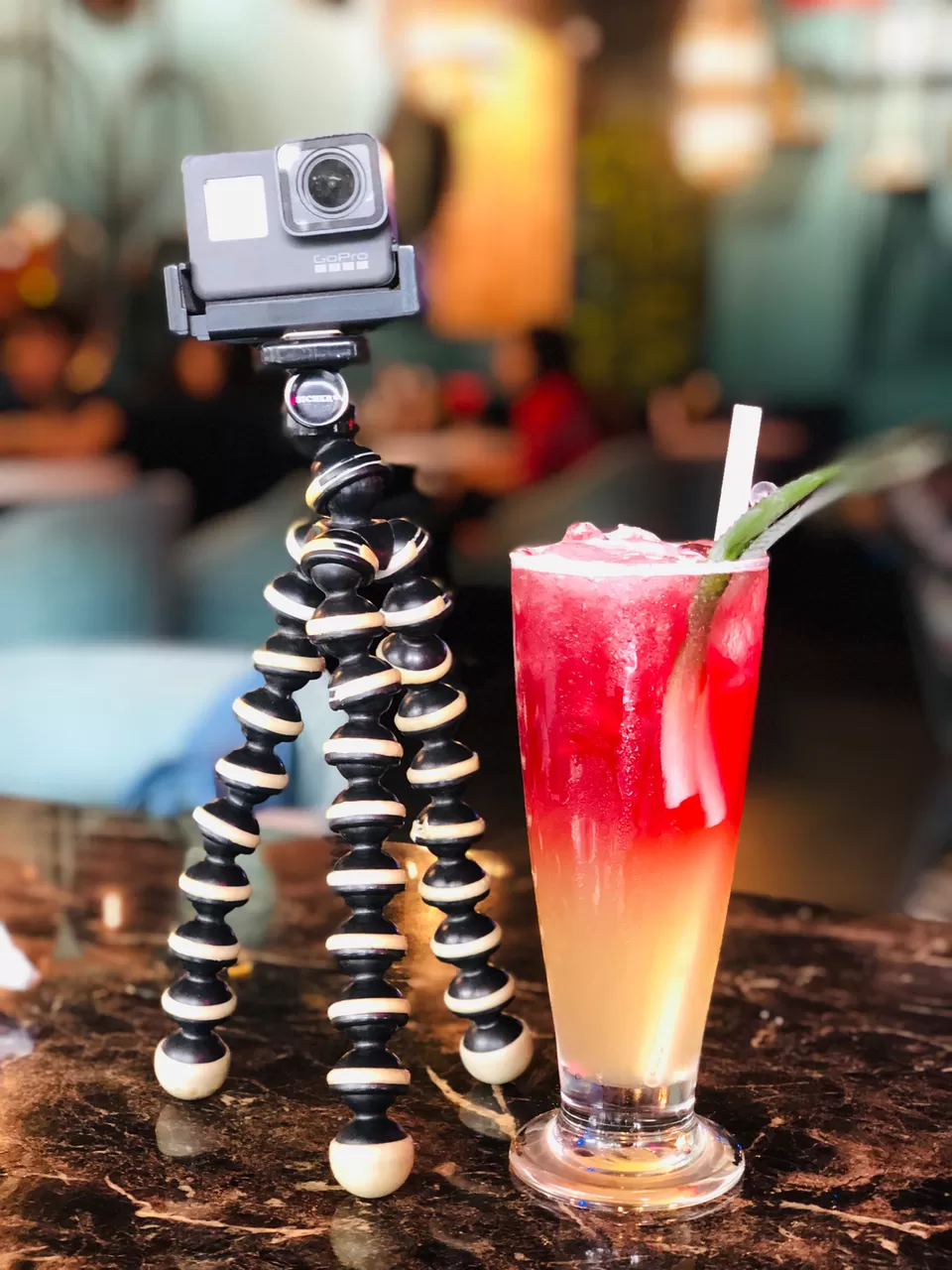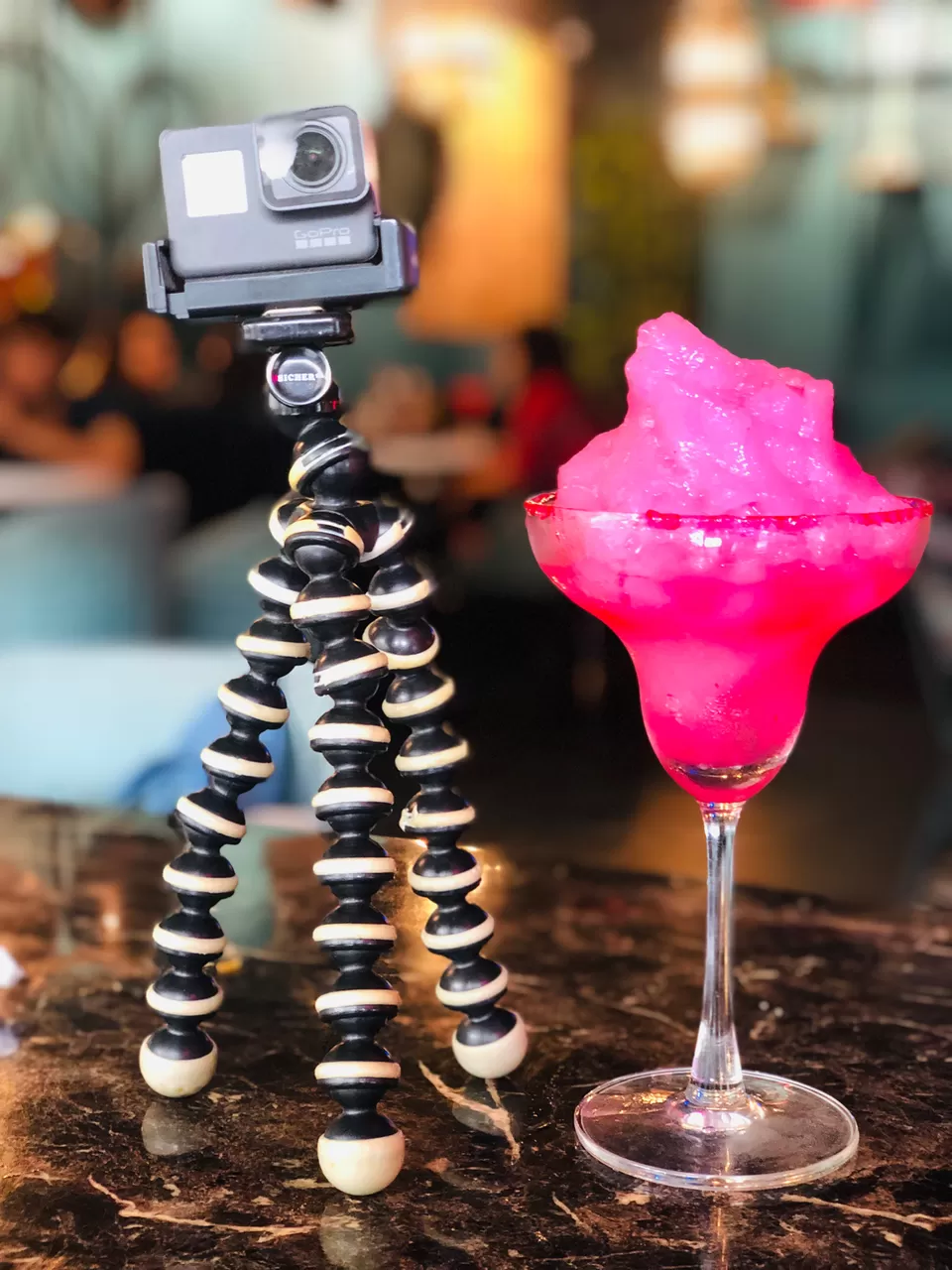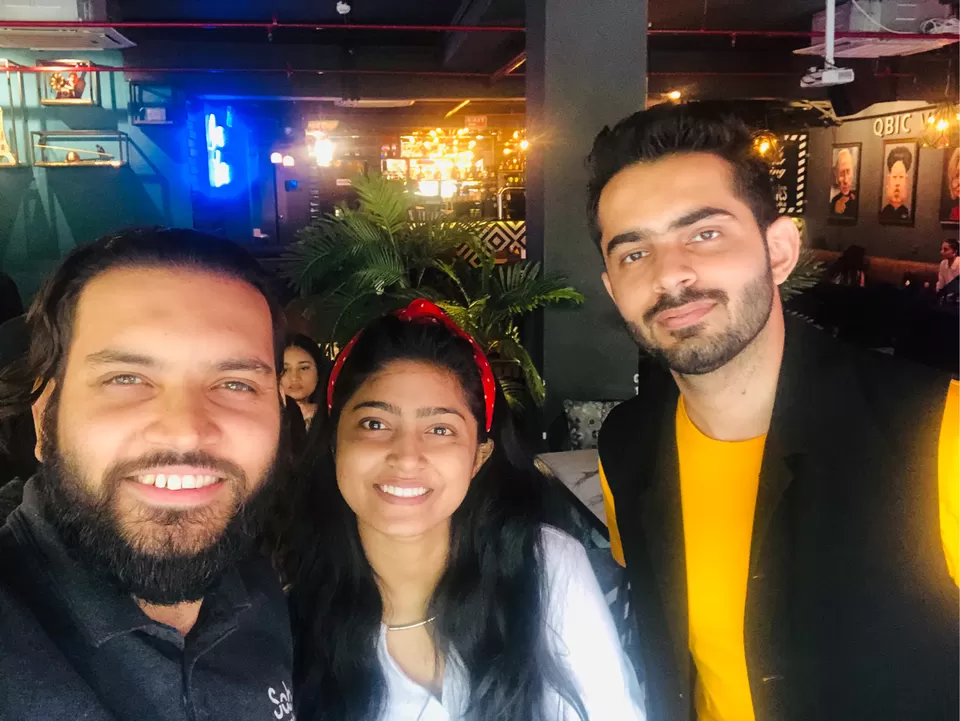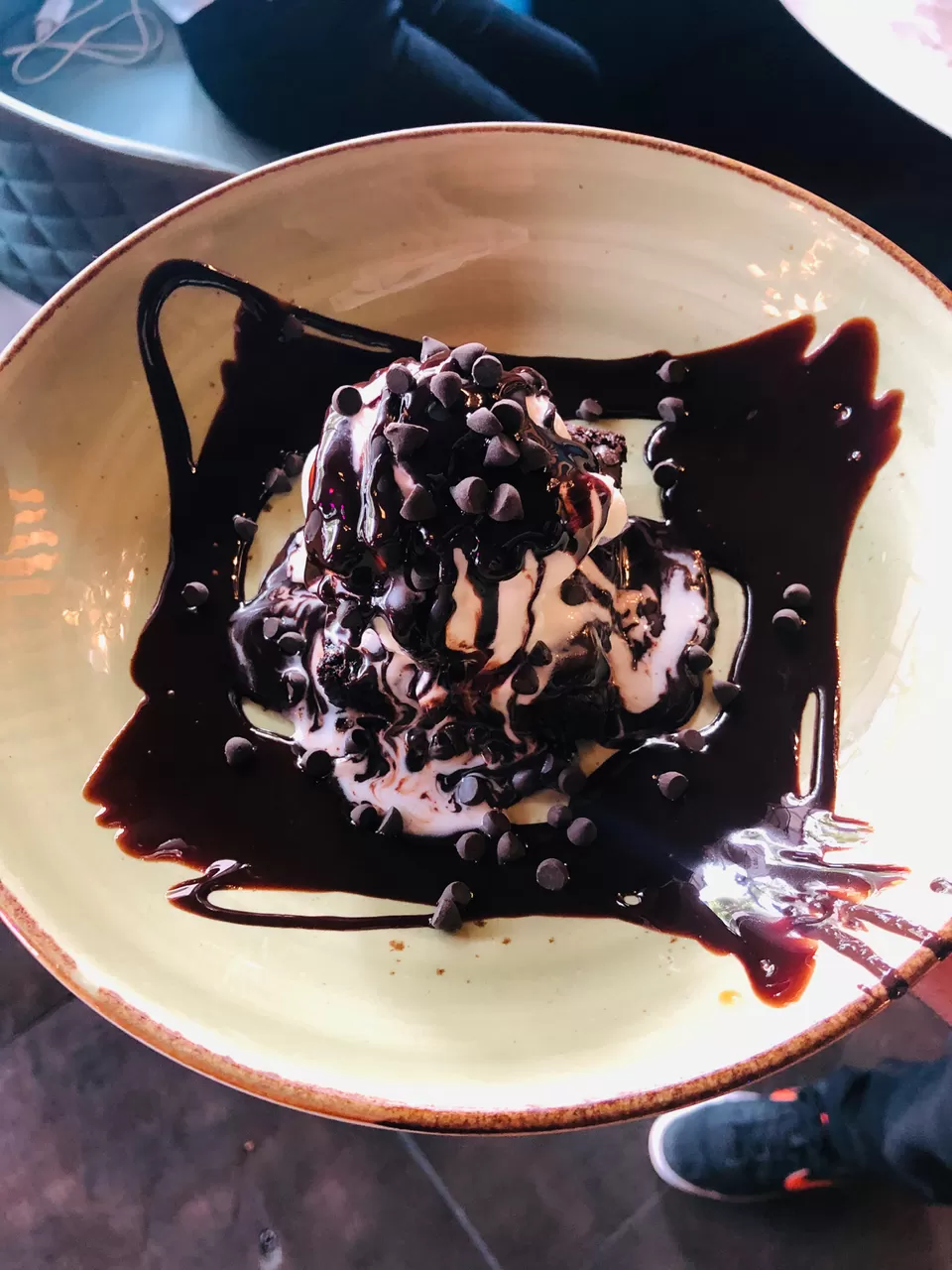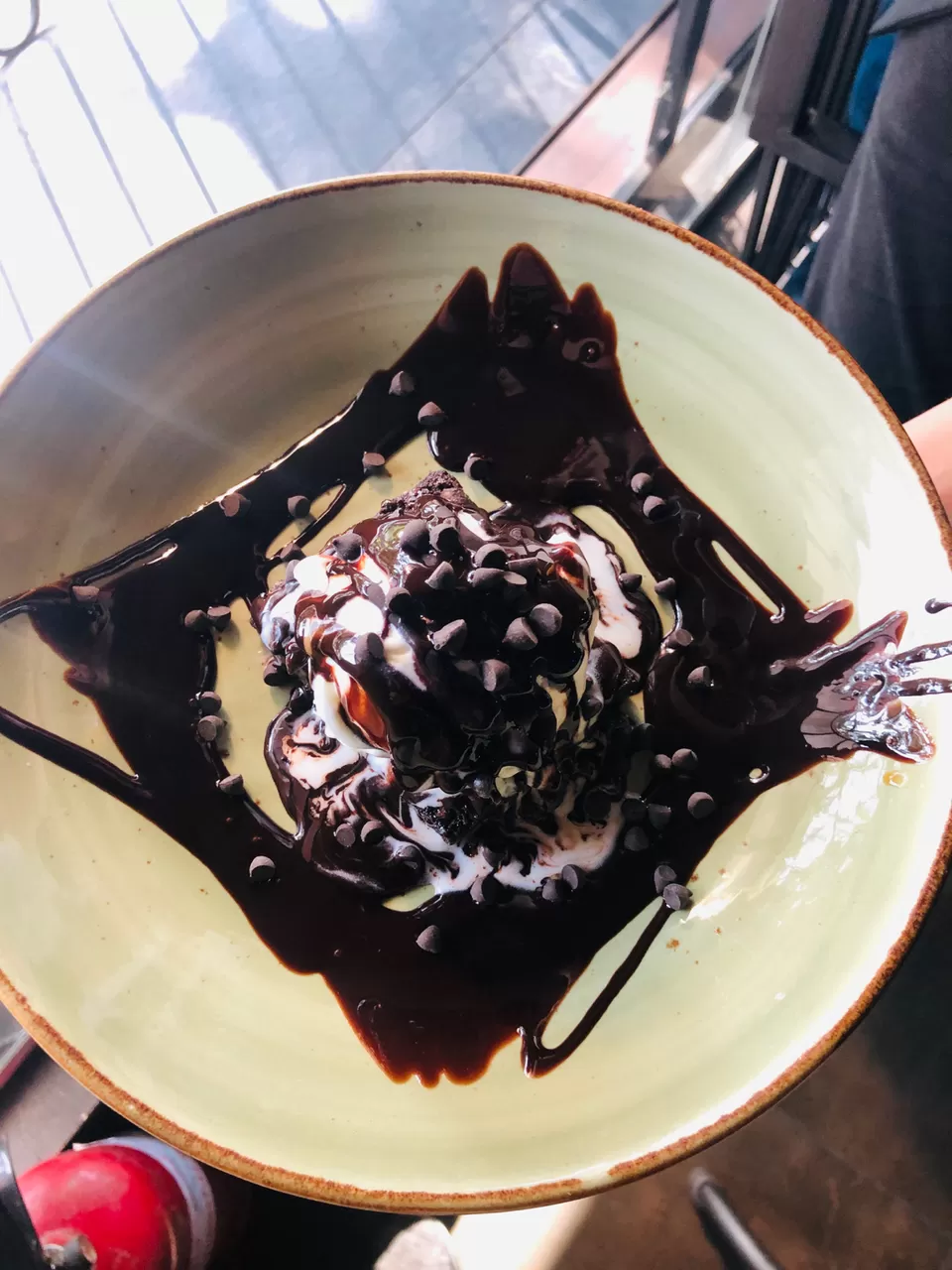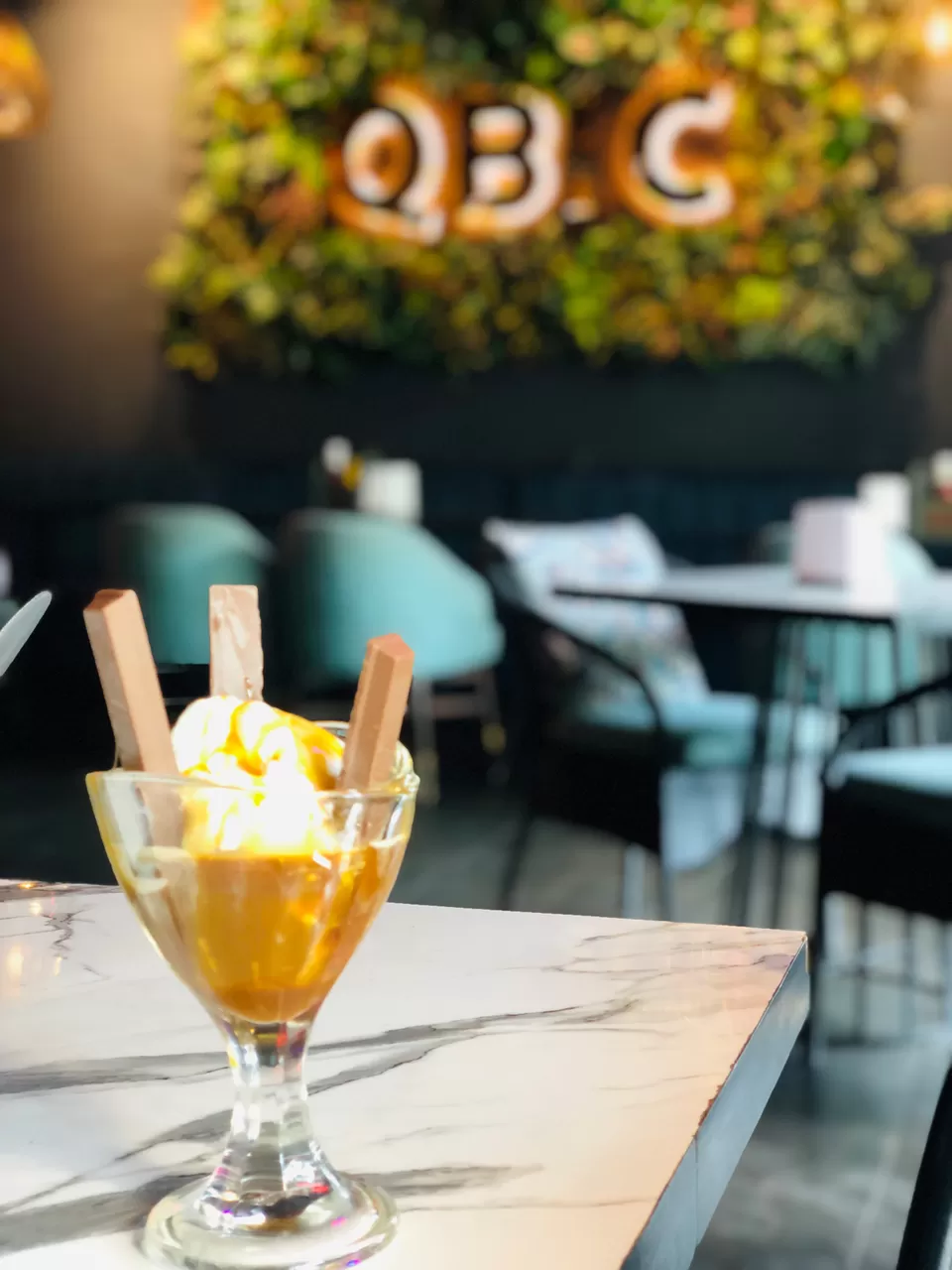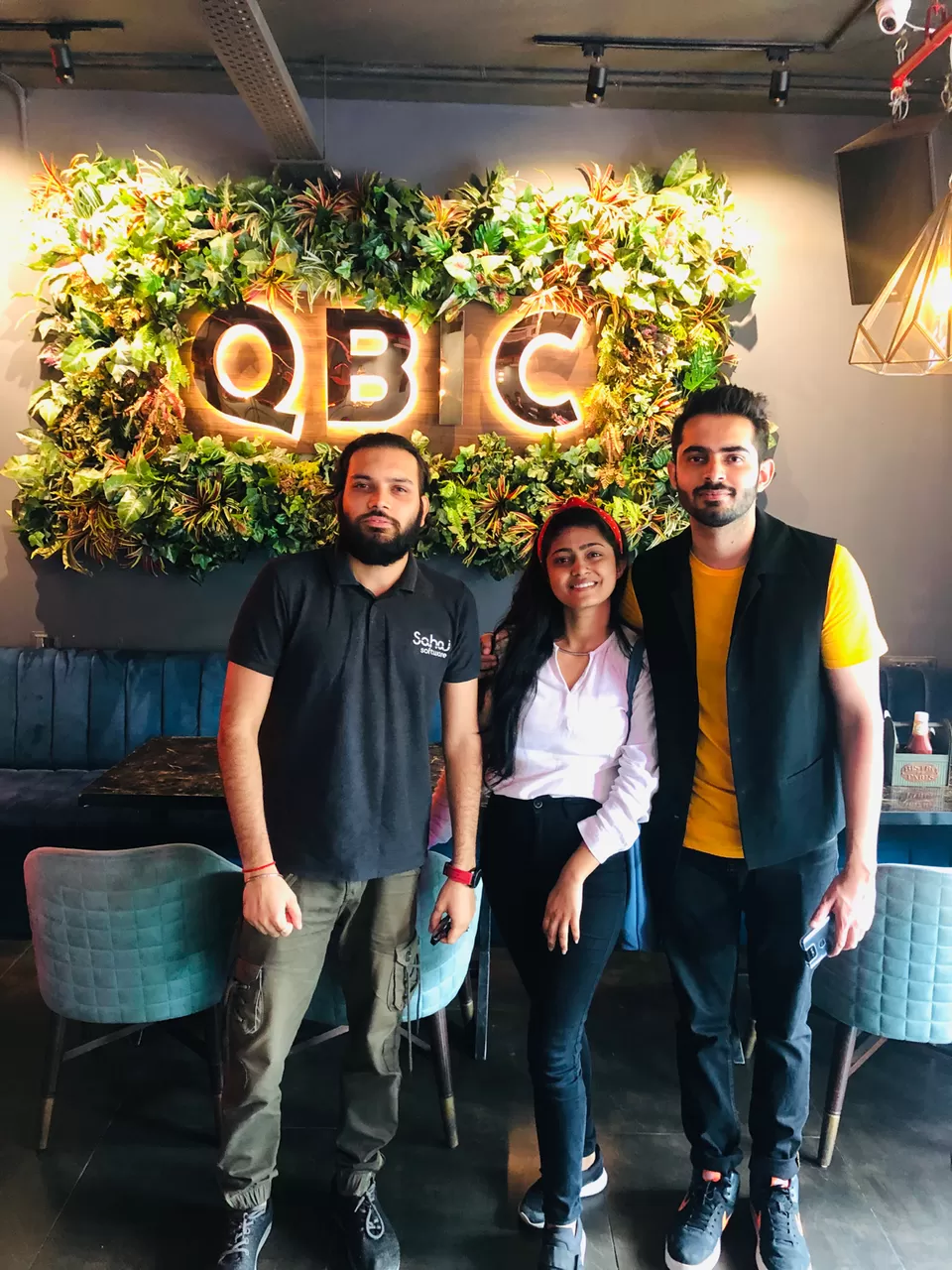 If having some extraordinary food items is a cup of tea for you then go n visit this place in gtb nagar. The place offers out of the box food dishes.. I tried
Flaming pizza
Cheese molten burger
dahi kabab
dahi papdi fusion
mac n cheese pasta
drums of heaven
momos chaat
chilly panner samosa
coming to deserts .. they were the best
coffee toffeee pudding
big blast sundae
Overall a nice place to have food in open space as they have an open terrace .. So when you are in gtb nagar do visit this place. Happy cravings. Cheersss..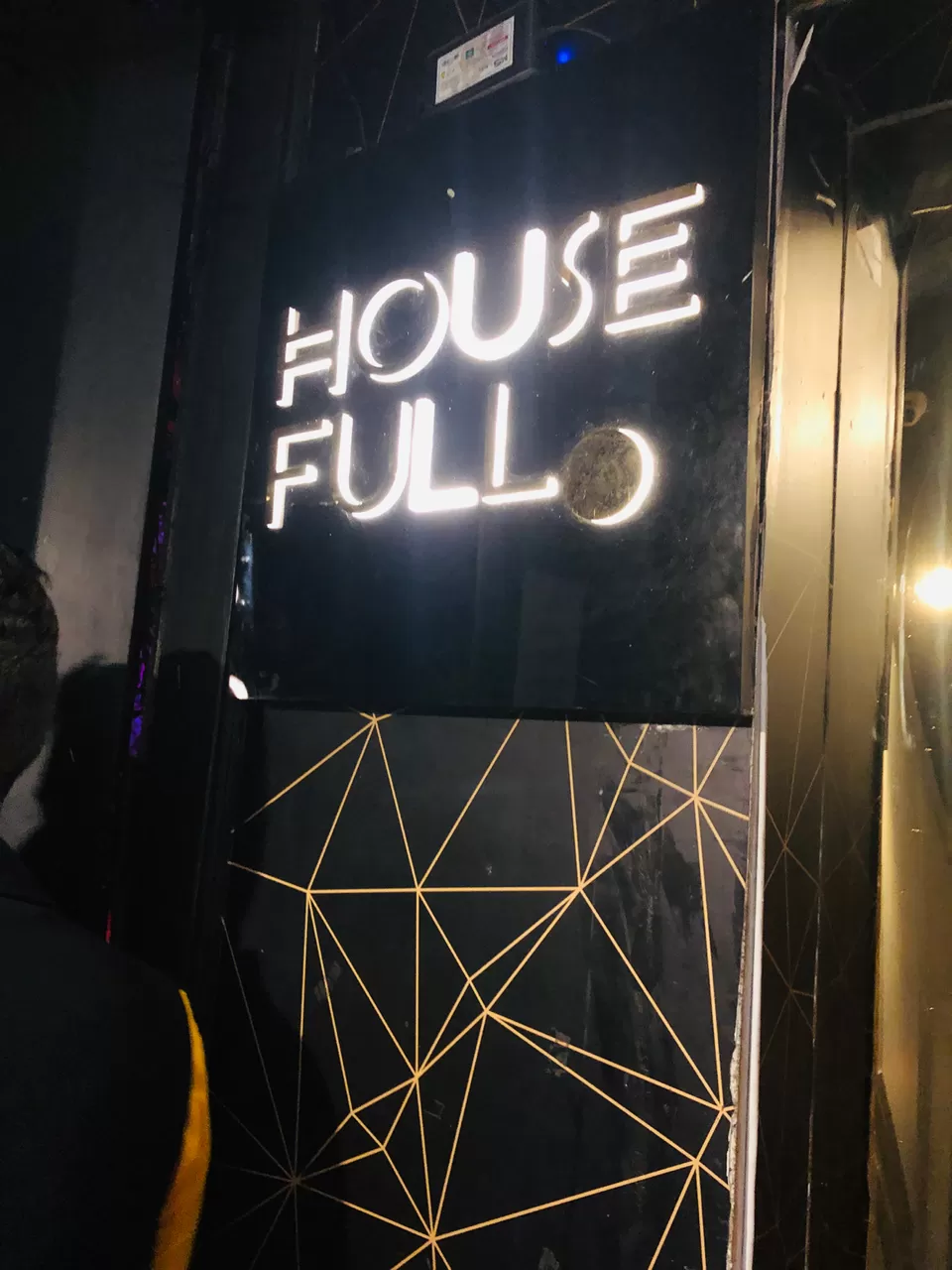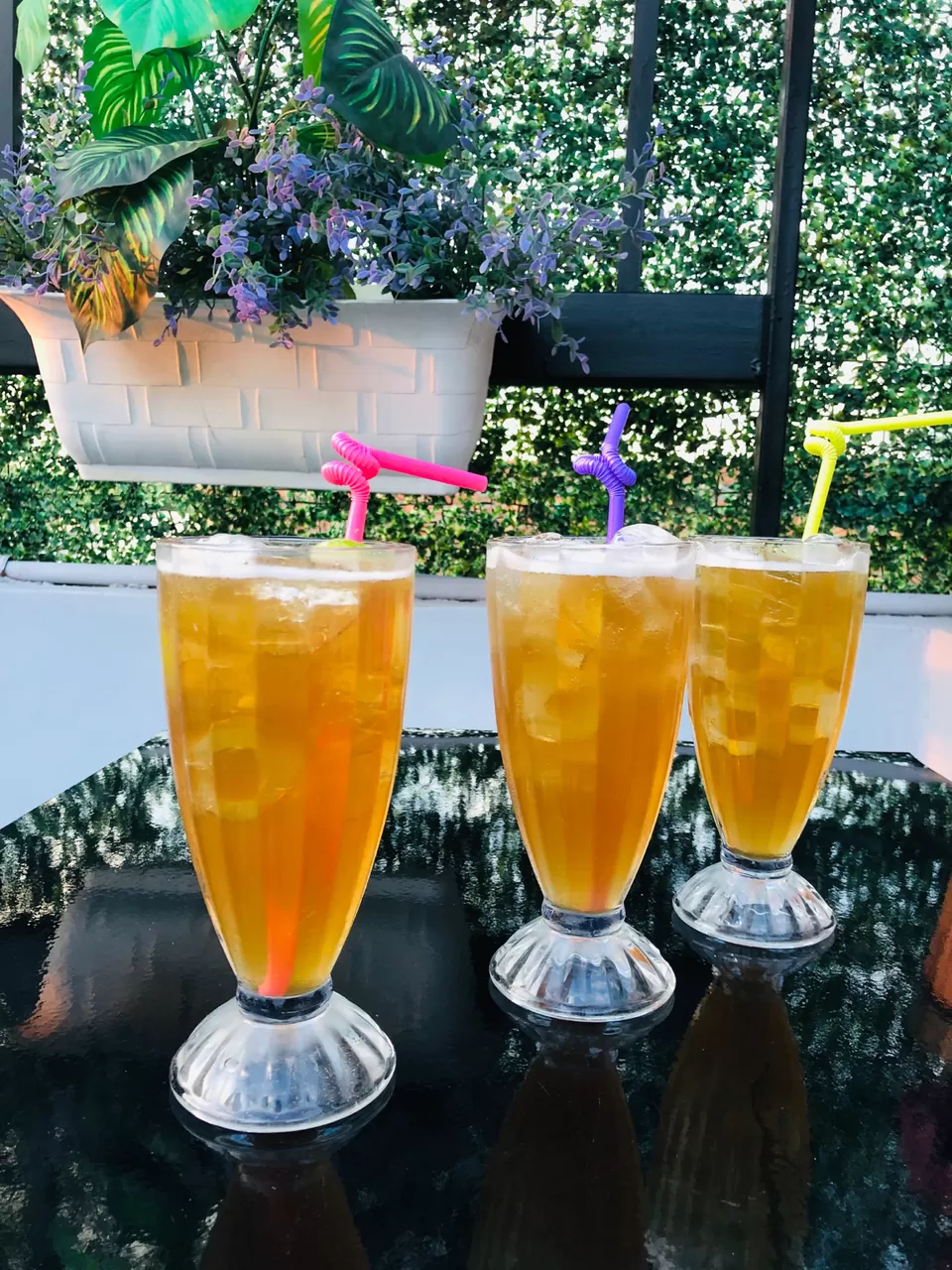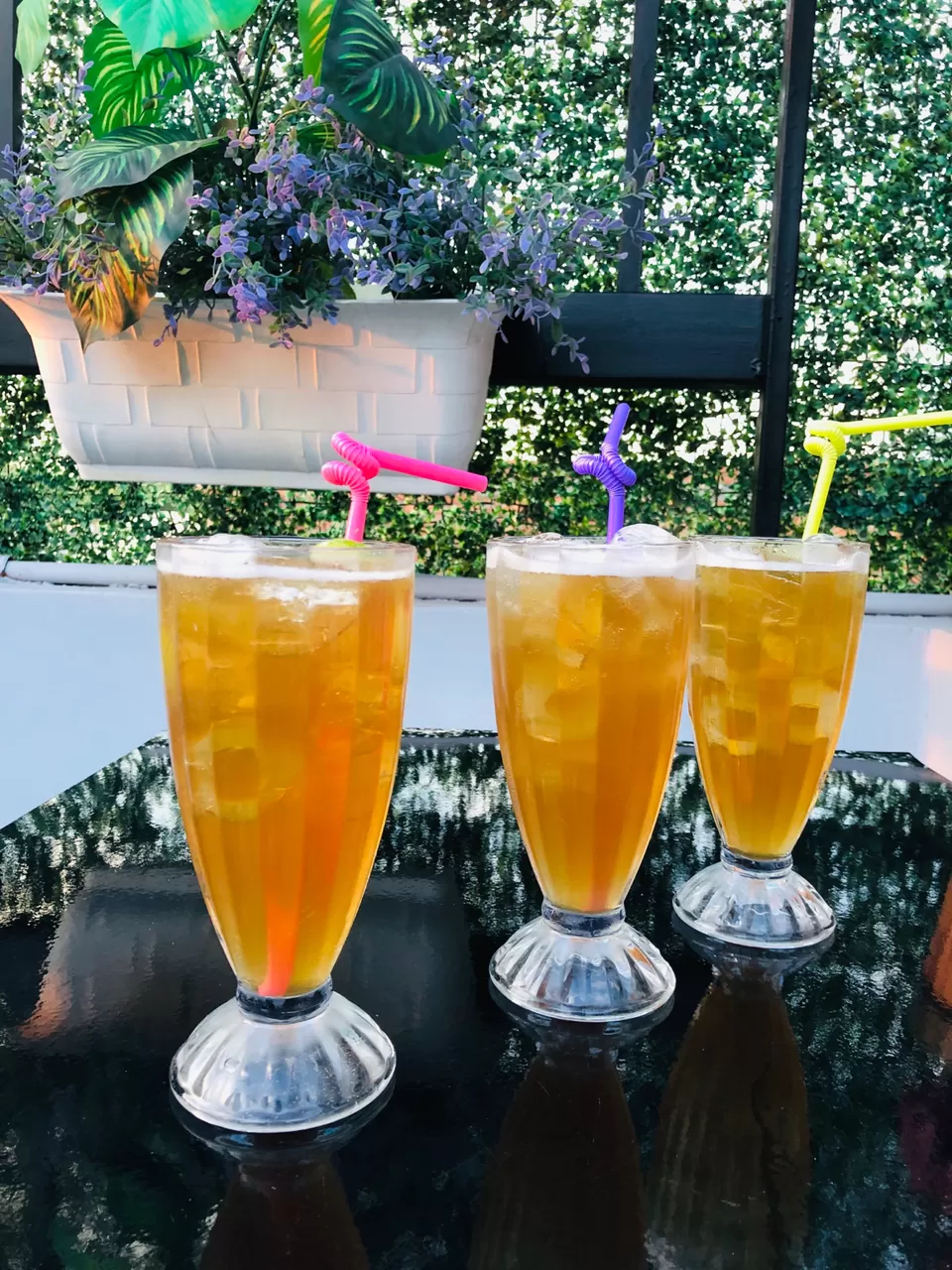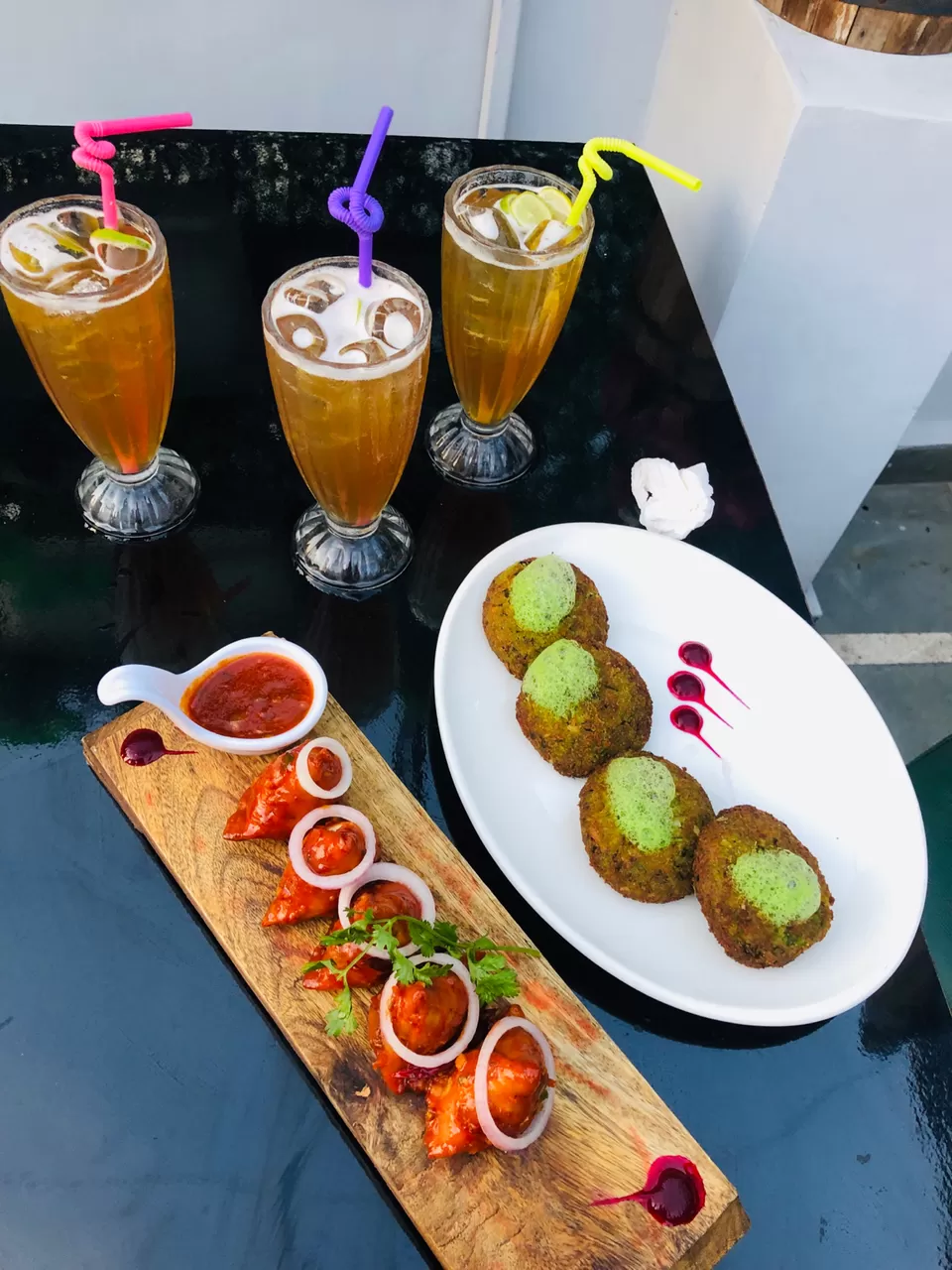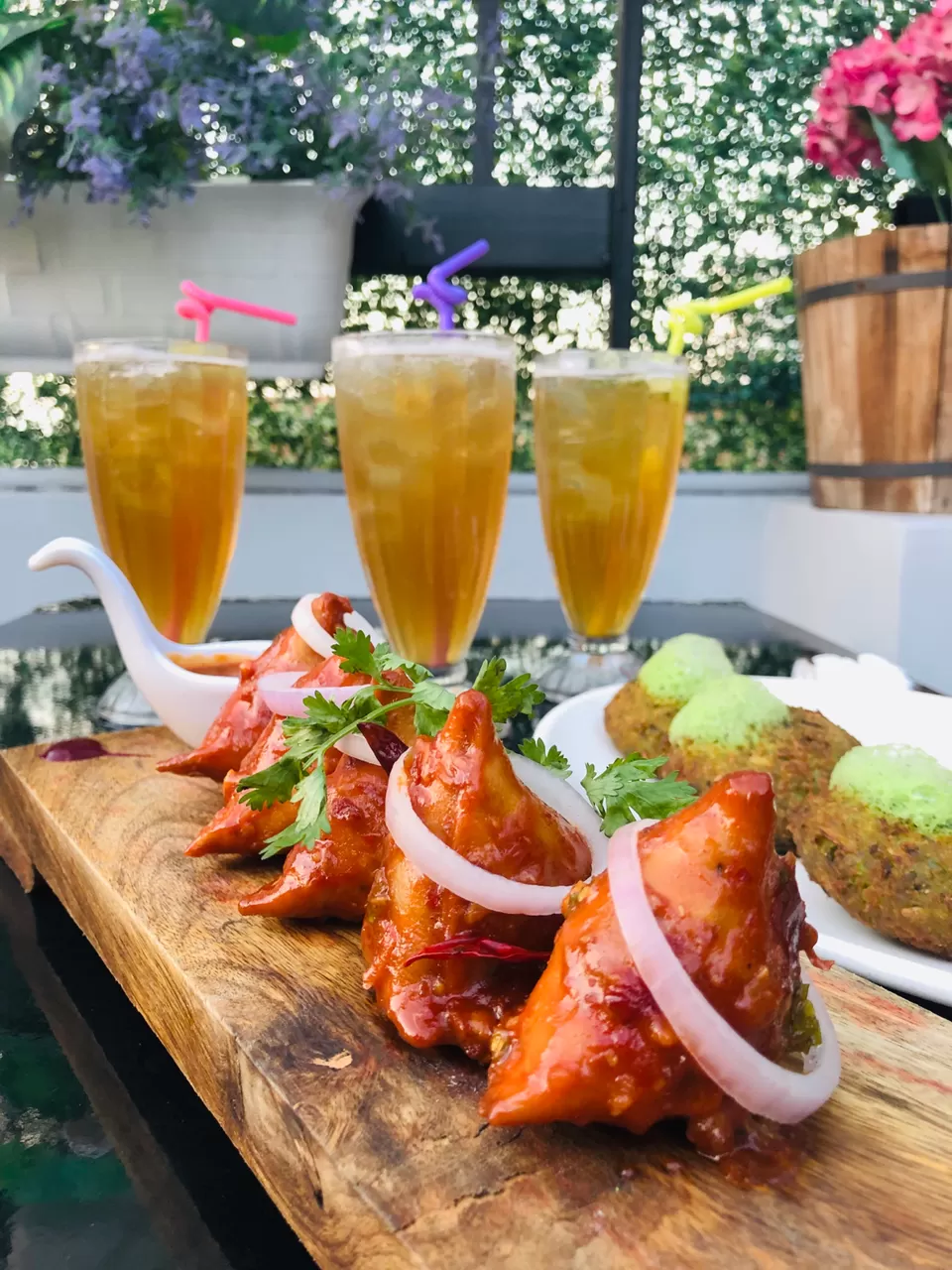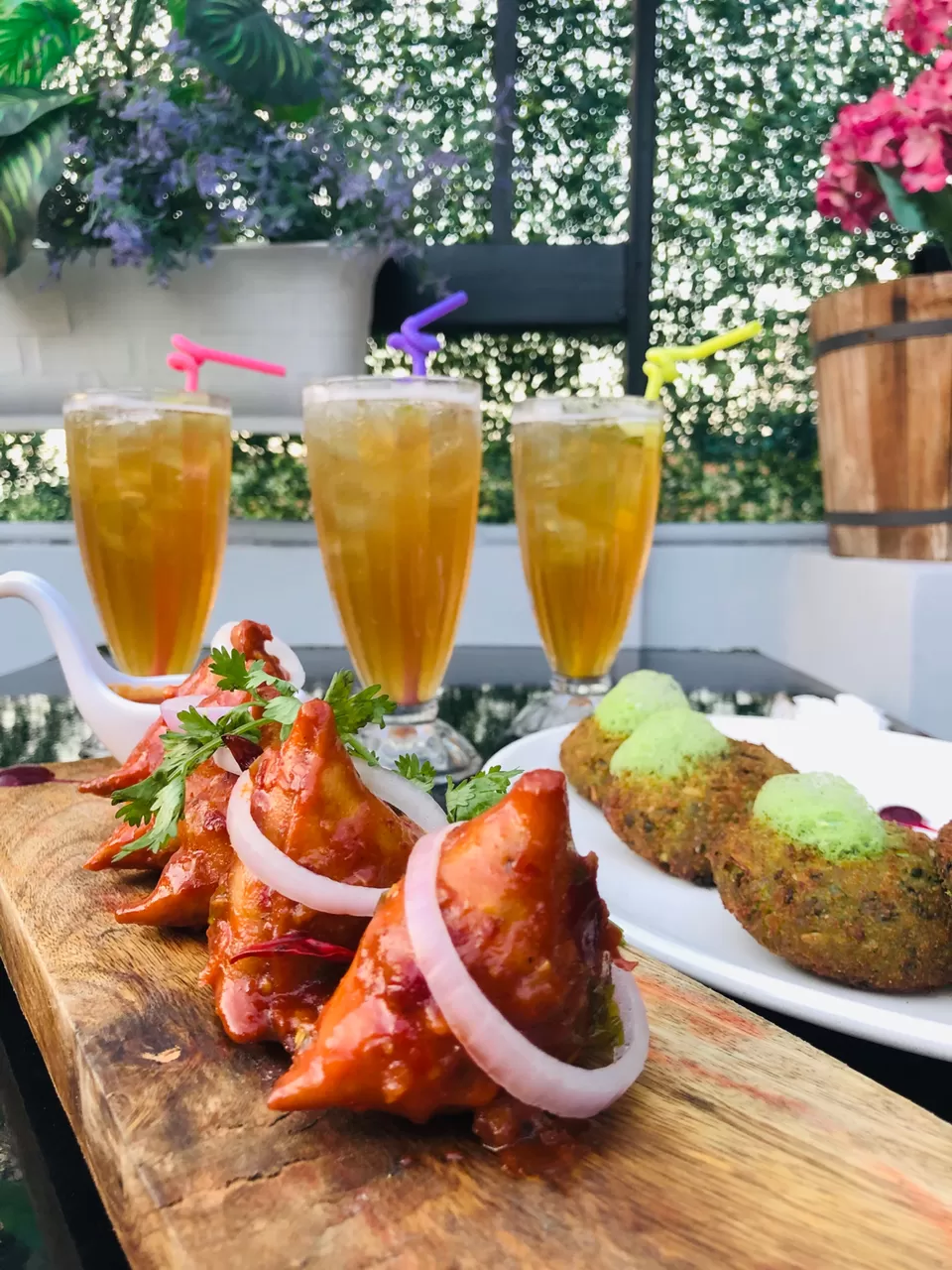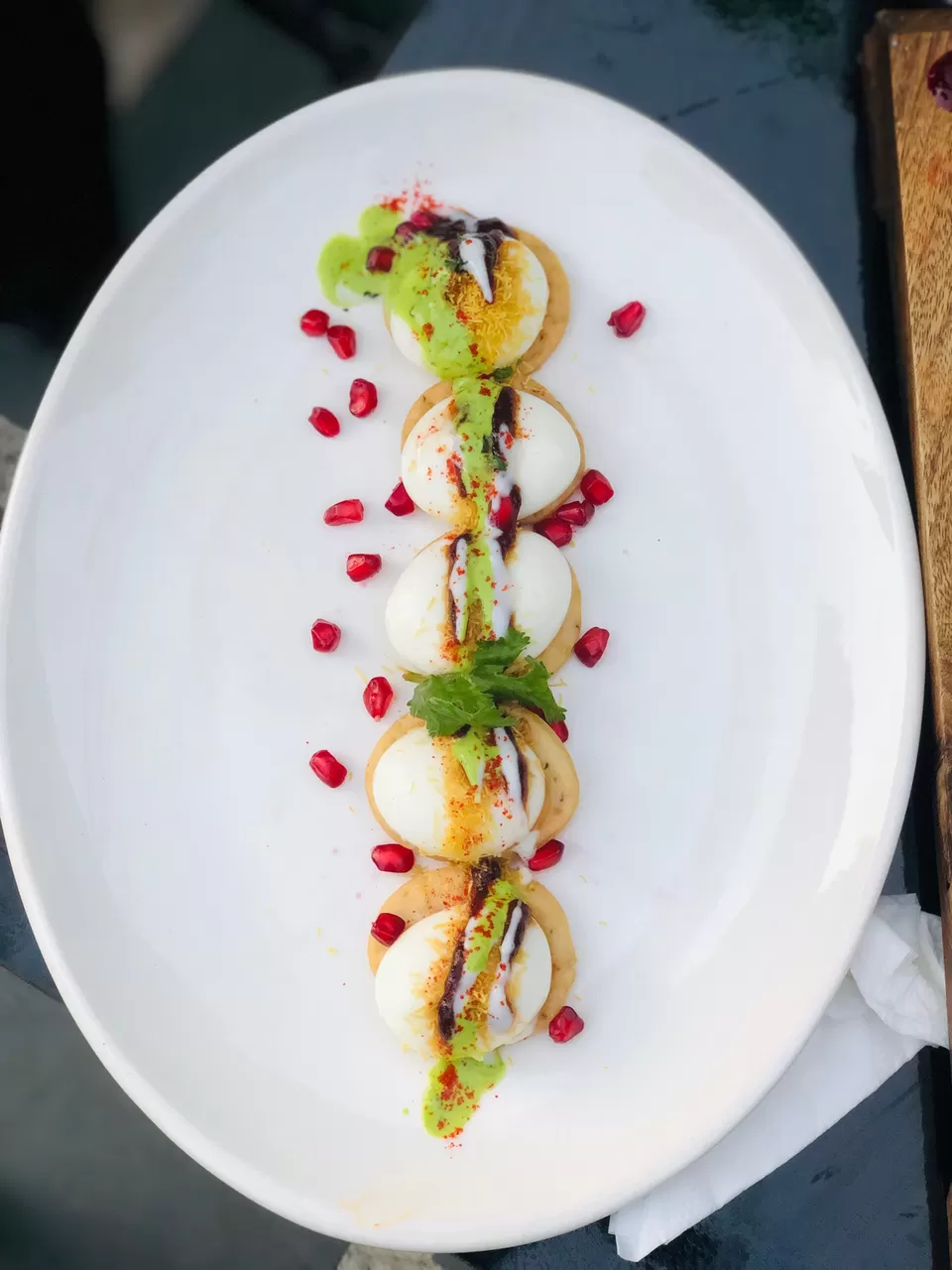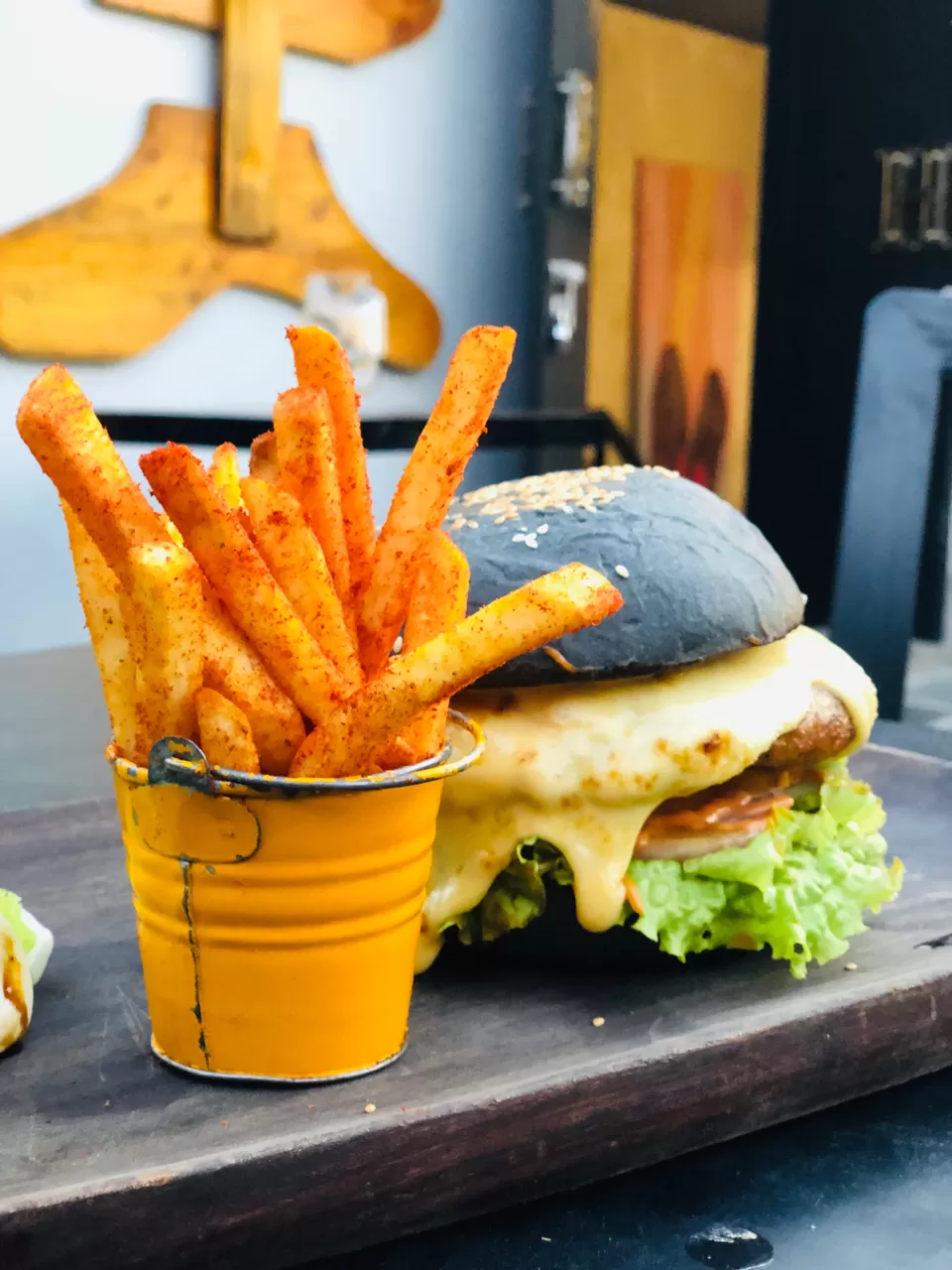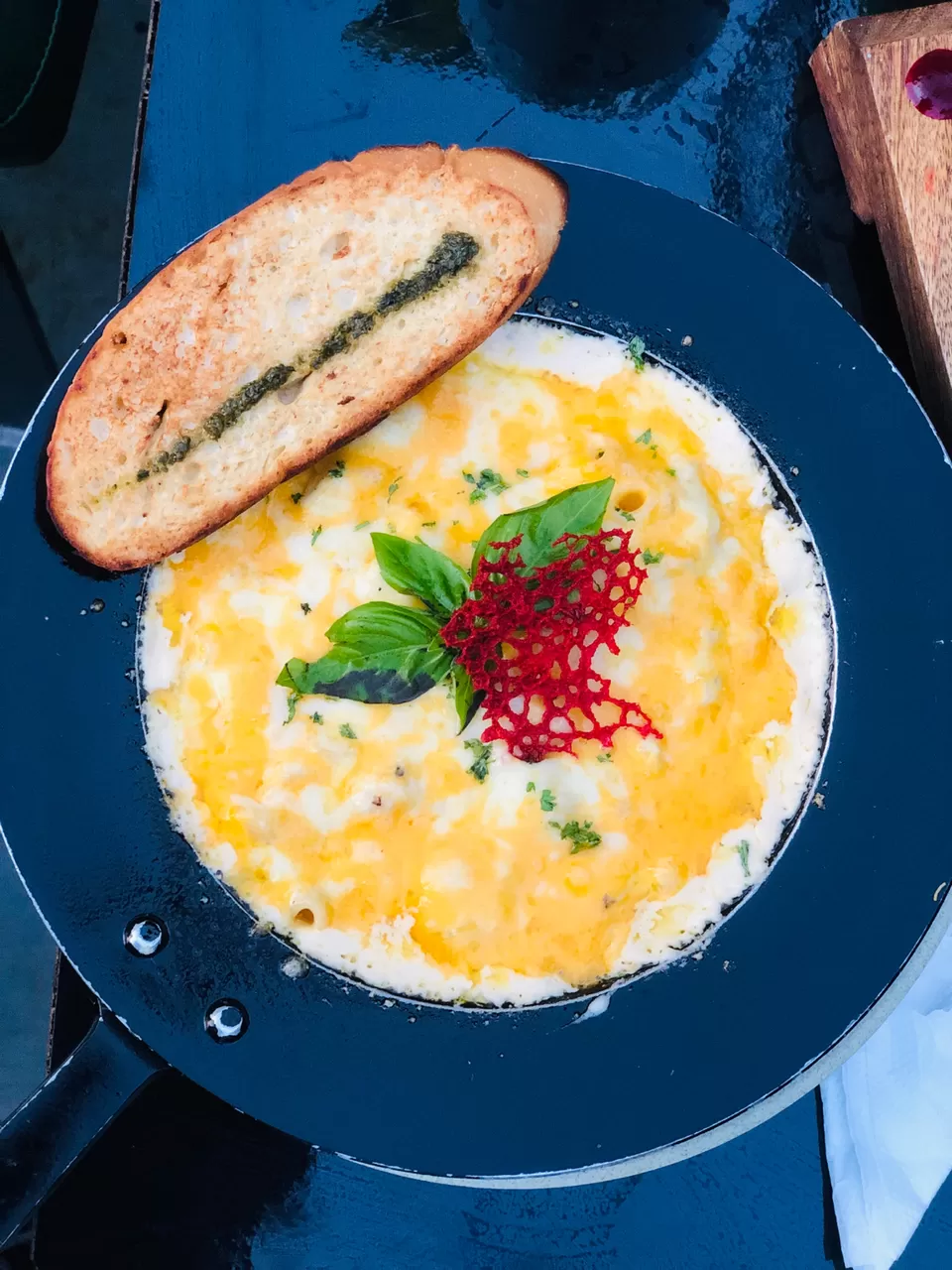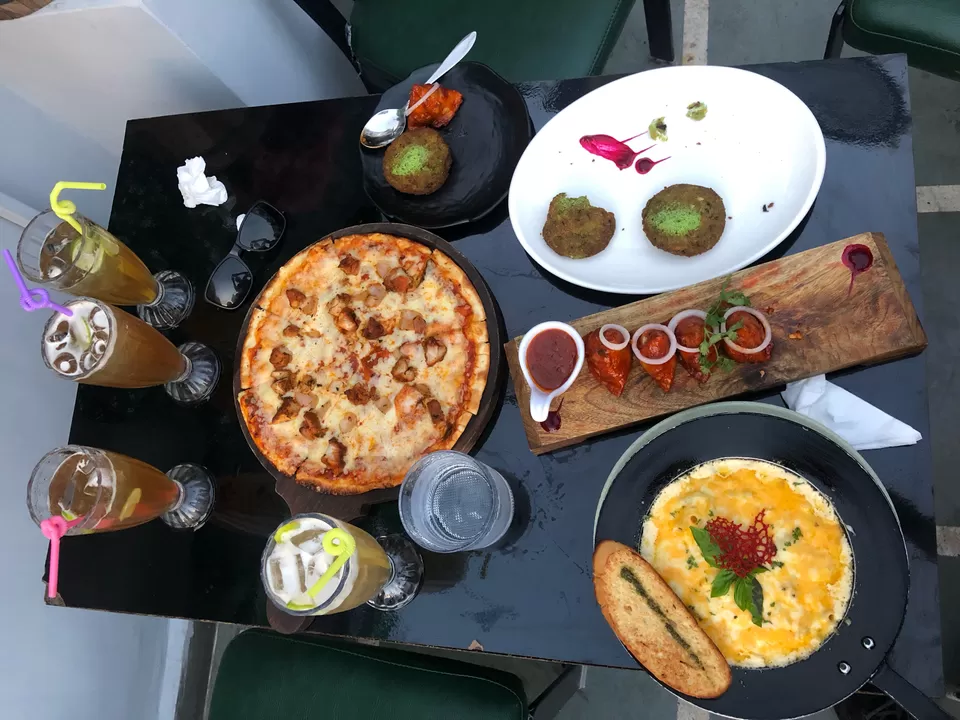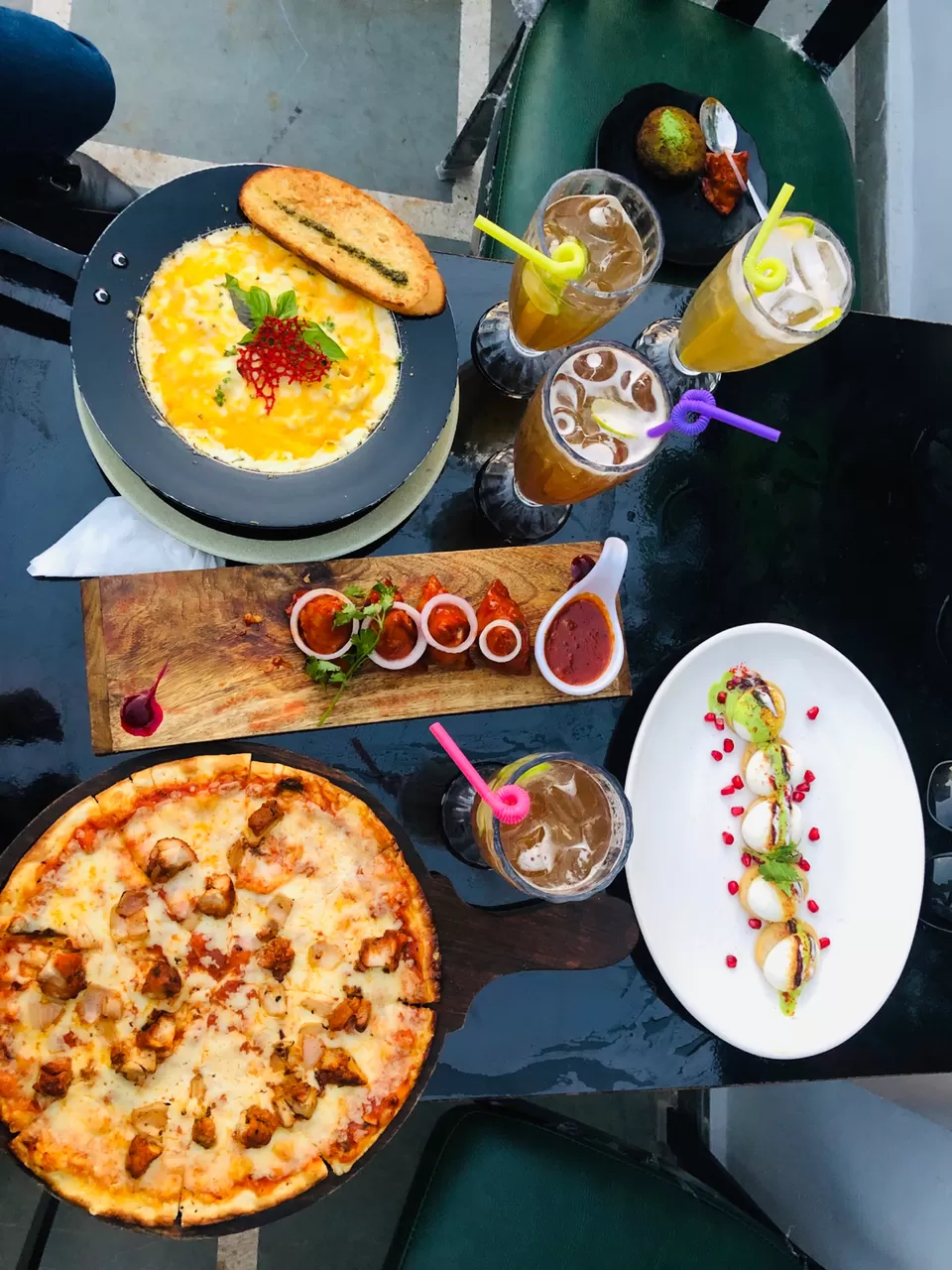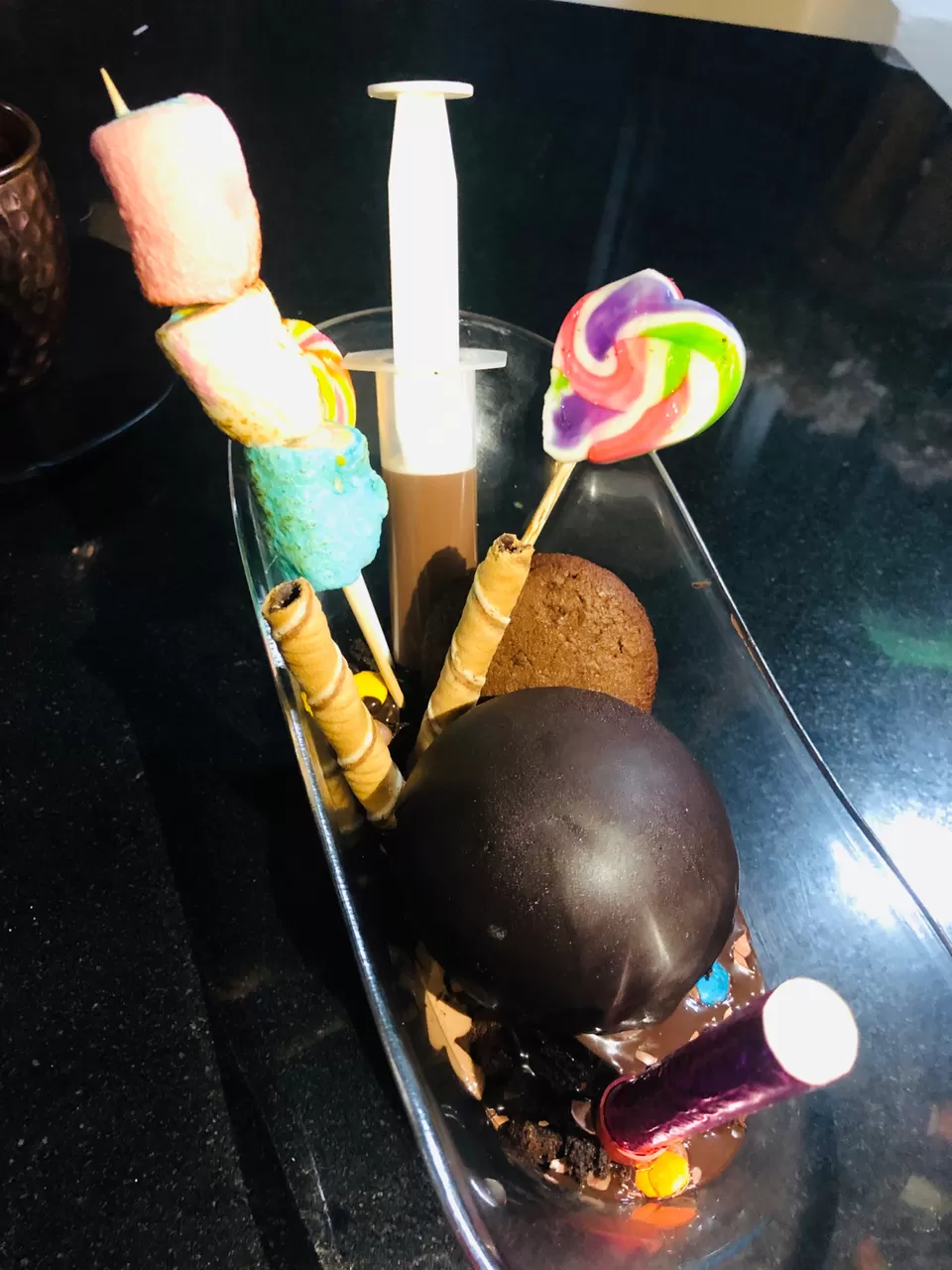 What is effort? Let Darzi Bar and Kitchen tell you this. A quaint diner over two floors on the outer circle of New Delhi's Connaught seems this restaurant taken the name seriously and has taken great pains to bring alive its theme--a tailor shop. The walls are lined with the typical paraphernalia that you may come across in a darzi's dukaan, whether it is clothes hangers or sewing machines even lights.
The ISBT Makhni Maggi, instant noodle preparations from Delhi's streets, was just that - buttery and rich. surprisingly, might just be the dish that you will most remember after a meal at Darzi. the Shahi Tukda Croquants, a cross between the international muffin and the Indian shahi tukda. The dish's brilliant texture as well as the balance of sweetness won us over. While it looks rich, the dessert is surprisingly light on the plate.
The Amritsari machchi is just heavely amazing . It look an island n light on tummy. Crunchy n perfect blend of spices.
Overall, Darzi Bar and Kitchen is a place that tries to do something different--it has to if it really wants to stand out from the glut of restaurants, bars and diners that line Connaught Place. They have succeded at some extend by offering preparations that will take you by surprise and which you will take back with you in your memories.
the somras drink hits in you in layers--first comes a hint of sweetness, followed by the touch of a coffee flavour.
There is a new age bakery in shivalik malviya nagar, With diverse menu at affordable prices. HONEY & DOUGH Bakery which promises to provide an "affordable, mid-range, bakery and coffee shop experience.
We picked up some flavour-filled red velvet and cheese cupcakes and chocholates complemented our evening tea and shakes.
So overall a nice cute lil outlet for foodies near malviya nagar .. Happy cravingss .. Cheers ..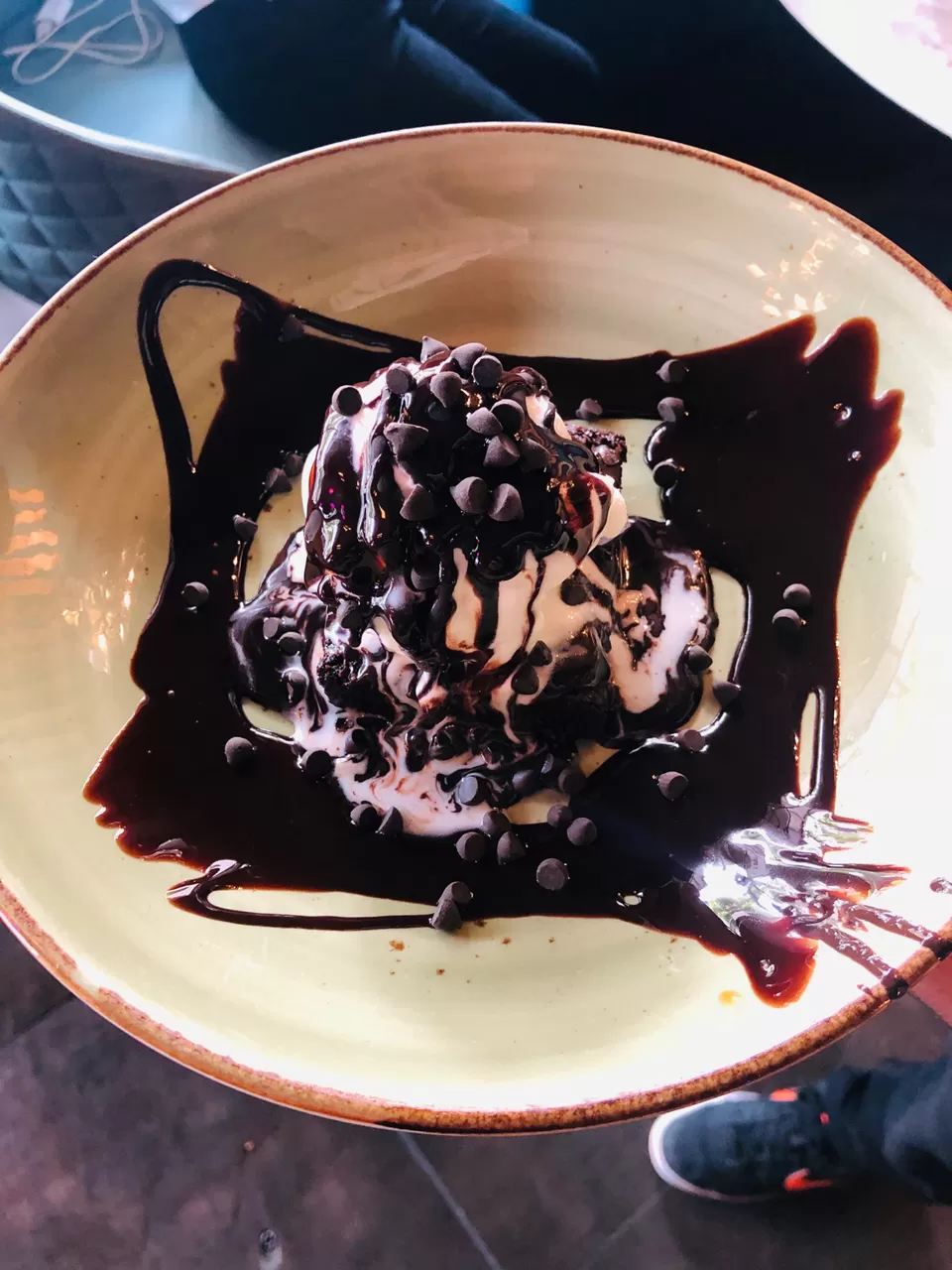 I am active on social media . So these are the links to every platform where we can interact.
1. Youtube - https://www.youtube.com/channel/UC4AI9mQxiqgyB_eImU3VnyA
2. Instagram - https://www.instagram.com/
3. Tripoto - NJ Vlogger https://goo.gl/BuRhfy
4. Trell - https://trell.co/@NehulJain416
5. Tripadvisor - http://www.tripadvisor.com/Profile/nehuljain27?m=19905
6. Zomato - http://zoma.to/u/60534135
7. Google - Level 8 Local Guide
https://goo.gl/maps/3HnpUySven4tnUMT6