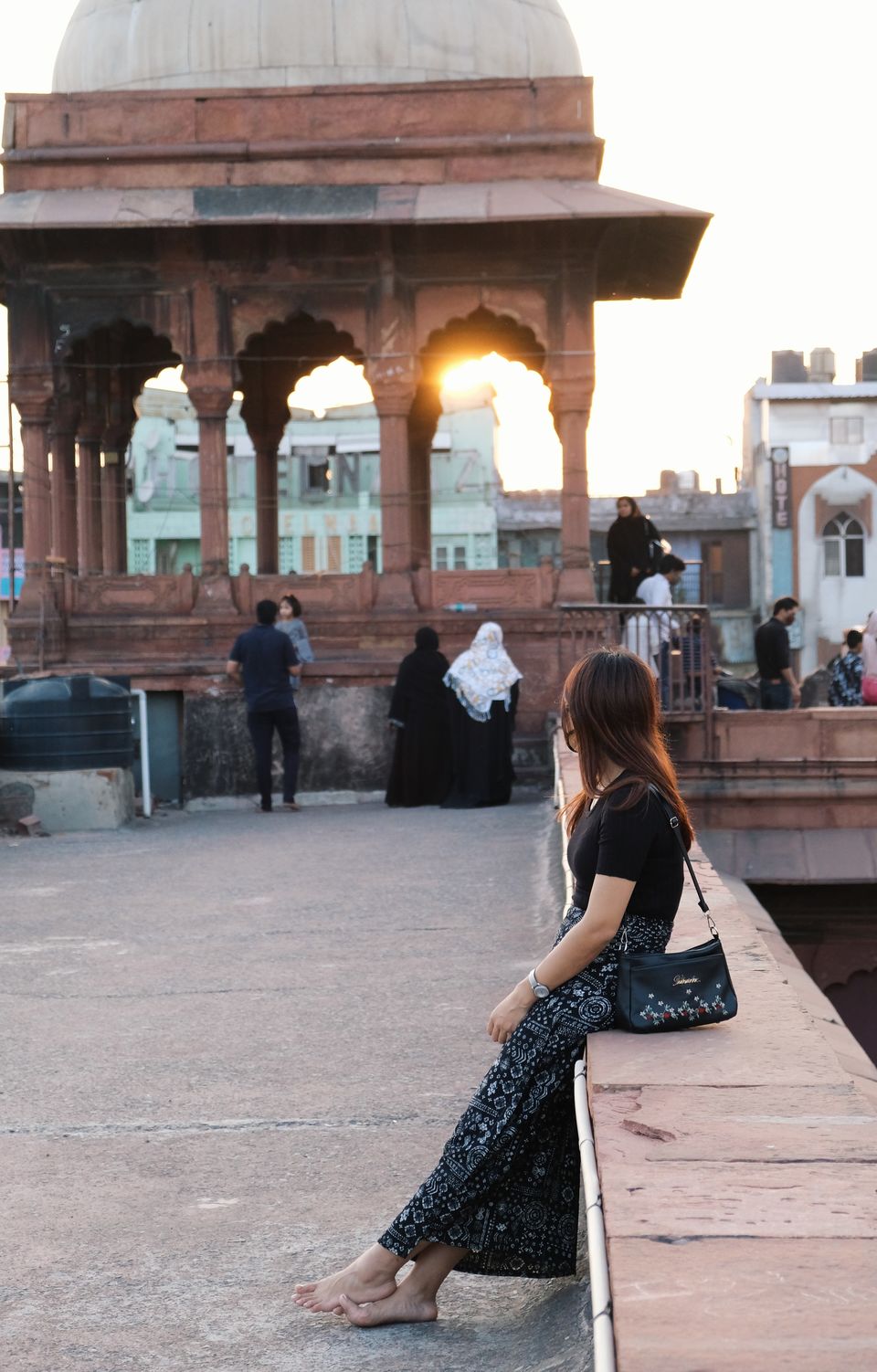 Have you already explored the iconic monuments and bustling markets of Delhi? Are you looking for something different to do in India's capital city? Whether you're a first-time visitor or a returning traveller, there are plenty of lesser-known alternatives that can give your trip to Delhi an extra special touch. From discovering the city's hidden gems to uncovering its interesting markets, Delhi has something for everyone.
So let's delve into the unknown side of Delhi with these unique alternatives to some of the capital city's most popular tourist spots!
Al-kauser instead of Karim's
If you've had enough of Karim's and won't dare venture into the crowded lanes of Old Delhi, you can still savour the classic Mughlai flavours offered by Al Kauser. This restaurant has been around for ages, and its many outlets across town are popular spots to get your fill of delicious Dum Biryanis. With a long history of serving up exotic Mughlai food to the country's elite, this restaurant is well known for providing some of the most mouth-watering starters like mutton burra, chicken tikka and kebabs that simply melt in your mouth. They've even earned multiple awards for their luscious dishes. If you're looking for a more convenient option, Al Kauser also has a kiosk near Assam House in Chanakyapuri that offers the same delicious fare. So come by and enjoy some of their signature dishes like Alkakori and Galouti kebabs, mutton qorma, mutton nihari, and chicken and mutton dum biryani served in an earthen pot - the perfect treat to satisfy any food lover's cravings!
Khan market instead of Connaught place
"Chal, CP mil lete hain" is certainly overused, but thanks to Khan Market, you don't have to anymore! This U-shaped paradise is a one-stop shop for all your needs, whether it's the latest designer fashions or some delicious eats. The market has something for everyone- from chic jewellery stores and bookshops to grocery stores and handicrafts. It's an ideal spot for expats, tourists, and Delhi's elite- the most expensive neighbourhoods in Delhi like Golf Links and Jorbagh are only a stone's throw away! So if you're looking for something new or just want to explore what this city has to offer, Khan Market is the perfect place to start.
Janpath Market instead of Sarojini Nagar
For every Delhite, an empty wardrobe warrants a visit to Sarojini market. But not many might be aware that Delhi's Janpath market, located right next to CP is a lesser-known paradise for all kinds of shoppers. From Tibetan to Gujarati, Handicrafts to Antiques and from Clothes to Home Decor, Janpath Market has it all! It is a treasure trove of oxidized, junk and silver jewellery with unique designs that make for perfect souvenirs. Even if you're looking to revamp your home decor, there are shops here selling beautiful Arabic-style lanterns, wall hangings and other antique items like clocks and telephones at reasonable prices.
One Horizon Center instead of Cyber Hub
Cyber Hub and Sector 29 may be the big names in Gurgaon's delicious food scene, but recently, a new contender has entered the ring - One Horizon Centre! This swanky place has become home to bustling eateries and fine dining options, with its sister tower Two Horizon Centre standing tall beside it. If you haven't been to this 'Manhattan of India', it's time for a foodie pilgrimage! Take a drive and sample the delights on offer in these high-rise towers - from classic Indian dishes to international cuisines, One Horizon Centre has something for everyone.
Safdarjung tomb instead of Humayun's tomb
A garden tomb much like Delhi's more popular Humayun's tomb, the Safdarjung tomb is a hidden gem in the heart of Delhi. With its grand domes, lush gardens and exquisite marble work, this monument is undoubtedly one of the best-kept secrets of India's capital city. Built in the late 18th century, this mausoleum was constructed to house Safdarjung, a statesman who served as Wazir ul-Hindustan (Prime Minister of India) during the reign of Ahmad Shah Bahadur. His son Nawab Shujaud Daula is credited for building this magnificent structure. The architecture of the Safdarjung Tomb is said to be inspired by Humayun's tomb and it stands tall on an elevated platform surrounded by a huge square garden measuring 280 metres on each side. The gardens are lush and the courtyard is adorned with gorgeous marble work and intricate carvings. The three-domed mosque housed inside the compound adds to its beauty.
Tughlaqabad Fort instead of Red Fort
The Red Fort is a great place to visit, but if you're looking for something a little less crowded and a bit more unique, Tughlaqabad Fort is the perfect spot! With its history of being built by the first ruler of the Tughlaq Dynasty in 1321 and its stunning architecture, it's sure to be an unforgettable experience. Plus, it's located within one of India's largest protected forest areas – so you can explore nature as well as the historical site. The double-storied bastions and tapered walls, filled with rubble and surfaced with Delhi quartzite, are an impressive sight. What's more, there is a causeway which connects Tughlaqabad to Adilabad – another fort built by Muhammad bin Tughlaq. The causeway originally stood in a vast water reservoir created by bunds between the hills. Nowadays, however, the water has dried up but it still adds to the beauty of this majestic place!
Mehrauli Archaeological Park instead of Qutb Complex
Delhi's Mehrauli Archeological Park is a thousand-year-old treasure trove of history, tucked away in plain sight near the Qutub Minar. Wander through its lush gardens and explore its over one hundred ancient structures – tombs, palaces with stables, stepwells, mosques and more! Take a leisurely stroll under the trees to discover hidden gems that will make any photographer swoon. Immerse yourself in centuries of Indian culture by visiting this 200-acre archaeological park and surrounding village. Marvel at the majestic monuments from as far back as the 13th century- it's an experience like no other!
Moolchand parantha instead of Parantha wali gali
Visiting Delhi might be incomplete without a trip to Parathe Wali Gali in Chandni Chowk. Although it used to be quite the spot for locals and tourists alike, it doesn't quite live up to the hype anymore. But visiting Delhi is incomplete without relishing piping hot and delicious parathas, and that's why Moolchand Parantha Corner is the place for that. Serving up parathas for over four decades now, this spot has become a staple in Delhi's food scene. You can choose from a variety of options like aloo parantha, mixed vegetable parantha, soya and pyaaz aloo parantha and non-vegetarian varieties such as the egg-chicken parantha, keema paratha and egg-chicken parantha. The price range starts at Rs 40 per plate going all the way up to Rs 130 for special items. All these delicious treats come with onions, green chutney and butter on top! To make it even better, they also serve their own special homemade chilli pickle. All in all, a trip to Moolchand Parantha Corner is definitely worth the visit!
If you have an exciting travel news to share with us, feel free to drop your inputs in the comments below. Or write about it here on Tripoto and earn Tripoto Credits! You can also follow me on Instagram to stay on top of my updates.