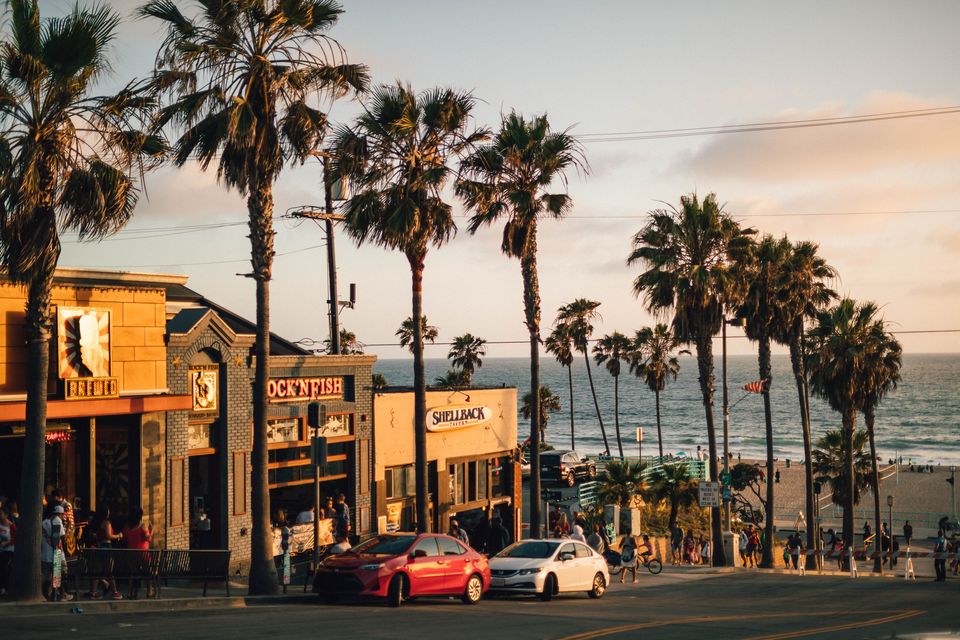 It's no secret that Los Angeles is one of the most iconic cities in the world. This massive city, known for its illustrious entertainment scene and rich culture, is one of the most popular tourist attractions in America.
The city offers an array of food options, unlimited places to shop, a host of live events, and so much more. There's truly never a dull moment in Los Angeles.
In fact, there are so many attractions in the city that it can be overwhelming trying to decide which ones to visit. If you're new to Los Angeles, it can be difficult trying to distinguish between worthwhile experiences and cheap, tourist traps.
Headed to the city of angels? We've got you covered! Find the beginner's guide to visiting Los Angeles below!
Watch Out For Traffic
Now, most tourists are aware that Los Angeles has a traffic problem. However, rarely do they realize just how bad it is, until they get there.
Many people from outside the city assume that if they've experienced traffic in a metropolitan area before, they'll be prepared for L.A. Well, we're here to tell you that they're wrong! When it comes to traffic, this city is the worst of the worst.
Whenever you go out, you should always try to account for traffic. Give yourself an extra half hour to get to your destination, in case the roads are packed.
Traffic is especially bad on the 405 and 101 expressways. If possible, avoid these routes during rush hour.
Before you head anywhere though, it's recommended to find a place to store your luggage. Luggage storage in Los Angeles is extremely accessible. If you don't want to have to worry about someone stealing your things, lock them away in storage.
Eat and Drink Up
If you're visiting Los Angeles, you'd be remiss to not pig out a little. There are so many amazing food options in the city, from taco trucks to bulgogi to pad thai.
One restaurant that is perfect for visiting tourists is Study Hall. This pub-style eatery, located near several hotels, can be found at the corner of 29th Hoover streets. It's a popular spot among students, who come here to grab a bite after class. The most popular plates at Study Hall include chili cheese fries, Margherita flatbreads, and chicken pesto sandwiches.
If you're a fan of Korean food, take a ride to Koreatown. L.A.'s Koreatown is one of the most culturally vibrant Korean-themed neighborhoods in the country. A fan favorite in the area is Bulgogi Hut, which offers Korean BBQ dishes, cooked right in front of you.
Some popular items at Bulgogi Hut include their famous bulgogi, bacon-wrapped rice cakes, and black Angus beef brisket. This restaurant is also very affordable!
For a lighter meal, you can visit a bistro in the Arts District for a coffee and some pastries. The Blue Bottle Coffee is a nice, laid back spot to relax at. If you visit the Blue Bottle, make sure to try their cakes; they're phenomenal.
Connect With Nature
Despite the city's flashy reputation, Los Angeles is also a great place to connect with nature. If you want to take a break from the city's bustling nature, there are a number of getaways you can visit.
For one, you can take the Expo line to Santa Monica and drench up some sunlight on the beach. You can also ride a Ferris wheel here or rent some Bird scooters and fly around the boardwalk.
Another popular outdoor activity is hiking. Most notably, tourists love hiking up the Mt. Hollywood Trail to get a glimpse of the famous Hollywood sign. This trail stretches 6.5 miles long, making it appropriate for new or inexperienced hikers. Don't forget to bring water and a first aid kit!
Explore a Tour
While you walk around the city, you'll probably notice a ton of tour buses. While this may seem like an overly-touristy thing to do, riding one of these buses is actually a great way to see the city.
Not only do you get a bird-eye view of the city, you get to hear about all the important details of the things you see. Without a doubt, taking a tour bus is much more efficient than driving around the city yourself.
Besides general tours, you can also find food and museum tours throughout the city. If you're willing to spend a little more money, you can even go on a helicopter or pontoon ride!