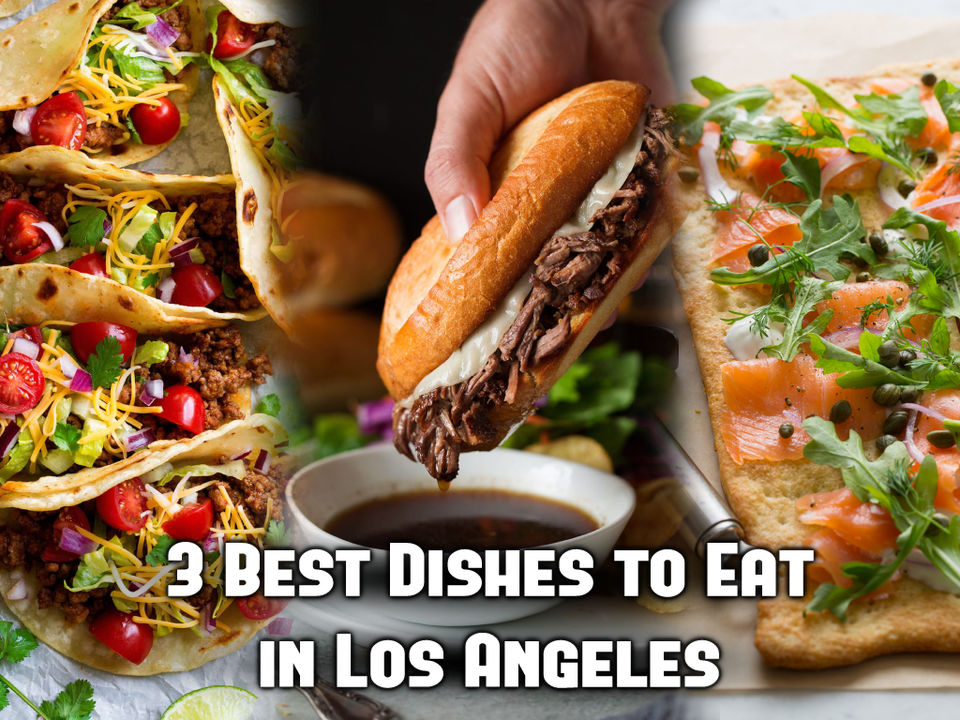 It is not just the monuments and natural sightseeing that make up the best tourist destination. A tourist destination must have amazing cuisines and a wide range of places to eat. Los Angeles is one of the most admired cities in the United States when it comes to food thanks to its cultural diversity and inclusiveness. The city offers an unimaginable variety of global cuisines and has some of the most gifted chefs in the world.
Los Angeles is not only limited to international cuisines but also promotes vibrant regional dishes to bring more on its visitors' tables. Taste more of these culinary delights as you opt for the best of flight deals to Los Angeles for your family vacation.
Here are 3 delicacies that the Hollywood town does better than other American cities:
1. French Dip Sandwich: Famously known as Beef dip, French Dip Sandwich consists of French roll served with sliced roast beef. Los Angeles restaurants make it more delicious by serving it with Swiss cheese, onion, and beef juice. Try out this mouthwatering dish at restaurants such as Philippe The Original, The Fat Dog, Westside Tavern, etc.
2. Tacos: Made with several fillings such as vegetables, seafood, and chicken, Taco is a classic Mexican dish. Get high-end fusion tacos as you visit some of the best restaurants in Los Angeles like Tacos Tamix, Tacos Los Guichos, and Mexicali Taco.
3. Smoked Salmon Pizza: You love pizza and salmon both? What about opting for Smoked Salmon Pizza? Spice up things on your Los Angeles vacation as you try out this awesome dish. The crunchy shell of this pizza renders a refreshing contrast to the soft salmon.
It is difficult for you to pick dishes in Los Angeles amid a plethora of food options, but you can certainly try these cuisines to complement your family vacation.