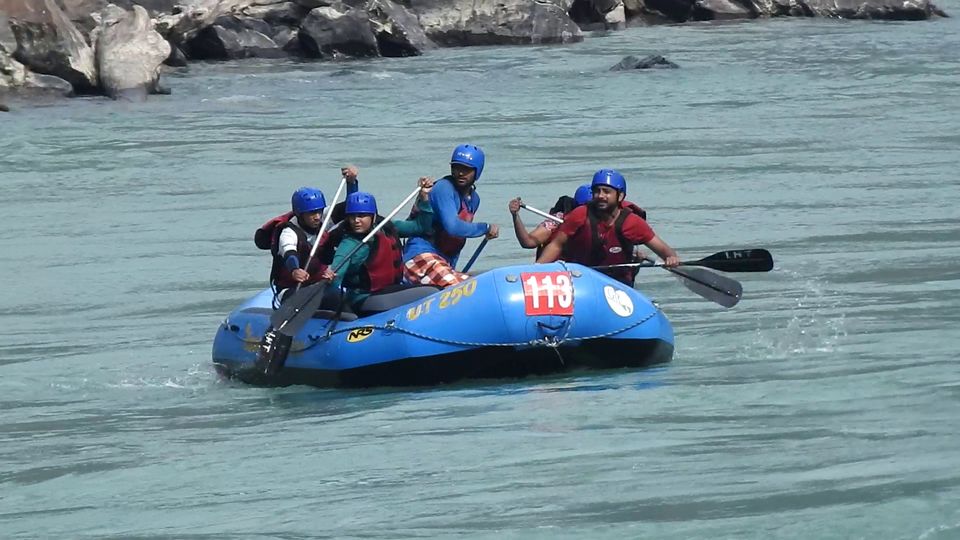 "Tighten your helmets!"
"Fasten your life jackets tightly!"
These sentences of our raft's leader echoed in my head as the chilly waters of the holy river Ganga engulfed me.
"Seat in the first row of the raft is for those seeking maximum thrill."
"The one sitting in the front also run the greatest risk of falling off the raft in strong rapids!"
His voice kept ringing in my head as the strong current rendered all efforts to come up to the surface futile and I couldn't breath anymore.
Rewinding about half an hour, when the super excited duo consisting of me and my best friend stood on the shore of Ganga, eagerly waiting for the raft leader cum instructor to finish his sequence of instructions to keep ourselves safe while rafting.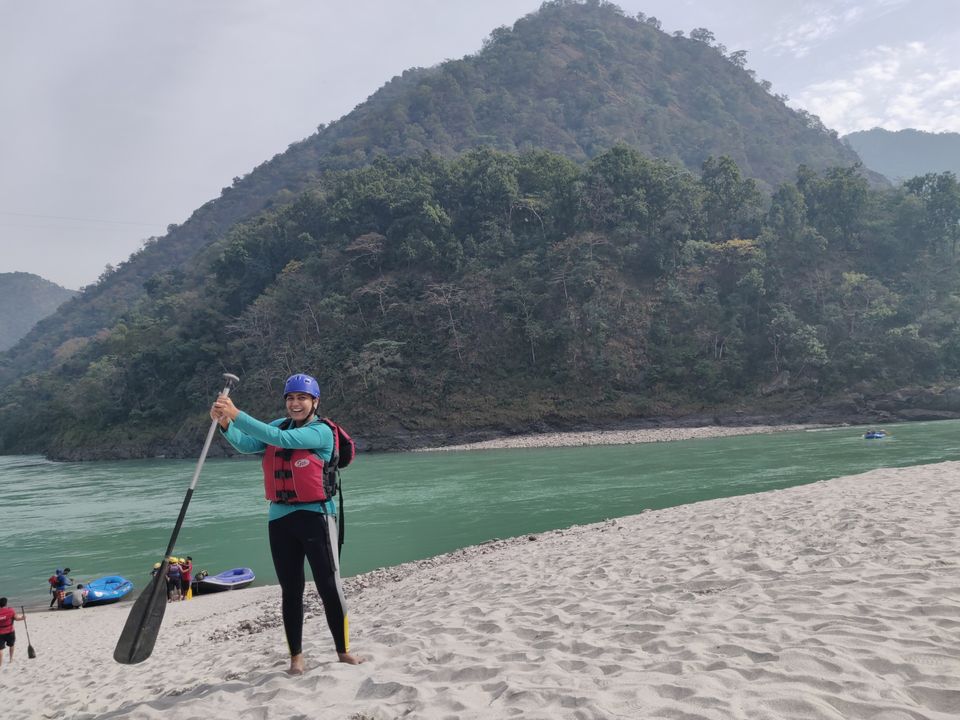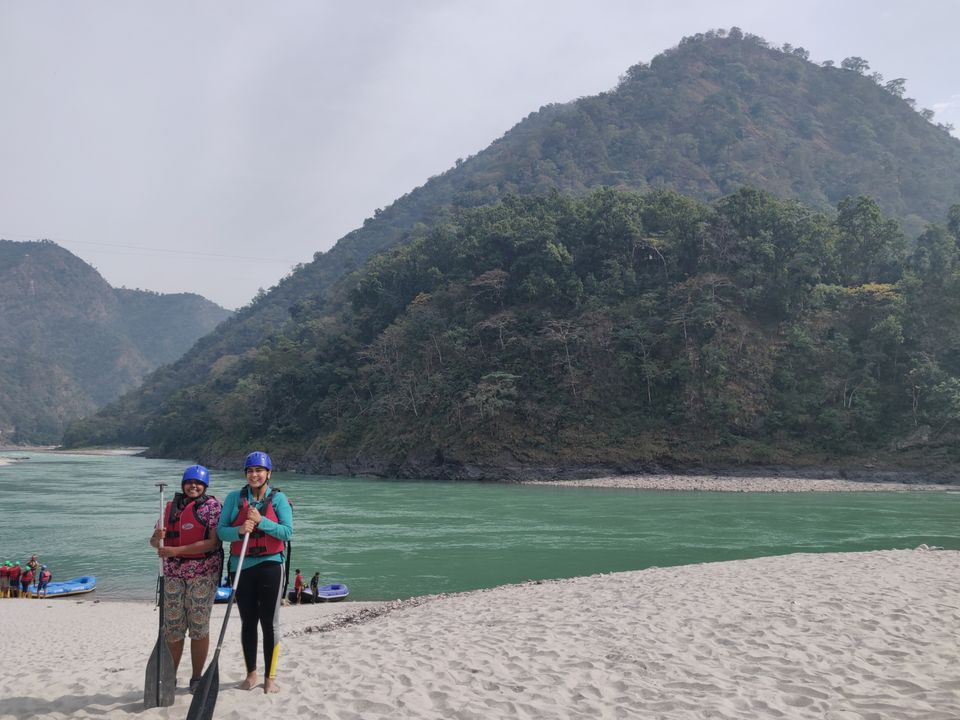 "Blah, blah! Why so many instructions, it's not as if we are gonna fall into the river, geez!", I whispered from the corner of my mouth. "In case you happen to fall down in the river, do not panic, I or any other raft leader will rescue you. Keep your oar tightly held and try to reach out to your leader with the help of it. If out of reach, we will throw a rope and pull you towards the raft. But, the key is DO NOT PANIC!", the leader continued.
"Do not panic, do not panic!", my present (and almost drowning) self reminded itself, clutching the oar as tightly as possible. I again tried to catch a gasp of air while feeling completely out of control as if I were a tiny paper boat which crumbles and fades out in the strong streams made by rainwater.
About half an hour earlier, we were prepping ourselves for one of the most adventurous rides of a lifetime, white water rafting in the holy Ganga! Something that I had dreamt of since quite a long time. A push by the raft leader's offshore team mate and voila, our raft was there on the waters glistened by that early winter sunshine! As I felt feeble splashes of the cold water on my face, something told me that this os going to be a memorable journey! 😉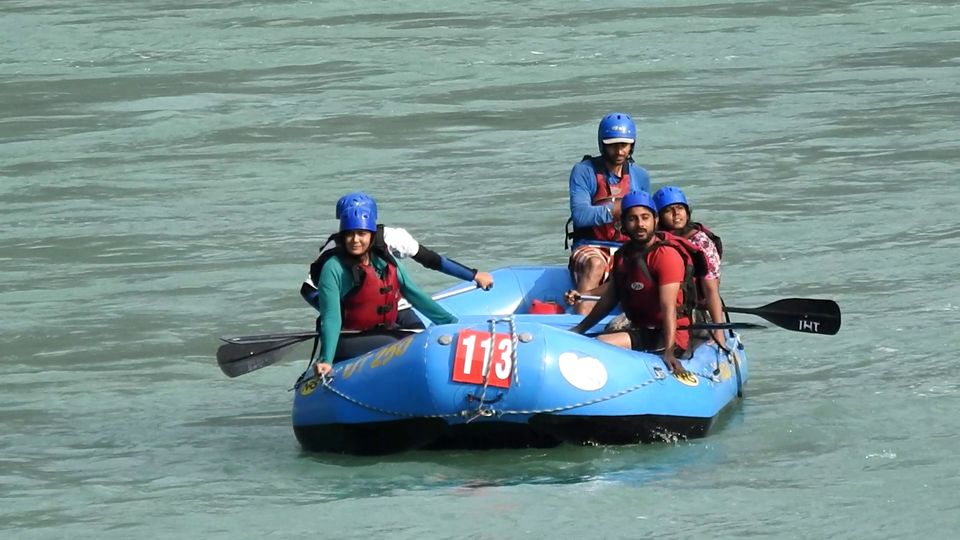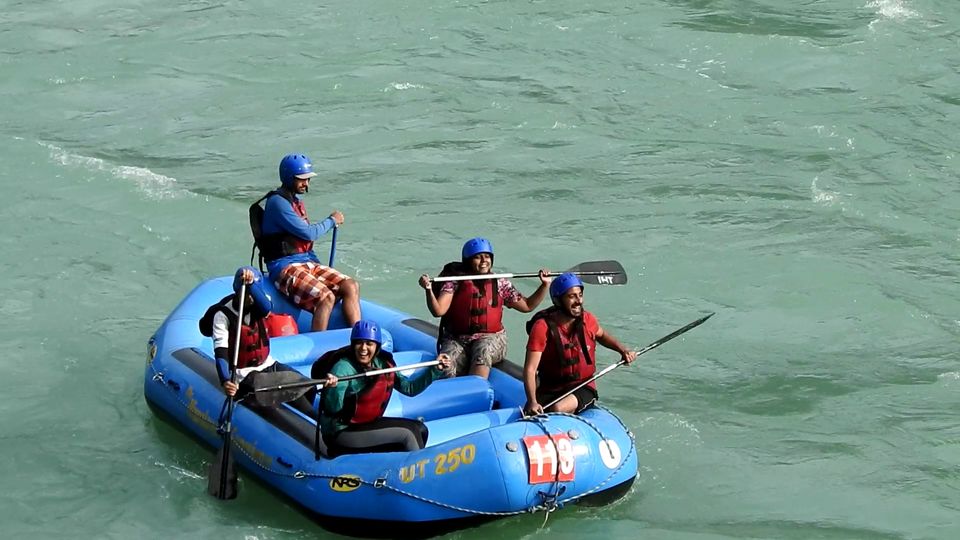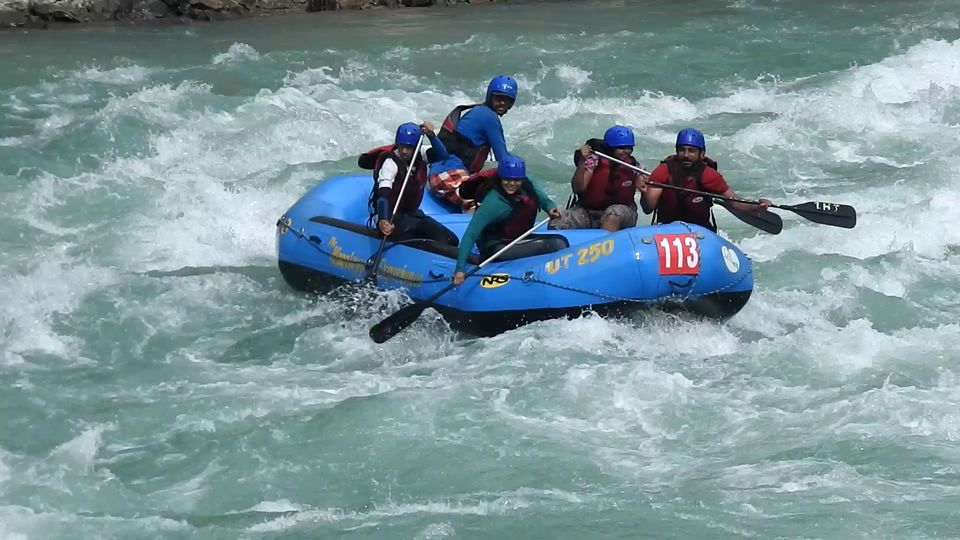 We passed a few rapids, rowing as hard as we could; the upperbody strength was certainly put to a test that day! And then, the leader apprised us about the biggest rapid we were about to face in a few minutes. It's name was 'Golf Course' and it was a grade 3 rapid. Before we could digest the information, the rapid was there! Roaring like a dragon waiting to snack upon its prey! Our raft swayed up and down and right and left! And then strong, icy cold water hit me square on the chest and before I could understand what had happened, I fell off the raft. Since the current in the rapid was very strong, I couldn't come up to the surface, no matter how hard I tried.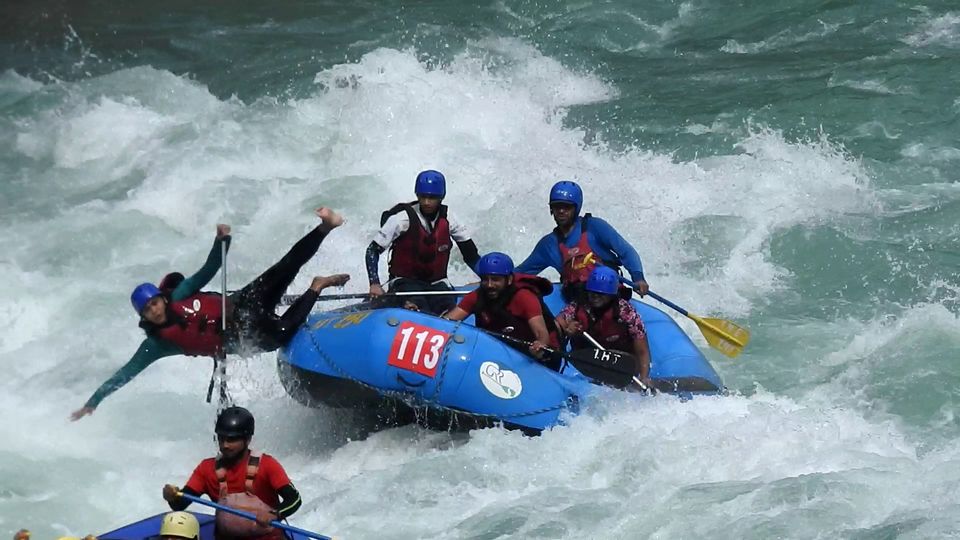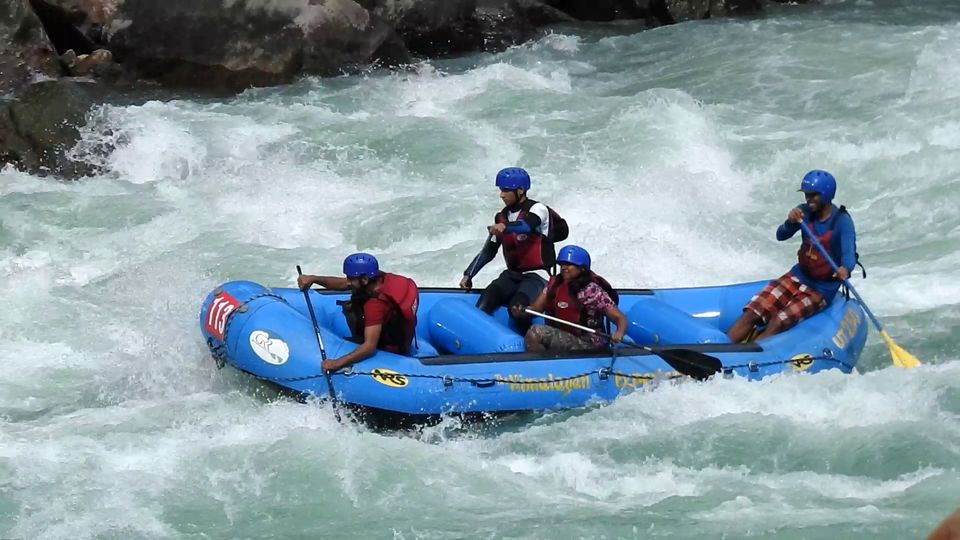 I remembered the golden words, "Do not Panic!" and reassured myself that I had my life jacket on and helmet was securely on my head. So there wasn't any risk of me drowning or hurting myself fatally.
A few seconds later, the rapid passed and the water calmed down a bit. It was then that the leader threw a rope at me. It was in that moment that I saw an old school proverb come to life, "Drowning man, catches at straw"! I caught the rope in a fraction of second and the leader then pulled me swiftly towards the raft.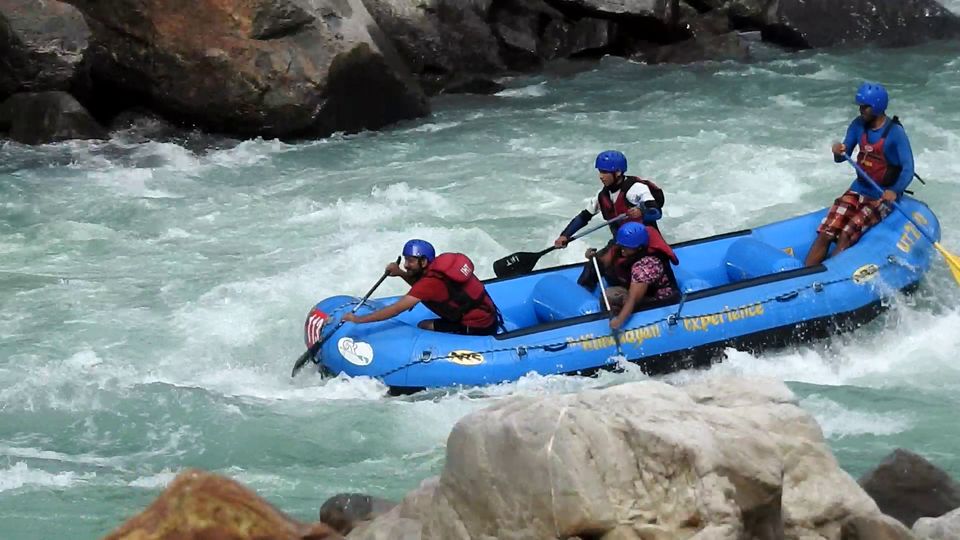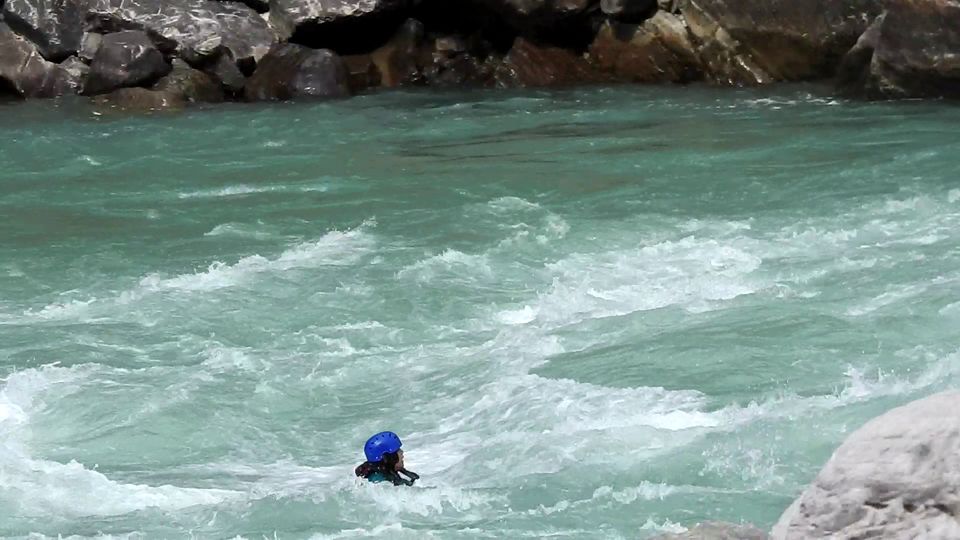 After another hour or so, as our rafting expedition was coming to an end, I kept thinking of myself about how mighty is the nature and it's forces and how naive are we, the humans to take it for granted so easily. Probably Mother Nature is too kind to take an offense to the humans refuting and discarding its strength and ignores it like a mother ignores silly mistakes of her toddler. I might have been a similar toddler committing silly mistakes every now and then but that day showed me how tiny and powerless existence I had in the vast lap of the great nature.
Promises to be a better behaved toddler, dear Mother Nature!