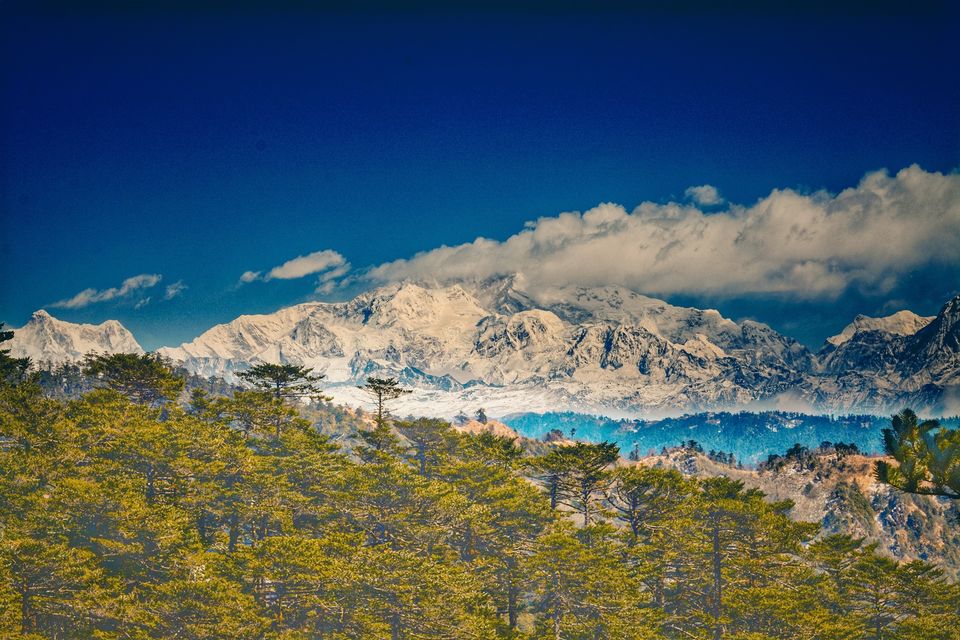 The Sleeping Buddha - The group of mountains form the Kanchenjunga family of mountains. It starts from the peak of Kumbhakarna and then is followed by Kanchendzonga and Simvo on the backmost line.. Below Kanchendzonga, there are several peaks and the named ones from the left are Koktang, Rathong, Frey, South Kabru, North Kabru, Kabru Forked, Goecha and then the ridgeline of Pandim just ahead of simvo. All these peaks when seen from Sandakphu, Phalut and some other parts of Sikkim makes it appear like a huge man sleeping with spaced legs. This formation is so natural and ancestors associated it with Lord Buddha Sleeping over the clouds. Hence it is called the Sleeping Buddha.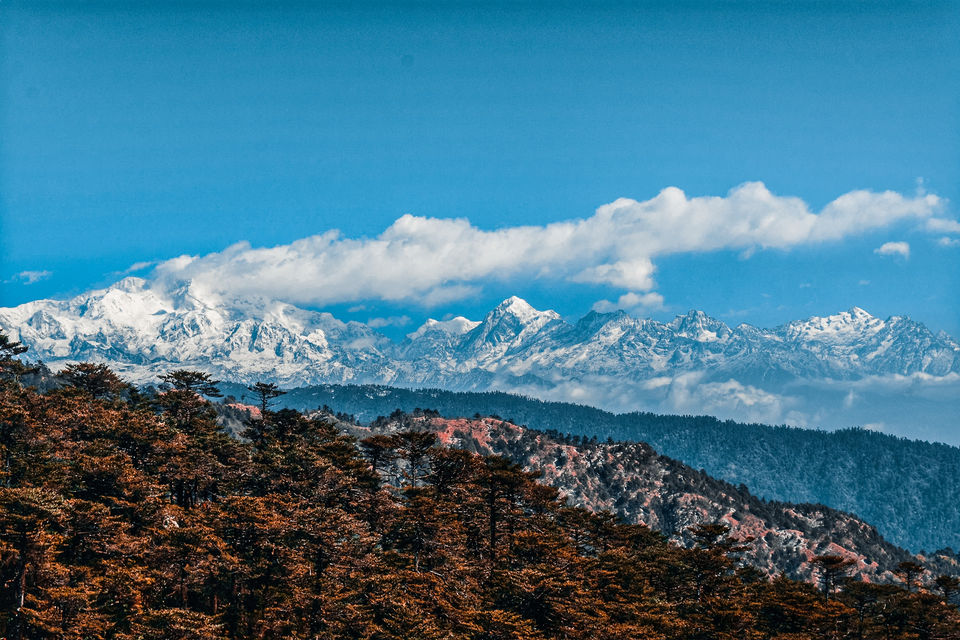 We Start Our Trek From Dhotrey.
Day 1 : Dhotrey to Tumling Via Tonglu.
Day 2 : Tumling to Kalapokhari Via Gairibas
Day 3 : Kalapokhari to Sandakphu.
Day 4 : Sandakphu to Kalapokhari.
Day 5 : Kalapokhari to Maneybhanjan Via Meghma/Chitrey By LandRovar.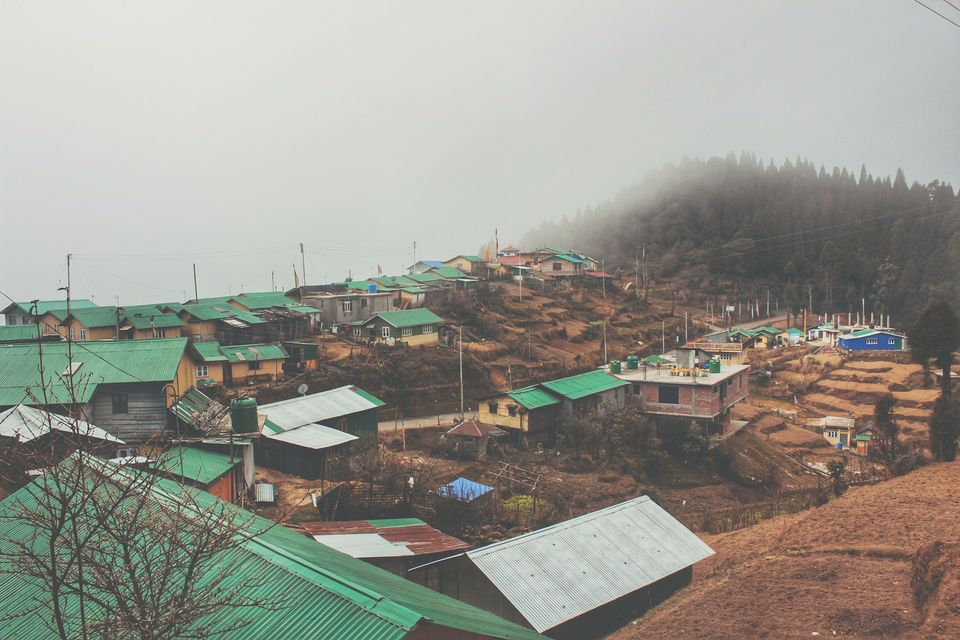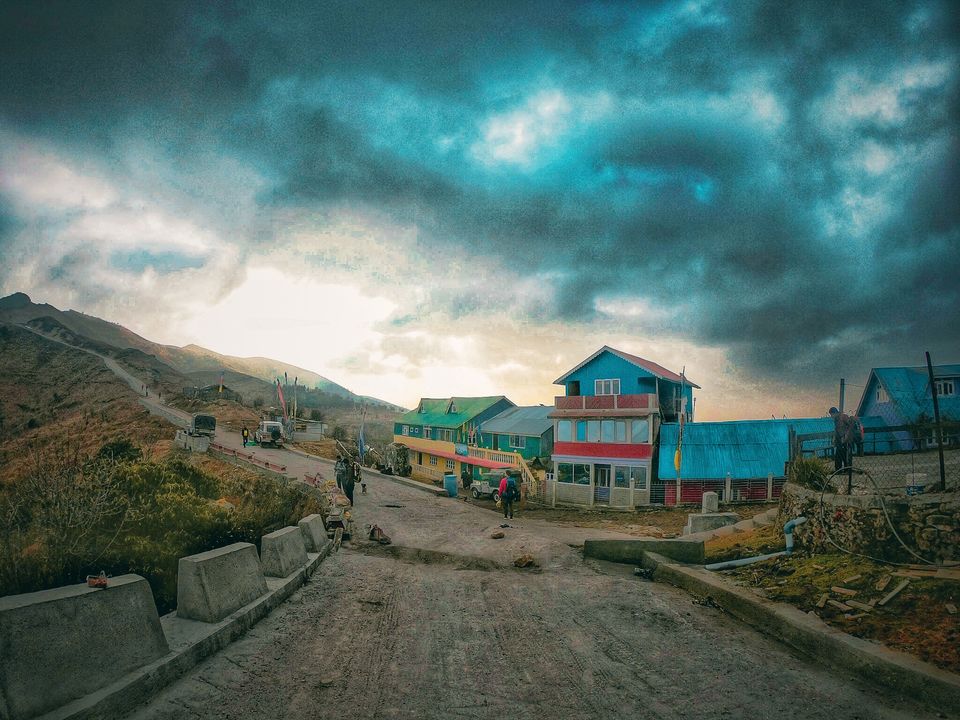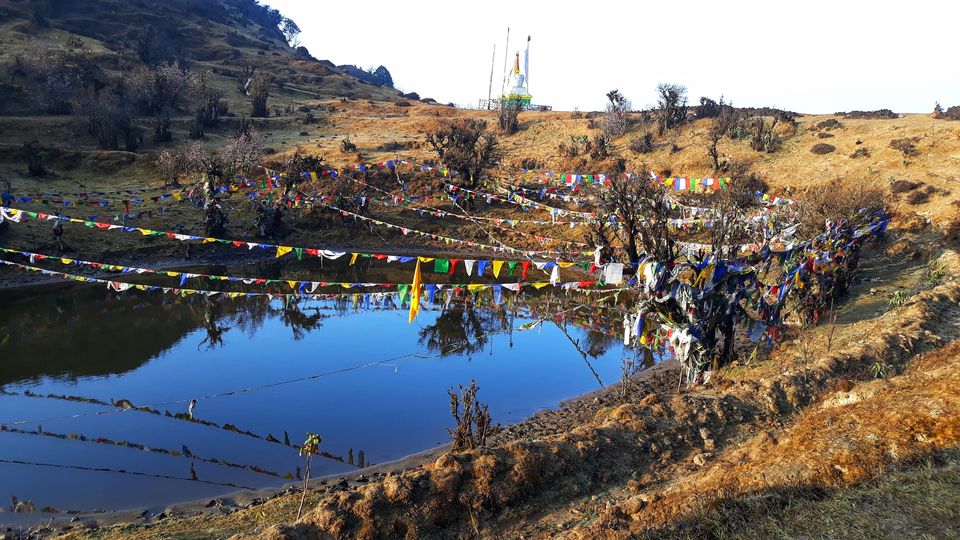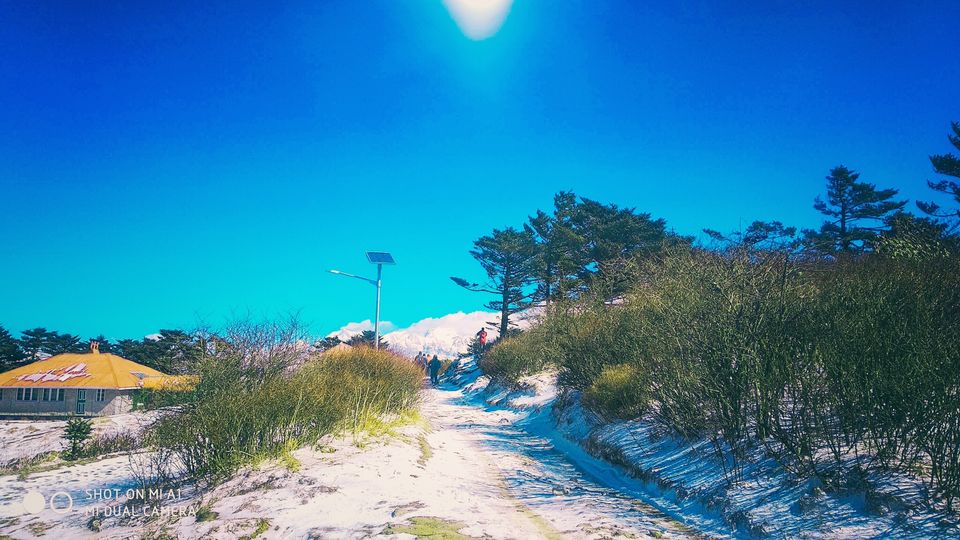 Itinerary:-
Train From Kolkata to New Jalpaiguri (NJP). Reach NJP. Take a car or shared taxi for NJP to Dhotrey. It takes about 5 hours to reach Dhotrey. Night stay at Dhotrey. Start early from Dhotrey for Tumling (Distance: 5kms, Altitude: 9,600ft) or Tonglu (Distance: 6kms, Altitude: 10,130ft). Night Stay at Tumling or Tonglu.Trek from Tumling/Tonglu to Kalipokhri (Distance: 13kms, Altitude: 10,400ft). The trail passes through the villages of Jaubari (Distance: 6kms from Tumling, Altitude: 9,186ft), Gairibas (Distacne: 1km from Jhaubari, Altitude: 8,600ft), Kaiyakatta ( Distance: 2km from Gairibas) and finally on to Kalipokhri. Night stay at Kalipokhri. Trek from Kalipokhri to Sandakphu (Distance: 6kms, Altitude: 11,929ft) via Bikeybhanjan (Distance: 2kms from Kalipokhri). Night stay at Sandakphu.
Alternate Route/ Extended Trek:
NJP/Siliguri to Maneybhanjan by car, stay overnight at Maneybhanjan. Maneybhanjan - Tumling/Tonglu Trek, stay overnight at Tumling/Tonglu. Tumling/Tonglu - Kalipokhri Trek, stay overnight at Kalipokhri. Kalipokhri - Sandakphu Trek, stay overnight at Sandakphu. Sandakphu - Phalut Trek, stay overnight at Phalut. Phalut - Gorkhey Trek, stay overnight at Gorkhey. Gorkhey - Srikhola Trek, stay overnight at Srikhoila. Srikhola - Rimbik Trek, then to NJP via Manebhanjan by jeep/car.
Places to Stay : There are numerous places to stay. But most of them are trekker's hut or homestays and private lodges.
How to Reach:
By Air: The nearest airport is Bagdogra Airport in Siliguri. Taxis/Jeeps/Cars are available from here.
By Railways: The nearest rail head is New Jalpaiguri (NJP). From NJP numerous taxis (shared as well as reserved) are available. It takes about 5 hours to reach Dhotrey from NJP Station.
By Road: The trek begins from Maneybhanjan/Dhotrey both of which can be reached from Siliguri via Jeeps/Cars.
Best Seasons: The best time to visit is during the Spring from March to May. This is the blooming season of the famed Rhododendrons. But occasionally one may find cloudy skies. Autumn, from late September through to November is accompanied by clear skies and lush mountain slopes. Winter is bitterly cold here, with heavy snowfall, but winter treks offer an unique experience. Singalila National Park is closed during monsoon.
Guide is mandatory. Porters are also available.
Mobile Phone: Vodafone and BSNL are the only mobile networks that work in patches along the way (but are inconsistent).
Clothing & Accessories: Sandakphu can be very cold even in summer. So carry adequate woolens & jackets. In winter take heavy woolens, gloves, caps, and of course wear woolen inners. Additionally, take a rain coat , use good trekking shoes, carry extra pair of socks, a wind-cheater, gloves in winter, cap etc.
Electricity or power for most part of the trek route.
SOME PHOTOS OF THIS SANDAKPHU TREK JOURNEY.
TRAVELER SOUVANIK - Lawer By Proffesion - Traveller by Passion - a Mountain Lover - A Regular Guy With Irregular Dreams.
FACEBOOK : Souvanik Goon
INSTAGRAM : https://www.instagram.com/irregular_dreamer_souvanik/
Frequent Searches Leading To This Page:-
Eastern Himalaya Range of Nepal, eastern himalayas flora and fauna, endangered fauna of himalaya distribution habit habitat, eastern himalayas hills list