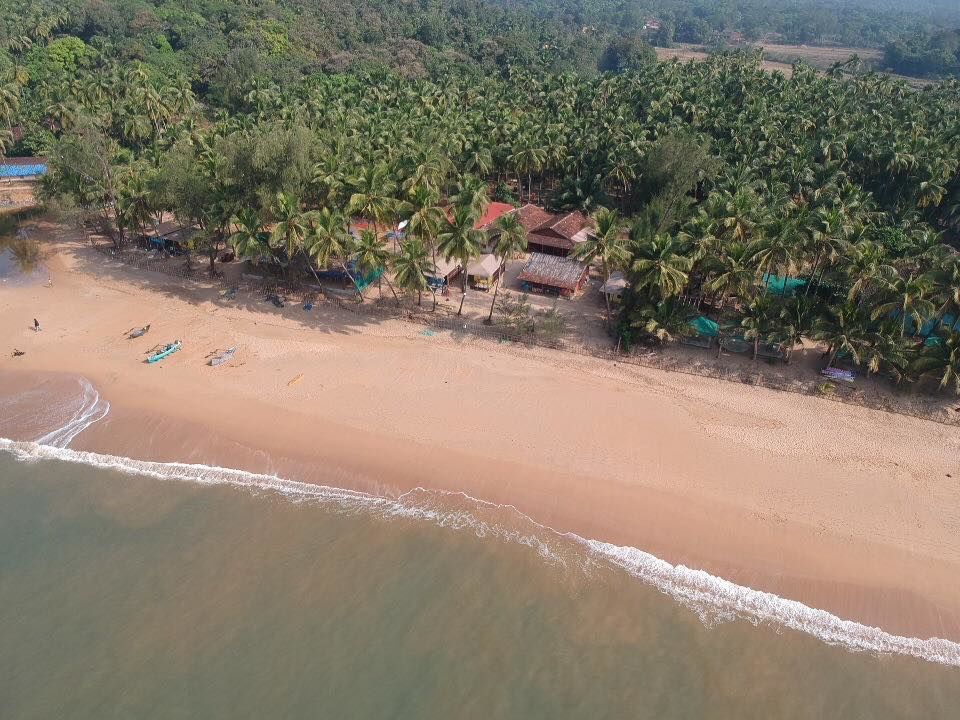 Did you know that you had to have your passport stamped and obtain a Visa to enter Goa prior to 1961? Let me fill you in on that story and show you how those places look today
Got your Goan Visa?
Until the late 50's the only way to enter Portugese controlled Goa was to board a train to Belgaum (From Bangalore or Bombay). The board a bus to Karwar to stop over the night there in the 2 hotels that were present then. The next morning after breakfast in Karwar, one would leave towards the checkpost at Loliem-Polem on the Goa border across Majali in Karnataka. This is the place a European would look at your documentation to enter Goa
An article in 'The Scroll' quotes and describes that the Visa/Passport process in Goa started after 1953.
"From October 1953, all Portuguese European officials were required to possess permits or visas to enter Indian territory; and in February 1954, this rule was extended to Portuguese officials of Indian origin. On July 31, 1954, Portugal announced that all Indian citizens entering its territories would have to possess a passport or an equivalent document, stamped with a visa from the Portuguese consular authority. India promptly made it mandatory for Portuguese citizens from the colonies who were entering the country to have permits from the Indian Consulate General in Panjim. Those proposing to enter India on Portuguese passports needed Indian visas, and had to be registered at the nearest Foreigners Registration Office before getting residential permits"
Goa had a couple of other checkposts too, but those checkposts at Pernem and Caranzol-Collem stretches were opened much later. The checkpost that has been written about has been the one in Loliem-Polem
I had a chance to visit these villages of Loliem and Polem, in the extreme South of Goa and I found some interesting notes about the places.
Loha-Halli?
1) Loliem was a village of mettalurgical artisans who made idols for temples, in the Banavasi kingdom of the Kadamba dynasty. Loliem is a Portugese shortened word of an expanded 'Loha-Halli' (Village of Mettallurgical artisans). Loliem is a village that lies on the fringes of the Cotigao wildlife reserve with a single long curvy road connecting the town to the new civilisation in the NH66 Highway connecting Karwar and Chaudi.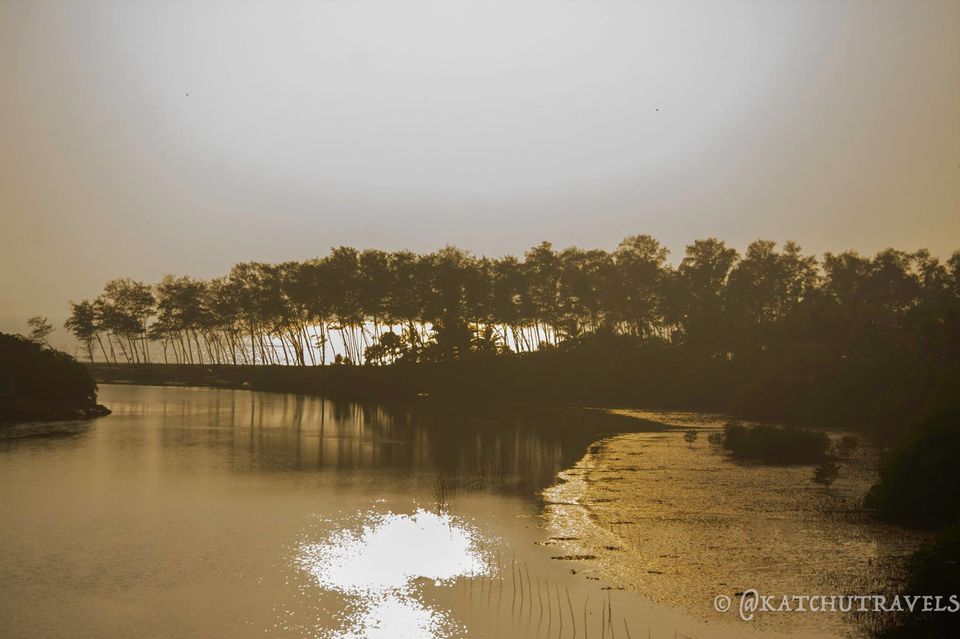 2) Loliem was in the news in 2016 for rejecting a proposal to build a 300 acre IIT in their midst. The town recently had a railway station inaugurated on the Karwar-Canacona line. Only passenger trains stop here, and the other Bombay/Kerala bound trains whiz past here. Once you cross Loliem, you reach a point over the Galjibag River where you can see your first visions of Goa from the train if you are on one of those Bombay/Goa bound trains from Kerala/Mangalore. You see a bunch of trees guarding the sea and it feels electric to sight a beach from the moving train. I had shot this and written about this trip earlier in Part 3 and Part 4 of my write up
If you want to see what a drive to the Loliem station looks like, you should watch this video below
Since 2019, there has a bridge that has started to show up right between the railtrack view and the beach. This highway was a 8 km stretch that connects the hilly South Goa forest checkpost to the Canacona/Chaudi (which is the village from where you take transport to Agonda/Palolem/Cola/Cabo De Rama)
A good place to stay around Loliem would be by the side of the new Manohar Parrikar highway which was built in 2019 at a cost of 300 Crores. I stayed at Holiday Village in Galjibaga, near the river side. The beach was about 50 metres from the house. I paid about 1900 INR for 2 nights at that homestay. There are a couple of other cottages that you can find on Booking.com and Agoda.com. Galgibaga is a great place for a quiet village stay by the beach. To know more about the place, you can watch the below video
3) Polem
Polem is a village on the coastal side of Goa, welcoming the first beach of Goa on the southern side. It is a quiet village where a rickety drive through the woods takes you past agricultural farms, right to the sea, protected by hills on its sides.
A good place to stay at Polem by the beachside would be Kamaxi Beach Resort. I stayed there in 2019, during a Solar eclipse on Christmas day. There are only a couple of resorts there, so you do not have too much choice in terms of food, but given the village's isolation, you are spared the noise and chaos you would find at Palolem. The beach can be a little like your own private island getaway.
Polem Beach's current is strong, given its surrounded by the hills that form around the beach. It makes it a great place to watch the sunset and sunrise from, giving a perched view of the place. You can know more about the landscape below in this video.
Hope you enjoyed a learnt a bit about towns on the southern most end of Goa. To come to think of it, Goa was behaving like a separate country away from India back in the days. The only thing that has changed is that Goa is now part of India, but has a very special part in our hearts as a place. As Lonely Planet beautifully put it in an article, Indians go to Goa to escape India :-) .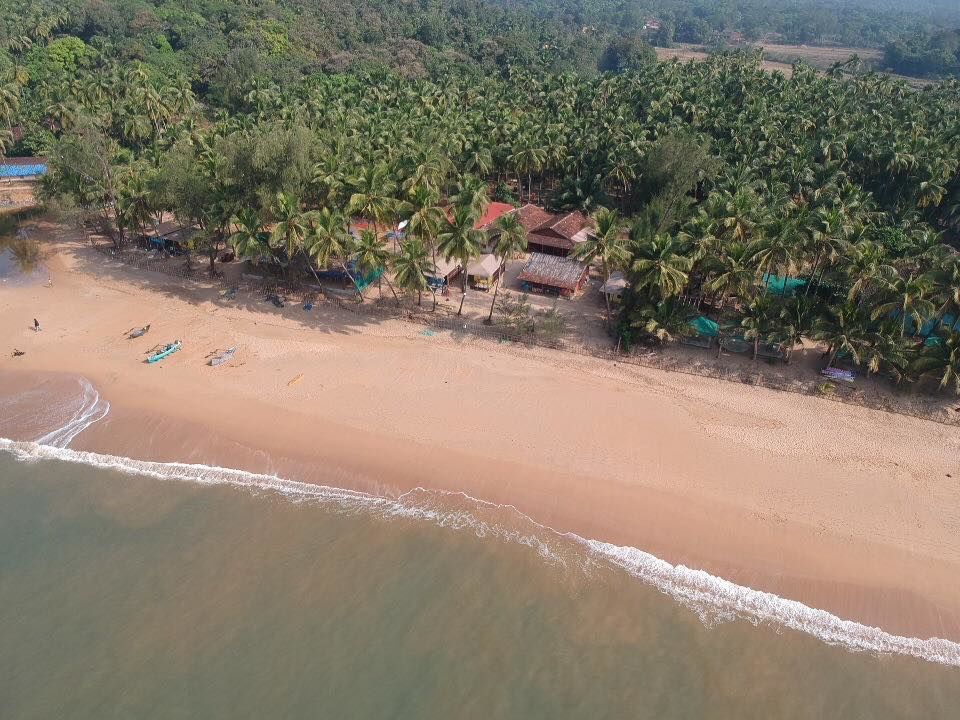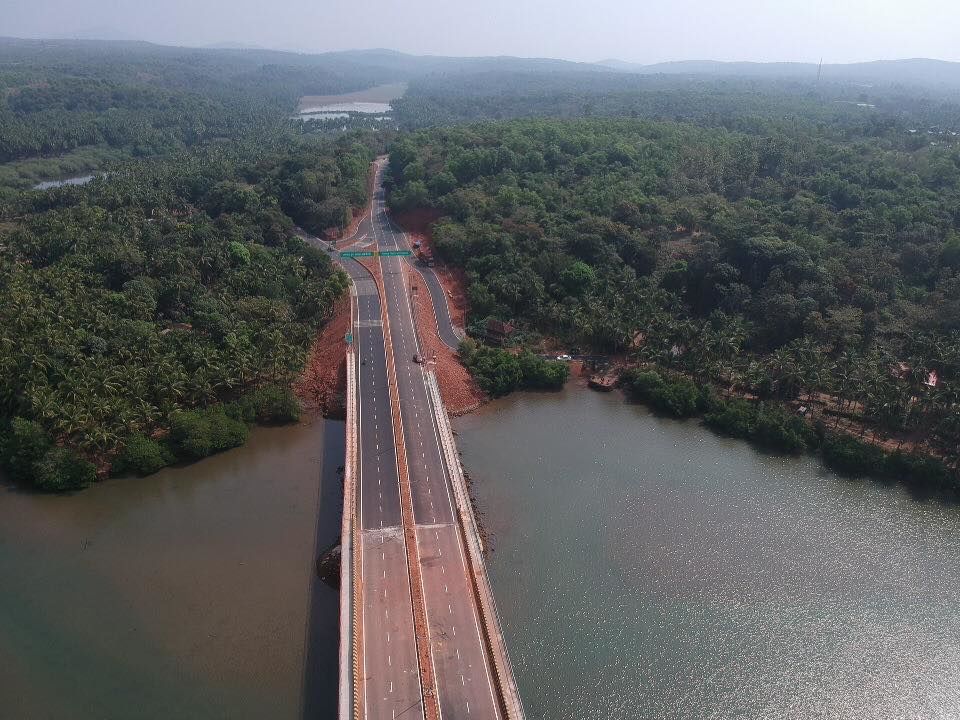 What is your reason to go to Goa? Comment and let me know!