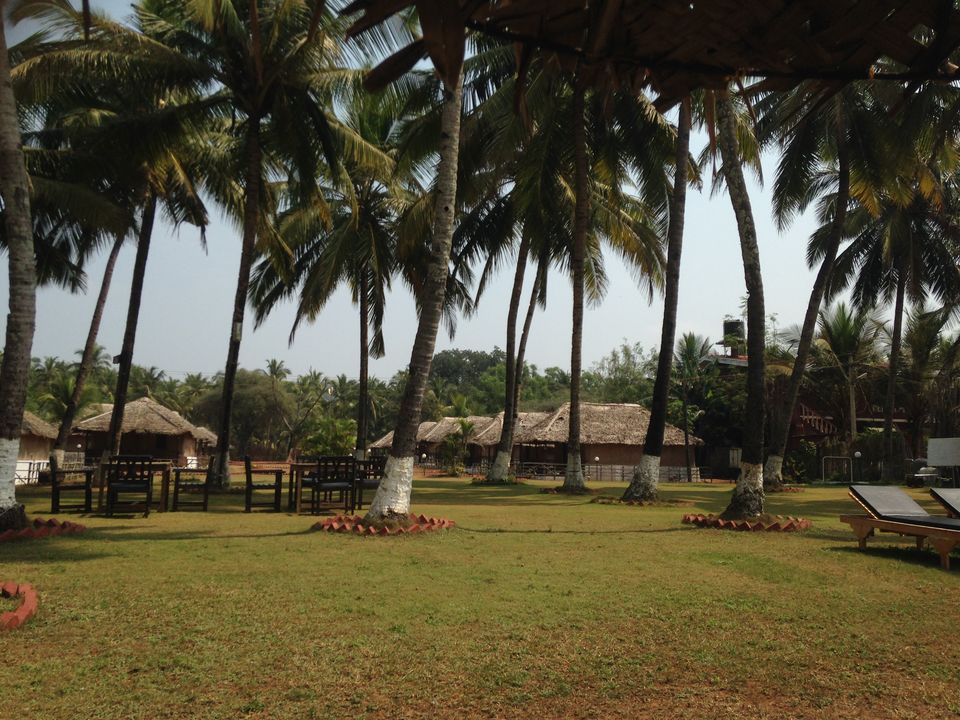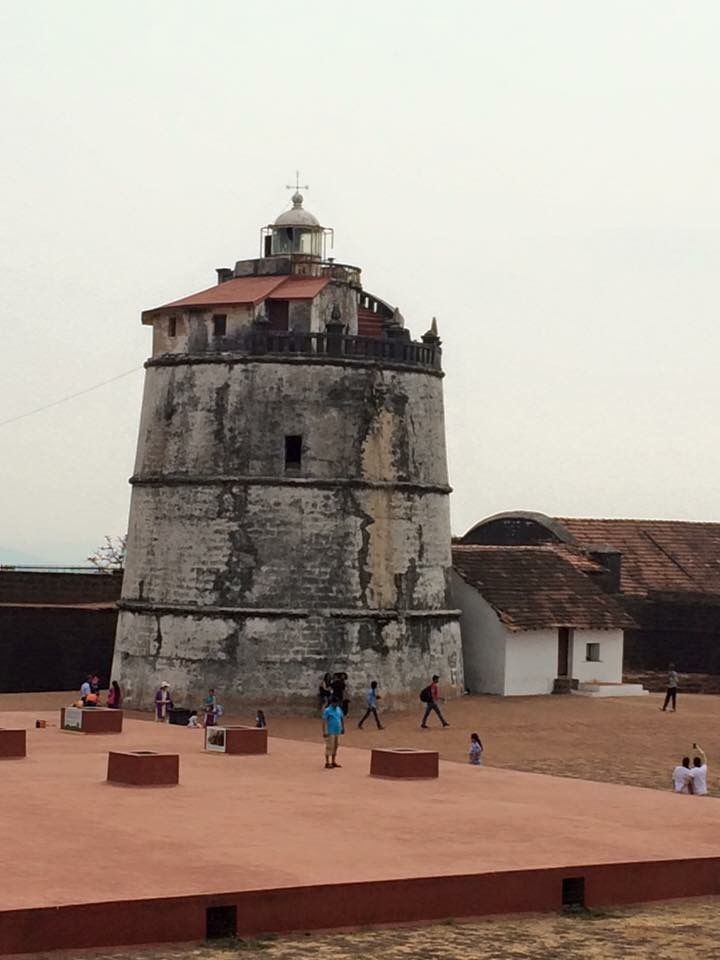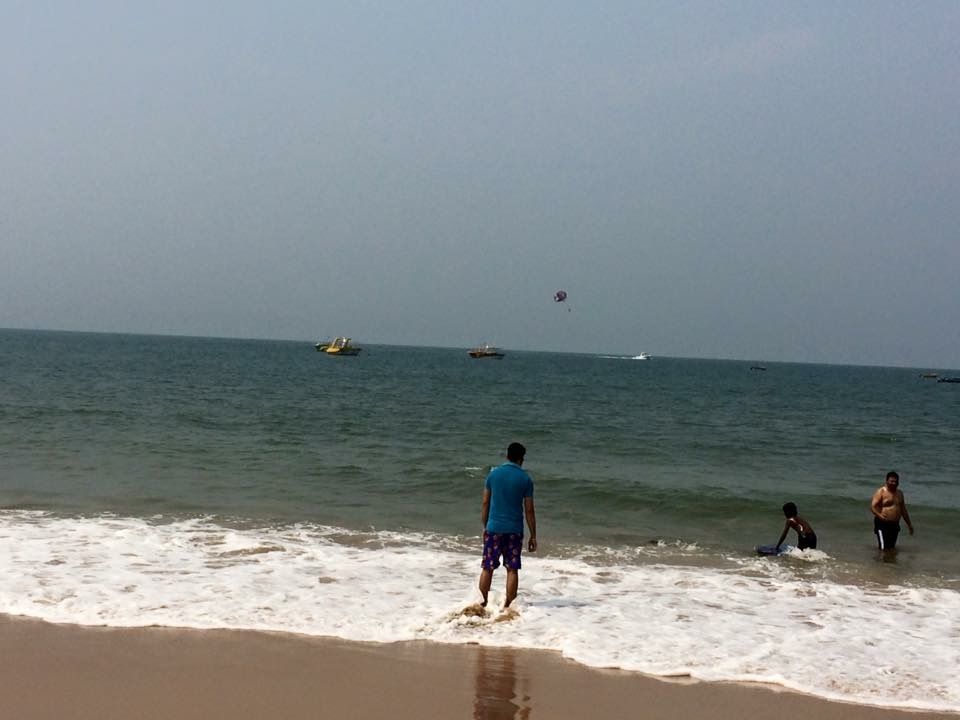 I wanted to make this birthday for my better half  a special one and was pondering upon various ideas how!!
But it was not late when I had this wonderful idea of planning a trip and that too GOA- our much awaited trip- Its Better be late than be never.
The Planning
One month to go, we booked our tickets and browsed through various  hotels. It took a lot of time as for Goa you have to book hotels according to the geography you want to stay- so we had to do a proper research. It actually took a few days till we settled upon the final choice for us.
Goa:
Goa- the destination for fun, adventure and off course Love♥️
We reached our hotel -Bogmallo Beach Resort- peaceful place near the beach, a place where you can spend quality time at the beach side.It was March and temperature was quite high during daytime when the sun is directly hitting the beaches. We got to know from locals that, this time is quite better as from Mid-March -July the temperature goes quite high,  basically September-March is the best time to visit the beach.
Our resort was neither in North nor in South.North Goa is where you will find the most popular beaches- Anjuna, Candolim,Baga,Calangute,Vagator and many more whereas in South Goa-Palolem beach, Colava, Majorda etc which are less popular.
So we planned our two days trip for North and South Goa to cover the maximum shorelines.
If you are a party animal , you like to party hard at clubs,you should book a hotel in North Goa as it will be convenient for you to visit the best pubs and clubs with maximum number of choices.
If you want to have a peaceful time -reading books, listening to music, relaxing at the beach – south goa is best for you or anywhere near south, like we were staying at the Bogmallo. For our "Beach RIde" we booked a scooty for ourselves for our ulitmate scootyyyy ride through Goa. It took around one hour for us to reach from Bogmallo to Baga beach.Journey was too good as we had started at around 8 in the morning; the weather was good too-plus point.
Baga Beach is one of the most happening beaches; I assumed this by seeing the crowd there, which I did not see at most of the beaches. There is lot of sports adventure to do; they will quote you high price but its just about much you can negotiate. All the activities are really enthralling- banana ride, Jet ski, para-sailing etc.
Later we also visited few other beaches. I personally liked Anjuana beach- its very peaceful - you can sit, relax and enjoy the hitting waves and the unending horizon.
There are the famous forts - Aguada Fort with the Lighthouse and The Chapora Fort- "Dil Chahta Hai" .One of most classic view you can have from this fort -all around you will find blue sea - the serene brutality of the ocean.
We prefer not doing shopping when we go on any trip because I feel Delhi is better shopping destination than these tourist places and yes the same was there- it's costly and they were same stuff at higher price, so it is no use. We had our lunch at one of the shacks -the famous Goan Curry and Rice (you must try for sure), lip smacking fish starters - I actually don't remember the names but I remember the taste - Everything on the Plate was Palatable :-D
Next Day it was South Goa  -As we drove through the roads with swaying palm trees on both sides I was really having this feeling of settling down there!! It has so much greenery, peace and a place where you can feel the sky and let you soul fly! We were love struck by the mesmerizing peace.The beaches in South Goa are not much crowded. You will find sports activities there as well and places to eat were cheaper there.
Next few days we decided to relax at our resort and enjoy our stay. To be true we were actually besotted with our resort and its owners - good food, comfort and good people - all the must haves it had.Near the resort there were few good restaurants where you can enjoy your dinner.And when you are having dinner at one of the shacks you can enjoy the music of waves kissing the shoreline under the clear blue sky with twinkling stars.
This was one of the most relaxed trips I had at the beach side; every-time wondering where is the end for this ocean..
"Everything is breathtakingly beautiful in Goa."
A place depicting the love story of inseparable - the ocean and the shoreline - the love the desire and the wait of the ocean to come back again and kiss its shoreline - no matter what !
A birthday well spent...Goa,We will be back soon!!
"I am longing to be with you, and by the sea, where we can talk together freely and build our castles in the air"
- Bram Stoker