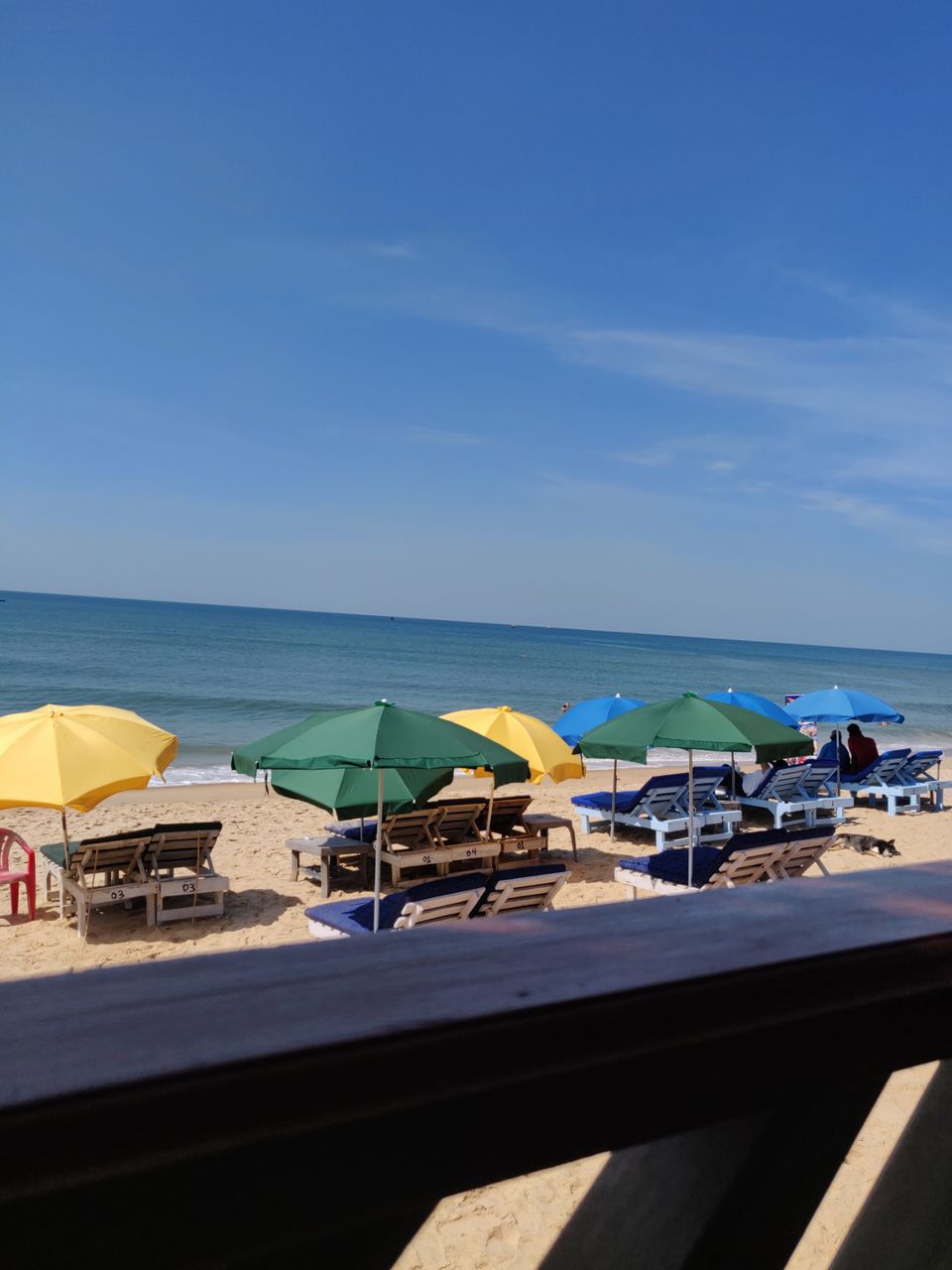 I will just put it out there - Baga Beach is not for me. It's crowded, it's loud and it's crazy. Once we left South Goa to come to Baga, we knew it would be nothing like what we experienced down below, nonetheless I thought I was ready for the new adventure.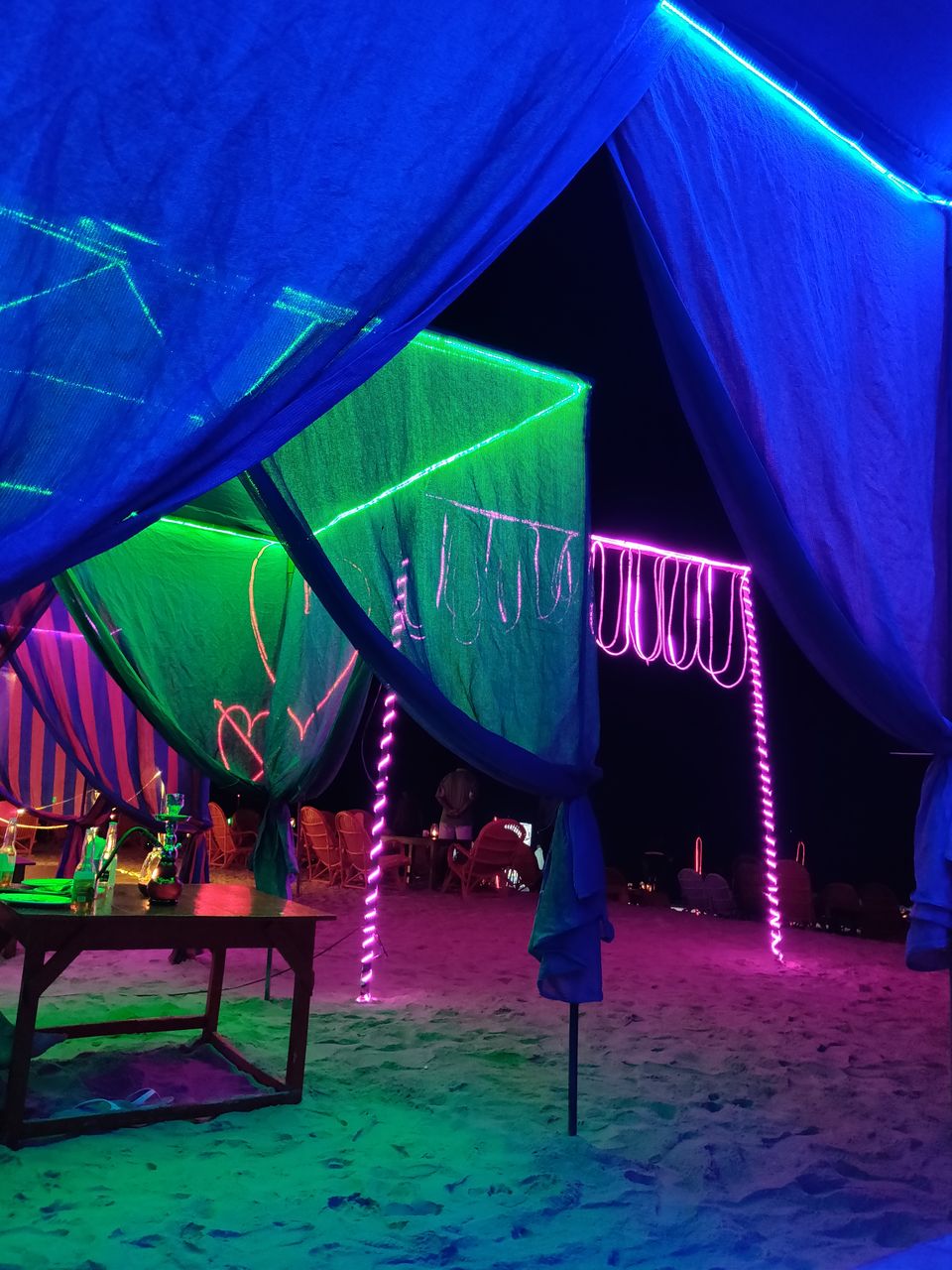 But I was wrong. The contrast was so much that I couldn't bear the shiny, loud, crowded Baga Beach after spending my nights in tranquility down South. We had to pick the very last shack of the beach to find solace from the deafening music blasting everywhere. After a not so great experience in Baga, I wanted to escape to a South Goa beach in the North.
As it was December, finding relief from the crowd in North Goa was tough but by the grace of god somebody told me about Sinquerim Beach - my sweet escape. Desperate to avoid the mass, we cancelled all our plans for the day and headed straight there. I fell in love with Sinquerim at the very first sight.
Sinquerim Beach is located close to Aguada Fort and boasts a beautiful, clean stretch of sand. As hoped for, the beach was scantily crowded and reminded me of the beaches down South. There was a Taj resort overlooking this beauty and I instantly felt jealous of the people who could afford this luxury. The main attraction here is the Sinquerim Fort or the Lower Aguada Fort.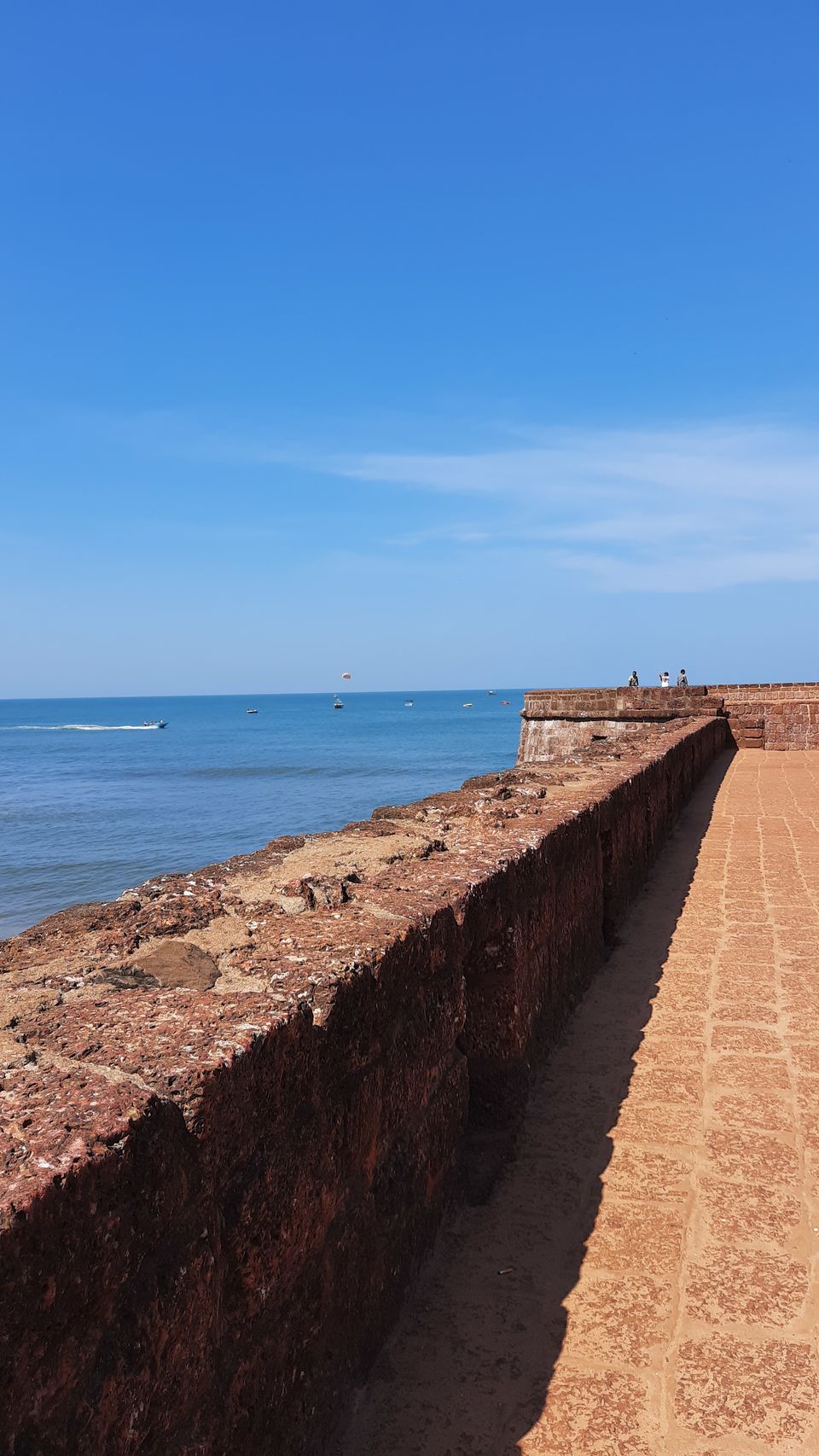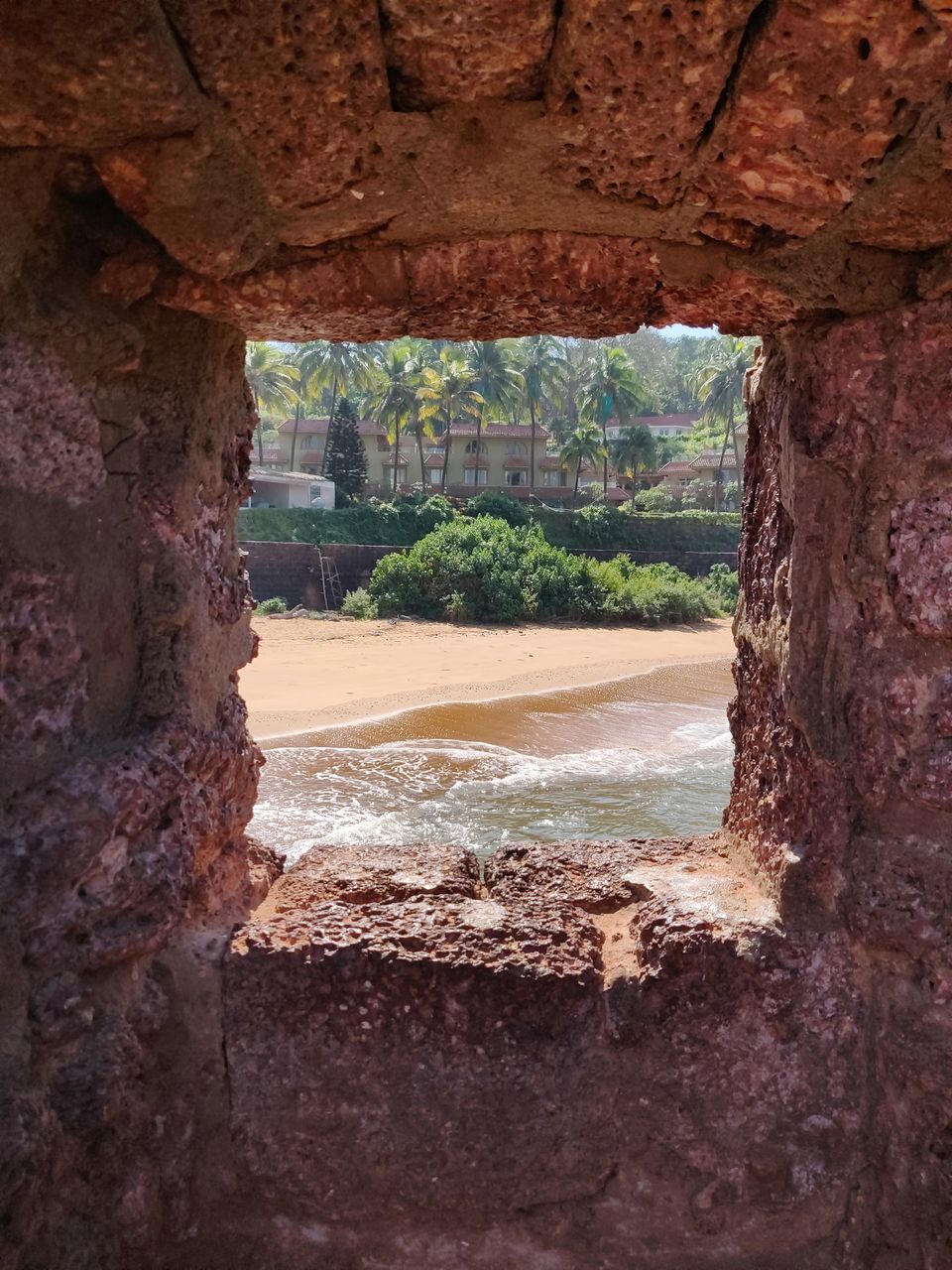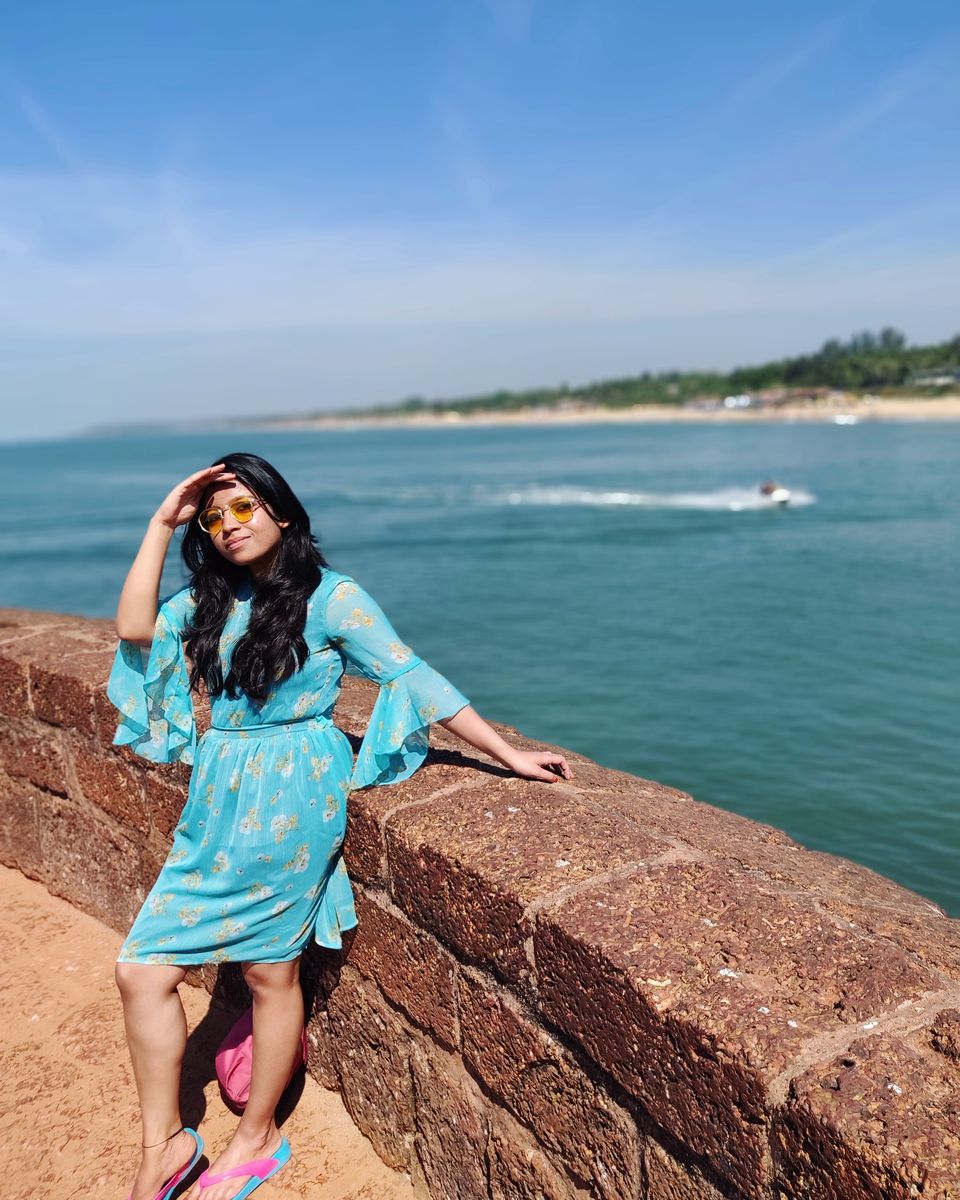 This fort is an extension of the Aguada Fort and divides the shoreline into two. This was constructed back in 1612 by Portuguese to guard against the Marathas and Dutch (so was I informed). Google also tells me that this was a reference centre for the ships that arrived from Europe and was primarily built for the safety of the ships. There also used to be a stream in the fort which was used to provide drinking water to the incoming vessels.
At present, the fort offers a beautiful view of the Arabian Sea and you will surely be mesmerised by the confluence of blue and yellow in front of you. At a distance one can see the famous Candolim beach and boats as tiny specks in the boundless stretch of sea.
On the beach there are a number of beach shacks, all of them offering a picturesque view, sun beds to relax after your little adventure in the sea and lip-smacking delicacies. We had about 2-3 hours to kill before we had to board our flight and decided to spend the rest of our time in Big Blue beach shack, soaking in every bit of Goa in front of us. On top of the idyllic setup, the very famous and delicious Goan Fish Curry was a bonus prize.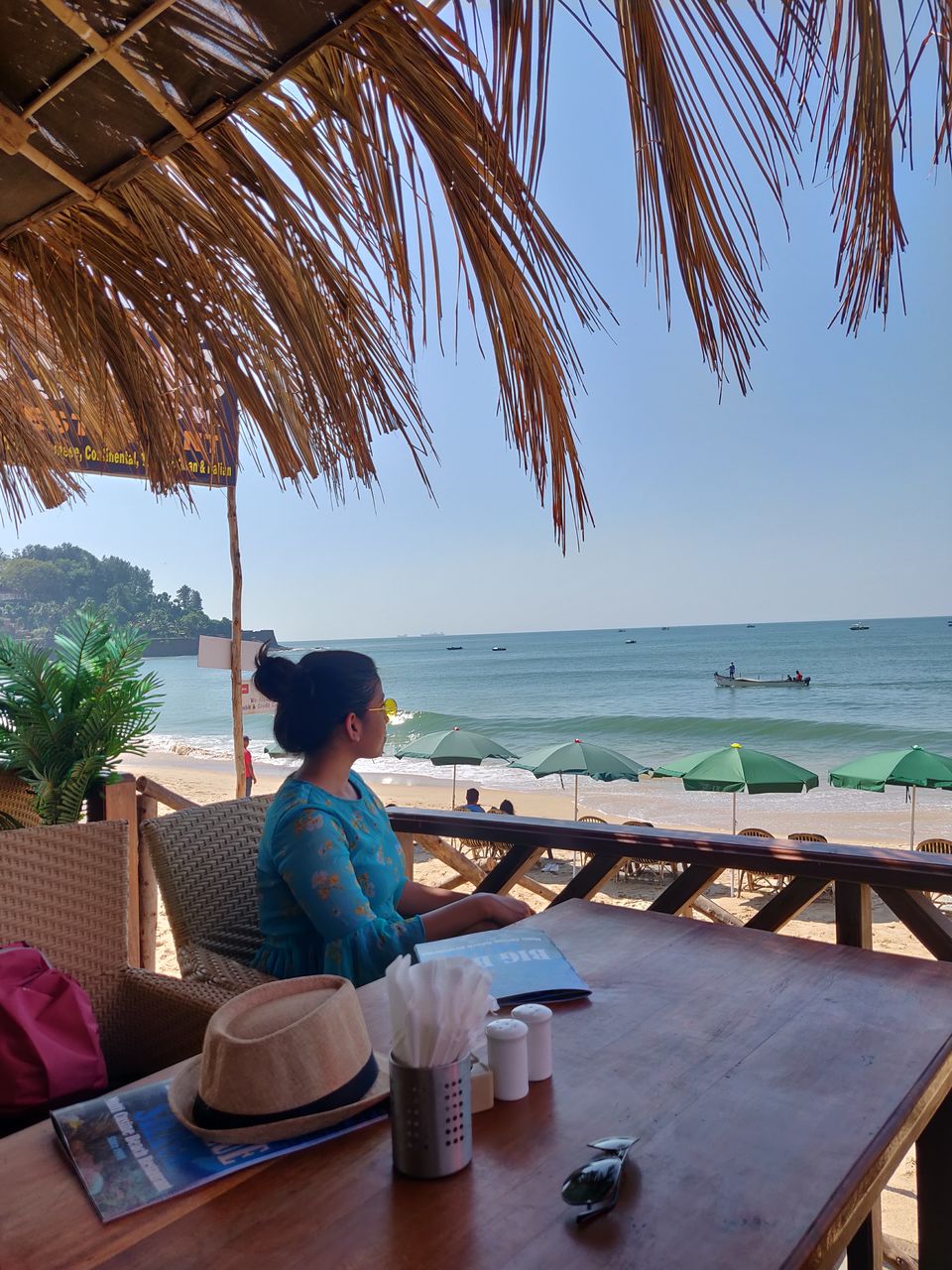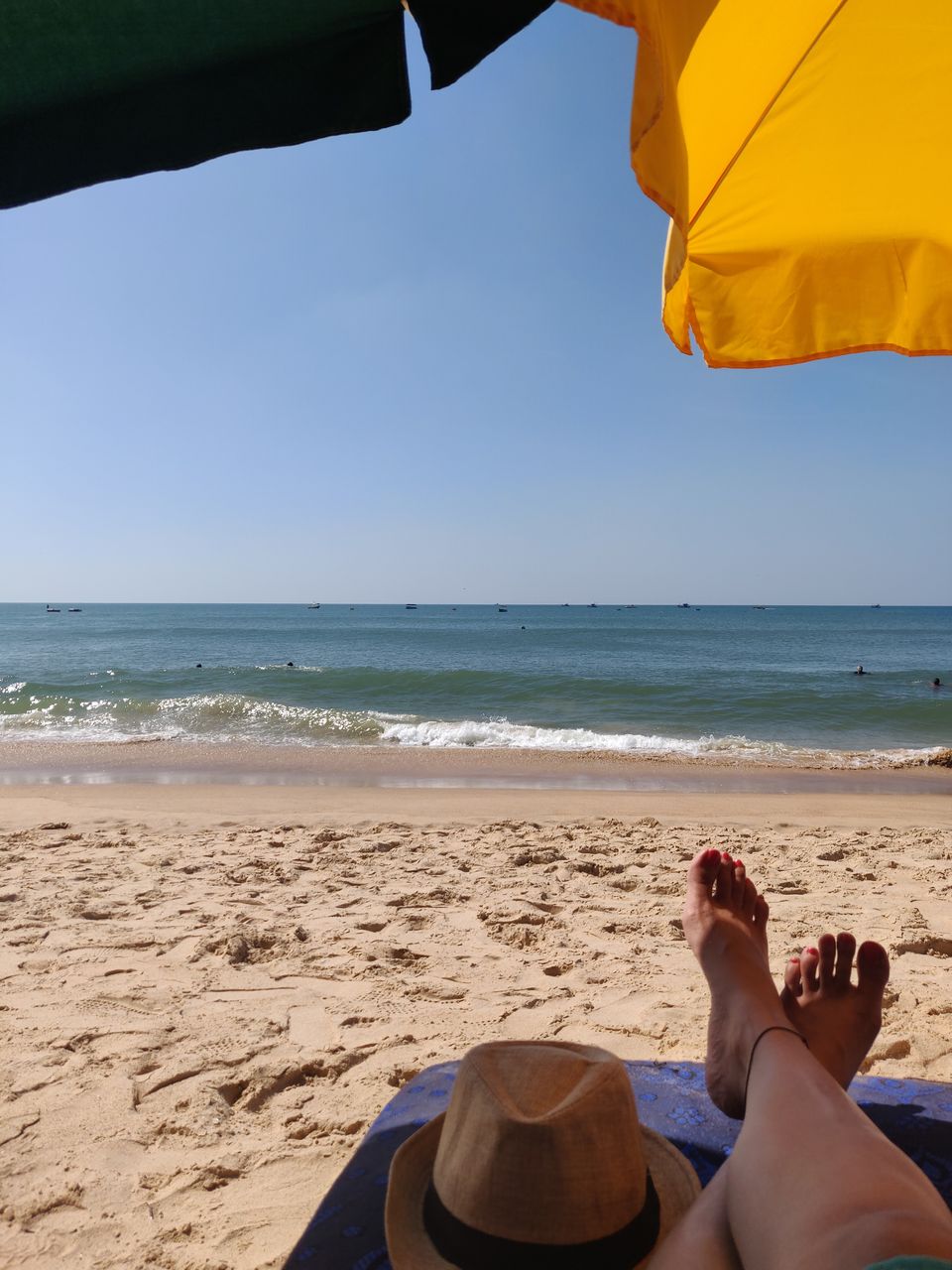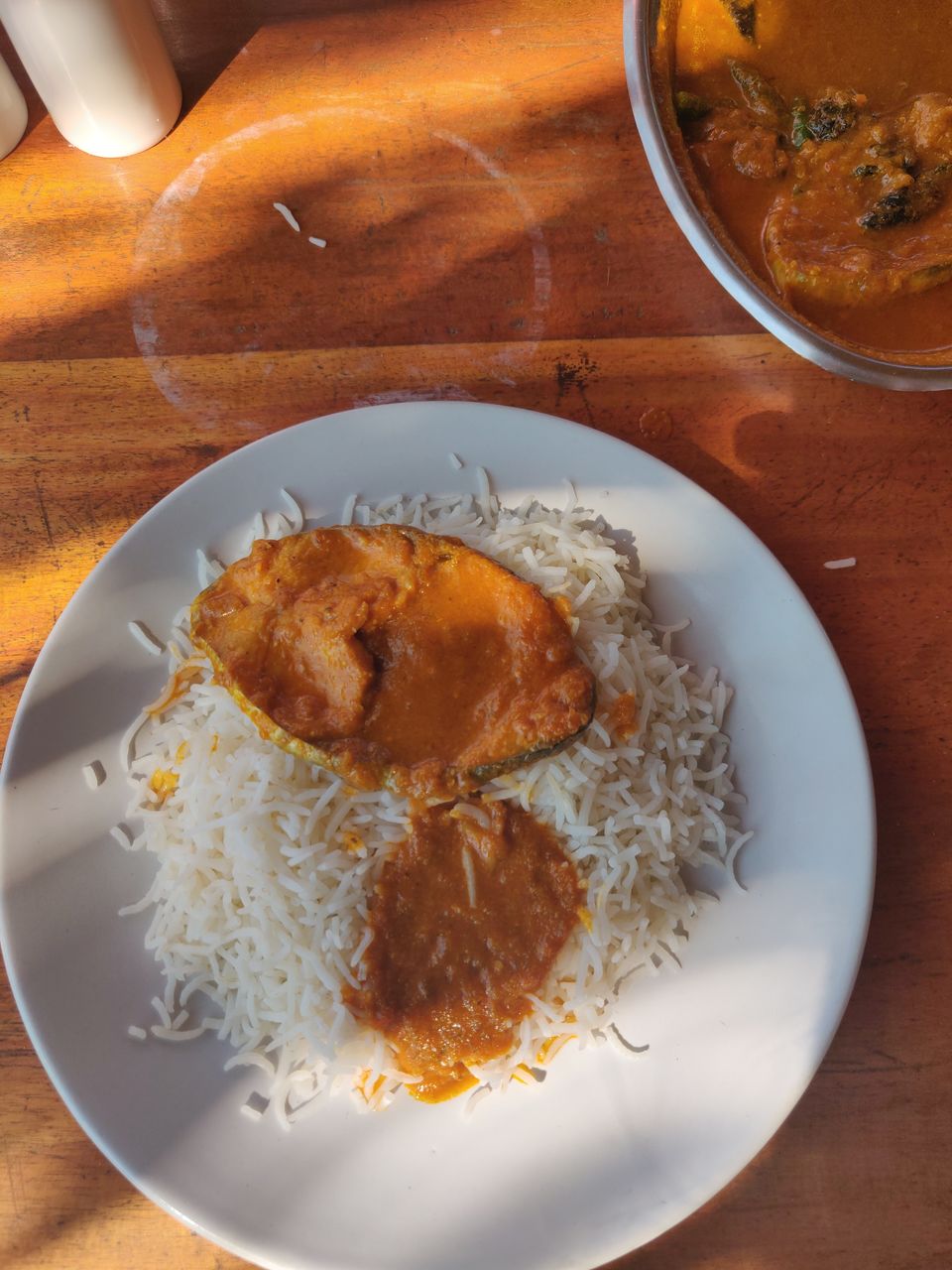 Apart from exploring the fort, taking a swim in the sea or resting in the shack, Sinquerim is also a great choice to get the adrenaline pumping by engaging in water sport activities like - jet skiing, banana ride and paragliding. One can also opt for dolphin spotting activity here. So it's fun and relaxing at the same time.
Some beaches have gorgeous sunsets to offer, some are ideal for the adventurous types. Rarely you will find a beach like Sinquerim that appeals to all kind of trippers without being overly swamped with people. So after some crazy fiesta, if you need to escape the crowd of North Goa, let Sinquerim come to your rescue.
#BestBeach2019