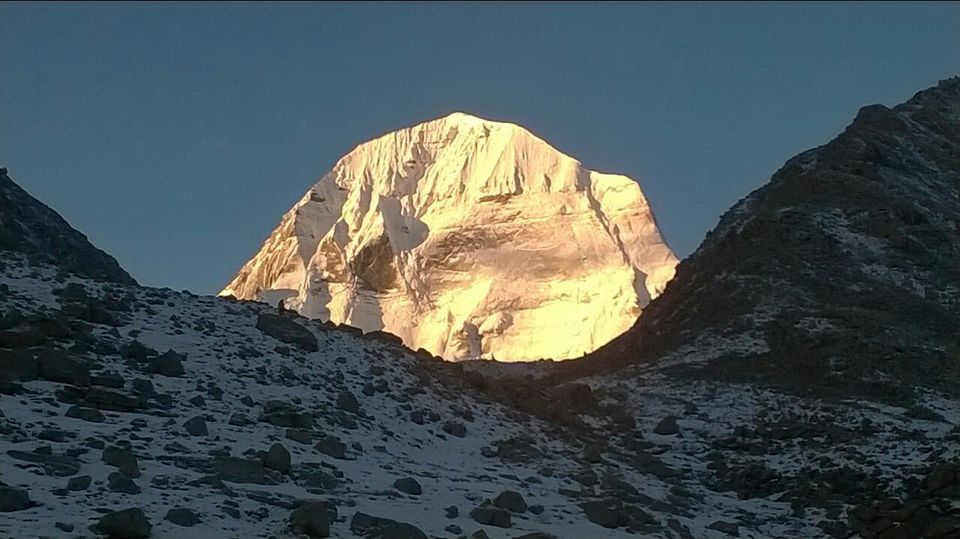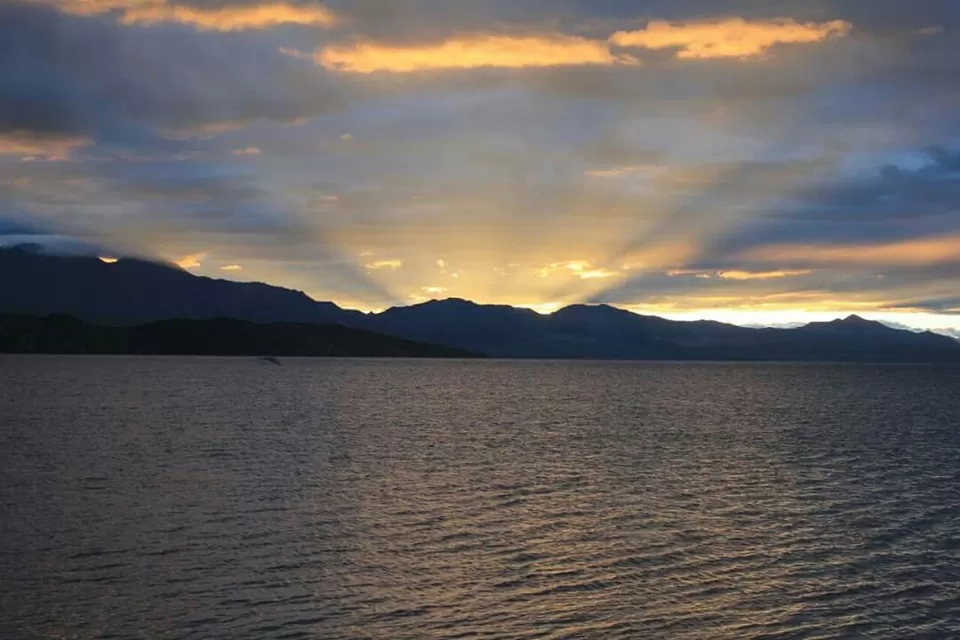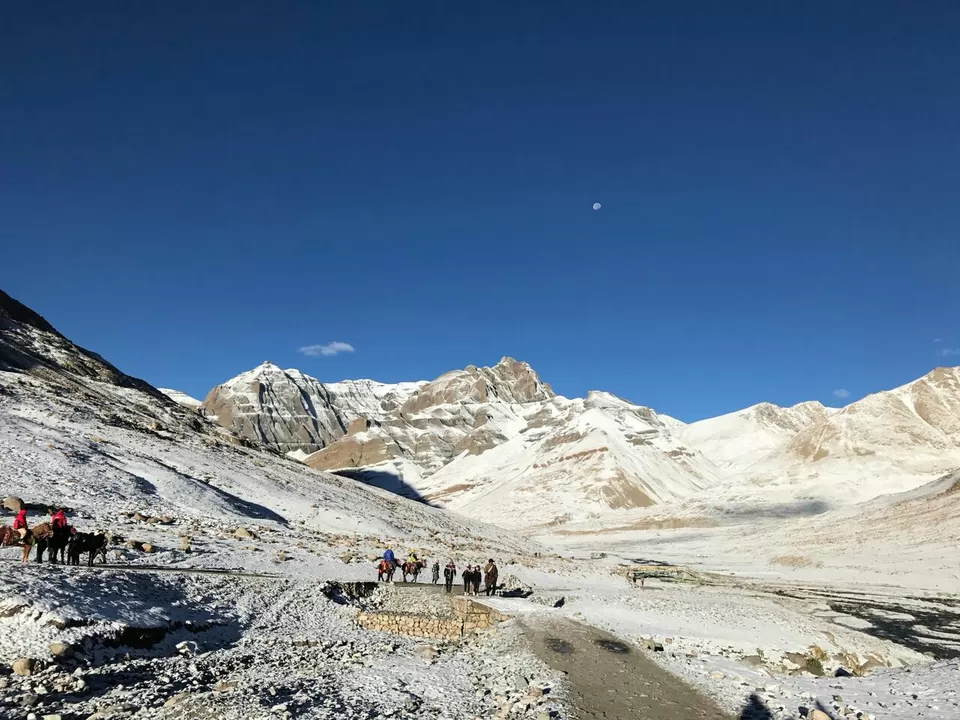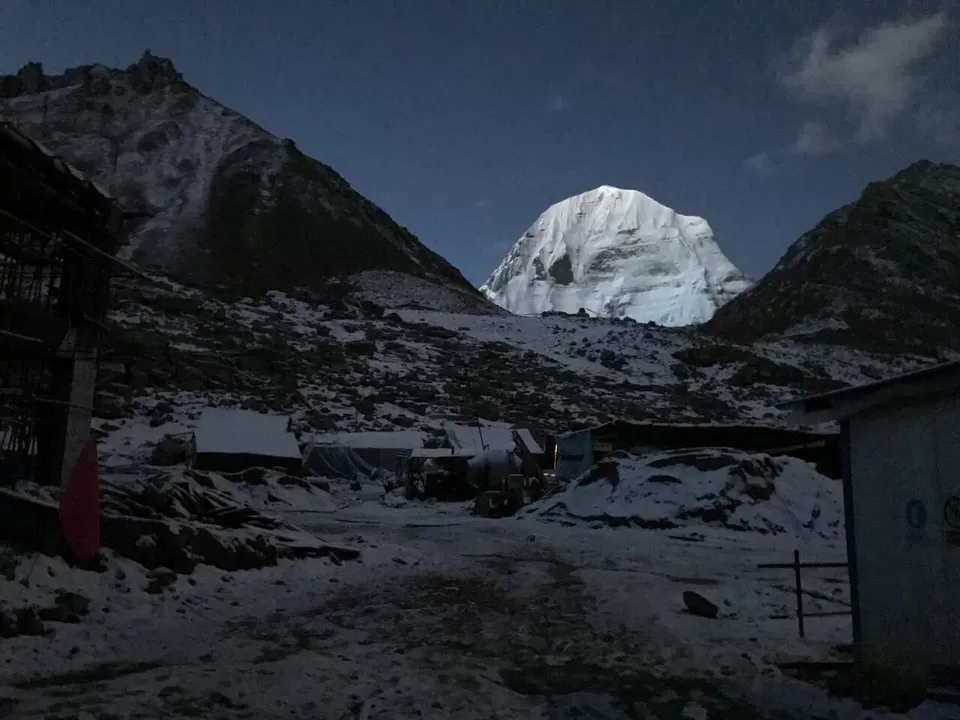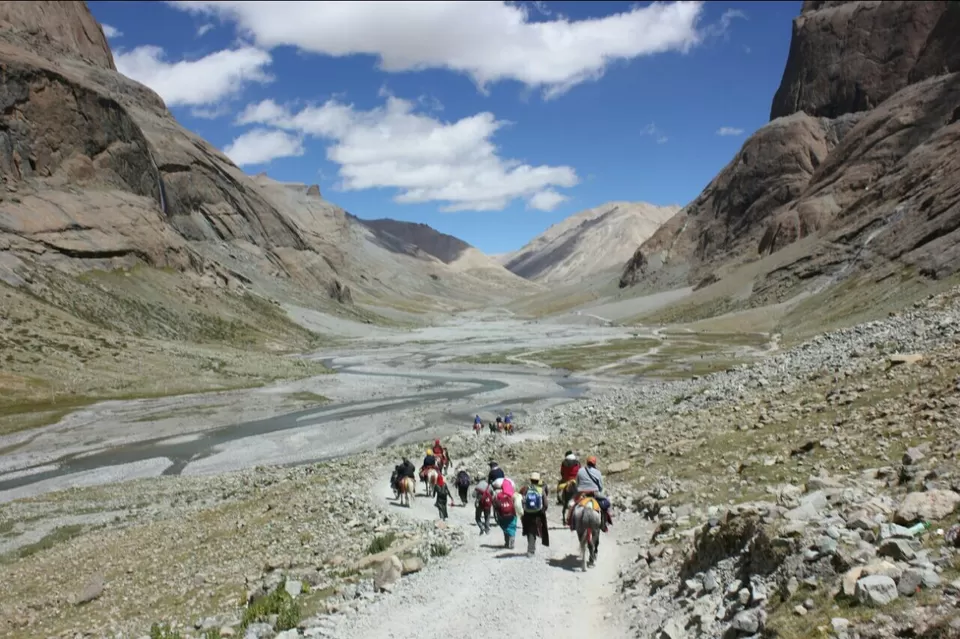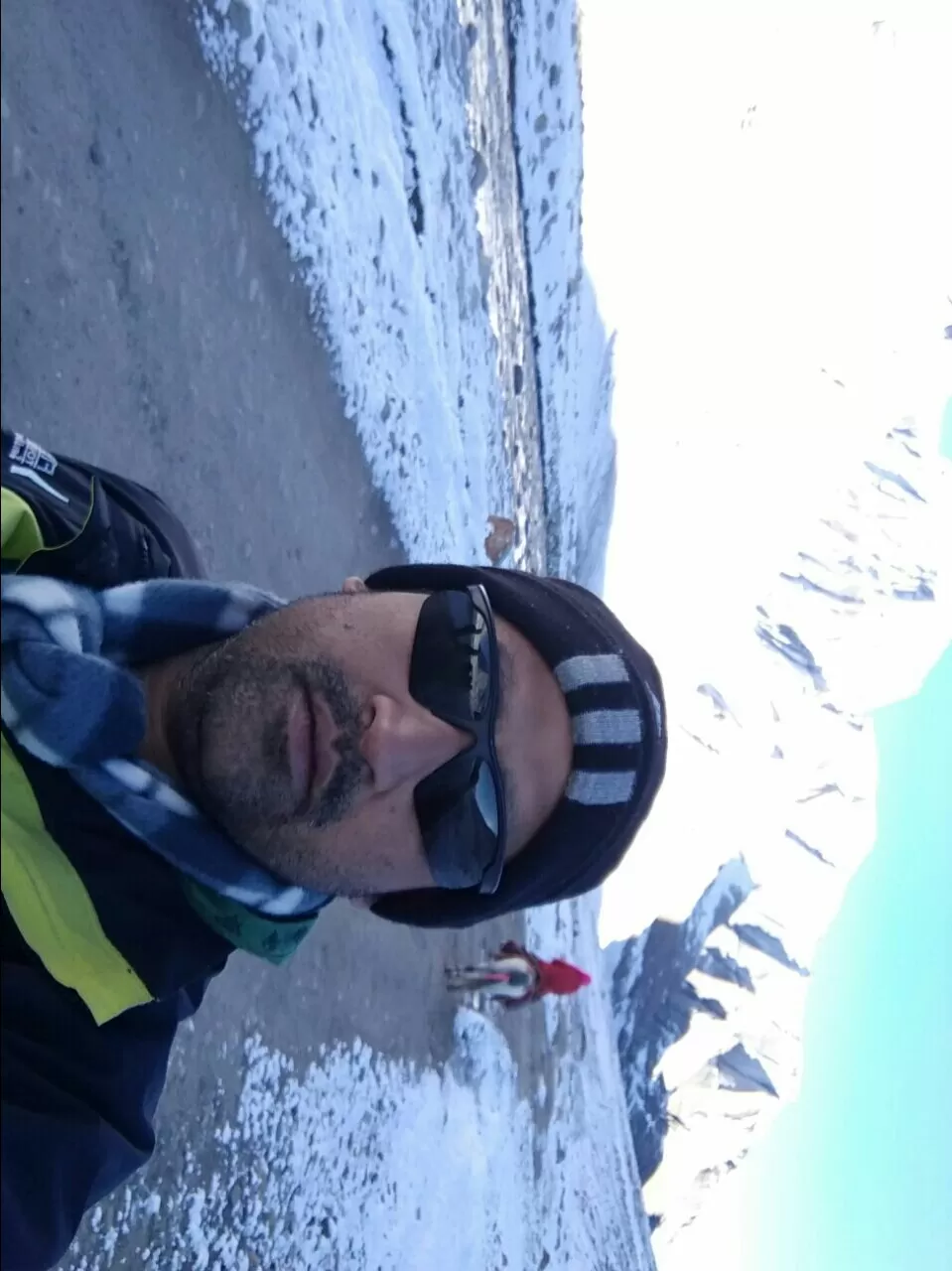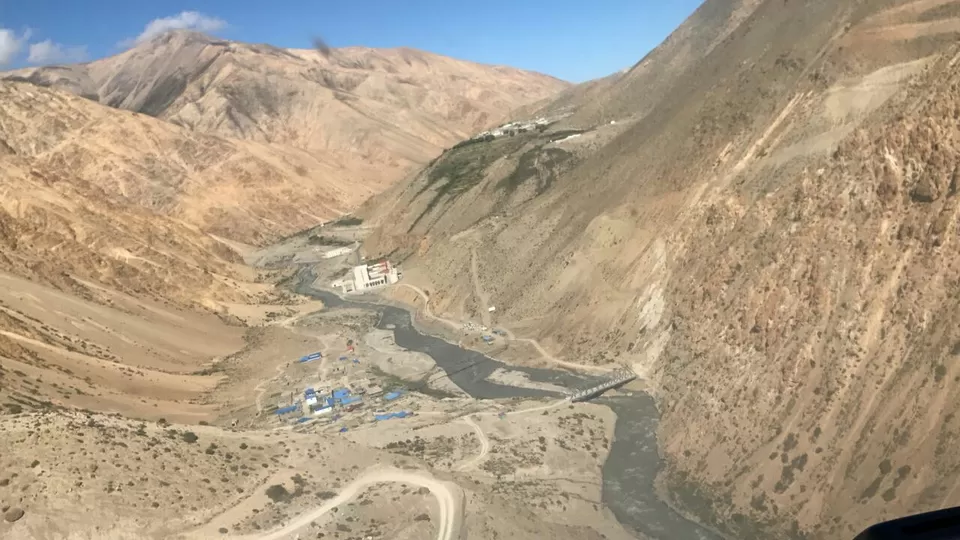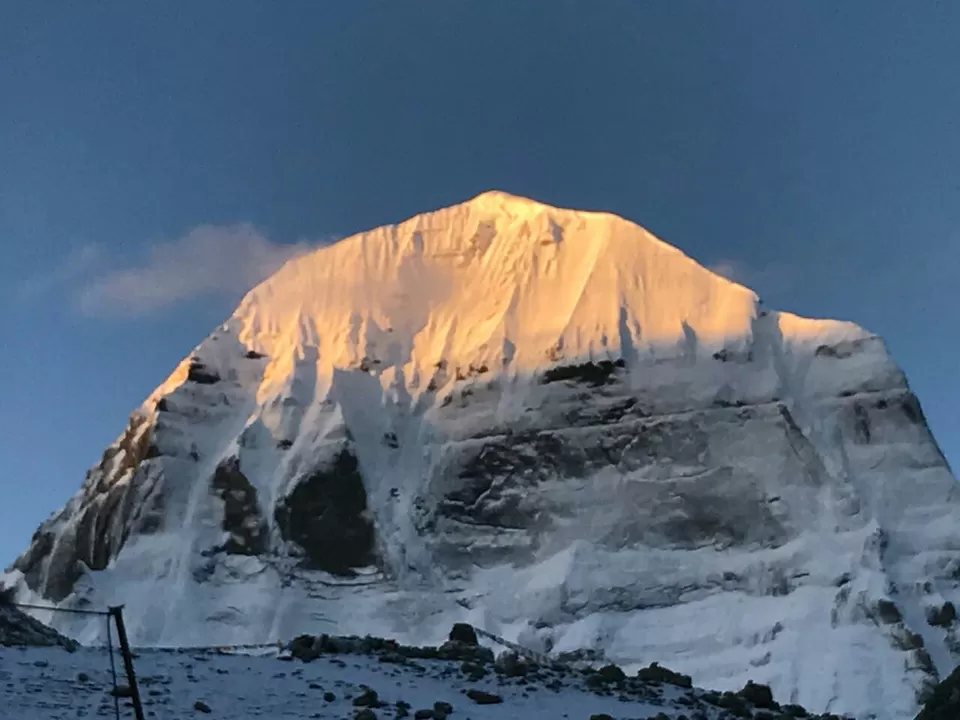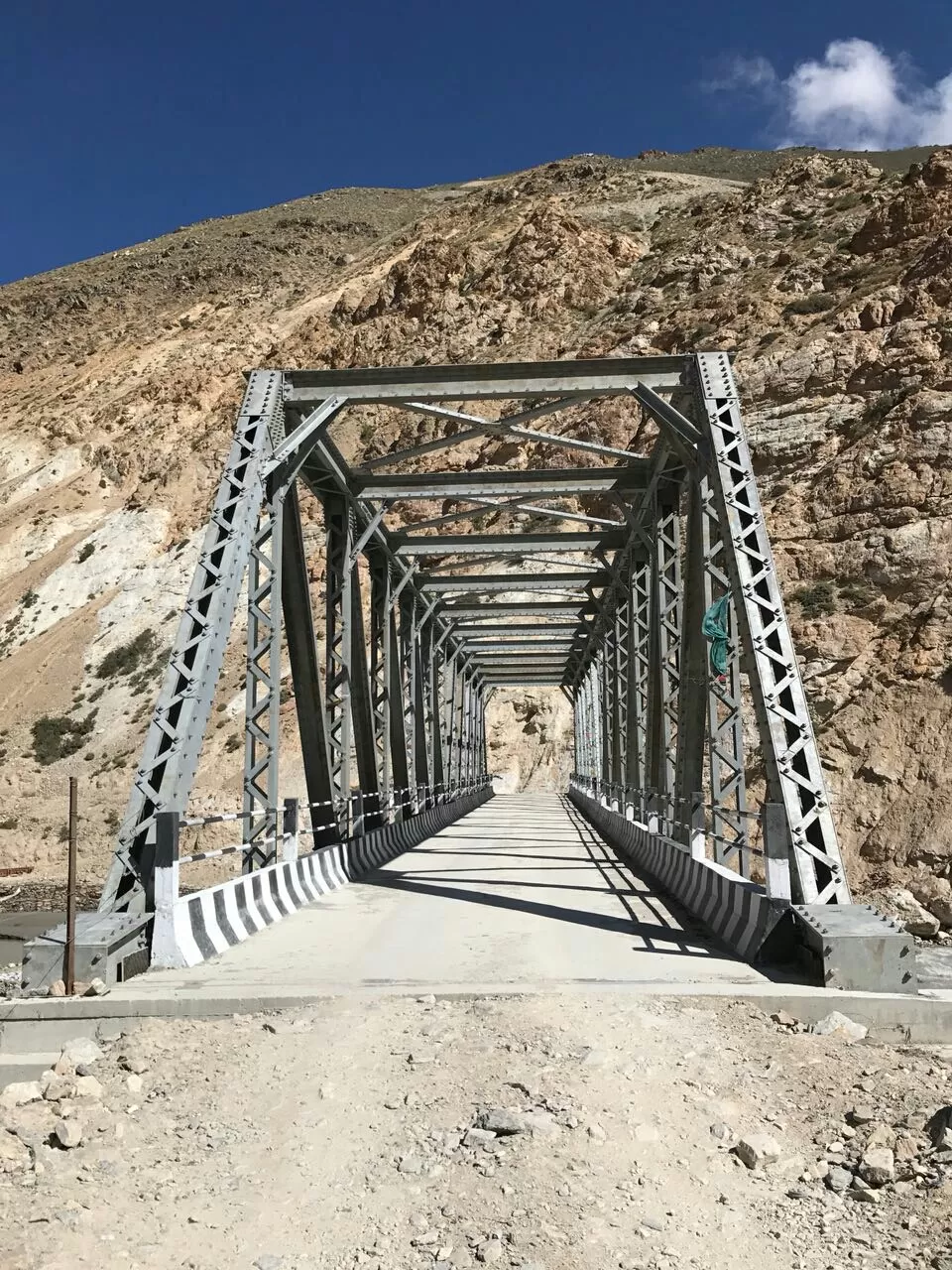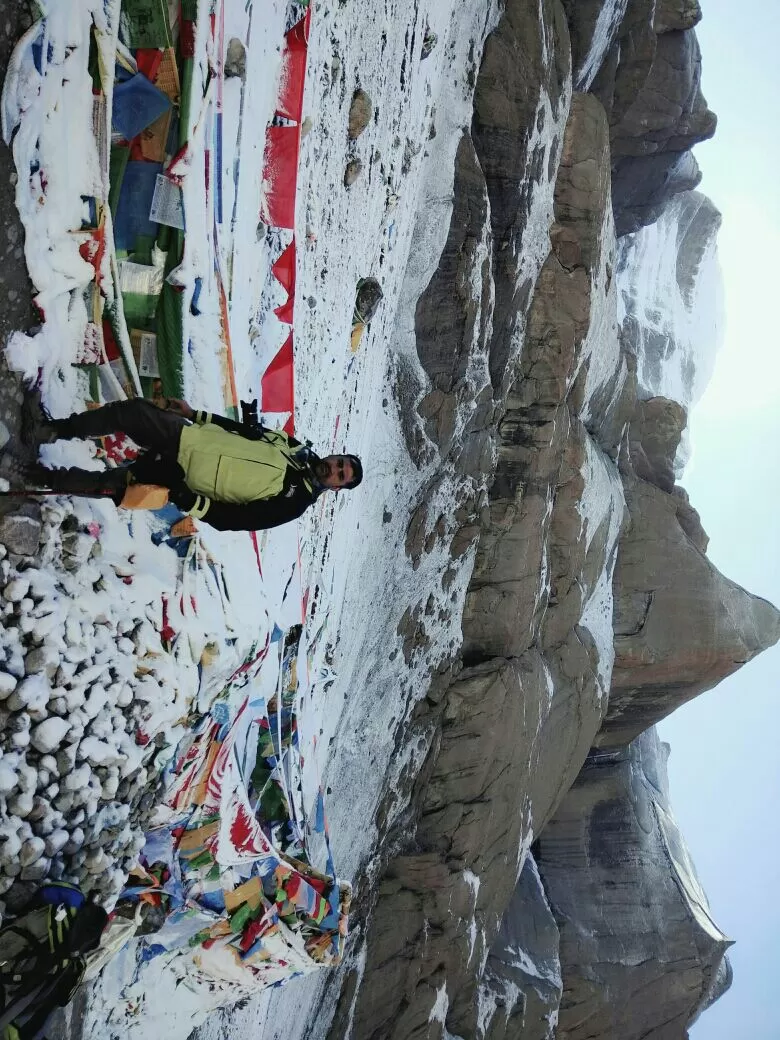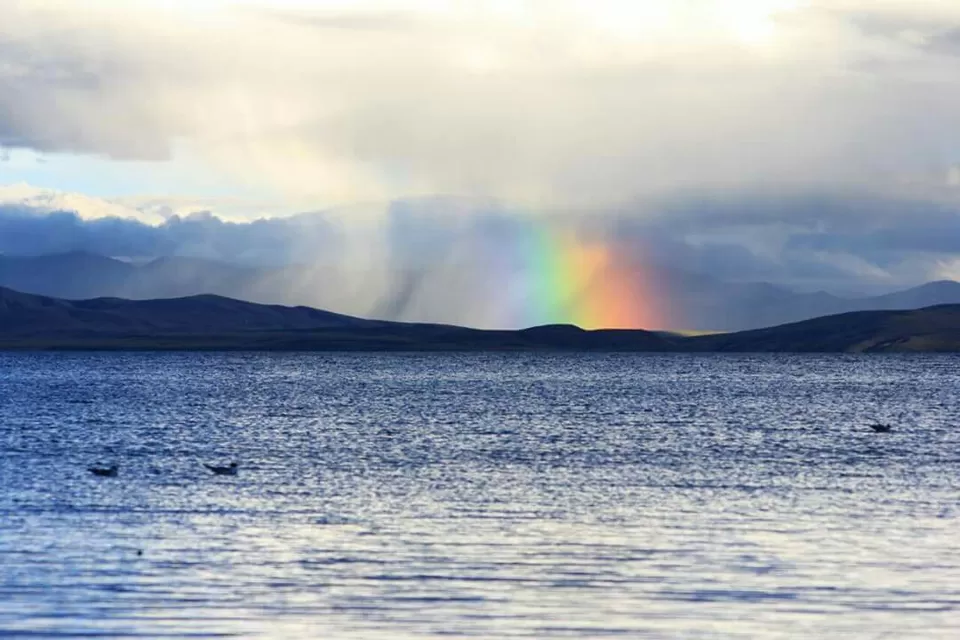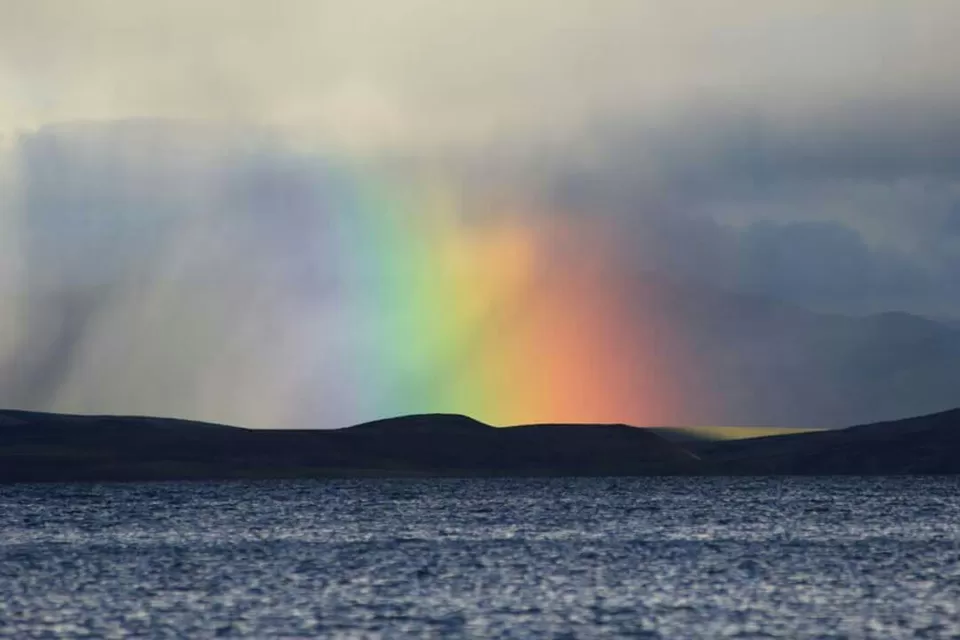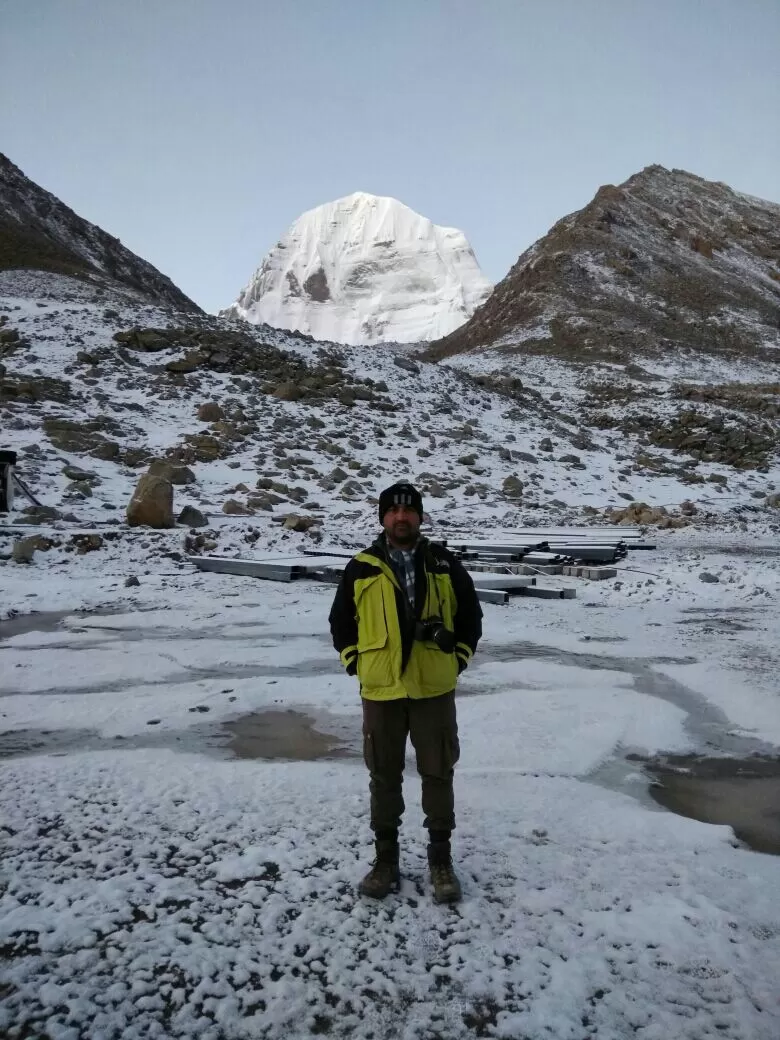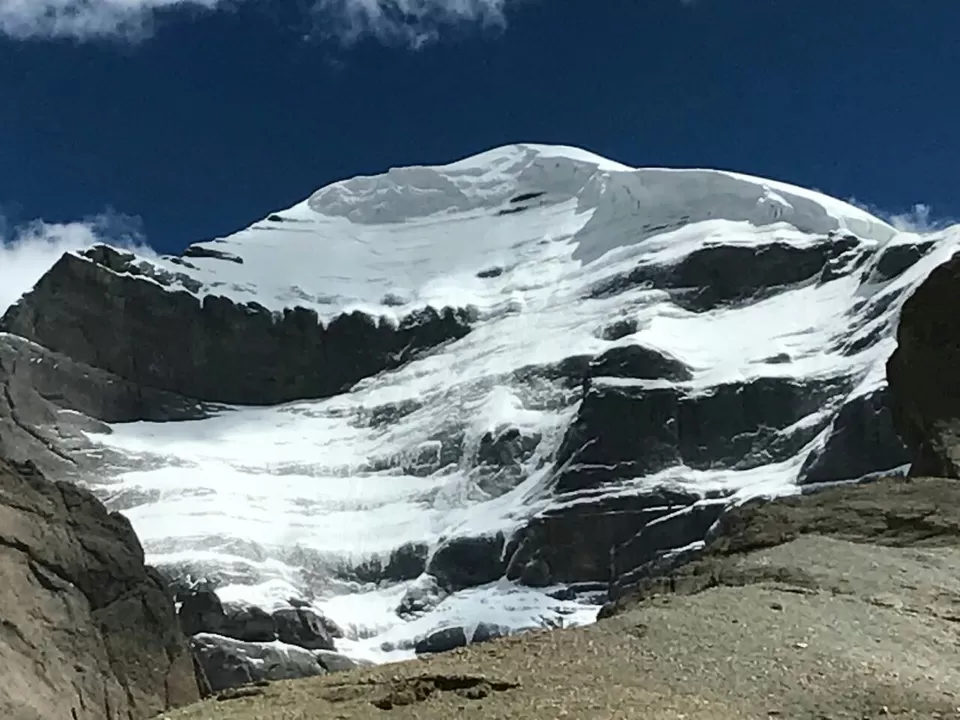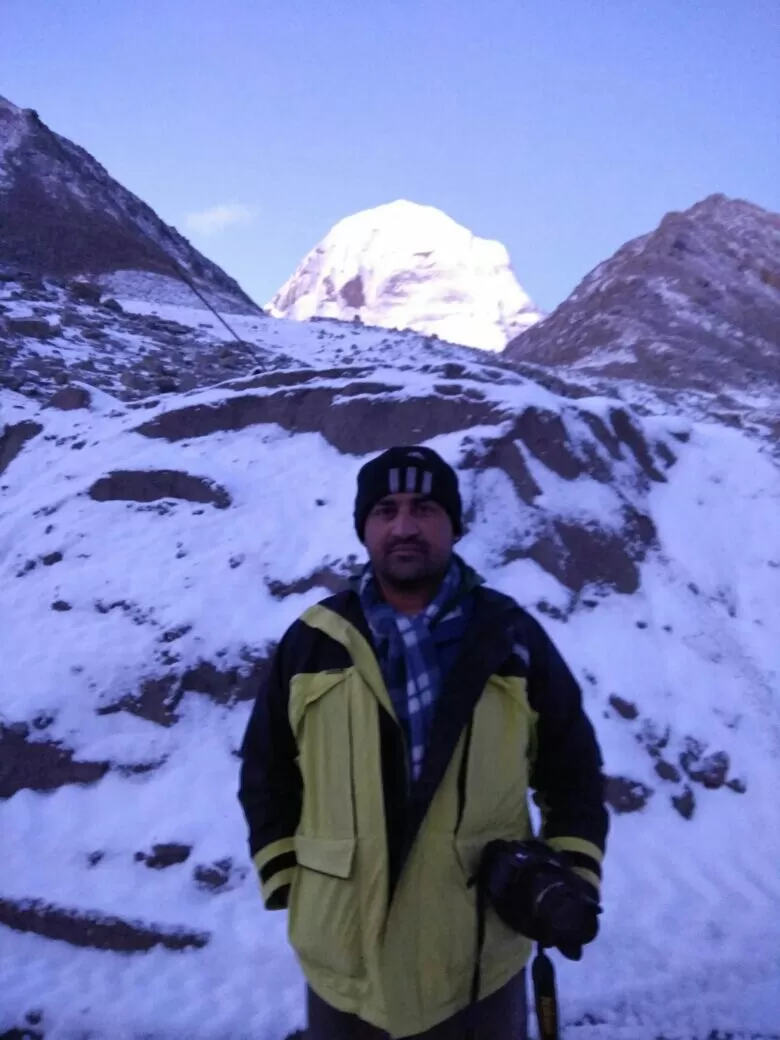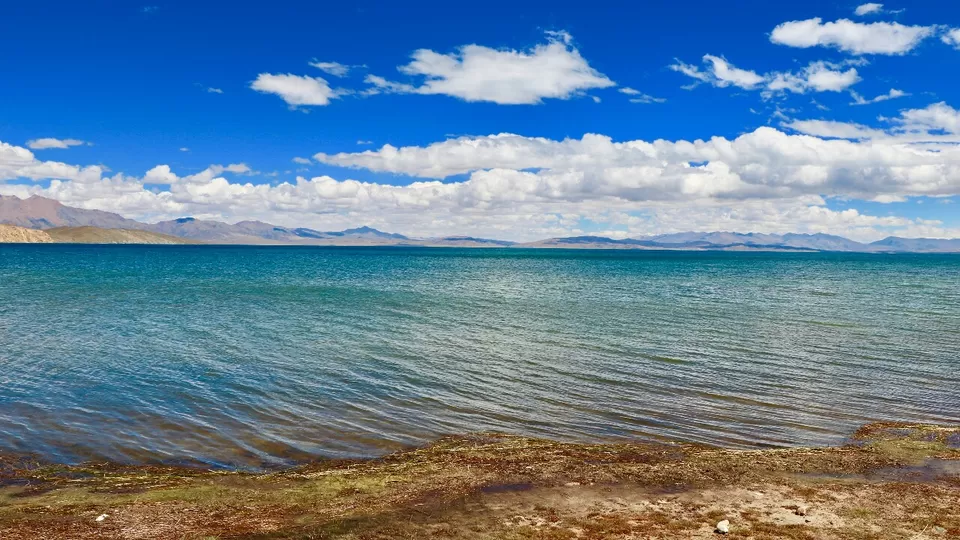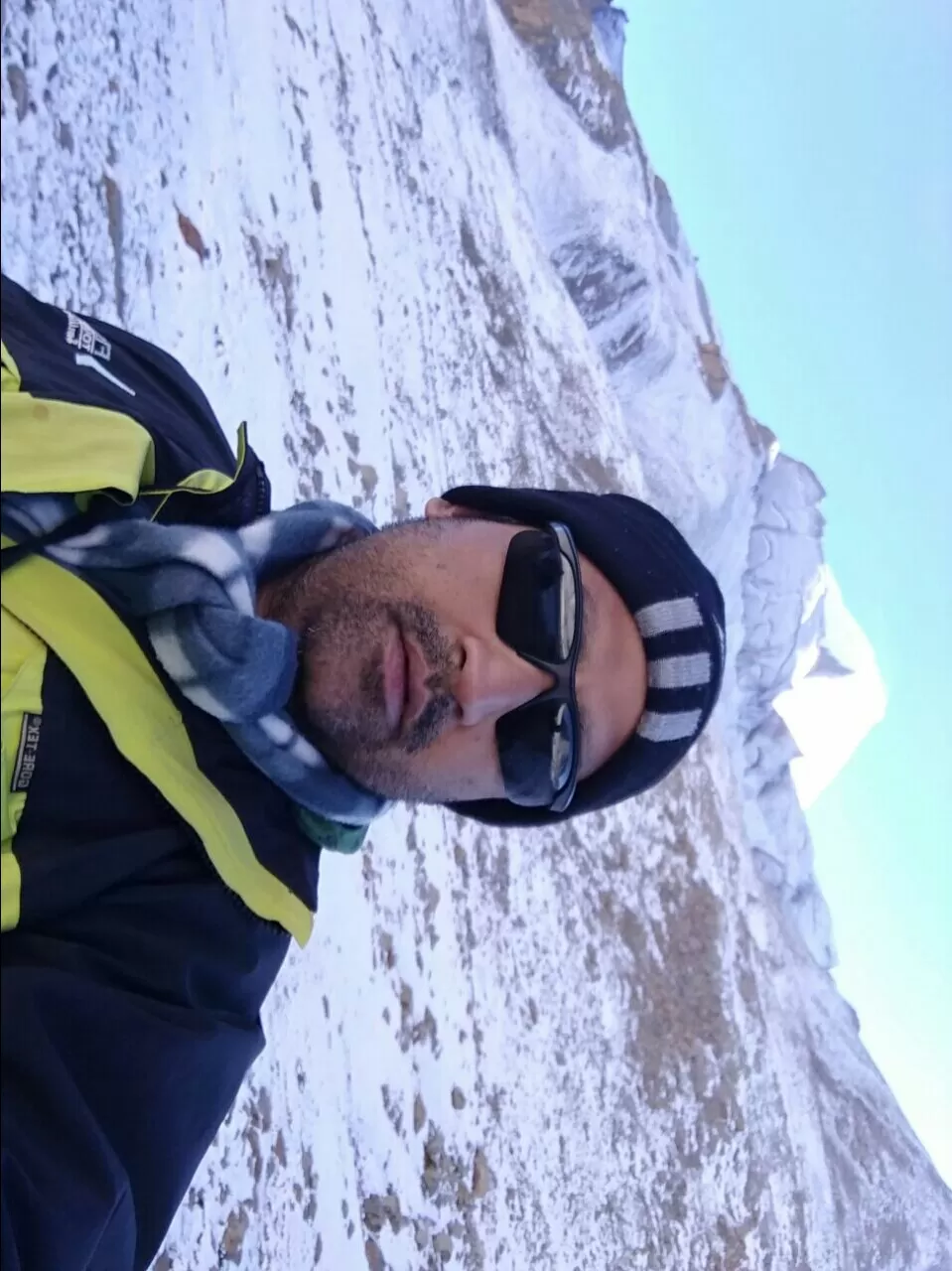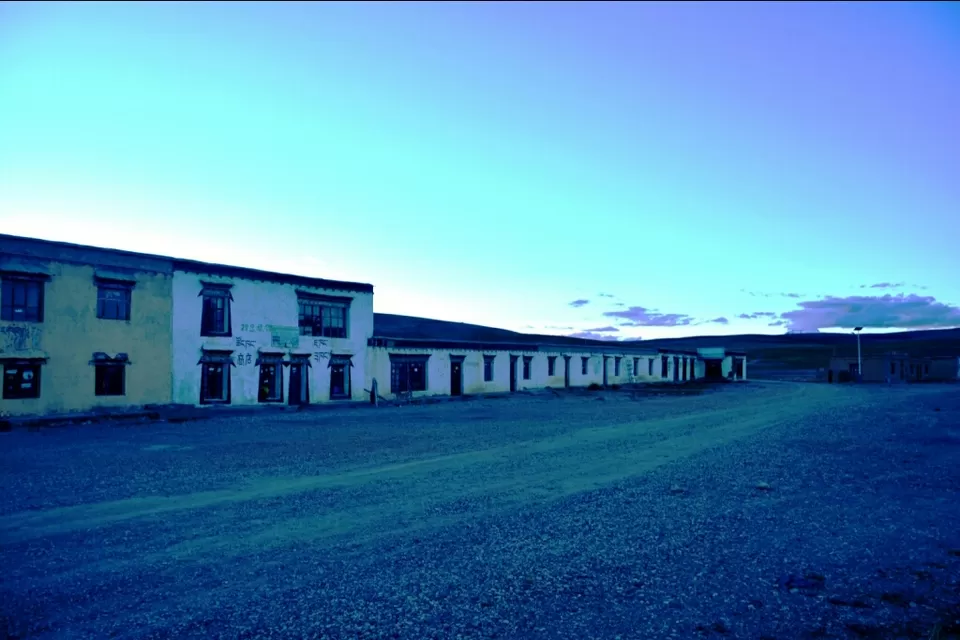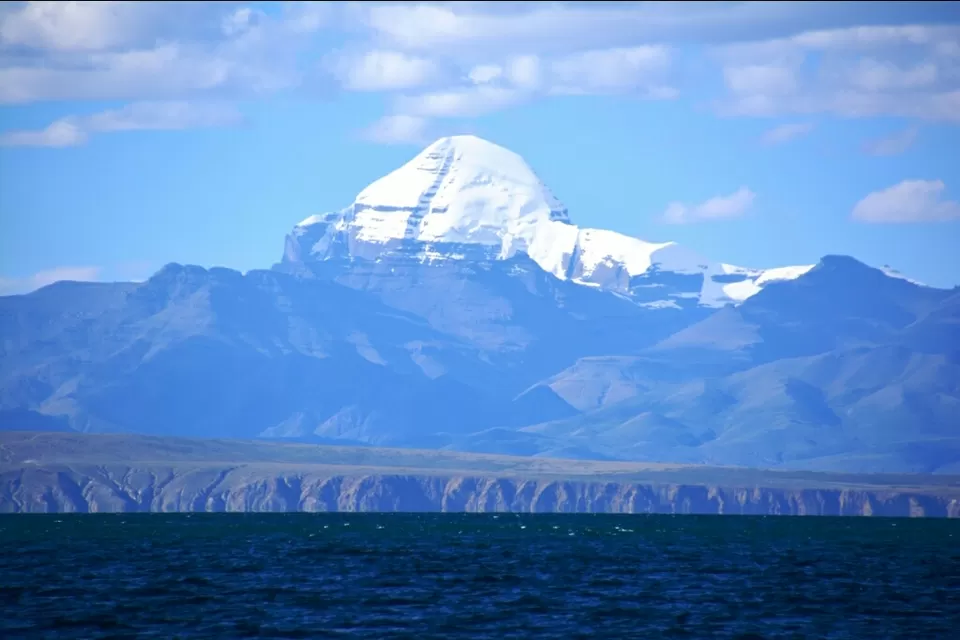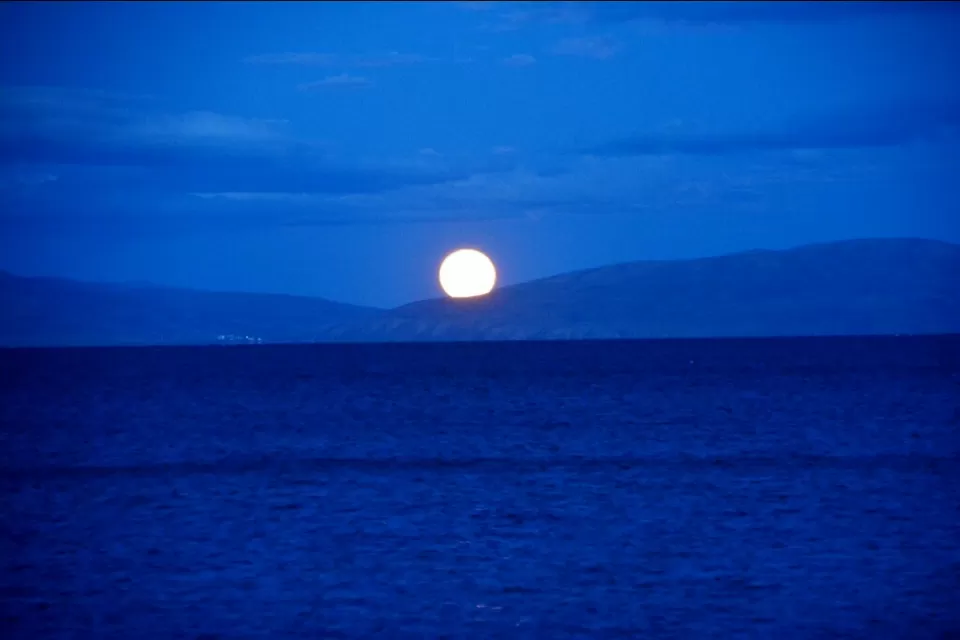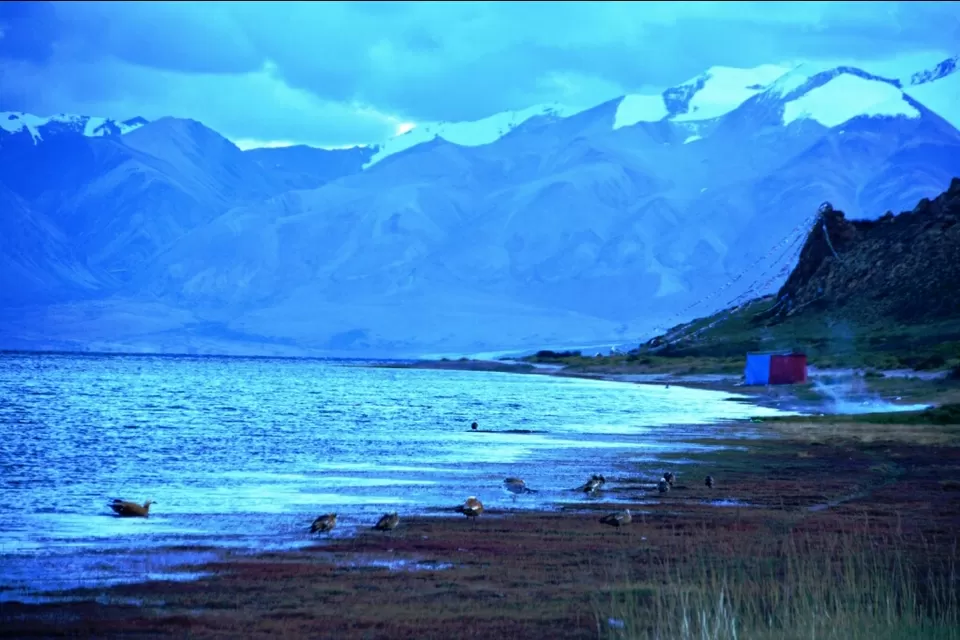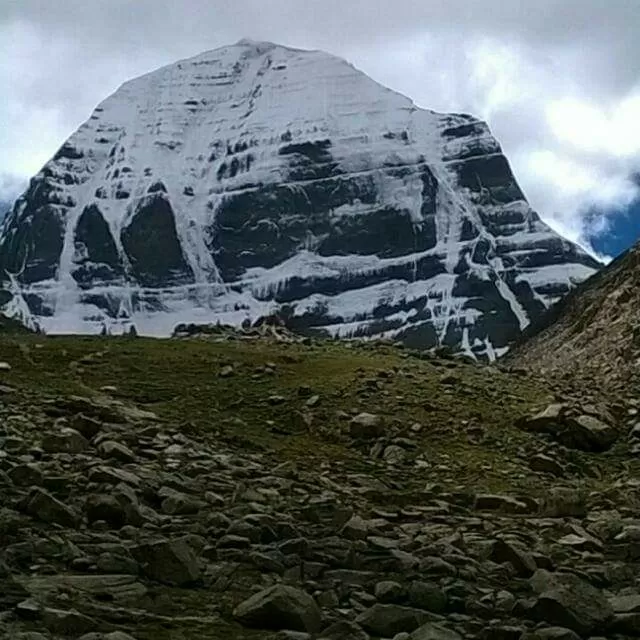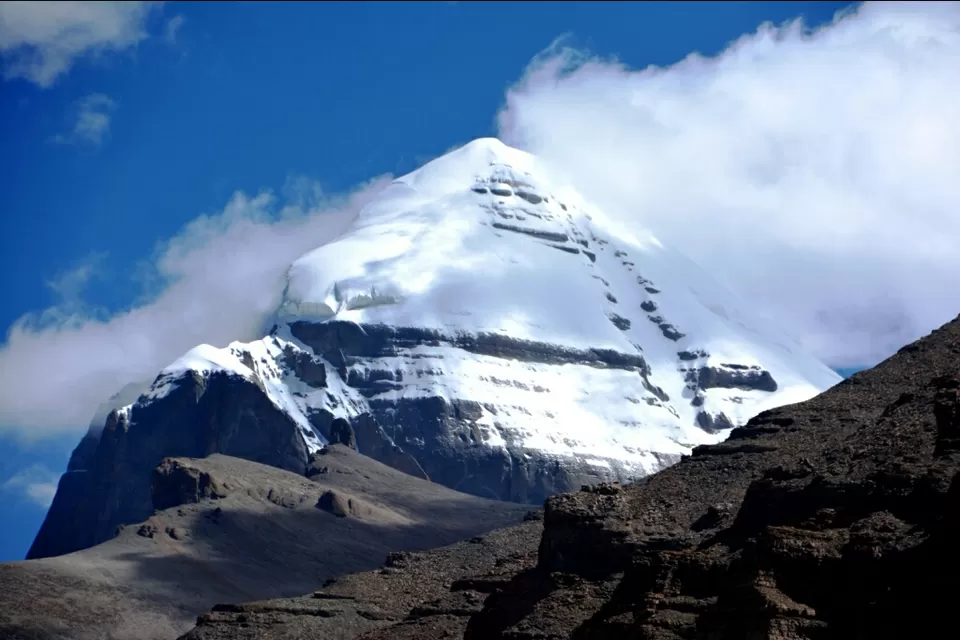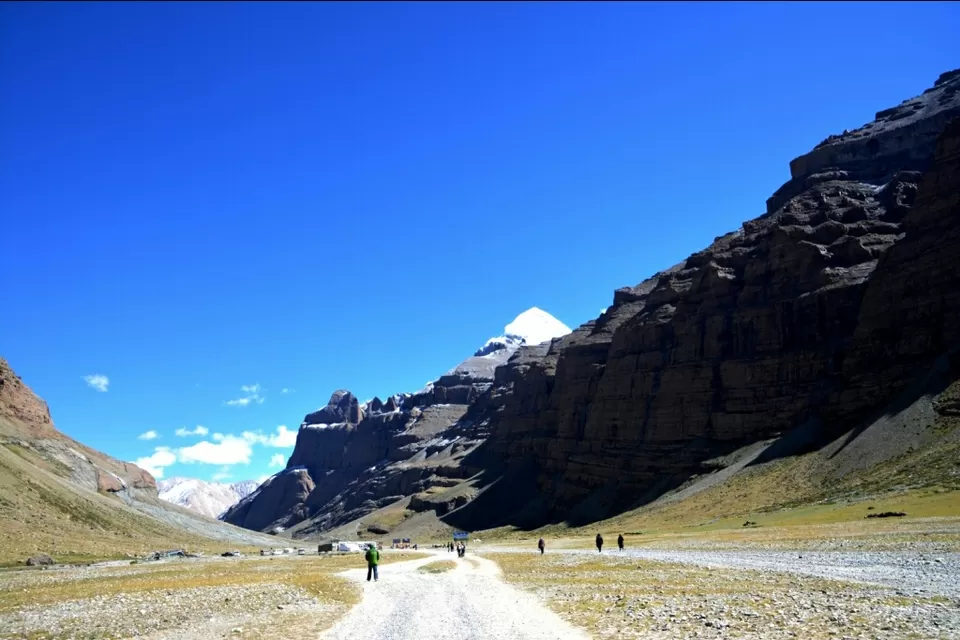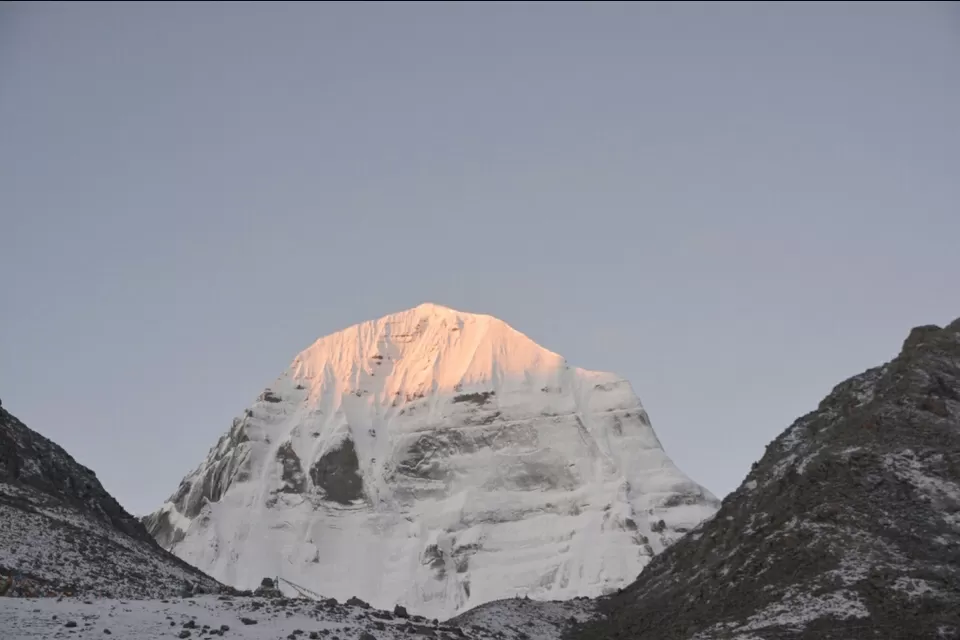 A cherished dream started coming true as I embarked on my solo trip to the Kailash Mansarovar yatra. This spritual journey has special significance for the Hindus as it for the Tibeteans. The journey started from Lucknow as we boarded the bus for Nepalgunj, which is the border town at the Indo-Nepal border close to Behraich. The customary checks at the border are more of a formality for the Indian tourists. We arrived and stayed at the Cygnet hotel which was full of Kailash yatri's. It's here that we met our local Nepalese guides Anup and wangchuk sherpa. The rooms were on twin sharing basis with air conditioning. We were served vegetarian dinner. In order to facilitate ease of identification of the baggage one is required to deposit own luggage with the hotel and pack the necessary for the taking ahead in a duffle bag which has numbers written on it for identification. We were also issued jackets.
The next day got wasted in Nepalgunj as we had to return back to the hotel after waiting for the entire day at the Airport.
We could board the flight finally. Nepalgunj airport has more semblance of an Indian bus stand. Navigating through absolute chaos we were finally in the turboprop 16 seater aircraft of sita air which took 40 mins to arrive at simikot airport. The air had a wizz of the mountains and it was a tremendous respite after the maddening heat of the plains. We stayed at a hotel in shared accommodation which had a breathtaking view. I went for a small walk to acclimatize with the height and slightly rarified air. Stayed for the night at simikot and relished hot dinner. Wifi was available here. Wangchuk sherpa briefed the entire yatri's of the weather excegencies and why we all should take altitude medicines to offset altitude sickness. I could also share some of my experiences in high altitude.
We boarded our helicopter for Hilsa after a long wait at the simikot airport. Some operator s have dedicated helicopters and the others share it. We landed at Hilsa and after the lunch we were taken to the Chinese side after crossing a hanging bridge. We were asked to remove all photographs of Dalai lama if at all we have and even remove what's app and facebook. Unaware of rules and sensitivities , we complied with the instructions. Our baggage was checked by the Chinese military. Phones and camera were checked. Incidentally our guide told us to deposit the phones with a sherpa guide called tashi. The plot was that none of the yatri's have brought the phone. Here is where Yadav jee (one of the co passengers from the Ranchi) steps in to steal the show.. he declares to the military guy that we all have deposited the phones with the sherpa guide. Ultimately tashi had to deposit the phones with Chinese army and we head towards Taklakot which is 2.5 hrs drive from the border with not a single phone with anyone.
Taklakot is a active border town in Tibet Autonomous Region and has a significant military presence. We were made to stay in a hotel which was owned by the government as all others. The diner and other assistance was still provided by the Nepalese Sherpas who had set up the kitchen at every place. We purchased oxygen cylinders , converted the currency and brought trekking sticks.
We left for the Mansarovar lake in the bus. The first sight of Kailash was enchanting and mesmerising. We halted at a view point from where we could see Rakshastal and Kailash. We moved further and reached Mansarovar. Took holi dip in the lake and collected water in the jerricanes we brought from Taklakot. Next we moved to stay overnight alongside the lake at a place called Chu Gompa. It was a full moon night and moon was in in its full glow. I am short of words to describe the beauty of moon as it came from the horizon. Some people had breathing trouble and as a result two of our fellow yatri's had to be evacuated to lower height as their oxygen fell below 50 which ideally should be not less than 70.
After having a mesmerising stay alongside the Mansarovar lake we moved to a place called Darchin which is a 30 mins drive from Mansarovar. We stayed in Darchin for the night and were instructed to pack only the necessary stuff for the parikrama. In this article I won't dwell on the three day parikrama as enough is available in terms of route and pertinent issues on the internet. I would just say that if one is in good shape and health permits , one should go ahead and complete the parikrama.
Certain important suggestions based on experience.
1. The high altitude medicine Diamox should only be taken if one feels altitude sickness. Carry Oximeter for checking the oxygen levels.
2. Drink as much water as possible. It's very very important to remain hydrated.
3. Buy one oxygen cylender from Darchin or as many as required in consideration of your health. One cylender wont last more than 40 large pufs.
4. Do not carry too many things to eat as during tha yatra there is continuous provision of food at all the halts. Even while doing the parikrama one can halt and have green tea and some yummy chinese noodles.
5. We primarily focus on completion of parikrama, however the focus should be on experiencing the unique energy in the surroundings and some time with self in the serenity.
6. Do take kailash Jal from the very source once you halt at Derapuk , during the first day of parikrama.
7. Following items are extremely essential
. Medicines for general ailments.
. Walking stick
. Face mask ( to safeguard against chill blizzards)
. A very good quality shoe, with rubberised sole to prevent skidding. I used Lowa renegade which has survived a lot of trekking and was found fit here as well.
. If you are carrying a DSLR then make sure you have the correct slinging equipment, as it becomes painful to carry it , if one is not taking the Porter.
. It's better to walk , if one can.
. The operators will discourage you sighting grounds like bad weather and cold, still move on. They do this to wind up the group and save the logistics at subsequent halts.
. The jackets which the operators provide is not good enough. Carry minimum three sets of thermal inner wears.
. Do not carry any thing symbolic of Tibetean seperatism. Any pictures of Dalai lama should be removed from the phone. Your phone can be deposited for detailed checking if they suspect.
. We have a tendency to wrap things in news papers. This should be avoided in China as the military check posts will hold you for checking. The communist regime can consider any printed material in possession which has any Chinese news( like Dhoklam standoff) as offensive.
. Keep a track of your sherpa Nepalese guide.
. Google play store and google does not work in China. So one cannot reinstall the app if deleted. I suggest take a complete backup and do not uninstall the app even if the guides advise.
. For communication all the hotels in China are wifi enabled. One can find decent wifi at Darchin, Taklakot to communicate back home. Pre instal app like we chat as a backup.
. Carry lots of soap strips. There won't be any soap in the hotels.
. Men should carry one additional belt. Carry thread and needle. It can be very useful in need.
. Make sure u eat well, even if one is not hungry. Remember the body needs energy to sustain the climate.
. Carry good quality flex lined gloves. Normal home stitched wont be of much help, specially when it snows.
. Good sunglasses is a must to protect from the unrelenting glare induced from the reflections from ice.
. Carry 35000 minimum as cash out of which one can exchange 15000 in the Chinese currency at Taklakot. The general rates for porters is 800 yuan and for pony it's 2500 yuan, equivalent to Rs 8000 and Rs 25000 in the indian currency.
. Choose your tour operator wisely. Check the website of Cox and kings, fishtail , sunny treks and the trekkers society.
This was indeed a journey of a life time. It changes your perspective of looking at life.
JAI BHOLE