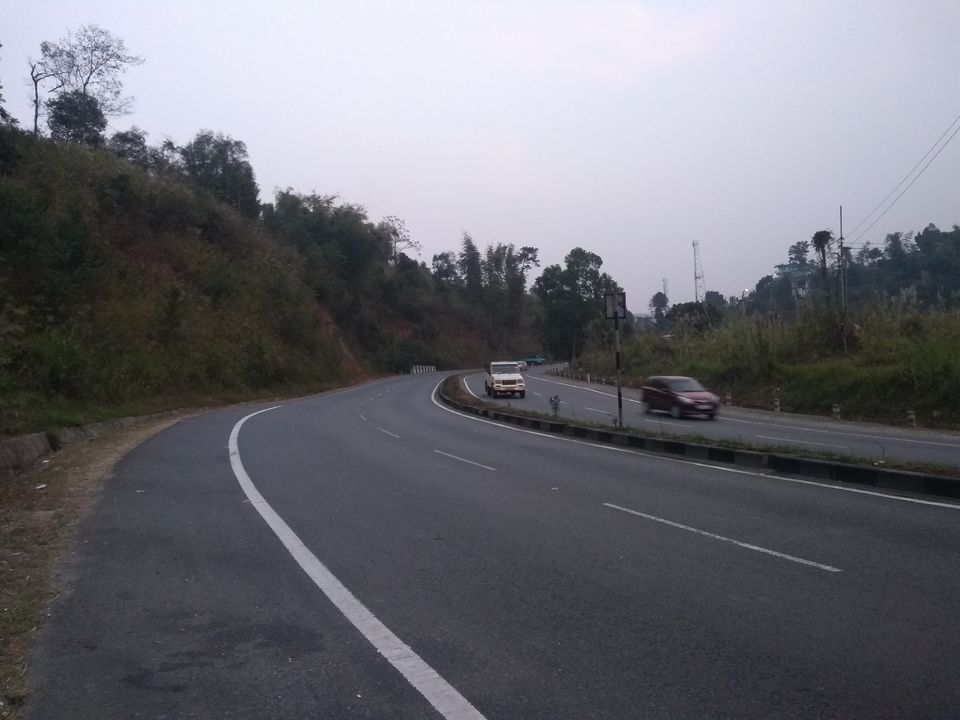 Riding on the winding paths on a bike with every passing scene looking like a beautiful picture frame - such a surreal experience. There is something about Bike Rides, a certain kind of joy, which is very hard to explain in words. A motorcycle ride keeps you connected to the landscape, you can smell the surroundings, take in the most of the environment around you, something you will miss easily in a covered vehicle.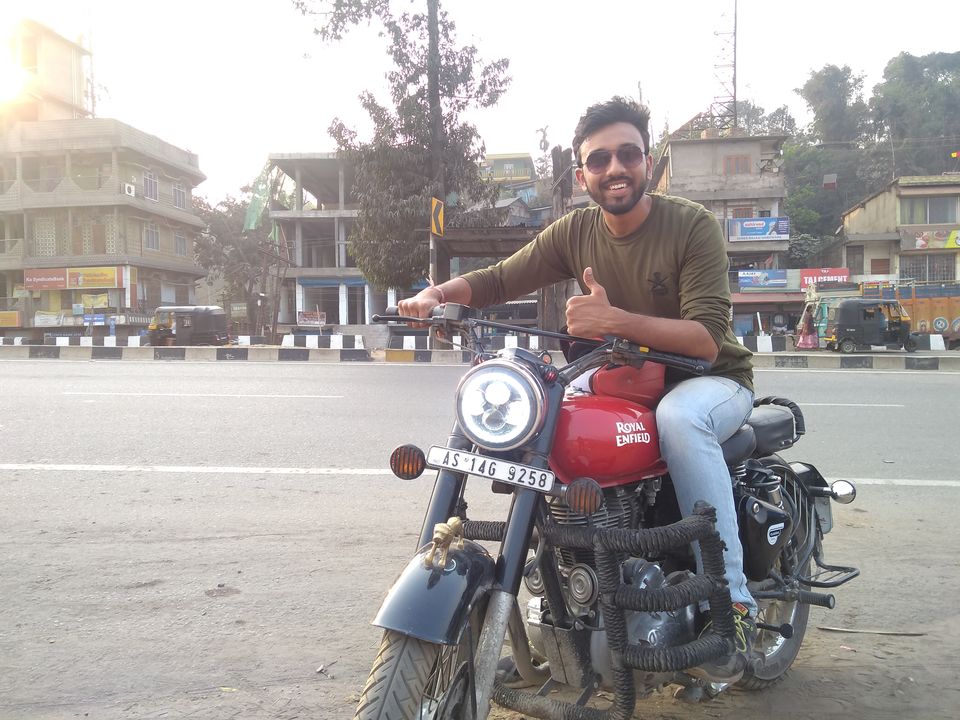 The Guwahati - Shillong stretch is certainly the one I cannot forget for a very long time. We started late in the morning with one Royal Enfield Classic 350 and a car. As soon as you leave Guwahati, you start sensing that chill in the air. Riding there is a feeling like no other. And if you are a chai lover, you will have ample opportunities to chug such great tea all along the road. We reached Shillong at the time of sunset. The entire town had shades of orange because of the setting sun. What a Beauty!!!
The Shillong stretch was the last piece of our Northeast trip. We had taken all forms of transport, covered Arunachal, Assam and Sikkim. This was supposed to end our trip on a high, and it indeed finished it on a different note altogether. We made Shillong our base and tried covering all the nearby spots in Meghalaya from there. And MEGHALAYA justifies it's Sanskrit name. It is either raining or misty all the time, and that makes it even perfect for those long drives amongst the mountains.
I will tell you something interesting about Dawki and other Meghalayan places in the upcoming posts. Dawki is a marvel and needs an entire post dedicated to describe it even closely.