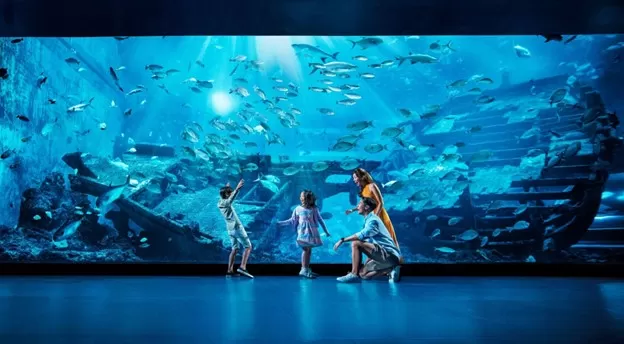 Although one of the smallest countries in the world, Singapore can proudly claim to be one of the larger than life places worldwide! With its traditional heritage as well as a new-age aura, the charming island country is a hub of vibrant attractions. If you are curious to get a taste of Singapore then head straight to the Resorts World Sentosa!
Having bagged the title of 'Best Integrated Resort' for 11 consecutive years, Resorts World Sentosa, Singapore is known to be Asia's premium lifestyle destination resort. Located on Singapore's beautiful island destination of Sentosa, the resort spreads across 49 hectares that is home to restaurants that boast celebrity chefs, hotels that define luxury as well as world-class attractions. These attractions play to your different senses; whether it's adrenaline rush you're looking for or a soothing excursion for a fun and relaxing day, making Resorts World Sentosa your one-stop for the perfect holiday.
Read on to learn more about the most thrilling experiences you can have here:
1. Universal Studios Singapore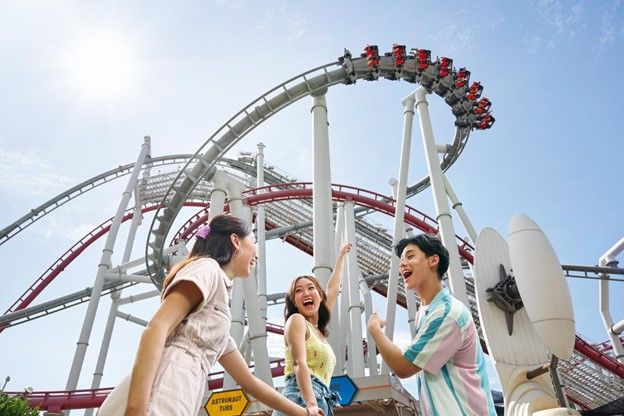 A trip to Universal Studios Singapore is a once-in-a-lifetime dream for most travellers! With multiple themed zones full of thrilling rides and shows, you could find yourself in Ancient Egypt next to ancient pyramids and obelisks one moment and in Sci-Fi City the next, to look upon a futuristic world or even watch dinosaurs come to life once again in The Lost World. With numerous attractions in the park, you can hop from one movie to another as you visit themed rides inspired by blockbusters such as Transformers, Shrek, Madagascar and more. The interactive shows here will let your imaginative minds become a part of the enthralling performances.
The most exciting rides are surely the ones that have you soaring, spinning and screaming with delight! This includes 'Enchanting Airways' wherein a roller coaster passes fairytale characters from Gingy to Three Little Pigs. If you're game to take on the challenge of Imhotep's curse then get in line for the 'Revenge of the Mummy' ride in Ancient Egypt. This indoor ride plunges into total darkness and you must battle scarab beetles, fireballs and warrior mummies that emerge from the darkness or be entombed forever! With all these attractions and more, are you ready to dive into the wonders of Universal Studios Singapore?
Entry fee: Rs 4,740 per person approximately
Timings: 11 am - 6 pm
2. Adventure Cove Waterpark™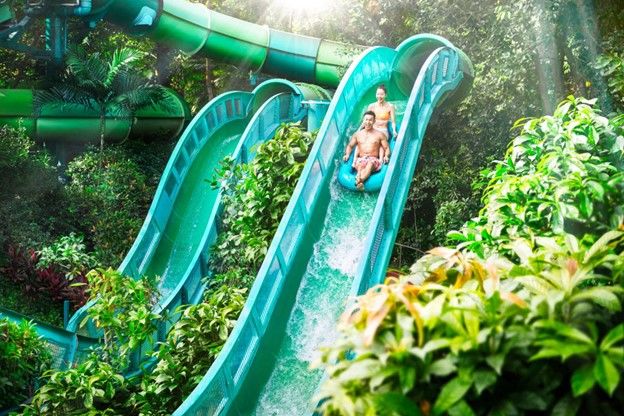 Has the mention of rides got your inner child elated with anticipation? Then you need to head over to Adventure Cove Waterpark™ which is home to Southeast Asia's first hydro-magnetic coaster, Riptide Rocket! The water park also has the Duelling Racer ride where you can grab a mat to race your friends as you go zipping down the slide. Tidal Twister, Pipeline Plunge and other rides will keep the thrill seeker in you squealing as you splash about. Moreover, if you are a true blue water baby, you'd be happy to know that unlike most theme parks this one also presents the rare opportunity of snorkelling with over 20,000 tropical fish over the colourful Rainbow Reef. And, if you dare, you can sign up for an Ultimate Marine Encounter such as Shark Dive to swim with the sharks as well!
Entry fee: Rs 2,230 per person approximately
Timings: 10 am - 5 pm
3. S.E.A. Aquarium™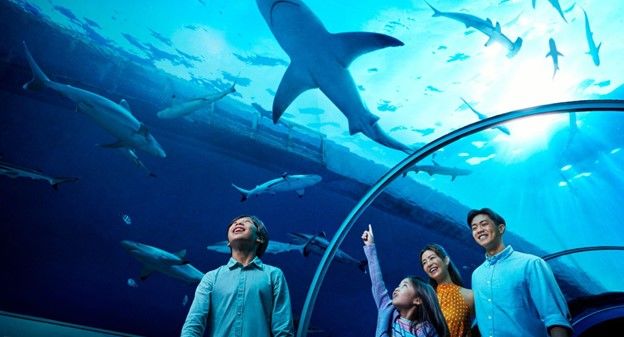 Get ready for a surreal experience at one of the largest aquariums in the world! The state-of-the-art aquarium features more than 45 diverse habitats where over 100,000 marine animals belonging to 1,000 different species reside. Get a closer look at 80 threatened species such as the scalloped hammerhead shark which has an almost 360-degree vision, majestic reef manta rays, the ornate eagle ray and others. Walk into the Open Ocean Habitat which is a mammoth-sized glass aquarium that creates the illusion that you have entered the sea bed itself! S.E.A. Aquarium™ also provides educational content in an engaging manner allowing you to learn more about marine life and leaving you with a greater urge towards protecting our precious oceans.
Entry fee: Rs 2,400 per person approximately
Timings: 10 am - 5 pm
4. Dolphin Island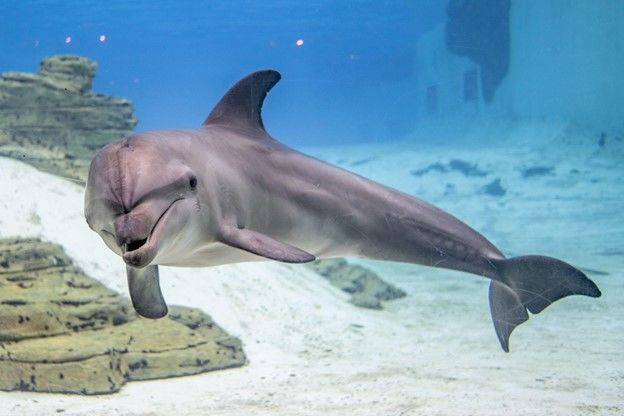 One of the most loved marine animals is the dolphin. At Dolphin Island, you can get the opportunity to discover more about dolphins while in close proximity to these graceful and intelligent mammals. A variety of dolphin interaction programmes are available ranging from ones where you don't enter the water to even those where you wear an underwater helmet and watch the dolphins as fishes do! Learn about their habitat, anatomy, diet, and more while giving in to the charm of the Indo-Pacific bottlenose dolphins.
Entry fee: As per the program
Timings: 10 am - 5 pm
Gift your family an unforgettable holiday and take home bags of memories or reawaken your sense of wonder with these various fun and interactive attractions at Resorts World Sentosa in Singapore.
In collaboration with Resorts World Sentosa, Singapore.
Ready to travel for free? Earn credits and redeem them on Tripoto's weekend getaways, hotel stays, and vacation packages.
Watch travel stories come to life with Tripoto on Youtube!