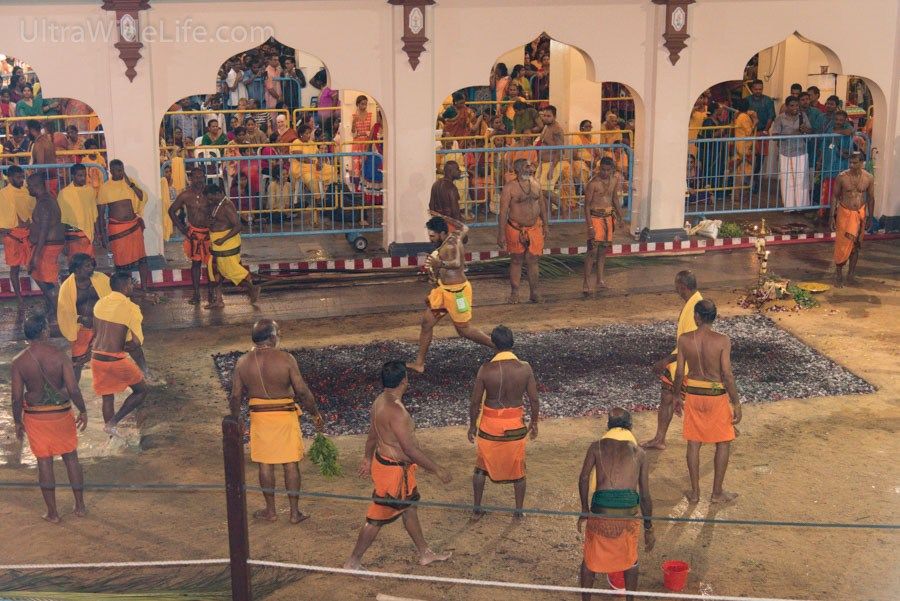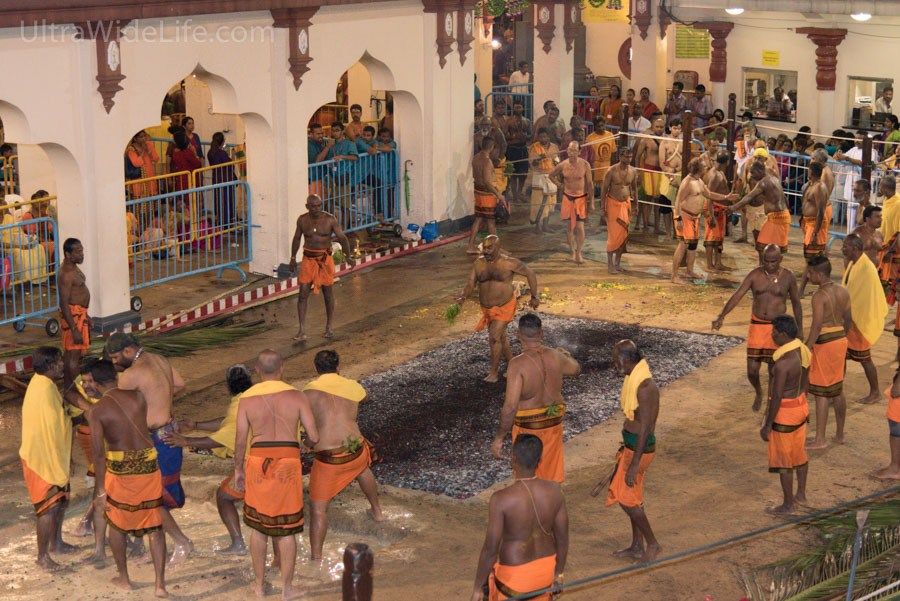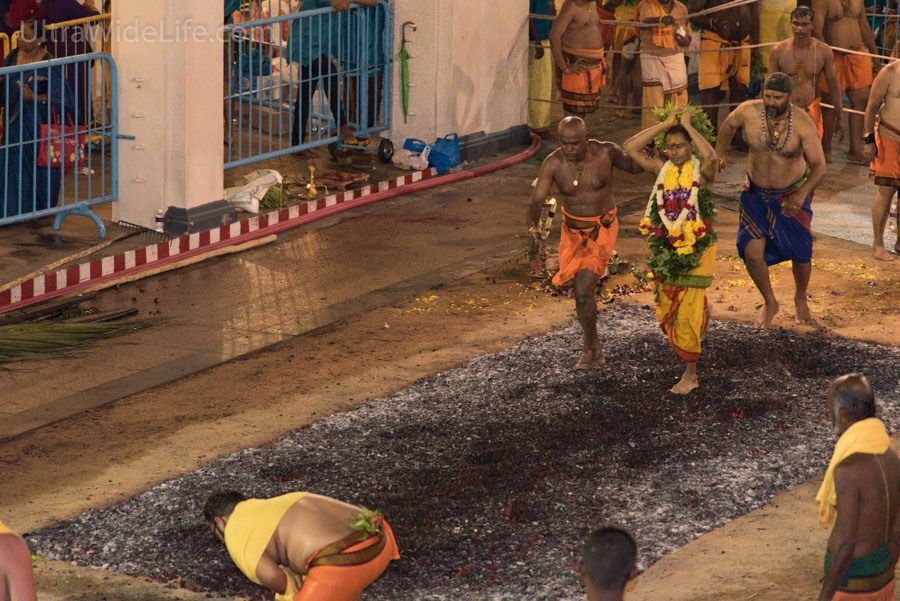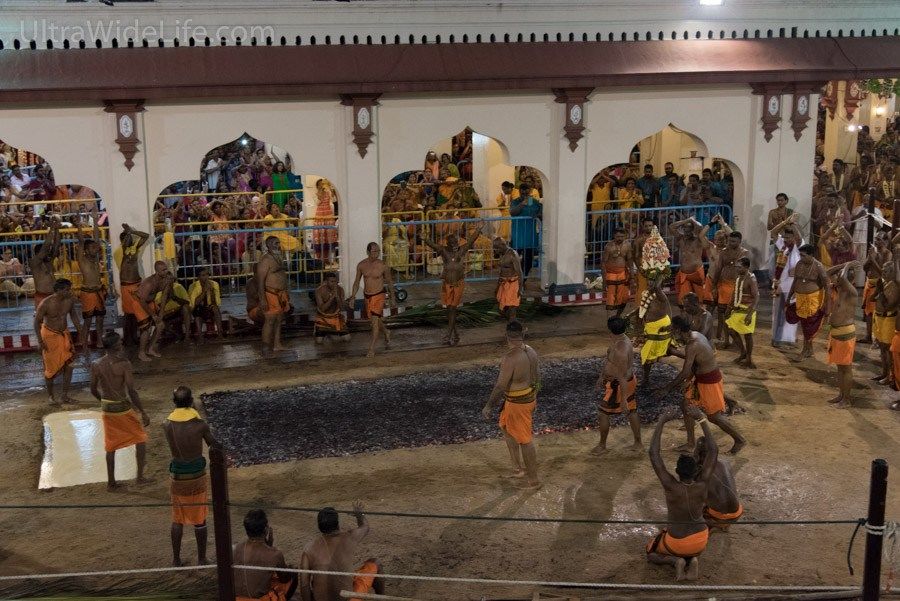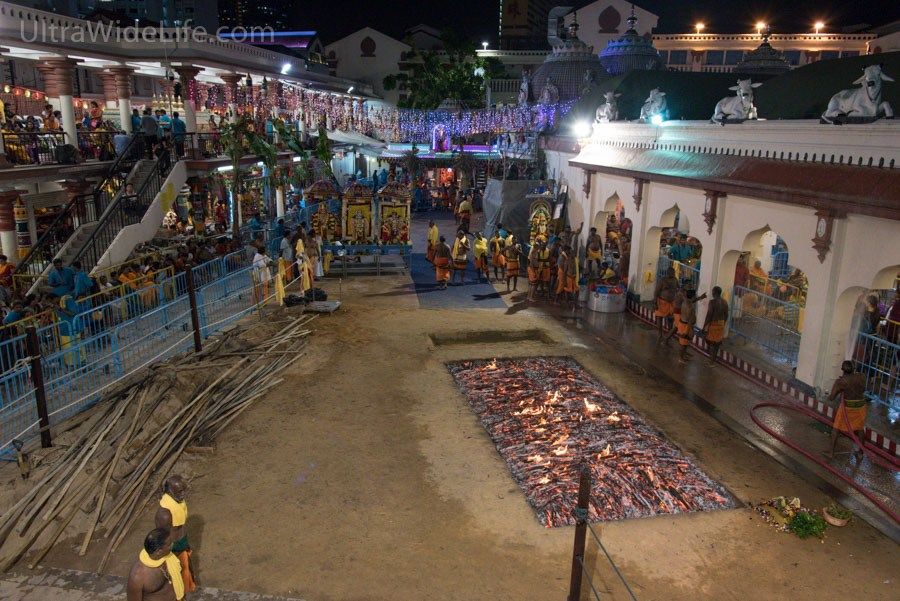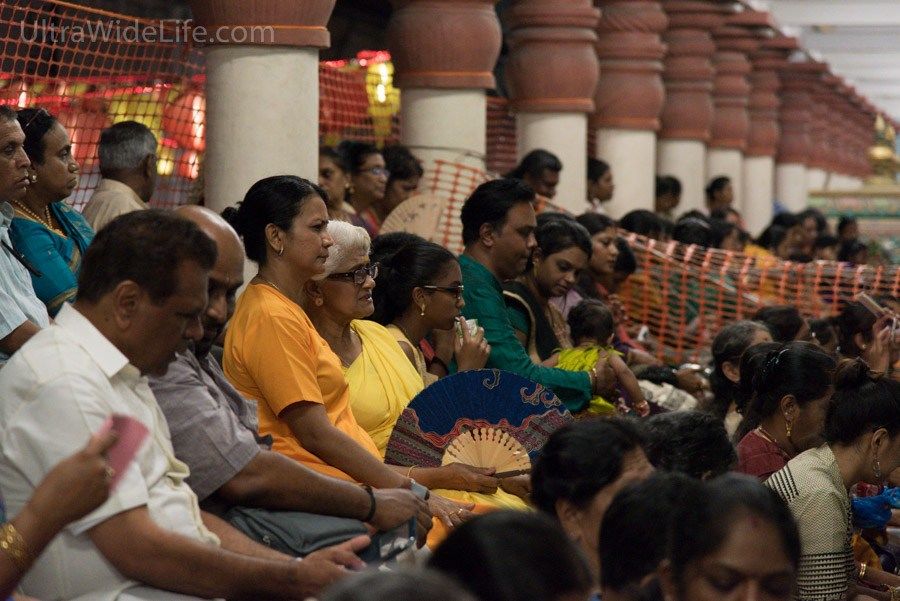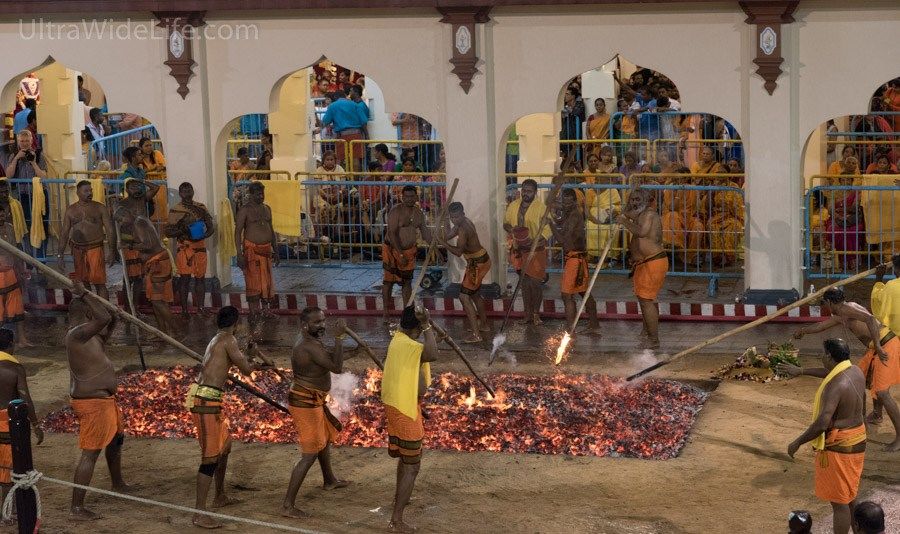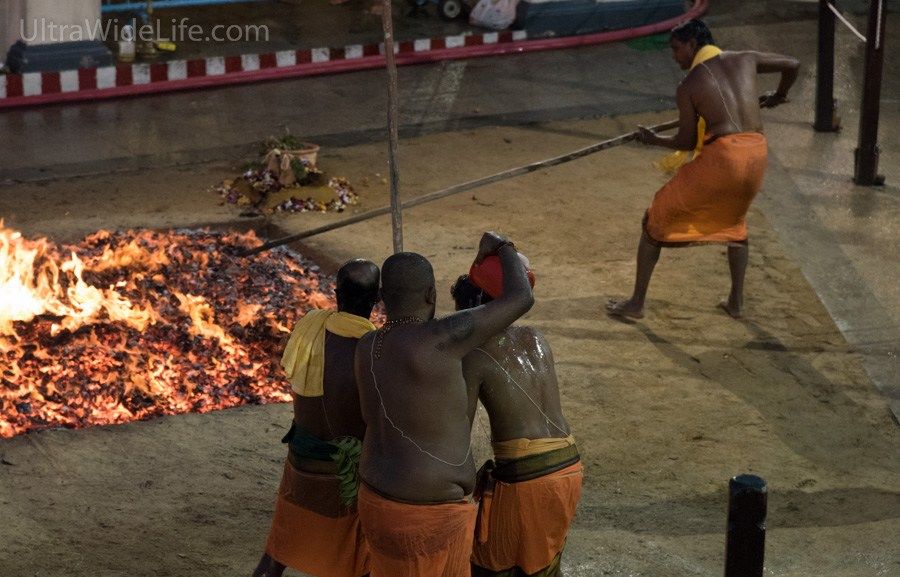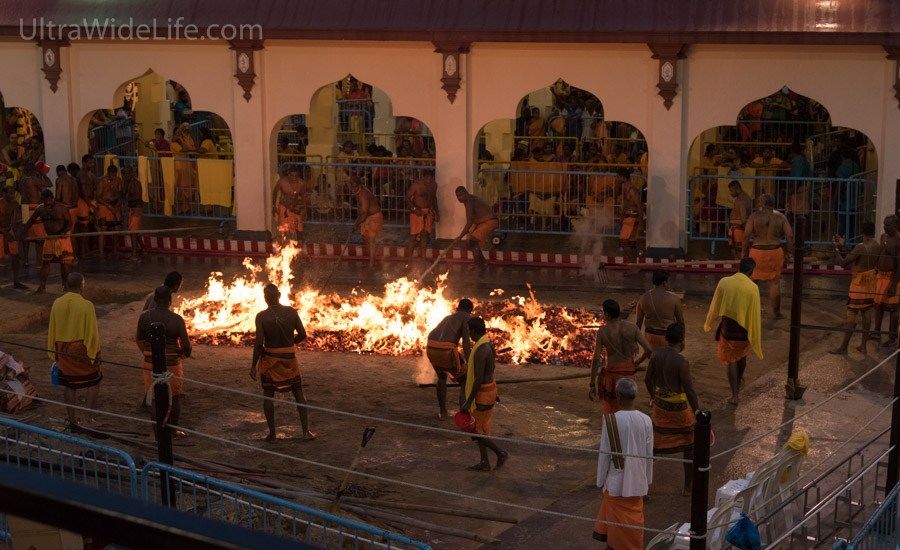 Continuous chant of "Om Sakti" is still ringing in my head. Environment so electrifying, you may have never seen or experienced. It was a state of trance. Drums were blaring hard but for an audience flying high in religious spirit, it was indeed musical. Flames, as high as 4 feet where making it unbearable to stand even in vicinity of temple complex. A huge "bowl of fire" was being prepared for devotees to walk over. One, who has a pure soul will pass unscathed, others will perish in burns.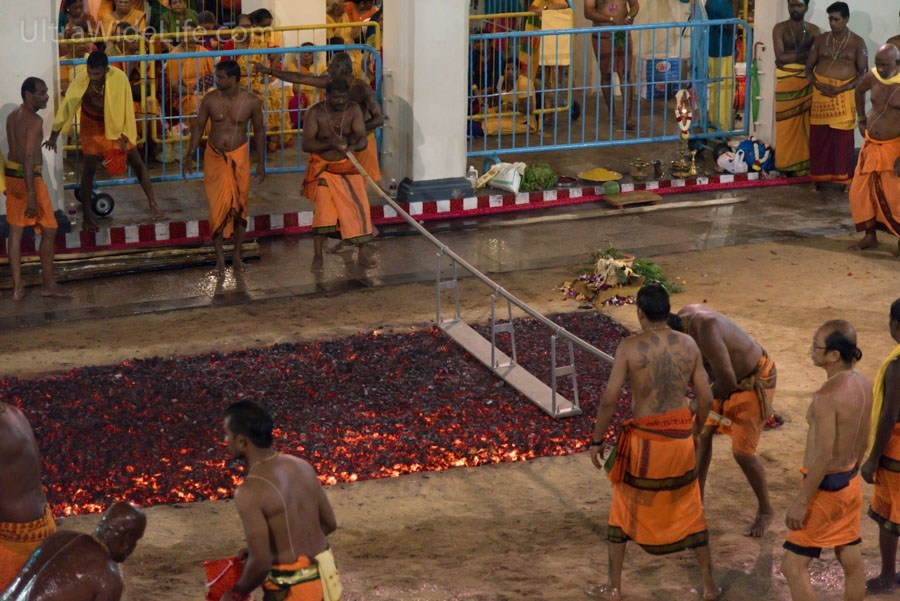 Would you walk on this pit of hot red burning charcoal in name of religion?
A firewalking ceremony, is celebrated by Tamil Hindus of Southern India. This event is grandly celebrated in India, Sri Lanka, Singapore, Malaysia and Mauritius in month of October/November in honor of wishes granted by Draupati Amman, who is considered the incarnation of Mariamman.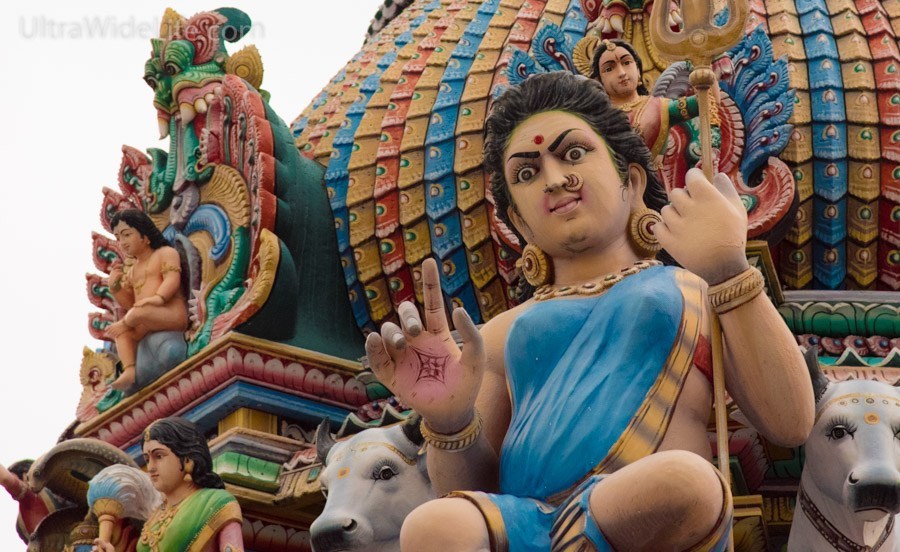 Guards of temple. I think she is saying, "Only one photo allowed."

LegendAccording to Indian mythology, Draupati was a main character of Mahabharata. She was wife to five brothers knows as Pandavas. When Pandavas lost Draupati to Kauravas in gambling, Kauravas dragged her in courthouse and played with her dignity. Draupati vowed to not comb her hair until she washed them with blood of one of Kauravas. 13 year later, Pandavas killed all Kauravas in a fierce battle and Draupati gets chance to complete her vows. She is also asked to walk over fire to prove her chastity and purity. Draupati walks over fire and comes out unharmed.The festival is celebrated to commemorate this event.