If everything goes according to the plan, Lakshadweep's Minicoy Island will soon have an airport. The final date isn't out yet, but the decision to have an airport in Lakshadweep was taken at the second meeting of the Island Development Agency, chaired by union home minister Rajnath Singh.
According to a statement released by the ministry of home affairs (MHA), the decision will help improve livelihoods in Lakshadweep.
"The union home minister directed everybody concerned to expedite the implementation of ongoing key infrastructure projects on the islands and develop community-based tourism in consultation with local stakeholders."
Lakshadweep at a glance

Located off the Kerala coast in the Arabian Sea, Lakshadweep literally means one lakh islands. The smallest union territory of India is a tropical archipelago of about 36 islands with 12 atolls, three reefs and five submerged banks.
Lakshadweep is as stunning as it is isolated. Parts of the island system have been deliberately kept detached from tourism. Out of the 36 islands, only 10 are inhabited, mostly by fishermen, and only five are accessible to tourists.
Lakshadweep can only be visited on a pre-arranged package trip and everybody, Indian or otherwise, requires a special permit – the easiest way to acquire which is to book a package tour through the government's tour operator, SPORTS, or arrange a hotel to sort it out for you.
The best time to visit Lakshadweep is from October to mid-May. From mid-May to September, it is rainy. Though, resorts in Lakshadweep are open throughout the year, reaching there by ship is difficult during monsoon.
Things to do in Lakshadweep
1. Discover the beautiful marine life in all imaginable colours with scuba diving.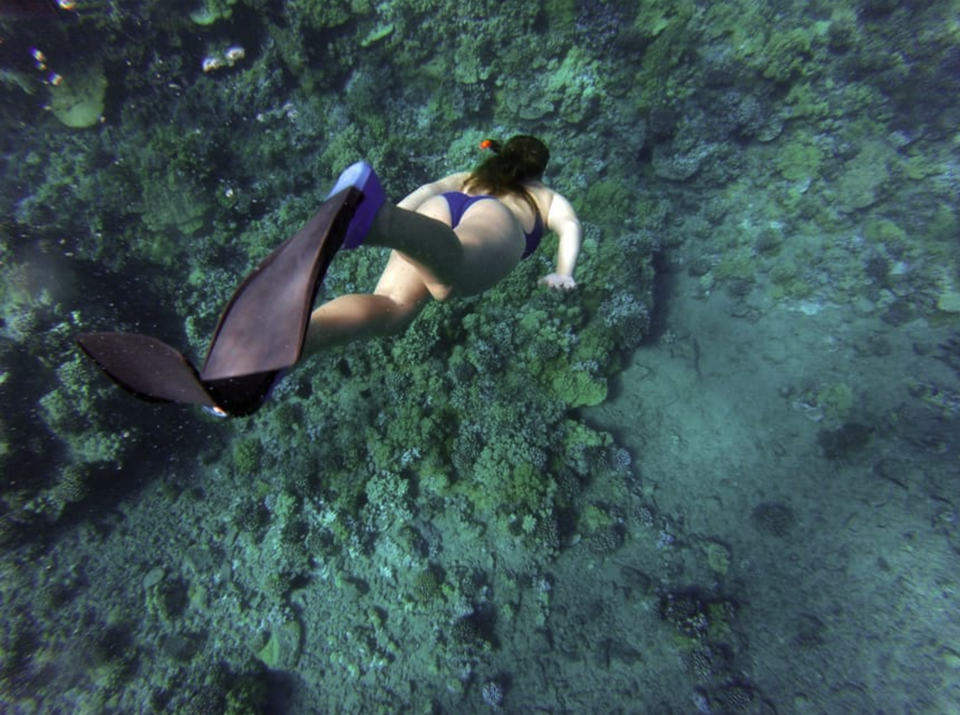 Lakshadweep offers a wealth of relatively untouched dive sites in the world. Coral gardens, slopes, walls, over hangs, soft coral and ship wrecks are some of the features of diving at this exotic destination.
Diving here is by all accounts better than anywhere else as El Nino has a lesser effect here. The instructors are well-trained professionals, who can speak English, French, German, Italian, Russian and Spanish.
2. Take a boat trip and indulge in island hopping to migrate yourself to a world of solitude.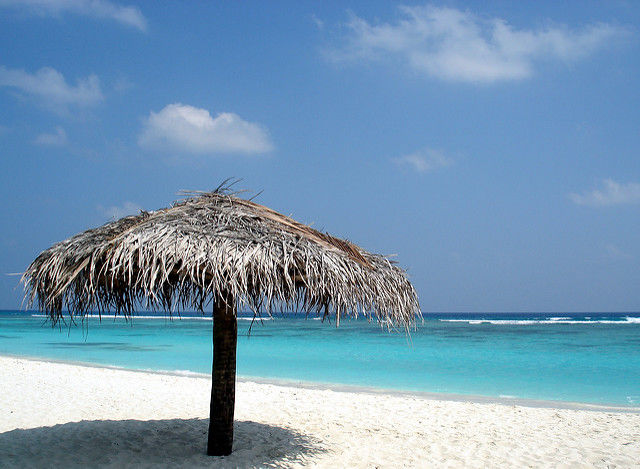 Island hopping is by far the best to explore Lakshadweep. Take a walk on these idyllic islands, interact with the locals and frolic in the warm waters of the Arabian Sea.
Inhabited Islands : Agatti, Amini, Andrott, Bitra, Chetlat, Kadmat, Kalpeni, Kavaratti, Kiltan and Minicoy
3. Experience the best of beaches in India: Kavaratti Beach, Minicoy Beach, Kadamat Beach, Bangaram Beach.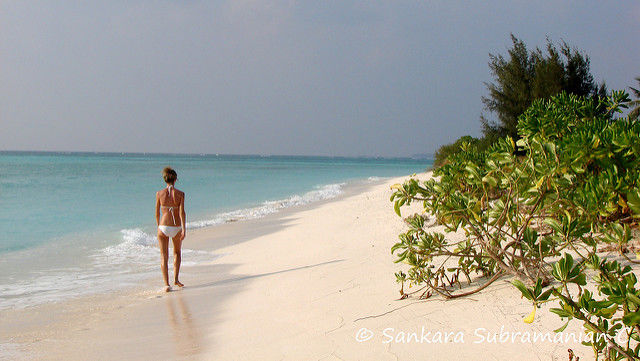 Lie back and enjoy the unforgettable scenery of Lakshadweep's poster beaches. At night, experience blooms of bioluminescent plankton wash ashore on the sand, transforming them into a mirror of the starlit sky.
4. Attend a folk dance event, such as Lava, Kolkali and Parichakali
The Lava Dance: A popular dance of Minicoy Island that is performed on festive occasions, wearing multi-coloured costumes and to the tune of drums.
Kolkali Dance: A stick dance, which is performed only by men in pairs using sticks. The dancers move in circles following the rhythm produced by the tempo, which increases as it progresses.
Parichakali Dance : It is also called the Shield Dance, as it is performed using shields and swords. It is a kind of martial art form in which the dancers perform acts of bravery.
5. From canoeing, kitesurfing to kayaking, Lakshadweep is full of amazing activities to satisfy your inner adrenaline seeker.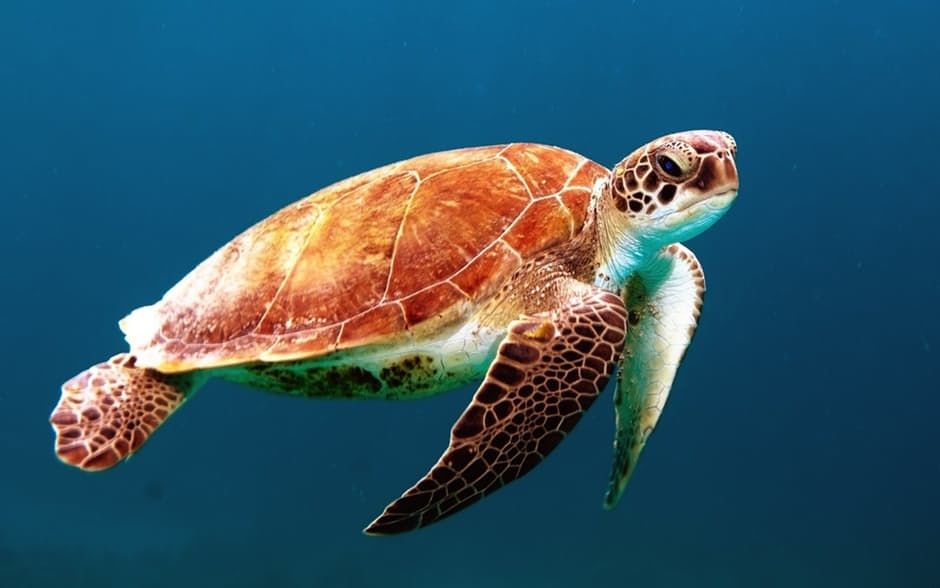 Lakshadweep is the only destination in India's western waters populated with coral. Goa may have beautiful beaches, but if it's unspoilt marine wildlife you're after, Lakshadweep reigns supreme.
6. The best way to experience Lakshadweep is through your stomach, so savour the local delicacies.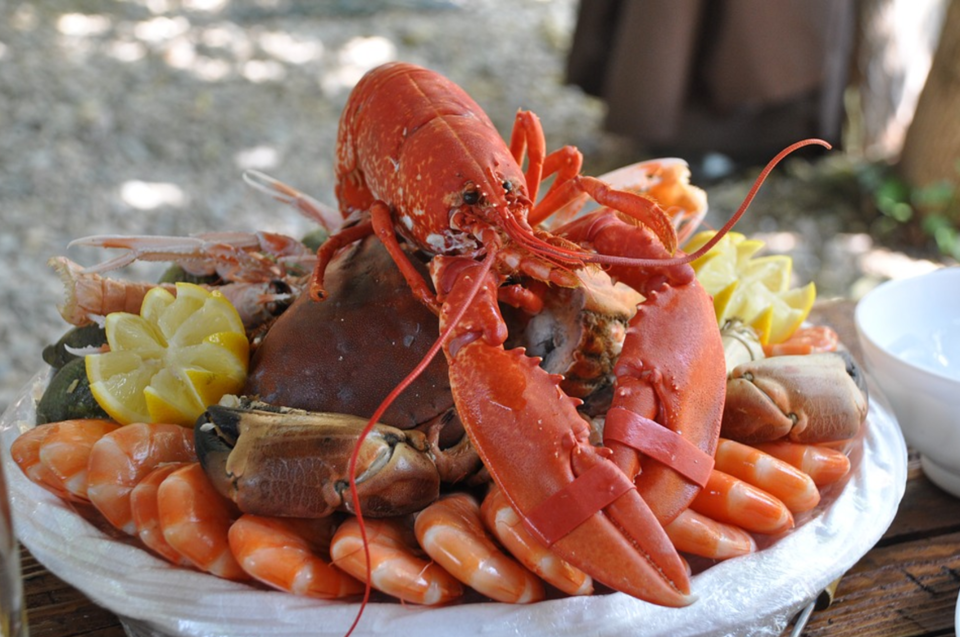 It is often said that food options in Lakshadweep are equivalent to the number of islands. The local food of the island has a major Kerala influence in its cuisine, so the primary ingredients in most of the dishes, include coconut and rice.
Once in Lakshadweep, you cannot escape the aroma of tempting traditional dishes, such as octopus fry, appams and tuna cooked with a special tang of coconut flavour. Some favourite eateries include, Agatti Island Beaches Resort, Akshaya Mess and Food Court.
7. Visit the most scenic island with colourful corals: Kalpeni Island.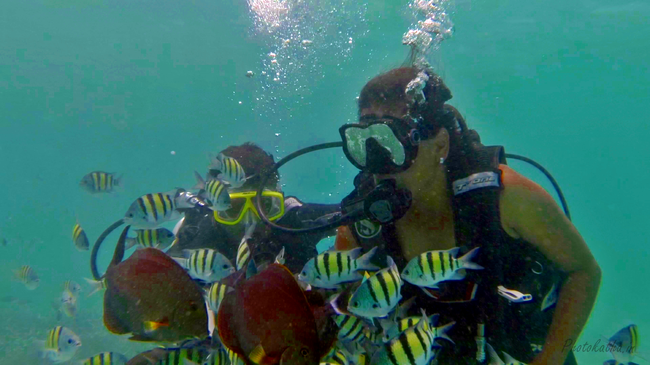 Kalpeni has a beach at the northern tip of the island called Tip Beach where one can do snorkeling, sea bathing and kayaking. Because of the coral reefs present in the sea near the beach, the water is shallow and calm, making it an excellent spot for beach activities.
8. Slather on some sunscreen, pull up a deck chair, and catch some rays on Bangaram Island.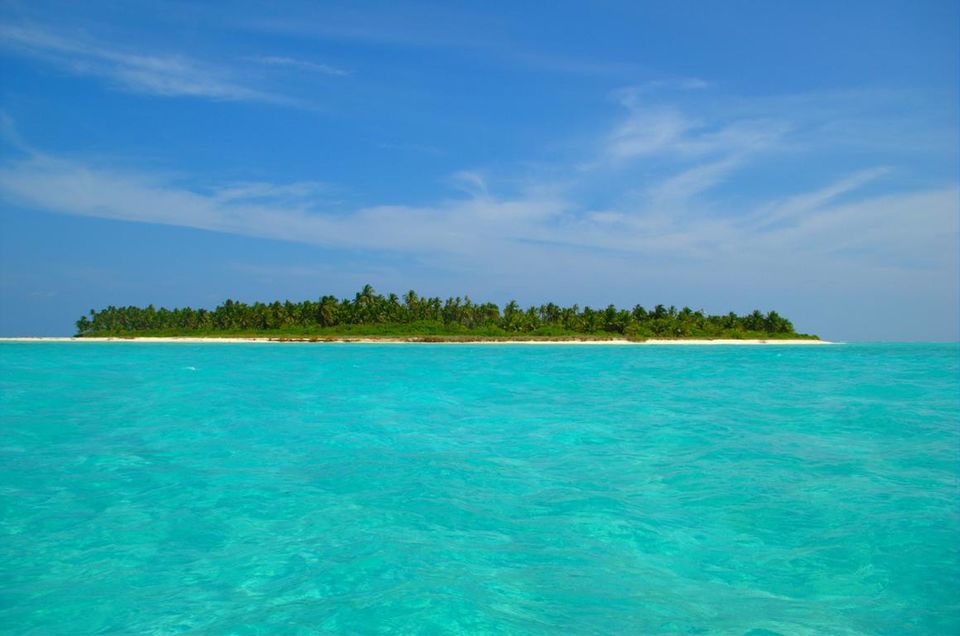 This teardrop shaped piece of land is encircled by creamy sand and is one of the most beautiful islands of Lakshadweep. From the shipwreck snorkelling site to hidden beaches with hermit crabs, bluest of the blue ocean to a lagoon full of sea turtles, it is a real getaway from the cacophony of crowded cities and offers a memorable escape into isolation.
9. Visit the lighthouse on Minicoy Island to get an unhampered perspective of the islands for miles around.
Built in 1885 by Lord Ripon, the then Governor General of British India, the lighthouse on Minicoy Island is one of the oldest lighthouses in Lakshadweep. It is one of the must visit places in Lakshadweep and the view from the top of the lighthouse is absolutely spellbinding.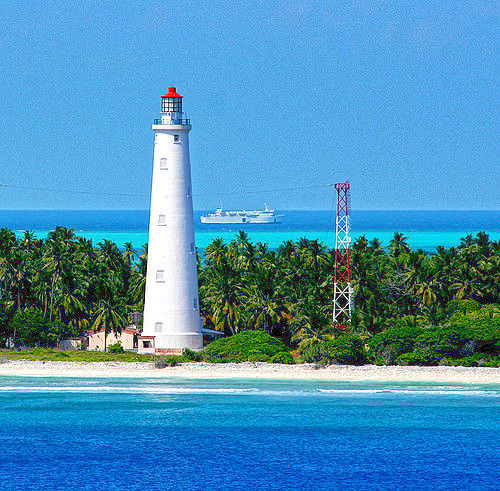 10. Search for some collectibles while strolling on the soft sands of the beaches. You will cherish the souvenirs forever.
Have you been to Lakshadweep? Write your own travelogue and share your experience with the world.