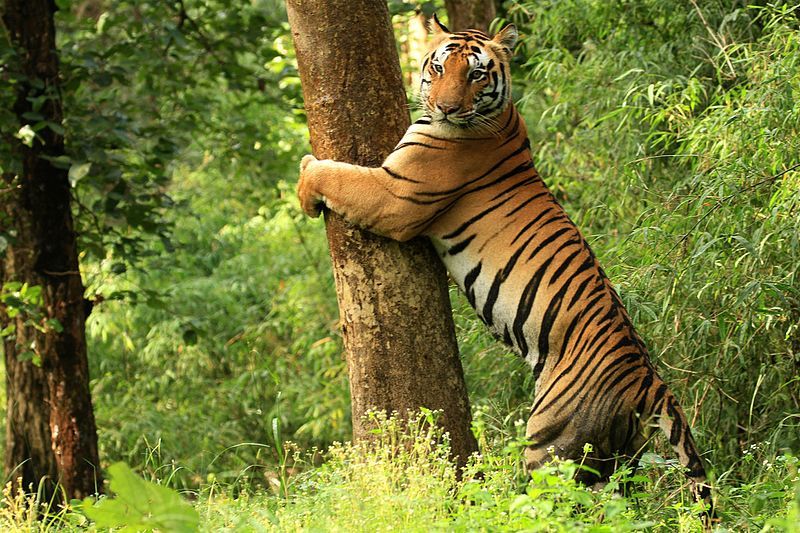 Hindustan ka Dil Dekha?
Well, it is never too late! Madhya Pradesh always welcomes you with open arms, and lots more! Step back in time at the Khajuraho Group of Monuments, relive the regal lifestyle of the biggest Rajas and Maharajas of all times at Gwalior, get awed by the many wonders of nature in Jabalpur, spend some peaceful moments in Pachmarhi or Sanchi, or gear up for exciting wildlife encounters at Kanha or Bandhavgarh.
You can never run out of things to do in Madhya Pradesh, with each corner of the state offering unmatched, unforgettable travel experiences. As Incredible India rightly puts it: Hindustan ka Dil Dekho!
Fly into the royal city of Gwalior, home to many magnificent forts and palaces. The day will be about a tête-à-tête with history for you, and you're sure to have hundreds of photographs and countless interesting anecdotes to share from this visit.
Your first stop here will be the Gwalior Fort, among the top tourist attractions in Madhya Pradesh. Dating back to at least the 10th century, this is among the biggest forts in India, is a testimony to the rich heritage of our country and offers stunning bird's eye views of the city of Gwalior.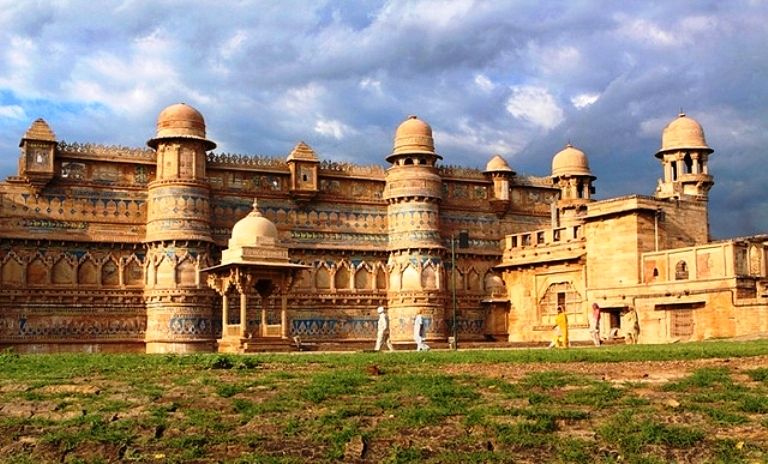 Other forts to visit here include the Man Singh Palace (known for its exquisite exterior tile work), Jai Vilas Palace (home to the royal Maratha Scindia dynasty) and the palace-turned-museum Gujari Mahal.
An overnight train from Gwalior is an oft recommended way to reach Khajuraho, 280 kilometres away. However, if you have the luxury of time, you can also hire a cab or drive down.
Welcome to Khajuraho, one of India's most popular UNESCO World Heritage Sites. The Khajuraho Group of Monuments boasts of a number of Hindu and Jain temples that have been built as per the Nagara style architectural symbolism. Build during the Chandela dynasty around the 11th century, the temples depict many art masterpieces relating to meditation, erotic art, teachings, royalty and other such subjects.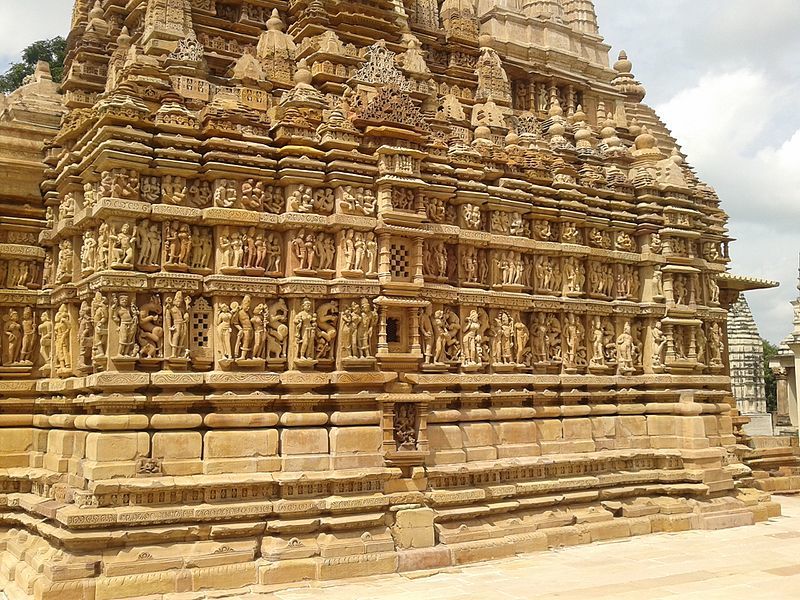 If you're planning to visit the city in February, you'll also get a chance to experience the glorious Khajuraho Dance Festival. This is when the entire temple complex comes alive with bright lights, music and various Indian classical dance performances, such as Kathak, Bharathanatyam, Kuchipudi, Manipuri and Kathakali by eminent personalities.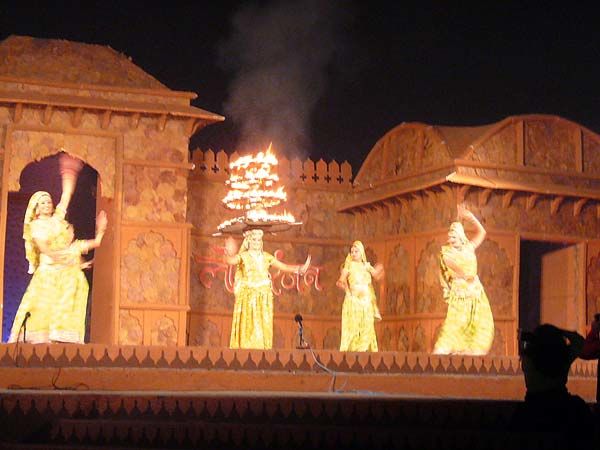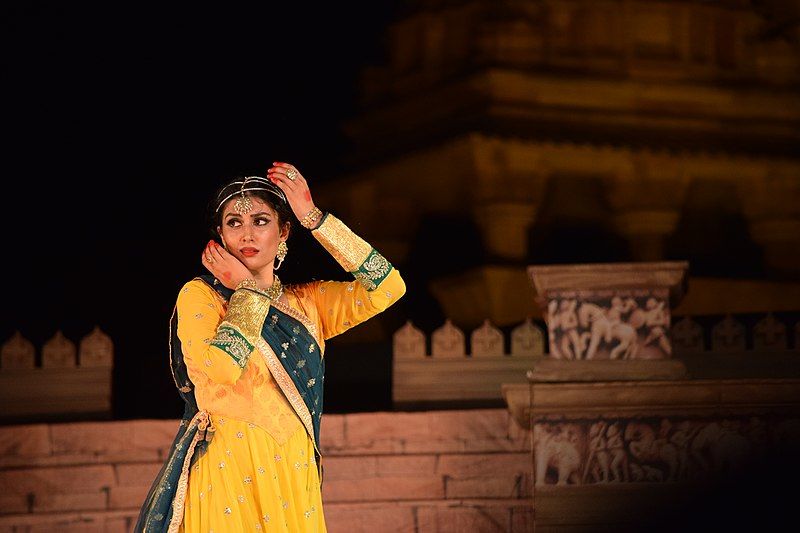 This 5-day itinerary only allows one day in Khajuraho, but if you can, spend at least a long weekend here to admire the elaborately designed temples and the intricately carved interiors of the same.
Take an overnight train from Khajuraho to Jabalpur, where an exciting day awaits you.
Relax for a couple of hours before you begin your exploration of the city. Make a beeline for the ruins of Madan Mahal, located atop a hill and dating back to the 11th century. Known to be among the best ancient museums in India, it takes you back to the life and times of the Gond Queen Rani Durgavati and her son Madan Singh. There are many legends associated with the fort, including stories about an underground tunnel as an escape route, speculations about the fort being home to gold bricks from the Gond dynasty treasure and so on.
The famous Balancing Rocks of Jabalpur are also located in close proximity to Madan Mahal. A natural geological formation, it comprises of a big oval rock balancing over other huge stones. Considered to be a natural wonder, it is believed that nothing can disturb this balance. This belief has been further strengthened as the rocks have survived earthquakes of high magnitude as well.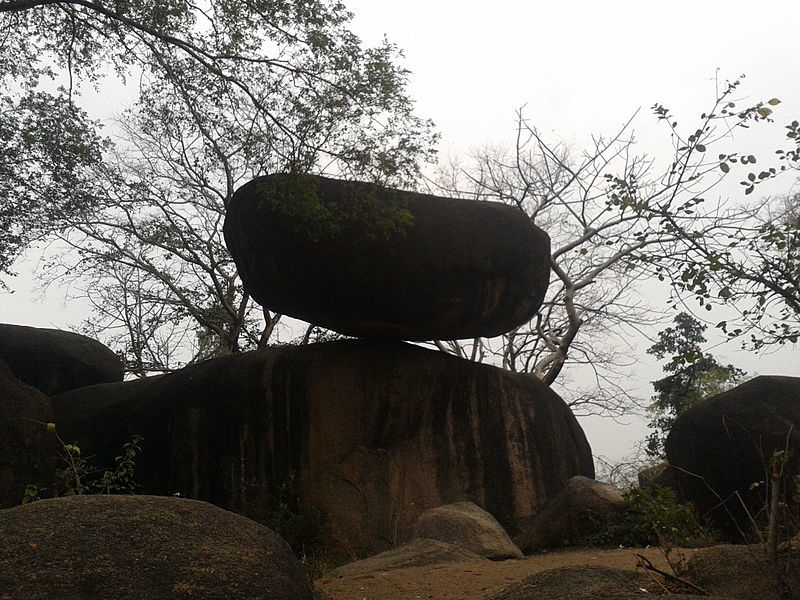 Yet another popular tourist attraction in Jabalpur is the Rani Durgavati Museum. A must visit for history buffs, it has exhibits in the form of paintings, sculptures, inscriptions, photographs and more.
Later in the day, plan a lunch and cruise at Bargi Dam, built on the Narmada River. Other activities you can indulge in here are water scooter rides, speed boating, paddle boating and birdwatching.
Begin your day with a visit to the glorious Dhuandhar Falls, a 30-metre high waterfall in Bhedaghat. As the name suggests, this smoky cascade is a beautiful sight and a delight for nature lovers as well as photographers. You can opt for a boat ride here or through the natural marble rocks carved by the Narmada River.
In the evening, get set for your road trip from Jabalpur to Kanha. Hiringa cab is recommended and the distance of about 200 kilometres is covered in 5 hours. The journey begins through green rural landscapes and finally ends in the thick of the Kanha forest, and a starlit sky.
An early morning safari in Kanha is a wonderful time to soak in the beauty of the forest and catch a glimpse of the animals in their natural habitat. Wake up at 4 a.m. to be in time for the safari and don't forget to carry a pair of binoculars (or rent one at the gate). The safari booking needs to be done online and while doing that, research in advance about the core and buffer zones at Kanha National Park. Sighting is often rare in the buffer zone, so it is recommended that you opt for a jeep safari in one of the core zones, Kanha, Kisli, Mukki and Sarhi.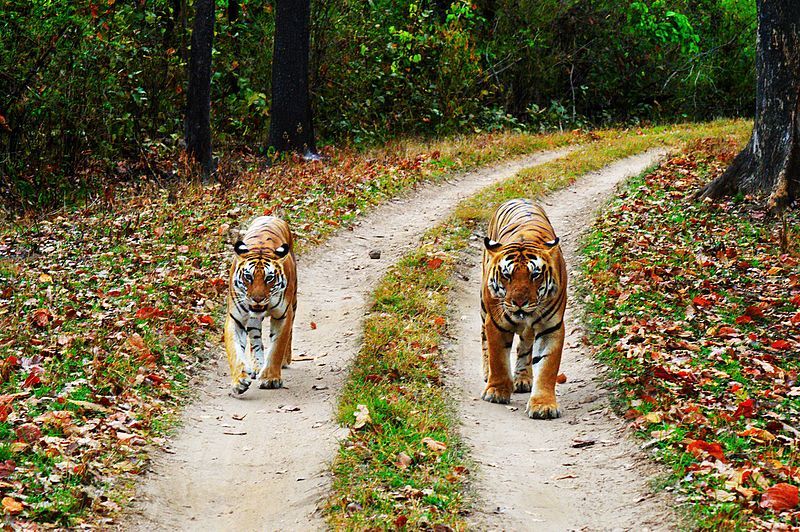 The core zone is also known for dense forests especially during the latter part of the year, with beautiful Sal trees creating picture-perfect moments at every turn. The countless trees also create suspense at every turn, as you wait to see Jungle Cats, Jackals, Barasingha, Gaur, Hyena and more.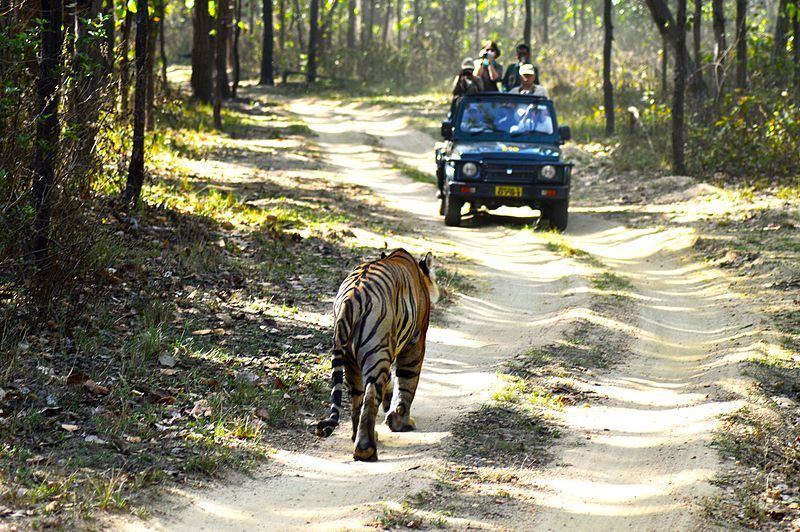 Also go for an evening safari (try to get a different zone) for up close and personal encounters with wildlife as the sun begins to set. The forest is also home to many varieties of flora and birds, so make sure you ask you guide lots of questions.
Enjoy a fun evening with a bonfire at your resort, and count the stars for as long as you like.
Plan your return journey through Indore, the Street Food Capital of India and stop by at Sarafa Bazar for sampling Poha, Jalebi, Kachori, Moong Bhajiya and Indori Namkeen. There's no place else that can offer such delicious street food and is sure to make your experience of Madhya Pradesh come a full circle!
Frequent searches leading to this page:-
madhya pradesh tour packages, 5 days itinerary for madhya pradesh, 5 days trip to madhya pradesh, madhya pradesh tour itinerary, itinerary for madhya pradesh tour