Have you ever envisioned yourself lying beneath a glass ceiling with a pine forest in the background and the majestic Himalayas in the foreground? Do you want to snuggle up in a blanket at night with a glass of wine and gaze at stars? If you said yes, we have the perfect suggestion where you can bring your fantasy to fruition.
For Tripoto's 10 days of Christmas, where we reveal one magnificent property every day, the spotlight has been stolen by Taara House in Manali!
Location: Hadimba Temple Road, Nasogi, Old Manali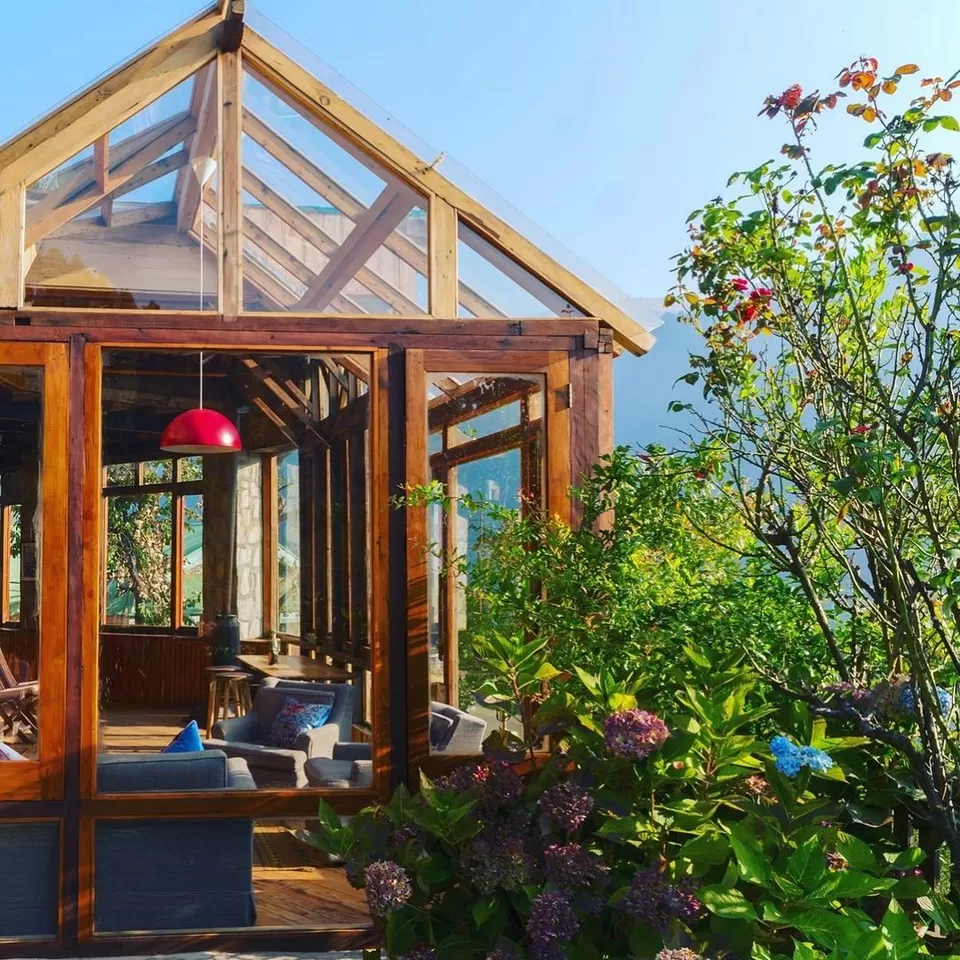 About the property:
Built as a combination of classic Victorian and mid-modern style, Taara House is a cottage made with love and care. The interiors of the cottage are so tastefully done that you wouldn't want to come back. You will also notice Scandinavian light fixtures, customised furniture, and a great fine art collection inside this two-bedroom cottage. Moreover, when the snow envelopes the outside world in a blanket of white, you can warm yourself with your very own Bukhari or fireplace inside.
Tripoto's Secret Tip:
While staying here, you will wake up to bright sunshine and happy cuddles from the cutest doggies on the property. There's also an outside patio for early sunning or late-night discussions with a bottle of champagne. The terrace garden is the romantic backdrop for a steaming hot cup of morning tea or a midnight kiss under the stars. Wooden windowpanes with glass windows, guarding such amazing views of the Himalayas that you'll be entranced just by staring at them.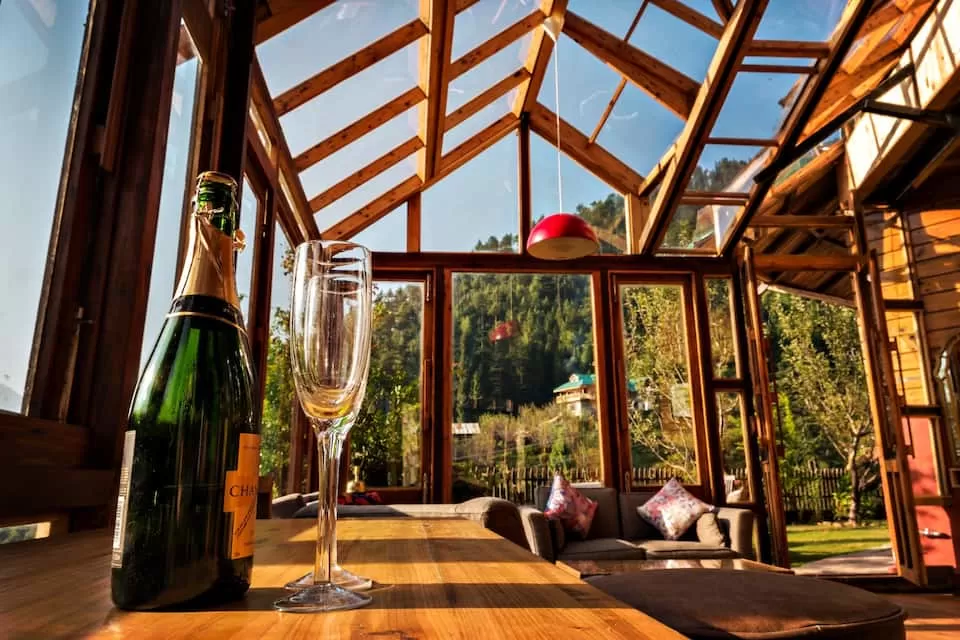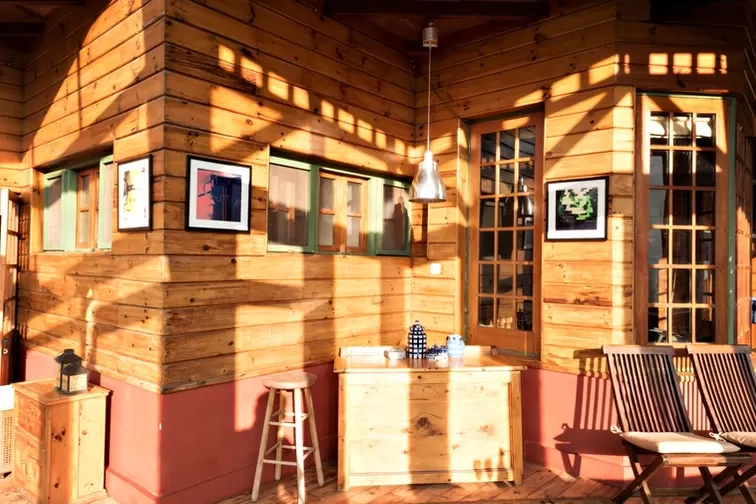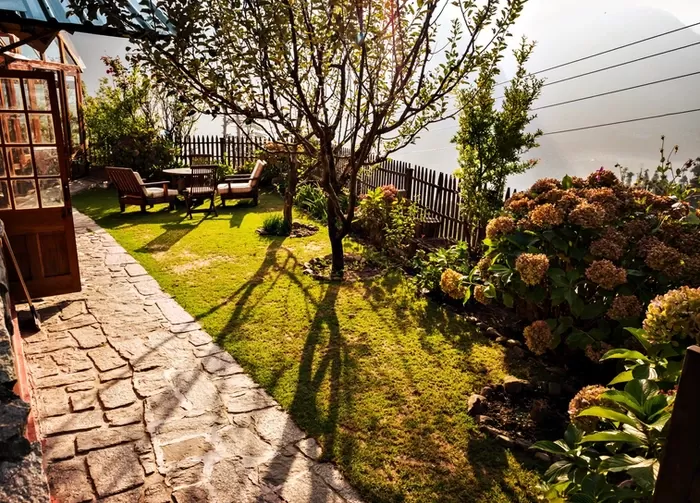 Ideal for:
This quaint haven is great for a romantic trip with your loved one. The tranquil setting, away from the hustle and bustle of the city, will provide you with the ideal spot for spending quality time with your partner. Well, if you come with your friends or families, this property has also something for each of them.
How to reach:
Taara House has one of the best locations in Manali. From the main market area, it is just 3 km away. The famous Hidimda temple is only a 15-minute walk from the property. Manali is well connected with major cities of India by road. Bhuntar is the nearest airport to Manali, which is only 50 km away. The closest major railway station is Chandigarh (315 km) or Pathankot (290 km). You will get an ample number of options from both stations up to Manali.
Best time to visit:
You can give a try to this property any time of the year except the monsoon months i.e., from July to August. October to May is considered to be the best time to visit Manali. If you are crazy about winters in the Himalayas and wish to live in a gorgeous house close to nature, this home would be the right pick from December to February. During that time, the temperature hovers around sub-zero, and Manali becomes a paradise on earth with its snow-clad surroundings.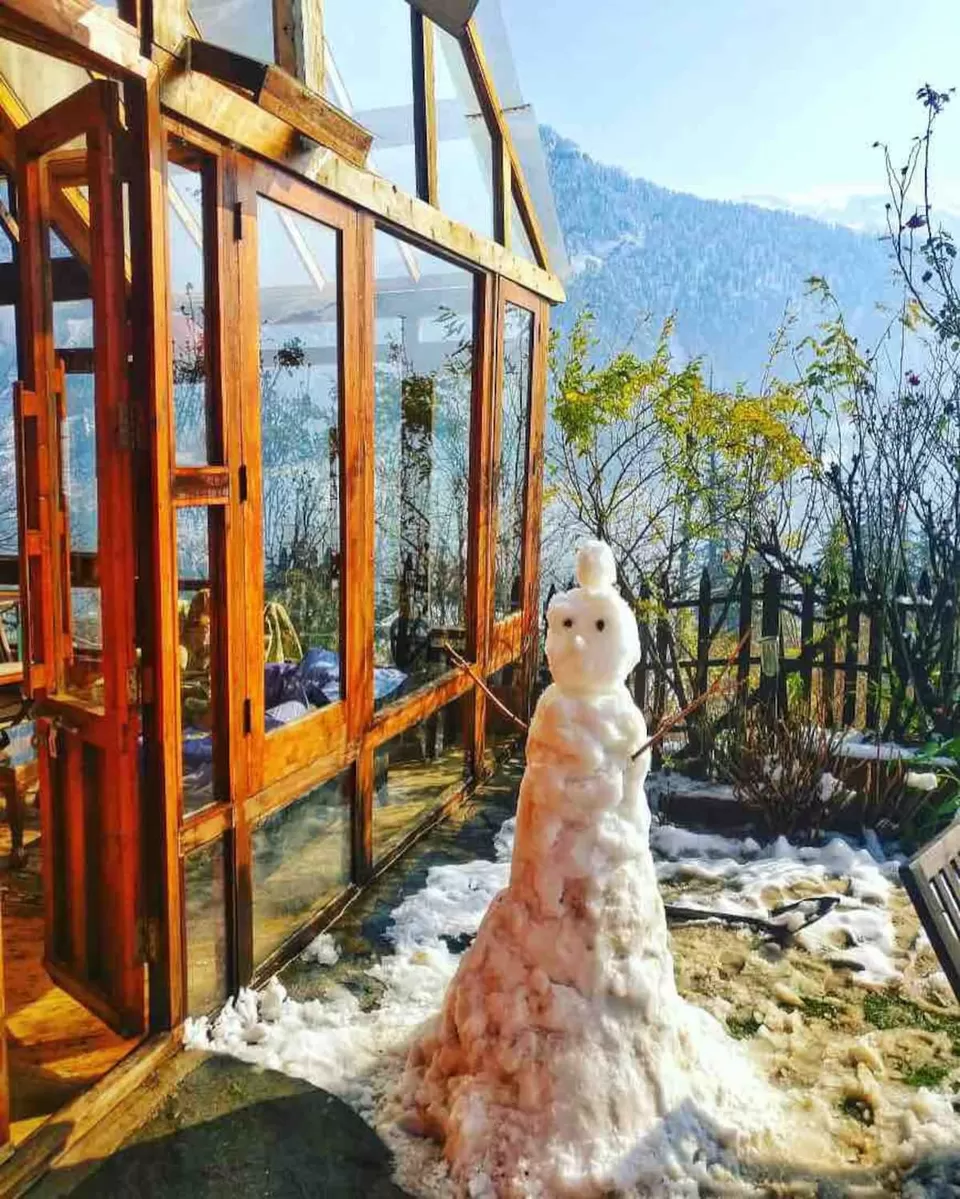 Booking details:
Cost: The entire two-bedroom cottage can be booked at Rs. 15,500 per night. A maximum of 4 guests can be accommodated in those rooms. But you have to book for 2 nights minimum.
Website: https://www.taarahouse.com/
E-mail: taarahouse@gmail.com
Are you ready to pack your bags and spend a few days gazing at the majestic Himalayas? Book your stay at the Taara House and just head on over whenever you need a break from the busyness of your crazy city life.
Ready to travel for free? Earn credits and redeem them on Tripoto's weekend getaways, hotel stays and vacation packages after the pandemic is over!