A small rusty cottage with a lawn and kitchen garden, mist and cloud at the windows, and secluded greenery all around. This is all we could have wished for on our mountain trip. Owning such a property in the majestic mountains may be a faraway dream, but spending quality time there is simply a matter of will and knowledge. Here is the list of 22 homestays and B&Bs in the Indian Himalayas that are located in peaceful places and cost less than 5k per day.
Uttarakhand
1. Pindari Cottage, Nainital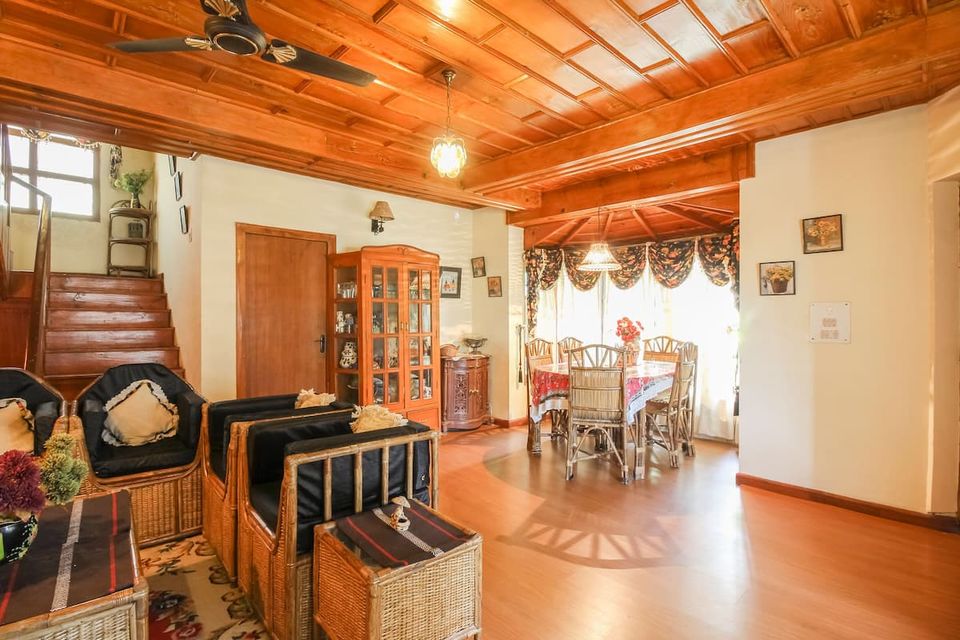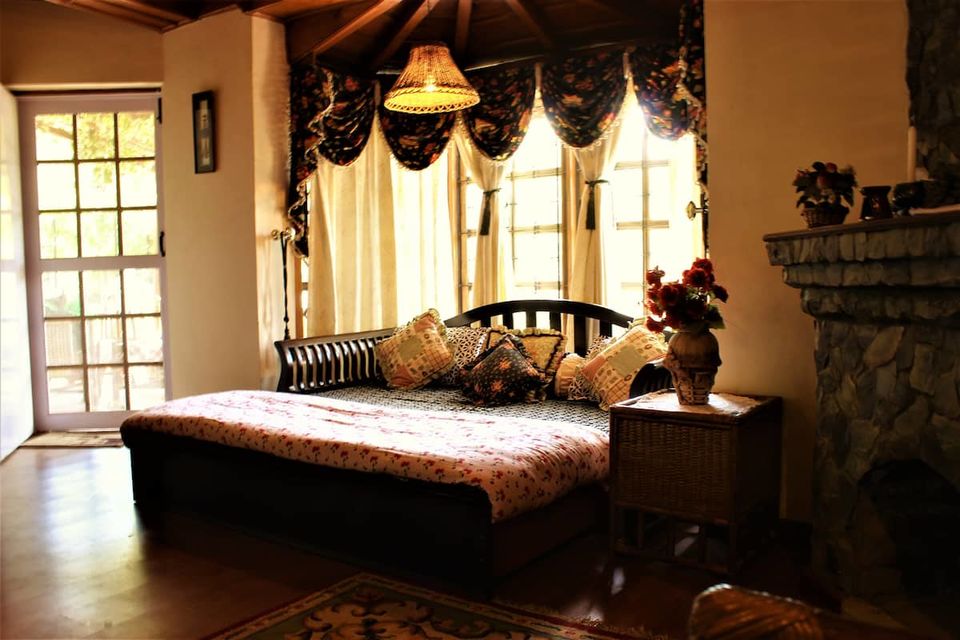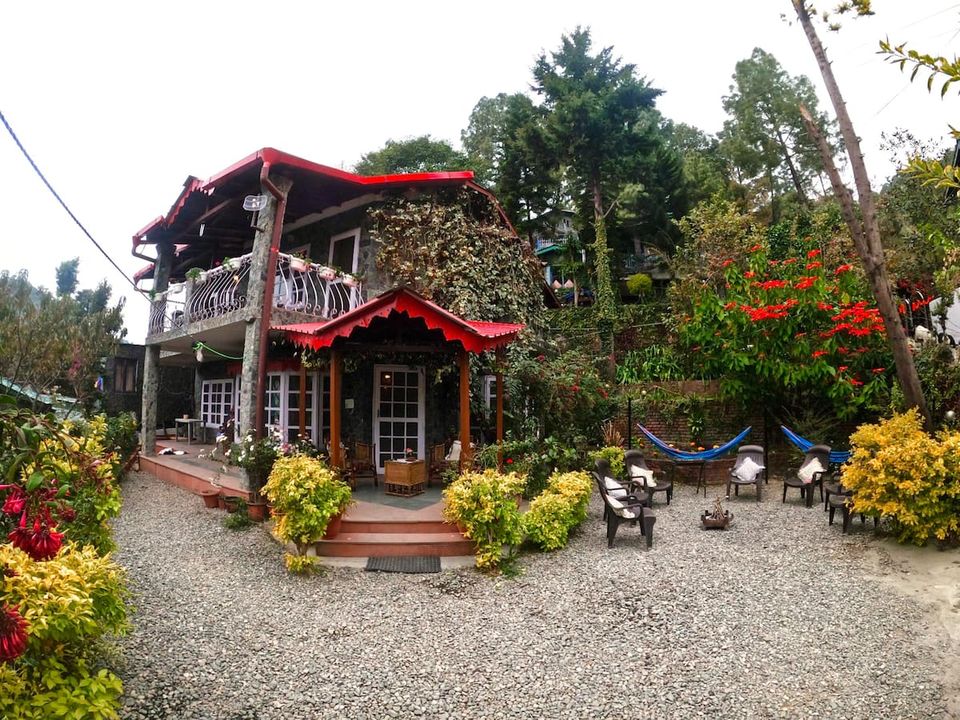 This beautiful homestay located in Bhimtal is your perfect gateway if you are looking for a weekend getaway to escape from the monotony of the city grind and unwind in the lap of nature. As soon as you take the steep trail towards the cottage, you will be welcomed by lush green mountains and blue pine trees. The large garden area inside the property provides plenty of space to bask in the warmth of the bright sun during the day and lounge by the warm crackling fire during cold evenings.
Tariff: Rs. 3480 per night
2. Zero Stay Cottage, Kanatal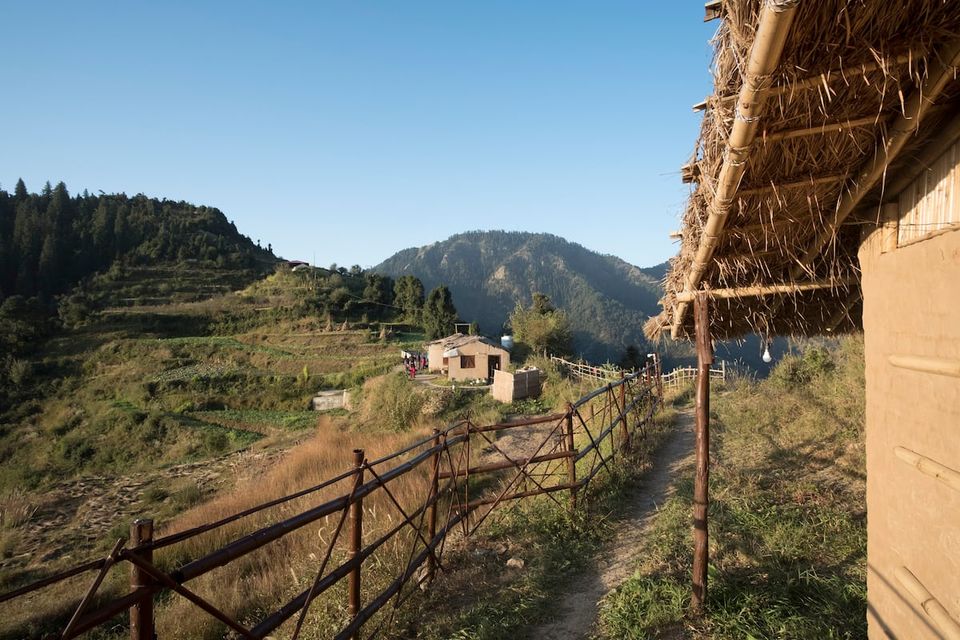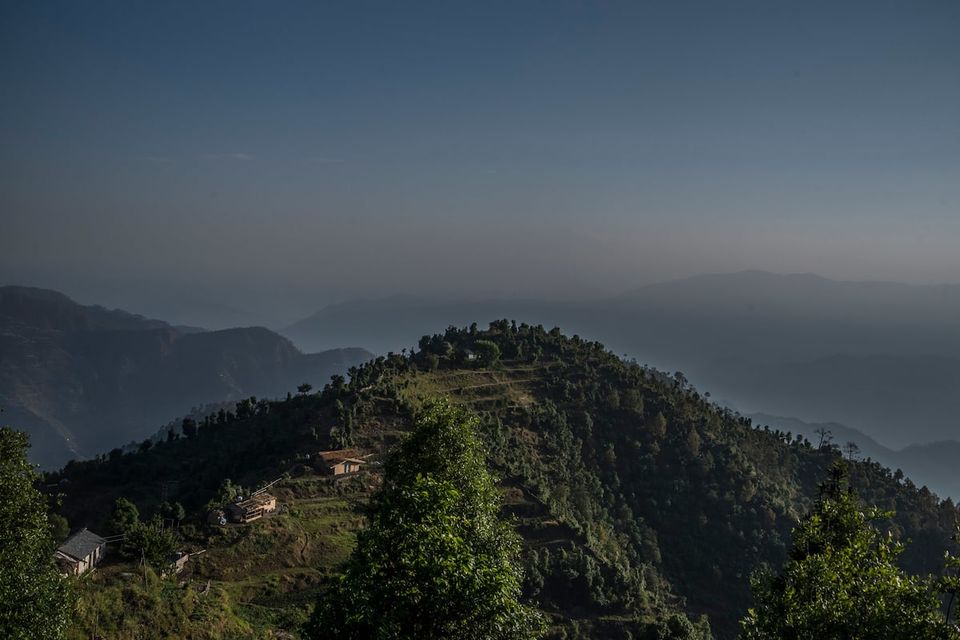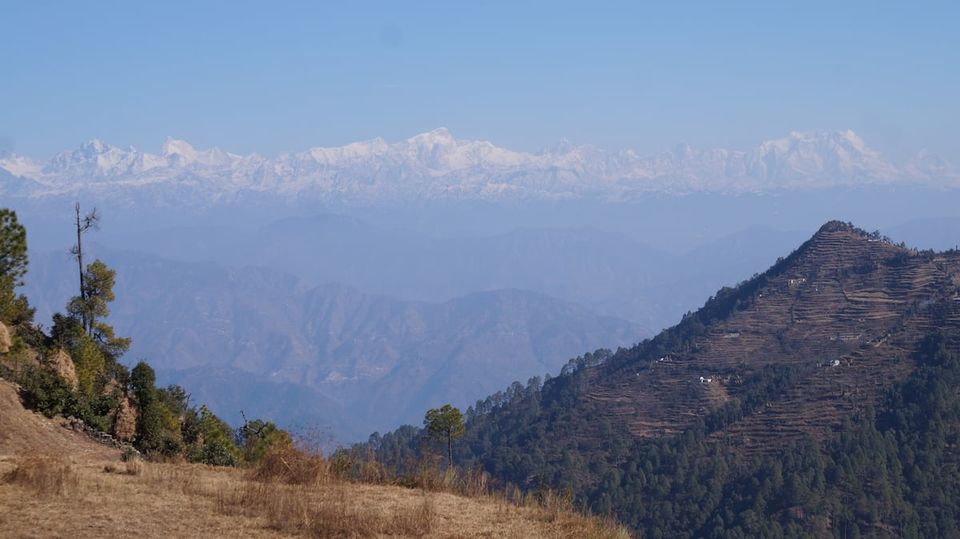 Your search for a tranquil Himalayan retreat in Kanatal ends at Zero Stay Cottages. It welcomes people from all over the planet to come and experience what Nature has to offer when it is in its most pristine form. Apart from warm Garhwali hospitality, you will have the best-in-class amenities to make your holiday memorable. The eco-friendly cottage is ideally positioned to provide a stunning view of the Himalayas and local tourist hotspots.
Tariff: Rs. 2850 per night
3. Himalayan Anchor, Ranikhet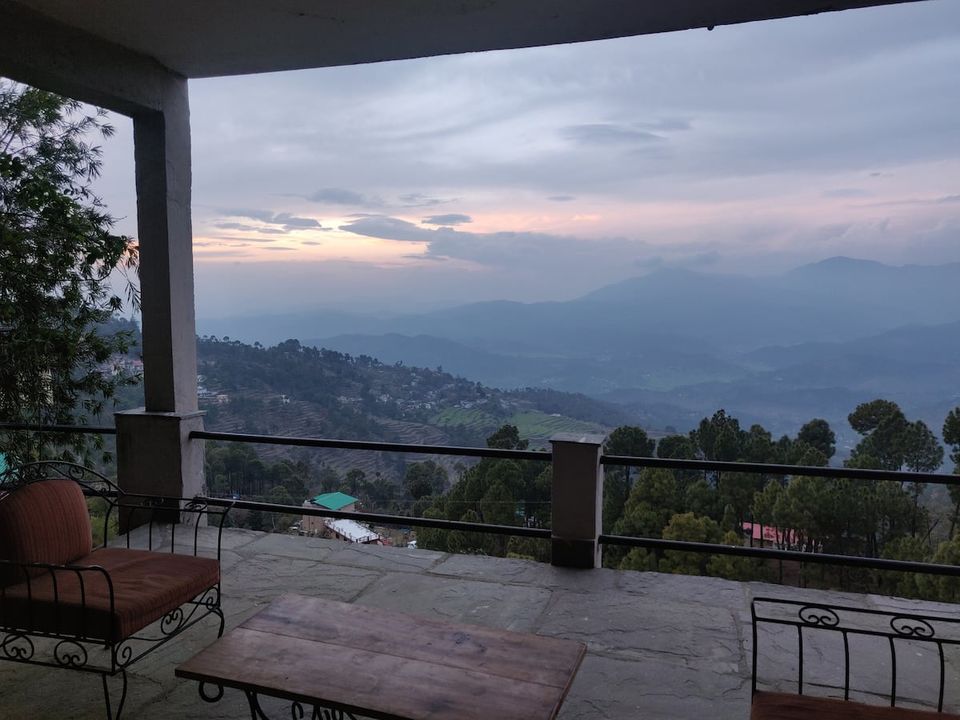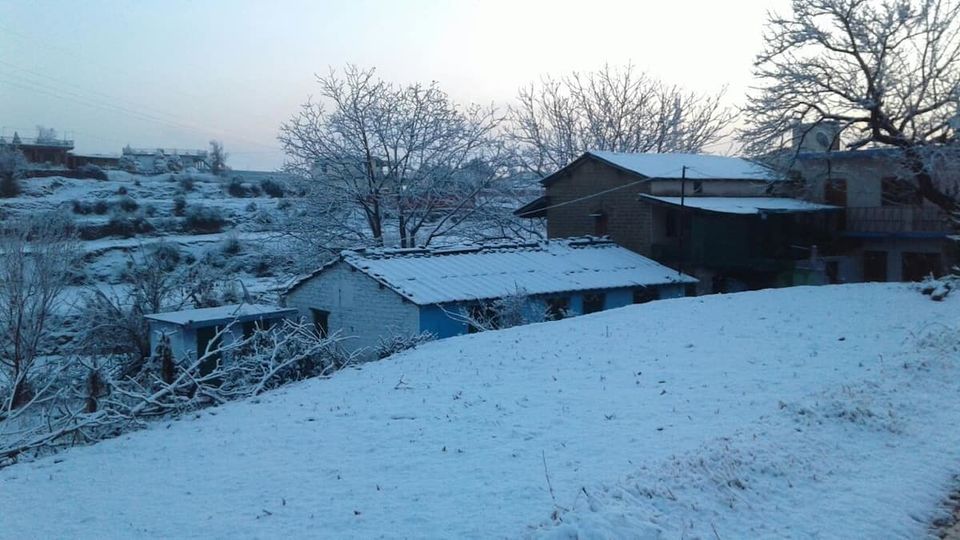 This lovely hamlet is located in the Majhkhali village of Ranikhet, renowned for its natural beauty. The cottage is in a fantastic location, with a panoramic view of the snow-capped Himalayan hills (Nanda Devi group) and the valley in front of it. Despite its natural setting, Himalayan Anchor is fully equipped with modern amenities. This is an ideal location for folks who want to get away from their homes and relax while taking in the scenery.
Tariff: Rs. 5000 per night
4. Dak Bungalow, Peora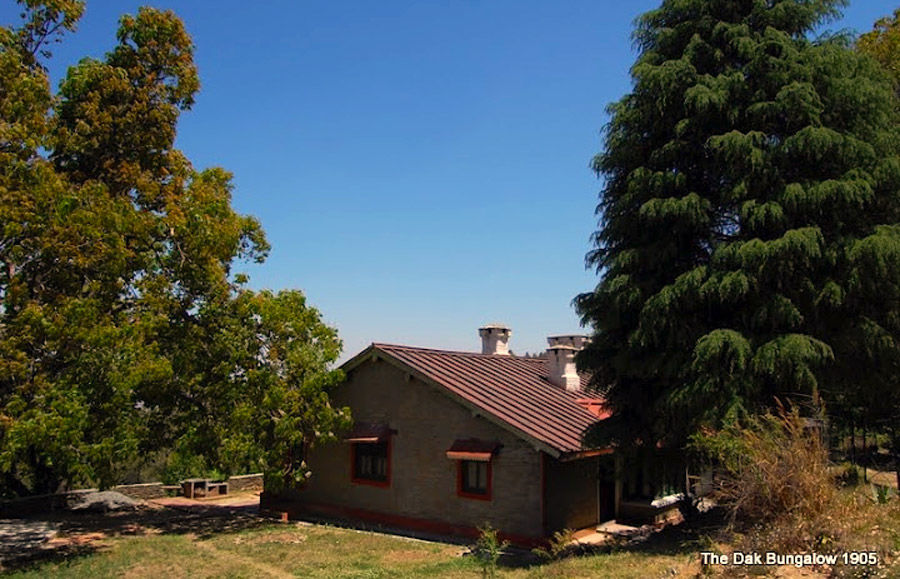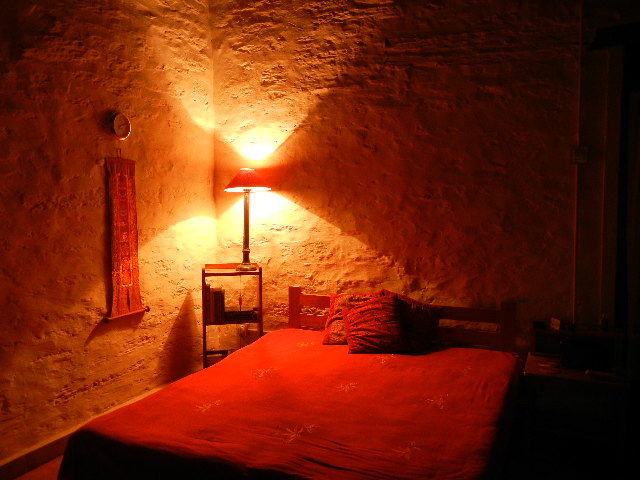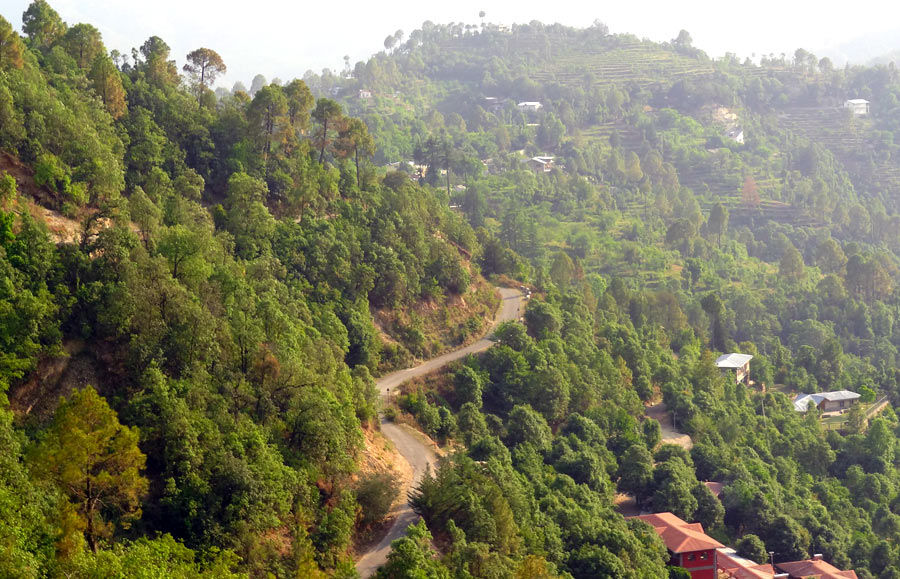 The Dak Bungalow (Bangla) at Peora is a magnificent old British inspection bungalow built-in 1905 along the silk route. Over a decade ago, Shubha and Pradeep Gupta moved in and opened it up to guests to experience a slice of history. If you have a passion for photography, you will find enough to feast your eyes on, from the colors of the Blue Magpie to countryside village walks through colourful pine forests, to the fascinating night sky with myriad stars and lights of the Almora town across the valley.
Tariff: Rs. 3000 per night
Himachal Pradesh
5. Naggarville, Naggar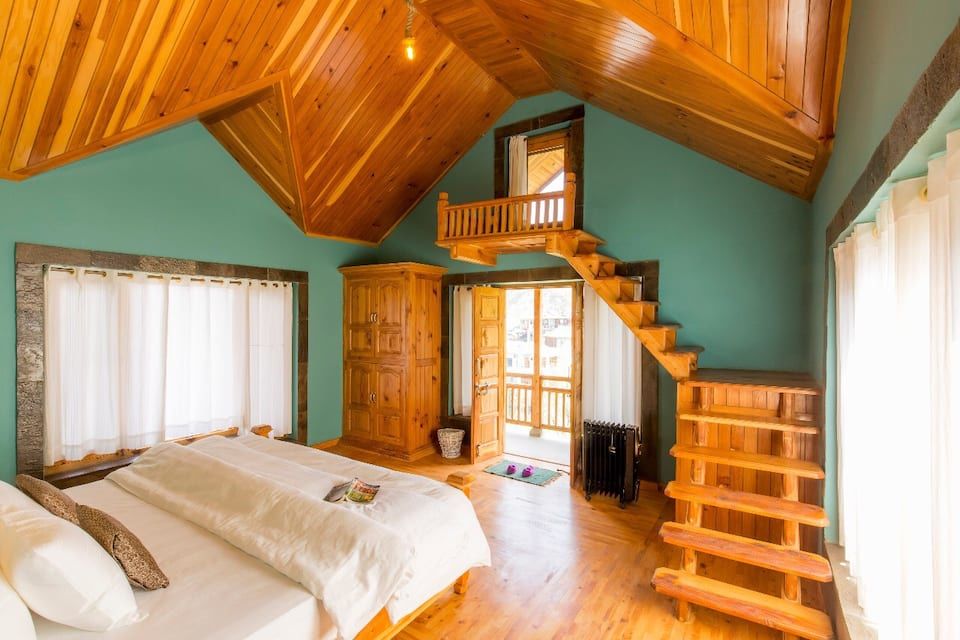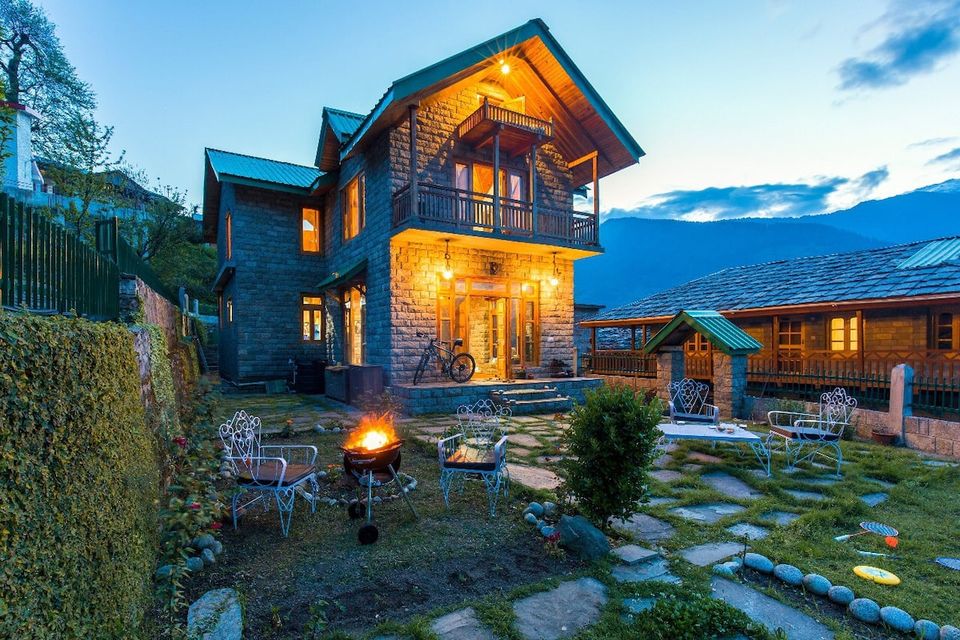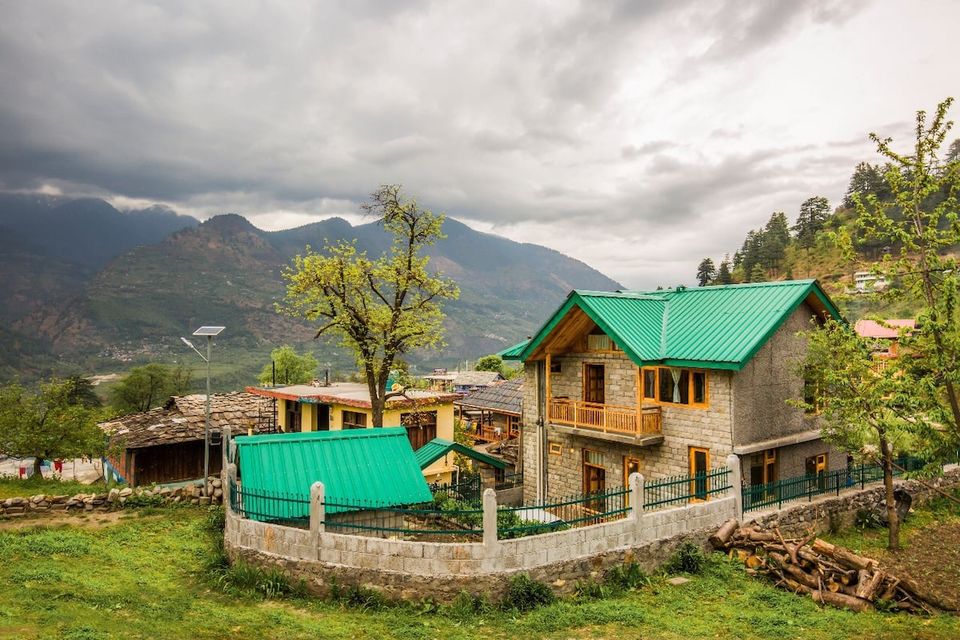 Located at a distance of a few meters from the legendary Naggar Castle, this homestay has been designed in keeping with the traditional Himachali architecture. Boasting beautiful extensive and intricate woodwork, the homestay offers a splendid view of the mountains from its spacious balcony. If you're on the prowl for a comfy homestay to escape the busy hustle-bustle of your city lives, Naggarville is worth staying at.
Tariff: Rs. 4071 per night
6. The Lost Escape, Jibhi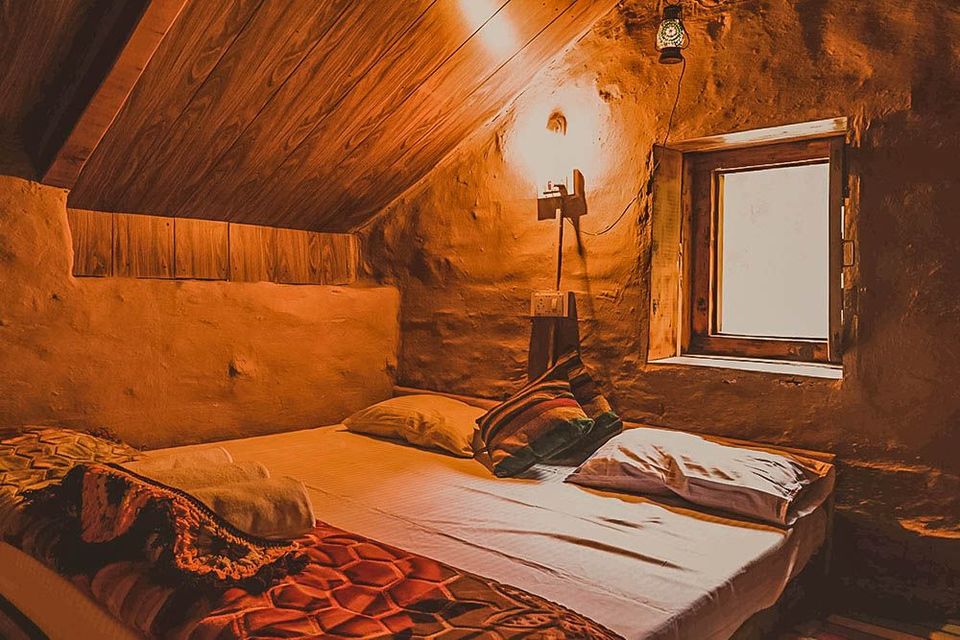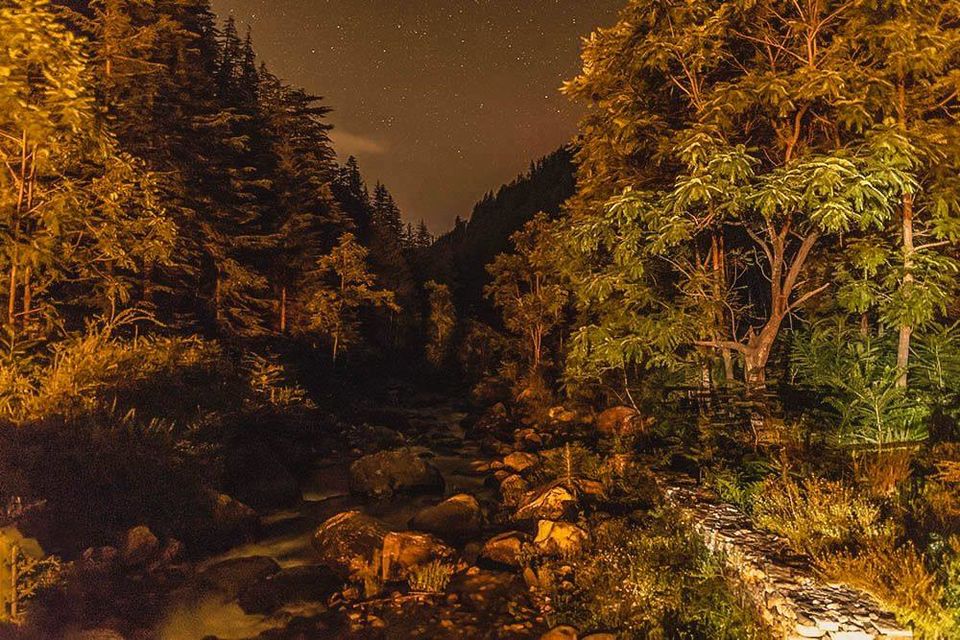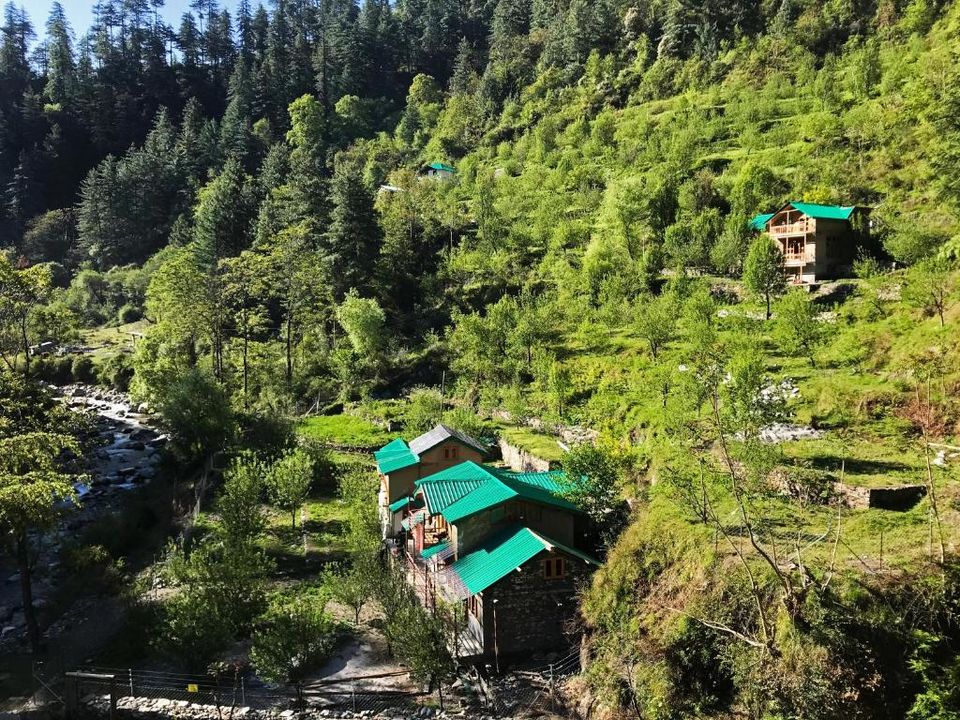 True to its name, 'The Lost Escape' is that one place where you would want to get lost on purpose. The homestay is an old house built in wood and stone, in the Himachali style of Architecture. The walls and floors of the resort have been plastered with mud which makes you feel at home. Located in Jibhi village, this is a beautiful destination to experience local culture and live like a local. Jibhi is one of those places in Himachal which don't need a defined nature trail, and each direction you begin to walk will become a trail.
Tariff: Rs. 3060 per night
7. Pine Royale Himalayan Chalet, Manali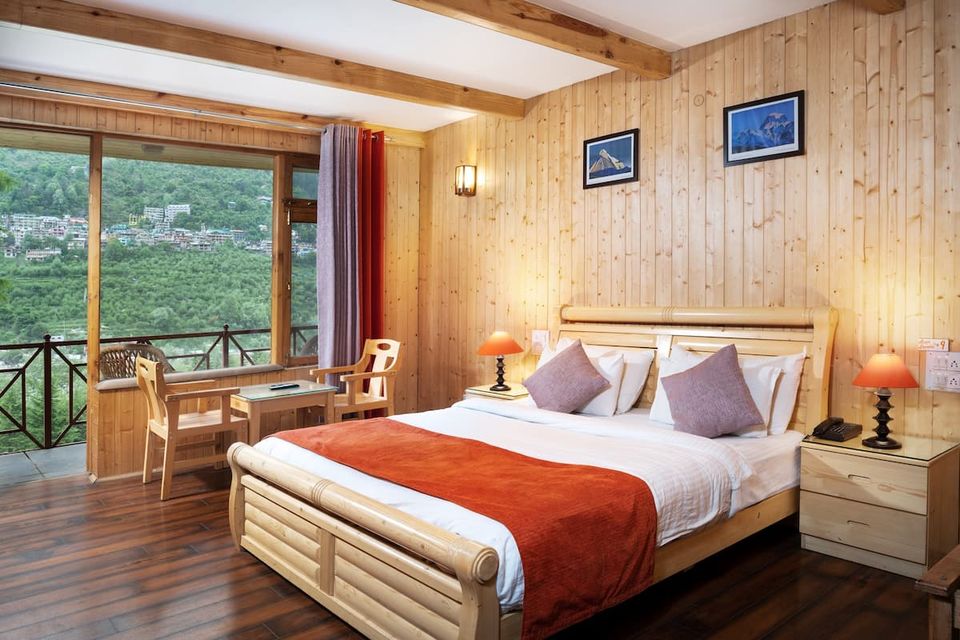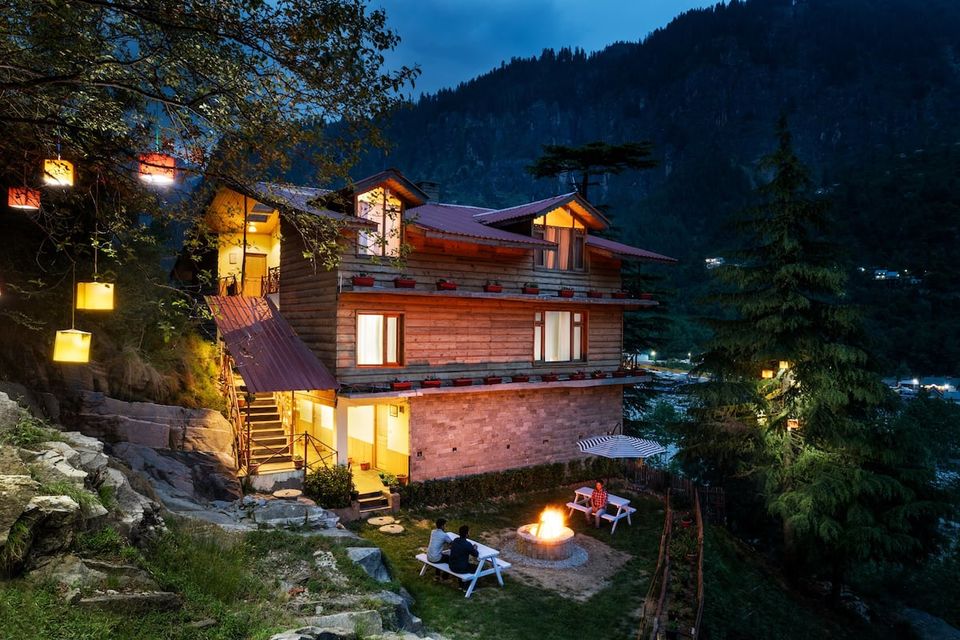 Blessed with the most picturesque and serene neighbourhood, this gorgeous homestay is located on the banks of the river 'Beas' in Old Manali. If you want to relax and unwind in the lap of nature, walk around the apple orchards or go down to the river bed this place is ideal for you.
Tariff: Rs. 3100 per night
8. Gemoor Khar- Manor House, Jispa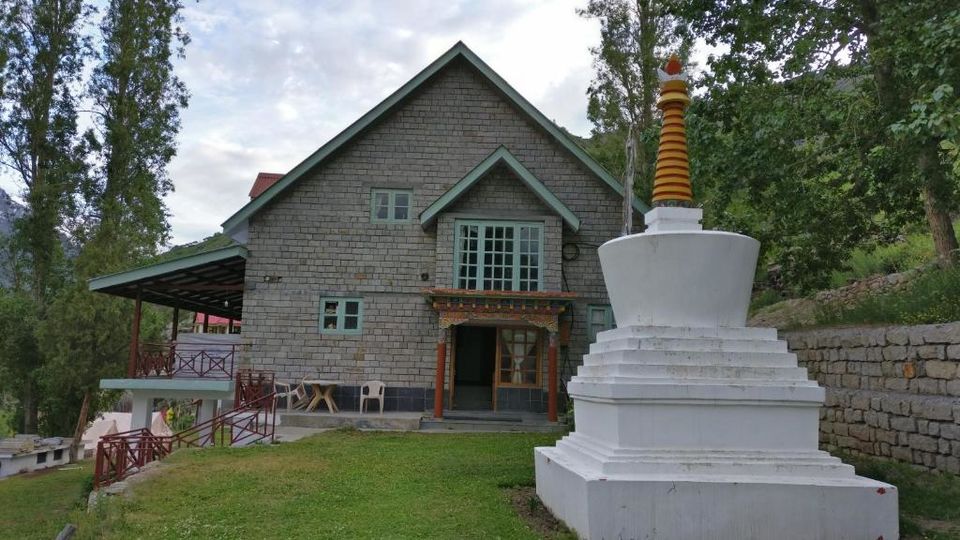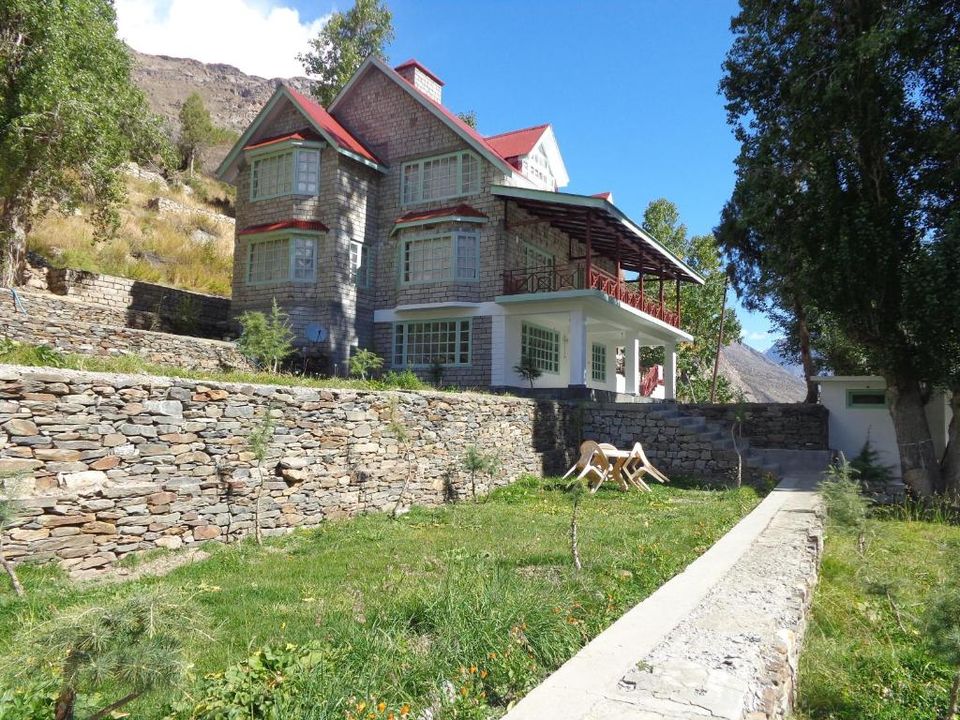 At an altitude of 10,000 feet, Gemoor Khar Manor House is located 18 kilometers beyond Keylong on the Manali Leh road, about 3 kilometers short of Jispa. The river Bhaga meanders through this 100-year-old magnificent estate, which is surrounded by tall poplar trees and encircled by mountains leading to snow-capped peaks and glaciers. If you are looking for a relaxed, comfortable, and homely stay with excellent views of mountain peaks right in the middle of mother nature, this property is the perfect choice for you.
Tariff: Rs. 2900 per night
Arunachal Pradesh
9. Gonpalok Homestay, Dirang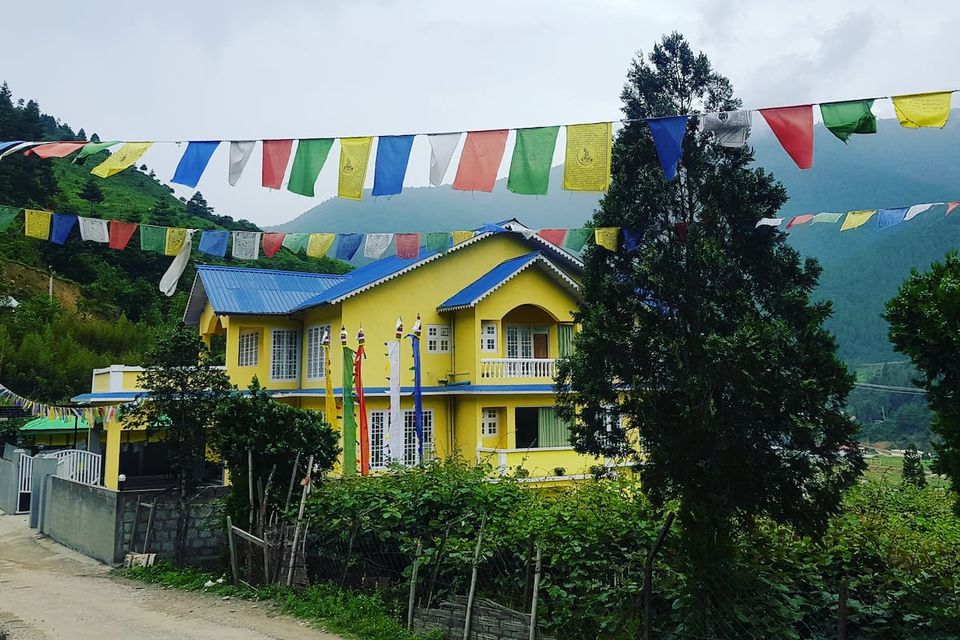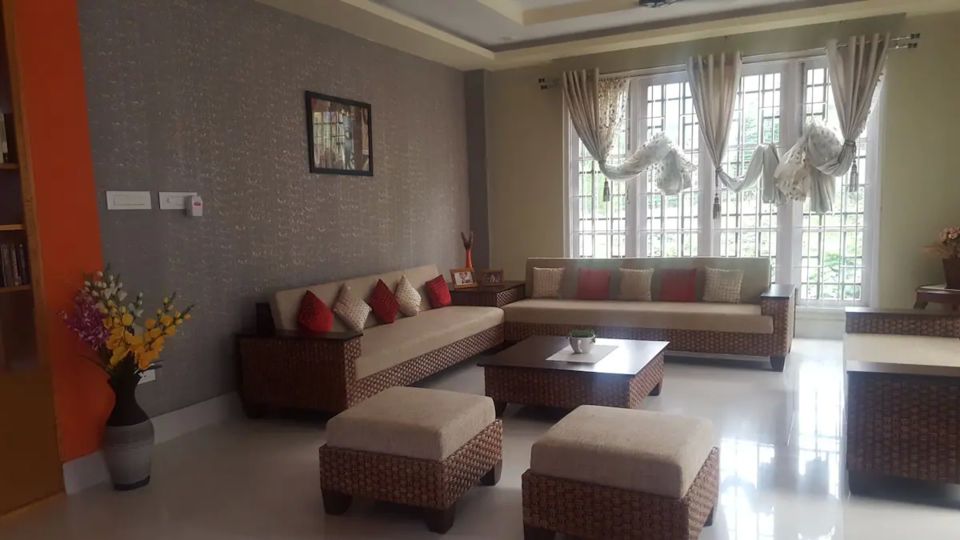 In case you are one of those, who want to avoid overly crowded tourist places in exchange for a much quieter and peaceful option, Arunachal Pradesh is the perfect alternative to the rest of the popular hill stations. Dirang is one such location in Arunachal Pradesh that helps you enjoy and rediscover yourself. Gonpalok homestay is located amid a kiwi garden, about 4 km away from the main Dirang town. River Dirang is a two-minute walk from the place, and you must enjoy walking down and spending some peaceful hours by the riverside.
Tariff: Rs. 2500 per night
10. Dondrub Homestay Lodge, Tawang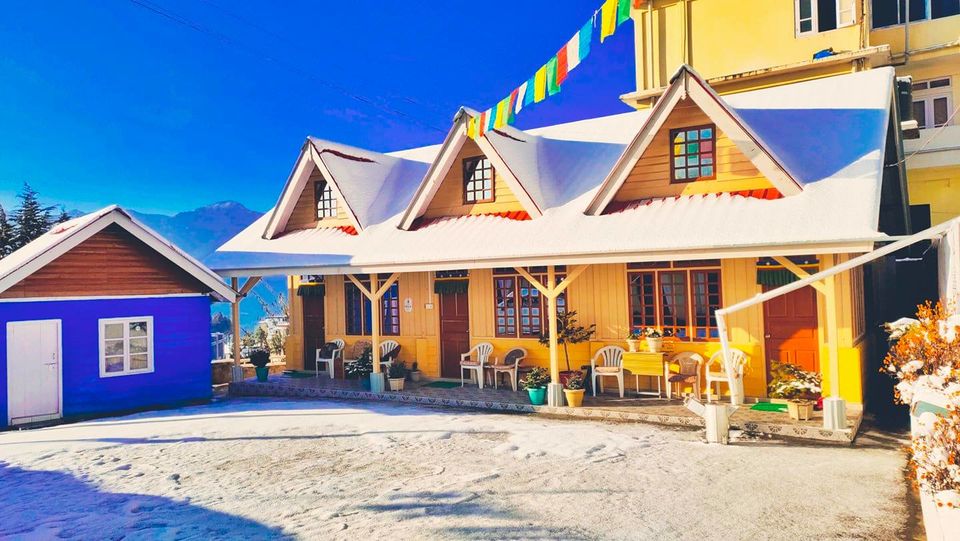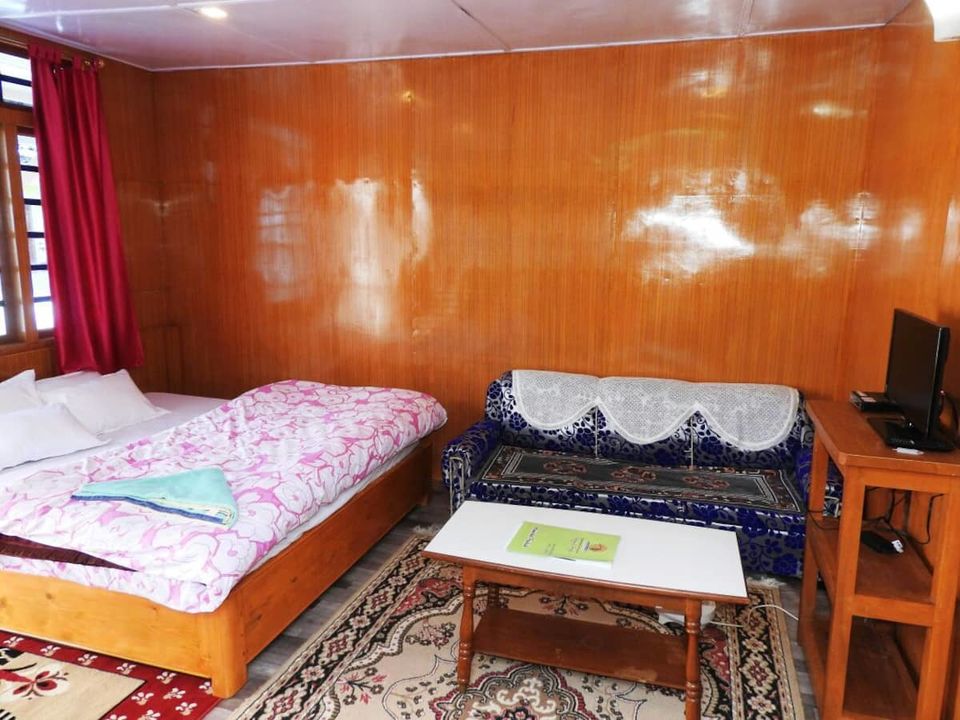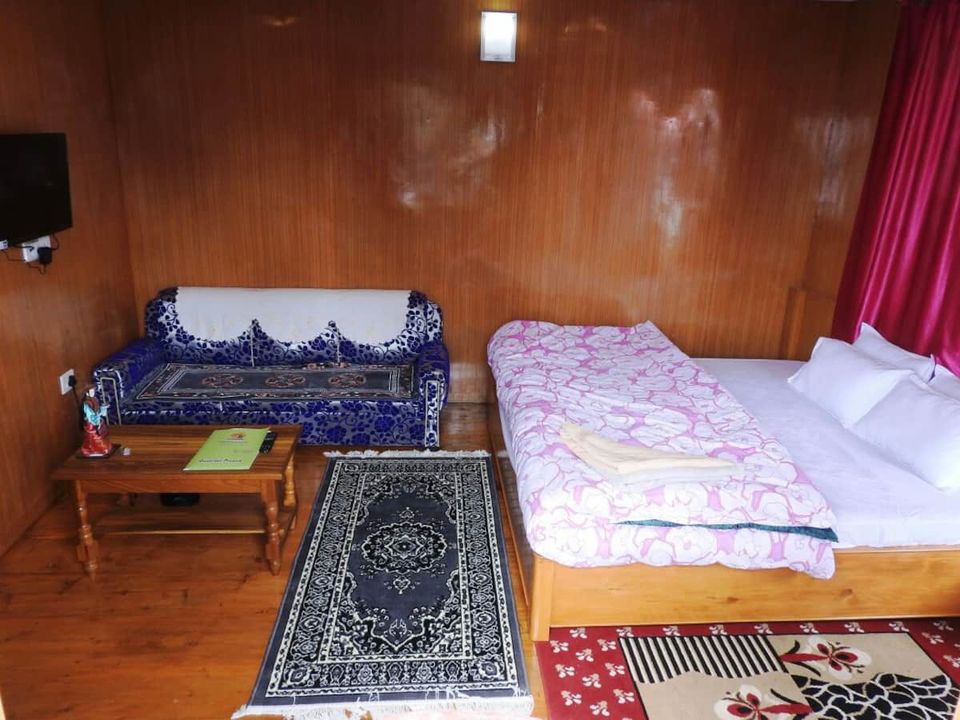 Thinking of spending a few days in the mountains? Head off to this gorgeous property, situated in the heart of Tawang town. It's a perfect abode to get away from the city crowd and immerse into nature with a view that will instantly put a smile on your face and an experience of the Arunachali lifestyle.
Tariff: Rs. 1579 per night
Sikkim
11. Lingthem Lyang Homestay, Dzongu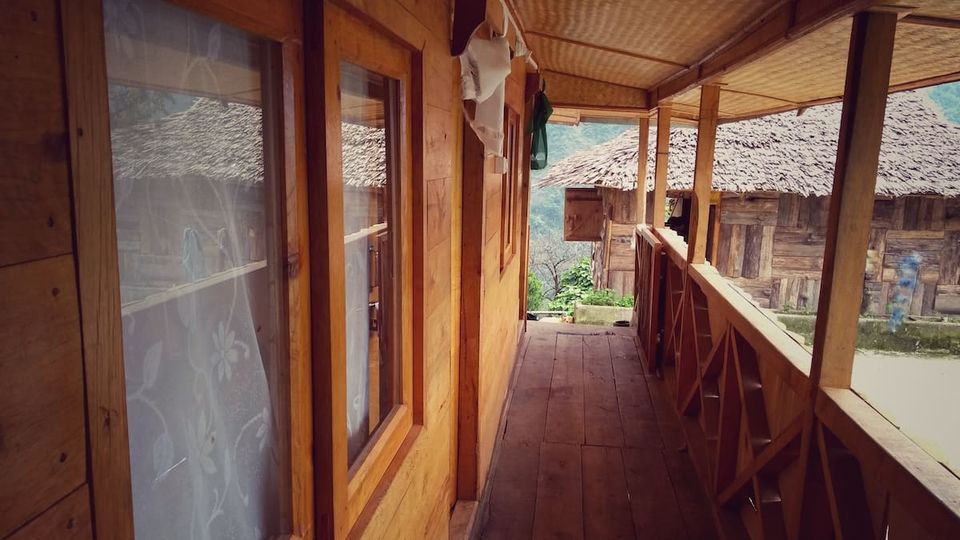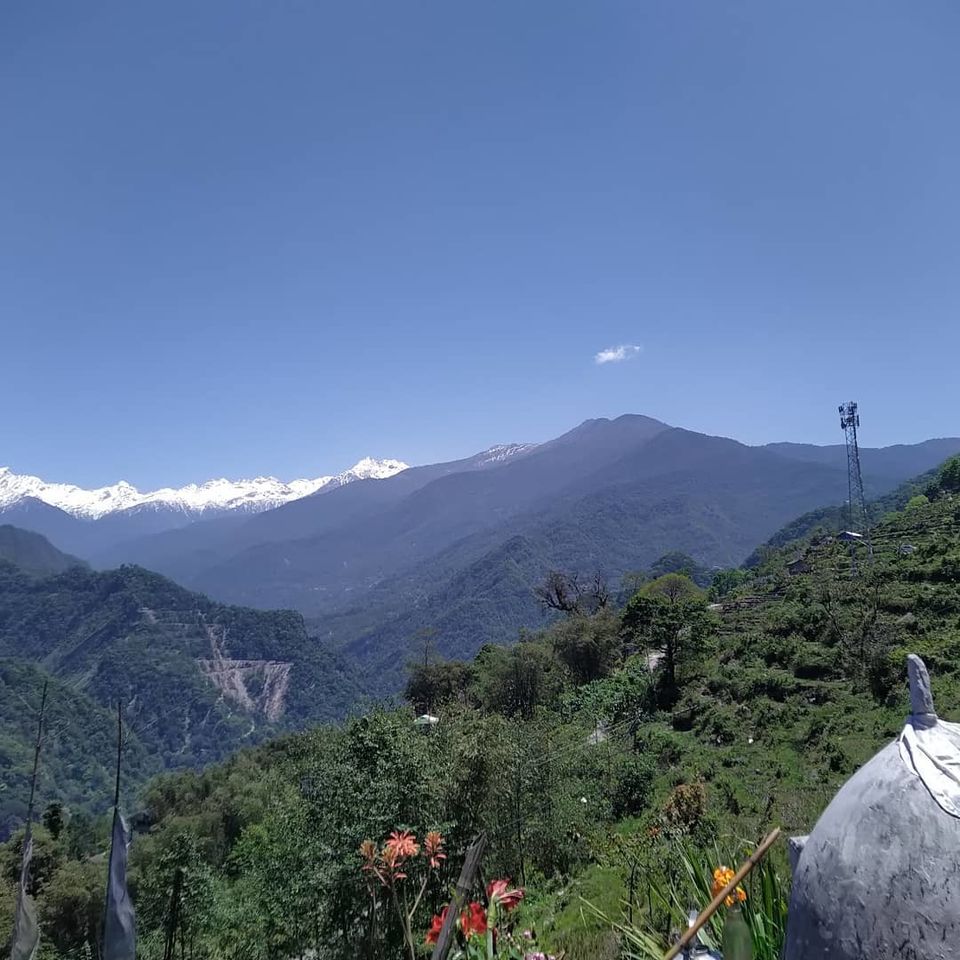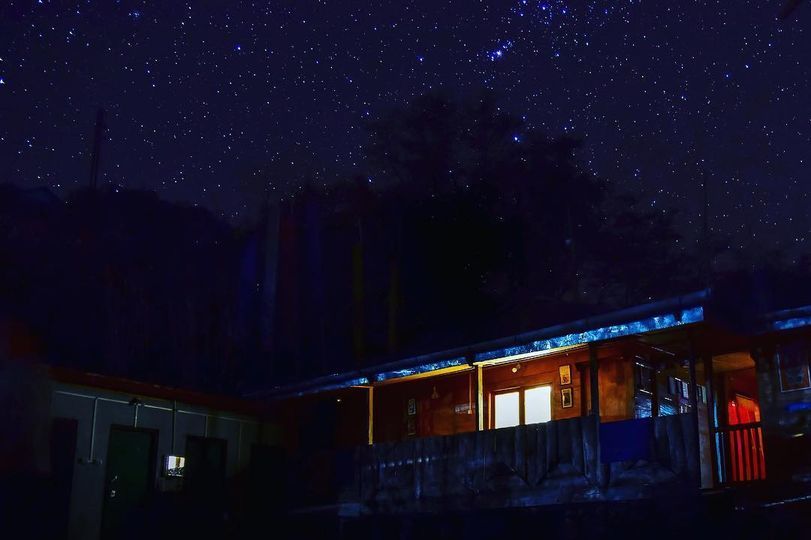 Surrounded by rice paddy fields and cardamom groves, guarded by the lofty Himalaya mountains, and rolling hills, this homestay is situated in the Lingthem area of Upper Dzongu in Northern Sikkim. Dzongu is a place reserved for the Lepcha people, the original inhabitants of Sikkim. During your visit, you can simply unwind and enjoy the peaceful northern Sikkim countryside, participate in moderate to challenging treks, or learn more about the daily life of the Lepcha people, including the opportunity to learn about and prepare the local cuisine.
Tariff: Rs. 1550 per night per head including stay and all meals
12. Selep Village Homestay, Ravangla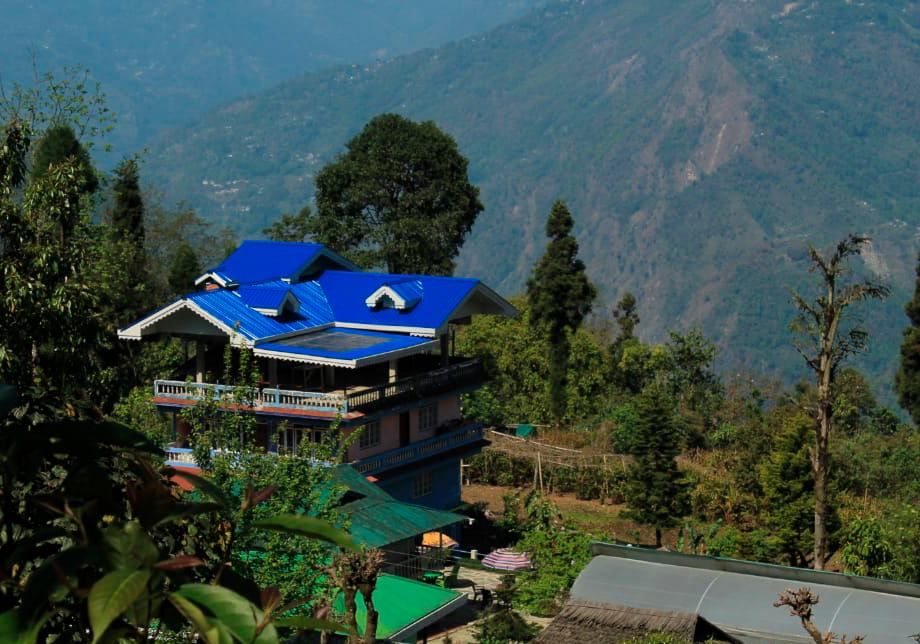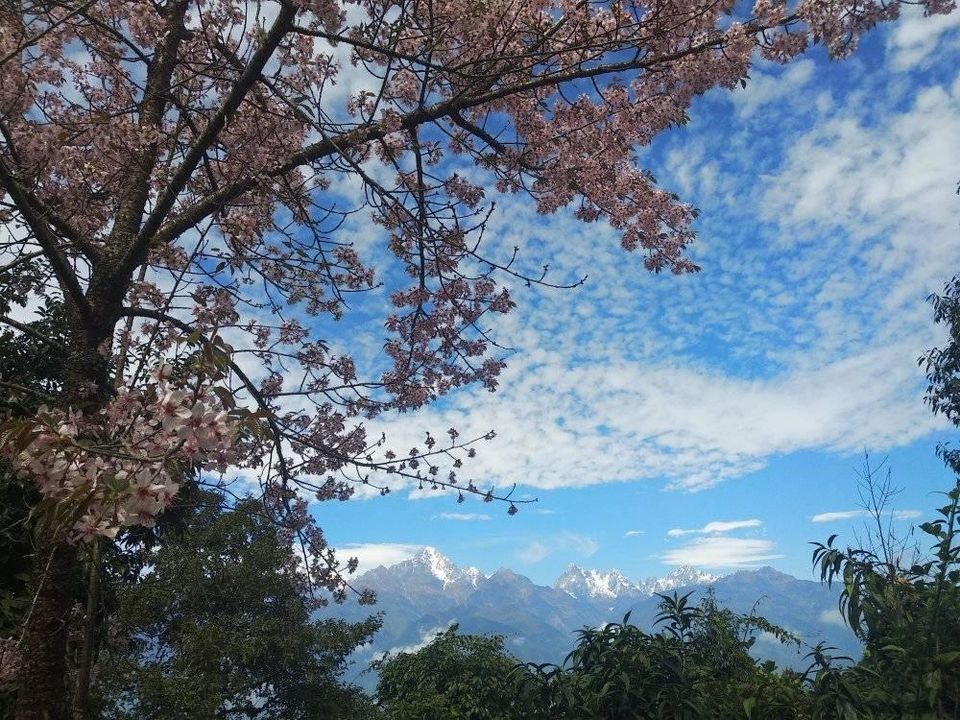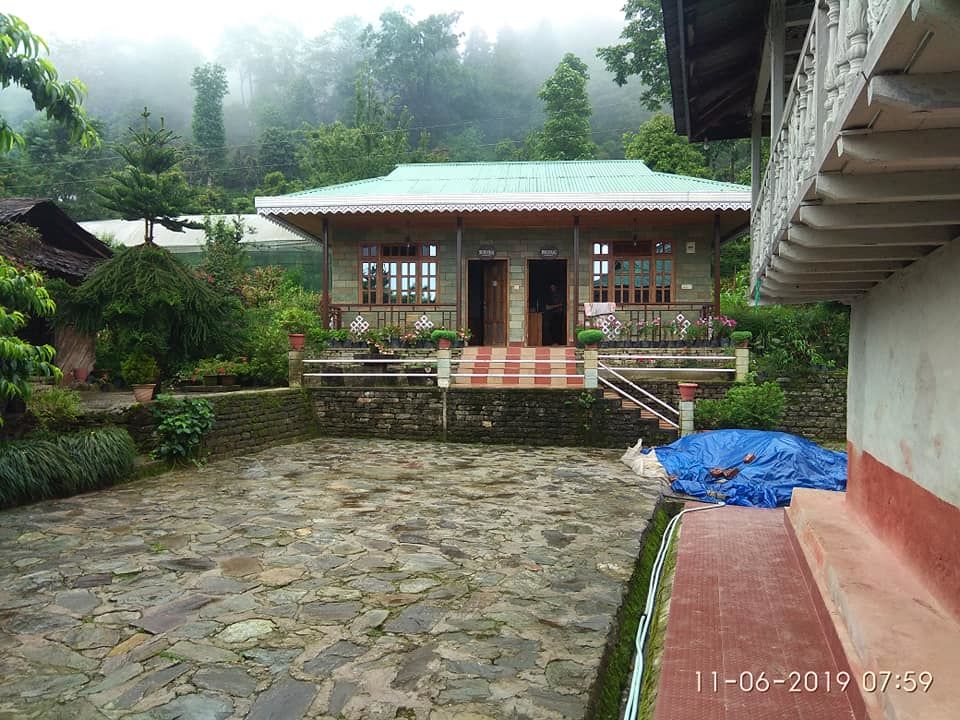 Are you a mountain lover who yearns to eye-witness the beauty of the Greater Himalayas? If yes, then Ravangla is the ultimate destination for you. If you are looking for a homely atmosphere amidst the serenity of the Himalayan forest and freshly grown organic vegetables with pure milk products and by-products, this homestay in Ravangla is an ideal place for families, couples, and travellers.
Tariff: Rs. 3000 per double bedroom, including meals.
Contact: Sanjip Newang: 9593611888
13. Limboo Homestay, Yuksom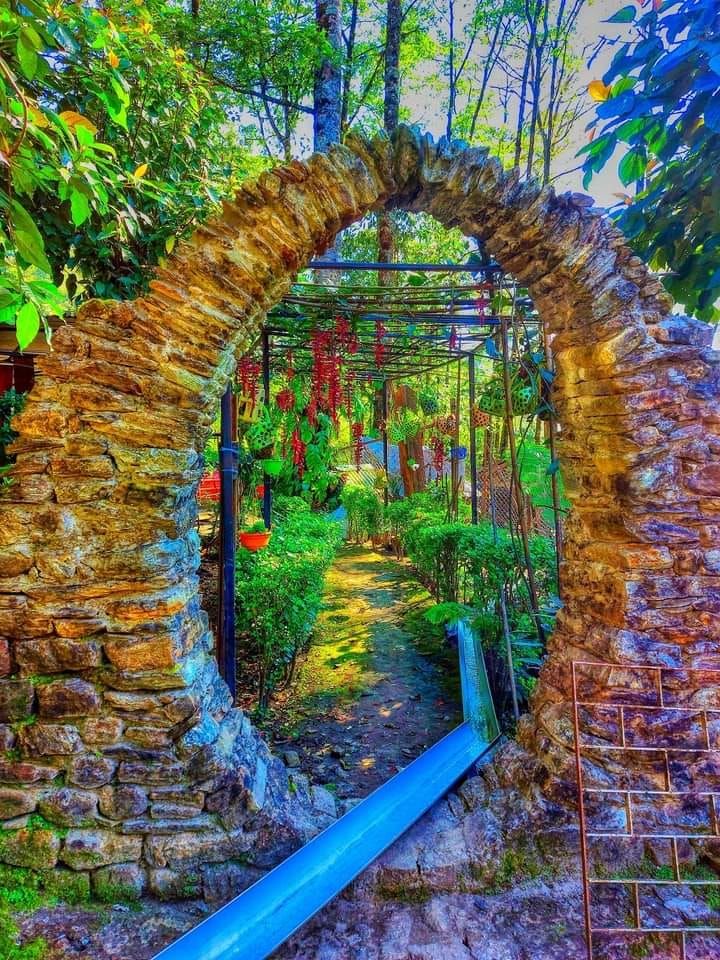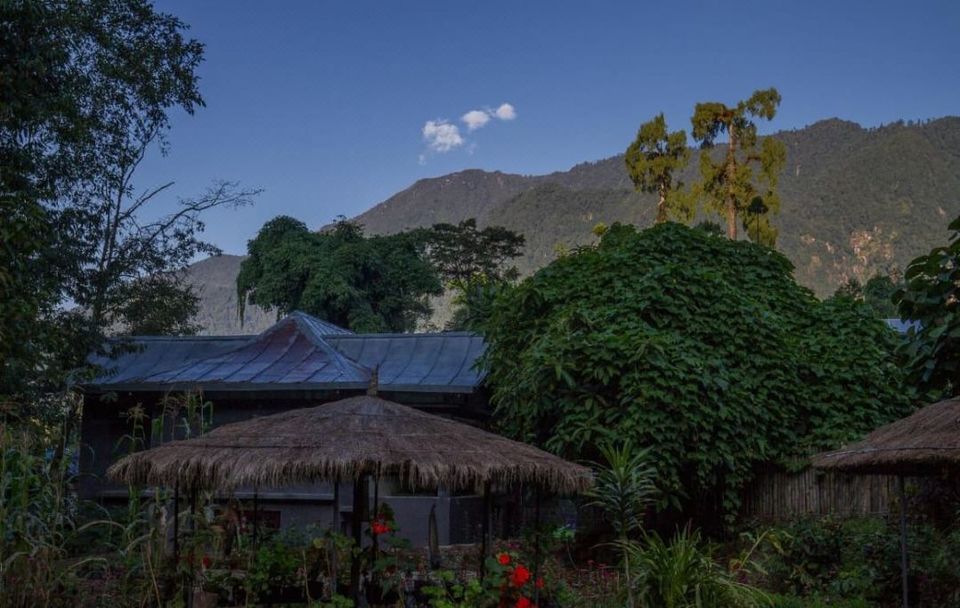 Yuksom, a little town located in West Sikkim, is one of India's best Sikkim tourism destinations. The Limboo Homestay offers a unique environment, which acts as a natural catalyst to a memorable stay. If you are yearning to get away from the city and enjoy a peaceful time, this place is perfect for you! This homestay is perfect for young couples, solo travellers, and small families, who are looking to break free from their everyday home lives.
Tariff: Rs. 1200/- per person per night, including Breakfast, Dinner, and lodge.
14. Rolep Tribal Homestay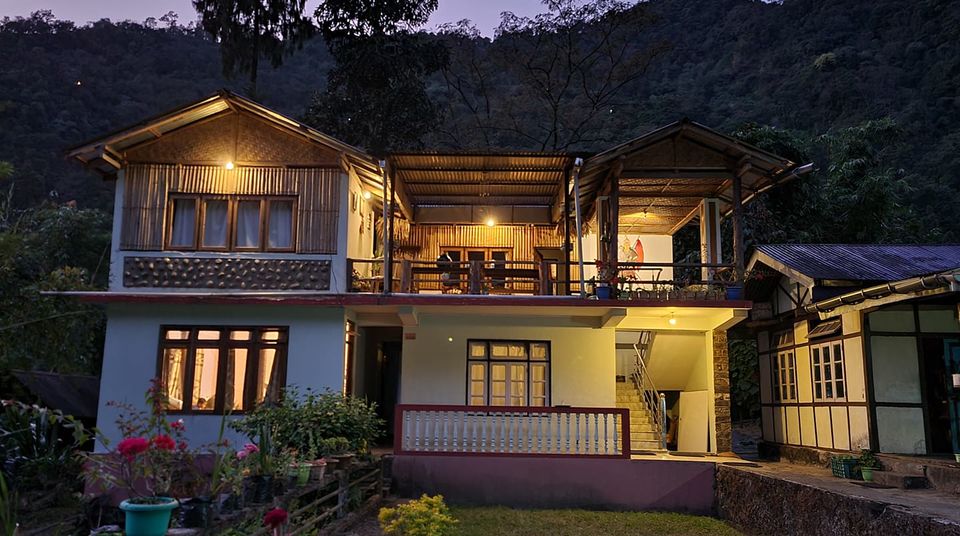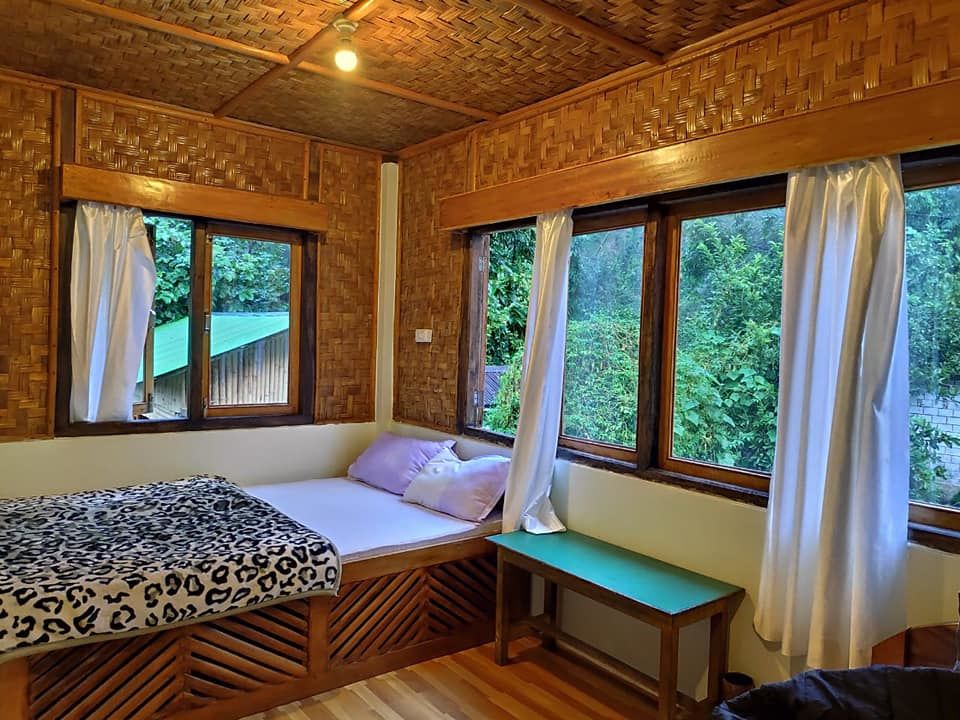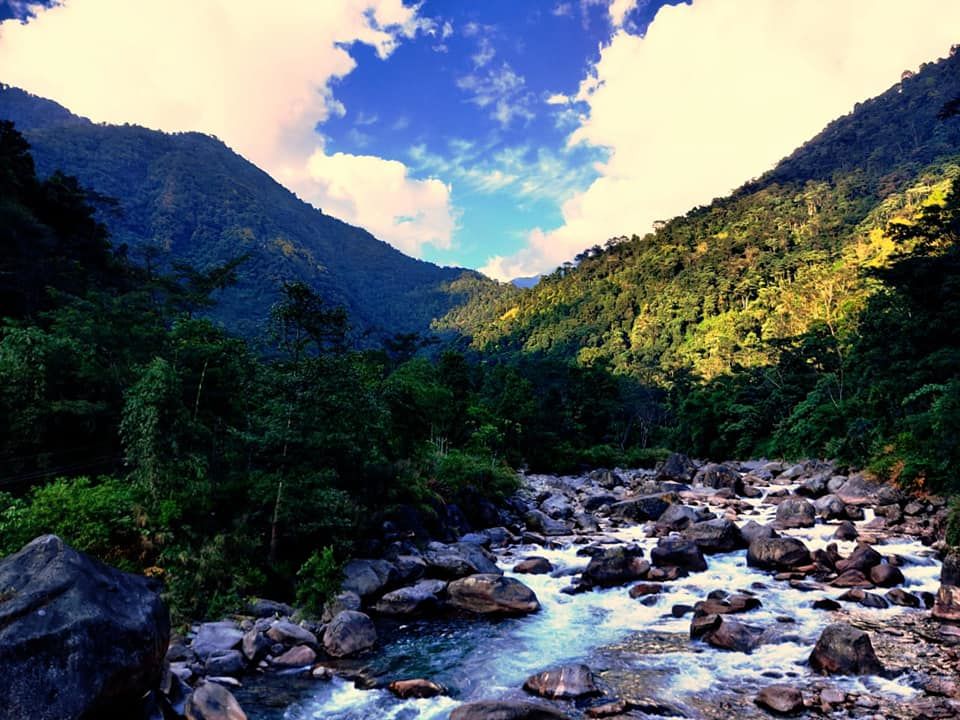 Rolep is tucked on the slopes of the rolling green Himalayan foothills with panoramic views of the Ranpo Khola River Valley. It is one of the newfound gems of East Sikkim, which gives a very authentic experience of village life and adventure along. The Tribal Homestay at Rolep is located at a prime location overlooking the valleys along with the flowing Rolep Khola. It is settled amid dense greenery all over and is run by one of the local families of that region.
Tariff: Rs. 2500 per night per double bedroom, including all meals.
West Bengal
15. Magnolia Homestay, Kalimpong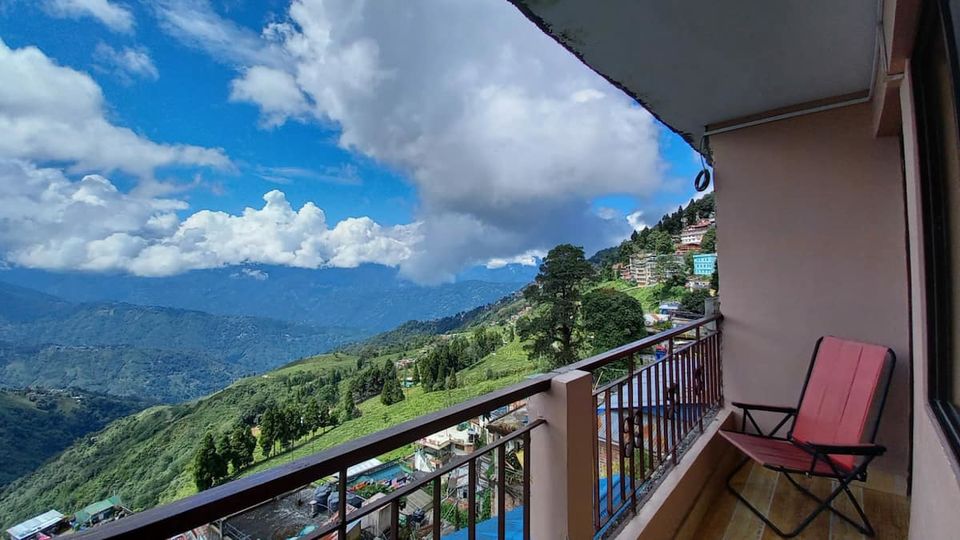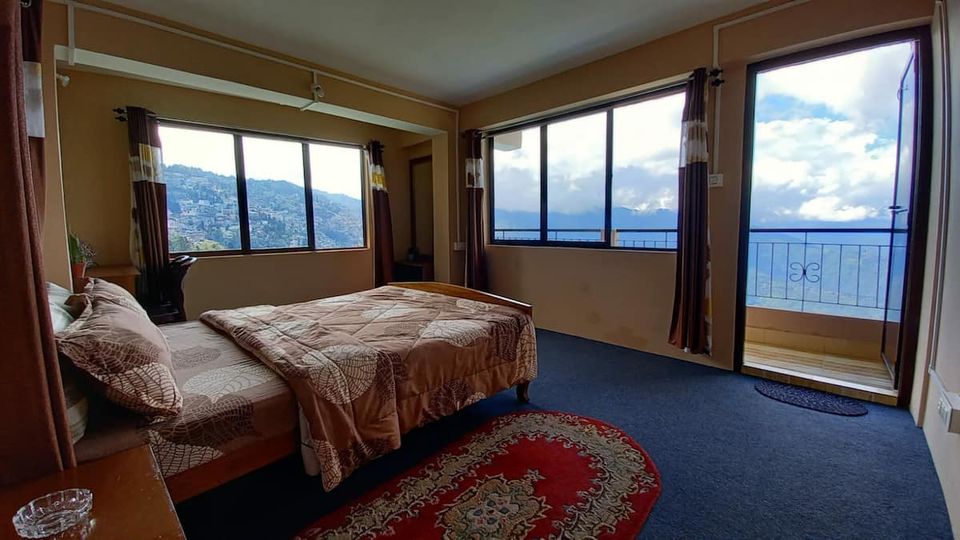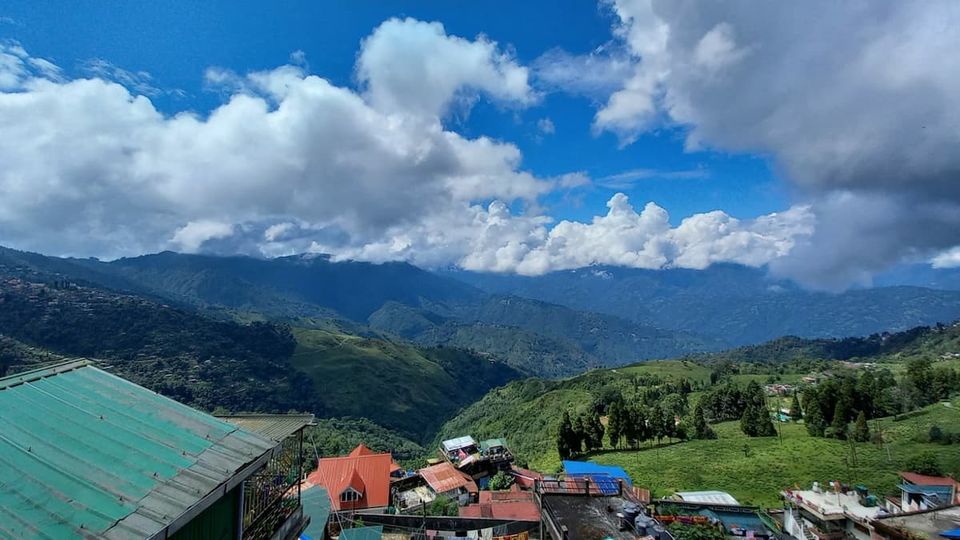 Nestled amidst the Darjeeling hills and the Happy Valley tea estate, this 1BHK apartment offers an unobstructed panoramic view with a balcony where you can relax and enjoy the bedazzling beauty of nature. The property is well equipped with modern amenities and is your perfect stay if you want to start away from the usual crowd of Darjeeling.
Tariff: Rs. 2642 per night
16. SuzAms Cafe n Homestay, Darjeeling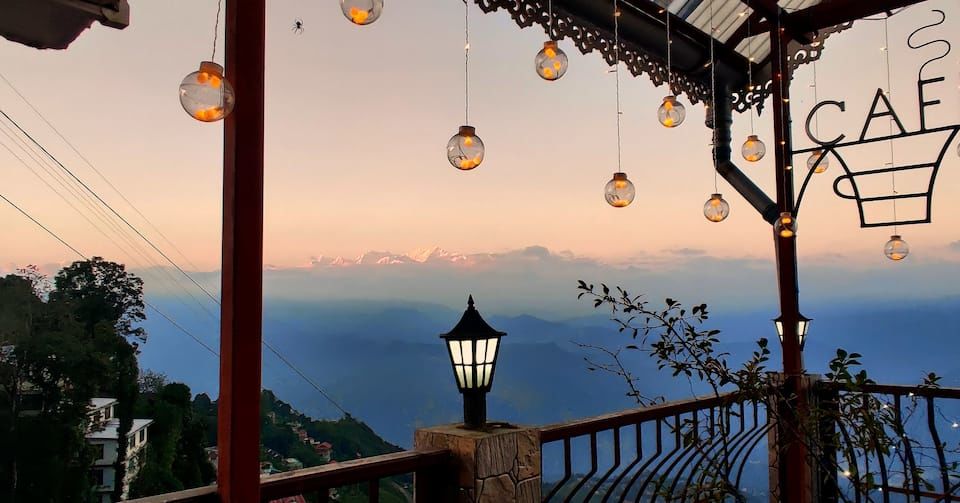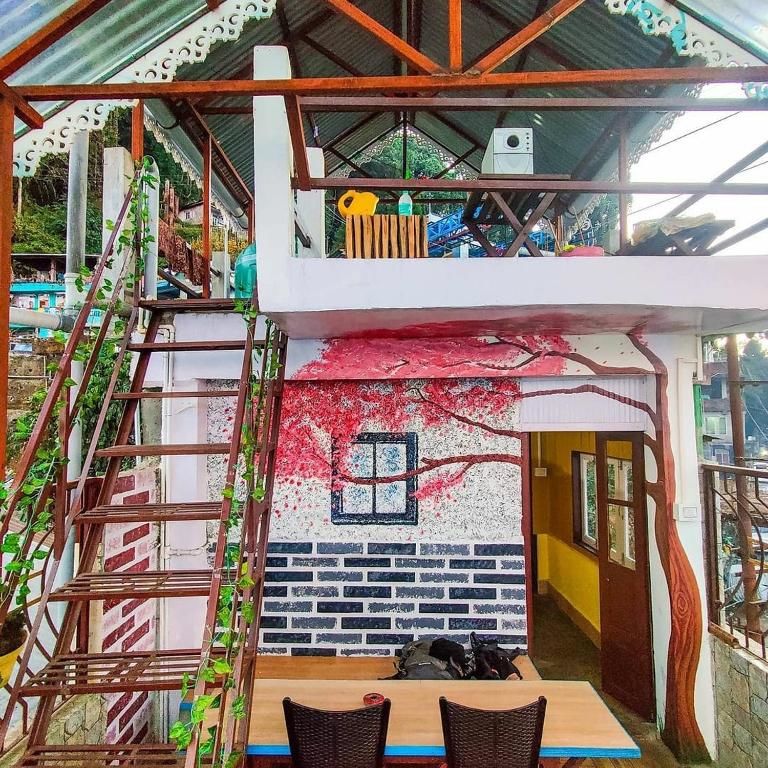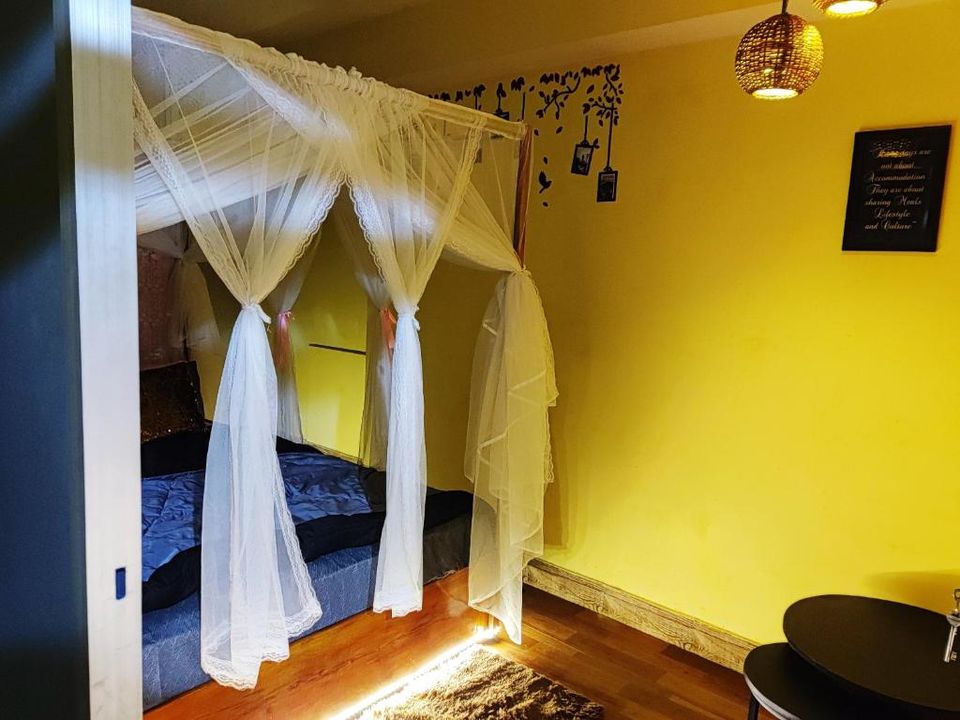 SuzAm is a very popular name in Darjeeling as a café. The amazing view from the rooftop of the café is so revered by the travellers, that they are now providing accommodation.
Tariff: Rs. 1500 per night
17. Chamling Homestay, Ahaldara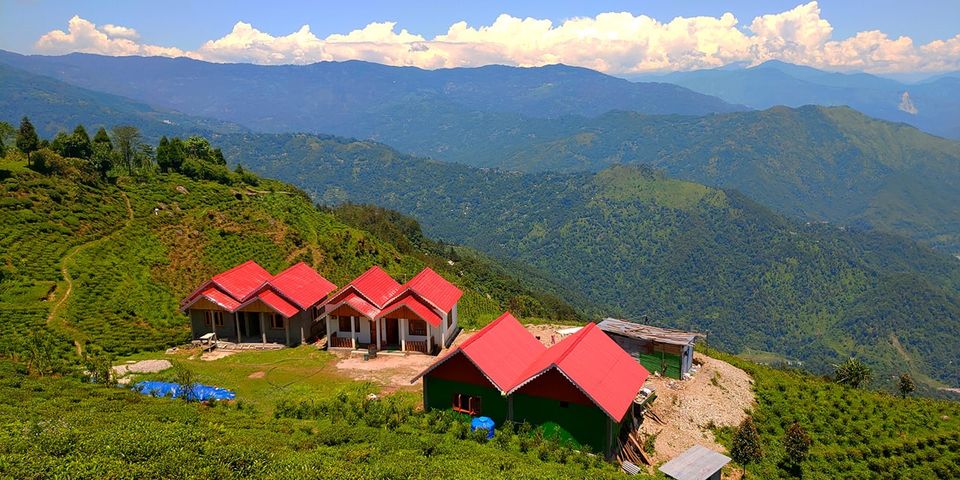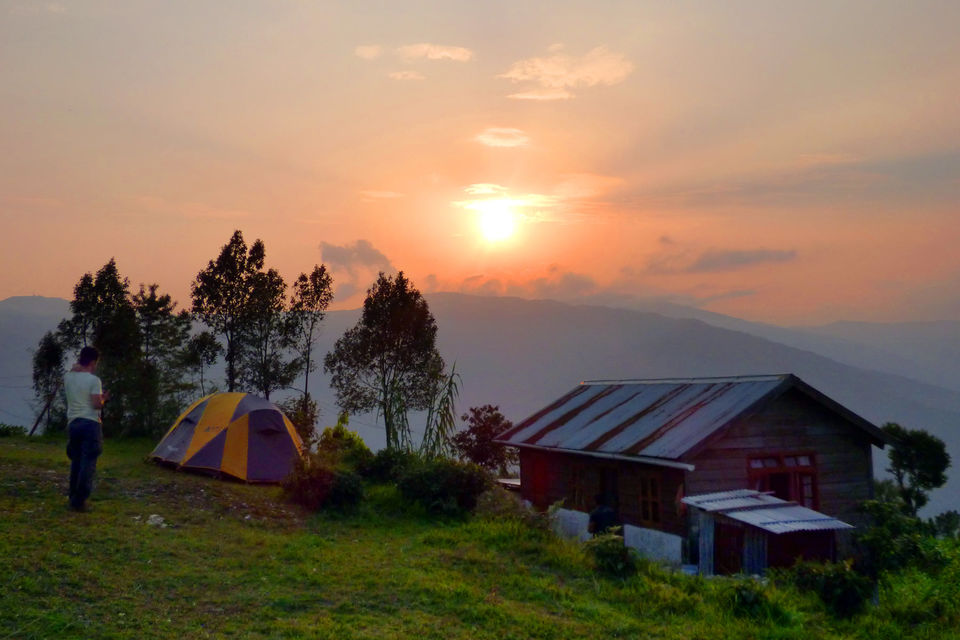 Dara in the local language means hilltop, and Ahaldara offers almost a 360-degree view of surrounding mountains and hills. The unique location of Chamling homestay provides guests with an excellent opportunity to walk amongst nature and mix with uninhibited local people. From here, you can see the Kurseong, Darjeeling, and Kalimpong hills, as well as the Teesta River, the Dooars and Terai plains, and, of course, the Kanchenjunga.
Tariff: Rs. 3000 per night per couple, including all meal
For booking, you can directly contact Neeta Chamling Rai. Her contact number is 9800637784. Or you can click here.
18. Tathagata Farm, Lebong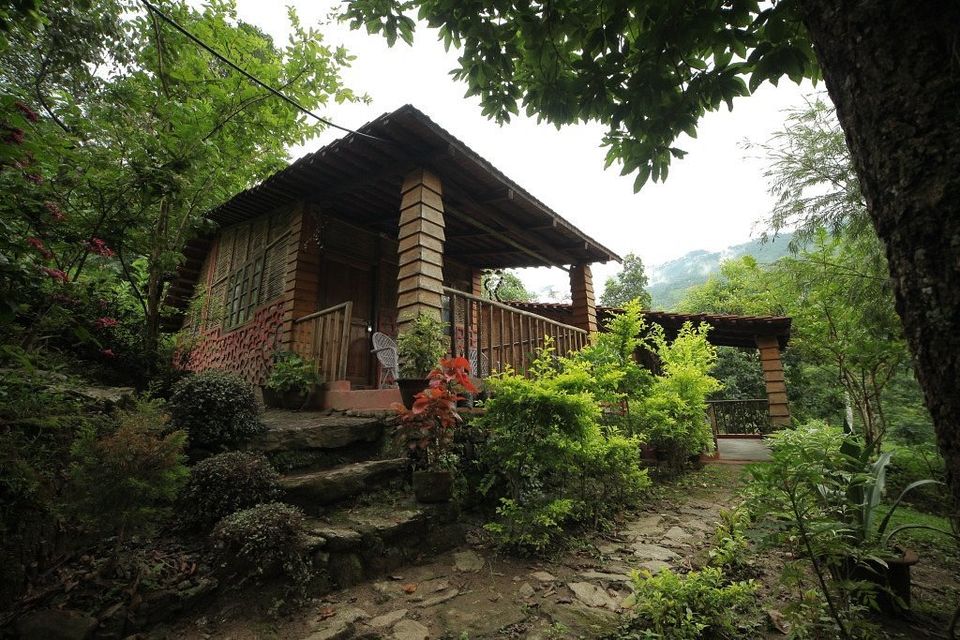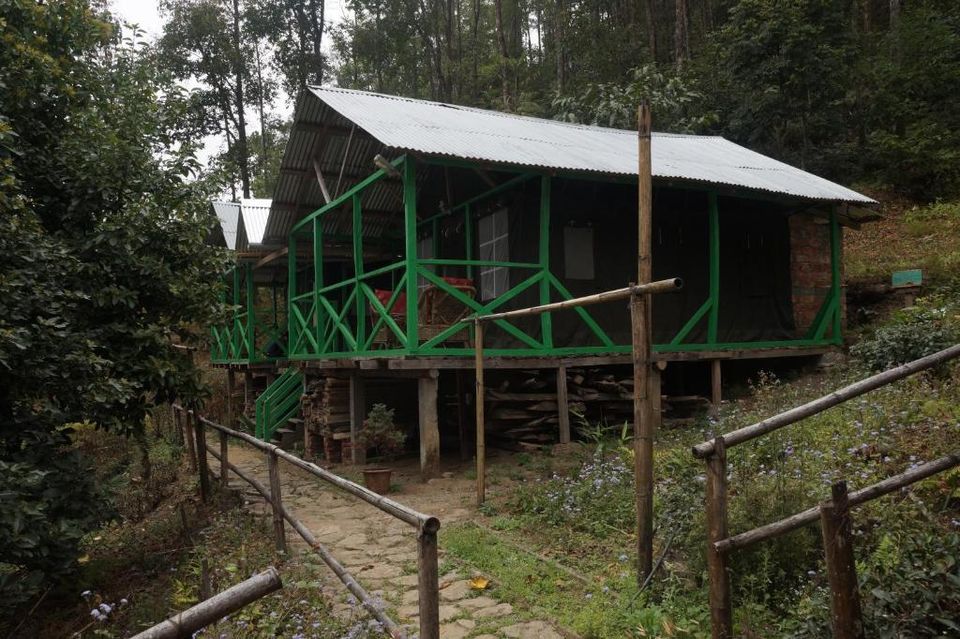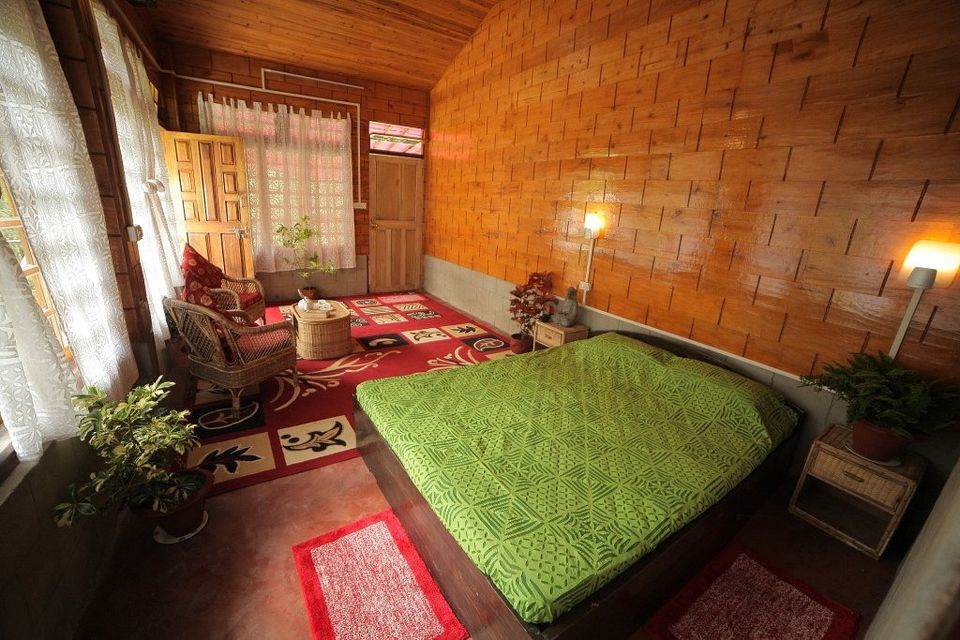 Surrounded by greenery and offering a seasonal outdoor swimming pool, Tathagata Farm is located in a certified Organic Village in Darjeeling. Apart from vast greenery, crops, and plantations, you will get wonderful views of the mountains around.
Tariff: Rs. 4000 per night per double bedroom, including breakfast and dinner
Leh-Ladakh
19. Laksdup Guesthouse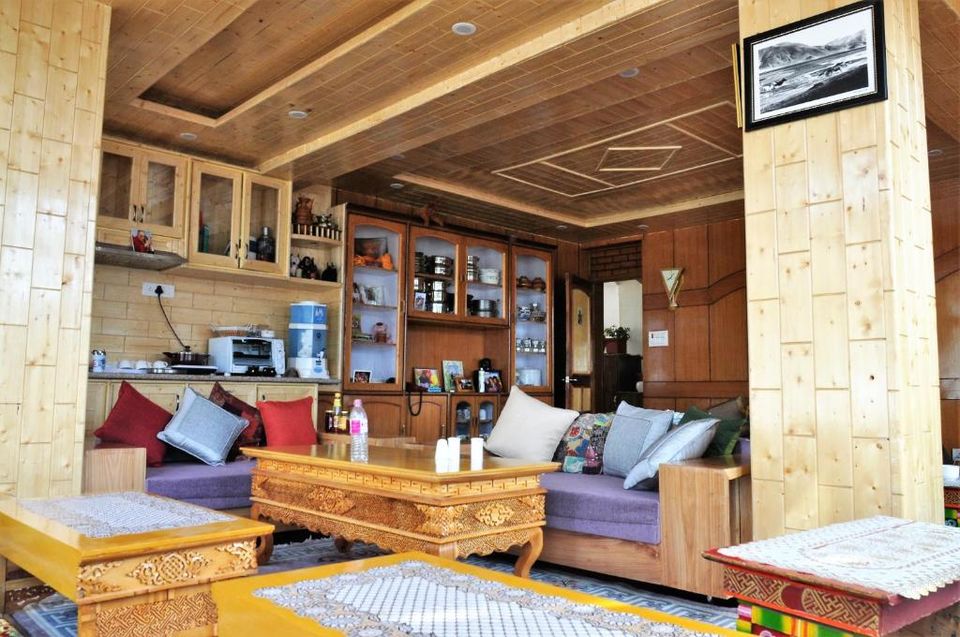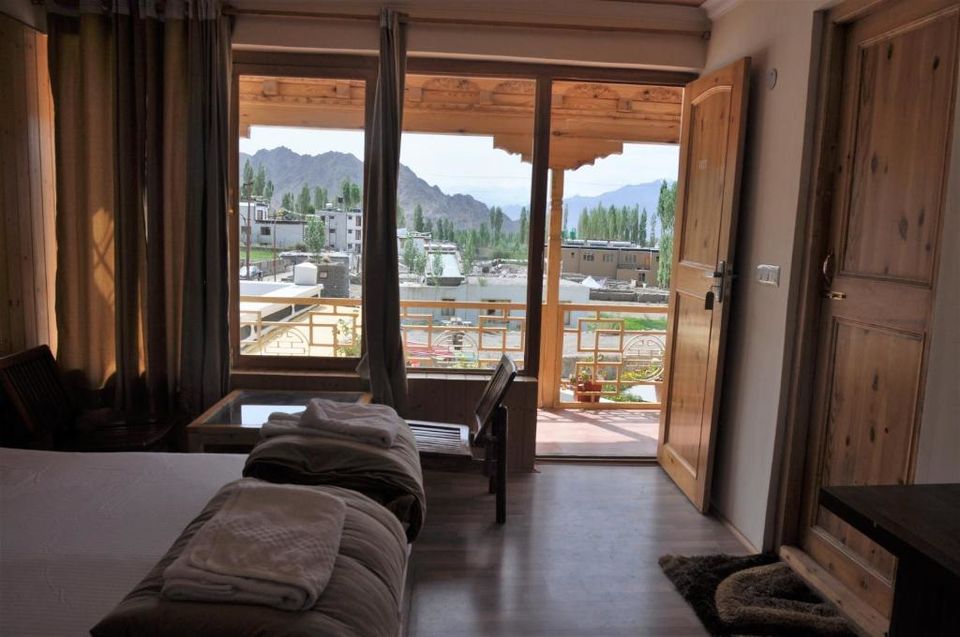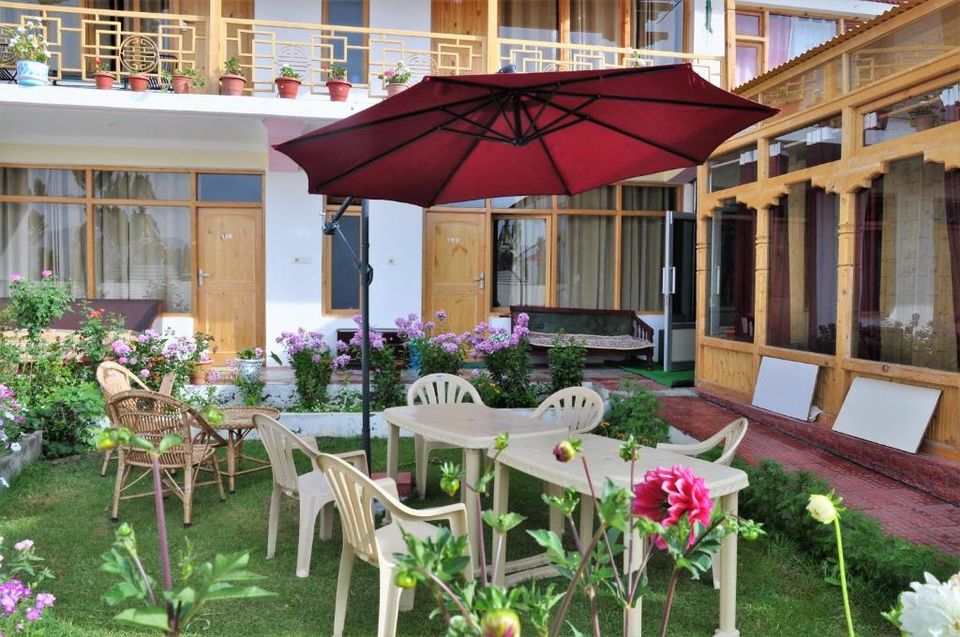 For travellers visiting Leh, Laksdup Guest House is an excellent choice for rest and rejuvenation. Well-known for its proximity to great restaurants and attractions, Laksdup Guest House makes it easy to enjoy the best of Leh. All the rooms are equipped with modern amenities. This is an ideal location for those who want to go away from their homes and unwind while enjoying the scenery.
Tariff: Rs. 1710 per night
You can click here for booking.
20. Likir homestay – Sham Valley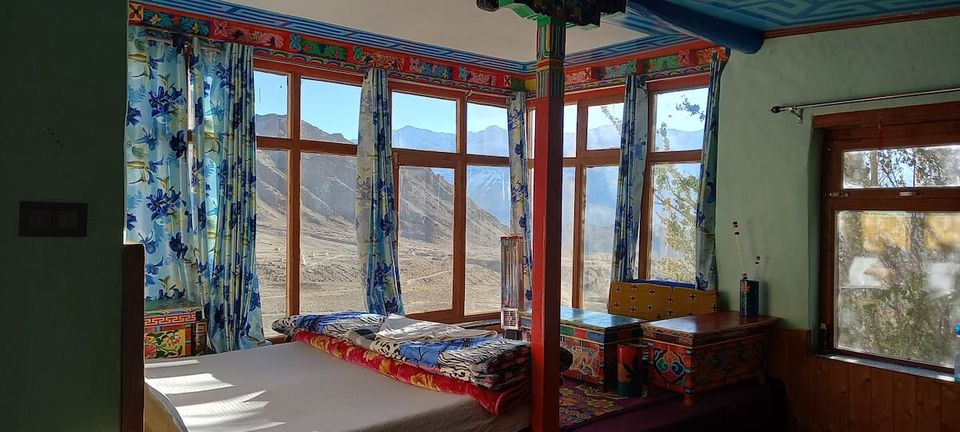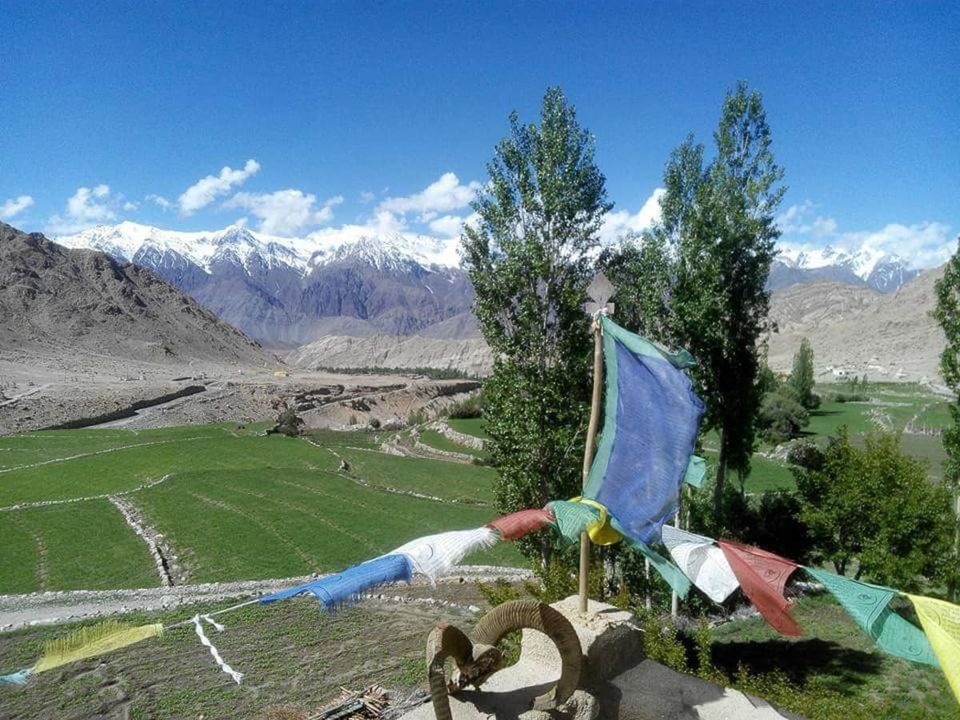 Likir is a small village with a population of roughly 1000 people, located 52 kilometers from Leh. This place is known for its clay pottery, and there are a few remaining potters in the village who have carried on the family tradition. Likir Homestay is one of the village's oldest homestays. The owner of the property has constructed the homestay amidst his farms with the thought of retaining traditional Ladakhi architecture, which is evident in his house. The rooftop and terrace garden are great places to warm up with some chai and soak in the spectacular views of the valley and monastery.
Tariff: Rs. 3500 per night including stay and breakfast & dinner (for 2)
You can click here for booking
J&K
21. Brown Palace, Pahalgam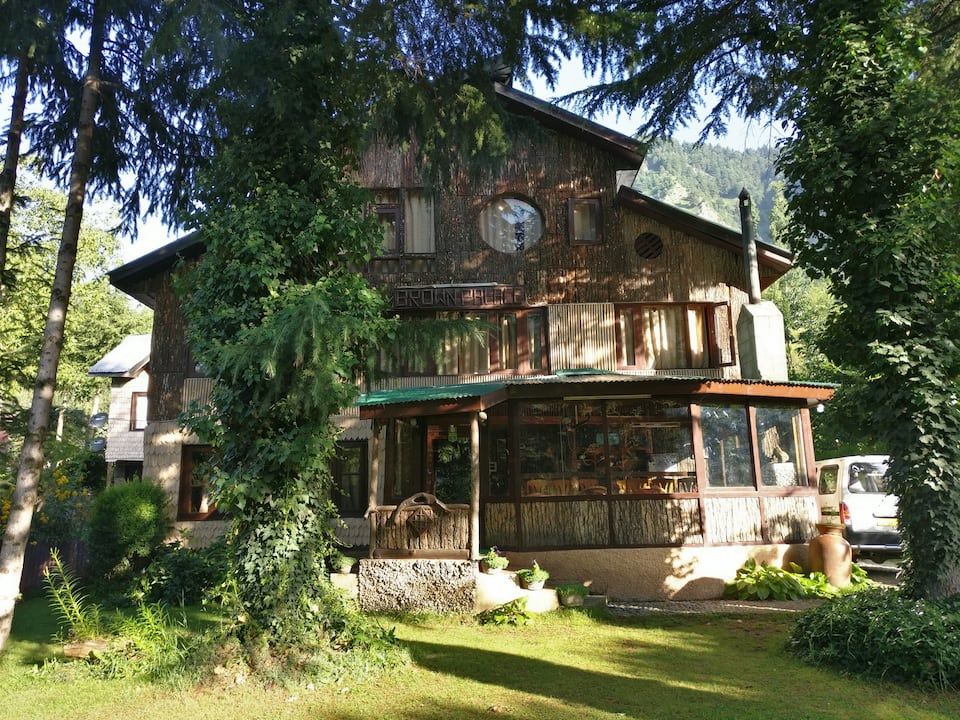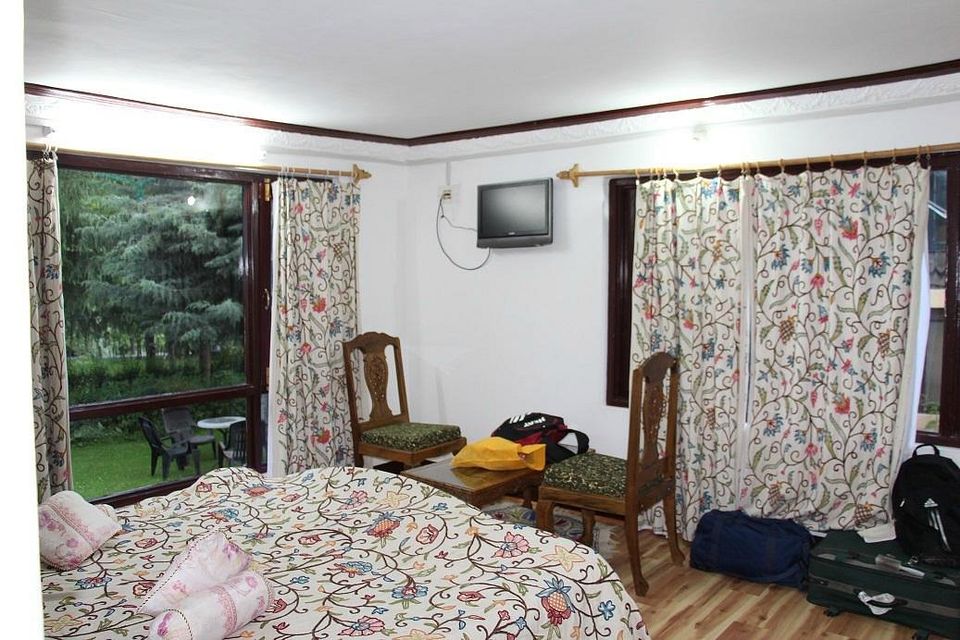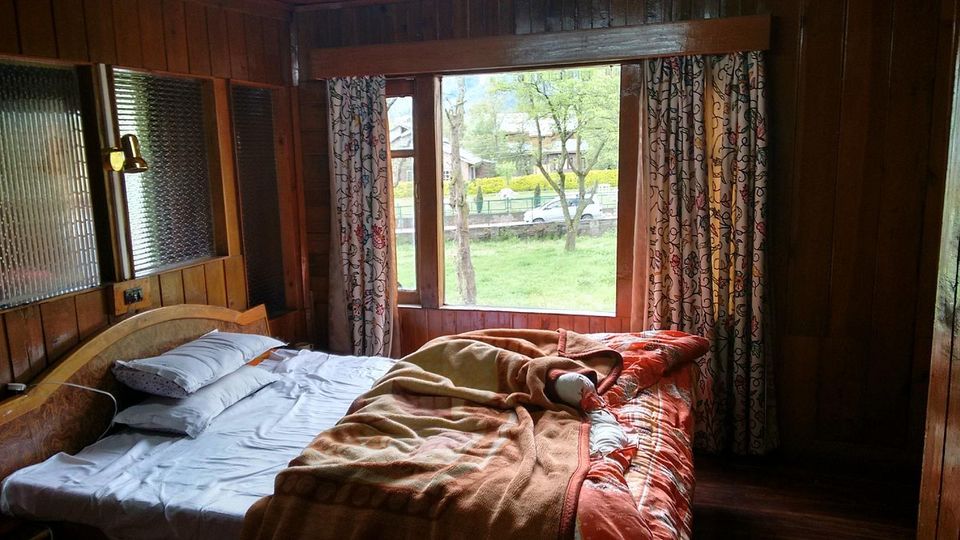 Brown Palace is known for its Kashmiri hospitality, a friendly and family-like homestay in the beautiful and natural place of Pahalgam at Kashmir. From the room, you will have a magnificent view of the Lidder river. Also, they have single- and double-bedroom bungalows, which are very popular among the tourists staying longer than a week.
Tariff: Starts from Rs. 2600 per night per double room, including breakfast and dinner
For booking, you can click here.
22. The Cottage Nigeen, Srinagar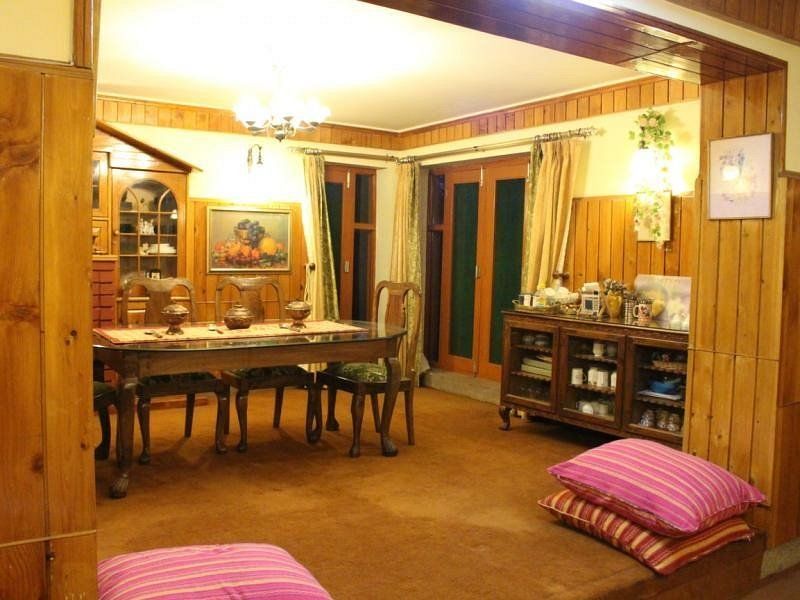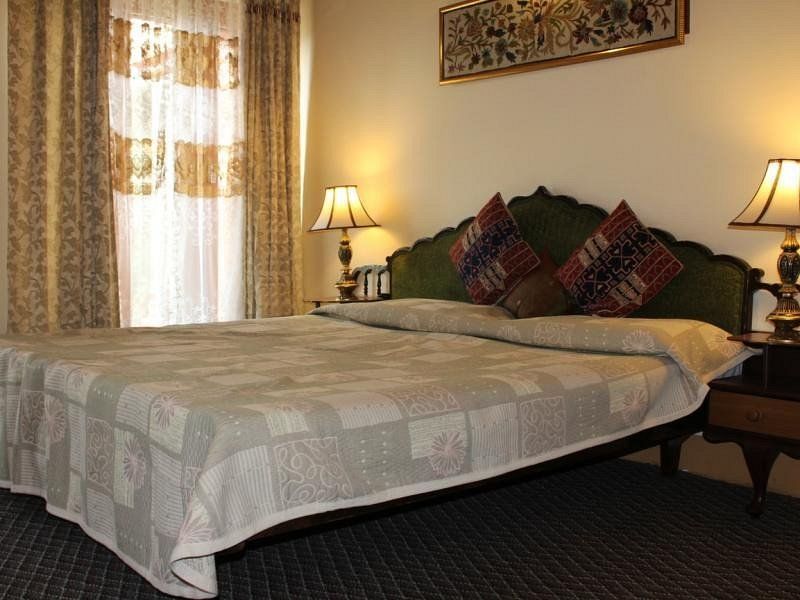 The Cottage Nigeen is located on the banks of the famous Nigeen Lake at the edge of the city centre of Srinagar, Kashmir. The solitude of Nigeen lake, coupled with the comfort of the property, will completely rejuvenate you. At the Cottage Nigeen, you don't have to worry about windows because the property is surrounded by an abundance of nature. In fact, all the rooms have a different view.
Tariff: Rs. 3214 per night
For booking, you can click here.
So, do you have any plans to visit the mountains anytime soon? Whether you travel with your family or friends or simply want to work with a view, you will come back with positive vibes. These Himalayan Home Stays and B&Bs provide more than a hotel room, which is hard to find in the plains.
Think we missed out on something? Tell us about it in the comments below. Or write about it here on Tripoto and earn Tripoto Credits!