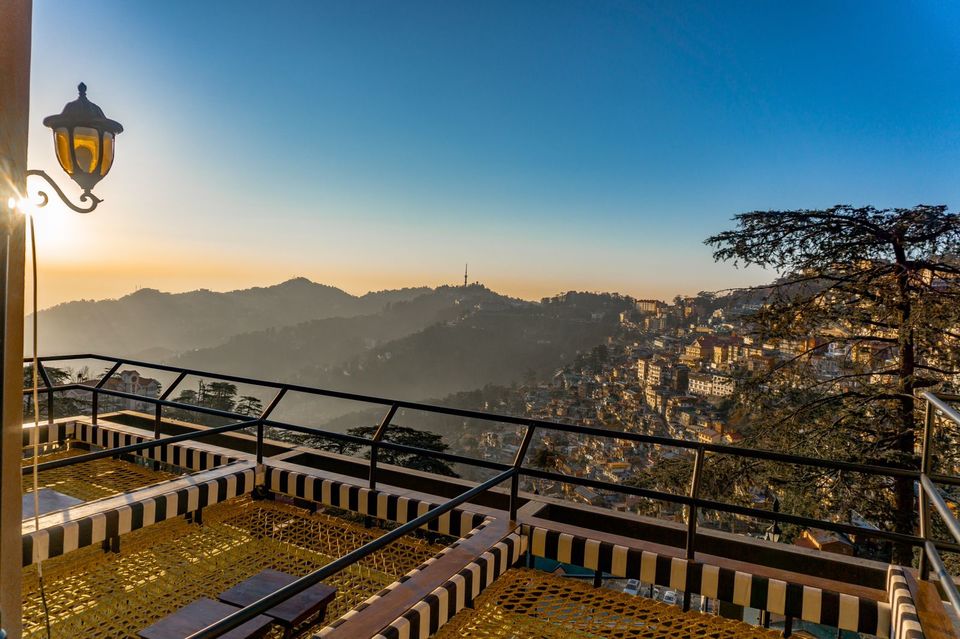 If you are visiting Shimla, you cannot miss out on this beautiful place! A one-of its kind brewery in Shimla, Shimla Brewing Company offers an experience like no others! It's mesmerizing hammocks, will transport you to another world with it's breathtaking views and you will just soak in the good vibes at this place!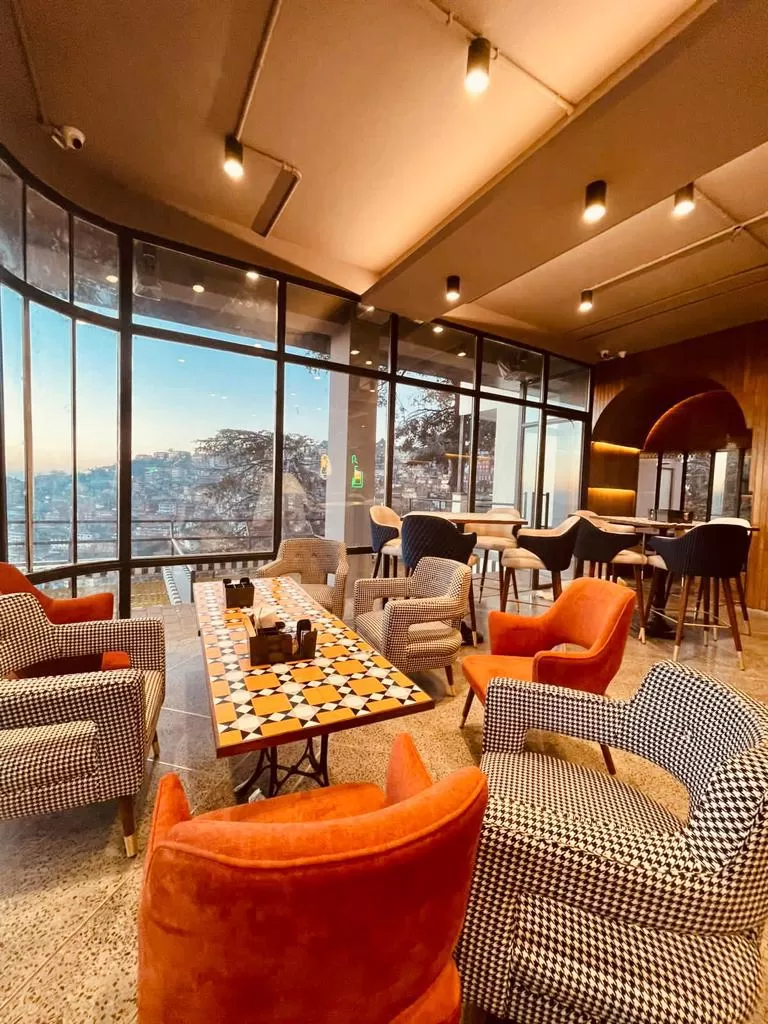 Ideal For
This place is the perfect venue for a romantic cozy date with bae swinging on the kissing booth, for a date with your girlfriends or a lazy brunch with your friends and family. It is a great place for reunions, parties or just to catch up with your friends with the best ambience in town. From quirky interiors to a picture perfect bar - they really do have it all. One of its kind open air hammocks and wooden swings really do steal the show!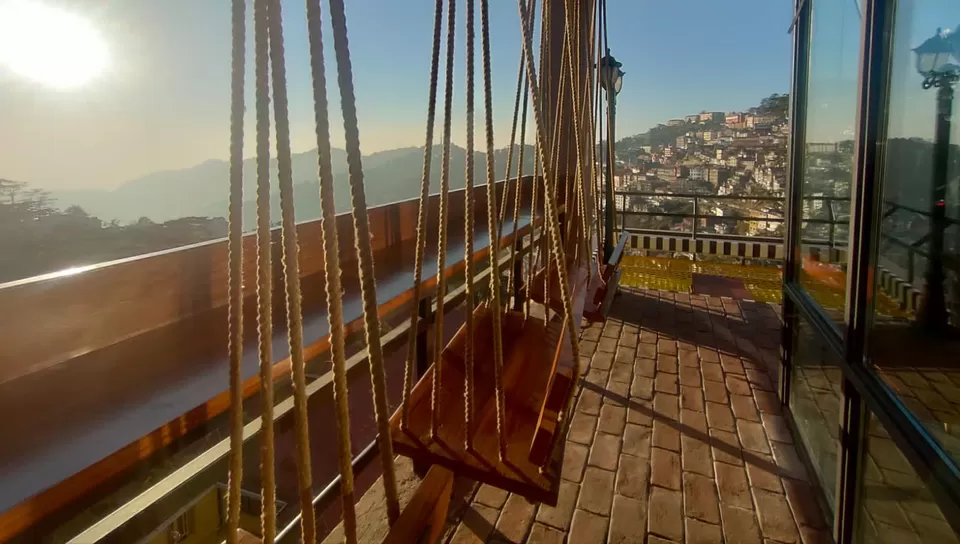 What to Order For the Table
Shimla Brewing Company as their name suggests absolutely lives up their brewed beer expectations. From their Belgian Wit to the Apple Cider ( which I personally recommend since its made from the Shimla Apples) all beer's are a must try!! I loved their Farmville Stone Oven Pizza, Onion rings, Fish fingers and Nachos.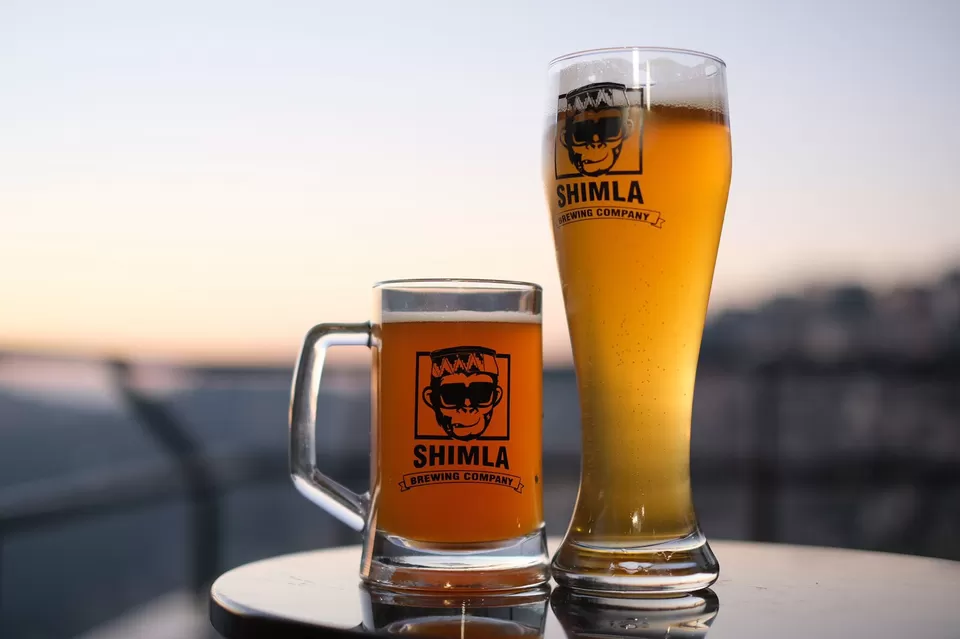 Enjoy the sunset while you sip on your Beer or Cocktails at this gorgeous place especially on their hammocks. Their Cosmopolitan is definite treat and a must try here since it is made from Rhododendron juice - a rare flower found only in Himachal Pradesh.
Their other artisanal cocktails are a must try as well - from the Elderflower LIIT made with floral extract to the beautiful Blue Pea Flower Cocktail. A lot of thought has gone into their cocktail menu, a fact I discovered after a striking conversation with their mixologist.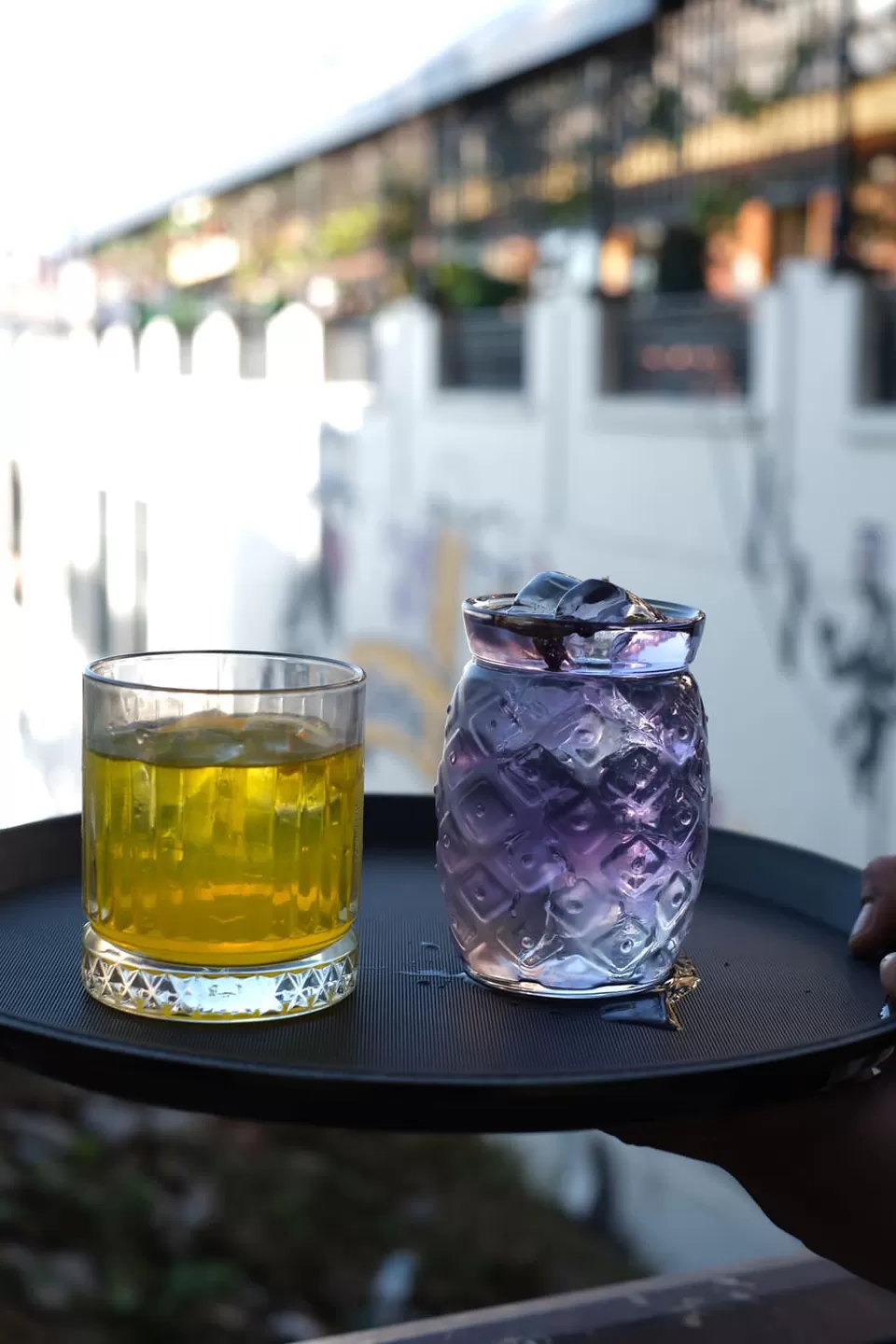 Don't miss the Hammock Seating & The Weekend Parties!
The hammocks are a one of it's kind in Shimla. Hanging approximate 2270 Meters in air, it is an experience in itself. Each hammock can seat up to 6 people including food and beverages. They are designed such that they have a dual safety net beneath them - so worry not and get clicked right away on the hammocks with the mesmerizing Shimla Skyline in the backdrop.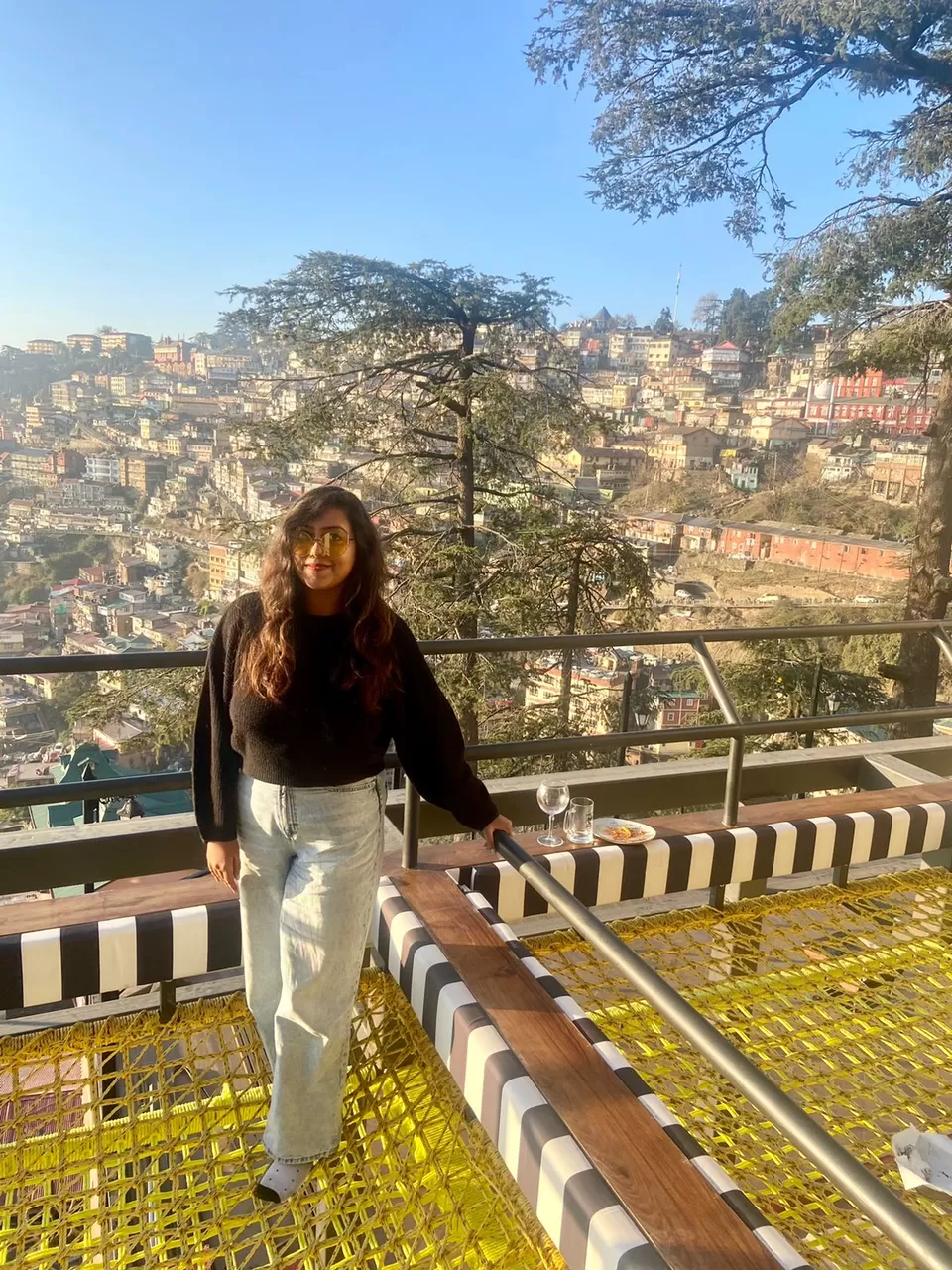 On weekends, they have special Bollywood and Sufi Nights where you can get to party with the best DJ in town amidst the hills with best beer and drinks.
Best time to visit
Their sunsets are mesmerizing, so its advisable to go during the evening to watch the setting sun especially from the hammocks! After the sun goes down, the place is lit up with soft lighting making the mood all somber and serene, an experience in itself.