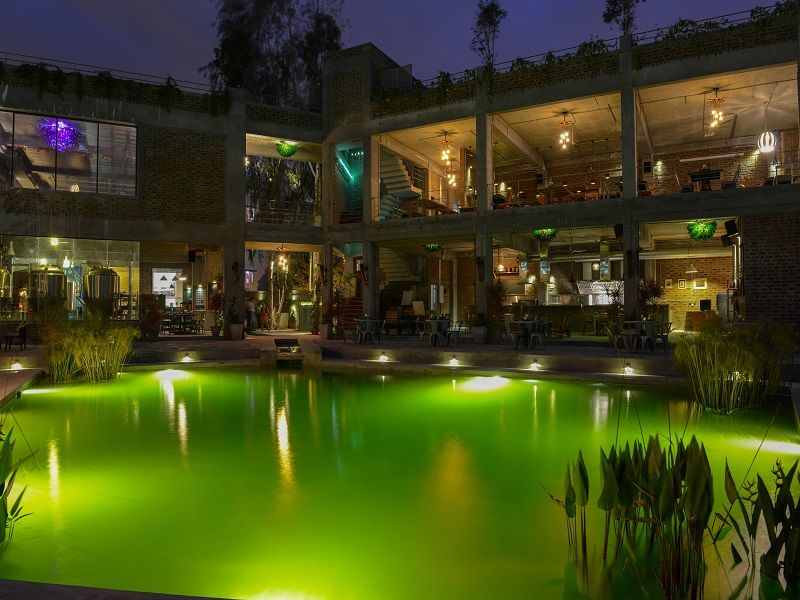 So, this Saturday, out of nowhere my roommate wanted to have the crafted beer at around 10 PM. Bangalore has myriads of breweries, but the majority of them are located either in Indiranagar, Koramangala, M.G. Road, etc. and getting a table instantly is a troublesome work, especially on a weekend.
Hence, after a lot of research on Zomato, we decided to go for Big Brewsky. With a good rating of 4.7, we had good expectations from this place. Though we were pretty sure that we will not get the place here, but the bar counters at these places always welcome the walk-ins until you wait for a table.
Big Brewsky, located on the Sarjapur Road, is a contemporaneous designed microbrewery with open air poolside seating. Apart from the poolside seating, the place also has three floors, which can accommodate a large crowd at the same time. Moreover, every floor has the bar counter, which, again, is a good thing and helps in filtering the crowd.
This is a good place to hangout with a group of friends as the ambiance is really awesome and peaceful. We reached the place at around 10.30 PM and as expected, we didn't get the place, but still we entered our names in the waiting list.
As you enter the place, you will be welcomed by their staff, asking if you have a reservation. If not, you can enter your name on the waiting list or just can walk to their bar counter. I recommend that you enter your name in the list, especially, if you are in a group of five to six people.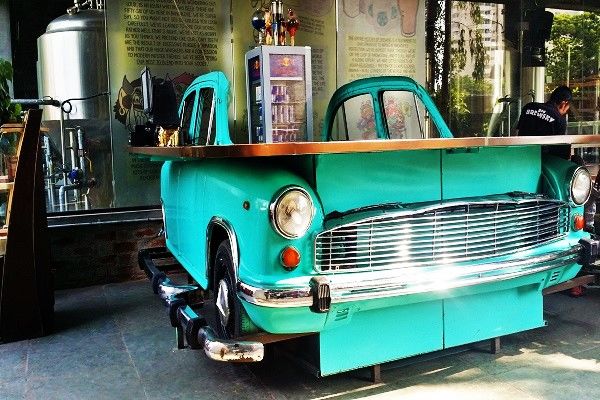 After entering our names, we proceeded to the bar counter, which is located on the first floor. The ground floor was completely packed including its bar. Though they have varieties of crafted beer on their menu card, we could find only one, which even was not on the menu. The name of the beer was - 'Vanilla Ice.' The beer was pretty good in taste, was less bitter and gave a good buzz.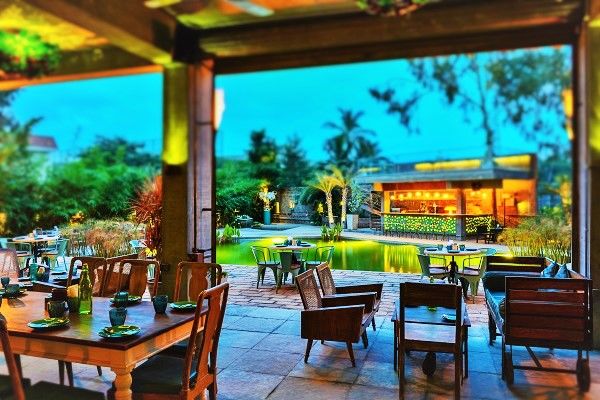 We were satisfied by the beer, but I wanted to try their cocktails too. So, after hunting through the drinks menu, I landed on 'Curacao Dream,' named after a Dutch Caribbean Island. This was the mixture of Tequilla, Gin, Rum, Vodka, Lime Juice, Blue Curacao, and Tonic Water.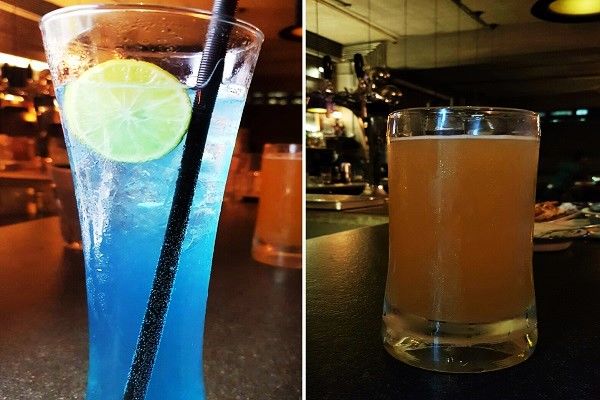 To be frank, the cocktail was disappointing. Despite these many hard drinks in the cocktail, it didn't give me any buzz. So, I ordered one more beer and then one more to make my visit to Big Brewsky a worthy one.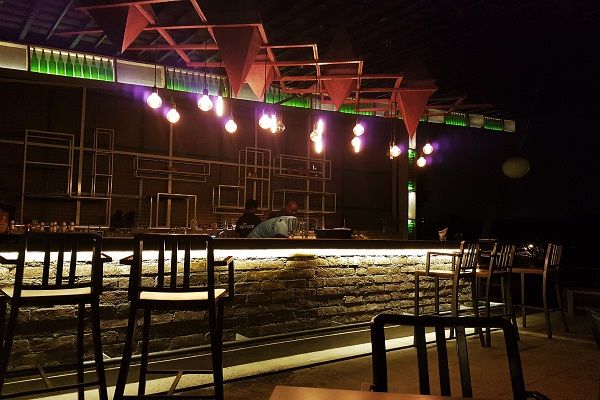 Coming to the food! The food is pretty decent at the place. Almost all the dishes averaged between Rs. 300 and Rs. 350. We first ordered the 'Charcoal Non-Veg Platter,' which had two varieties of chicken, two seekh kebabs, and one variety of fish. It was tasty and kind of fulfilling.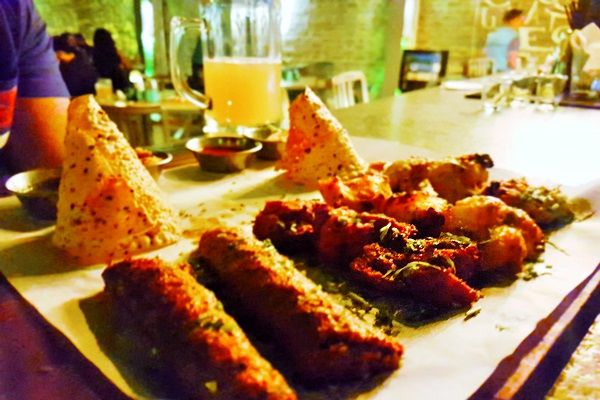 We were two friends and hence, it was little less if you are naming it a platter. Next, we ordered 'Achari Murgh Tikka' and it was tasty and perfectly cooked.
Hence, I concluded my day with three mugs of beer and one cocktail(which was kinda juice only, worthless!) and some good food.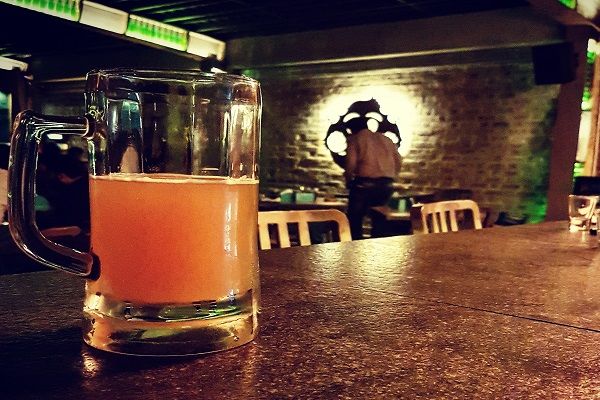 Overall, I would say the place is good, especially the ambiance. It's so soothing that it will make you forget all your worries. Food, too, is good, though, we did not try much. The beer was amazing but I will not suggest their cocktails. However, we cannot decide after just having one cocktail, but still, if I visit the place again(which I surely will do), I will not order the cocktail again.