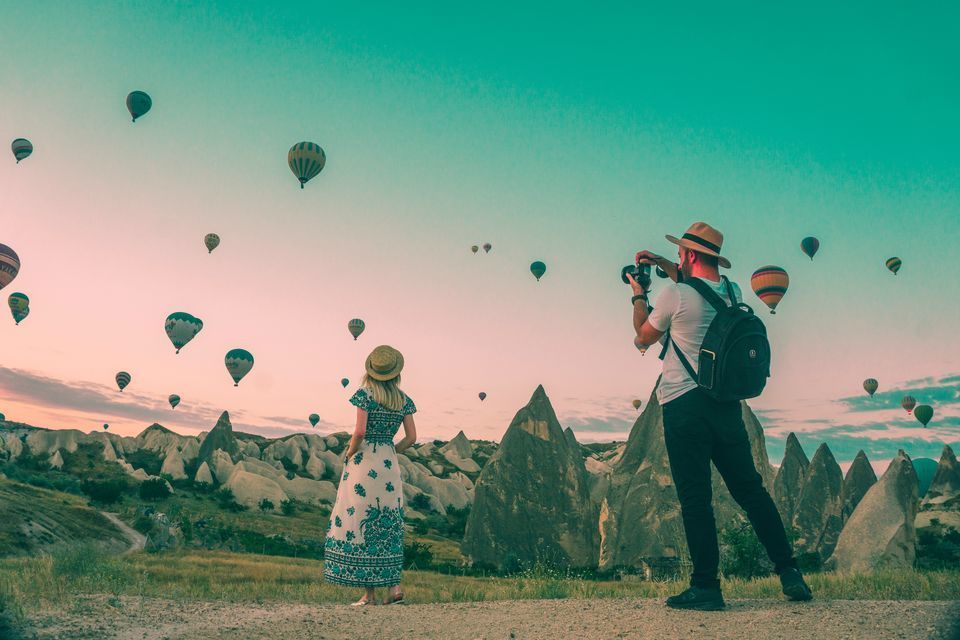 Exploring far off islands and experiencing the best of world travel may seem like a far-off dream. However, what if I told you that this could be true and the best part, completely free!
If travelling is your passion and you are ready to experience the journey of a lifetime, then a popular tour company is ready to help you take one step further by giving away an all expense paid trip with lots of free surprises. There is just one catch: The winner will have to travel with a total stranger.
Yes, you heard it right. While solo travel or travelling with your friends and family is an easy task, this multi-day tour company wants to seek out two complete strangers willing to travel on a trip together as a part of it's Tour The World Campaign.
Two strangers who have never met each other before will travel across the globe and experience multi-day tours in five different countries across five different continents while sharing their journey on social media. The winners will not be informed about the locations till their flights are booked. All that they are revealing is that they will need the participants to have a commitment of travelling for 2 months starting mid-May to July end 2019. Given the nature of travel, they also want the participants to have a spirit of adventure and touring with a willingness to make new friends by immersing themselves in the local culture.
Collaborating with Intrepid Travel, the world's largest small group adventure tour operator, the company is very excited for the possibilities ahead. "Multi-day touring is the easiest way possible for any traveler to experience the world in a relatively short amount of time," TourRadar's chief marketing officer Michael Potscher said in a statement. "Through our Tour the World campaign, we are creating the ultimate trip of a lifetime for two strangers that will inspire others to engage in life-enriching experiences through multi-day touring."
Free travel isn't the only perk here though as you also get access to lots of amazing pictures to capture the whole adventure so that your friends, family and fans can follow you on your journey through social media. A professional film crew of 3-4 people will follow the winners and their worldwide adventures to create content for TourRadar's social and marketing channels.
How to apply?
The process is quite simple as you simply submit an application from their official website and send a 2-min long video showcasing what a day in your life looks like. The louder and bigger the video, the better will be your chances to win!
You need to submit your applications by 24th March 2019. Once the jury which consists of eminent personalities in the travel industry choose the winners, they will be informed about the same by 1st week of April 2019 and will need to start getting ready to fly off soon in Mid-May.
For further details, click here!
Do you have any interesting stories to share? Write about them on Tripoto.
Check out videos and more on Tripoto's YouTube page!