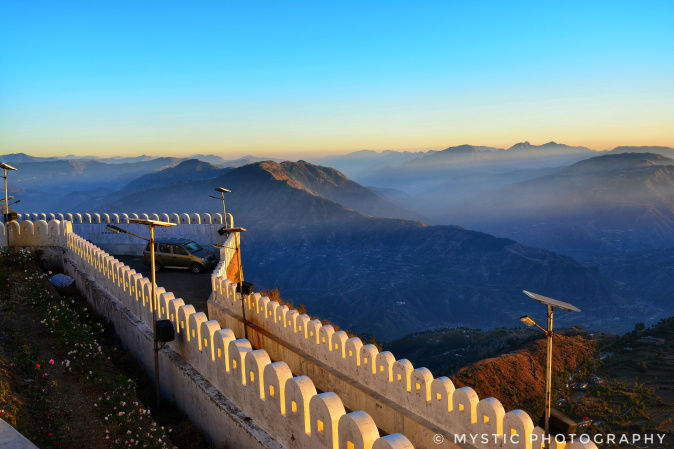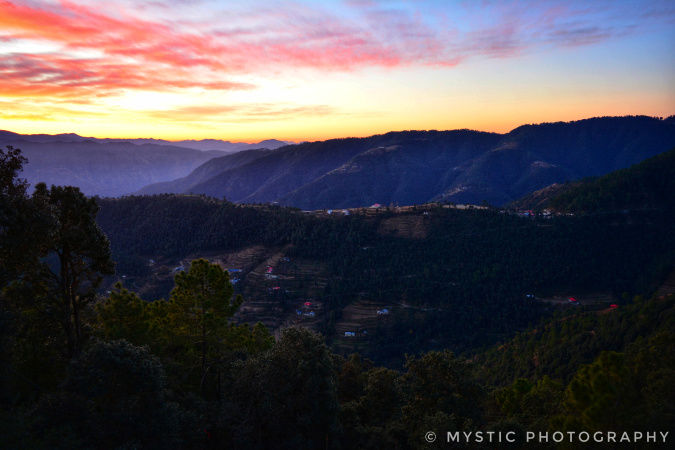 Chail is a hill station in Himachal Pradesh, India. It is 44 kilometers from Shimla and 45 kilometers from Solan. It is situated at the elevation of 7380ft. I visited Chail in the month of December. The place offers lots of flora and fauna beauty. During December the temperature usually ranges from a maximum of 15 to minimum of 0 °C at nights. Although it's not vast place one can definitely gift himself peace visiting this place. If you're looking for a 2 days expedition from Delhi it can be the place you can head to.
Sharing some of my scintillating glimpse of Chail visit. I reached Chail on the morning 11 on 23 December 2017 after long 13 hours of journey. The sky was clear and the wind was still but the cold breeze in the air was felt once I walked out of the bus. I stayed in one of finest Hotel in Chail "Jungle Livinn" located on Kufri-Chail road.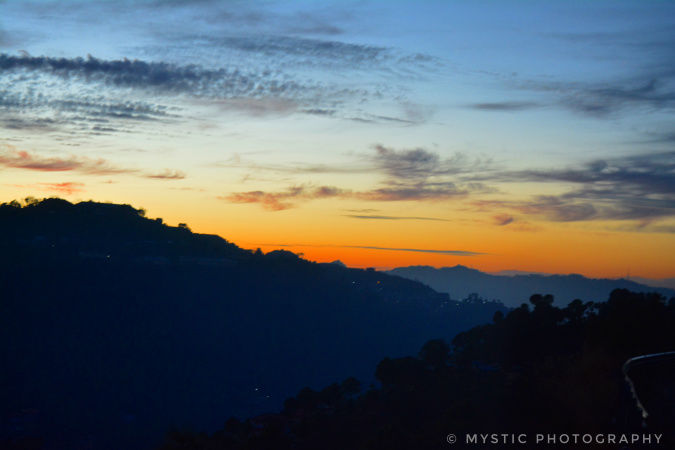 If you're planning to make an outing from Delhi, there's no direct bus for Chail but you can easily reach Chail from Shimla or Kufri. Kufri is just an hour away from Chail at a distance of 31Km.
Top Places to visit in Chail:
kali Ka Tibba: This is must visit place in Chail, It a sacred place of Hindu Goddess " Maa Kali". It is the highest point in Chail at least for normal travelers. You can easily reach here by car. One can hire a local cab for exploring local spots of Chail since most of the sites are distanced from each other in a difference of many miles. They charge a nominal fee of Rs.800 for Kali ka Tibba and one other site.
The best time to visit this temple is during sunset hours. Trust me! the first thing comes out of your mouth will "Wow". It offers 360 ° view of mountains range. If the sky is clear you can even see the Himalayas ranges. The Panoramic view is astounding from here. Some of the glimpse I'm sharing that my eyes witnessed.
2. Sadhupul: This place is worth visiting during summers when the flow of stream if good enough. One can chill out for some moment. Some local food stall can be found here. An experience like never before, a new seating, inside a lake!
3. Chail Sanctuary: Chail Sanctuary is located at Chail, a hill station which is an abode of wildlife. One can see sambar, goral and cheer pheasants at Blossom and Jhaja. It covers in 110km.
4. Chail Cricket ground: Surrounded by thick forests of deodar, a well maintained Chail Cricket ground is the highest cricket ground in the world. It was built in 1893. The ground is located at an altitude of 2,444 meters (8,018 ft)
Some glimpse of Hotel Jungle Livinn :
If you're a traveler this place must be on your checklist. C'mon backpack your things and grab tickets handy. Make your upcoming weekend booked.
Please Share, like, Subscribe if you liked it.
Shimla (Next Blog) Soon..
- Sudhir Sahani (wanderlust_bug)
SHARING IS CARING
Dubai airport stopover Tours
Categories Tags

Published by
Sudhir Sahani (sam)
Hi guys, this is Sudhir Sahani . I'm highly driven and an avid learner, who passionately works on blog Writing and Data Analysis. I do blog at "https://mysticfeeds.wordpress.com/". In my spare time, I undertake a wide range of activities like Photography, Editing, writing articles and learning new things. Best thing about me is, I do cherish even the smallest win of my life. I love being competitive and responsible because I play to win. I like to write and believes "The big secret in life is that there's no big secret; whatever your goal, you can get there if you are willing to work".Remember i'm a passionate geek of photography.Based in New Delhi, India. View all posts by Sudhir Sahani (sam) 

Travelling, best time to go chail, Chail, chail from delhi, Chail Himachal Pradesh, chail images, chail kali ka mandir, chail kali tibba, Himachal Pradesh, Jungle livin Chail, jungle livinn chail, jungle retreat chail, life is all about travelling, places to visit in chail, things to do in chail, travel blogger, travel is life, Travelling, wanderlust Uncategorized