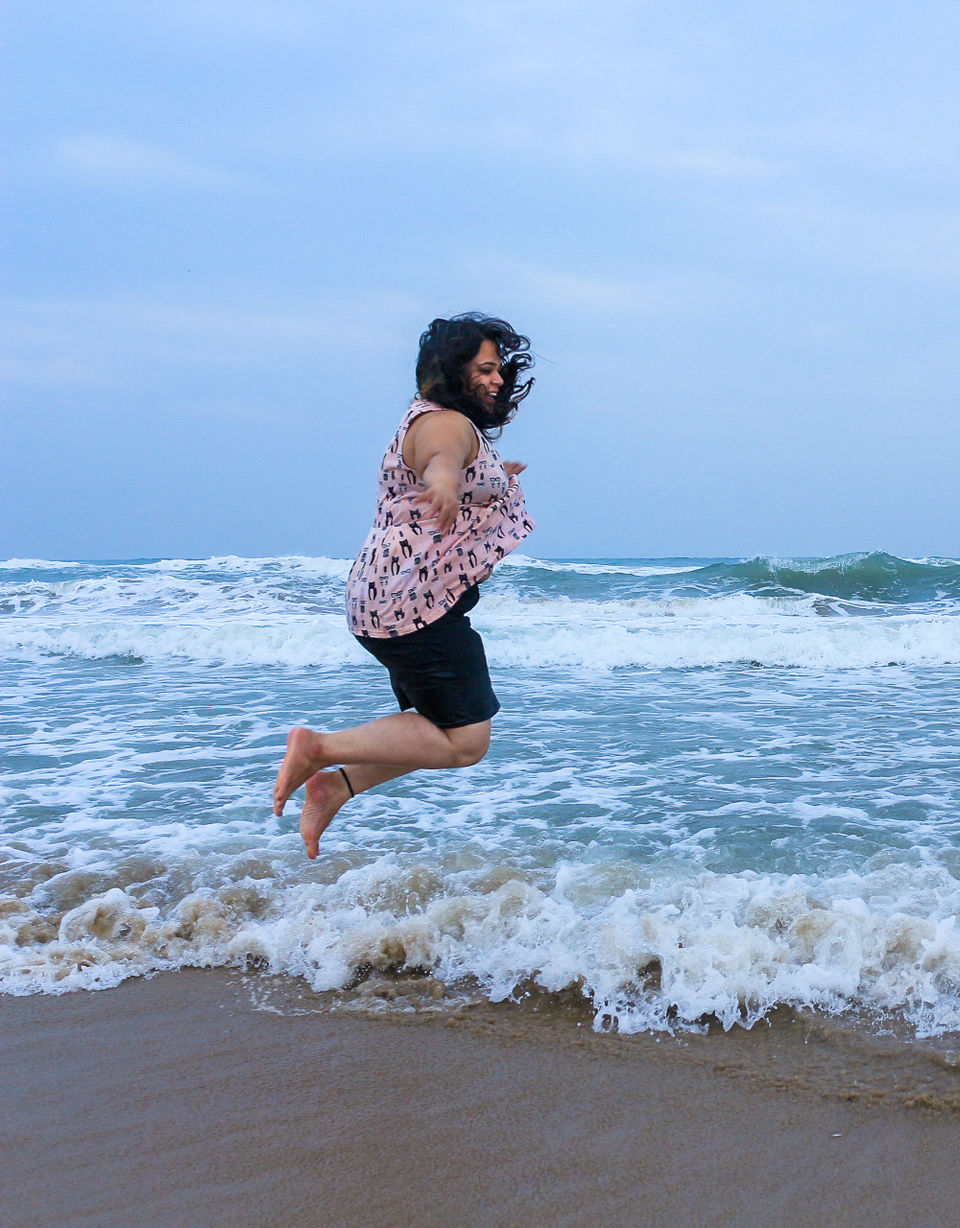 Travelling solo or travelling with backpackers as solo. It's very important to take care of yourself, because you are responsible for your own safety. Try following few suggestions, which always helped me.
1. Try reaching your destination during general hours and avoid odd hours
When going to any place alone especially if it's an unfamiliar place, always book your transportation in a way, that you don't reach the destination at odd hours. And also when you start from that location, try not to start at odd hours. It can help you avoid lot of uninvited troubles. This is because when you are not aware of the place, you are also not sure about the transportation facilities (like buses, cabs, etc.) and also about safety features (like safe roads, police patrolling, etc.). And if in any case you end up with no other choice , it would be great to reach the airport or railway station or bus early and wait in the waiting room.
2. Use common sense and also believe in your instincts
No matter which part of world you go to, when it comes to safety, the same rule applies. Don't get into secluded areas like totally empty alleys, don't ever accept drinks from any stranger, or don't get drunk if you know you can not handle yourself, best is to always know your limits when it comes to drinking. Do not trust anyone blindly and never get to an area that you are unsure about, never leave your bag unattended and even never entertain any unattended bag, rather inform to nearby authorities etc. Best is to always be alert and trust your instincts to avoid bad situations like theft, teasing or anything that can spoil your trip and leave you with bad memories. I believe, your instincts are your best friend when you are travelling to any place to avoid troubles to the fullest.
3. Be like locals, behave like them, mingle with them
Now as you have read a lot about the culture and kind of the place you are visiting, it becomes really easy to be like locals. Talk to locals to know more about the place. Read their vibes, if you feel safe, talk to locals to know more amazing places and inside stories about the place. The locals know much more then any tourist guide you can find. Mingle with them and also don't ever be rude to them. People at tourist places understand many of the problems that we people go through and they are always kind enough to help. It always good to be kind to people and it does pay.
4. Find local connections if you have any
If possible find local connections. In this world, we are so unaware of our own relatives but it is good to know if we have connections in these kinds of places. It's not necessary to visit them and take these relatives as burden. But it is always good to know people you know in the area you are visiting. Moreover, have all the emergency contacts ready in hand in those places. So that no matter what, you feel safe in the area and if ever needed you can use the contacts to save yourself.
5. Have an open mind, and be informed
Knowledge is always our best friend and so when travelling alone it is so important to read about the place. This can give you a very good idea about which is a safe place to stay in, places to visit, how to reach, know about the culture, what to wear. It is so good to read a lot and watch videos about the place and get familiarised with the area before even reaching. And with internet these days to gathering knowledge is easy. When ever in doubt read about it.
6. Book your stay
It is very important to book your stay well in advance. To be frank, it saves you from paying a lot at the end moment or make a bad choice about the stay due to time constraint. Read blogs on where people stay and check the facilities based on ratings of the place. This way you will know where to go once you reach and believe me I am one person who needs a 15 mins of silence after travel and a place which I call my own for a while.
7. Try making friends there
To be true, it is my hobby to meet new people at new places and know the area with their eyes too. Having a discussion over dinner about the area with some new friends mainly gives me an option for a new perspective towards everything in my life. So I wont be lying if I say that I usually start a conversation if I am at a new place with a complete stranger. But this happens only after I am sure of a positive vibe from the person. Making friends from different part of the world makes me know a lot about things in their lives and vice versa.
8. Be confident when you talk and be smart in taking decisions
Asking for some information, or even asking for directions at new places is very common, so it becomes really important that when you talk to a stranger you sound confident and not lost.There are many ways that you can ask for an information. Sounding like you know the thing but there is a small confusion is far better than sounding totally lost on these kinds of trips. This gives people an opportunity to take advantage which is something you should always avoid.
9. Try carrying less of valuable items and if you do, be less showy
When you are travelling to any place whether it's new or old, it's always better to not carry your expensive gadgets because you are not aware of how safe the area is and if the place you stay would have that kind of security to handle your valuables. Carrying your expensive gadgets during all times is not possible on the trips and so it is better not to carry them which also reduces the amount of stress you might have if you had to leave it at some place.
10. Carry your basic essentials, but don't overdo it
It's very important that you carry your basics. Basics may include your toiletries, your (clothes, something like you can mix and match. Just don't overdo anything on your clothes and on your other items. As you are the only person who will be carrying your items and your bags around, it is very important to know how much of the weight that are we comfortable in carrying.
11. Let your family and friends be informed about your travel itinerary
I love visiting new places and more over my recent love for offbeat locations gives my parents chill. But I always make sure to share my itinerary with my family. Remember those whats app family groups we youngsters hate at times. I would prefer using those groups to share your itinerary with your family so that they are aware of your whereabouts and doesn't panic unnecessarily. Our trips should be never of worry for others.
Important websites to make your travel plan easy.
- For your flights, Buses: https://www.makemytrip.com/
- For hotel bookings: https://www.booking.com/
- For trains in India: https://www.irctc.co.in/nget/
- Also, check out https://www.meetup.com/ for some weekend treks and hiking. There are many groups like these locally ,who plan a small trips or treks with a small number of people and make it happen during weekends.
I hope all this information is useful to you in some or the other way. And I hope you enjoy all your trips to the fullest. Until next time. XOXO...