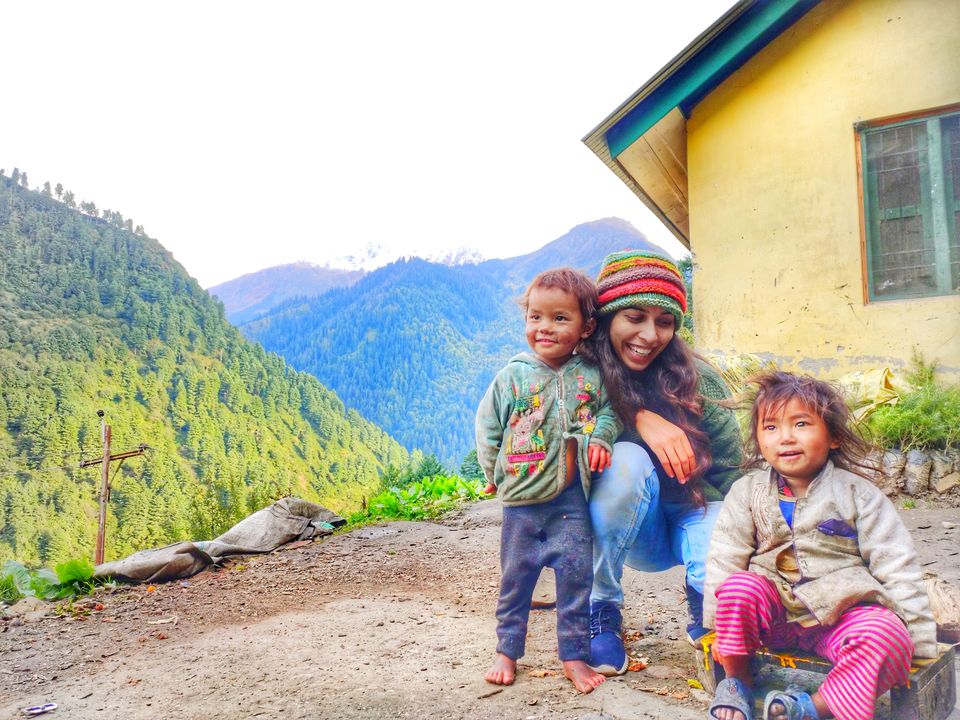 Do you wonder how some people travel solo without fear?
How do they ensure their safety is the first question everyone thinks, right?
I started travelling solo because I was not able to get any company. We used to make plan and cancel ultimately. I realized I cannot devoid myself of Travel and hence I started travelling solo.
Travelling solo is an amazing experience and it can be an addiction once you have experienced it. One of the reasons for preferring solo over travelling with others is that you can be completely with yourself.
Every time I travel, I condition my brain to be in a different situation and that way it experiences a lot of new realizations.
However, most of the solo female travelers are concerned about our safety while travelling solo and that's very logical as well. So, here I'm telling you some tips to travel solo while ensuring my safety and ensuring budget-friendly itinerary.
1. Do a lot of research on your destination:
Research a lot before deciding where to go, research about places which are solo traveler friendly. For eg. You can start with Bir-Billing, Kasol, Jaipur-Jodhpur.
2. Book accommodation online:
Book accommodation online after researching enough, reading reviews, checking distance from center of the place. Reviews help a lot. Hostels are always great place for solo backpackers. I find hostels safer than hotels and they are budget friendly. You don't have to burn your pocket by paying more money to hotels. Nomads and Whoppers in Kasol are great options. Zostel, Mavro are good options for Bir. Raahi hostel is an amazing option for Jodhpur. All the managers at these hostels are super helpful. I once reached kasol at 2 am and the manager helped me reach the place safely. On that note, avoid travelling at odd hours.
3. Take care of your possessions:
Important things like cash, cards and especially mobile phone. I carry a separate small bag in which I keep all my essentials like Phone, charger, Power bank, cash, cards, tickets etc. I call it survival bag. The other bigger bag which I carry has mostly clothes which even if I lose, will not cause a lot of trouble.
4. Blend with locals:
This is one of the most important points. Not looking too touristy saves you from a lot of unwanted attention. If you are in a place where women dress conservatively, respect that. Locals appreciate that.
5. Pack light:
I really mean it. Pack only crucial stuff. For eg. You can skip packing 3 pair of jeans for a three day trip and manage with one. You can have a small travel kit of your essentials like toothpaste, face-wash, paper soap. Remember the purpose of the trip. Always.
6. Be active on social Media:
Don't just disappear! By that what I mean is have at least 1-2 people who know about your exact whereabouts if you are not telling your family. I would suggest don't go without informing your family. Being active on social media will let your friends know about you. Do not forget to keep your GPS location on.
7. Do not carry expensive things:
Avoid carrying or wearing jewelry or other expensive things with you on the trip. You are going for a new experience, enjoy the place and keep the burden of these things away.
8. Ask for help:
Whenever in doubt, seek help. Always trust locals. Even at the most little doubt, reach out. Ask more than one person, get clarity.
9.Use public transport:
Instead of taking personal car or a taxi, use public transport for a safer journey. Talk to locals while taking the journey, you will get to know a lot about the place and also normal rates for various amenities.
10. Make friends with Dogs:
This might sound weird but this tip has helped me the most. Talking specially about mountains, petting a stranger dog earns you a friend. That dog will mostly be with you accompanying you till the last part of the trek. In one of my treks to Kheerganga, I was trekking alone and no one seem to be near me and there was a group of monkeys. It was only because of the dog who was with me, I could cross that site. Read more about that experience here.
11. Do not travel to an isolated place:
I understand many of us do not want to travel to a crowded place. But, avoid extremely secluded places too. If you are taking your first solo trip, choose a place which has adequate crowd and is well connected from main cities. Slowly you will get the confidence and better understanding about how to explore any place safely. So may be keep secluded places for later part of your solo journey!
12. Find other solo travelers:
There is no way you won't find other solo travelers. The idea of Slow and solo travel has become very popular and you will be able to connect with many like-minded people. I have earned many friends by staying at backpacker hostels. Read more about that here.
13.Do not overshare:
Sometimes it happens that we meet a stranger and since both of us are at our best behavior we feel real connection and share things about each other. Now here you need to remember the line which isn't supposed to be crossed. for e.g. I never tell any stranger where I have booked my accommodation. Do not overshare. I repeat do not!
14. Travel during the day if possible:
This is one of the most important things I always ensure. Try to travel during the day. If you are exploring night life of a place, be very cautious.
15. Don't forget to be in your senses:
When travelling solo, remember to not loose your senses. for e.g. if you are drinking, drink to get the feel but don't get sloshed. One thing I always keep in mind was to never get drunk when travelling solo. Even if you are, drink only to enjoy but do not get actually drunk!
Remember to be alert but don't forget to enjoy!
We have got one and just one life! Explore and experience as much as possible.
You can read about my short and super budget friendly Jaipur-Jodhpur trip here.
Read more travel stories here!
Check out more on Instagram and give a follow in case you like it!
Let's Wander!