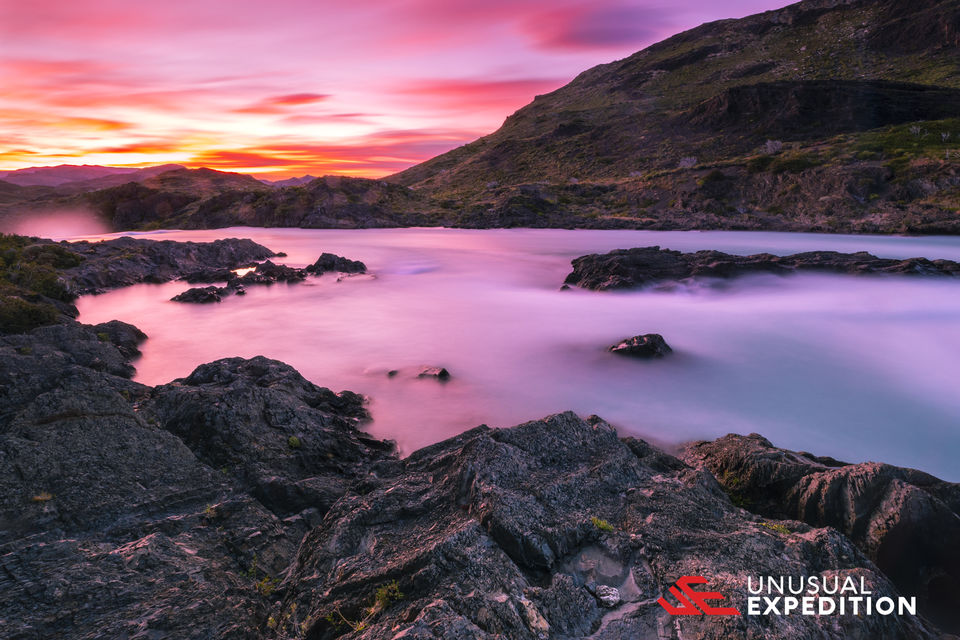 Torres del Paine: A walk around the Patagonia
Getting lost in the wide biodiversity of the Torres del Paine National Park is something that every trekker must do! This piece of the Chilean Patagonia has so many different kind of beautiful landscapes gather in the same place that you will feel that one visit isn't enough!
What kind of tours will I find in Torres del Paine National Park?
You have many options to explore Torres del Paine, you might do it by car or trekking, in a full day trip or a couple of days, with a tourist guide, book a photography trips for beginners or by your own.
The most popular and probably advantageous way to enjoy the maximum the richness of the area is to do the "W" route of 5 days of trekking. In this journey you will walk around the immensity of the park, between its natural paths and bridges in the middle of the forests of gigantic trees and rocky crystalline rivers to get the different extraordinary attractions of the place.
For this trip you must be prepare for the low temperatures at night in the summer and to the raw snow and cold in winter.
The extension of Torres del Paine Park makes to explore it from north to south advancing every day to reach all the amazing panoramas, so you must watch out where does the night catches you, because there is where you will have to build your camping. A tent might be lifted any place you want in the entire area, but there are safety points called refugees that concentrates many travelers for sleep. This route will give you the chance to appreciate the wonderful backgrounds of the sunrise and sunset in its maximum explendore in the middle of nature. An incredible way to detoxify from the accelerated city right?
What will I see in Torres del Paine National Park?
You will find mountains, rivers, waterfalls, rocky forests, lagoons and even glaciers. Besides, while you are doing your trekking around the area you could fine vicuñas, foxes, Andean condor, eagles, owls, Chilean flamingo, and maybe if you make an exhaustive search of wildlife, you are very alert and very lucky, you might see the star for any photographer: the puma.

Some of the principal attractions in the park are listed below:
Torres Del Paine: Torres means towers. They are an incredible enormous rocky mountains disposed like a group of towers with a beautiful lagoon in the mountainside, to get there you will have to cross hiking an asphalted and a little steep rocky path. All this panorama can be seen from an excellent scenic viewpoint very close to the lagoon.
Waterfall of the Paine River
"Grey" Lagoon
Pehoé Lagoon
"Grey" Glaciers: They are a "small" part of the Southern ice fields, which has in total 350 km of extension. This sky blue huge icy landscape takes your breath away with its immensity. There you will have the option to sail all over the extension of the glaciers by boat, it totally worth it to pay for the trip!
This trip is definitely something that you must plan someday if you love adventure, trekking, hiking, going camping and taking spectacular pictures with a Singapore Travel Photographer, Joseph Mak!