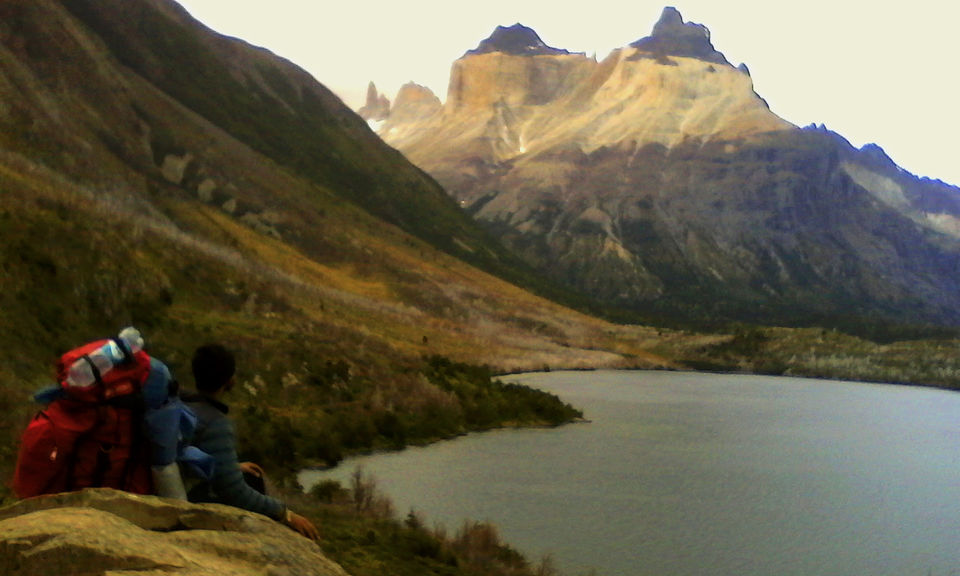 On a recent date, the girl asked, "What's your greatest accomplishment?"
After some thought, I smiled and replied, "Patagonia".
On many nights I close my eyes and I am transported to Patagonia. Those were probably the best two months of my life. Travelling through this remote region in the south of Argentina and Chile was challenging and equally rewarding. The way I travelled was unchartered territory for me.
In two months, I hitchhiked some 6,000km and camped for the entire duration on the side of the highways, deserted beaches, in national parks and even next to glaciers. Hitchhiking and camping meant I saved thousands of rupees on accommodation and transportation. And, I cooked most of the time using the trekking stove and liquid fuel that I carried. That is how I managed to spend two months in Patagonia for under ₹15,000 without forsaking any experiences.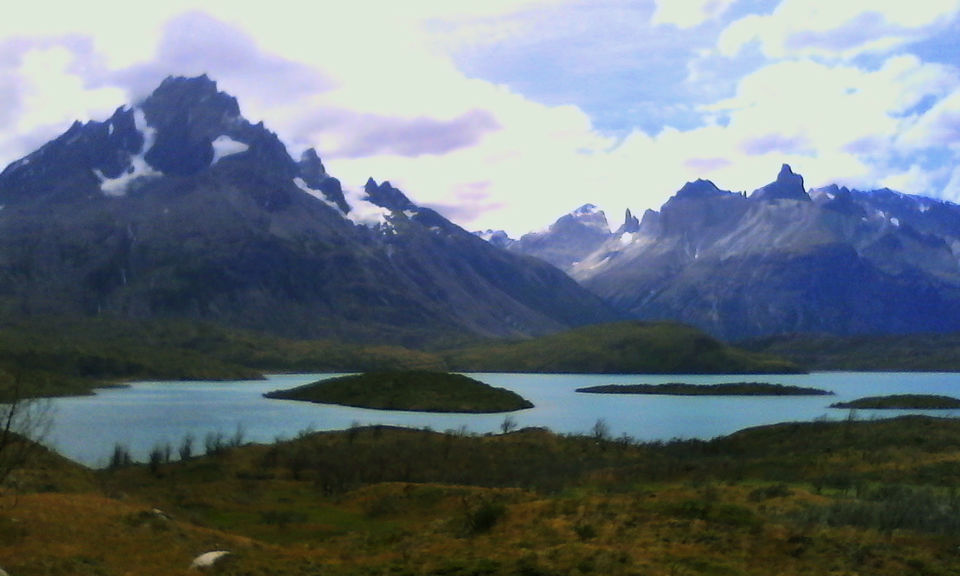 Patagonia is spread over 10 lakh square kilometres and provides experiences you can't find elsewhere. Valdes Peninsula puts on some rare nature curated wildlife shows like orcas hunting seals on a beach, world's largest penguin colony with over two lakh penguins and southern right whales calving. The nearby Welsh hamlets and its old world teahouses speak of Welsh grit and determination that led them to inhabit such inhospitable environs. The Great Lakes region of Argentina will rejuvenate you with its serene sites and scenic drives. Further south lies 9,000-year-old cave paintings in the UNESCO-listed Cueva de los Manos (Cave of Hands). Perito Moreno Glacier, an ice sheet spread over 250 square kilometres, will remind you of The Wall from Game of Thrones.
Those two months are memorable not because of nature and wildlife marvels I encountered but because of the serendipitous experiences I had. I learned about the tough life of truck drivers, footballing rivalries, local childhood tales, political intricacies, native agriculture, wood industry and South African miners among other things. Beyond that, I spoke with fiesty Mapuche people, witness Patagonian hospitality, delivered goods to supermarkets, fell in a heartbreaking love affair, found my family away from home, drank Fernet-cola with someone who had met Diego 'Cholito' Simeone and had numerous mates on the side of the highway with other hitchhikers. These experiences and many more will remain in my heart till the end of my days.
Bruce Chatwin was right, "Patagonia! She is a hard mistress. She casts her spell. An enchantress! She folds her arms and never lets go."
Where is Patagonia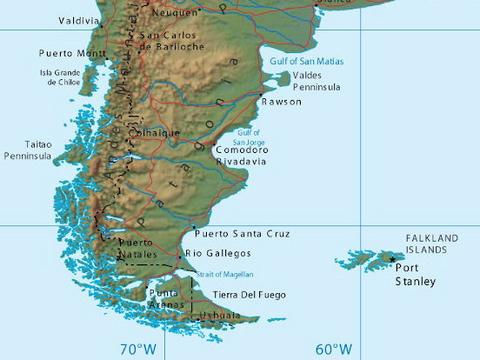 Patagonia is a remote region in the south of Argentina and Chile. It is a bit like the Himalayas that stretch from Pakistan to the eastern edge of India. But, Patagonia has a more diverse landscape. The Andes mountain run through the middle dividing Patagonia into two halves and resulting in geological diversity. Here you find desolate desert, green fertile valleys, giant glaciers, rolling grasslands, classic Pampas and two great oceans, the Pacific and the Atlantic.
The vast diversity turns Patagonia into a wildlife lovers' dream. Guanacos, lesser rheas, Andean flamingoes, Andean condors, southern right whales, Commerson's dolphins, fur seals, orcas, mythical albatrosses and five species of penguins can all be found here. In fact, it is easier to find penguins than people in these great empty spaces where our land reaches out to the final frontier, Antarctica.
Hitchhiker's guide to Patagonia
Buses service major towns and popular tourist attractions but to experience the remoter parts of Patagonia you'll have to put that thumb out on the highway. Hitchhiking is safe here albeit a bit difficult because very few vehicles ply these roads. You must have a patient nature to experience Patagonia. A tent and a sleeping bag are essential for those nights when you are stuck on the side of non-descript highways. Nights are usually chilly so do bring warm clothes.
It helps to carry a camping stove and liquid fuel. Make sure you shop for food items in cities, towns and villages you come across on the road. I always carried rice, beans, lentils, spices, potatoes, onions, garlic, bread, ketchup, mustard and mayo. Any kind of liquor helps to keep you warm on lonesome chilly nights. My picks are Fernet, Gancia and Mendoza wines. And, most important weapon in your arsenal could be Spanish. We can spend nights talking about how learning Spanish resulted in incredible experiences and also provided an insight into the lives and culture of locals. I learned it using Duolingo, you must too.
Must have experiences in Patagonia
Move over to the Chilean side of Patagonia. Go for a self-guided multi-day hike in Torres del Paine National Park to witness efflorescence glaciers, lakes with electric blue elixir, lissome river, gorgeous waterfalls and the granite peaks of Paine. Take a boat ride from Puerto Rio Tranquilo to witness granite caves rising from the lake. Travel through Carretera Austral (Austral Road) that encompasses verdant mountains, azul rivers, gigantic glaciers, waterfalls, hiking trails and bucolic villages within its 1240km length. Round up your Patagonia experience by visiting Chiloe Island, home to UNESCO listed wooden churches and fierce seafaring locals.
Where to stay
Major cities and towns have accommodation options. Major tourist sites have accommodation options in or around them. National parks have camping facilities although some require you to bring your camping equipment. Designated and privately-run campgrounds can be found in towns and villages as well. There is no set rule on camping which means you can camp anywhere in Patagonia that is not private property. As I mentioned before, I camped on beaches, side of the highways, next to rivers and in national parks.
Best time to visit Patagonia
The best time to visit Patagonia is from November to March which is summer in the southern hemisphere. Average temperature during these months is 13 Celsius.
So, are you inspired to travel to Patagonia? Share your thoughts in the comments section below. Have you hitchhiked before? Write your own travelogue to share it with the world. And subscribe to Tripoto Youtube Channel for stunning videos.