Hampi from what I heard was known more for taking people to heights (if you know what I mean) than its UNESCO World Heritage status. So, more or less to reach the heights, I headed to Hampi with no idea what was actually going to amaze me.
The gushing Tungabhadra river:
I first visited the Tungabhadra River, which was full of water had a very strong current. The river looked so huge and magnanimous, as I could see that nothing stood in front of it. It was so aggressive that it was tearing away anything that came in its way. One of the temples on the river bank was completely submerged and also a lot of trees were getting washed away by the river. In the midst of this there were groups of river otters enjoying a swim.
Just sitting there and watching the entire 'chaos by nature' happening in front of me somehow gave me a very pleasant feeling. I was just there, in the moment, embracing Mother Nature from a safe spot :P
The never ending temples:
I am not exaggerating but this place is a plethora of temples. After a point, you will just get used to it and may not even be able to realize the amount of effort and human life that went into the creation of them. The massive structures were built back in the 14th century by the Vijaynagara Empire. Wait, what? 14th century? How on earth was it even possible back then, when there was only human and no machine. This place looks impossible to build even with today's technology.
These are the times which make us feel that it is not the technology in your hand, but the wisdom and knowledge in your head that take you forward. Man today has progressed from going to the market and buying things to ordering everything at a tap on the mobile phone, great! But this has made us all more machine and less human.
Just think about the progress man has made back in the 14th century. He was able to build a place like Hampi out of nothing. Now compare it with the progress we are making today- we get upgraded from Android nougat to Oreo or Apple iphone 7 to X.
Man-made structures like ones in Hampi truly give you the "larger than life" feeling.
I am not going to give you specific details about the temples or their history. If I do that, this will be another travel article that you would just finish reading and never care about the place.
So if you are really curious about the place, book your tickets right away. Here are some pictures that will hopefully inspire you to go out there and experience it.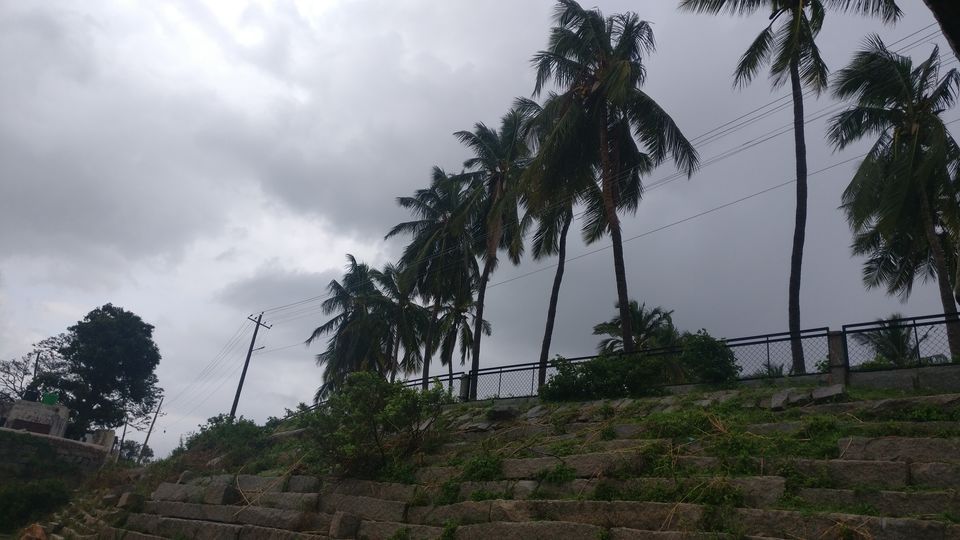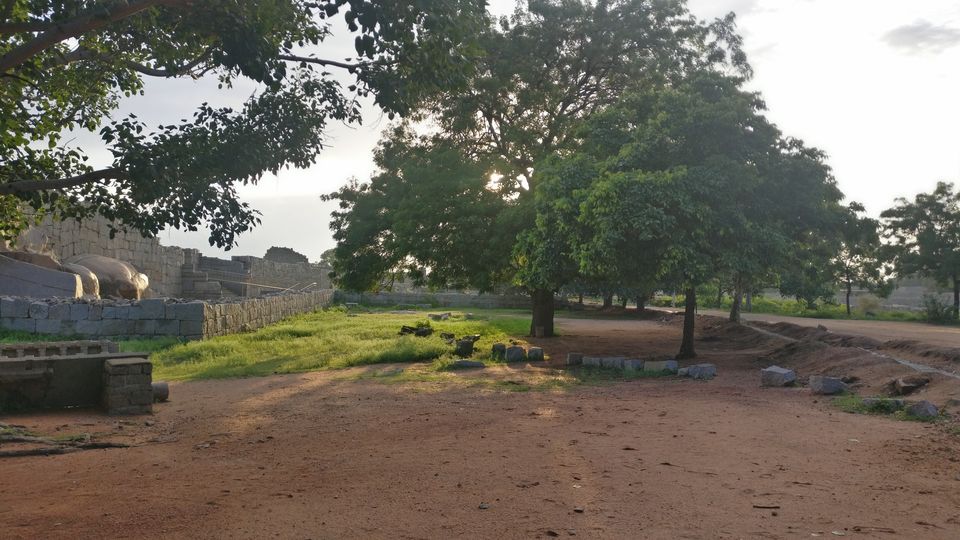 Travel Tips:
• Go on a weekday if possible, you will avoid tourists and travel guides that way, and the whole place will be yours.
• Make a two day trip. It's okay, if you are not able to see everything at once. You can always come back. Trust me, hurrying will only make your bored and less inspired. So take your time, live the moment.
Travel details:
From Bangalore:
Direct train to Hospet (16592-Hampi Express) which can be boarded from KSR, Yeshwantpur and Yelankha in Bangalore. The travel fare in AC 3 tier is about Rs.600.
From Hyderabad by road:
Bad route (Hyderabad > Mahabubnagar > Raichur > Sindhanur > Hampi -380 km)
• Lot of patch work
• Road construction in progress
• No places to stop by for short breaks or food
• No restroom facility
• Bad network coverage
Or
Good route (Hyderabad > Kurnool > Ballari > Hospet > Hampi 412 km)
• Almost 50 km more than above
• Good road, 4 lane till Kurnool
• Ample of options until Kurnool to stop by for food or restroom
• Good network coverage
Between Hospet and Hampi – 12 km:
Direct govt bus or take a rickshaw/cab (no uber/ola)
Accommodation:
There are pretty decent hotels in Hospet and Hampi. If you prefer staying in Hospet and travel up and down to and from Hampi, then the Hotel Hampi International is a good option. It is right in front of the railway station, just a short walk.
You'll probably get a room ranging between Rs. 1500 to 2000.
If you'd like to stay in Hampi, book a hotel on the fun side of the river which is in the Hampi Hippie Islands or try Verupakshi resort if you are a peace loving person.