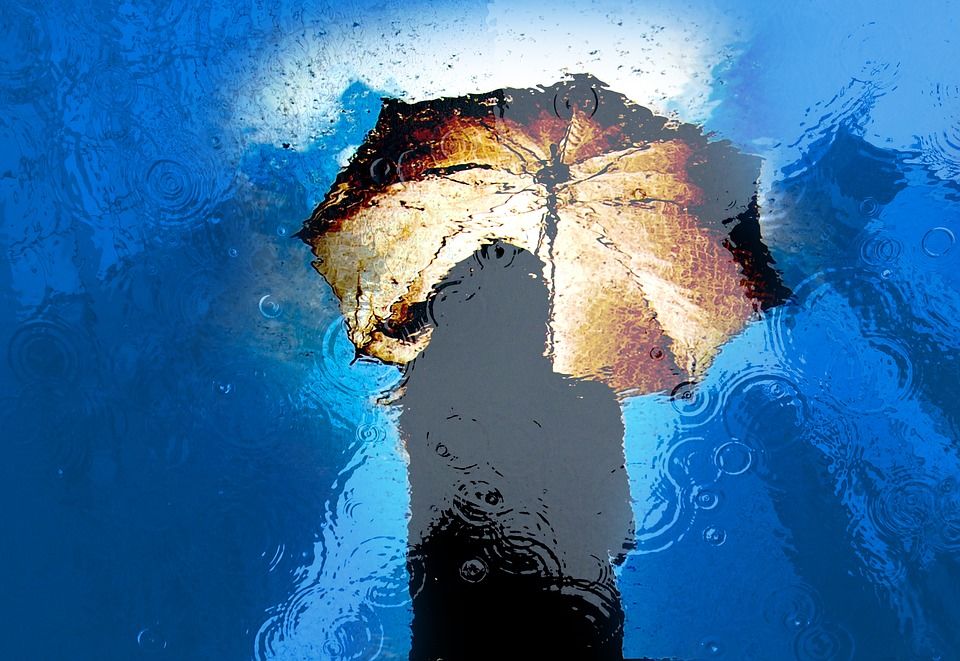 Monsoons bring out the best of every place. More colours, more flavours and the best of scenic beauty. The rains turn every bit of the journey into an enhanced experience. However, to keep it right, it is necessary that the correct guidelines be followed while moving along the wet lanes, since one small mistake can turn an awesome trip into a thunder-blunder! So here's the definitive list of guidelines to follow if you choose to travel during the downpour.
1. Synthetic clothes are the way to go!
If travelling during the rains, sooner or later water will drip over your shoulders. While other clothes tend to stay damp for longer and eventually begin to smell, synthetic clothes have a way of drying out faster and thus, keeping it hassle free. So, pack more of synthetic clothes if the clouds are to keep you company.
2. Keep medicines and repellents handy!
Puddles of mud, stagnant water and dripping pipelines along the street are breeding grounds for insects and infections. Always carry mosquito repellents and anti-allergic medicines in your bag as a safety measure.
3. Outside drinking water is a strict no-no!
Never opt for drinking water that is served out in the open or from public or communal water containers during the rainy season. The best option is to carry your own water bottles every time you step out. If packaged bottles are not available for any reason, the second best way is to first boil the water at hand to make sure it is safe to drink. Better safe than sorry!
4. Street food can be hazardous!
As difficult as it may sound in practice, street food must be avoided at all costs while out in monsoons. Since it is almost always out in the open, street food is readily exposed to germs and insects, which can affect your health in a bad way. Try not to give in to temptation when you walk past the fragrant stalls next time!
5. Keep an eye on the weather report and news!
If you're not sure of when or how much of rainfall is likely to hit your plans, make sure to check the weather report for the areas you plan to visit. This is also helpful in deciding the means of transport to take and the places to explore on particular days of your journey. Stay alert and well-prepared.
6. Hair dryer will save the day!
Mark this one as an essential for it will turn out to be the saving grace while travelling in monsoons. Irrespective of your gender, a wet head is bound to attract cold, headaches and other bodily problems. Also, if you happen to get your spares, important papers or technological add-ons wet by any chance, this little hero can help you dry them out in no time. Check with your hotel in advance if they provide one with the room. If not, make room for it in your bag!
7. Umbrellas and raincoats are your soul sisters!
One of the most obvious items on the list is often also the most easily missed. I cannot emphasise enough on how vital having one of these in your item list is. The only thing better than those quick-to-dry clothes is dry clothes while you travel. Raincoats are the best choice, with umbrellas a close second. You won't regret it.
8. Plastic bags and more plastic bags!
No matter how advanced technology gets, plastic zip locks still work like a charm for keeping those tabs dry. Don't take the risk, it isn't worth it. Drop a bunch of zip locks and plastic bags in your luggage and relax.
9. Board games and books!
You know what works when it's raining cats and dogs, and you can do nothing but sit inside your hostel room? Board games, cards and a book. Enough said!
10. Keep your feet light!
The right footwear is the foundation of every vacation for it will decide how far and wide and comfortably you will travel. For rains, throw away those fancy, bulky shoes, high heels or quality leather. You'll only hurt them and your feelings when they begin to tear away. Pack only slippers and sandals. Keep it comfy, keep it dry!
Planning to hit the road during rainy season? Here are the add-ons you should be careful about!
11. Show some love to your vehicle!
Rains and automobiles is not a healthy combination. Yet if road trips and driving are your calling, make sure to keep your vehicle in shape. Keep spares at hand, check for fuel, tyres, wipers and brakes, and always have a torch light for emergency. Don't forget to check the state of that stepney tucked away in the boot space.
12. Don't try to be a hero!
If heavy rains or a storm is upon the road, the best option is to stop at a safe spot and wait for things to calm down. Don't try to be a hero and rush into it. Life is not a movie and the risk is not worth it. Relax. Turn your parking lights on and grab that book we told you to pack.
Monsoons are a tricky time to travel. However, with the correct gear and a thoughtful approach, travellers can enjoy the best of days during the thundery wets. Stay safe, stay dry. Happy travelling!
Tell us about your views in the comments below or here on Tripoto.
Get travel inspiration from us daily! Save our number and send a Whatsapp message on 9599147110 to begin!
Get answers to all your travel related queries on the go with Tripoto Chat!