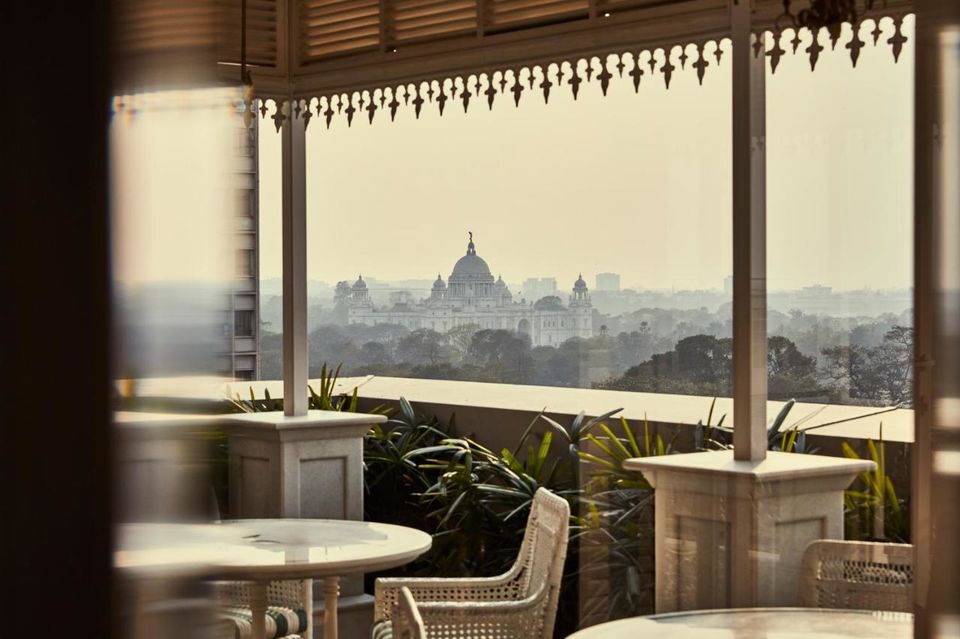 Kolkata is an emotion that needs to be experienced every once in a while. The city, effervescent with rustic aesthetics, rich history and architecture must be on your list to visit before the festive season ends. It is renowned for being home to Asia's largest flower markets at Mallik Ghat, world's largest used-book markets at College Street, India's only Chinatown, the stunning colonial-era Victoria Memorial and the ever busy Howrah Bridge.
Apart from this iconic location, Kolkata now boasts of 'The Glenburn Penthouse' - Kolkata's first ever boutique hotel. Exuding ageless elegance, this boutique hotel offers views of the cityscape and the stunning Victoria Memorial palace.
A dive into art, culture and history
After two decades of guest experiences, Husna-Tara Prakash decided to start her stylish penthouse hotel in Kolkata. A safe place for history and art lovers, the hotel's expert guides conduct historical and academic tours of the fascinating, and often forgotten city.
With stunning landmark views, The Glenburn Penthouse is a discrete elegant residence located in the heart of historic Kolkata. With stunning landmark views, this place is filled with exquisite antique Bengal colonial furniture and art. If you visit Kolkata you should be prepared to learn some history and art. And this boutique hotel is blessed with 'Hindoostan' wallpaper depicting scenes of rural India from days gone by.
More about the space and rooms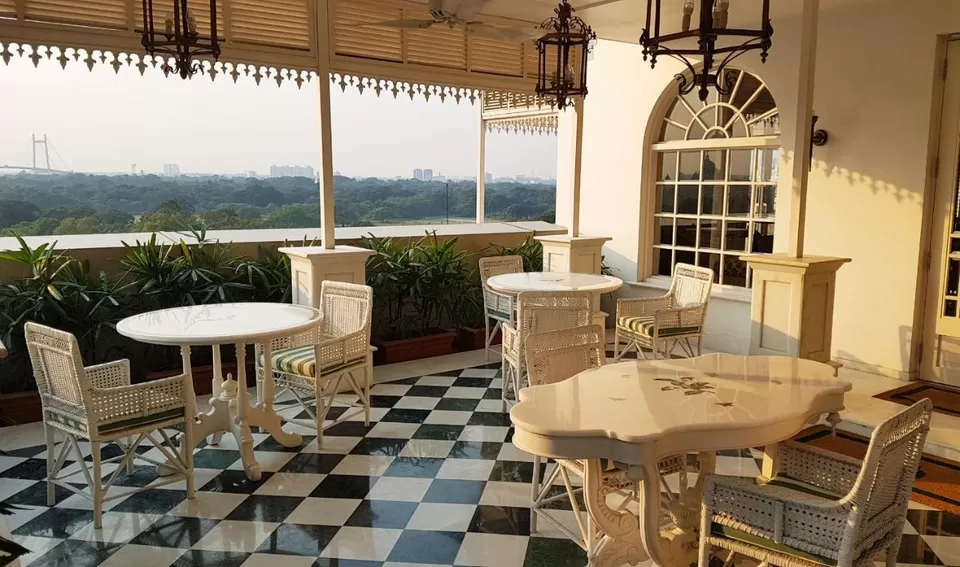 Adorned with vintage fans, marble floors and wicker furniture, the balcony and tea veranda overlooks the Victoria Memorial. Sipping your tea or a glass of wine is the perfect outdoor dining experience. For early risers, the breakfast tea gets more interesting with the rising sun and the historical views of the City.
If you are someone who is looking or an experience instead of just staying at a hotel, this boutique is perfect for you! All the nine suites have antique maps and vintage carpets in the sitting areas. Transform yourself in the colonial era through the arched doors, carved antique four-poster beds and crystal chandeliers. The best part is the rooftop infinity pool offering far-reaching views out over the Maidan and the Victoria Memorial. Sit here with your choice of drink and relax over the views that Kolkata has to offer.
Gastronomy at Glenburg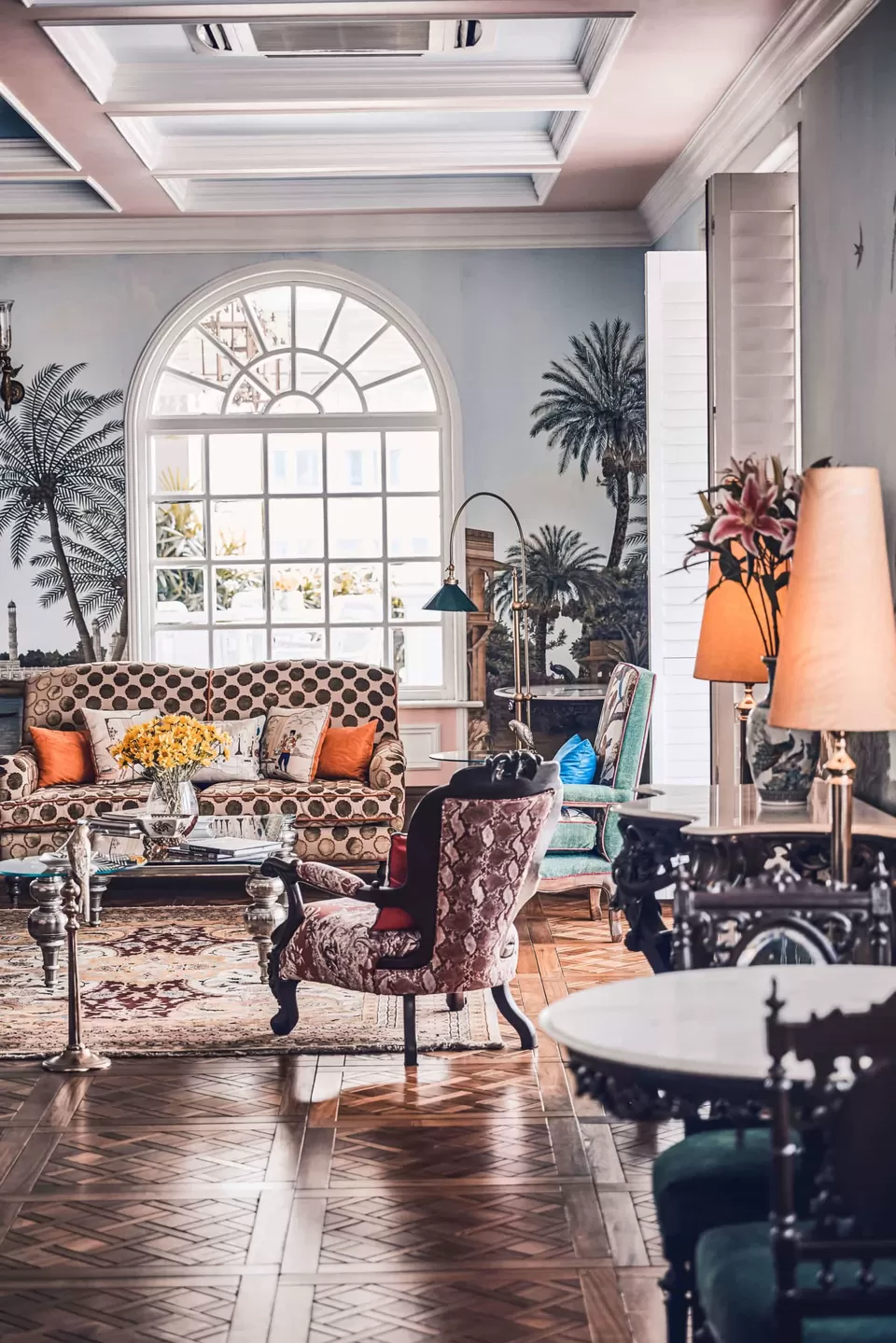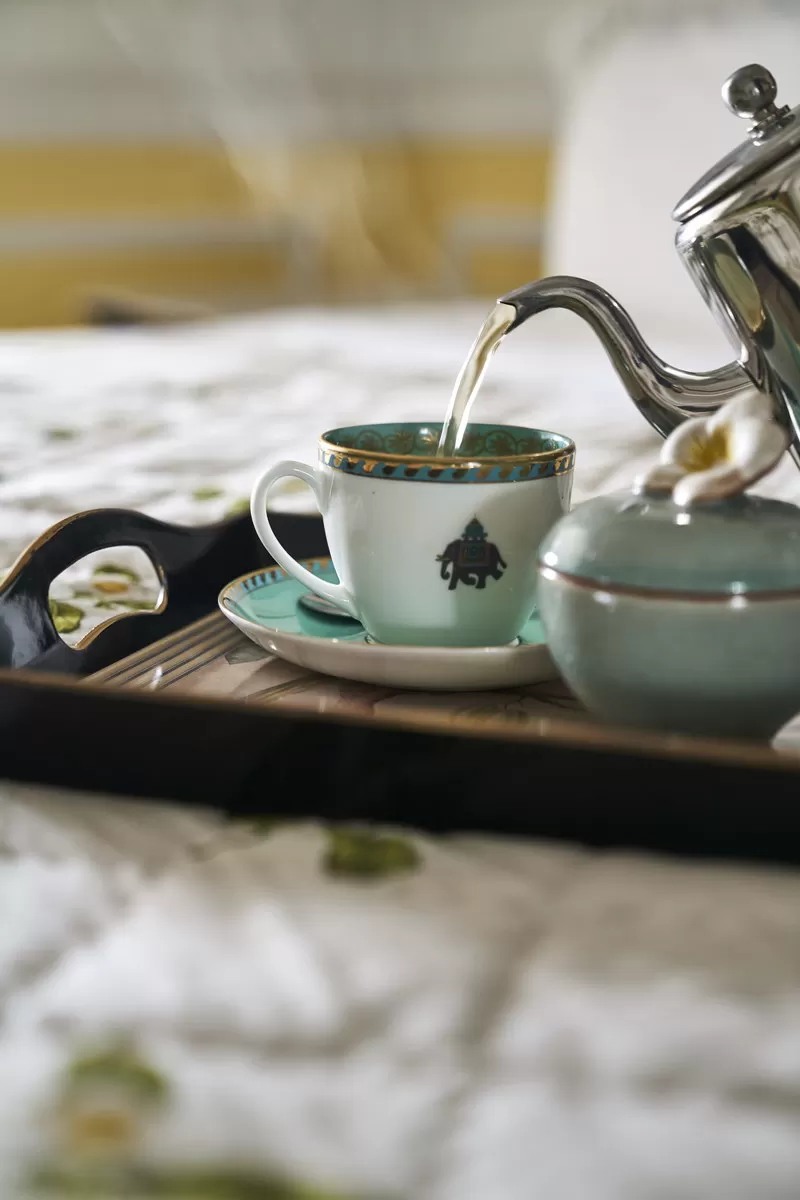 The Glenburn Penthouse menus are thoughtfully curated to combine a blend of colonial, Bengali, Anglo-Indian and Kolkata street food. If you stay here, the breakfast and afternoon tea are included in the nightly tariff. Try their 'Menu of the Day' for lunch and dinner offering choices that will send you to a food coma!
Not planning to stay here but tempted to try their unique menu? You don't have to stay at The Glenburn Penthouse to enjoy a meal, you can simply book a table for a date night or with your family too!
Contact Sapphira Biswas to book a meal:
+91 33 4604 5267; +91 98 302 58050
Email: info@GlenburnPenthouse.com
The Glenburn Cultural Experience: An Itinerary
A special two day tour is offered specially by Glenburn Expert Guides. Experience the best of Kolkata during your stay here.
Day 1
Arrive and transfer to one of your spacious suites at the The Glenburn Penthouse located in the heart of historic Calcutta. Destress with a cup of tea as you sit on the terraces, balconies or take a dip on the rooftop pool with panoramic views across the city.
Day 2 and Day 3
You can cover some of the important landmarks in the next two days or a longer time. No matter how much time you spend in Kolkata, it always has something special to offer.
Explore the, bustling markets, local street food and meet interesting local residents. The two day tour offered by the hotel includes historical and cultural walks, visits to local markets, museums, cemeteries and churches. You will also get to enjoy a two hour sunset boat cruise, lunch on both days and tea and snacks along the way.
Location
The Glenburn Penthouse, is located on the 8th Floor of Kanak Towers, from Russell Street.
Address: The Glenburn Penthouse, Kanak Towers, 7A Russell Street, Kolkata - 700071, West Bengal, India
Airport: Kolkata Netaji Subhas Chandra Bose International Airport (CCU) - 20 km
Train Station: Sealdah Train Station - 5 km
Metro station: Maidan metro station
Booking Details
Website: www.glenburnpenthouse.com
Instagram: The Glenburn Penthouse
To book a room or a meal please contact:
Sapphira Biswas
Email: info@GlenburnPenthouse.com
Telephone: +91 33 4604 5267; +91 98 302 58050
Tariff
The Grand Bengal Suites: Double occupancy INR 27,000 per night, Single occupancy INR 22,000 per night
The Calcutta Suites: Double occupancy INR 24,000 per night, Single occupancy INR 19,000 per night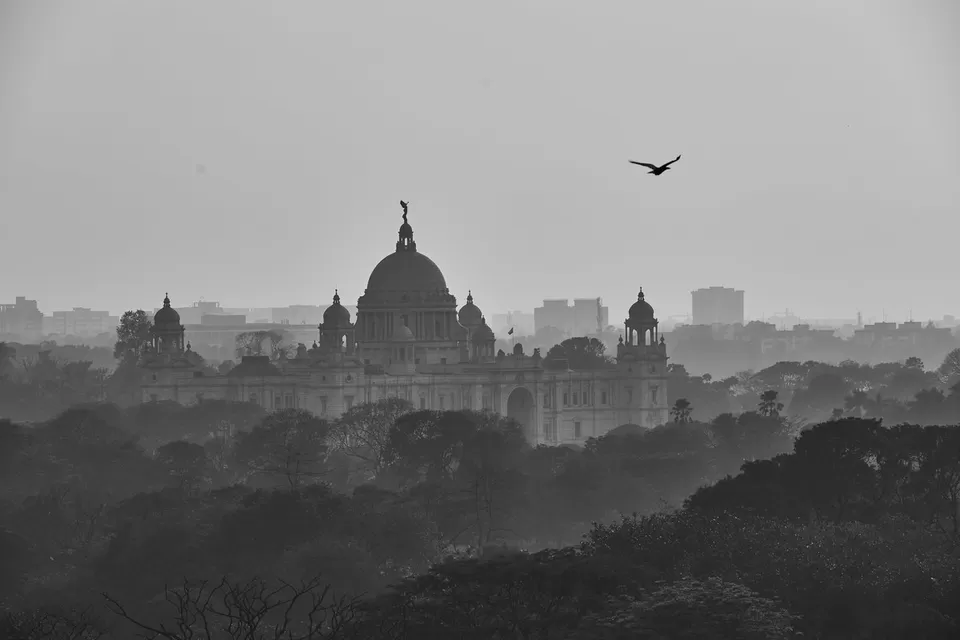 For me, Kolkata is a treasure trove of ancient stories. You only can live them through walking down the busy lanes and tasting their local cuisine.
Are you planning to visit this City of abundance history and culture anytime soon? We promise, The Glenburn Penthouse is the apt choice to stay in elegance. Whether it is Diwali, Christmas or New Years, any time you need a break, next time make sure you visit Kolkata.
Ready to travel for free? Earn credits and redeem them on Tripoto's weekend getaways, hotel stays and vacation packages after the pandemic is over!
Explore the best of travel inspiration on Tripoto Instagram!