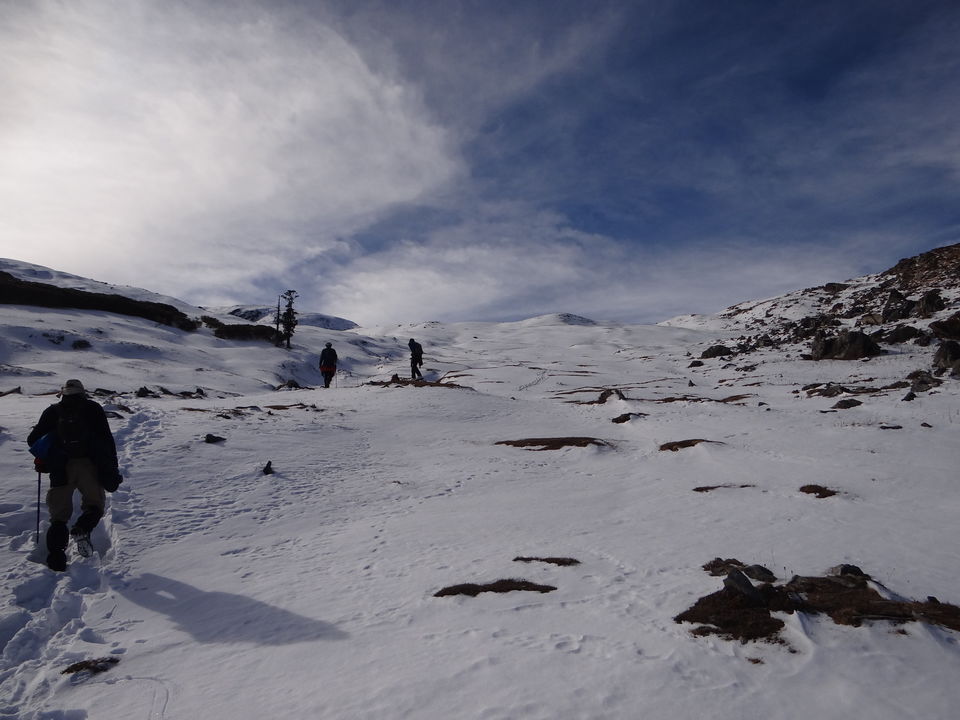 We started off our journey from Kolkata Airport on 15th Dec '17 night, landed at Delhi Airport at 12 a.m. We already had cab booked through makemytrip which arrived on time and we started off for our first stop Haridwar till which our cab was booked. Next stop was Joshimath which was 9 hours drive from haridwar, and we stayed in an hotel in joshimath because next day we are going to start our trek.
17th Dec- Joshimath - Dhak(12kms Drive) - We started our trek from Dhak and our first camping site was gulling. the route was through the bushes and the small villages with beautiful view of Dronagiri mountain peak. We were getting tired as we hiked uphill. in between there were small brookes which actually added refreshment as we rest for a moment and then again started walking. Finally the energy among all of us boosted up with the sight of snow. We did our camping in the evening nearby with stream of water flowing by side and patches of snow covered grasses.
18th Dec- Well the morning was like open the zip of your tent and you can see the snow capped mountains. With a cup of tea we enjoyed the sun rise together.After having breakfast we headed for our next camp site that is Khullara. When we started our journey we never thought that the there would be so much amount of snow on the track. It was a tough route from Gulling to Khullara specially with so much amount of snow under your foot, it is not so easy to trek. Finally we reach Khullara at around 3 PM starting off from 9.30 AM. It is the best camping site as per the other travellers and after reaching there I believed it so. The Snow covered ground surrounded by coniferous trees at the back and blue sky on top and the rest of the side isby covered mountains makes it look really beautiful. We just forgot about all our pains and cold that we had and kept enjoying the scenic beauty. The night was cold that means it was real cold, temperature almost dropped to -12 and our guide came to every tent in the evening and said to wear all the warm clothes that we have and then get into the sleeping bag. We could not sleep properly at night. The cold breeze was blowing so hard that it almost froze us.
20th Dec - 9AM. Hah! the day we have to climb to the Kuari Pass summit. We were neither bothered about the cold, nor about the snow ,all we know is that we have to make it to the top. and believe me this trail is the most beautiful trail with desert of snow and filled with few patches of grasses and bushes. Once we reached the top we could found the Himalayan range in 275 Deg with Chowkhamba, Kedarnath kedardom, nanda devi, dronagiri etc etc. After spending for about an hour on top we started climbing down and in almost 2-3 hours we were back to Khullara .
21st - 9AM - We decided to climb down via different route which is via Akhrot Village. Here we did camp for the last time hence we arranged for some good food from nearby village i.e chicken(haha).
We didnt have any non veg for 1 week, so we planned to have chicken , we roasted it in the wooden fire coals. it was awesome experience . Finally we slept quite well that night and in the next morning we started climbing down to joshimath .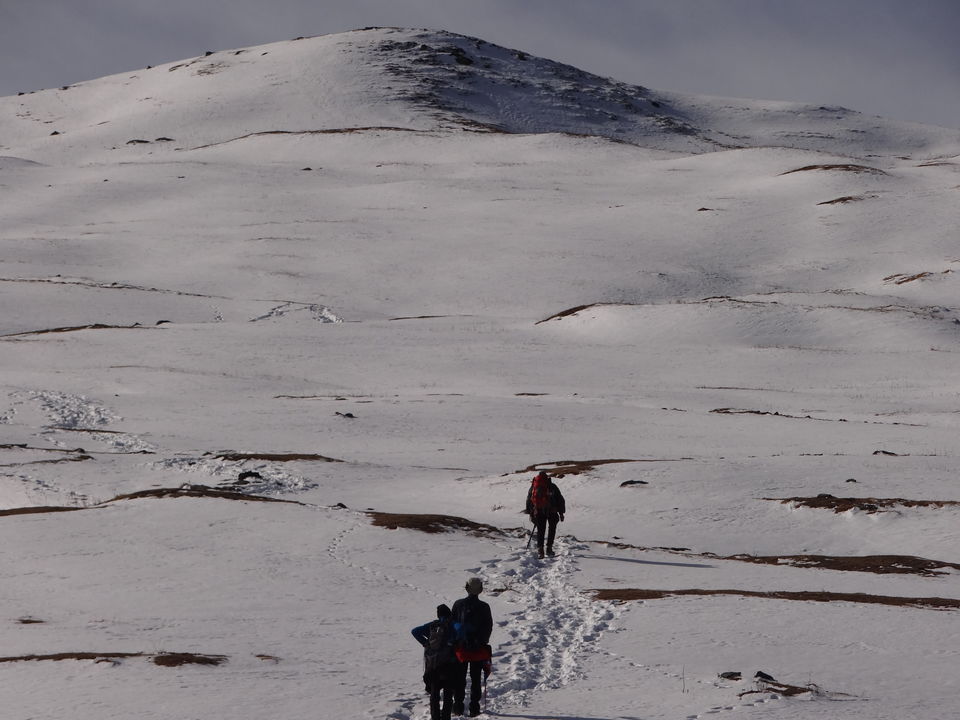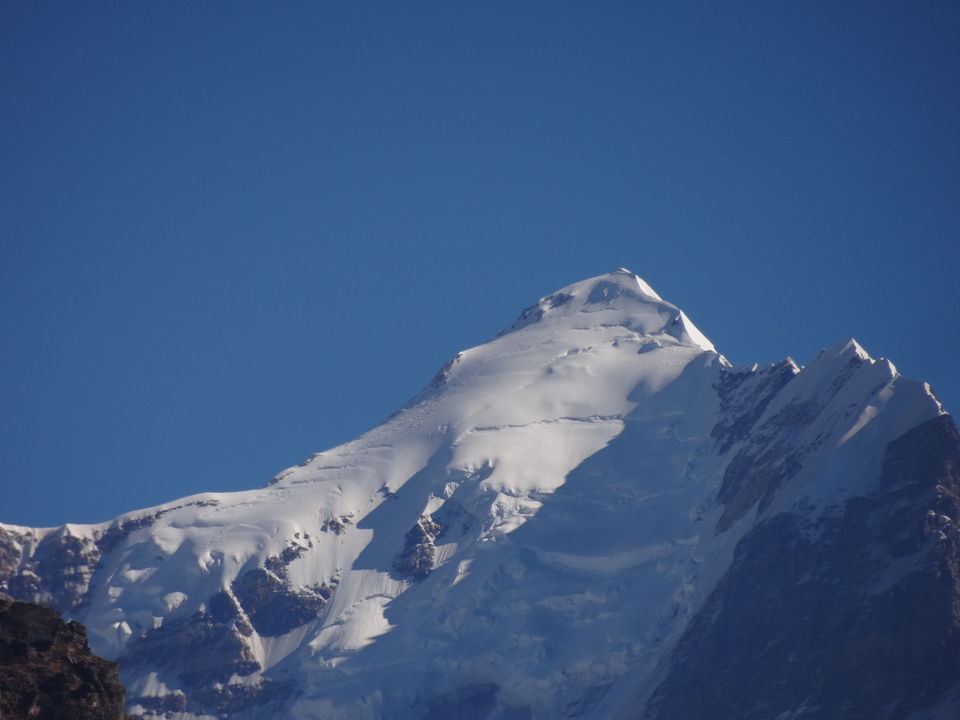 For more pictures click on the link https://drive.google.com/open?id=1vjeQaSFMyFhfcgIinxU4eurqQK_OHOTD