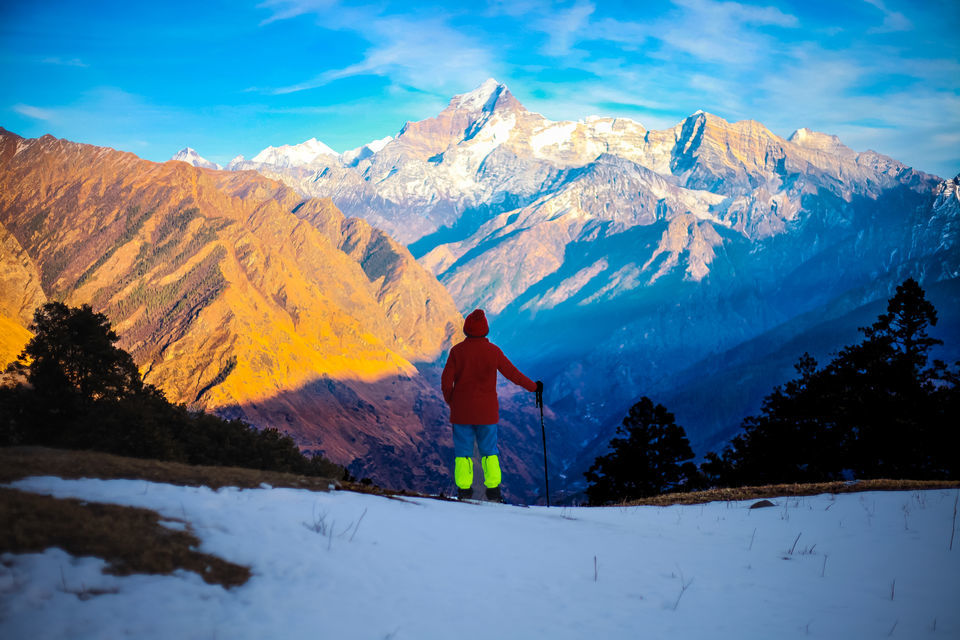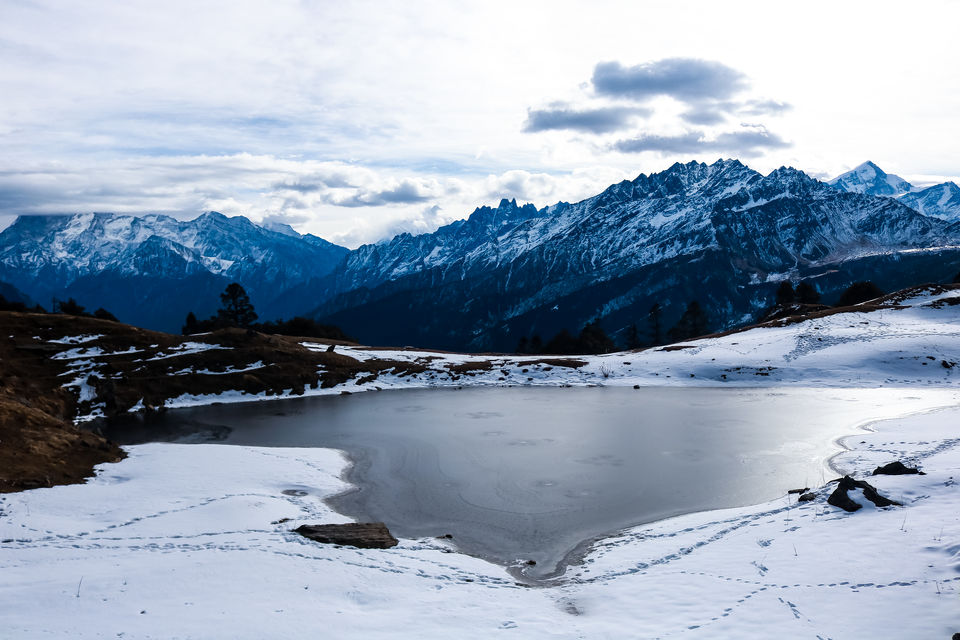 A walk through hamlets and lush green meadows, wading through fresh snow, hoping to not get lost in the woods, camping under billion stars, gazing at the milky way galaxy, and sleeping in a cylindrical bag.

While some people live like this everyday, some just dream and some succumb to their fears and never take the first step. If you are an adventurer by heart and want to experience trekking, if you want to enjoy winter away from the hustle bustle of the tourists, here is a 4 day winter trek that you can do yourself.
In recent times adventure companies have made the escapade more approachable, more luxurious and less affordable. Without burning a hole in your pocket, here is how you can do this trek. All you need is a rucksack, one pair of warm clothes(trust me, you will not be changing), a tent and instant food. Tali top is a lake en-route to the more famous Kuari Pass, in the Chamoli district of Himalayas. Most trekkers flock to Kuari pass during winters for the splendid view but not far away in an opposite direction is Tali lake 6 kms from Auli.