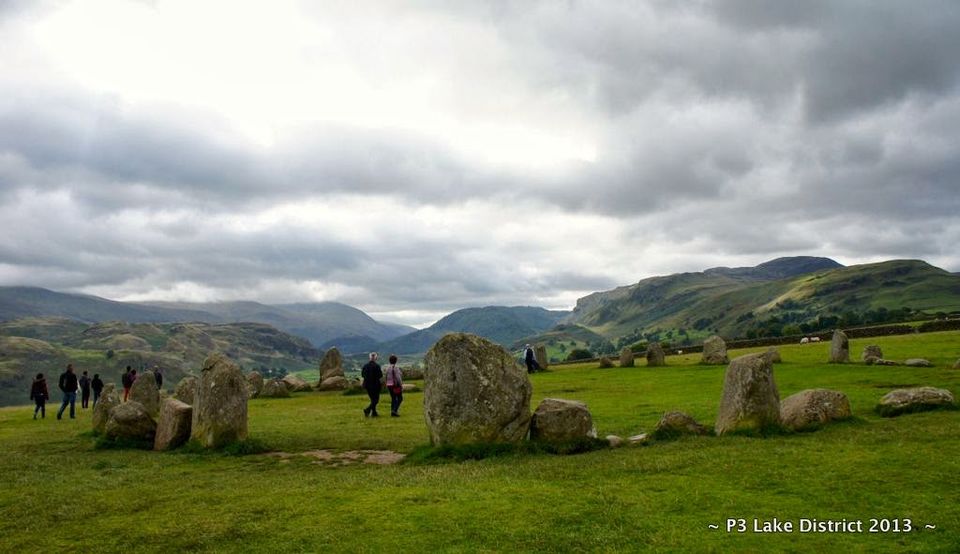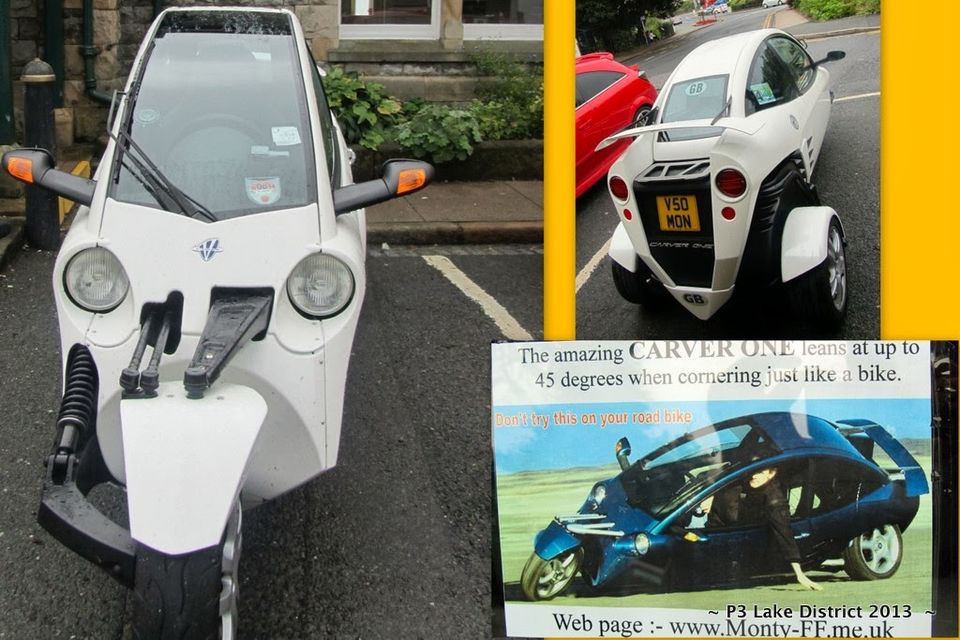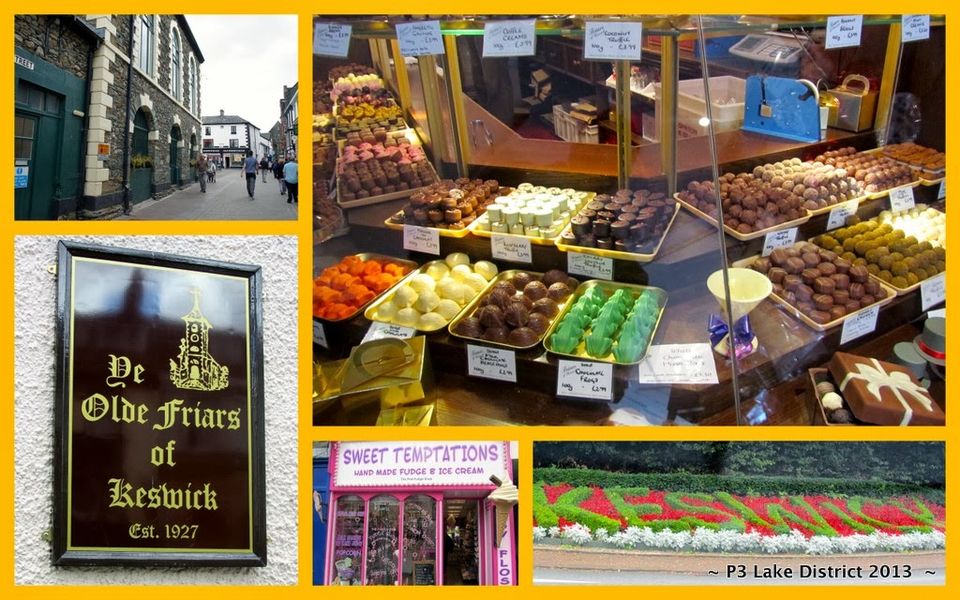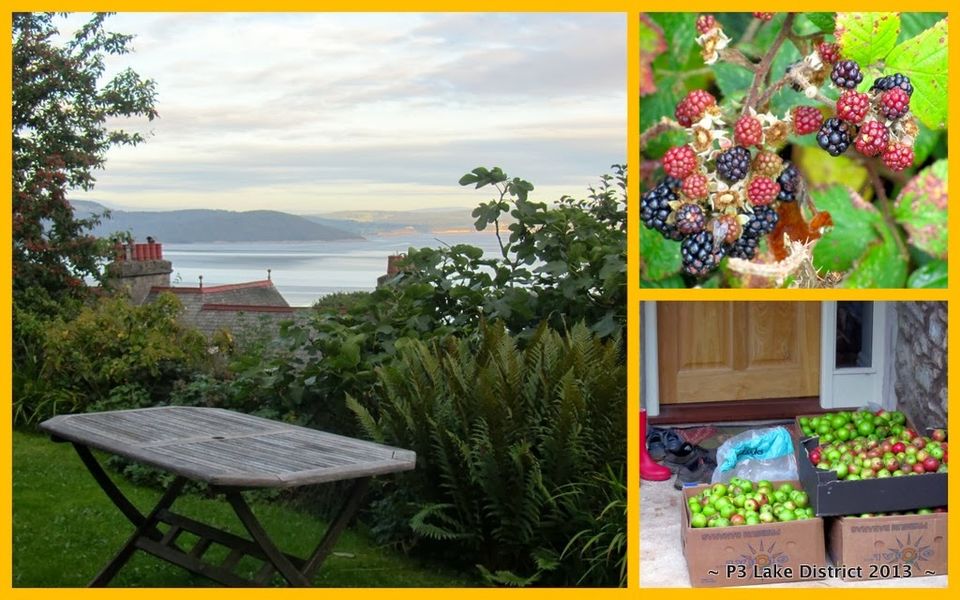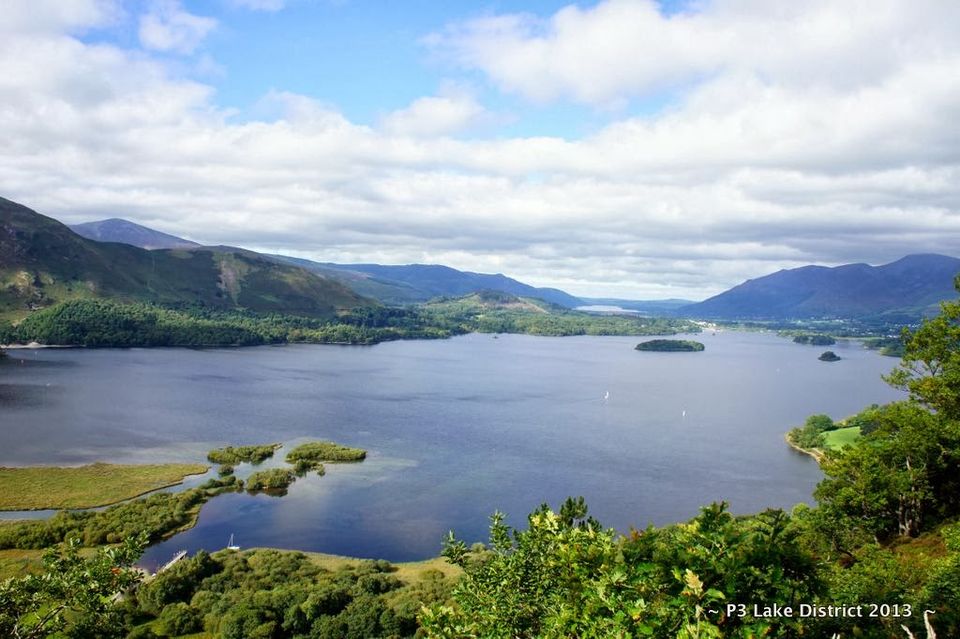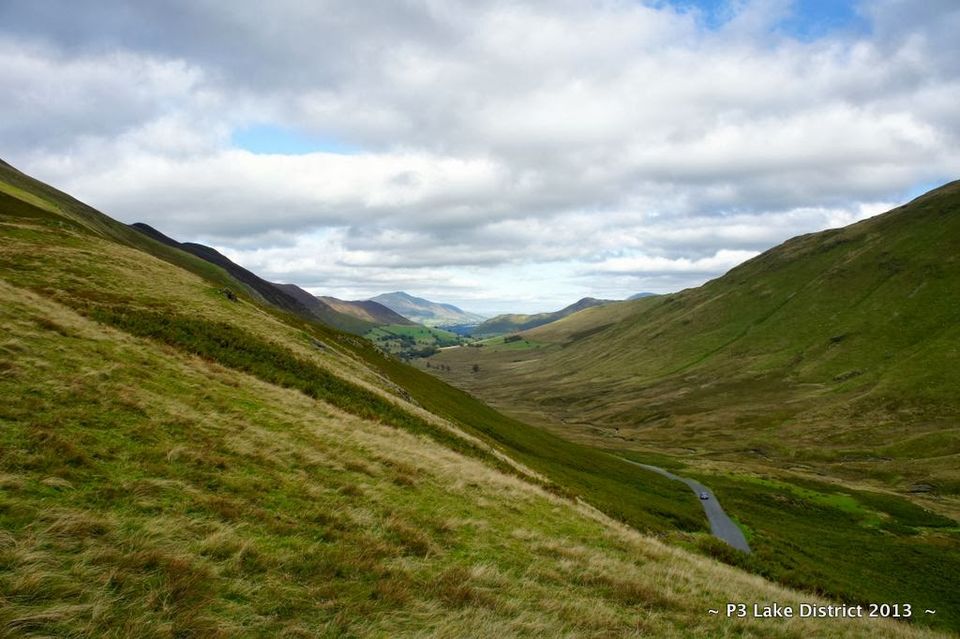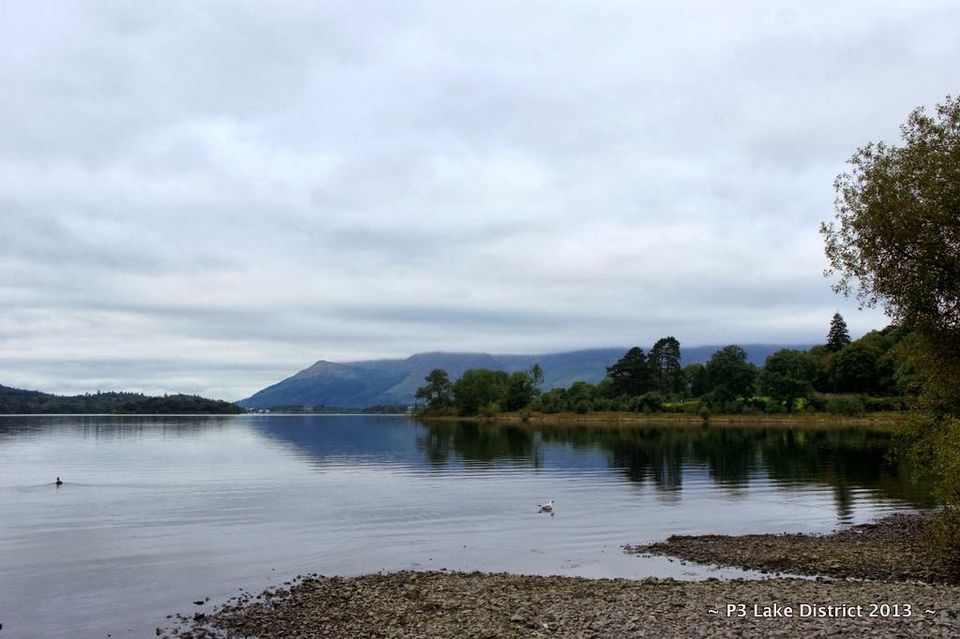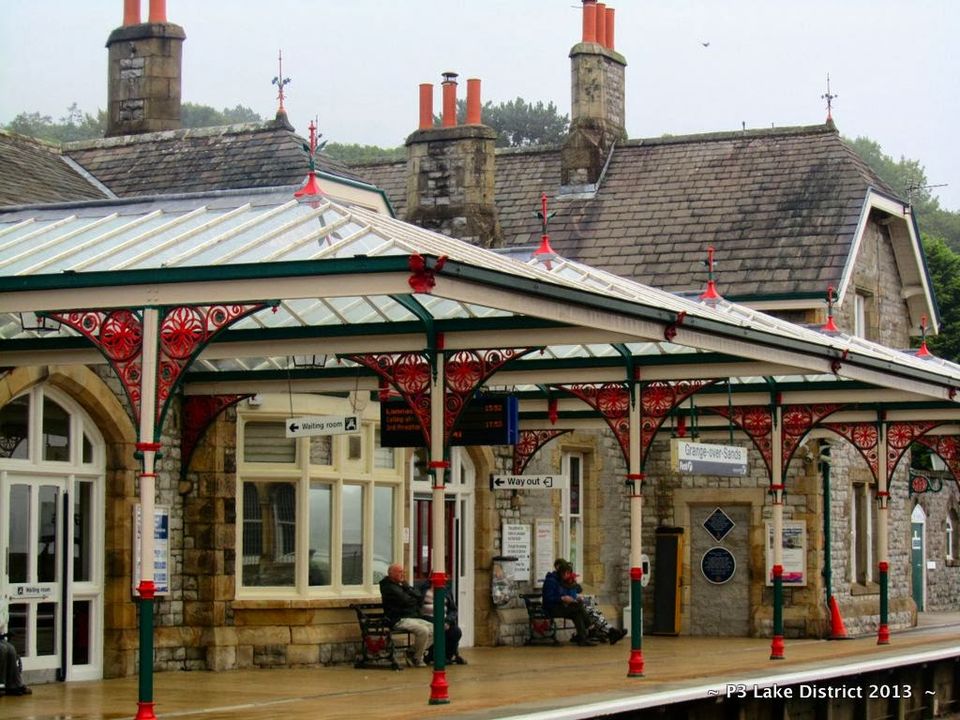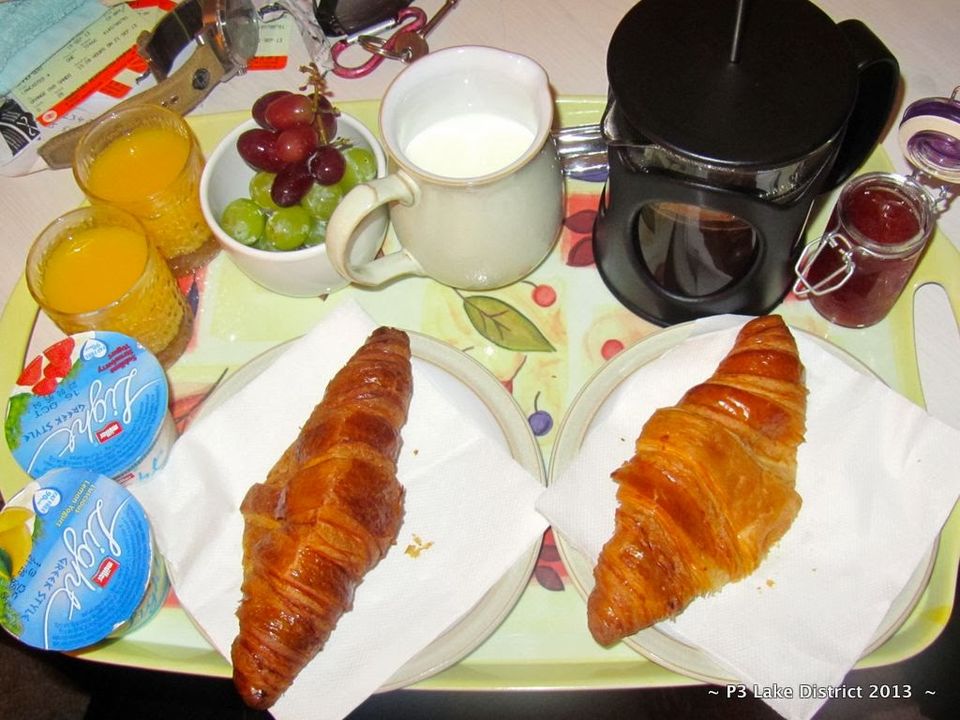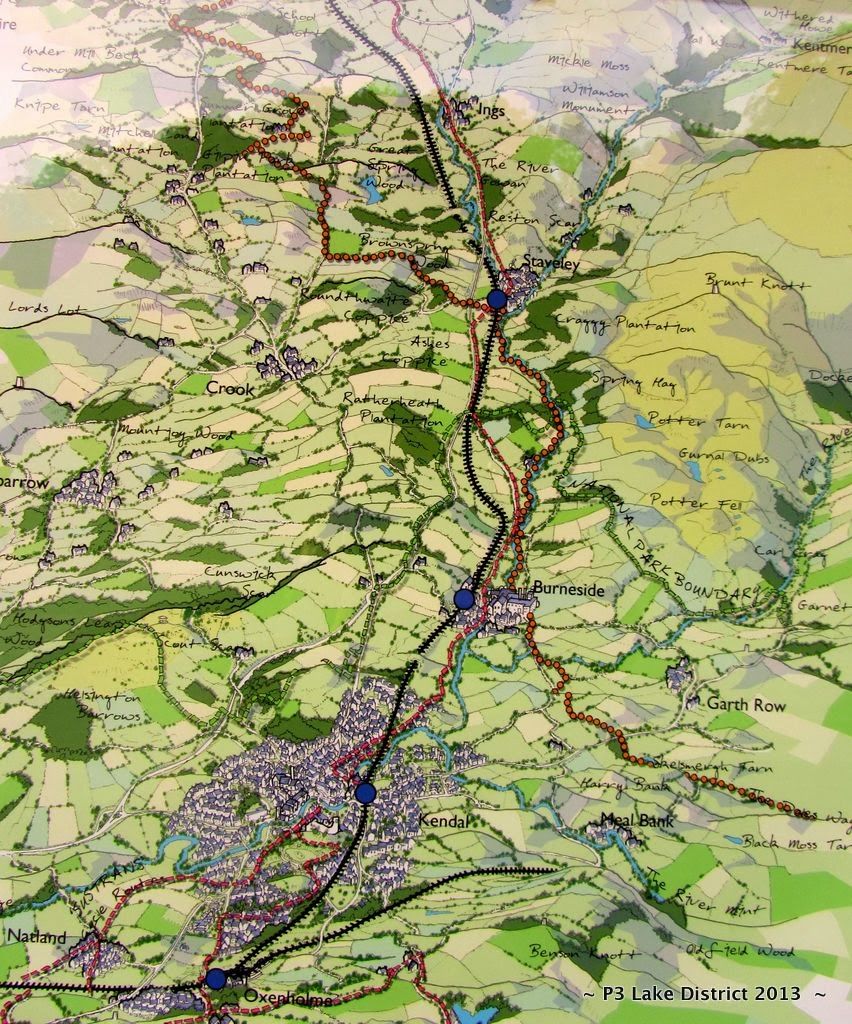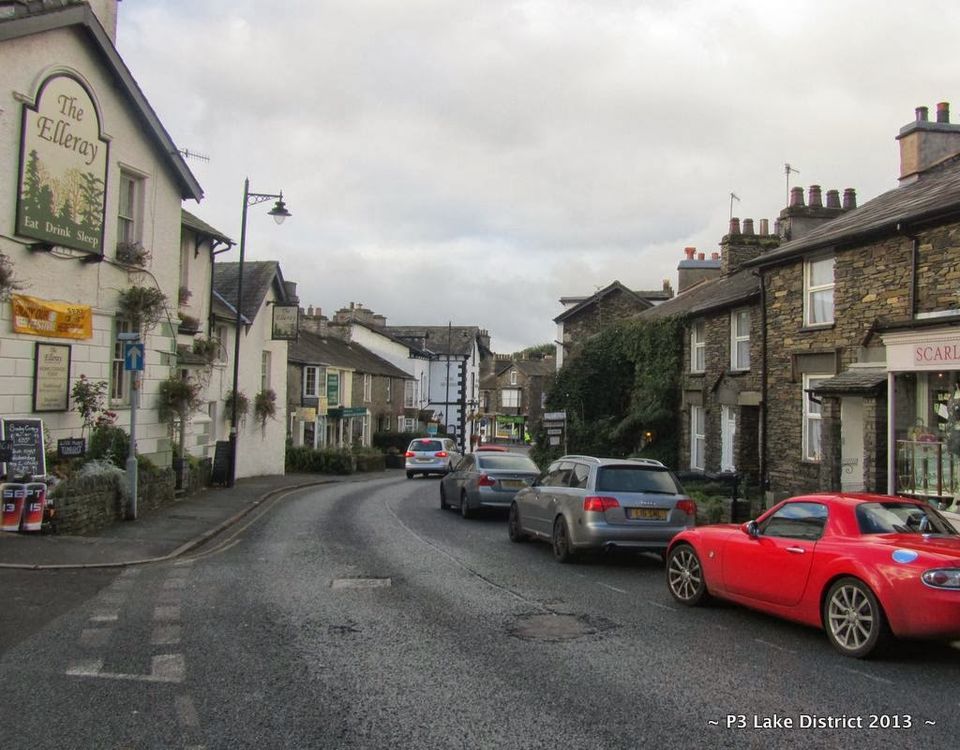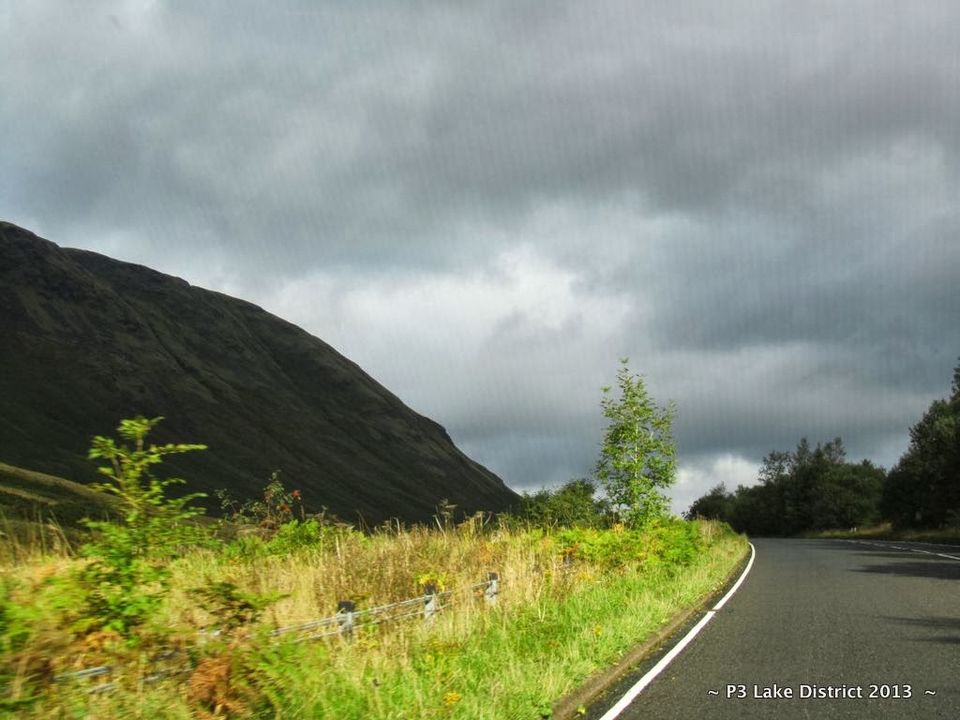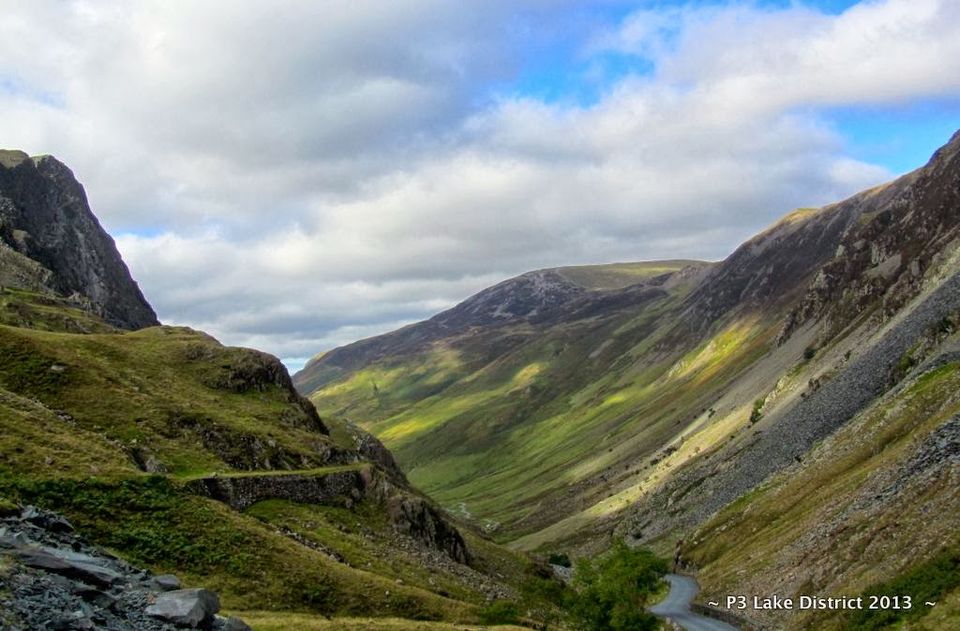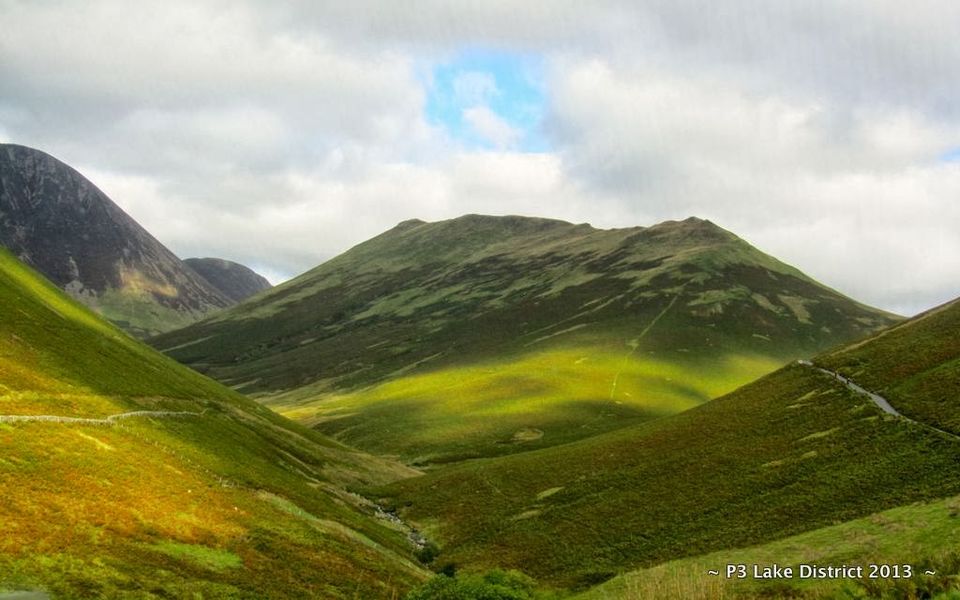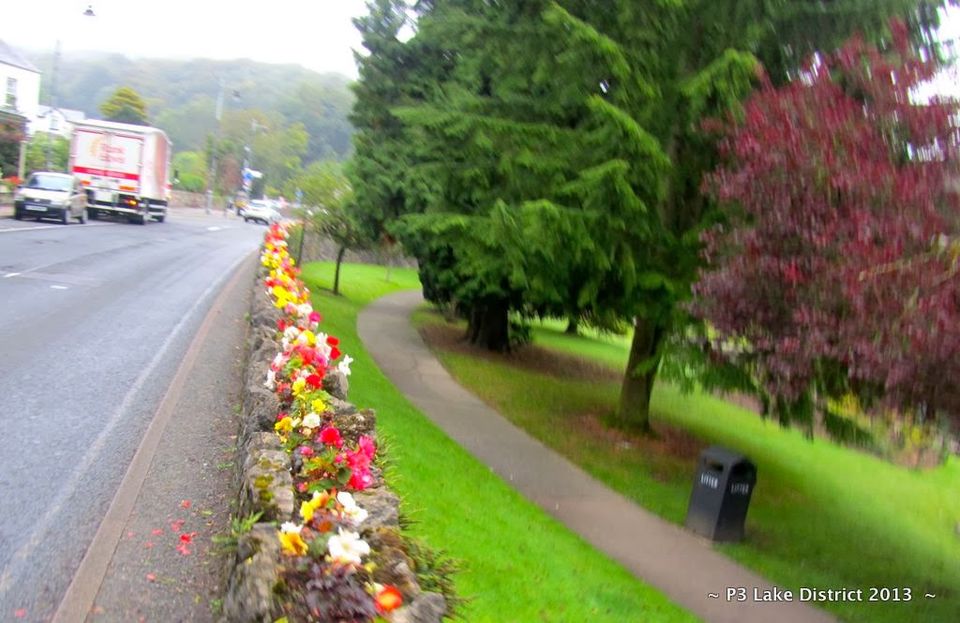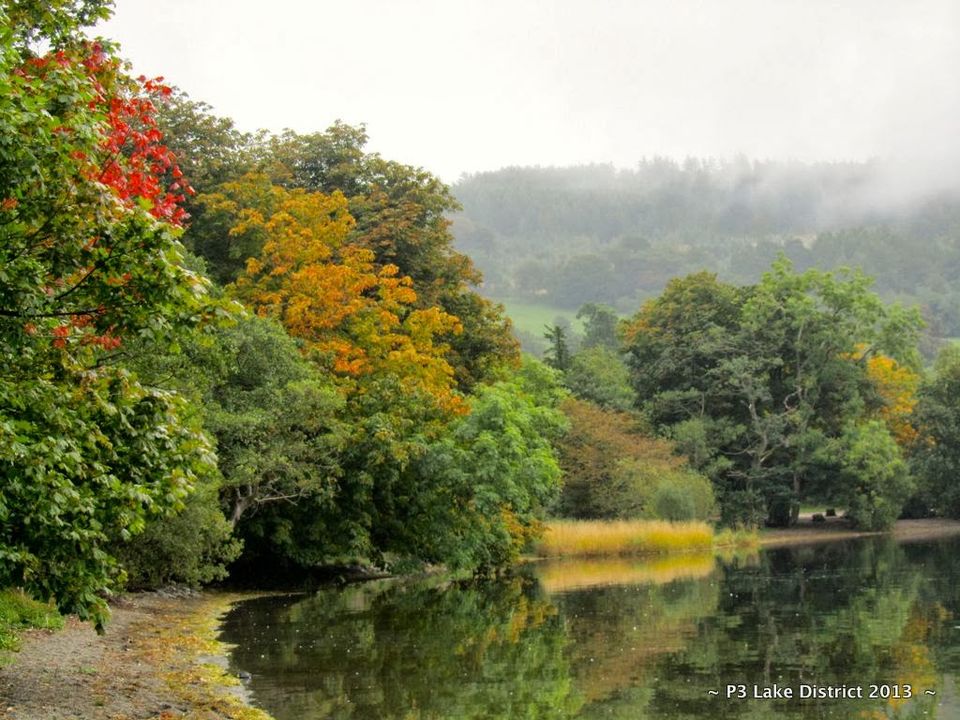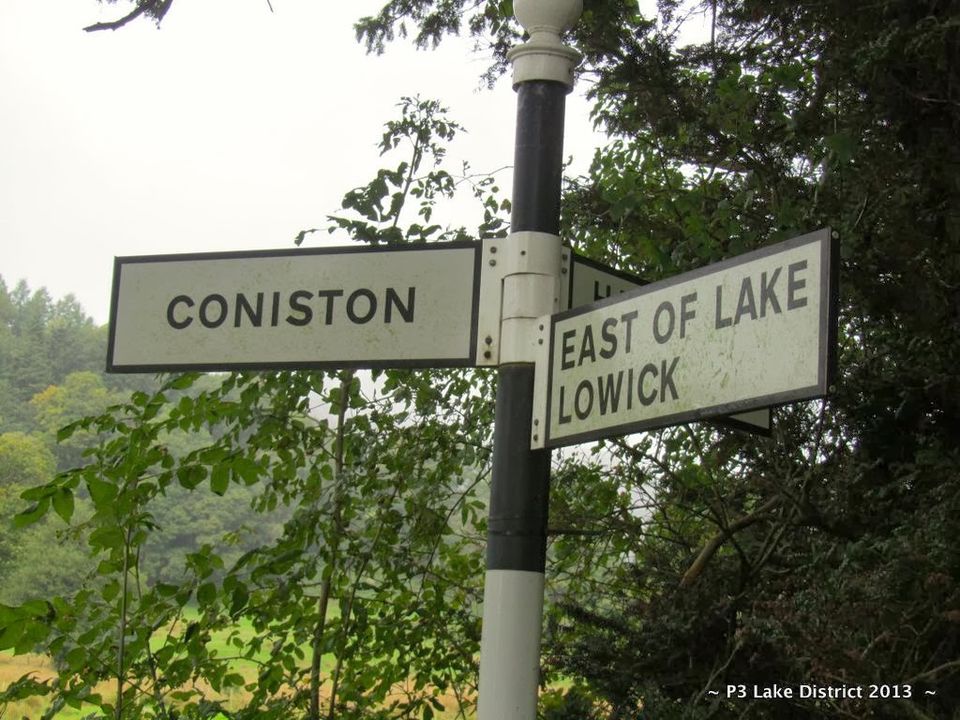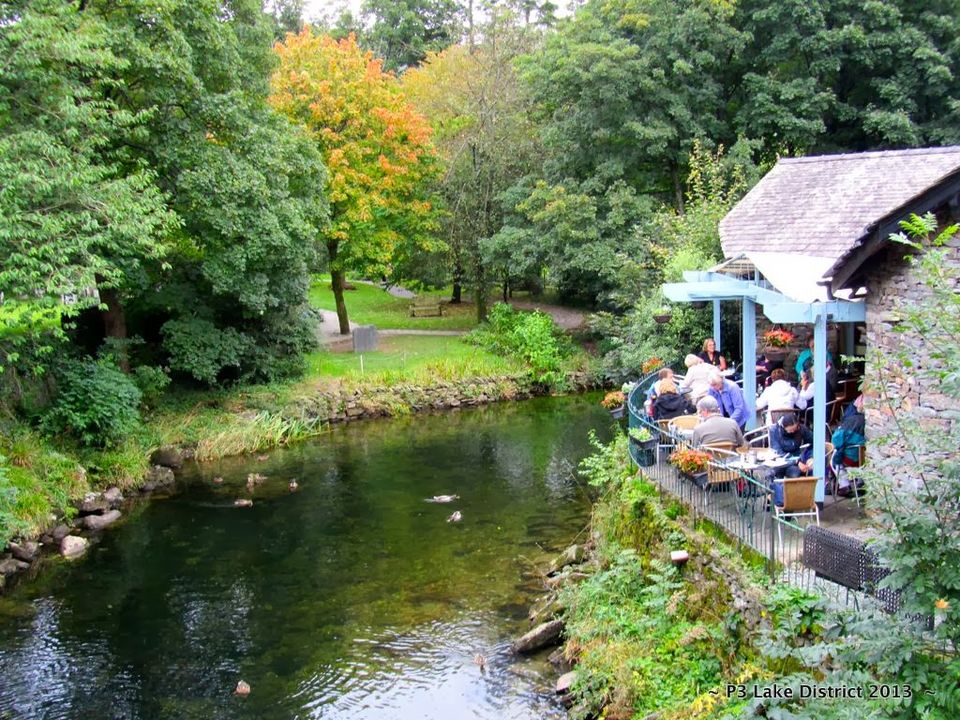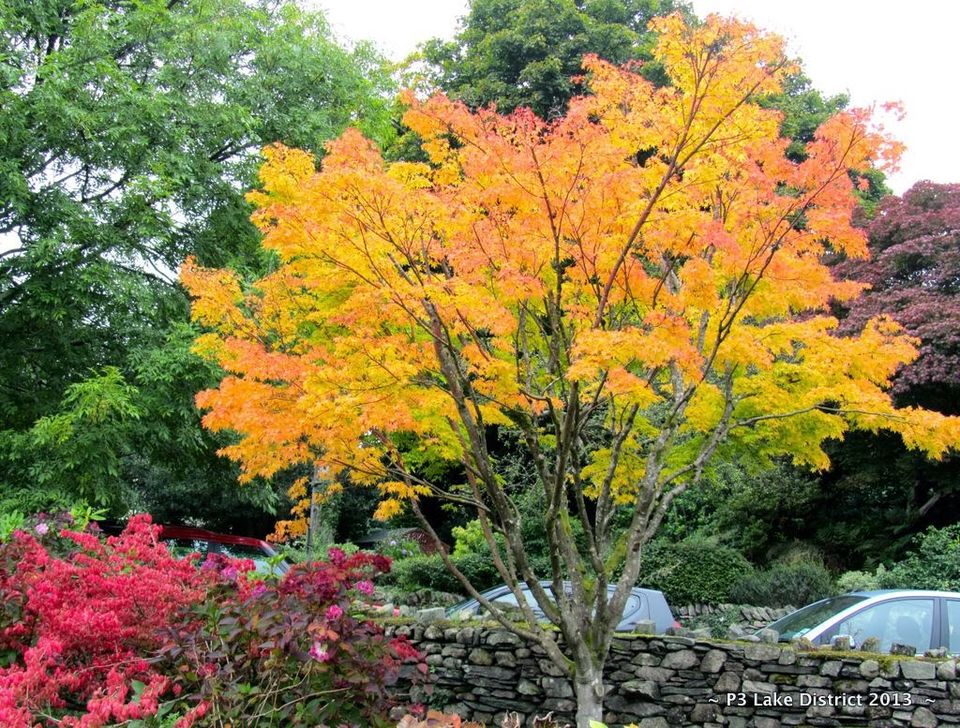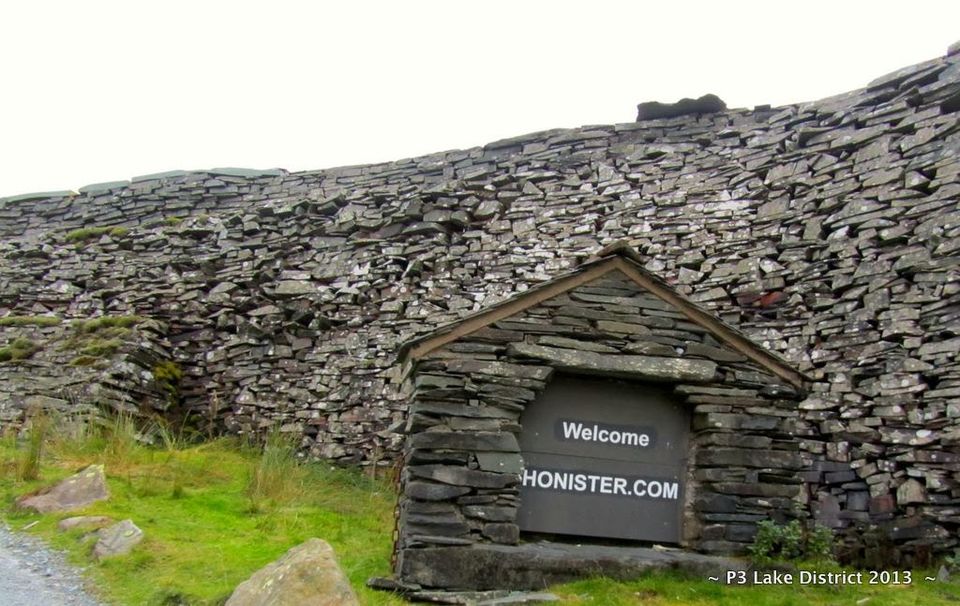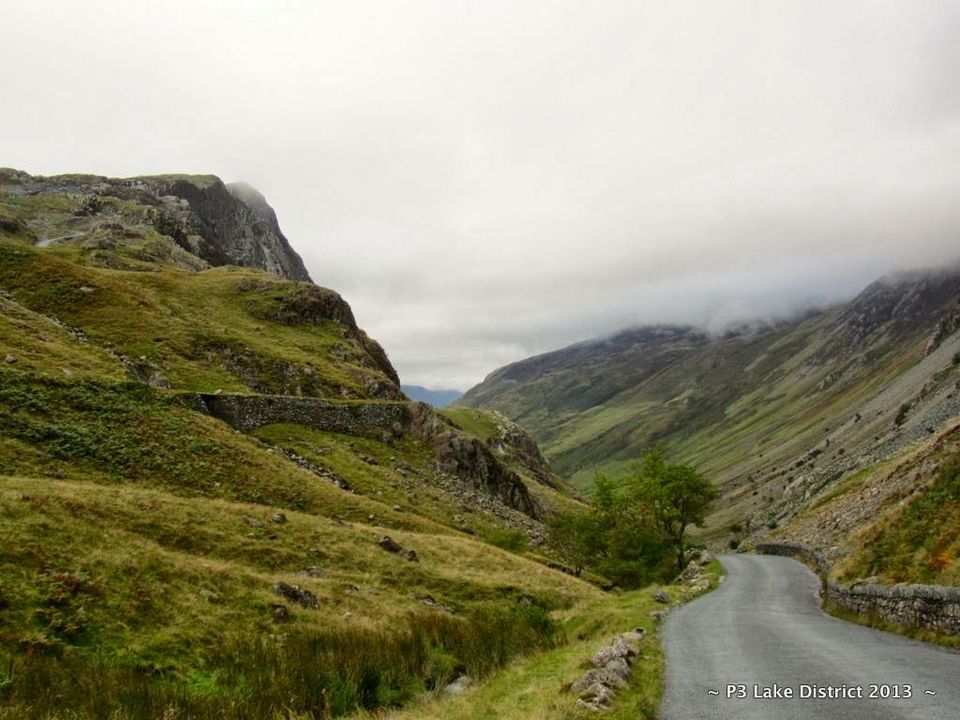 I hadn't really heard of Lake district before this trip. We were on a two week vacation to U.K in Sep'13. Having covered London, Edinburgh & Giants Causeway in Northern Ireland , Lake district as suggested by friends, was the last stop before heading home from London.
& what a stop it was…mesmerising !! twists & turns with gorgeous landscapes strewn about.
Our base was Grange Over Sands - a sleepy small town situated on the Cumbrian coast, at the foot of the Lake District National Park. We came by train from Edinburgh & saw this amazing looking vehicle parked outside the station.
We had booked ourselves to Derwen Cottage, a bed & breakfast through Air Bnb. Our hosts  Sara & Matthew were welcoming & really helpful. We stayed at a cute cozy room that overlooked their garden which in turn overlooked the Morecambe bay. The house was straight from an Enid Byton novel,  apple trees & berry shrubs in the garden,  porch covered with baskets of apples which the children had picked that day & deliciously simple breakfast  with home made plum jam greeting us every morning. Most important learning after the previous evening was- when planning a trip to Lake district, hire a car !!. We of course learnt it the hard way  as Grange over Sands is a little town with lots of ups & downs. Luckily for us, Matthew helped us with hiring options at Kendall & public transport routes to reach there.
The next day we hailed a cab to Windermere for our 'Spectacular 10 lake' day tour with Mountain Goat tours. Windermere is the main resort town which acts as a hub for tourist activities. From there one can visit Ambleside, Grasmere, Coniston, Keswick etc.
Lake district paths have height restrictions at many places & so big tour buses cannot operate there. So we went by a small van with 6 others. Our tour manager - Stephanie was amazing.. she knew  every gorgeous corner, gave us info in a fun way and she waited patiently for people like me who just love to click whether from moving vehicles, stationery..anywhere & Lake district did give us such lovely photographs.
We started our tour by visiting the Castlerigg stone circle near Keswick,Cumbria. This site has  panoramic views and the mountains of Helvellyn and High Seat as a backdrop.The circle was probably constructed around 4000 BC. Ten lakes through the day & yet we were not tired. Every lake was so refreshing. There was a nice boat ride in-between too. The tour was rightly called the 'Spectacular' 10 lake tour.
We stopped for lunch at Keswick & also got some yumm chocolate truffles at De Olde Friers of Keswick. Later  we visited Sarah Nelsons cute little Gingerbread shop at Grasmere. One has to visit it to believe how small a shop can be &  delicious melting gingerbread cookies can be.William Wordsworth the famous english poet's cottage 'Dove cottage' is at Grasmere. It is open to public & receives a large number of visitors every year.
We reached back to Grange by 8 pm & grabbed some nice Italian dinner at the cafe down the street called 'At Home cafe & bistro'.
Next morning we managed to get to Kendall by bus & hired  a car there. The walk to Grange station was also so cute with flower filled boundaries following us.
Cumbria was truly in full bloom during our visit for the 'Cumbria in bloom' competition, from flowers adorning the sidewalks to the carefully landscaped cafes to the beautiful majestic trees, the place was indeed beautiful. Villages, hamlets, town councils - all are examples of communities who take part in the Cumbria in Bloom competition.
Thereon the day was amazing… stopping by lovely little nooks & corners of picturesque lake district. Drove by listening to some Floyd & Rehman music..Heaven  !
There was a beautiful bright yellow pink tree that had totally captivated my mind day before when we passed by it.  Now that we had the car to ourselves, we had to admire it properly & take umpteen photos.  We found it at Grasmere ..what a beauty !! Coming from this part of the world, I was totally awed by its colours.
We had lunch at Keswick & some yummy choco fudge ice cream & then proceeded to Lake Buttermere. The way to the lake through Honister Mining Pass is a sight to see. Beautiful winding roads through lush green steep slopes with the beautiful U.K skies sometimes blue sometimes grey bringing out the colours even more vividly. 
Honister Pass forms part of a beautiful circular scenic drive from Keswick that includes Newlands Pass, Buttermere and Crummock Water. The cafe at the pass is a good pit stop to grab some snacks & hot chocolate.
Lake Buttermere was our last stop for the day. Here is a pic of the lake from much higher taken earlier in the day...The day just went by clicking & looking at awe.. soaking it all in. The countryside- we read about in fairytales, stone cottages with streams running by, watching families cycle their way around with picnic baskets, it was all so beautiful & peaceful.  Later in the evening , we grabbed some dinner at Windermere before heading back to Grange.
The short two day trip to Lake District was so refreshing.. truly the best was saved for the last. It was time to head back to London.