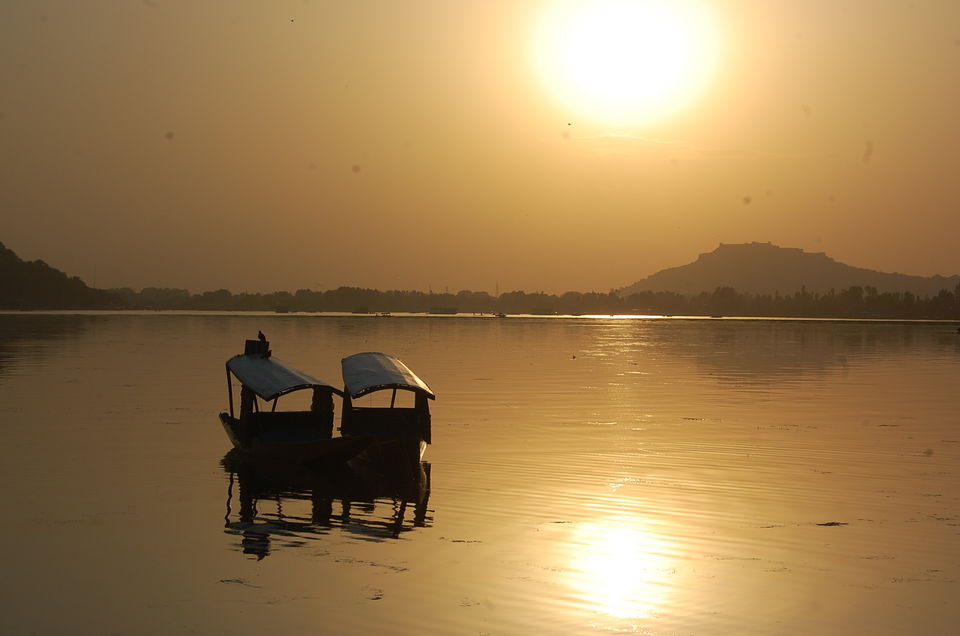 Surrounded by snow-capped mountains and verdant pastures of Lashi Thach in Himachal, I woke up to a dream of the vadi. There are many vadis in India. But, for me, there is only one - the Kashmir Valley.
A week later, I was on the bus to Banihal. Do you know there is a train through the valley that takes you to Srinagar?
I had been to Srinagar and Kashmir before. But, this time it was different. This time, I was here to listen. To listen carefully to the echoes of the vadi.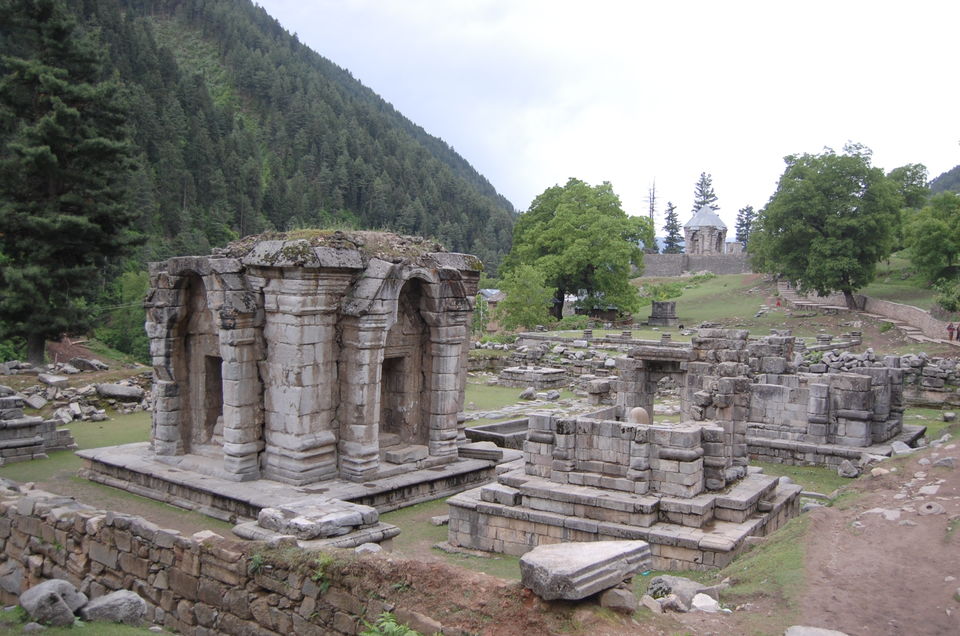 On the brutally cold and conspicuously dark night 19th January 1990, Kashmiri Pandits faced a simple choice - Ralive, Tsaliv ya Galive. Convert, leave or die! It is believed that blood-thirsty Kashmiris wanted to purify the vadi in the image of Allah. They hunted the kafirs out of the valley.
In old Srinagar, a radiwalla (old newspaper collector) told me a different version of the same brutally cold and conspicuously dark January night.
He said, "That night was very carefully planned in Delhi. They dressed Army men in Kashmiri traditional dresses and sent them behind the pandits."
He also said something that I had never thought of. "You see the UP and Bihari bhaiyas who sell bhel, panipuri and other snacks around Dal Lake. What do you think happens to them during patthar-mari (stone-pelting protests) and curfews? We help them in dire times. You know when the stone-pelters target their homes, we give them shelter."
A Jordanian artist once said, "Truth is black. Let's paint it with the colours of the mirage."
"Don't give the Sufis' paradise to the Wahabis"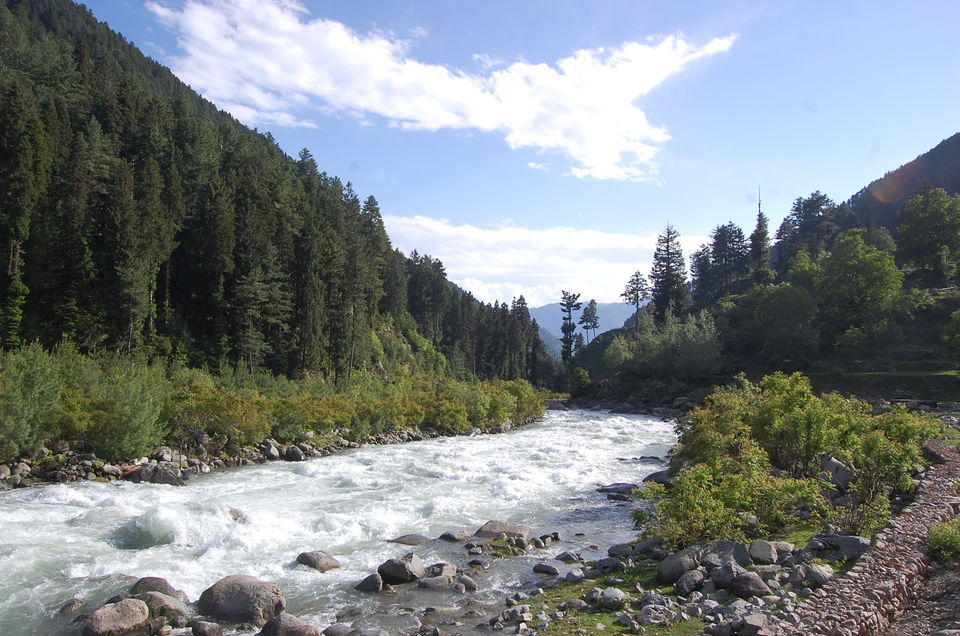 Prior to the 90s, the valley wore Sufi robes, the Dal recited Rumi, the Char Chinar danced with enlightenment and the birds brought the musings of Tashkent, Turkey, Damascus, Bukhara and beyond.
So, what happened in the 90s?
An Indian Army Major threw some light, "Saudi Arabia sent the Wahabis to Uttar Pradesh (UP) in order to spread Wahabism. After the Babri Masjid incidence, the Wahabis fled UP. They were then invited by then Kashmir chief minister. This is when the leaves started turning. The Kashmiris didn't embrace Wahabism instantly. They had been followers of Sufism which is at the other spectrum of Islam.
"So, how did they eventually embrace it?" I asked
"When faith doesn't work, try fear. To instil Wahabism in the locals, the then CM brought in the Pathans from Afghanistan who got unemployed after successfully fending off the Soviets. The Pathans did their job efficiently and soon the vadi changed its dress code."
"So, what do the Kashmiris really want now?" I asked the Major who has been gunning down terrorists since the last six years.
"Roti, kapda aur makan!"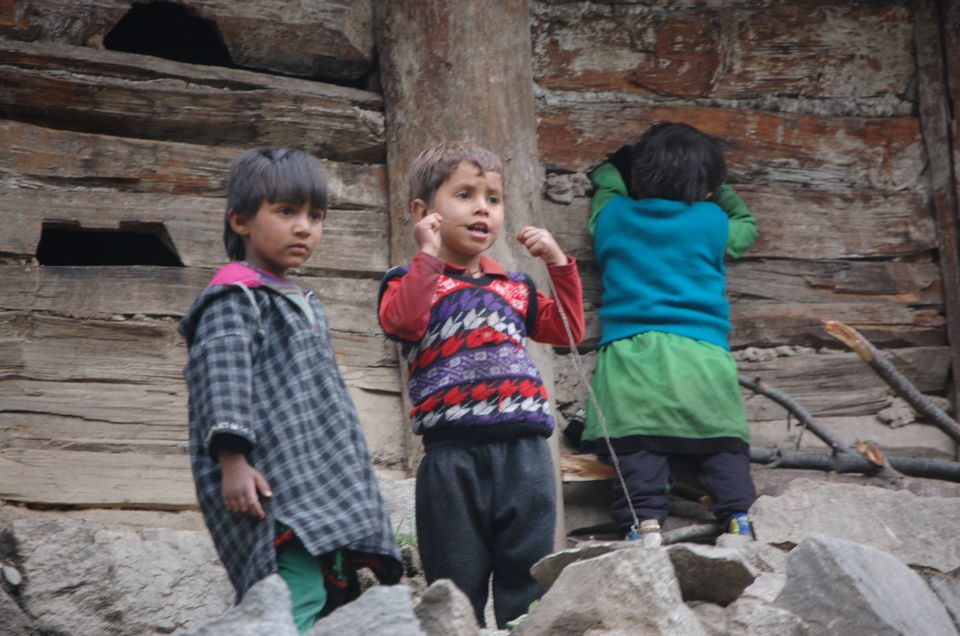 "We want the same thing that people all across the world want - basic amenities. Food, shelter, healthcare, education and employment. Curfews, attacks, politics, protests and stone-pelting doesn't put bread on my table, a shop-owner in Old Srinagar told me enthusiastically,"
"According to you, how can that be achieved in the vadi?"
"It's elementary. Prevent the radicals from shouting their views from mosque mics. They are the ones who rile up our innocent youth. The youth is lost, frustrated and unemployed just like in Mumbai, Madras or Mangalore. These radicals give the disgruntled youth stones and point to the Army, 'they are your enemy.'"
"Do you know who are the other enemies?" he asked me.
I shook my head.
"The Kashmir Police. They have designed packages to free up stone-pelters who are thrown behind bars. And, of course, they get heavy paydays to protect shops that remain open during curfews. Kashmir Police officers have moved from two-room apartments to bungalows in a matter of two to three years. I have nothing against the Indian Army or CRPF. But, KP gets on my nerves."
"But, what about the dream of Azad Kashmir?"
"You can't deny us our independence!"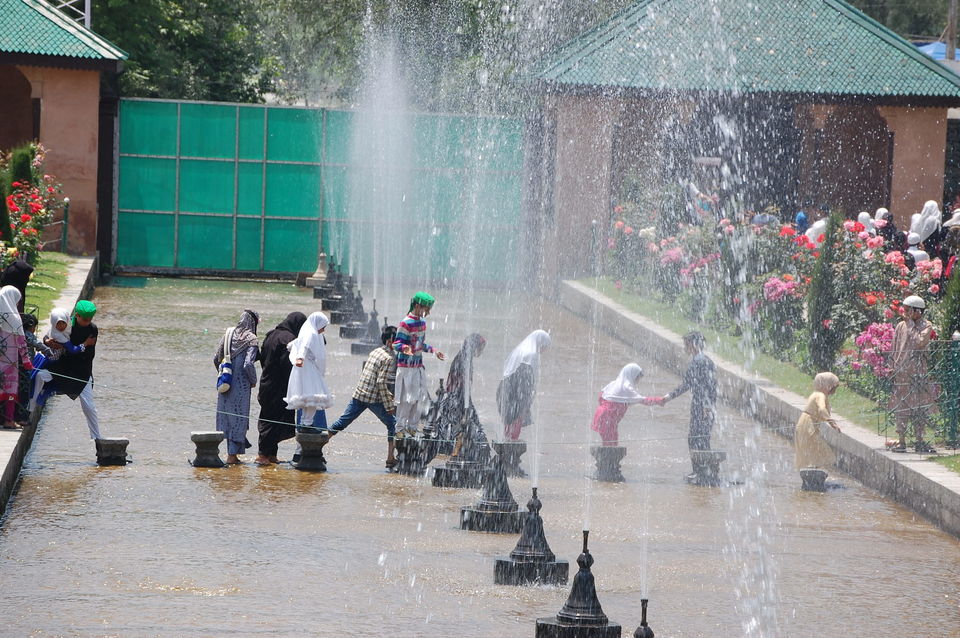 On the bus to the Hazratbal Shrine, I met a University of Kashmir student from Kishtwar. He cordially invited me to the university where he also lived in the on-campus hostel. He warned me though, "One of our roommates is a tad bit radical. So, avoid getting political conversations."
His very same stern-faced roommate asked me, "So, you are a writer. What do you write about?"
"People, places, cultures, languages, cuisines, folklore, local economies and wildlife."
"You have travelled a fair bit. Tell me what do people in South America think about Kashmir and Muslims in general?"
"They are occupied in their own lives and don't really think or ask about Kashmir or Muslims. They are, to some extent, from the burdens that pull us back."
"What do you think, should we be given our long overdue freedom?" he asked without blinking.
Things were heating up. Things were about to get muddy. I rolled my sleeves and took a deep breath.
"Do you want to remain an independent country or secede into Pakistan?" I asked
"That's our choice and none of India's business."
"Have you considered all the outcomes of independence? Have you researched what happened in the former Yugoslavia, Rwanda-Burundi, Czechoslovakia or is happening in Kosovo, South Sudan, Abkhazia and Nagorno-Karabakh?"
"No! We can take care of everything after we get our independence."
"How about the economics of independence? How will you survive economically as an independent country? Or, how will seceding into Pakistan affect the local economy?"
He blinked.
"Kahan 130 crore aur kahan 20 crore!"
After a couple of drinks of Royal Stag Whiskey, a shikarawala (boatmen) told me something very simple, "See, we depend on tourism. Where will I get more tourists from? A country of 1.2 billion or a country of 197 million?"
Have you tried to get under the skin of a place and its people to really understand them? Share your observations with millions of other travellers by writing your own travelogue. And subscribe to the Tripoto YouTube Channel for stunning videos.