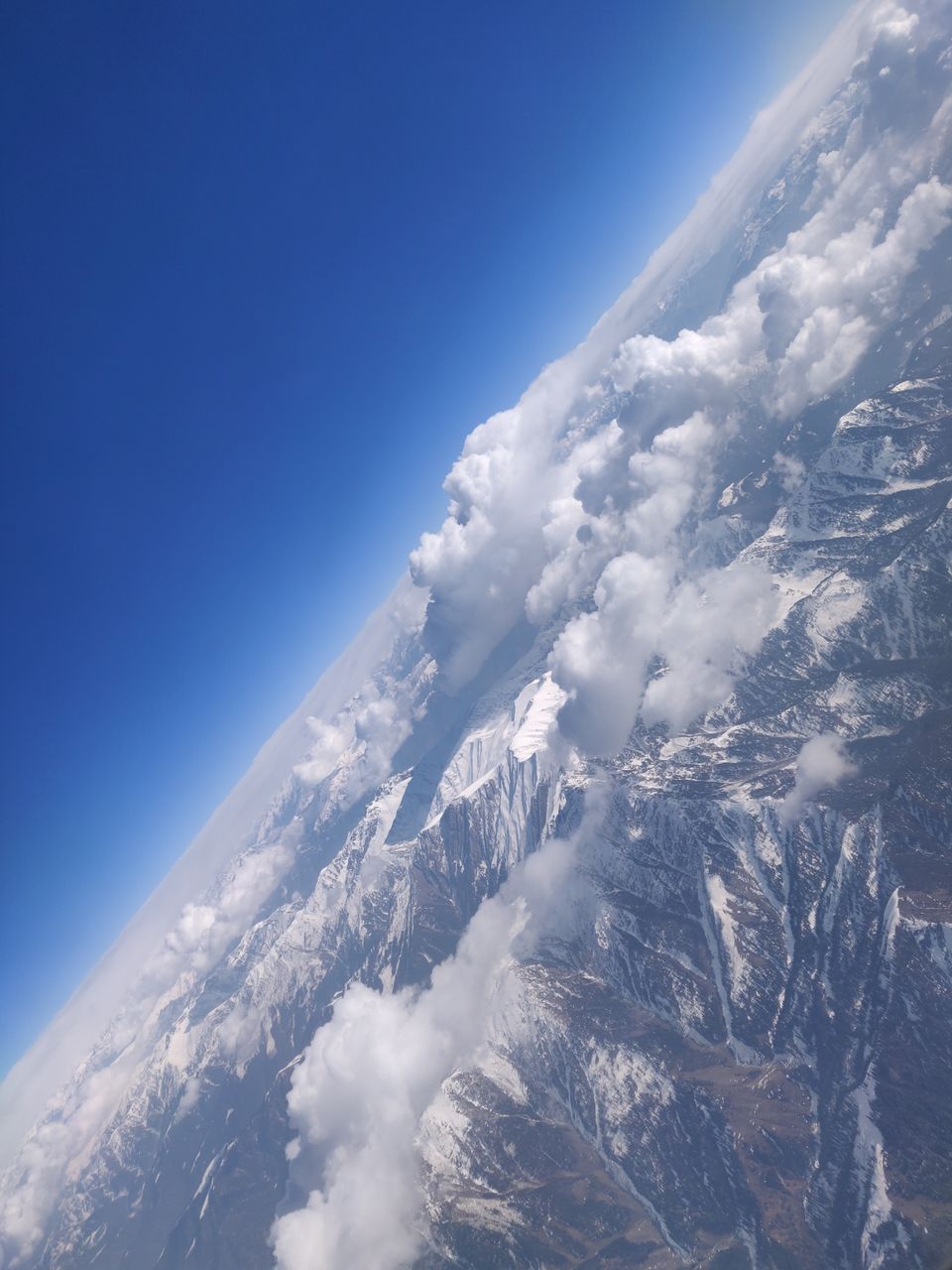 Hey guys! Leaving behind all the inquisitive minds around me(why am I travelling to Kashmir in winters) I started off my trip with a flight to Srinagar, in a chilly Delhi morning. Not to realise the cold I was to face there.You know you have entered a sensitive zone because from the airport itself you see a lot of army soldiers at equal distances. This day was relaxed which involved roaming around the Srinagar city covering Nishat Bagh and ending the day with a shikara ride in the never ending Dal lake, which had beautiful house boats tempting us to stay in them.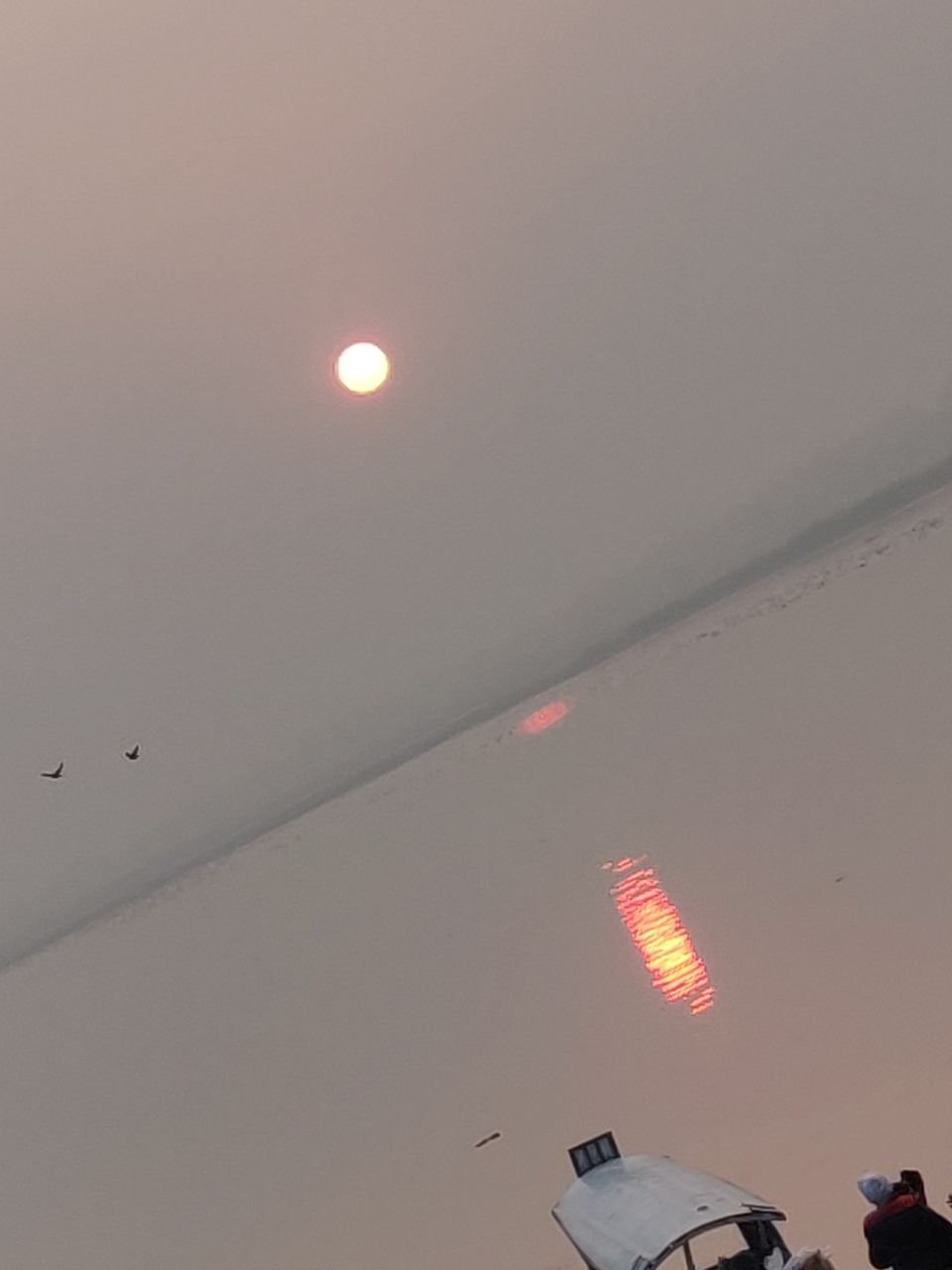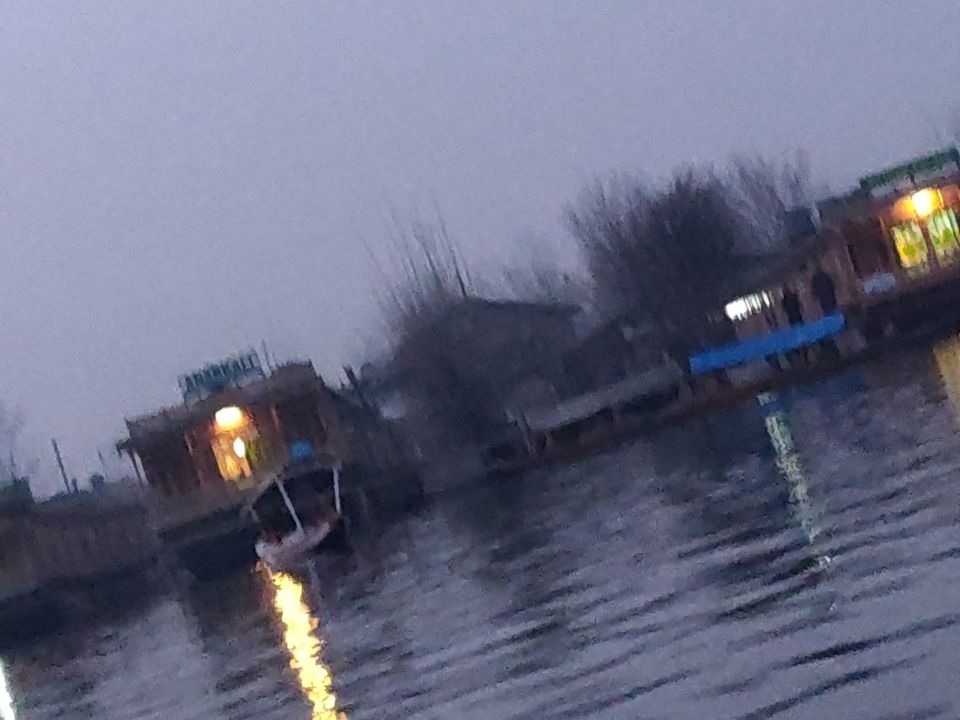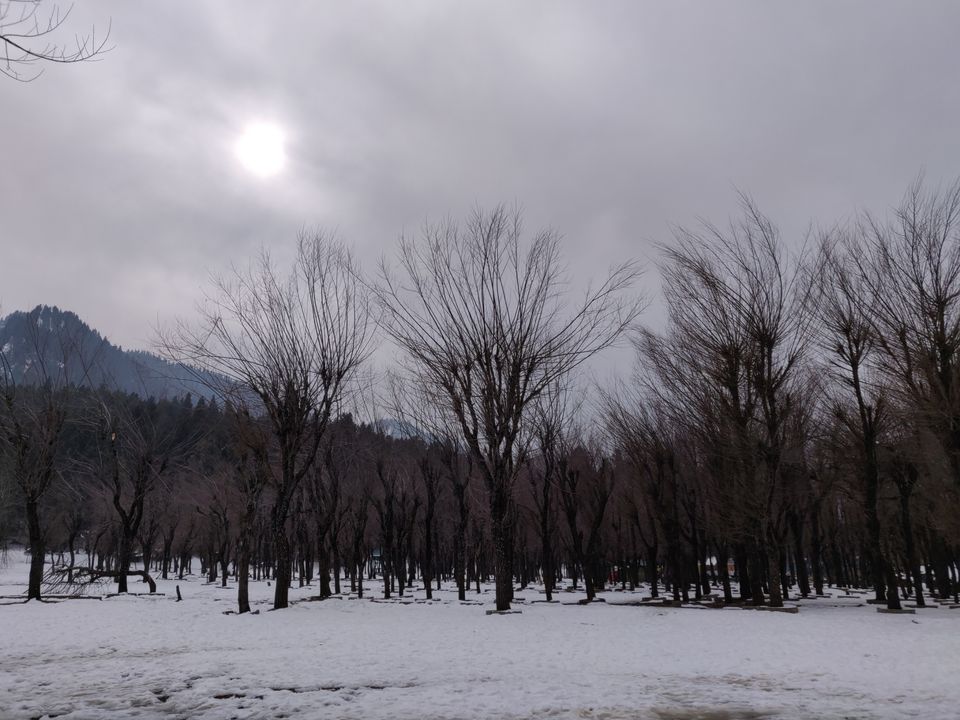 So, it was time to get used to the cold temperature of Srinagar and Sonamarg was on cards for this day. And, every tripper was hooked up to the weather widget of their phones, and temperature predicted was mind-boggling. We started at 10 and reached sonmarg which was 2 hrs drive from Srinagar after a tea break closeby a river. We got on our ponies and started and as predicted, it was windy and super cold but kashmiri kahwa and maggi made it tolerable. Even though route to sonamarg was closed, but dunking each other in snow was fun enough to regret anything.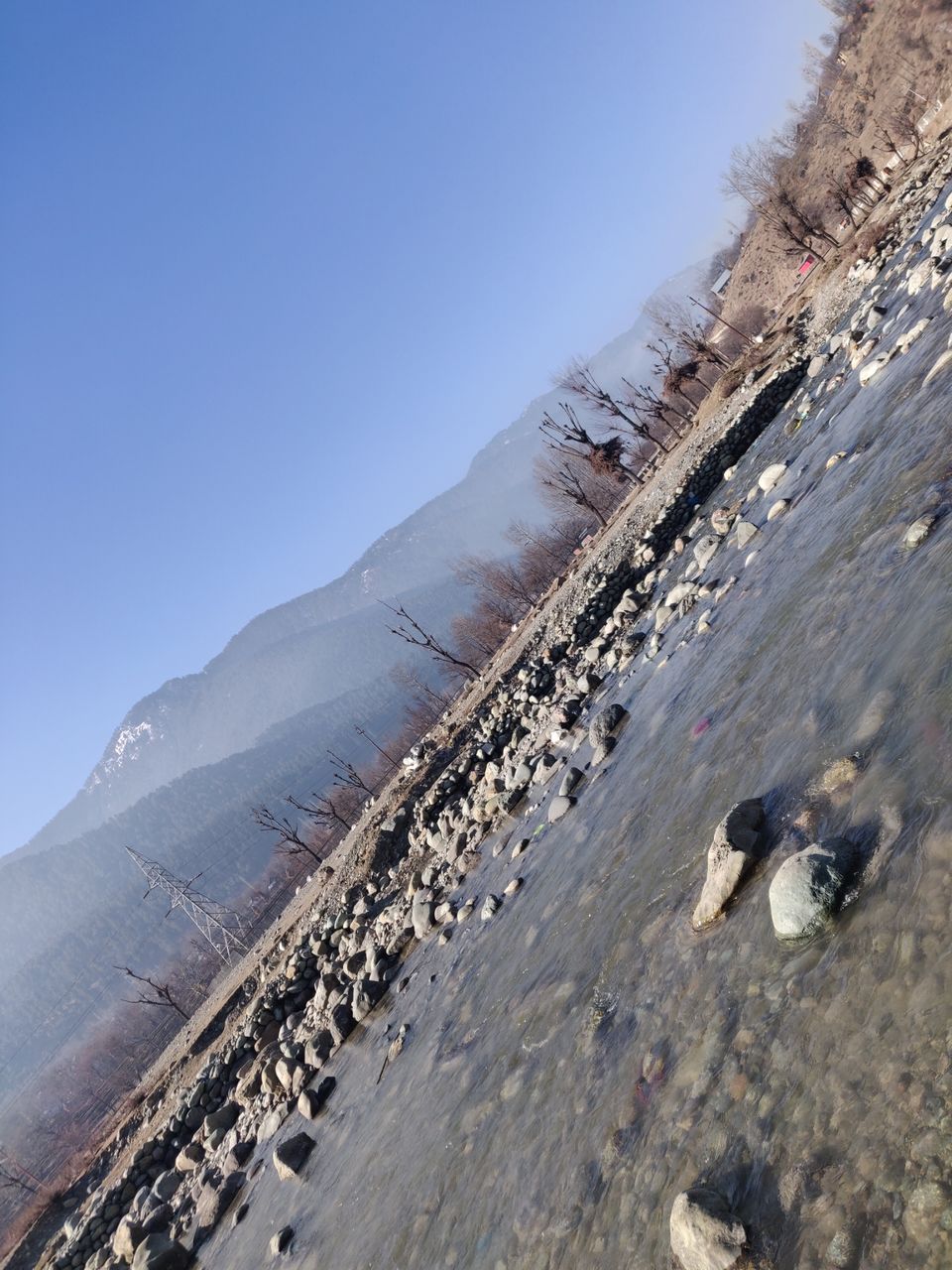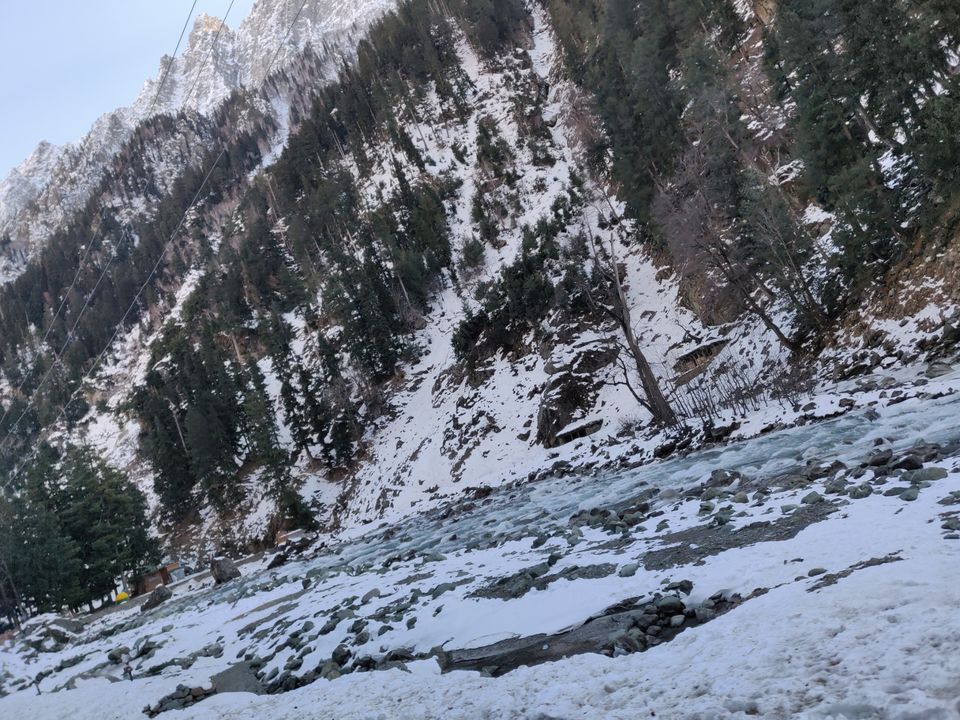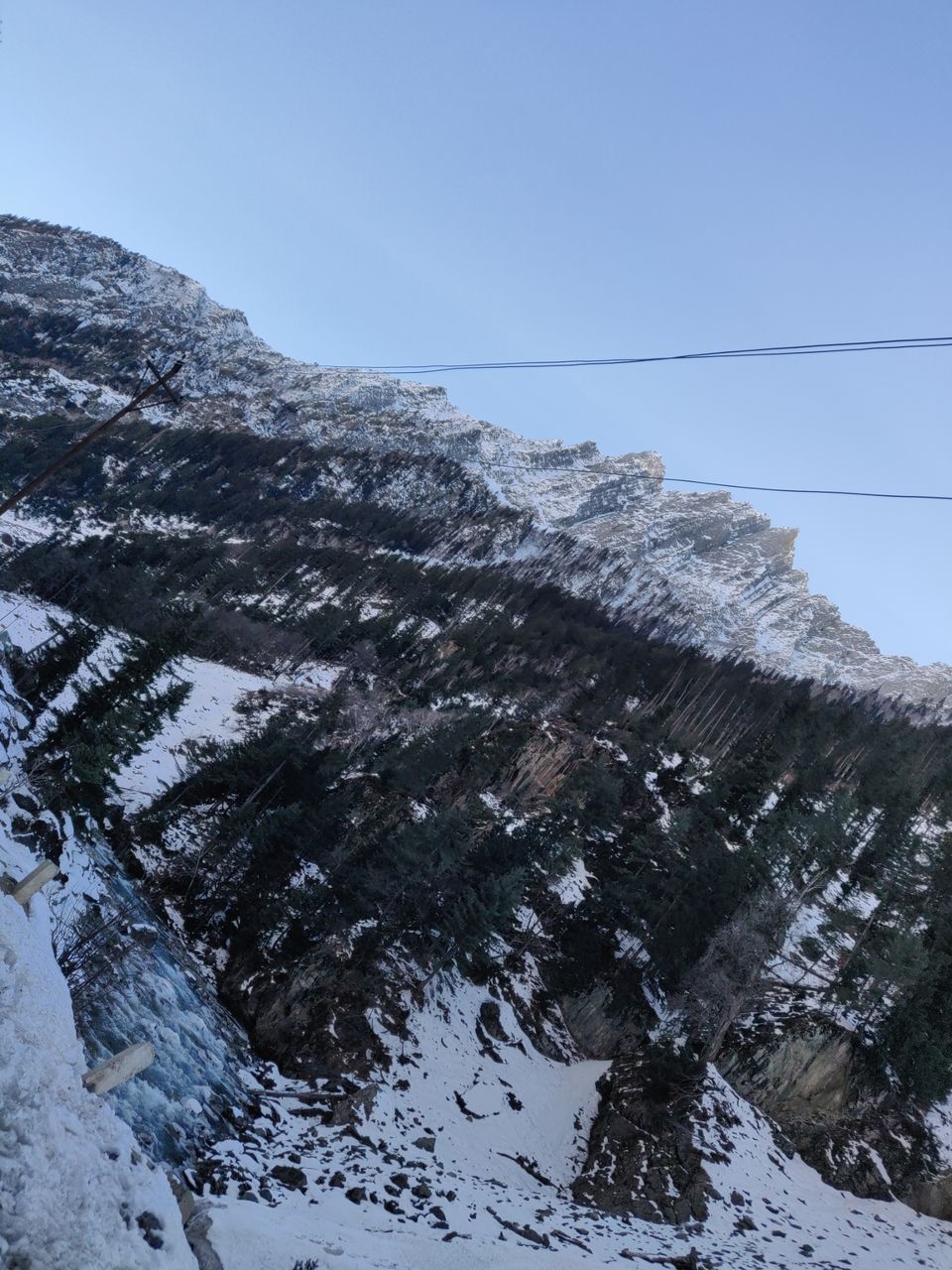 It was time to head to the "mini switzerland" and that is Gulmarg. Snow covered grounds and chinar trees were a sight to behold. To the city eyes which are devoid of seeing stars, star gazing was a must and this is what we did that night along with a bonfire.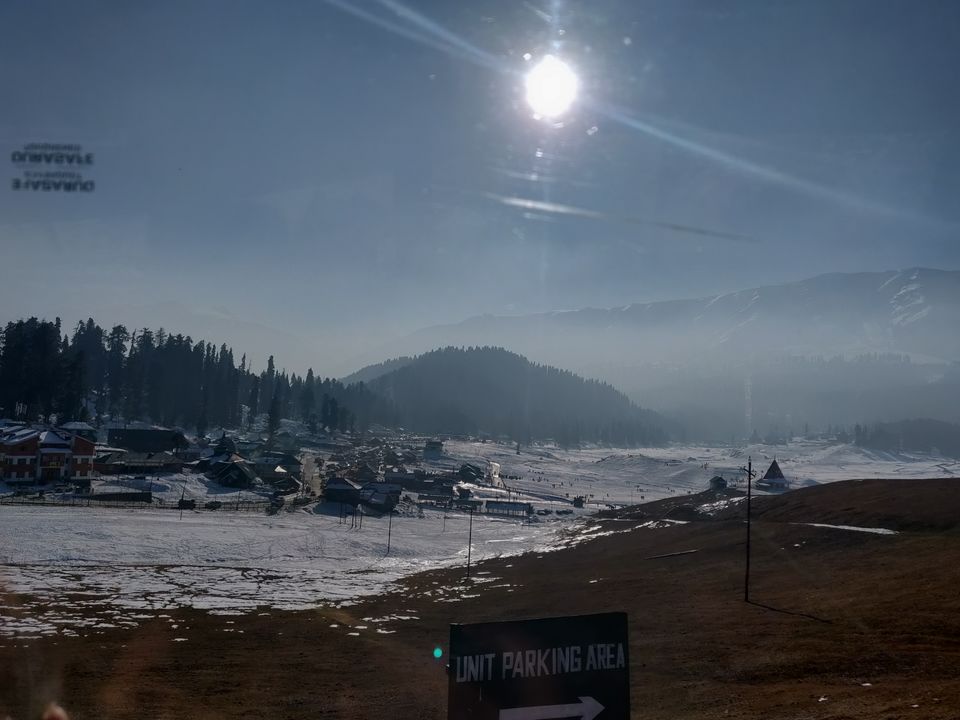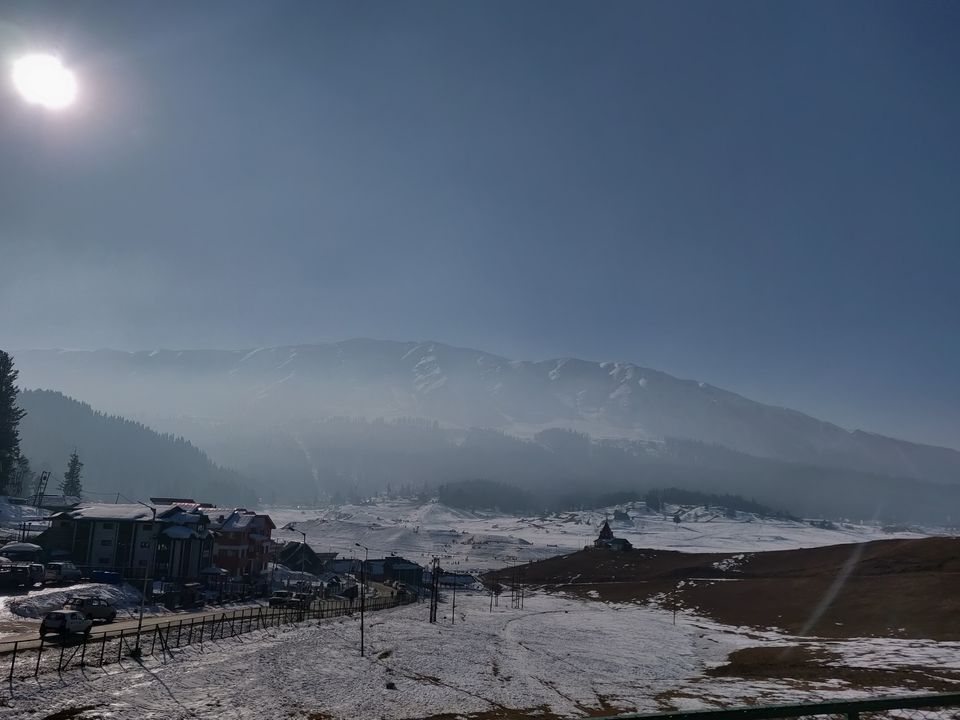 World's highest gondola which took us to 10000 ft at phase 1 and 14000 ft at phase 2, was the plan for the day. And activities that can be done were snow biking, skiing, snow cycling and sledging. Views were breathtaking but activities made it quite mainstrem.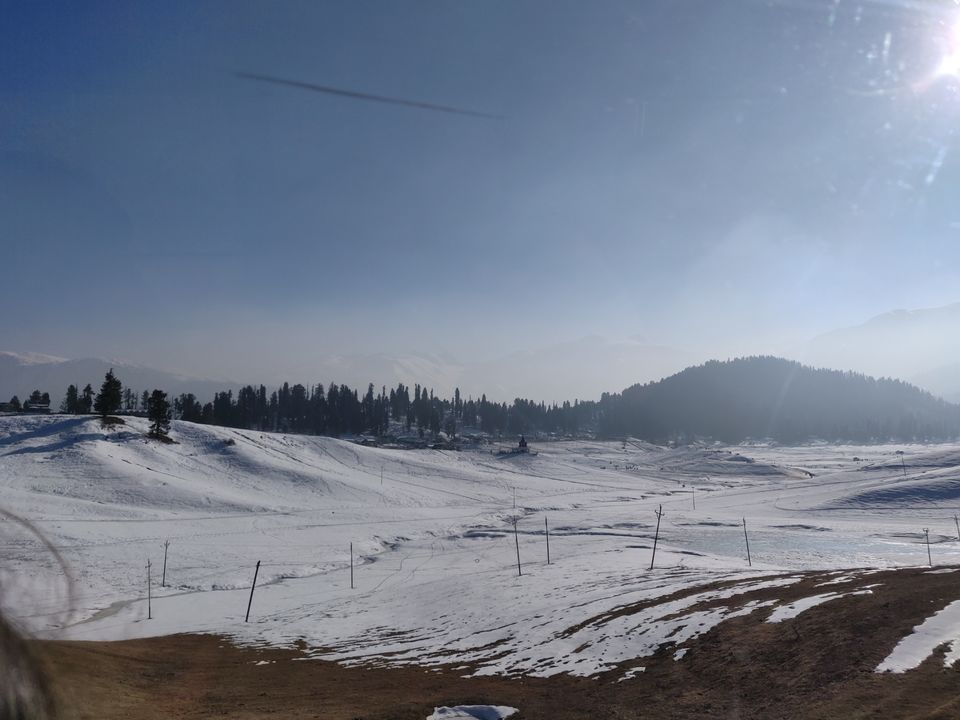 It was 31st Dec and I wanted it to be special. Didn't know much about pahalgam but after reaching our resort, every doubt was put to rest in peace. We danced 2018 away and welcomed 2019. Views were my balcony were serene and I never knew I am going to spend other two nights sitting there in cold.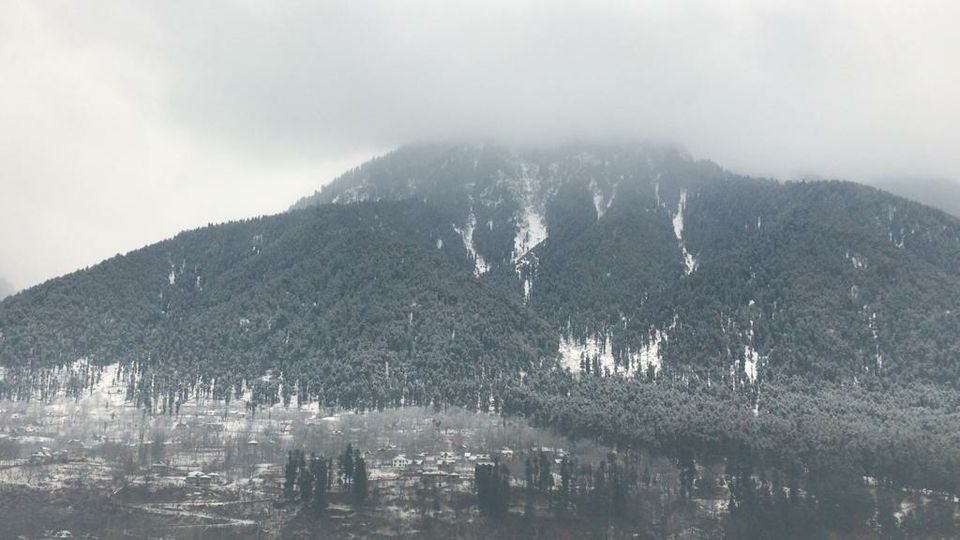 Not so excited about visiting Betaab valley, I started the day soaking in the beauty of pahalgam. As we reached betaab valley, I realised being wrong about it. Covered in untouched snow, we saw the location where movie Betaab was shot and all I could do was to be be happy about the fact that I am indeed in "jannat". Then, we went to chandanwadi, from where you can see the Amarnath hill. That way was snow covered and hard to walk on, but was worth every bit.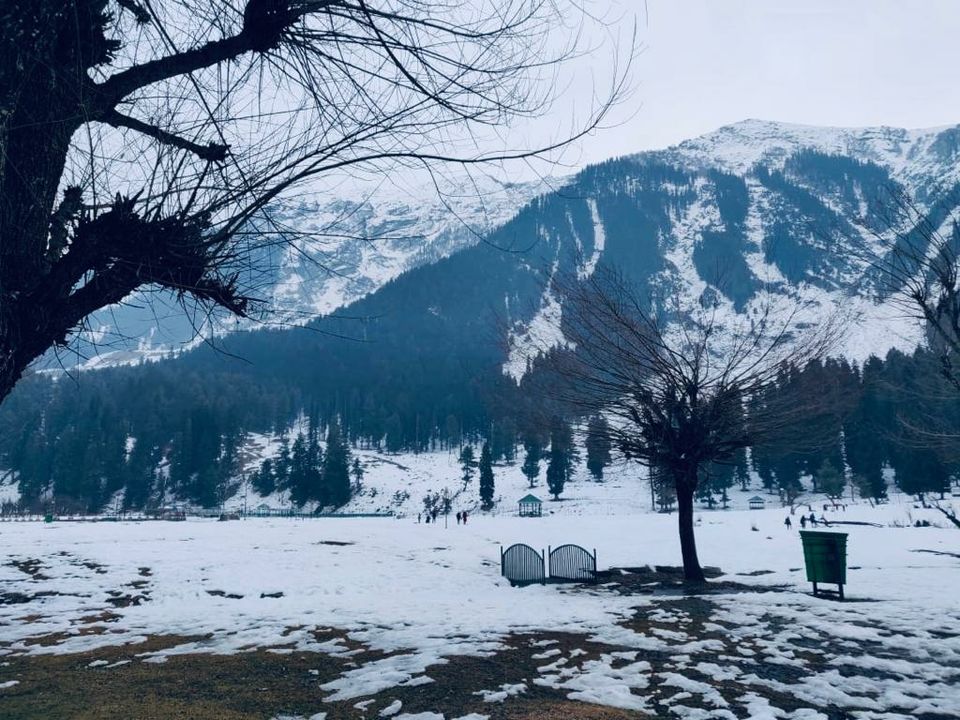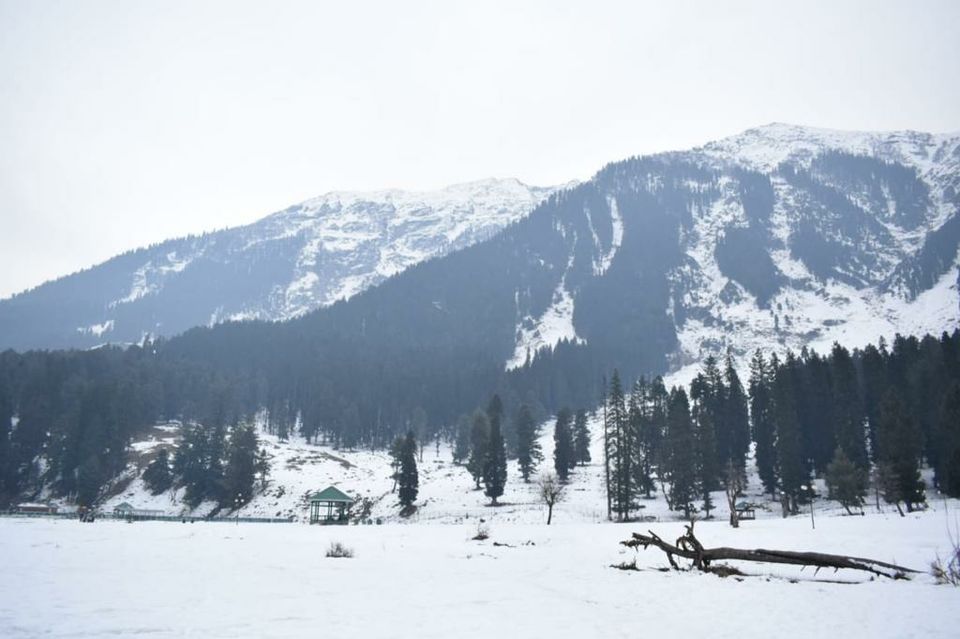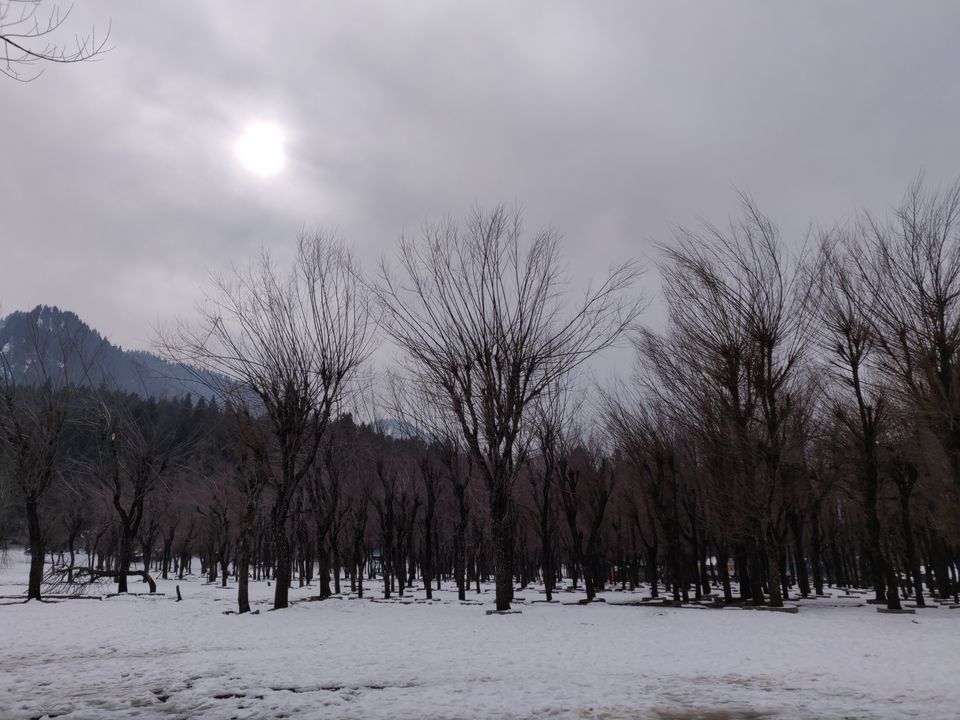 Nobody knew about the snowfall last night, but me. Here, insomnia came to use and I could see snowfall. Elated by the feeling, I dropped my plan of shutting my eyes last night and was awake. This day was long and last, as we had to go to Aru valley. But the day started with a lot of confusion, if we should go to Aru or not as it was still snowing. Bravely, we started from our hotel only to realise the regret we would have, had we missed this place. But those sudden snow flakes, which we couldn't notice first, were the focal point of the trip. More we stayed there, less we wanted to come back. But weather did not permit us to stay back more. And with those views in our eyes, we headed back to our hotel only to realise that tonight is what we all have, of kashmir, of each other.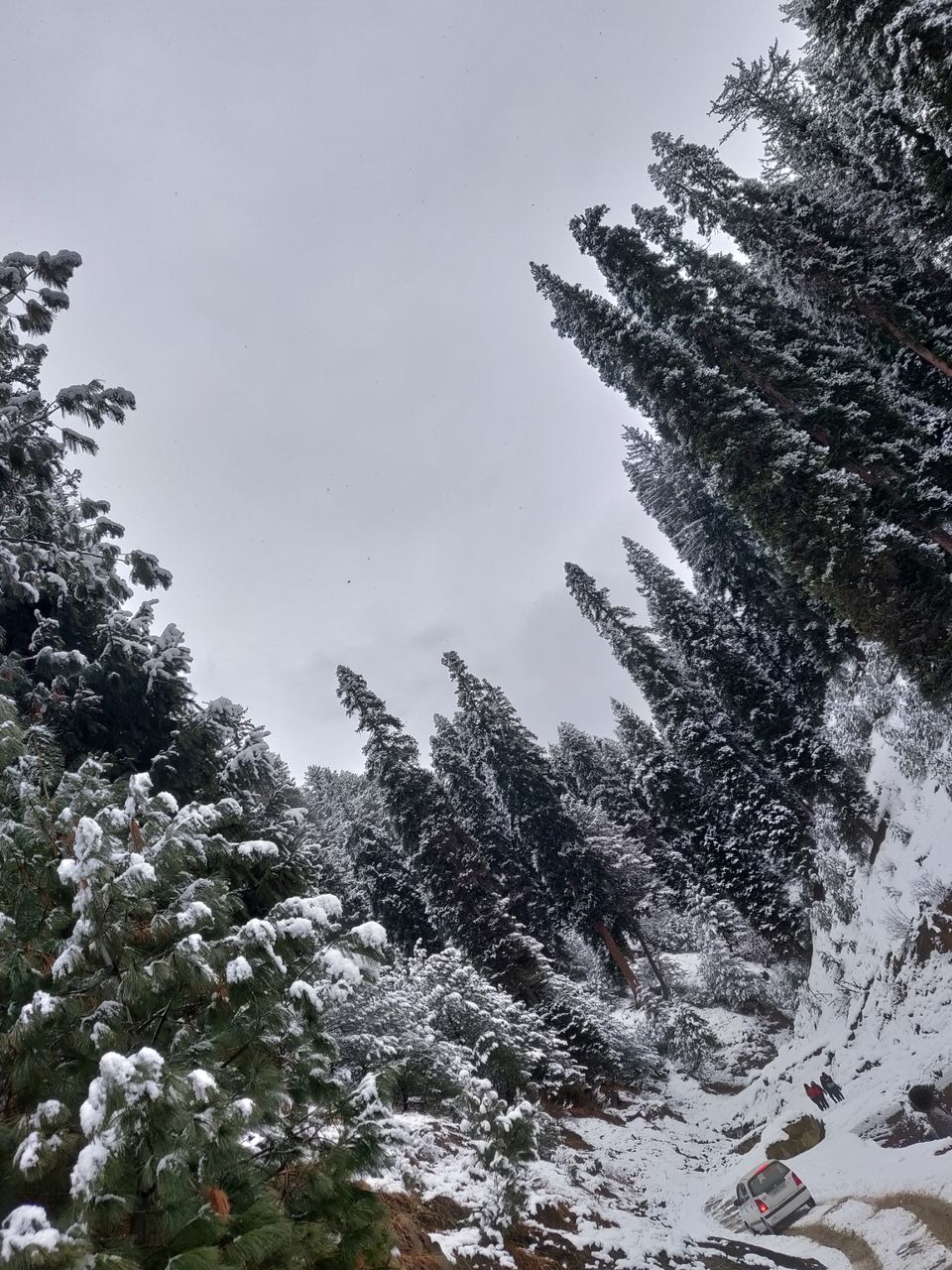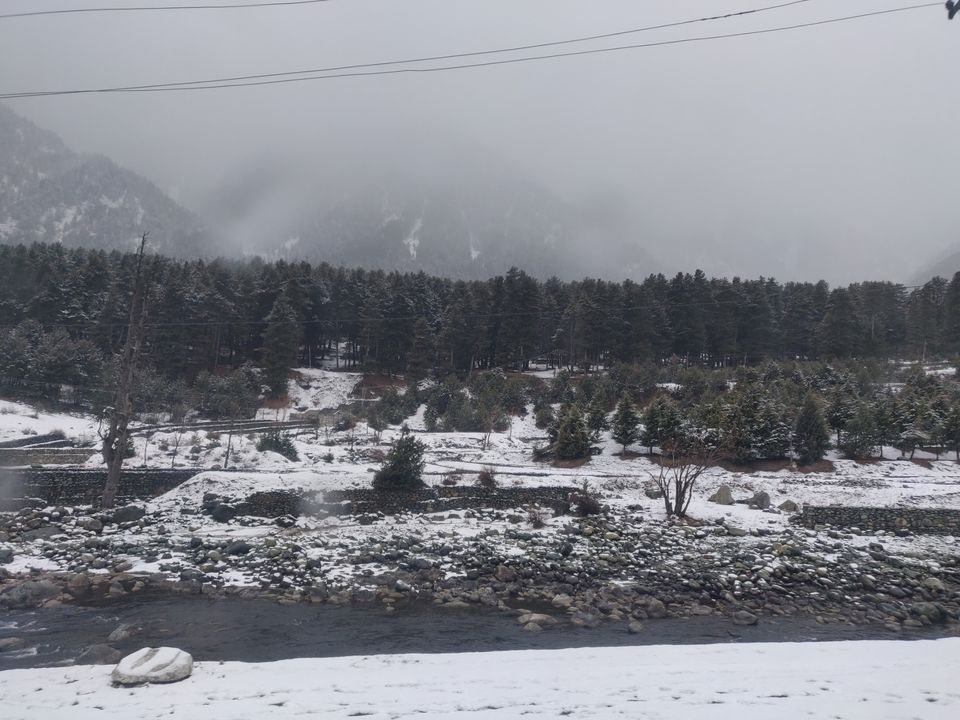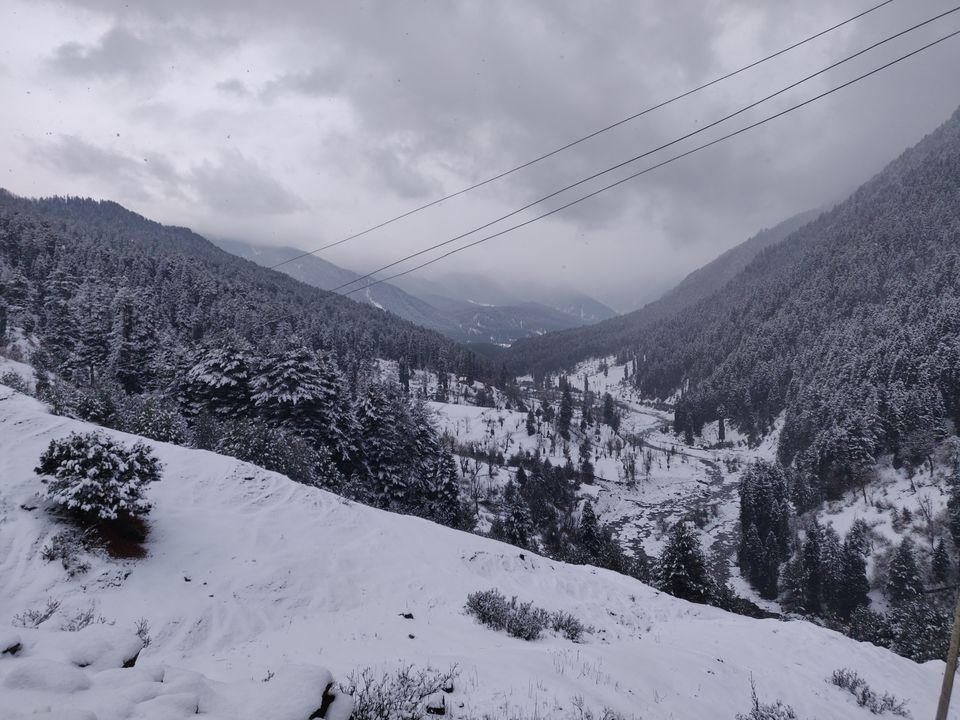 So, last day started with mixed emotions and it was visible on the faces of everyone. We started for the airport with friendship songs in the background, to our base. But wait! We were srinagar and it was fogfy and snowy, so yeah every flight was cancelled or delayed. Some got seats in some other flights, some had to stay back for as long as 2 days. And believe me as I write this, 3 more are in srinagar, waiting for them to be home. But after every trip, home doesn't give you comfort. It makes you nostalgic, and wanting for more.
Frequent Searches Leading To This Page:-
srinagar customized budget for group trip, kashmir budget package for friends, Gangabal Trek group package, places to visit near jammu, best time to travel kashmir, most visited places in jammu and kashmir, srinagar honeymoon package for couple, solo trip kashmir package from delhi, family trip package to jammu and kashmir , srinagar tour package for honeymoon , top kashmir tour package for honeymoon, kashmir group trek package, top activities in kashmir , best local site seeing in kashmir