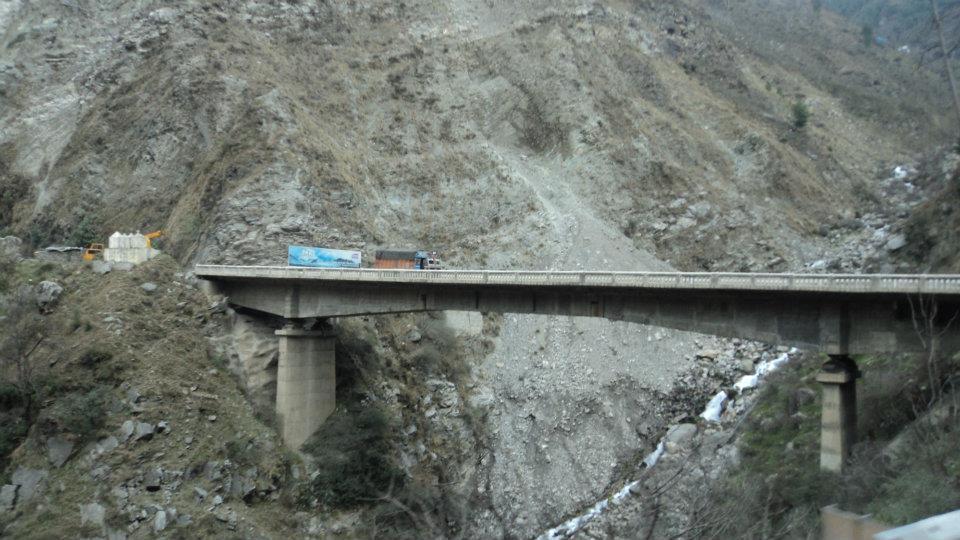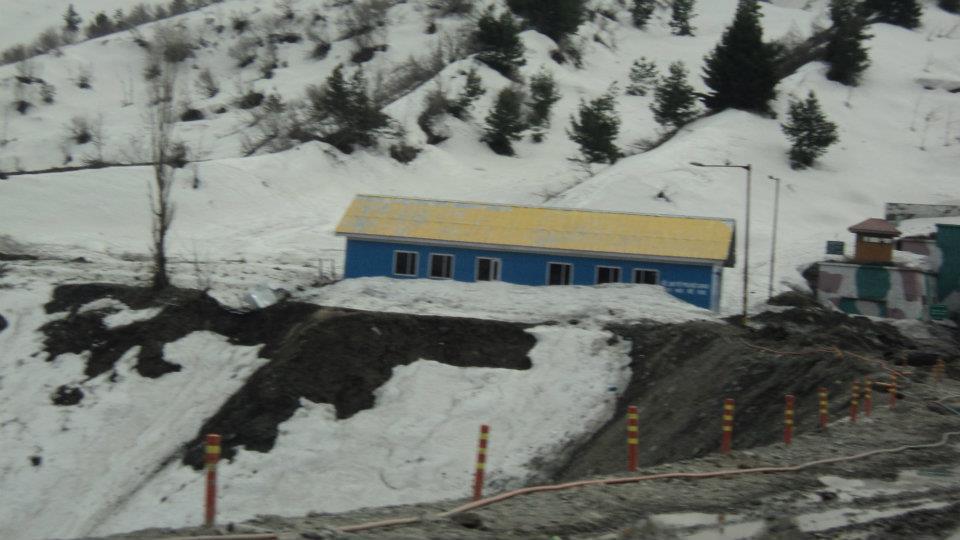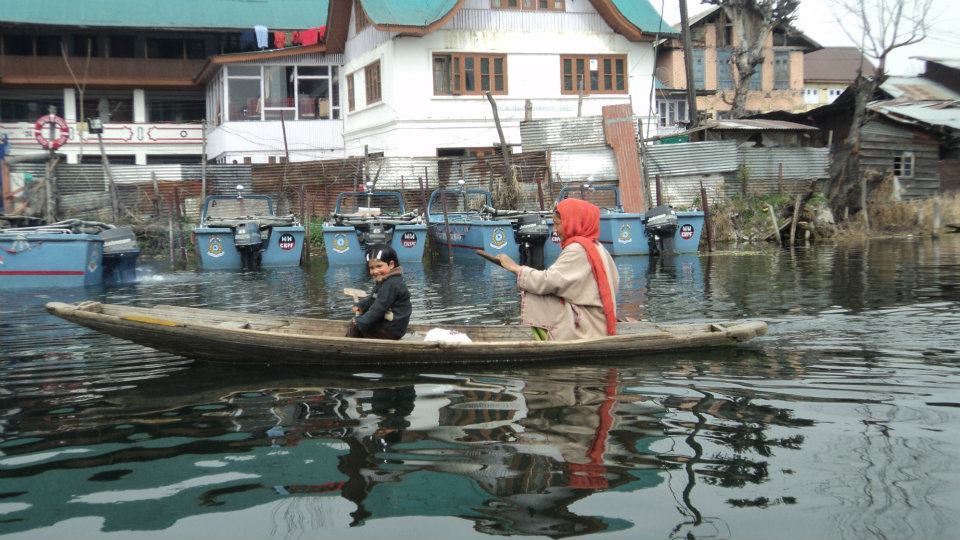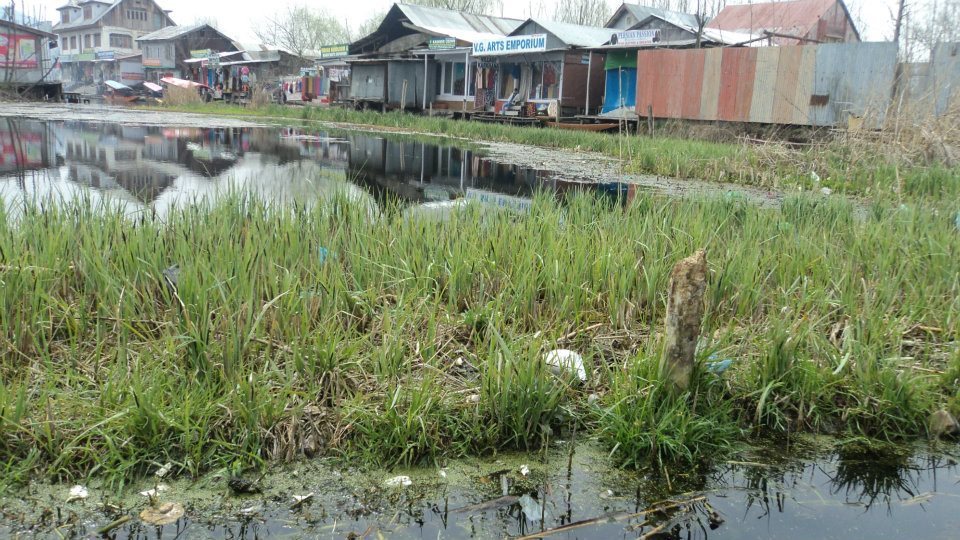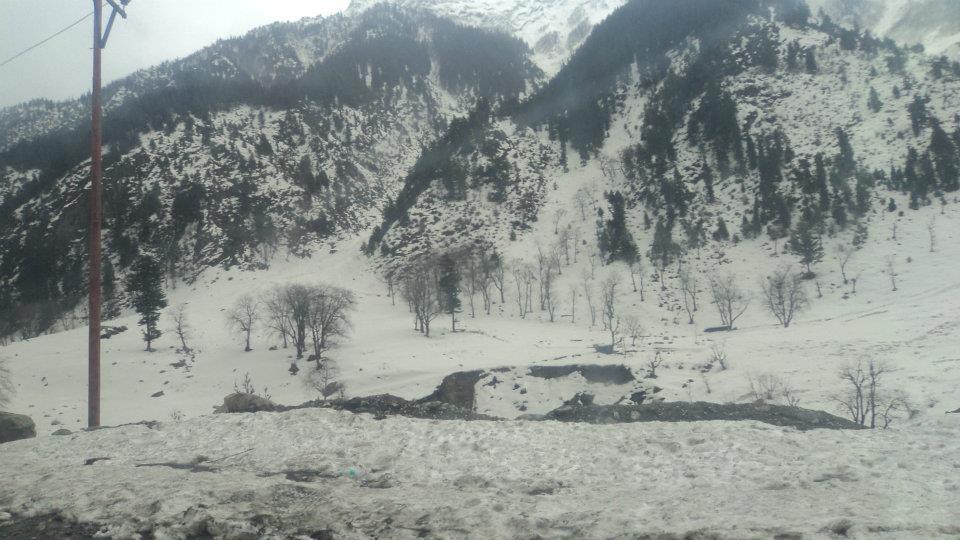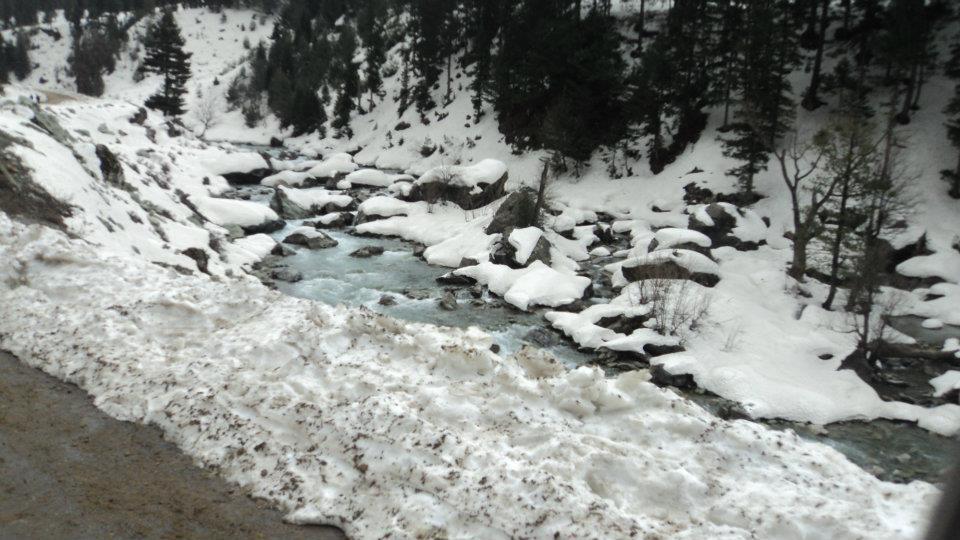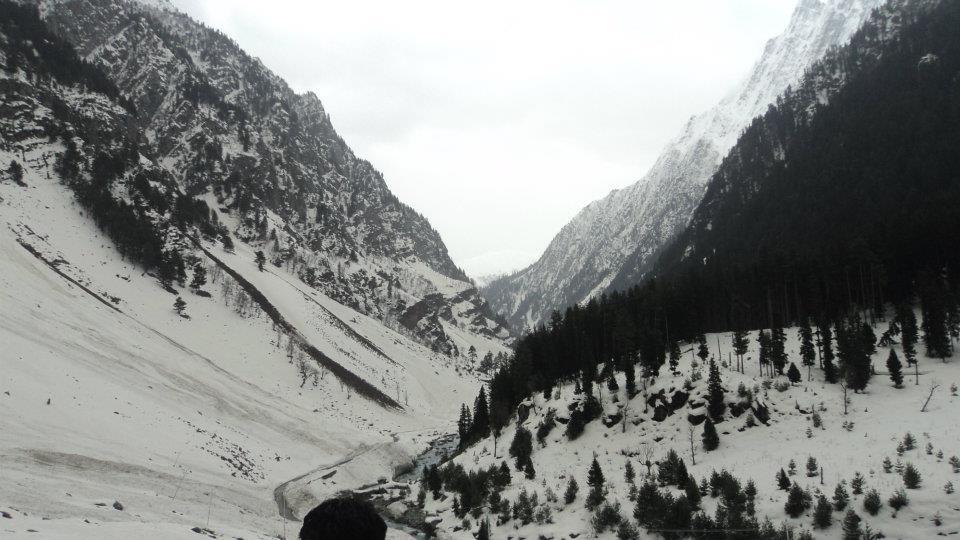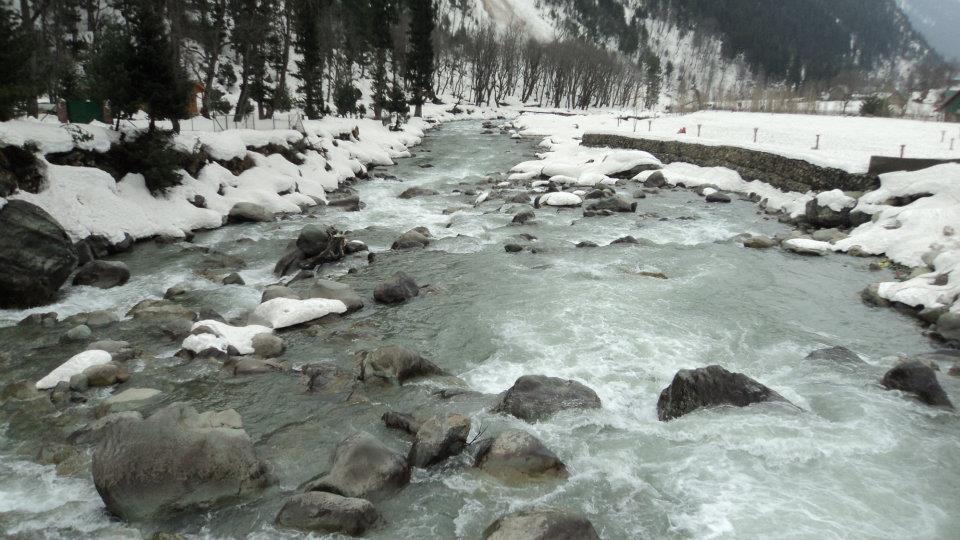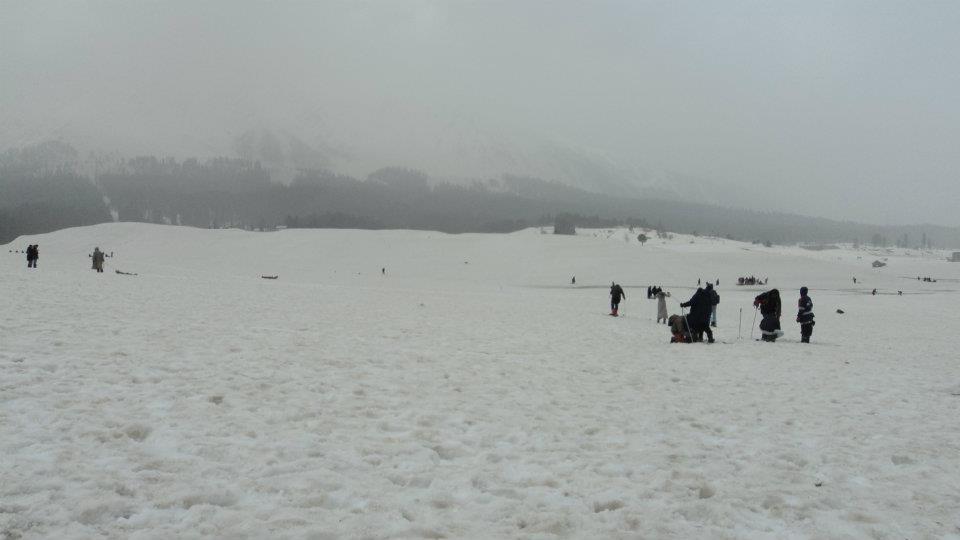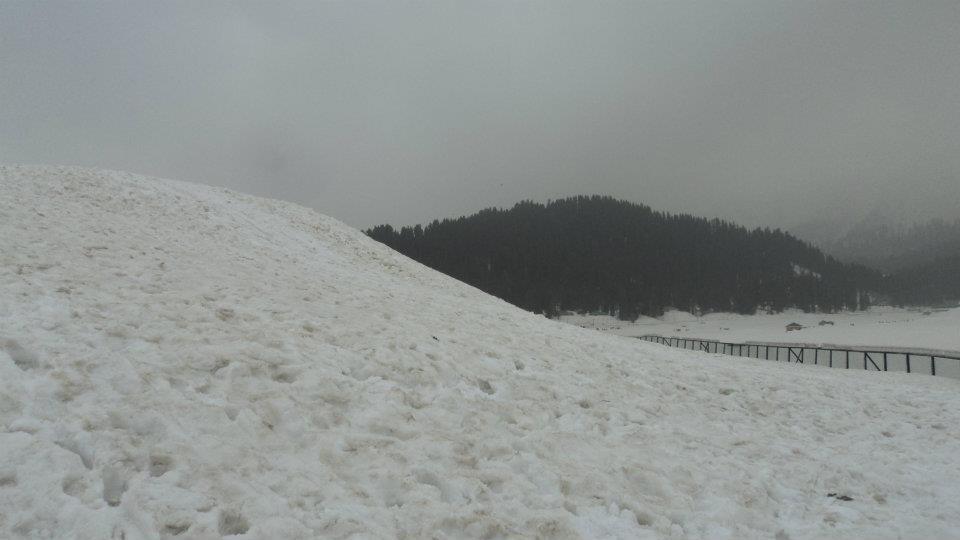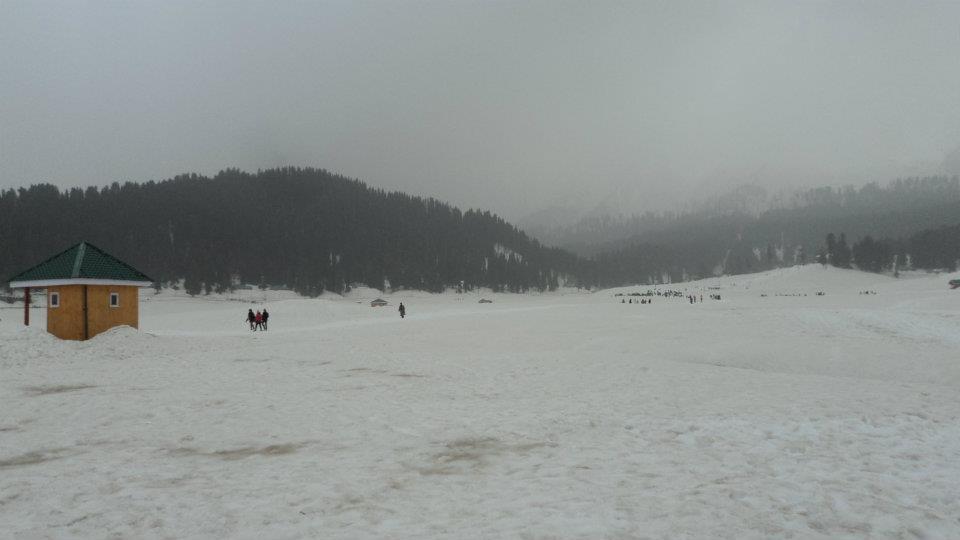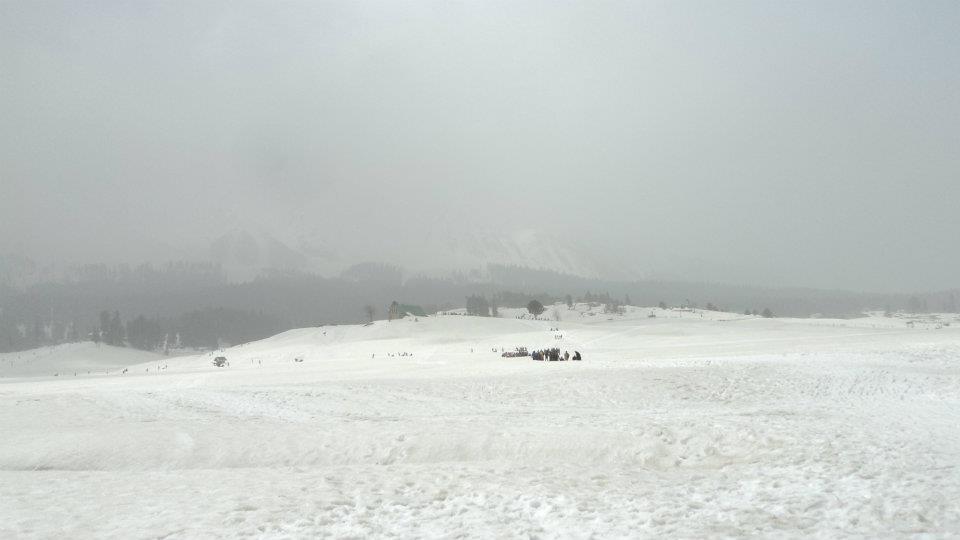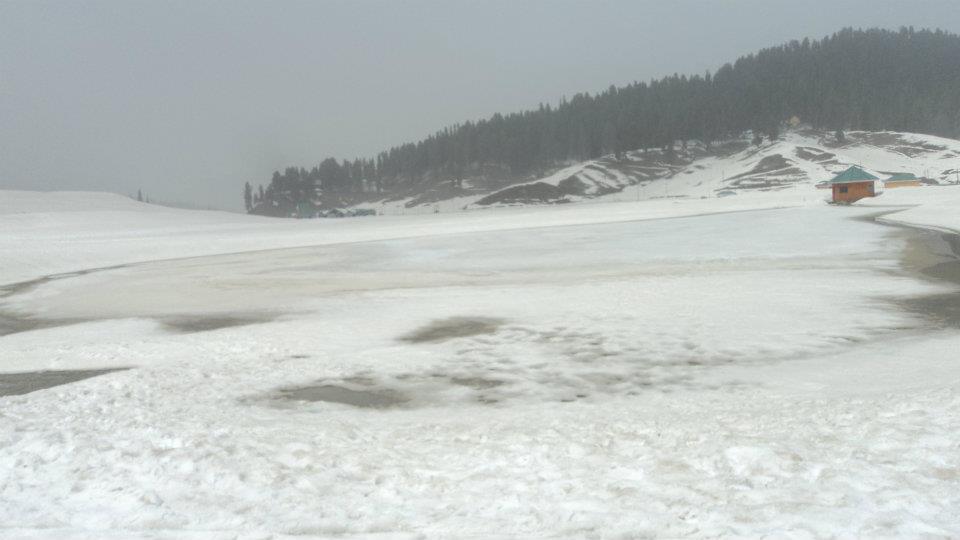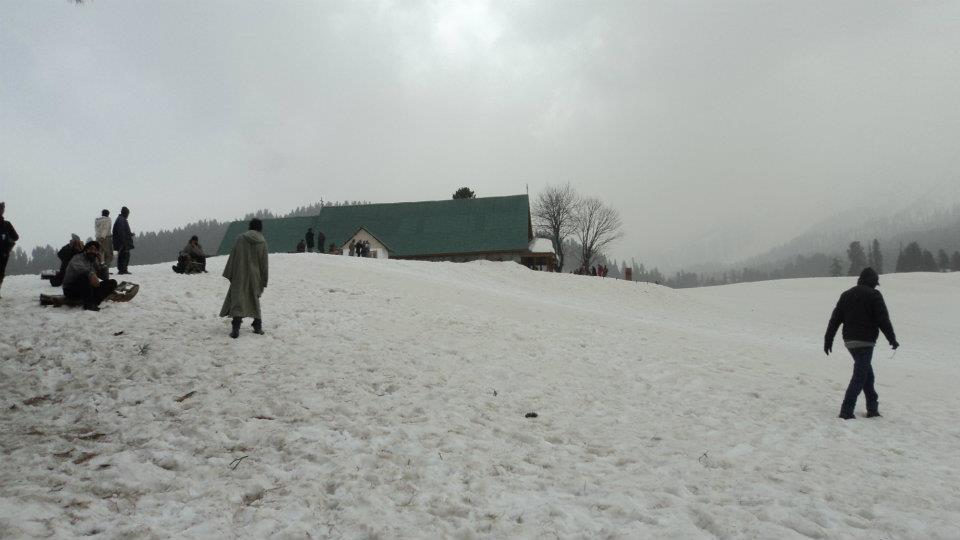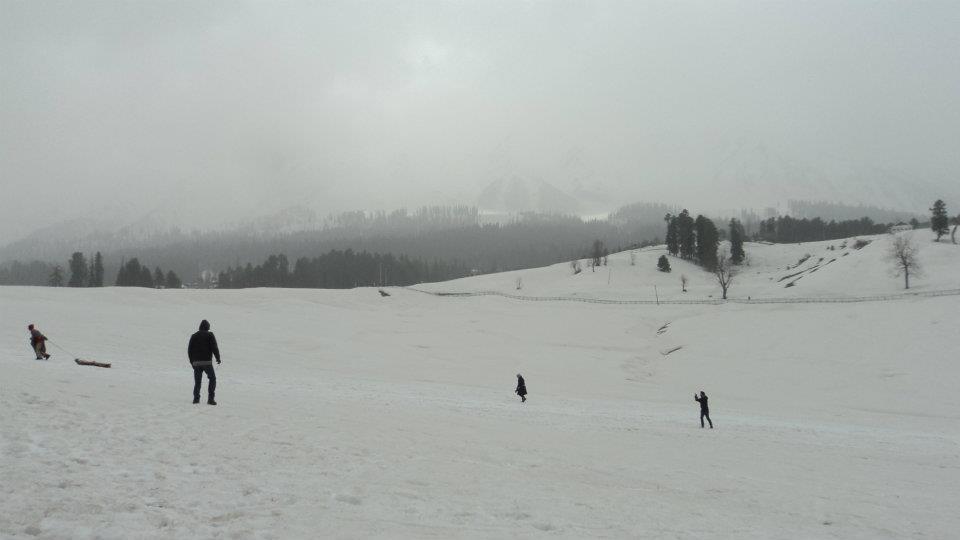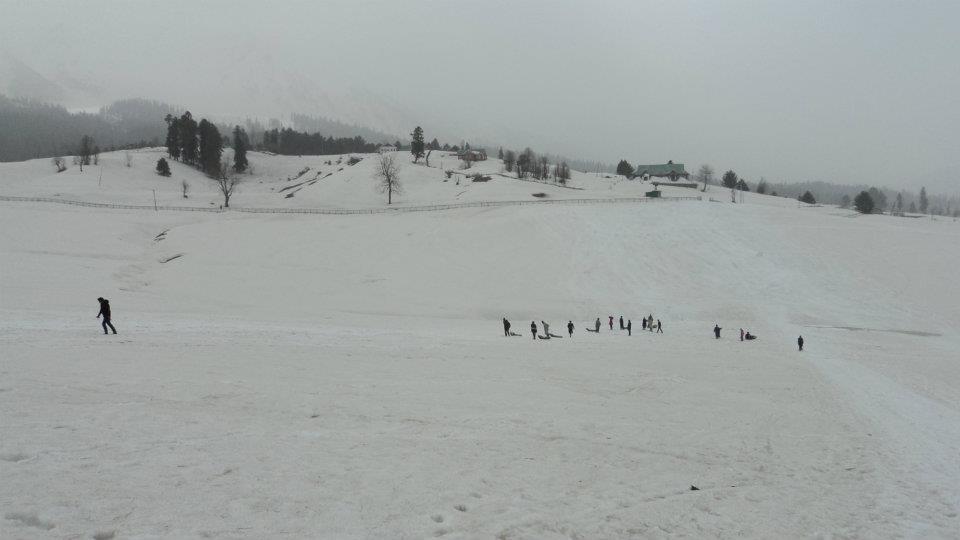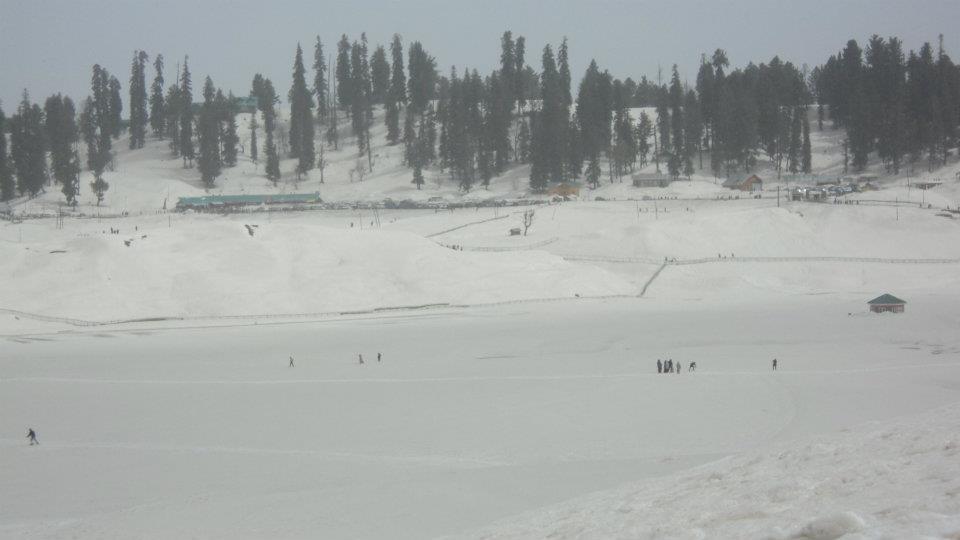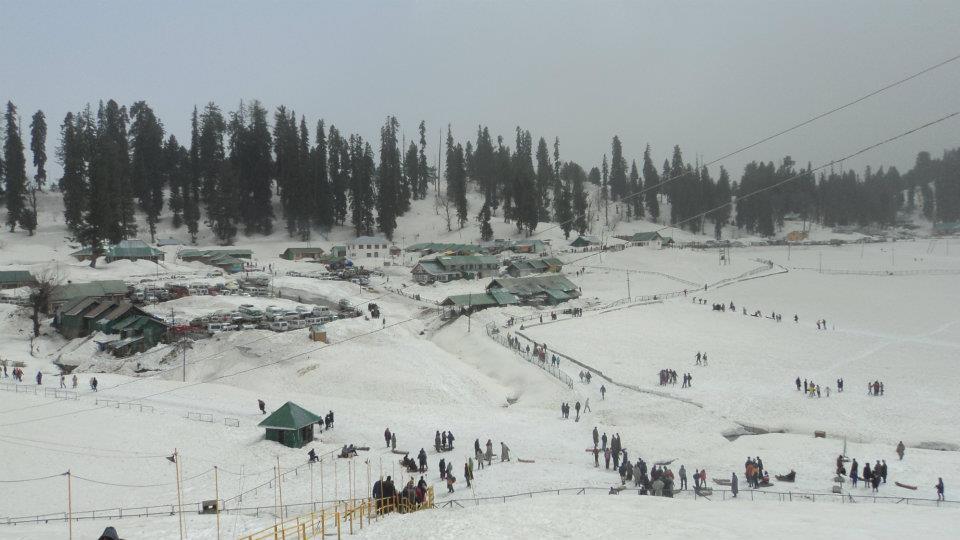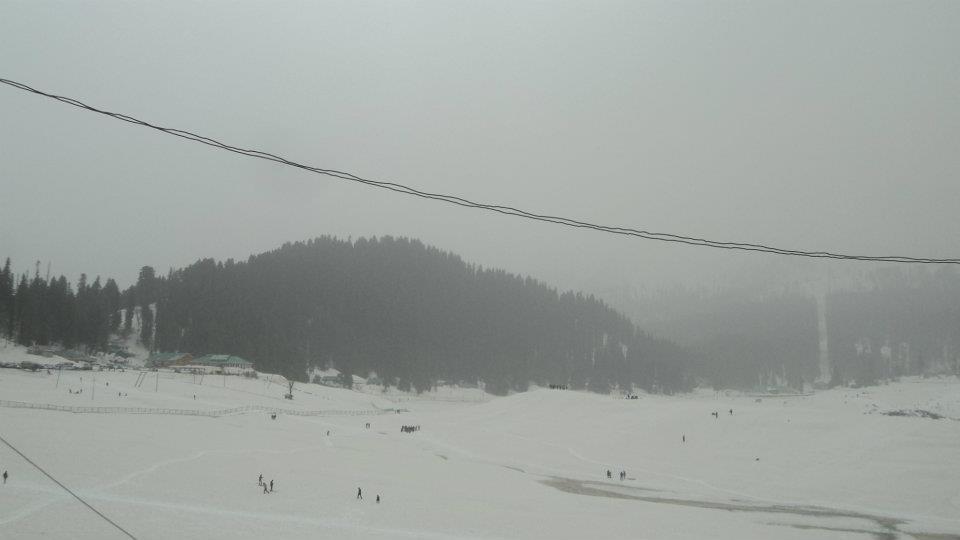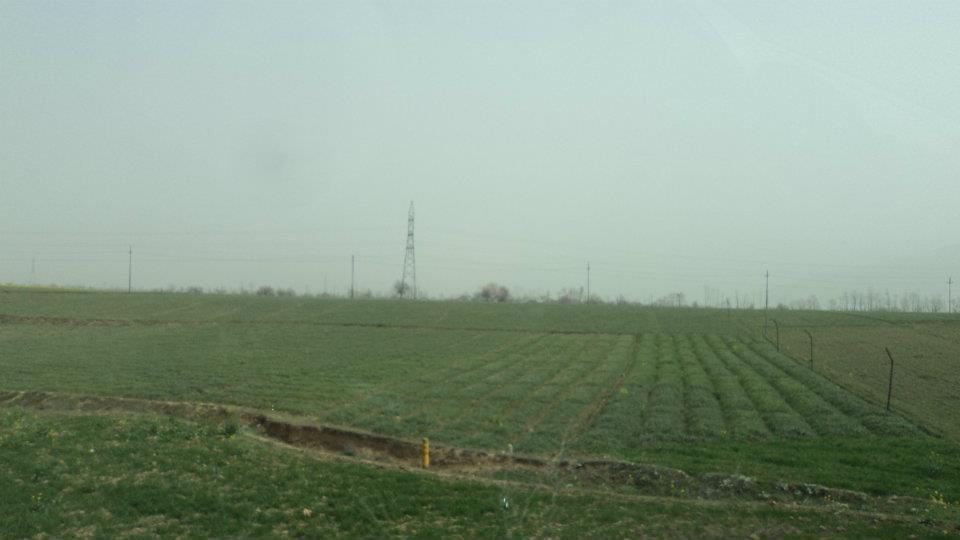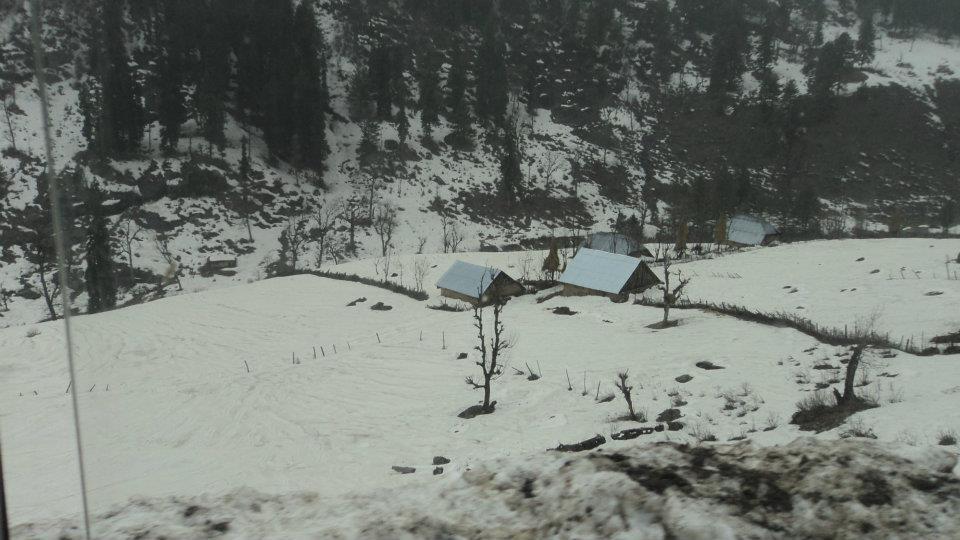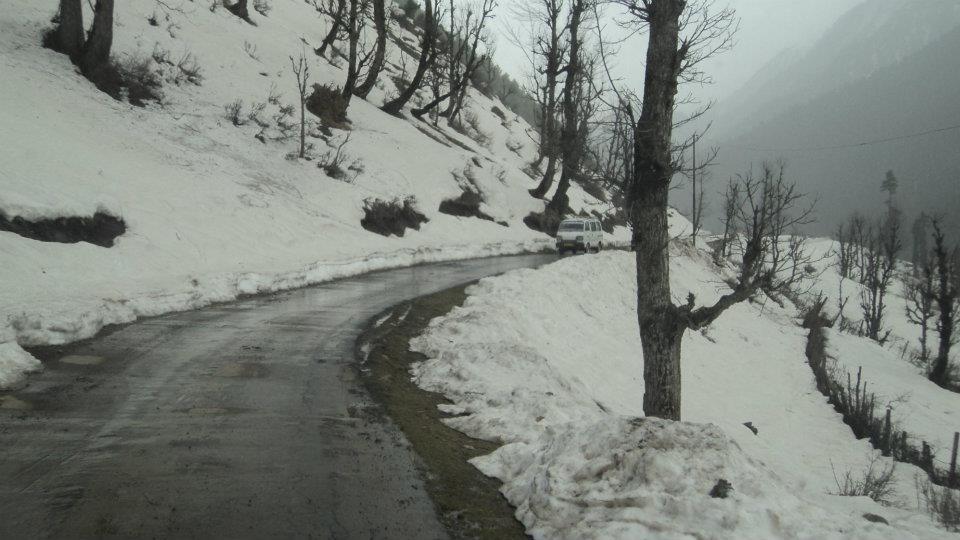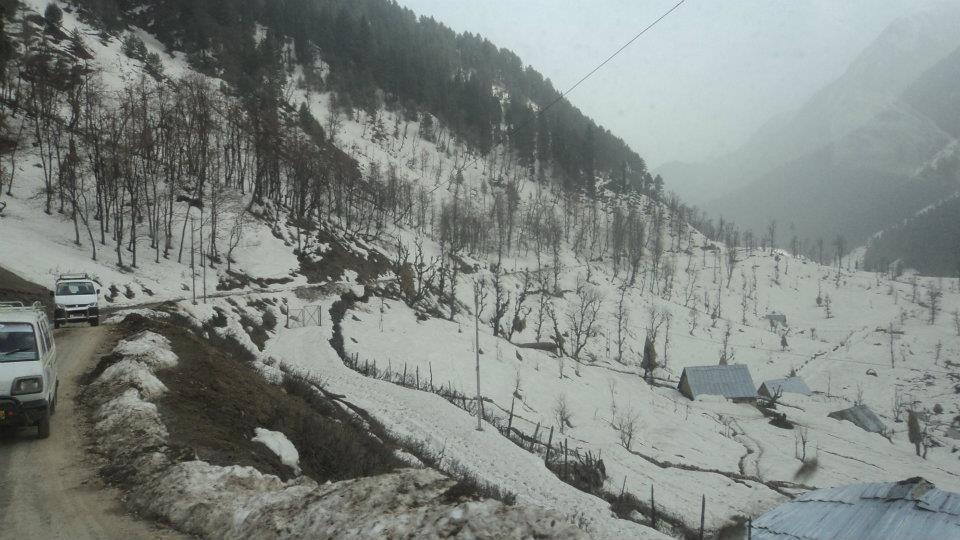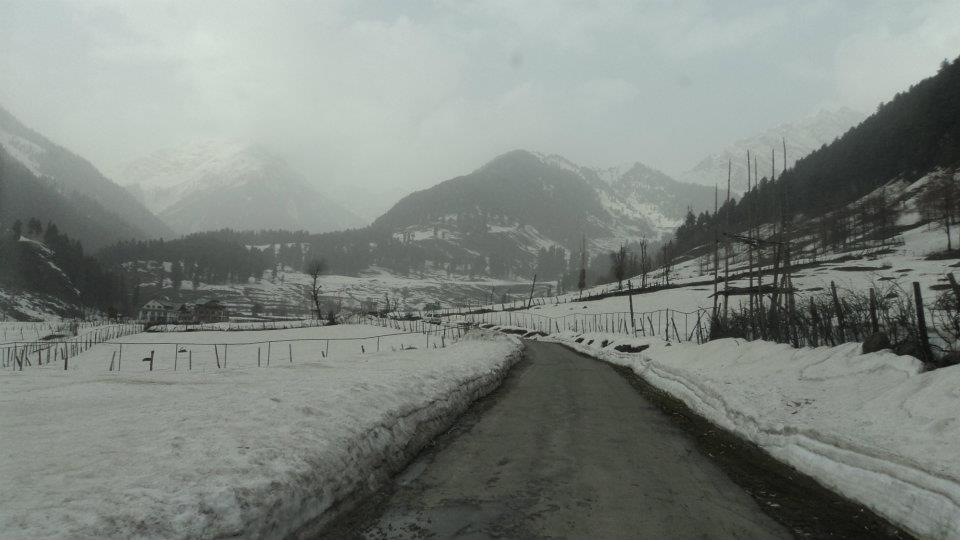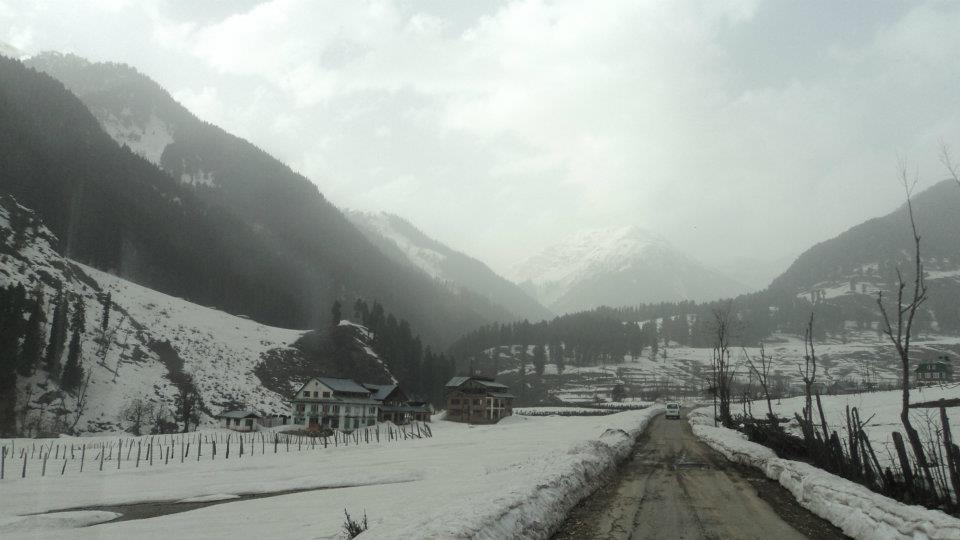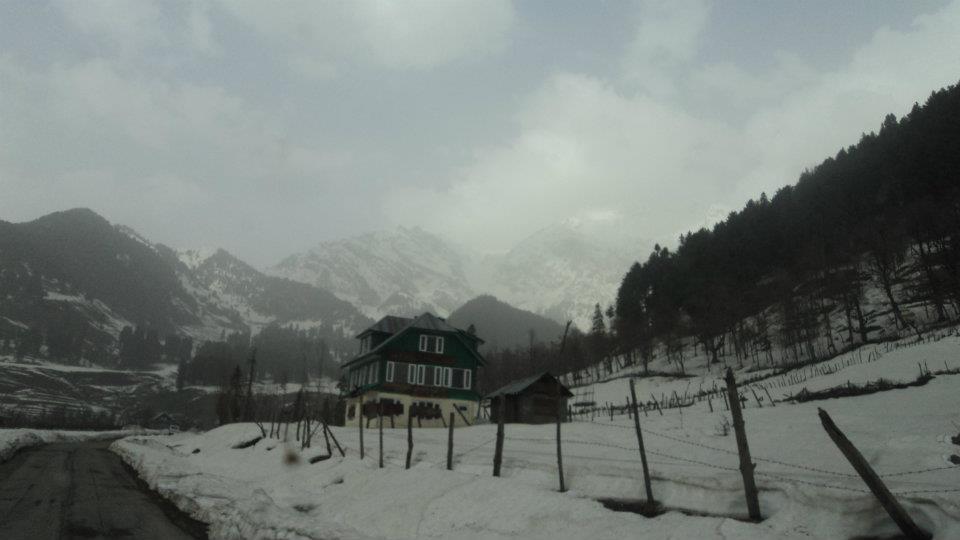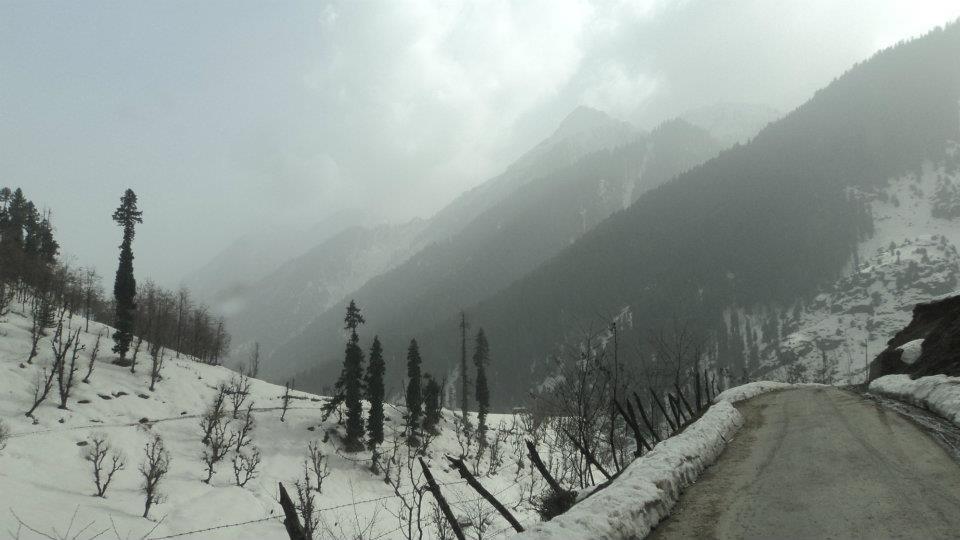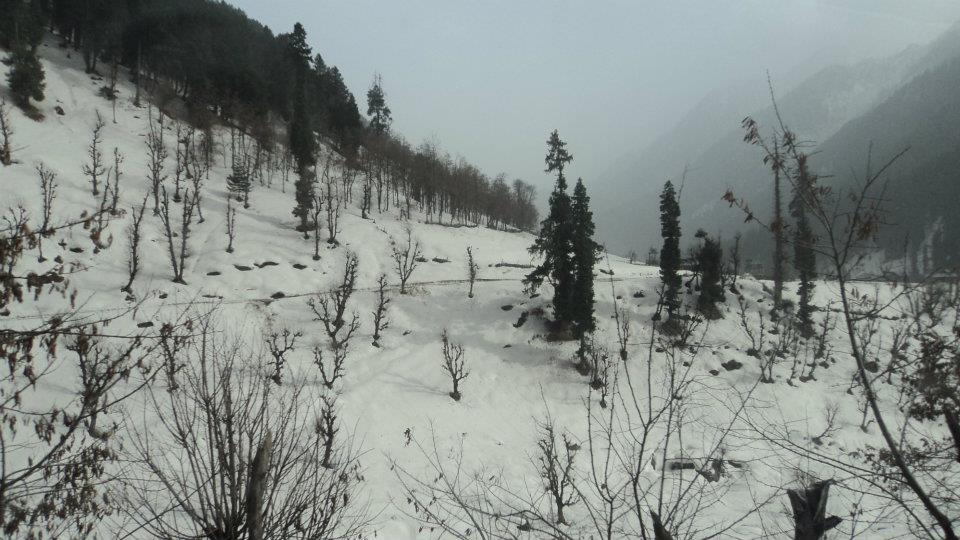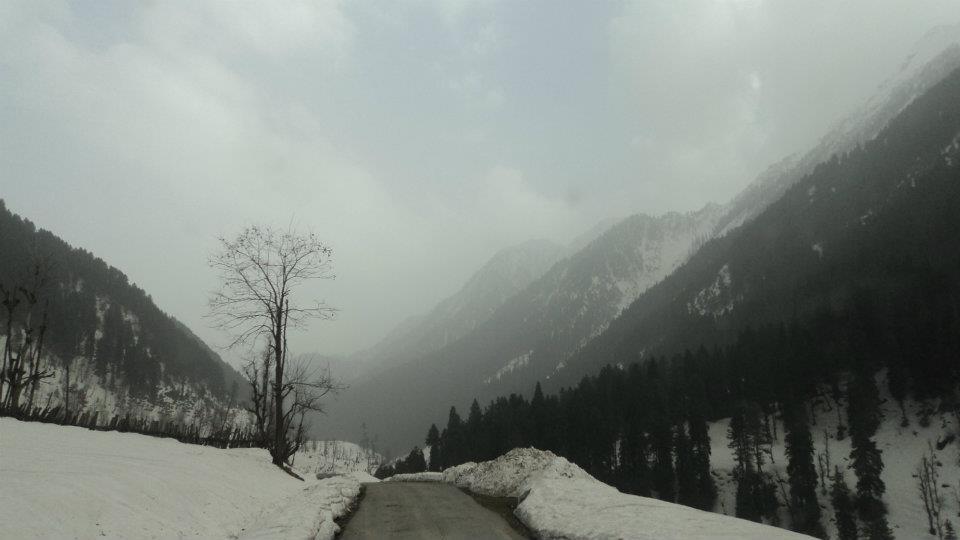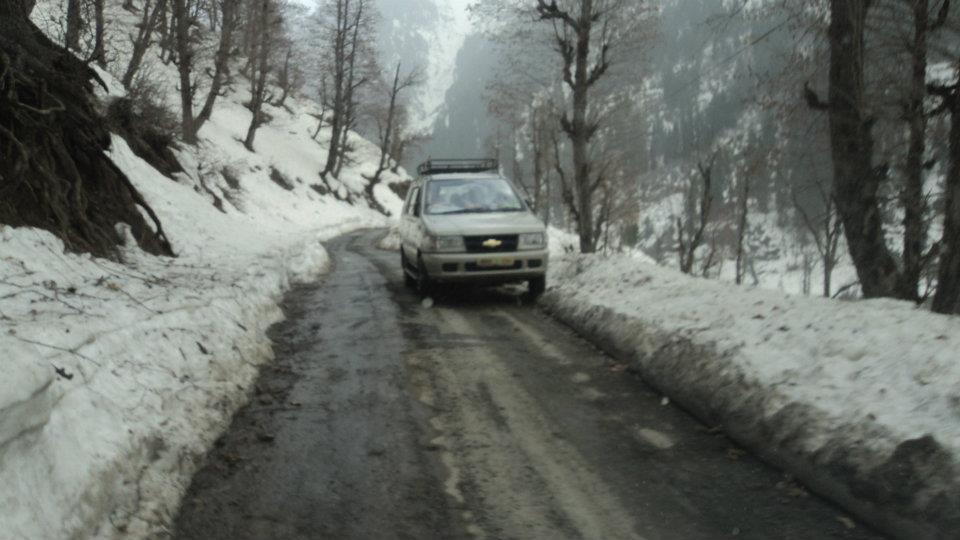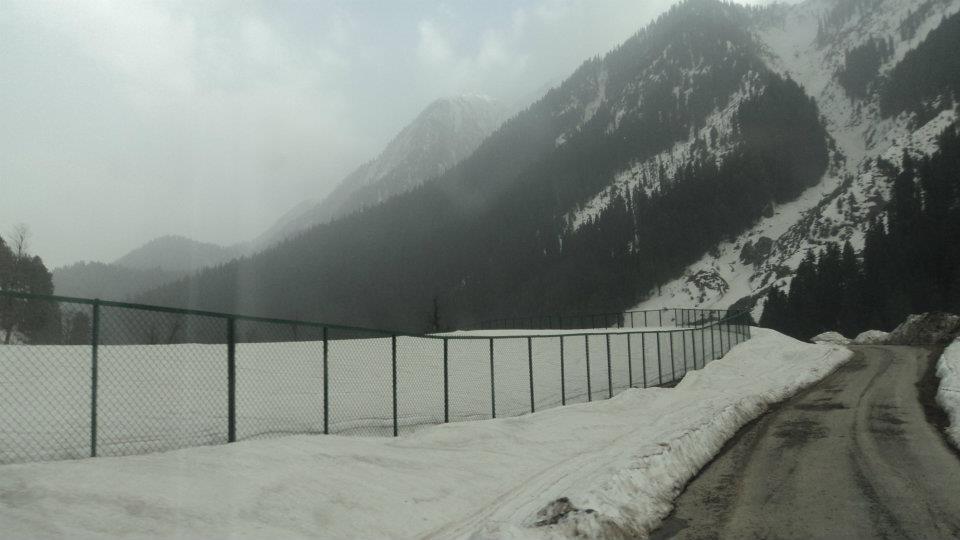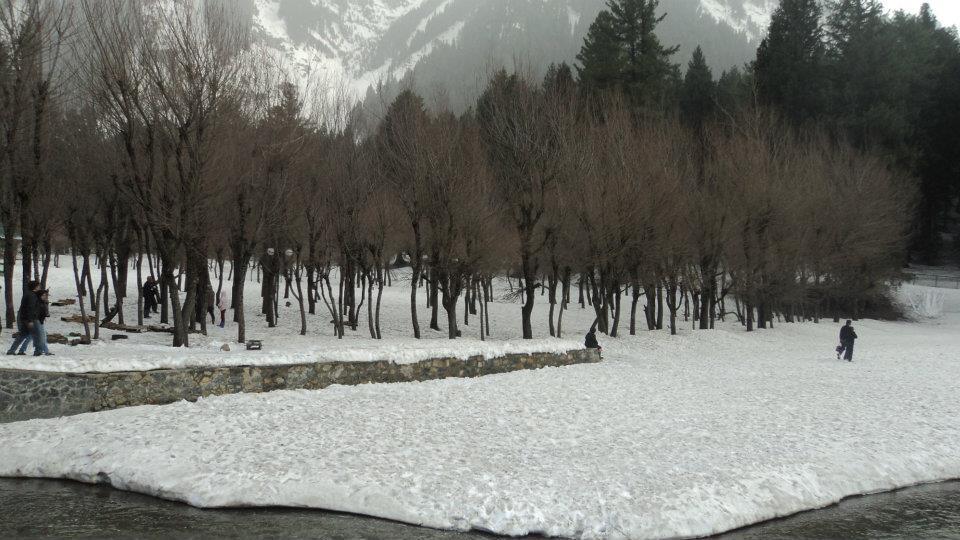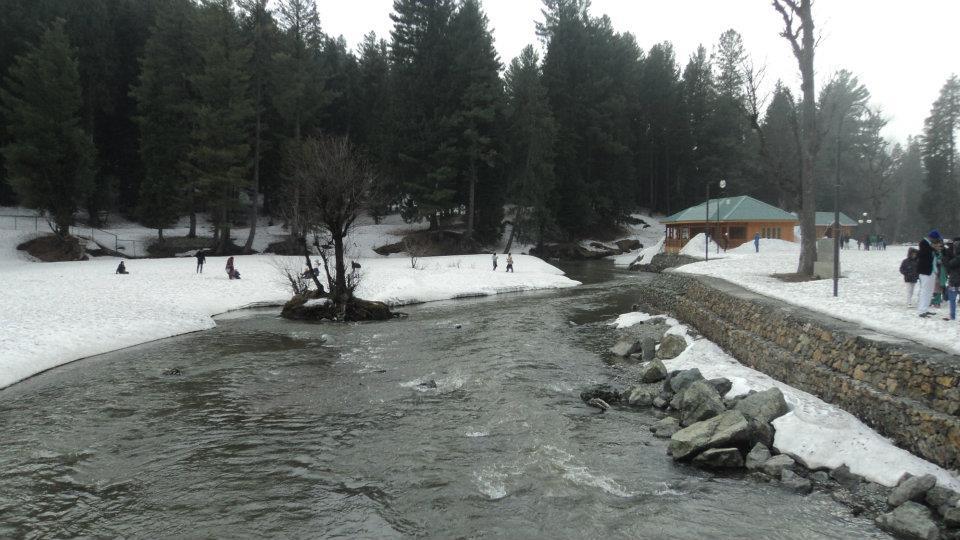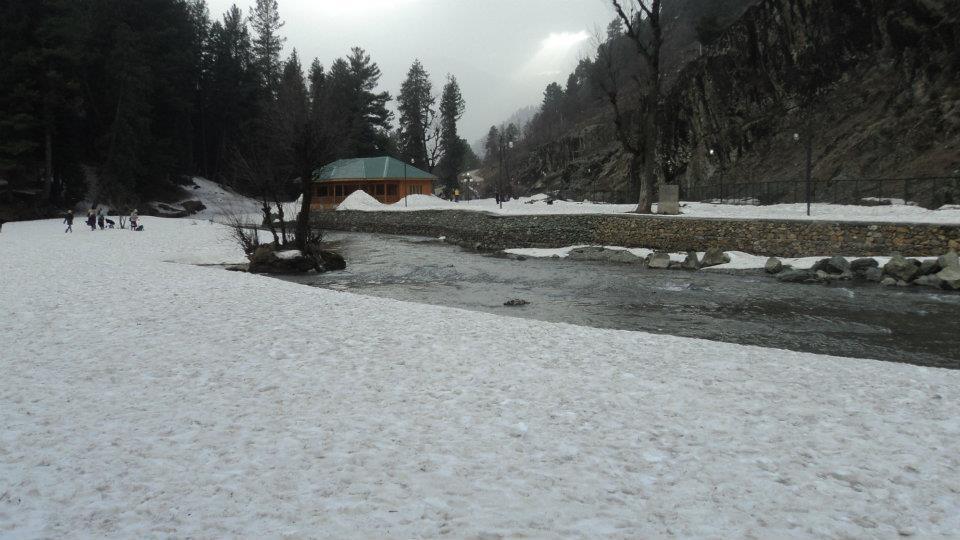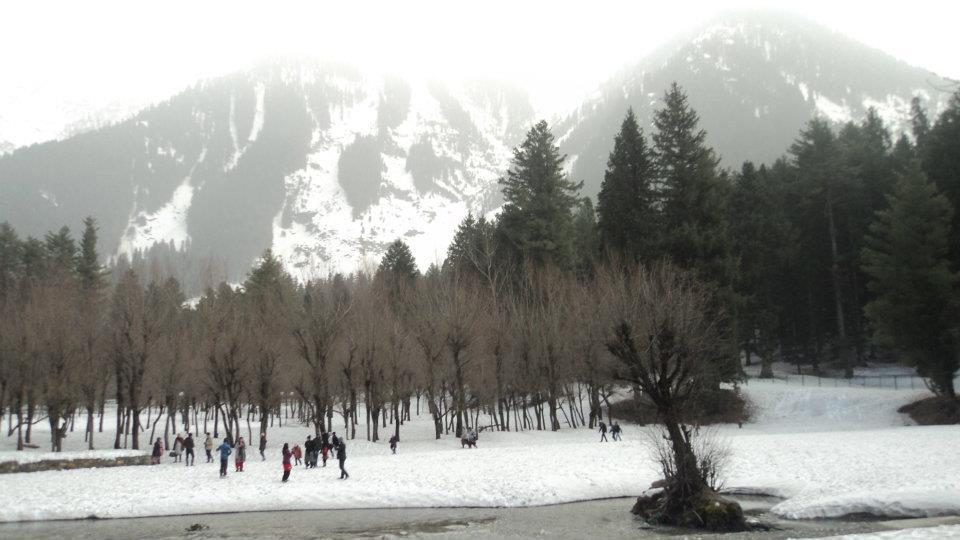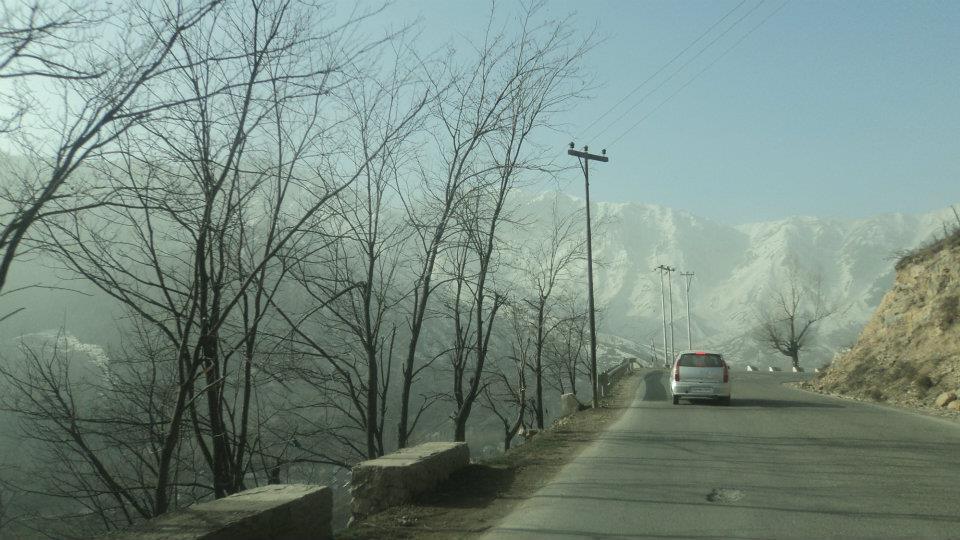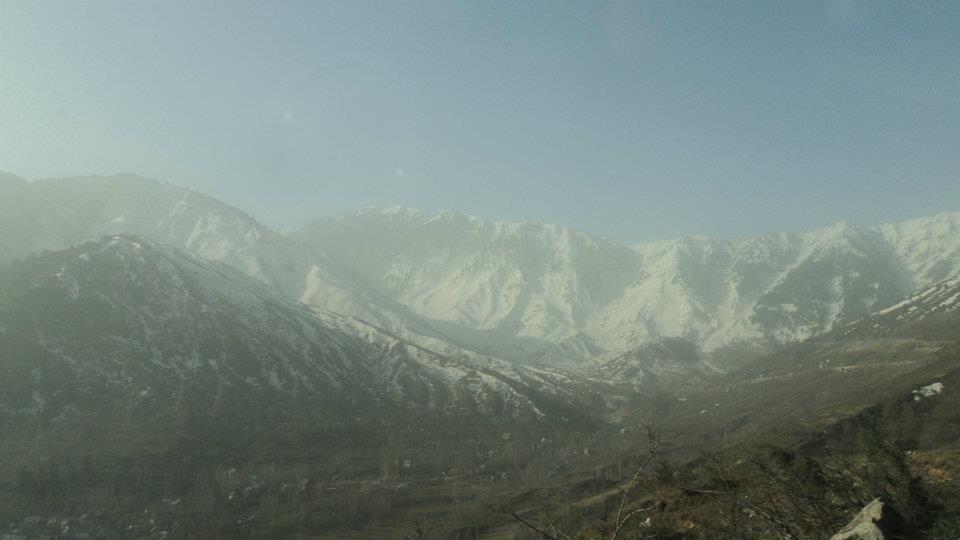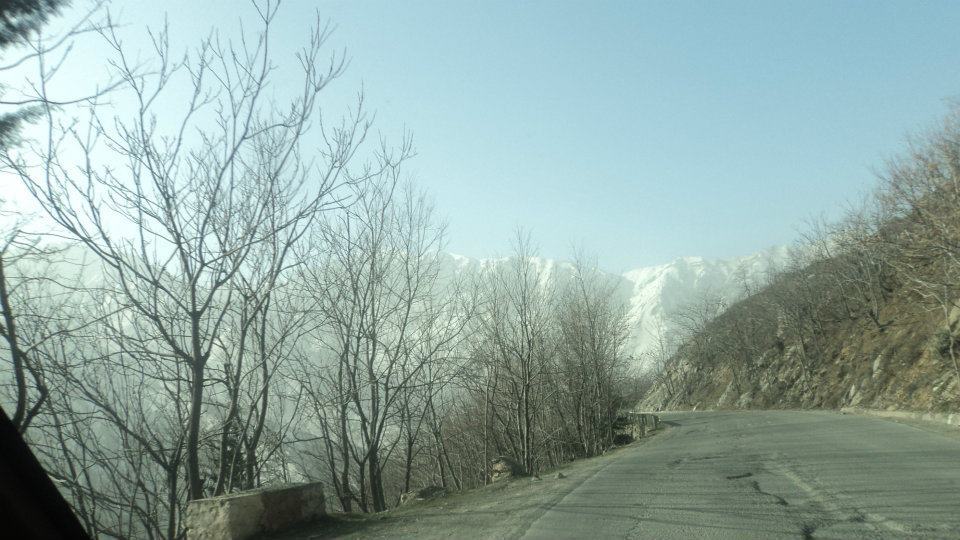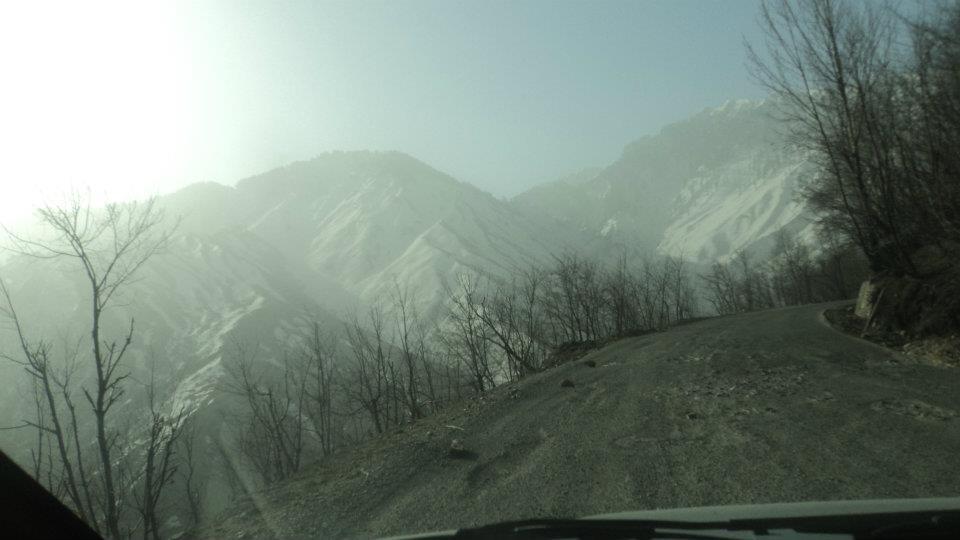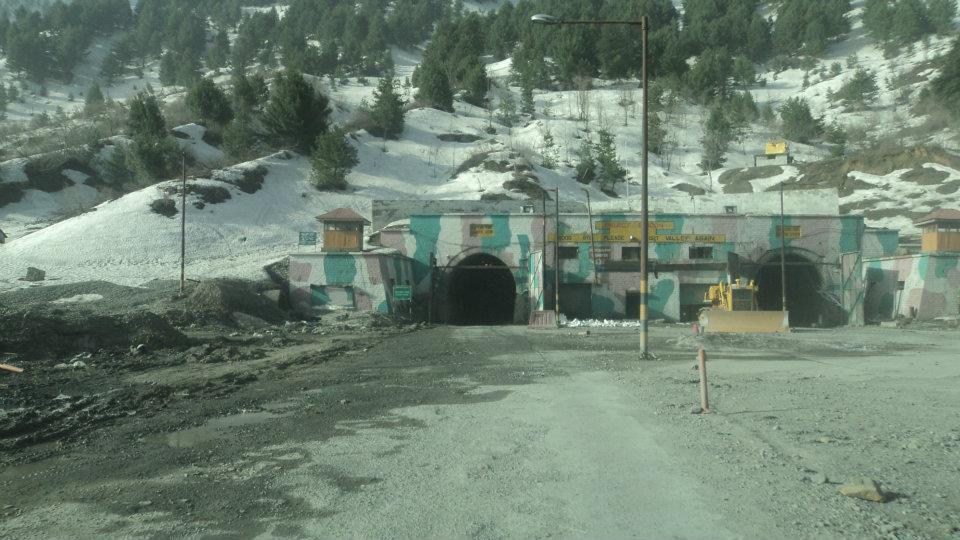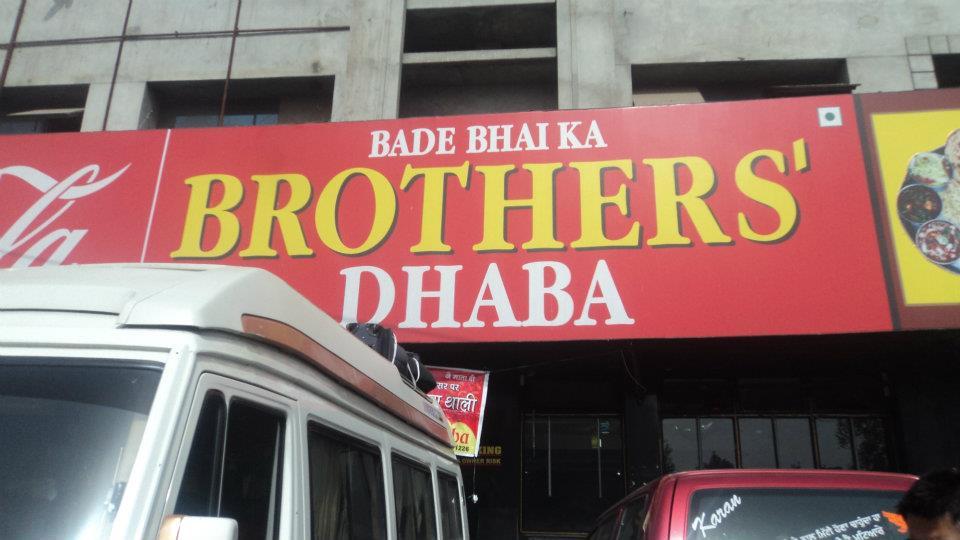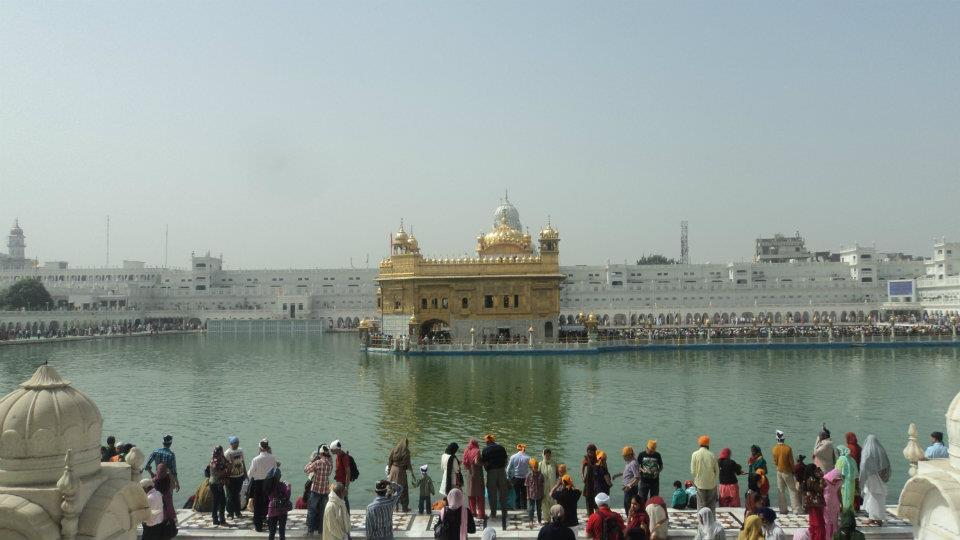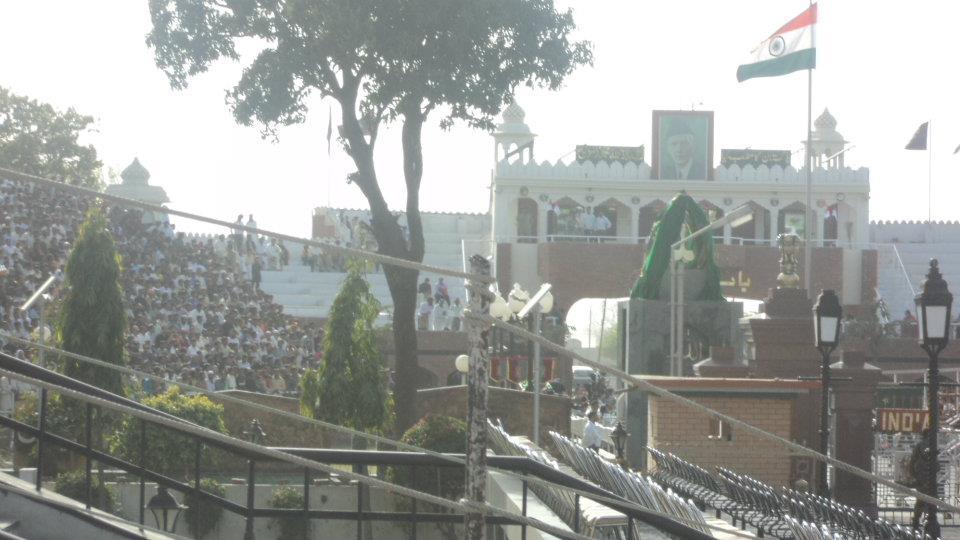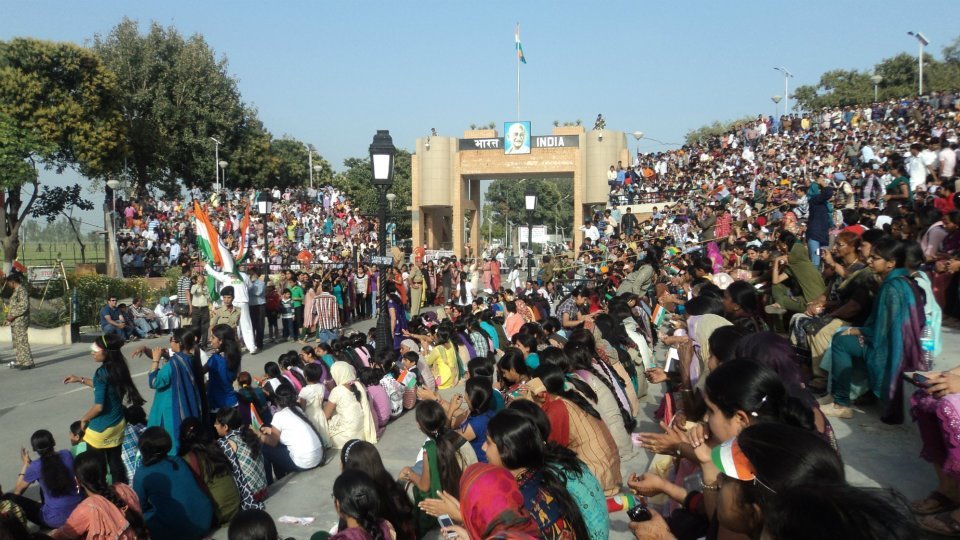 This was our Family's first Road Trip to Kashmir. It is really beautiful State and absolutely worth a fight! No wonder 2 countries are fighting for a heaven!
We had travelled in mid-March 2012. Perfect season, less crowd, spring time, off-season and snow everywhere you step! This was a bonus point for us since we could bargain everywhere we went which is very unlikely during the season. As we had a view of the snow everywhere, we saved lot of money by NOT hiring any horses (you tend to hire a horse ride cos they take you to a point which is 2-3kms away and where you can enjoy snow, this situation is very common during April - September, which is during the season!)
We hired the car from Jammu. It is 8-10 hours journey from Jammu to Srinagar, depending on the traffic. The ride is one of the deadliest rides since you travel through 93 mountains to reach the heaven! Carry your medicines if you suffer from Motion Sickness! Keep your warm clothes handy since once you cross the tunnel, you would start feeling the chill in your spine! We had cancelled our flight tickets after someone told us about the Jammu - Srinagar highway and it was worth it!
Kashmir in March is almost like a grey canvas. No leaves on trees, snow everywhere and cloudy. Imagine the Kashmir in Haider movie, absolutely like one of that! It was very cold in Srinagar, especially at the night. Pahalgam was freezing in minus. Do keep check on your weather before travelling.
Due to India-Pak conflict, Kashmiris consider themselves as a part of Pakistan. They get offended too soon if you speak too much about India or Indian Politics. Stay away from such topics with them.
Visit Srinagar city by foot in the evening. A storm had hit when we were in Srinagar so we didn't really got any chance to shop. In fact, we experienced the total blackout at night (which is very common when curfews hit the Srinagar city) due to the storm. Srinagar is a very dark city. You can actually feel the pain, the depression, the tension among the people and on the walls of each house. Each lane has his own story of destruction. India may have move forward with time, but Kashmir is still as it is since the time it has come into the lights.
Dal Lake is very beautiful, serene and picturesquely in the morning. Wake up early, sit beside the lake, sip a cup of hot coffee/tea/kawa and enjoy the sunrise which you will remember all your life and would plan to retire there!
There are many gardens in Srinagar - Mughlai, Pari Mahal etc. If you are a couple or friends travelling together, visit one of them and skip others since its all one and same inside. Kids would love it though.
Visit Hazratbal Mosque in Srinagar. The mosque has its own history and you would not want to miss it. Shankaracharya Temple is worth a visit too. The view of Jhelum river from the top of Shankaracharya is amazing. Sadly you cannot carry any phone, camera etc. here as it is strictly not allowed.
Tulips in Tulip garden had just begin to blossom but not fully blossomed, but we could imagine how beautiful it must be in April when they fully blossomed! For us, it was like a bright yellow colored Tulips against the background of grey canvas!
We had 2 nights in Houseboat and one night in the hotel (same night when the storm hit, there was a total blackout in the city and we felt we were in haunted hotel!!!!). We regretted getting into Hotel since we really enjoyed our stay in a houseboat!
Sonamarg is a small village that is on the way to Kargil/Leh. Roads were closed due to snow so we couldn't make it till the village, but the place is divine! Gulmarg has Jai Jai shiv Shankar temple. We couldn't enjoy the Gondola ride here in Gulmarg since wires were broken due to the storm that hit the previous night.
Kashmir Valley in Pahalgam is just a green piece of land atop the mountain. You have to hire a horse to go there. We asked couple of people who were returning from the valley if its worth the visit and everyone refused, so we, instead hired a gov taxi (always use gov. labelled taxi or horse riders when in Kashmir. There are lot of internal conflicts between private and gov. groups. Gov. taxis and horse riders are cheap, trusted and has fixed rates) went to Aru Valley which is another paradise and Betaab Valley whose beauty is beyond words and is almost like YRF movie set! We were now starving with hunger so we couldn't make it to Chandan valley which is said to be much more beautiful than Aru and Betaab Valley.
If you are vegetarian, there are a couple of veg restaurants in Srinagar. One is right opposite the Dal Lake. We gorged upon fruits and dry fruits a lot in the entire trip! Visit Nathu's hotel in Pahalgam, which is right opposite city taxi stand. They serve amazing Mumbai-style and Punjabi food. Visit Nathu's sweets opposite Dal Lake. We had one of the yummiest fresh cream pastry. It also serves Mumbai-style fast food. A couple of more cafe's and malls have now come up in Srinagar. If you wish to but dry fruits, buy them from the Srinagar- Pahalgam Highway. There are 3 shops in a row. I don't remember the name now, but they were cheap and of fine quality. We still order dry fruits on the phone and they deliver it to Mumbai, all the way from there!
We had got in touch with a Kashmiri travel agent who owns good number of houseboats and many hotels in and around Kashmir. He helps you plan your Kashmir trip as per your budget. If anyone needs to get in touch with him, please message me! We had hired him for stay, travel and sight seeing. He is also very helpful, friendly. We recommended our many known people and everyone who travelled with him had good things to tell about him!