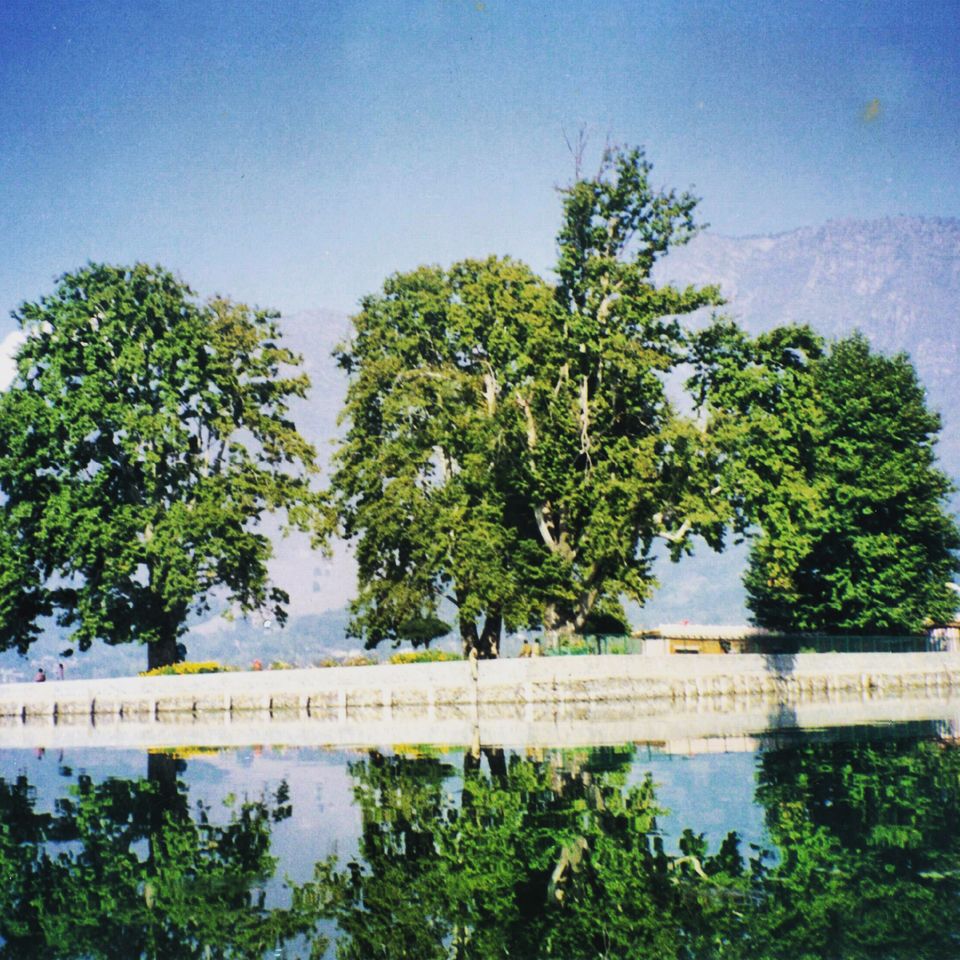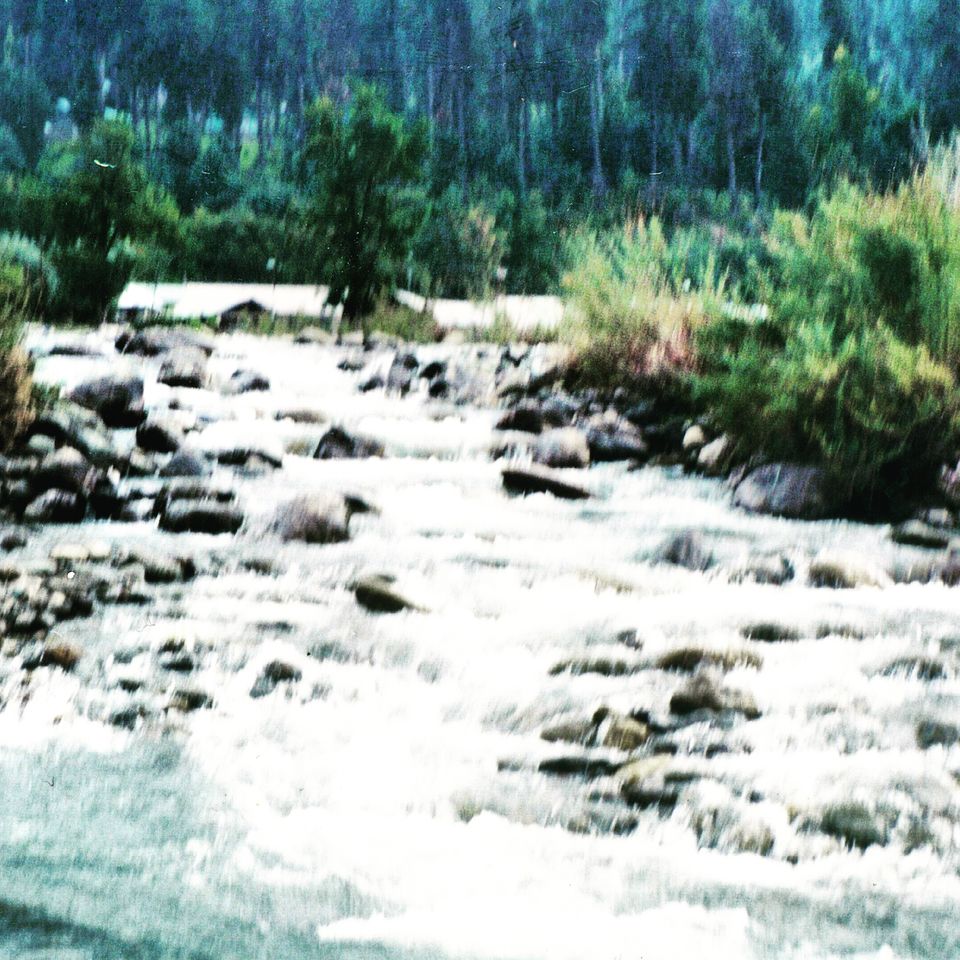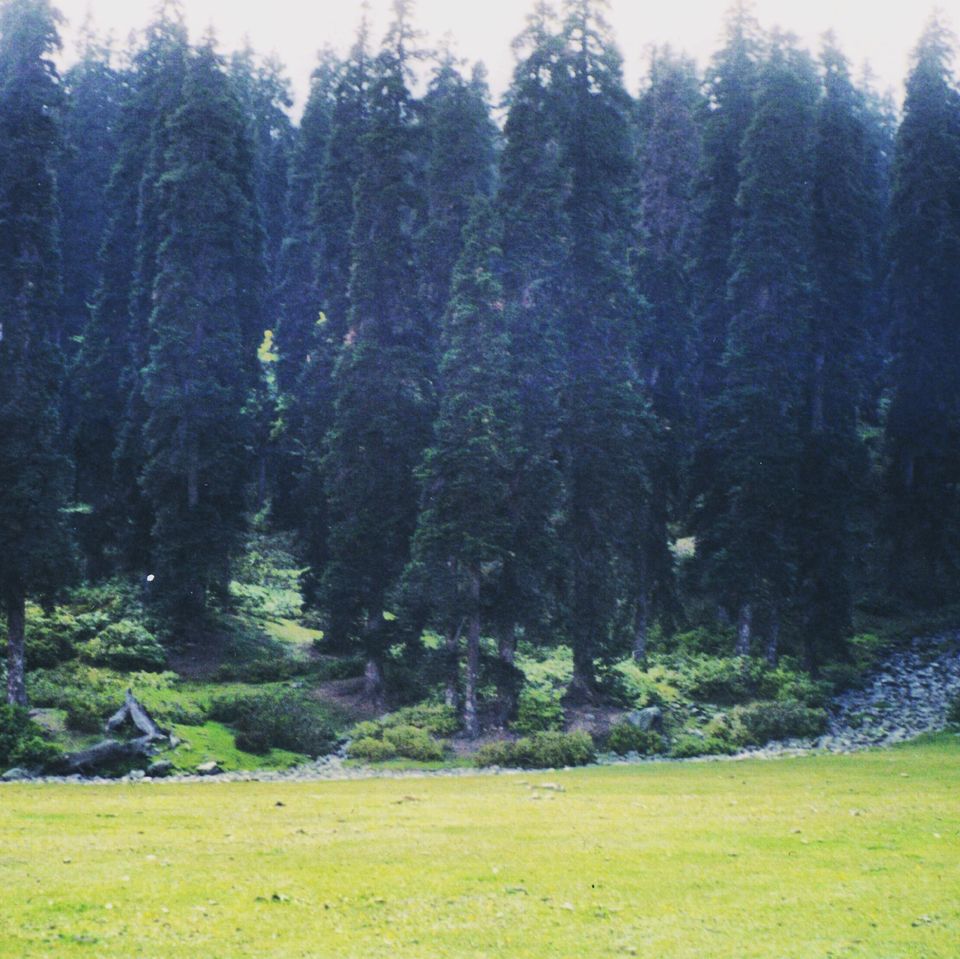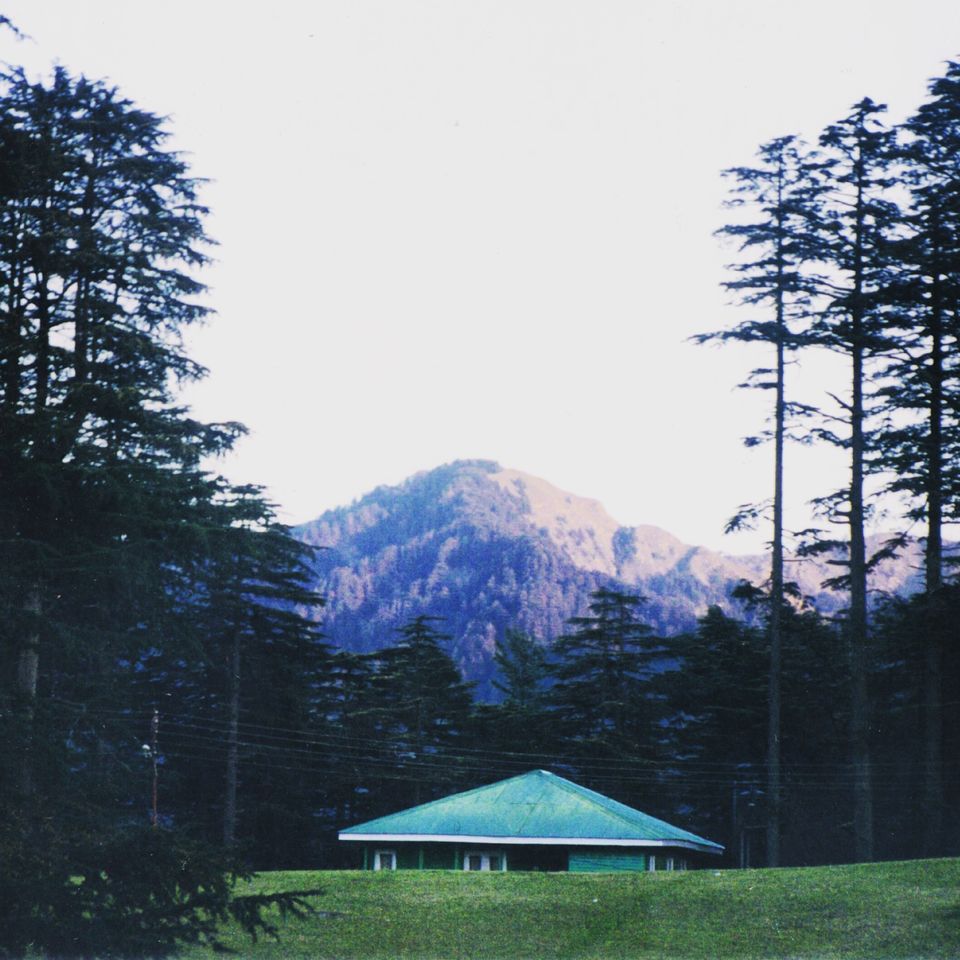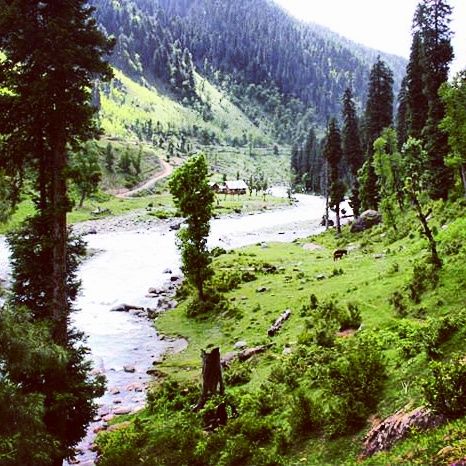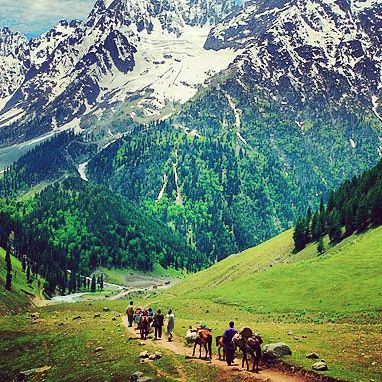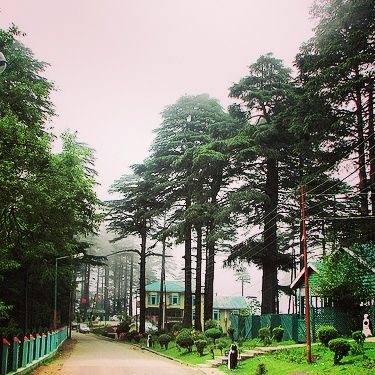 It was Navraatri and I wanted to go to Vaishno devi, but the wanderer bug in me made me greedy and I ended up extending it for a week and visiting the best and the incomparable... Kashmir, Heaven on earth in true sense.
Day 1
Jai Mata Di!!! After the darshan of Maa Vaishno devi me and my friend, we left for Patni Top a Peaceful place for relaxing after a tiring trek. One and a half hour from Katra a perfect destination for honeymoon couple surrounded by luscious green landscaping and deodar trees. We took a one day package of JKTDC including transportation and accommodation in government hotel. While going from Katra to Patni Top where ever you see just feel like stopping and spending some time in the pristine nature. Afternoon 12:30 we reached Patni Top with some stoppages like floriculture park and nag temple. As I stepped outside my bus after reaching Patni Top all tiredness of my trekking flew away with the cool breeze of the place I had no patience to sit and have some rest, I took my camera and left for the walk every step was like a must click view, huge landscapes with pine trees and cottages at distances, an escape from reality, from traffic jams, gossips and killing deadlines, no honking, the air was fresh and crisp. Anyway walking on the narrow steep road, where one side with spectacular landscaping and valley full of pine trees on the other, road between feels like stretch right up to the horizon. You can see localities carrying bundles of wood on their back in there typical costume, a brown robe, all with red cheeks like apple. Patni Top is like a beautiful canvas painted in just in the shades of green and brown and you cannot take your eyes off it. Next morning we were suppose to leave for Srinagar and I was really excited for it, it was like one of my dreams coming true.
Day 2
Morning we took a Bus for Srinagar, Passing the Jawahar Tunnel was like driving in a mine, as long as 4-5 Kms, this tunnel divided Jammu and Kashmir. It's a complete different world after the tunnel, one cannot imagine. We reached Srinagar in afternoon, we decided to stay in a house boat so we rented one, it was really confusing to decide and select in which one to stay but by god's grace we made a good choice and got a good bargain, it was an experience in itself living on water, you really become like a family member with the owners of the house boat you get everything whatever you want from breakfast to dinner. It was a very funny feeling while sitting on the pot and the boat is move at the same place with the force of the waves, I enjoyed the dancing toilet. After getting fresh we left for a Shikara (boat) ride, I didn't want to waste a single moment. We booked a Shikara and left for a ride in Dal lake and saw Nehru park here we took our lunch, Kobootar Khana – old watch house, Char Chinar a small but a beautiful garden in the middle of the lake having Chinar trees on the four corners that's why known as Char Chinar. We had a very good experience of shopping while riding on the boat, seeing gorgeous ladies carrying boat full of Beautiful flowers we too bought some, it was irresistible, and so we had to buy it. Listening to the stories of Kashmir by the Khewaiyan (Boat rider), enjoying the mild sun in the middle of the cold was like a mother trying to make her baby sleep in her lap by singing a lullaby. Green surroundings and far off mountains with snow toppings and the slow soothing voice of the waves of the lake a real treat for urban eyes and ears which hypnotize you, feels like the time should stop here and the Shikara should go on and on. After a ride for say 4 to 5 hrs we went back to our House boat , had our typical kashmiri dinner made by our owners ,which was so delicious that we ate the whole dinner made for other guest too. After this tasty treat we went on the deck of the boat, sitting on the deck of the boat which is moving with the waves and staring the sky full of stars you really fell high and just get lost in your dreams, when I realized it was midnight and chilling cold I ran down in my room took my blanket and slept like a log as if I have never slept.
Day 3
Today we took a local bus for Gulmarg from Batmaroo (Local Bus Stand) there were private taxis available but we took a economical way it took us 3 to 4 hrs to reach Gulmarg, as the bus was moving my eyes were moving doesn't wanted to miss single view, everything was as beautiful as a fairy tale . As the name suggests Gulmarg – a way of flowers, really it was a valley of flowers. No words can describe you the unparallel majestic divine beauty. It was like nature has spread a carpet of flowers to welcome you, you just feel like lying down on this carpet of flowers and feel like a king in the royal bed, under the open sky welcoming you with cold breeze. To explore the beauty of the place we hired a pony and went for a ride in the jungle, after a ride of an hour we took a halt in a small dhaba (Shack) in the middle of the jungle near a flowing river , delicious Aloo Parathas and hot coffee, still cannot forget that experience cold weather and a glass of hot – hot coffee sitting near the river in the middle of the jungle, just went in my own world in the vapours of the coffee, nobody to disturb you, no horns or beggars bugging you – Bas mein aur meri tanhai (Just me and my solitude). Time was flying so again sat on my pony and left for the ride to see the wonders of nature. It was time now to catch our bus for Srinagar, my heart was stopping me but my friend literally dragged me to the bus.
Day 4
Today we decided to do some local sightseeing and shopping at Srinagar ,rather than taking a guide and a taxi we took a rickshaw were ever required or walked most of the time, it was to my surprise that nobody can be as helpful as this beautiful red cheeked Kashmiris .That day we saw Cheshma Shahi or the Royal Spring famous for a spring of refreshment digestive water – it is said that this water cures many ailments, Shalimar Garden a huge four terrace garden with a wide varieties of flowers and plants out of your imagination a real treat for flower lovers, lastly we saw Nishat garden on the banks of Dal Lake gives a splendid view of the lake were you can sit for hours and just stare the birds and the trees and the lake and be in your on dream world from where you really never want to come out, seeing the sun and the different shades of nature as the sun sets looks like a beautiful painting changing its colour every moment and looking more beautiful than before, just don't feel like getting up from there and miss any of the shades. But for me, now it was the time to do little shopping so we just went around as usual me did lot of bargaining and got some good stuff, anyway you get real good silk saris, pashmina shawls and loads of great woolen and leather stuff , we bought some dry fruits and Kesar (saffron), Kashmir is famous for it. Shopping was a real good experience no big malls or shopping center, but decent and simple shops of simple people with great stuff, I wanted to buy everything but my pocket dint allow me. After this long hectic day I just wanted to go to my house boat and relax, gaze the star and enjoy the cold.
Day 5
Today early morning we packed our bags and left for Phalgahm it took us 4 to 5 hrs with some stoppage by a local bus. first we took a hotel and kept our luggage and without wasting a second left for a walk, Pahalgham is divided by Lidder river in two parts - one side is all commercial and other side you can see snow clad mountains and pine forest, so we decided to take a walk rather than hiring a pony, just at a distance of 10 mins on the hill there was a very beautiful and very old Shiv Temple, then walking up the hill and conversing with the nature, was like a dream. There's a huge golf ground near by 2400 meters big. After a long walk we decided to sit near the river, we sat there for hours seeing the sun setting; it was like a hot ball melting in the cold water, an unforgettable moment, felt like time should stop here.
This was my last night in Kashmir, whole night I was standing in the balcony and seeing the mountains and trees and landscape, don't know when I will have this golden opportunity to come here again and experience the bliss. A tear rolled down my eyes asking me to come out of my dreams and face the reality that you have to go tomorrow, telling me that you are not that lucky to enjoy this beauty all your life like kashmiris.
Whenever I think of Kashmir I miss my house boat, sipping hot coffee in the cold weather in the middle of the jungle, the green and beautiful meadows and those smiling and beautiful faces of our own friendly Kashmiris.
It's truly said if there's heaven on Earth than its.... Kashmir Kashmir Kashmir!!!