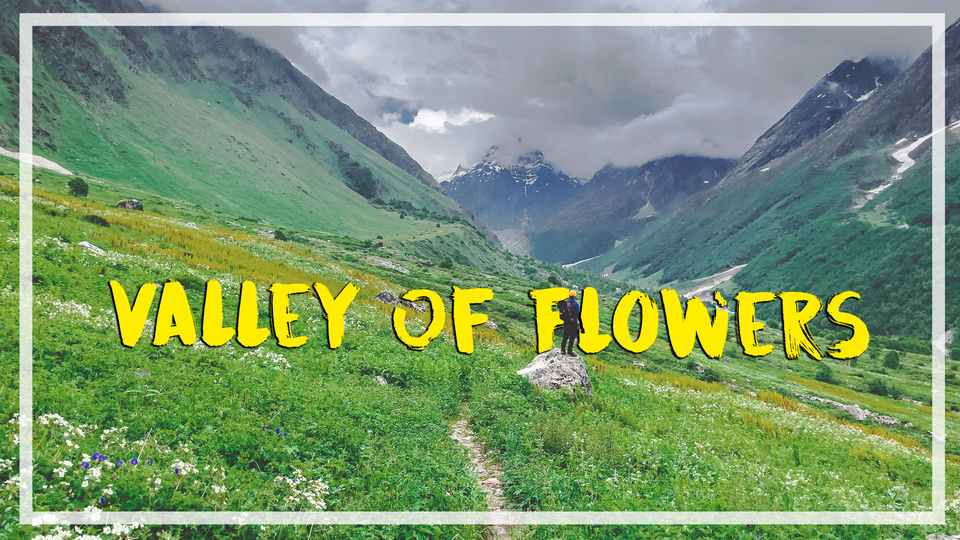 You know the trip is going to be fun when it involves mountains and a combo of Biking and Trekking, well in our case it went beyond our expectations.
So the journey started from the city of love "Dehradun", it was a straight 9-10 hours bike ride from Dehradun to Govindghat(Joshimath). Along the route you get to see so many sites to please your eyes, my favourite being Devprayag, where the Conjunction of Alaknanda and Bhagirathi forms Holy Ganga. This is one of the places where we for that matter every traveller will stop to consume the beauty and serenity of this place.

After cruising through these curvy and bumpy roads we reached to Govind-ghat, which is around 20Km from Joshimath. After the tiring and exhausting yet thrilling ride we slept like a baby in our camp. The total distance from Dehradun to Govindghat is around 310KM, which took us more than 10 hours as we took enough breaks along the route.
Trailer -
Day 2 - Ghangariya
Ghangariya village is around 14 KM from govindghat, whereas the on foot journey to Ghangariya is only 10KM as you can park you vehicles in Pulna village which is 4Km from Govindghat. Ghangariya is like a base camp for both the treks Valley of Flowers and Hemkund saheb.
A note to people who love camping : You can't camp in Ghangariya as well as valley of flowers. The good things is you will get enough options for Accommodations.
Day 3 - Valley of Flowers
You need to start your day a little early if you want to really dive into the valley and spend a lot of time there. This is where we did a mistake and started a little late for valley of flowers from Ghangariya village. You will be charged 150Rs for entering Valley of flowers, where forest officer will check if you are carrying drone or not, as drone is not allowed inside the valley of flowers.
Here are some of the tips for you day hike:
Carry an Umbrella/Rain coat
Pack light, if possible bring your lunch with you. (But Don't litter)
Wear full sleeves tshirt/shirt and don't wear shorts.
Plan your hike accordingly as you need to return back to Ghangariya village forest check post before 4pm.
Day 4 - Hemkund Sahib
Today you have options to stay in Hemkund saheb as well as trek for 7KM to hemkund saheb and return back to Ghanghariya. well in our case Gurudwara was closed so we had to return back after the day hike. This is moderate trek in the level of difficulty specialy because of steep climp. The temperature decreases drastically here as the height keeps on increasing with every step you take. After the steep climb you get to witness the beautiful Hemkund lake and the Highest gurdwara in the world at an elevation of 15200 ft, surrounded by 7 mighty mountain peeks.
Here are some of the Stills from our journey