#TripotoTakeMeToBrahmatal
The journey started much before my trip.. when I was planning for a vacation..and almost had decided that I would go to Prague ..
and now the journey begins with me trying to figure out what needs to be done while standing in a row of ..Bagagli smarritti..

Now little background - I work with a real estate company in Pune, we have done one project which is based on a rustic series of architecture, and hence I always wanted to see 'Italy' as I have inclination towards the different types of architecture.
Those wrought iron structures , cobbled pathways , slopping roofs..
and here comes a day when I receive a message from my school chaddi-buddy ..my best friend..(who's in Dubai right now) that 'I am planning a trip to Italy, would you like to join?' and here's a moment where my journey begins..
#1 : Life me joh bhi aapko chahiye hota hai..ekdam dil se..mil hi jara hai (Translating my #numbers in English wouldn't be able to communicate my feelings )
All google drive shares, planning for destinations within Italy, Florence..Rome..Venice..etc and maps and apps to download..finally we shortlisted dates ,After long research.. could finally agree on 3 locations and the itinerary.
As she would be traveling from Dubai and me from India, where when what time do we meet, planned flights accordingly.
#2 : 15 years back , in school recess, while having out tifin we had planned that one day we'll go abroad for a trip together.. and here I was with airtickets and plan ..a dream that was in my heart for almost 15 long years..
Air-tickets were booked well in advance to save some money so that the same can be spent in Italy ;)
#3 Money saved while planning your trip , needs to spent on things which you were feeling were out of your reach..
The day arrived 31st June'16, collecting all my dreams in those 2 bags I started my journey.. Pune to Mumbai.. to Abu Dhabi and ....to Venice..
When I boarded a flight in Mumbai and it took time to take off..I was feeling that something is going wrong somewhere.. and I was praying that 'babaji' don't want excitement even before I reach my destination..
#4 Intuitions : Google says -the ability to understand something instinctively (ooohooo)
Abu dhabi airport , the last stop over..and now finally I boarded a flight which would take me to a place where I dream was waiting for me to wake me up..
Abu Dhabi took about 40more mins to take off.. hmm hope you remember the #4
#5
1st July morning - here comes a day I had opened my eyes to see my dream coming true..
I reached Venice airport, yes a must mention as the story starts from here. I did emigration ..and waited to collect my bags.. Was traveling alone for the first time, the anxiety that was at peak wanted to see what's served next in the plate..
and here comes another excitement.. Received my one bag and realized that the other bag is delayed and was still at Abu Dhabi (I guess even my bag is a hardcore traveler, it wanted to add one more destination to the itinerary)
and now the journey begins with me trying to figure out what needs to be done while standing in a row of ..Bagagli smarritti..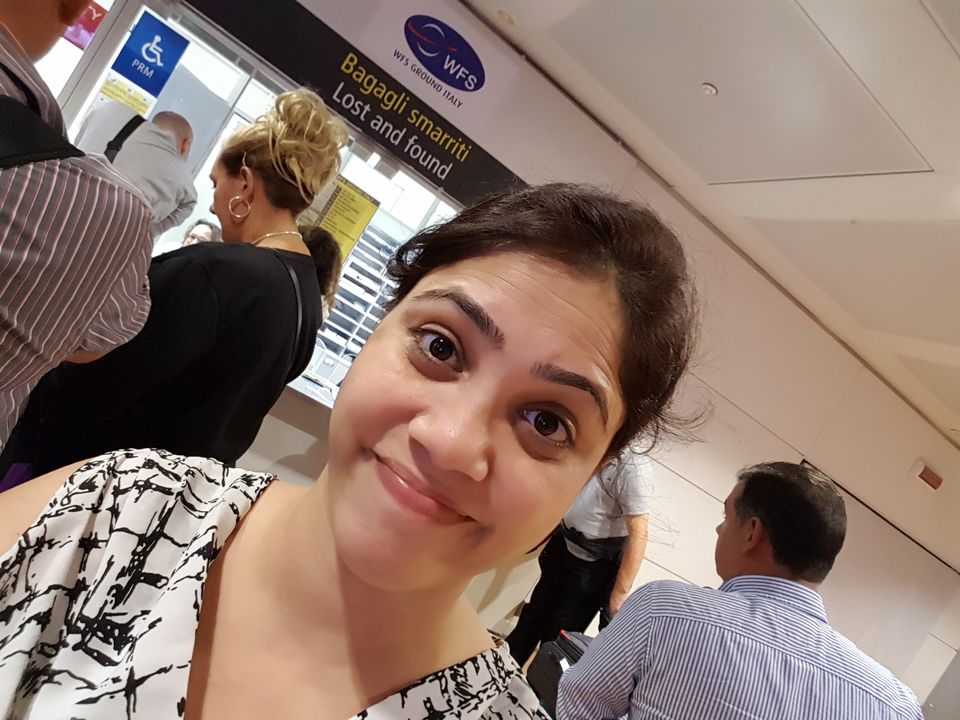 Talking to Italians and the other co-passengers from my flight (almost half of the passengers were in the line to check when thier bag would be coming)
Process took about 45 mins ..now without my bag I started for Venice group of 117 small islands that are separated by canals and linked by bridges
My friends were supposed to join me the same day, but their delayed flights made me a solo traveler for an entire day..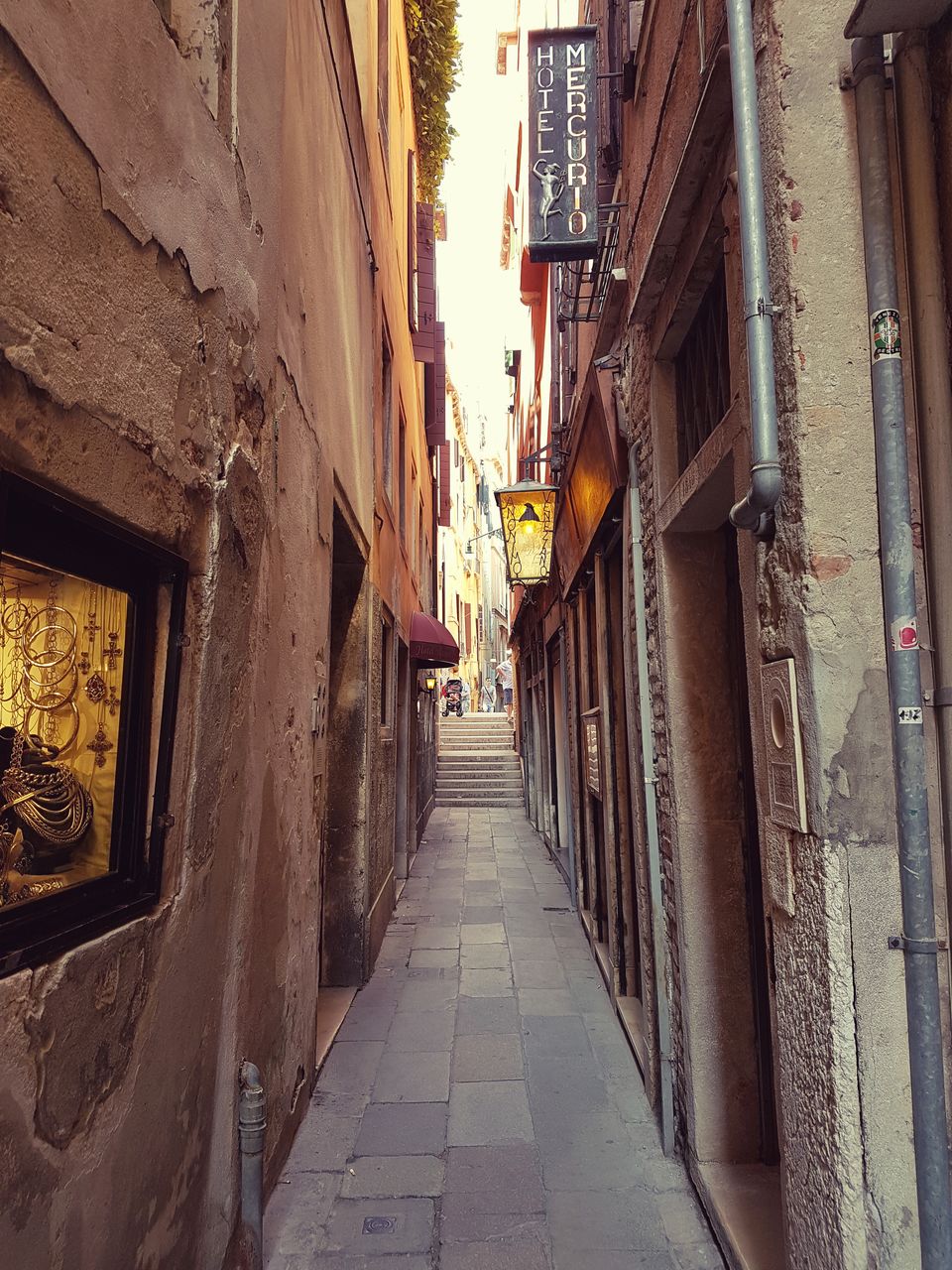 #6 A whole day walking around the lanes of Venice was a must have experience. actually a solo trip I must say..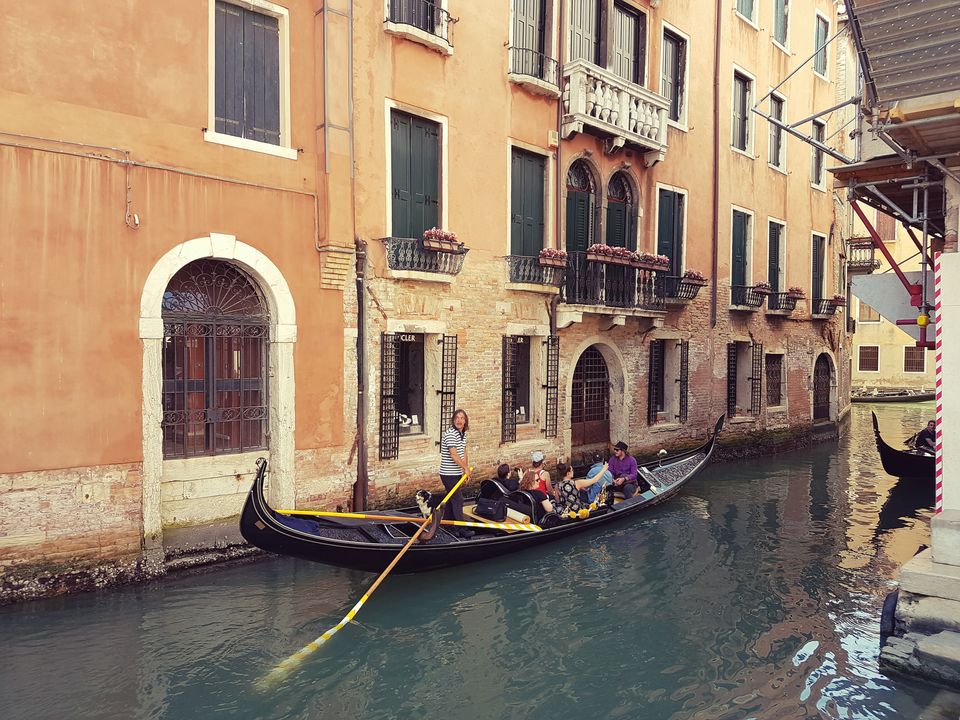 That calm water, and the entire city floating on it, makes you feel amazed.
And then my 'partners in crime' arrived , looking at my photos with them , later they became my image consultants.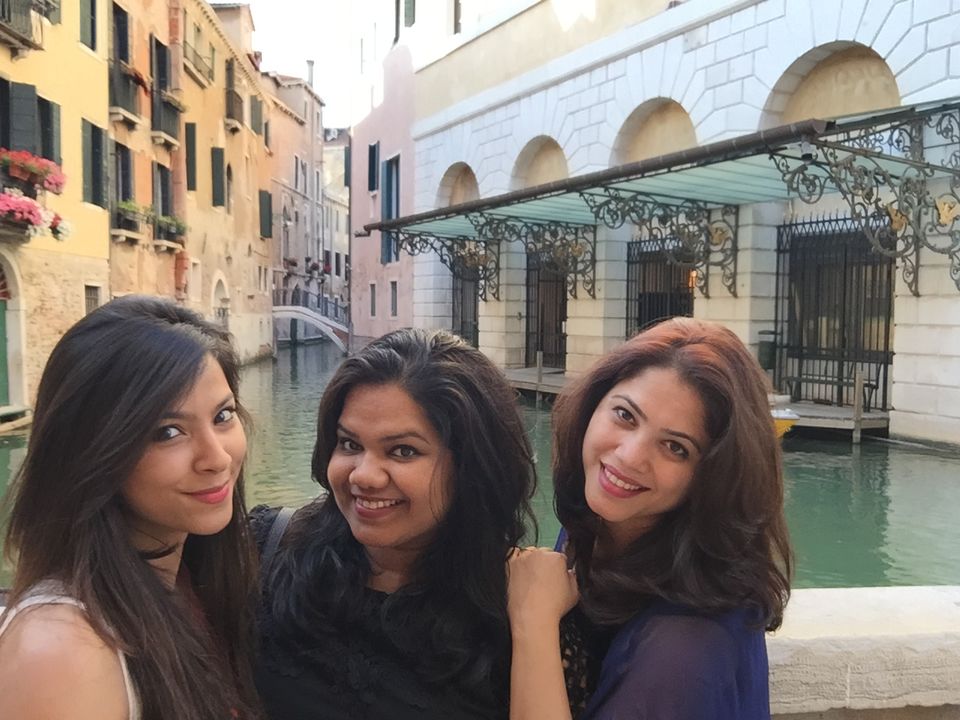 Now the exploration starts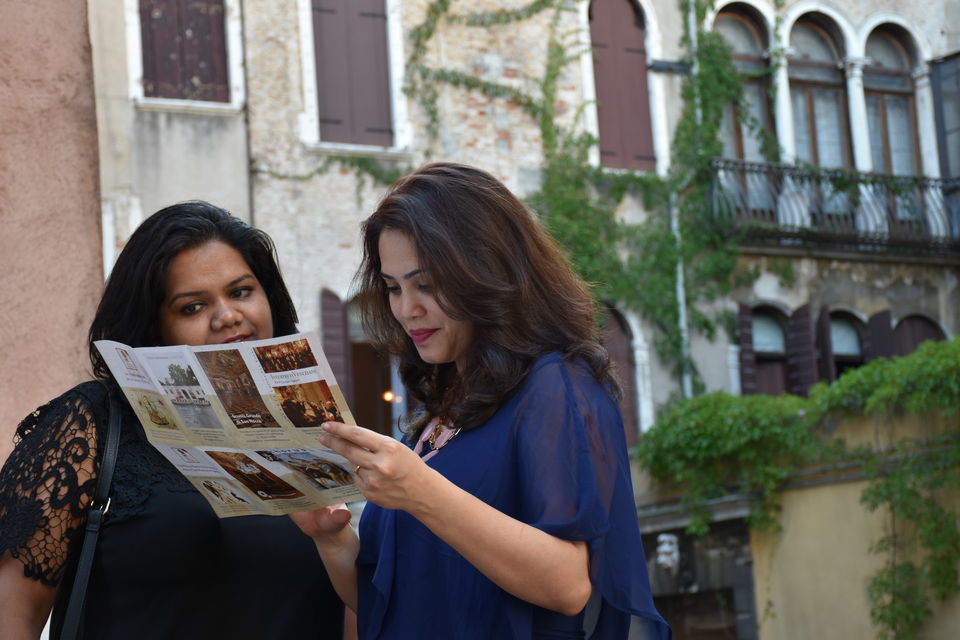 Actually leaving my Gondola ride captain, I don't think I saw any local in Venice..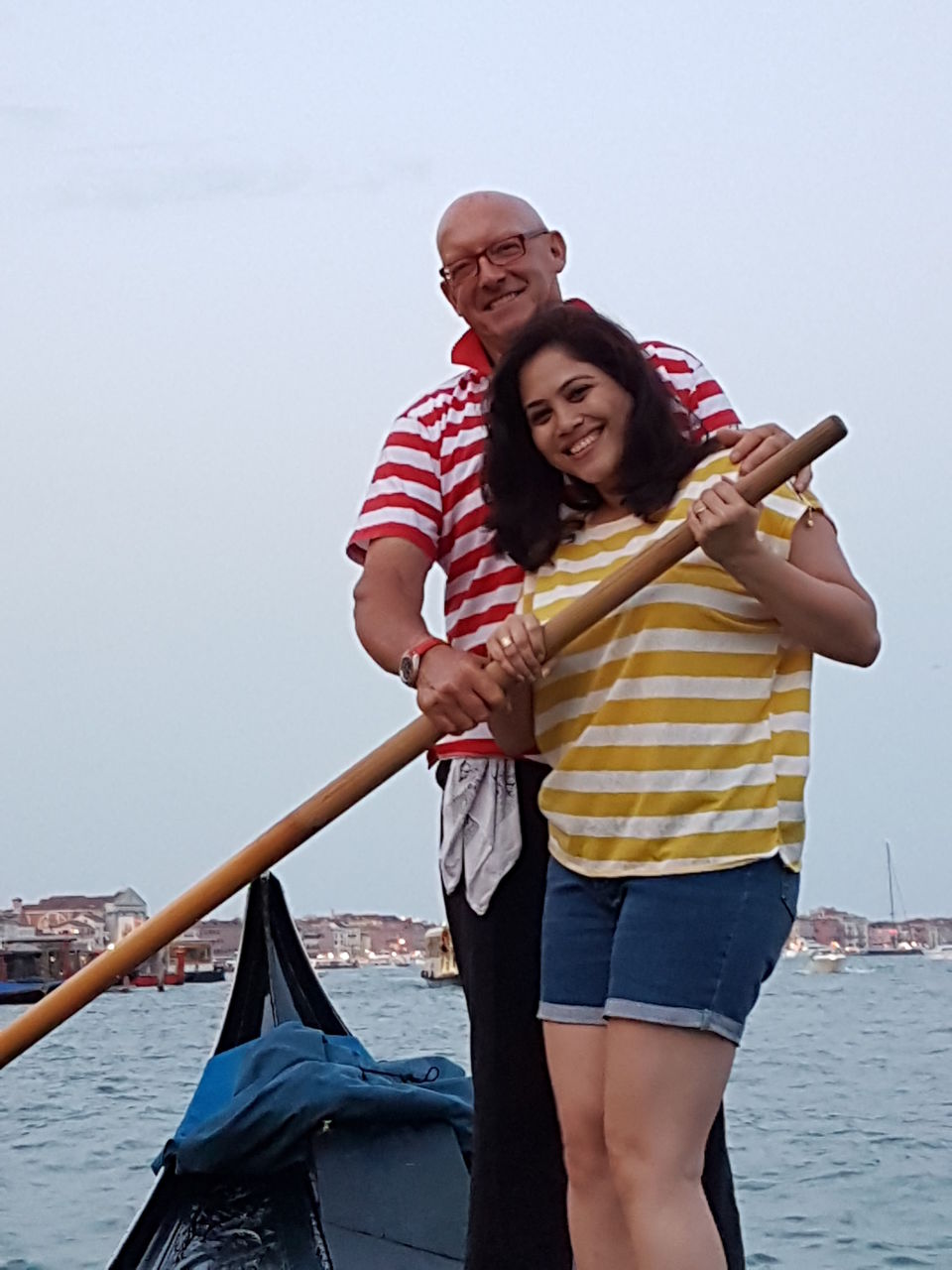 and I am glad to rode this gondola boat with some Bollywood music..
#7 Trip ka bahot important usool, joh mann me aye karte jao.. Aap shayad hi yaha kabhi wapas aoge..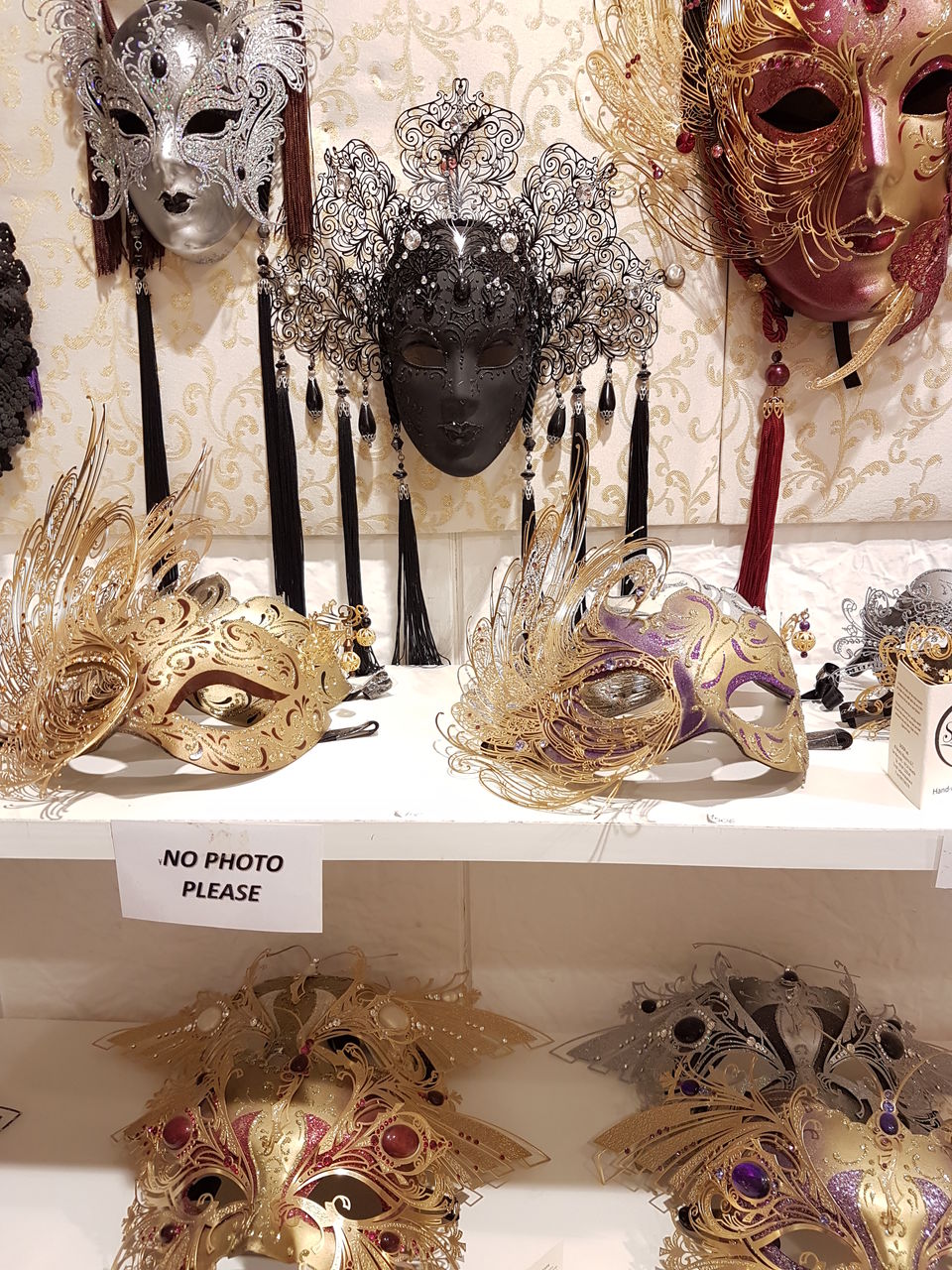 The Venetian carnival tradition is most famous for its distinctive masks.. Couldn't stop myself from clicking this 'not allowed' photo..
Visit to Burano and Murano islands was a treat to an eyes.. Murano glass is worldwide famous
Burano ..I think the below images says it all.. here you take back with you a memory so colorful..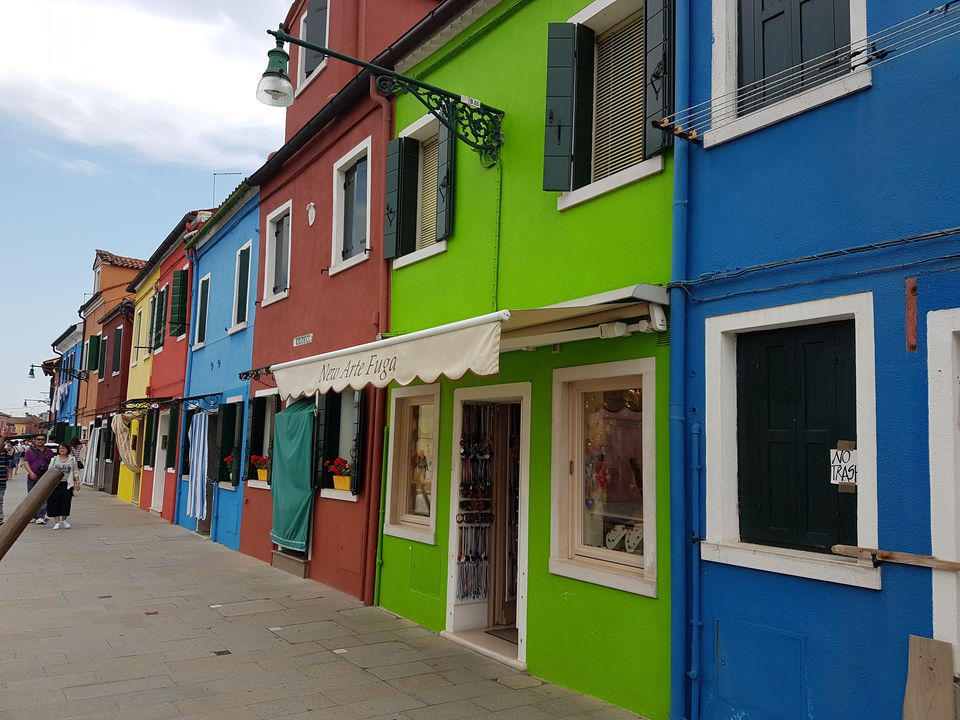 #8 My bag hasn't yet arrived and I am leaving tomorrow for Florence.. ooops
Venice, leaves you speechless at night..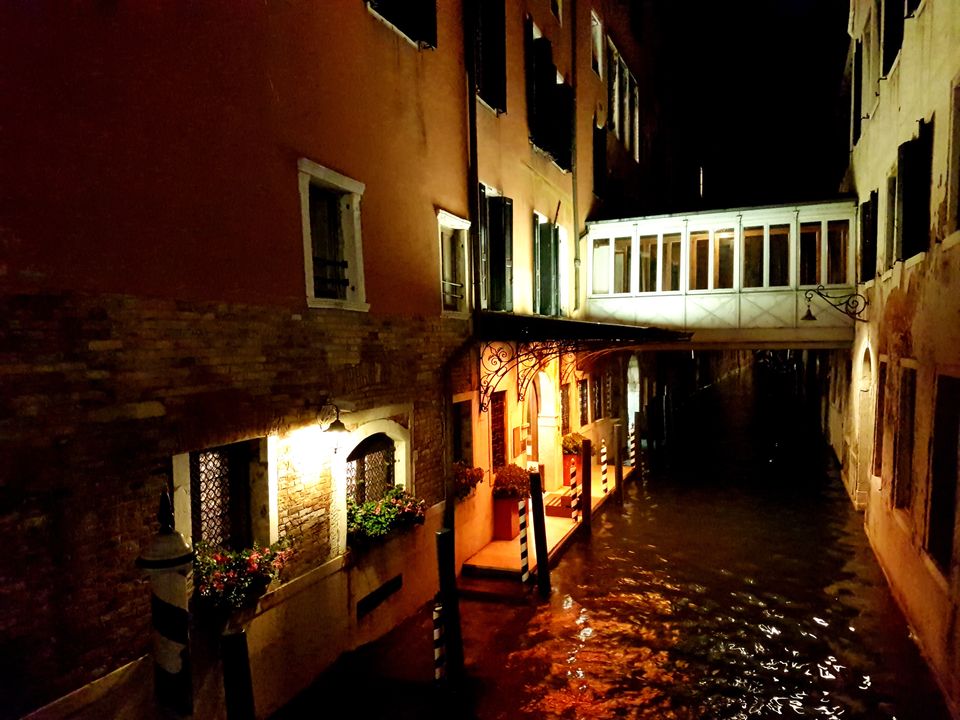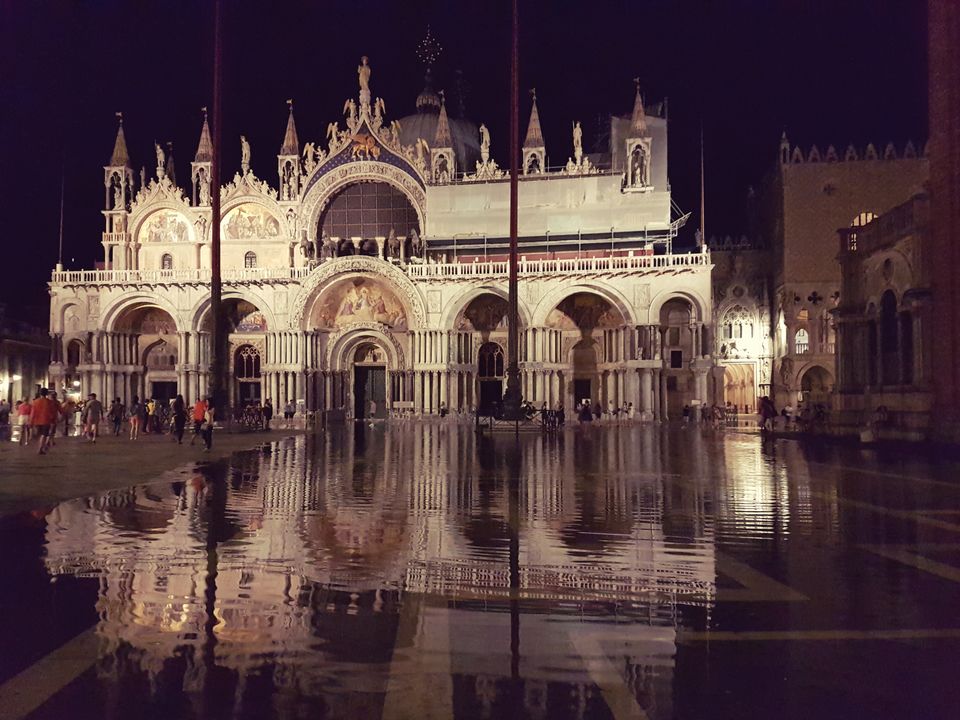 and my bag is still missing ..in which I had my foot-gears ..
I have my cinque terre trek planned the next day, and here comes the call from the airport that ..I will have to wait for my bag ..atleast for a day more..
Set amid some of the most dramatic coastal scenery on the planet, these five ingeniously constructed fishing villages can bolster the most jaded of spirits.
The excitement continues and we wait for my next blog to find out if I got my bag, if yes, when did I get it..and how...
Story continues...