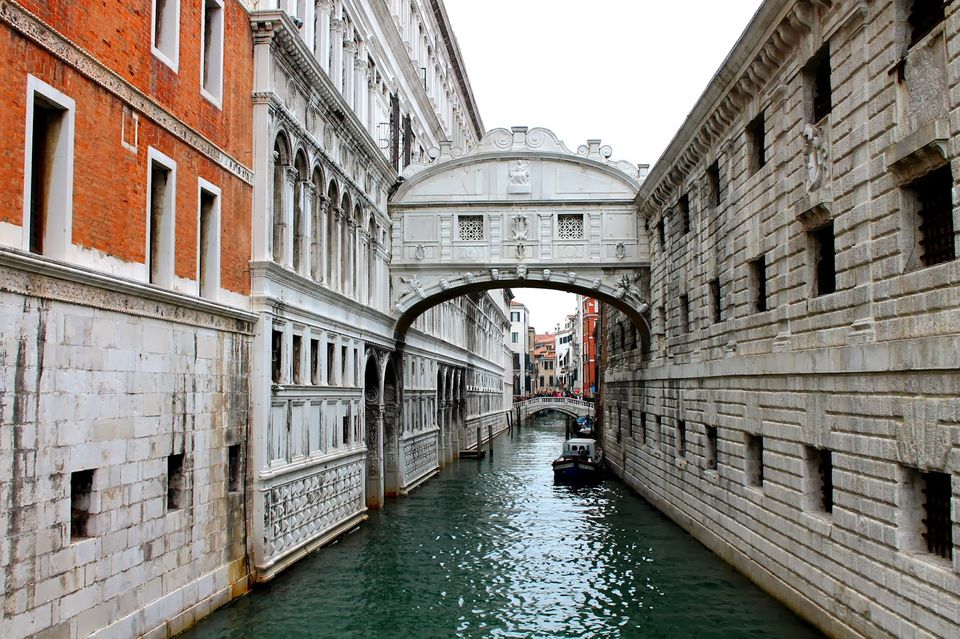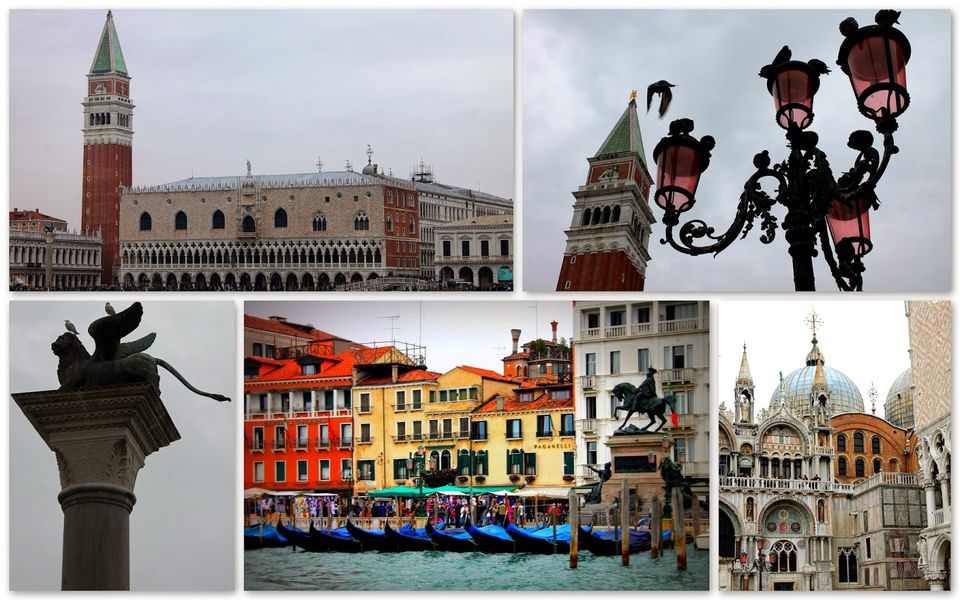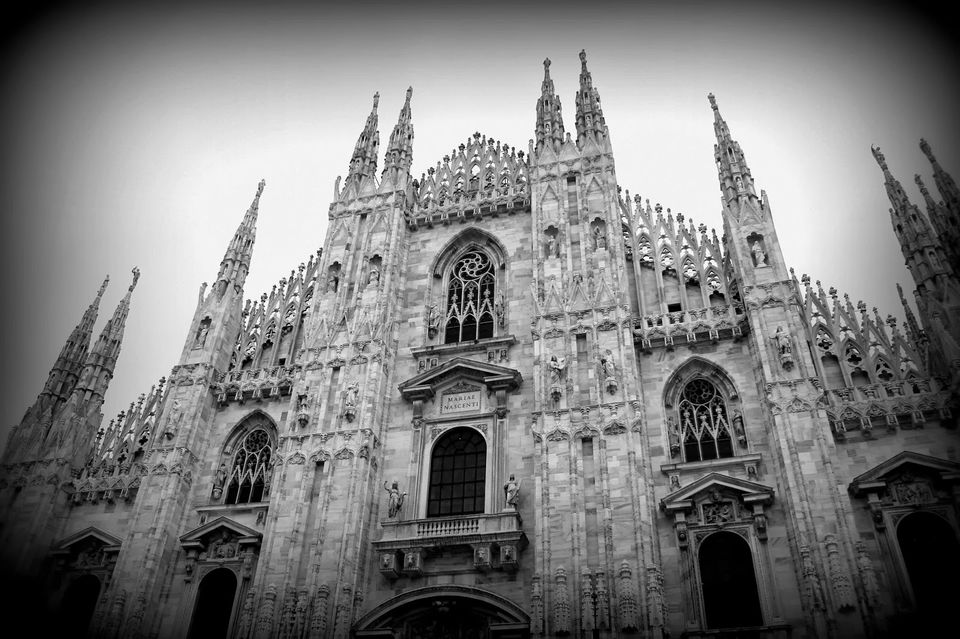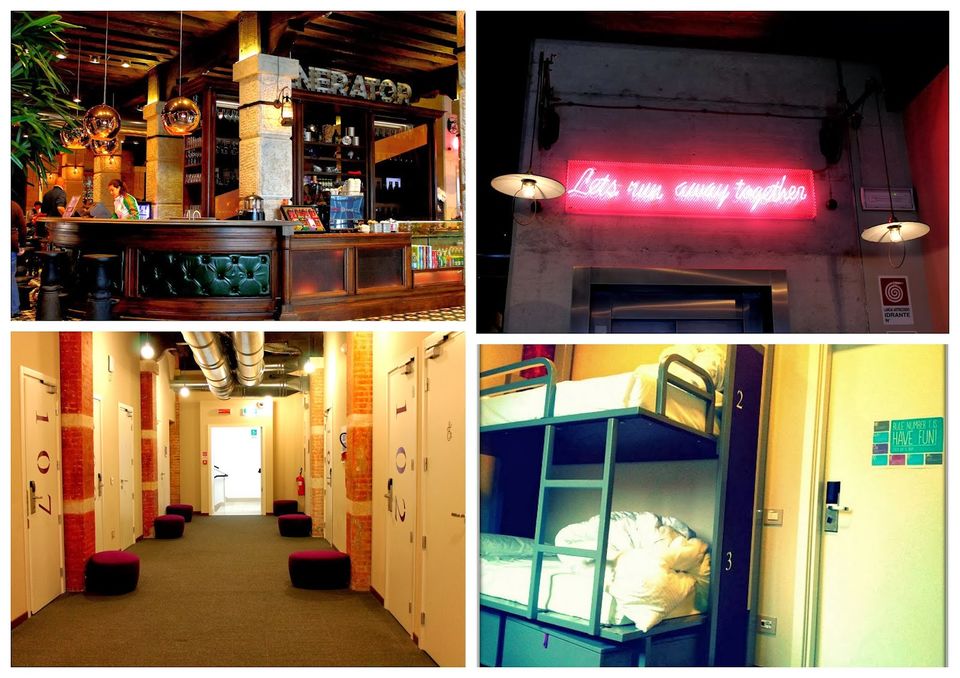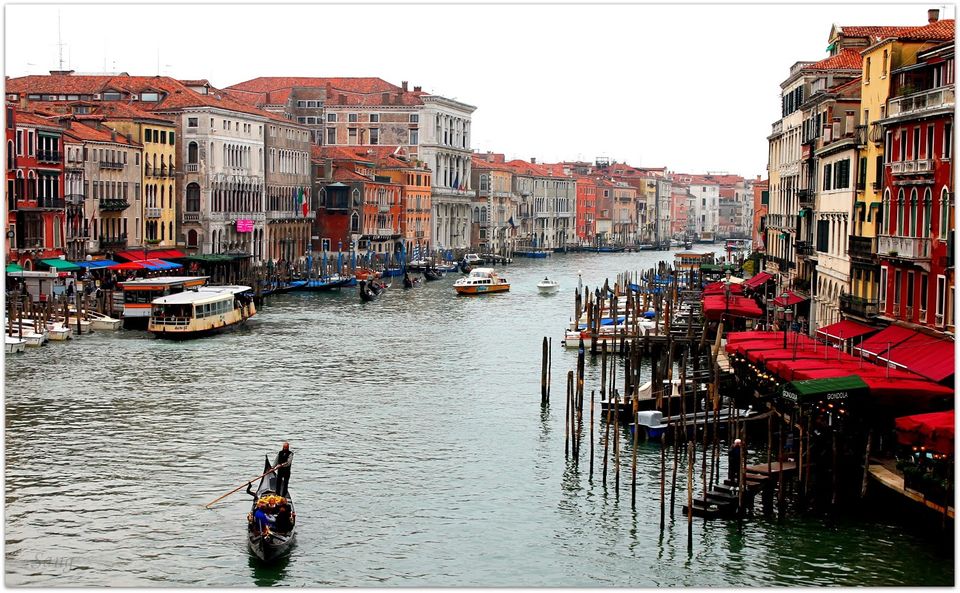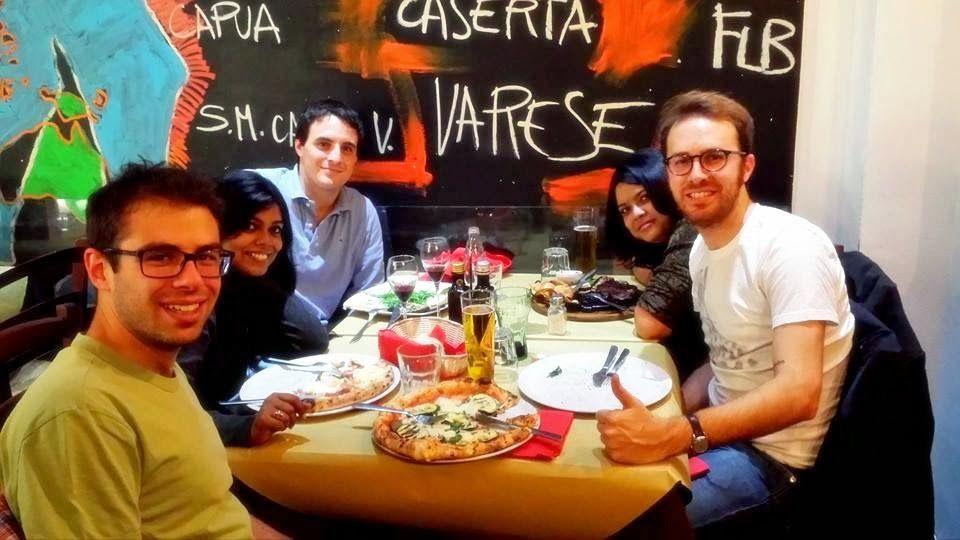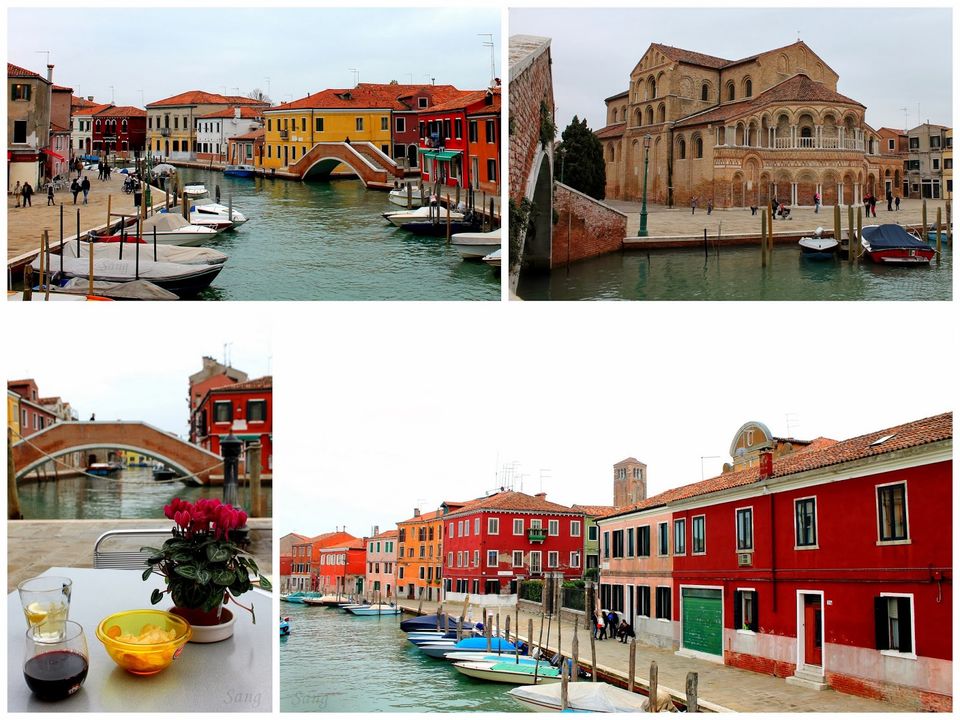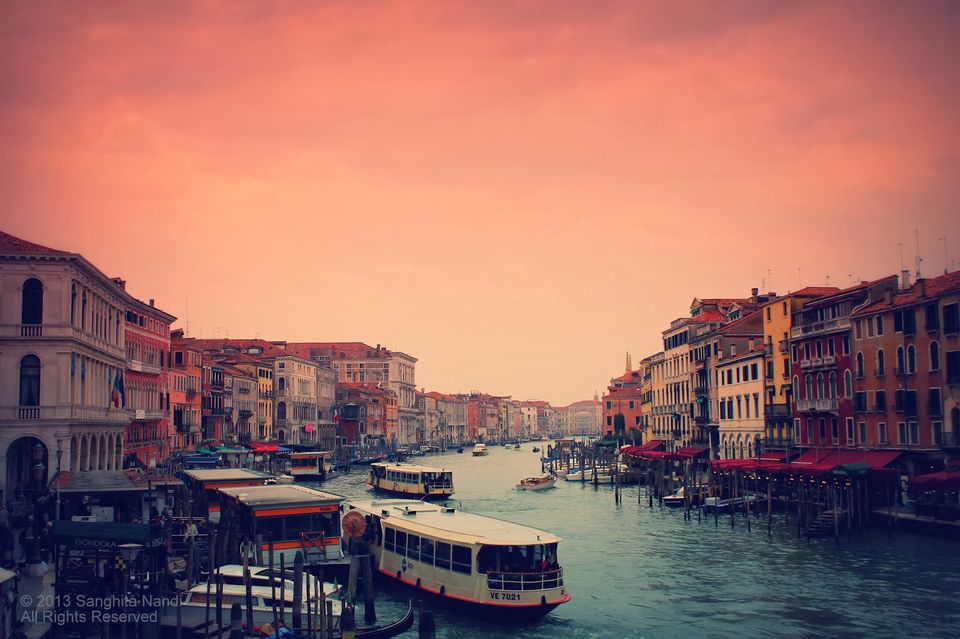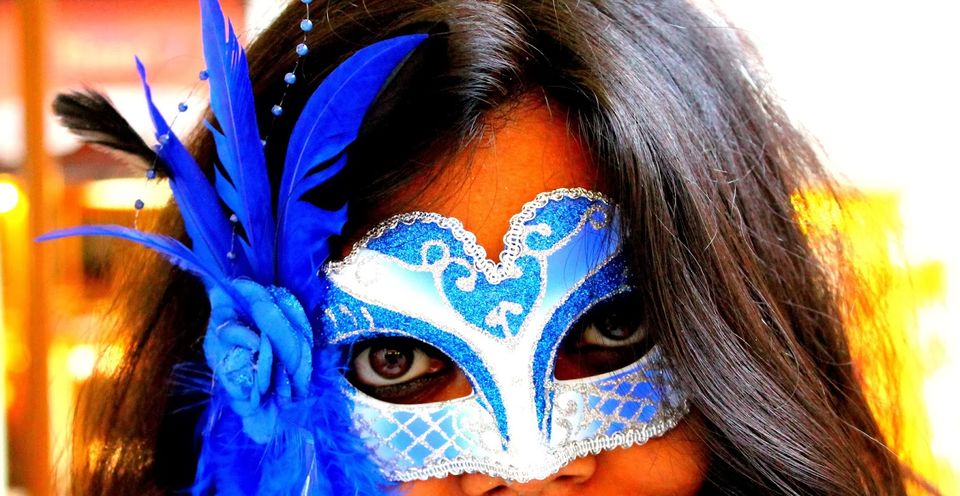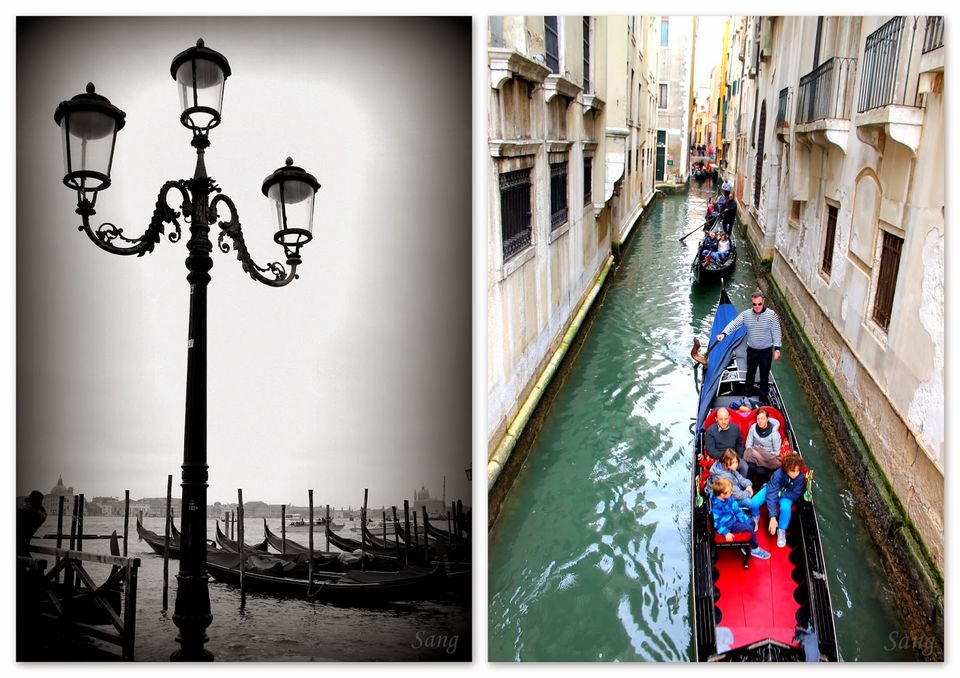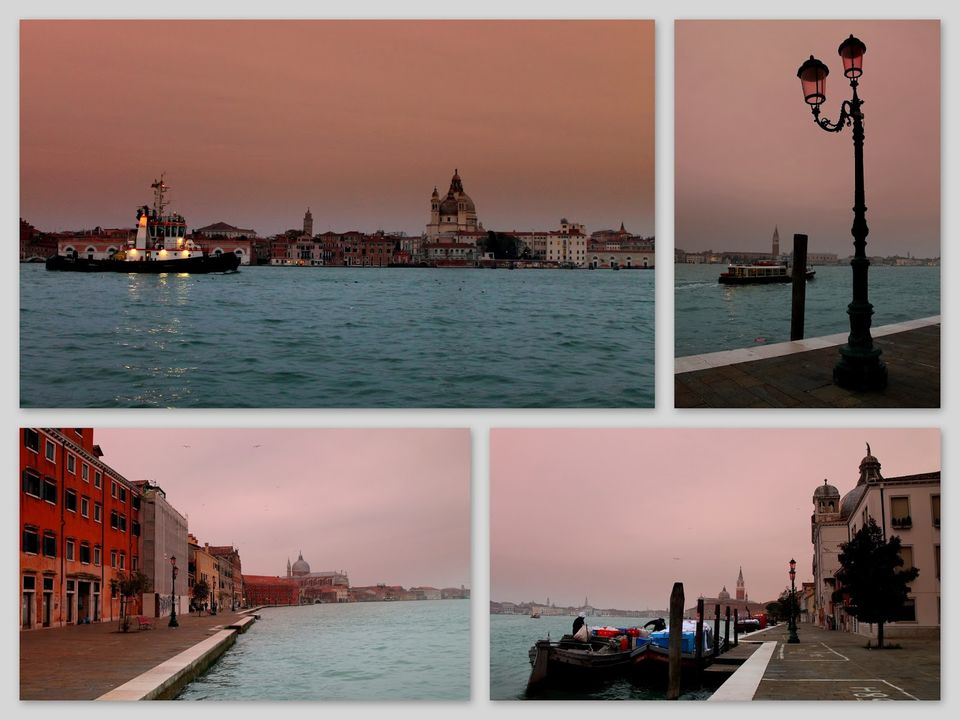 From freezing Gornergrat to frying pan Rome;
From travelling on Eurostar First Class to foot board of an Euro City train;
From waking up before daybreak to capture the Venetian sunrise to entering the Zermatt Mountaineer's Cemetery at midnight to bow down to those who lost lives while climbing the Matterhorn;
From classy hotels to mountain chalets to youth hostels to sleeping on straws in a farm - Done it All!

We were keen on capturing the Venetian sunrise. Just before day break we left our bunk beds, grabbed our vaporetto pass, grabbed the camera and stepped out of the hostel. It was chilly when we stepped out with no one on the walkways, except for a garbage cleaner. The Guidecca Island is not exactly on the central islands of Venice, but it is just across Piazza San Marco and that made it easier to capture a sunrise over the San Marco.
During breakfast we met a lot of people, all belonging to different ethnicity - European, African, American, Middle-Eastern and there we were - Indians too. It felt like a little world. I have always hated the word 'hostel' in India, but I can vouch for these hostels meant for travellers spread all over Europe. They are great place to live in if you are on a tight budget and if you intend to meet new people. Generator, in particular, has hostels at Barcelona, Berlin, Copenhagen, Dublin, Hamburg, London and Venice. Just a word of caution: The showers have transparent doors ;-).

After checking out, we took Vaporetto no. 4.1 down the canal and were soon at San Marco. Piazza San Marco or the St. Mark's square was heavily crowded and it suddenly appeared to us that it was a weekend. We could easily spot the Lion of St. Mark as soon as we entered the square. It's a bronze winged lion surmounted on a column as a symbol of the city of Venice. The square also has the Doge's Palace, which was once the residence of the Doge of Venice, and the Campanile di San Marco - the Bell tower of St. Mark.
The turn off was that the square was flooded with water at many places due to acqua Alta, with people walking around in plastic rain boots. Though there was a makeshift wooden walkway leading to the Basilica entrance to help people avoid wading through the water, the crowd, the water and the fact that we have had our fair share of church trips at Rome made us give the Basilica a skip; and with that we skipped entering Doge's Palace too.'I want to see 'Real' Venice' - that's exactly what I told my friend. The hidden lanes, the small canal bridges, gondoliers rowing their gondolas through narrow canals singing sweet barcarole... - For me that was real Venice.
We saw the Bridge of Sighs while walking along the Riva degli Schiavoni promenade. The bridge connects the prison to the interrogation rooms in Doge's Palace. The convicts could see Venice for the last time from the windows of this bridge before being taken down to the prison. It's a popular saying that the prisoners would sigh at the final glance of beautiful Venice and that's how the bridge was named.
We got onto Vaporetto No. 4.1 from San Marco - Zaccaria and after a trip that felt like hours (but was actually for 20 minutes), we got off at Murano. Murano is a small island that is considered part of Venice. The island has rows of colourful houses, each house in different shades. It is also famous for murano glass that is made in its glass blowing factories, its very own glass museum and numerous shops selling things made of murano glass. There we found the real feel of Venice - we walked aimlessly through the alley ways, along the many canals, crossing small canal bridges whenever we had to. We saw the church of Santa Maria e San Donato. We shopped Murano glass jewelleries and souvenirs. We sat in a trattoria by the canal, sipping wine and sighing at the beauty surrounding us.
We again boarded a Vaporetto 4.1 to reach Ferrovia, the stop near the Venezia Santa Lucia railway station. There we booked an evening's train for Milan and boarded Vaporetto 1 to reach Rialto market. The market was overwhelming and if I wasn't on a tight budget I would have gone on a shopping spree. So all I bought was this Venetian mask, something I couldn't resist splurging on.
It was nearing sunset and we were at the best place to witness it - Rialto Bridge. Both sides of the Grand Canal near the Rialto Bridge are lined with open-air restaurants and cosy cafes. We chose one of canal side restaurant and ordered pizza and wine. The experience of dining by the canal was quintessentially Venetian; where else could we experience such bliss otherwise.
Remember one thing if you are in Venice - Walk, walk, walk and try losing yourself - literally. It's worth it! Here ended our short and sweet Venice trip. We boarded a vaporetto en-route to Ferrovia and boarded the Euro City to Milan just a minute before its departure.