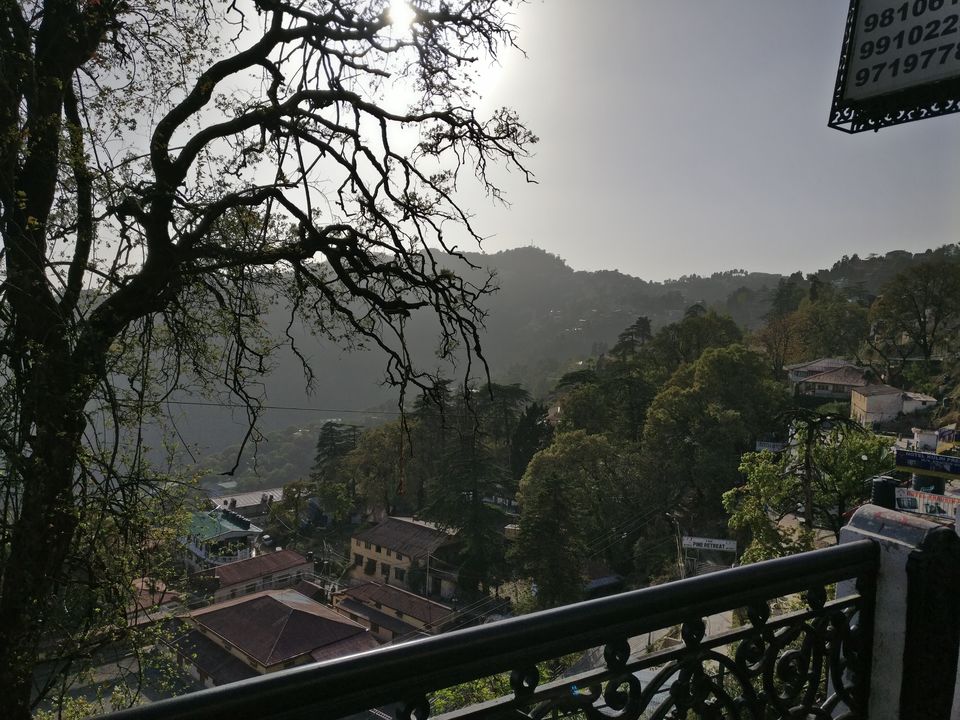 We started out on our AC bus booked via Redbus from Kashmere Gate ISBT. We had to stop at Anand Vihar to change our bus and it took a lot of getting down and up and a lot of people haggling for seats before we finally left Delhi, en route to Meerut, and could get a sleep. In the morning when we woke up at 6am, we realised, we had only reached Hardwar, a good 40 Kms out from Dehradun. It took us another hour to finally deboard at Dehradun ISBT. And yes we do regret not booking a state bus Volvo, which takes a shorter, more direct route and also less time.

The Dehradun ISBT has a prepaid taxi booth which charges 1250 bucks for a private cab till Mussoorie which is 35Kms uphill from there. We did not take a bus as we were afraid if motion sickness got the better of us on the twisting and turning mountain roads. It was a smooth ride though.
Our first day was mostly spent sleeping. The overnight bus journey was quite exhausting to be honest. And we had to crash in for another 3 hours to make up for the lost sleep. But after lunch we went for a walk on the Mall road and covered it end to end. It was amazing. The warm sun and chilly breeze and the view to go with it was just exhilarating. We munched on all along the way: maggie, masala pop corn, ice creams, salads, momos. (and yep, I got an upset stomach later). And guess who we met. Ruskin Bond!! We got an autographed book from him. That was a lovely day.
For dinner, we went to The Tavern restaurant in the Mall road. It was very close to our hotel and had an amazing ambience. The food was good, hospitality decent and there was live music playing as well. Not Bollywood quality, but the laughter around, the mountain chillness and the aroma made it magical.
For Day 2 we went to Lal Tibba. We booked a taxi from the taxi stand at Picture Palace which charged us 850 bucks for a to and fro trip with a 1 hour stay. Lal Tibba was high on nature and scenic beauty. It's basically a view point for the Shivalik ranges. It has a couple of cafes too and you can sip some coffee sitting there, watching those giant mountains at a distance. A localite told us that due some sort of smog, the view was not very clear that day. But, meh, that lemon ginger tea and sitting amidst all that nature got us high anyway.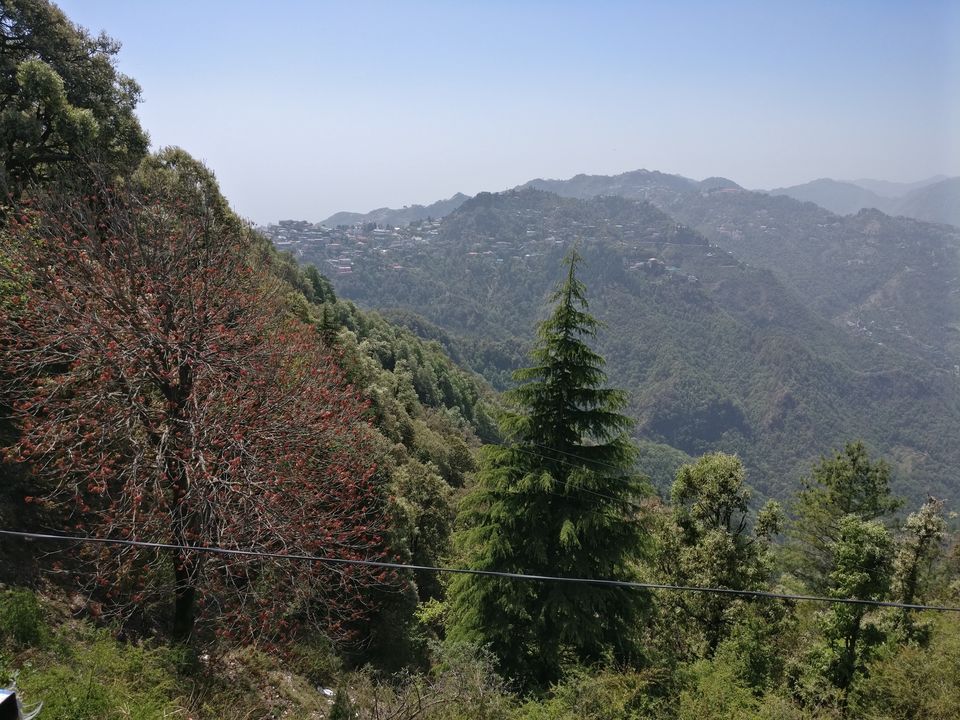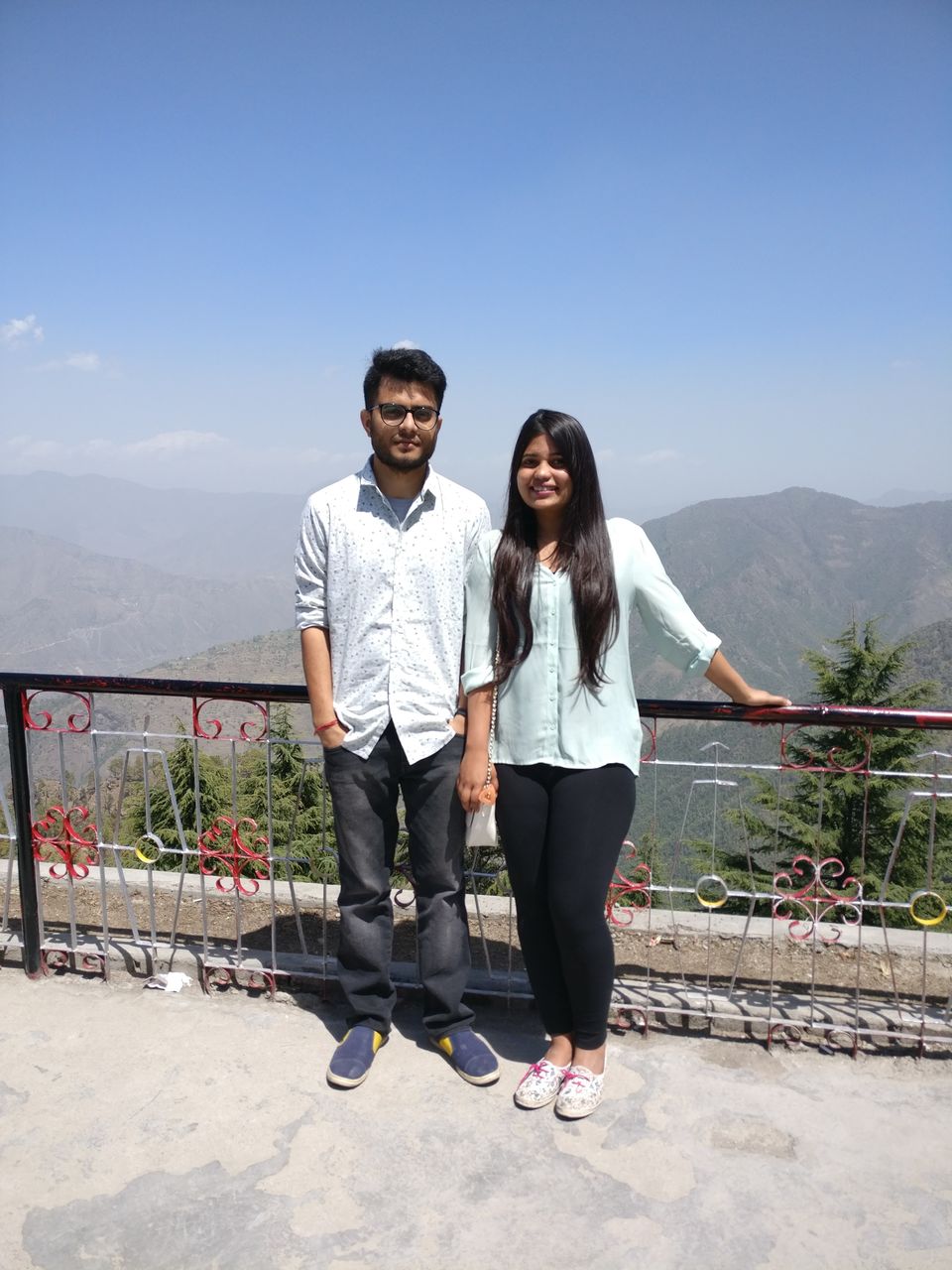 The day ended with a nice meal back at Mussoorie mall road and some Kesar milk in a Kulhad. It felt so good to get a break from the Delhi heat. Mussoorie is an amazing place for people hoping to spend their weekends in serenity and peace. Also met this dude (picture below) on the road and we had good time getting to know each other. :D Hoping to come back here soon. Happy tripping y'all!!