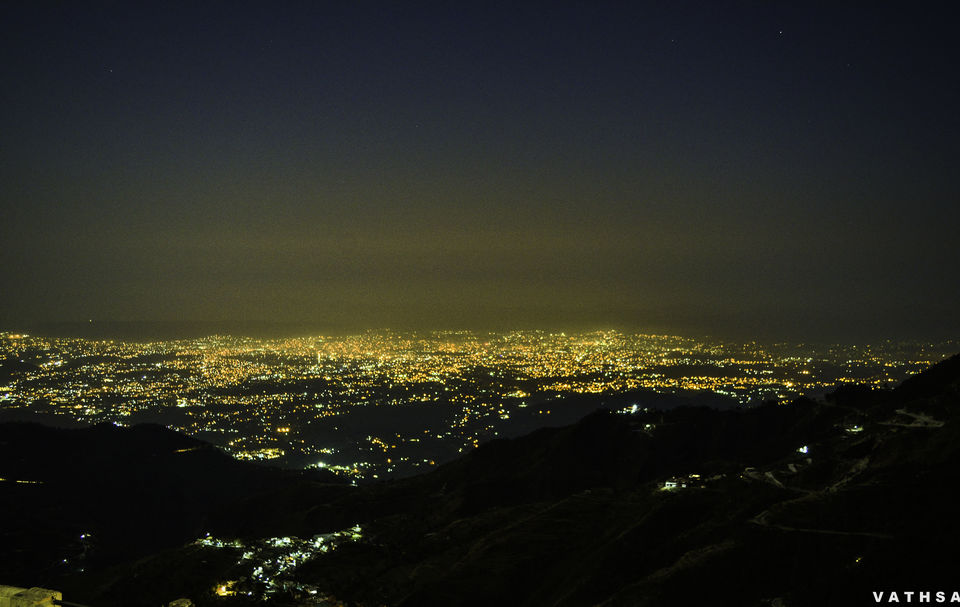 Mussoorie was not at all there in our actual plan. But, due to bad weather at Kedarkant trekking we had climb down early and it saved us a day and. Mussoorie, also known as Queen of Hills, is located in Great Gharwal himalayas range of Uttarakhand district. It is the gateway to the famous Gangotri and Yamunotri pilgrimage.
How to Reach : Nearest Railway station is Dehradun (DDN) which is 30-40km from Mussoorie. Mussoorie ISBT is situated just outside Dehradun railway station. You can also hire a taxi from Dehradun station which will cost you around 1000 bucks.
Nearest airport is Jolly Grant airport Dehradun but cheapest and more connected airport will be Delhi airport which is around 250km.
Got up at 6 in the morning to capture few beautiful moments of sunrise in the mountains. Google said temperature in mussoorie is - 2 degrees. Luckily, there was tea stall open. Sipped a hot cup of tea there. Till then I didn't knew that heaven was inside that cup of tea. Just went till the end of Mall road. Couldn't get any good shots. Managed to click a few anyway.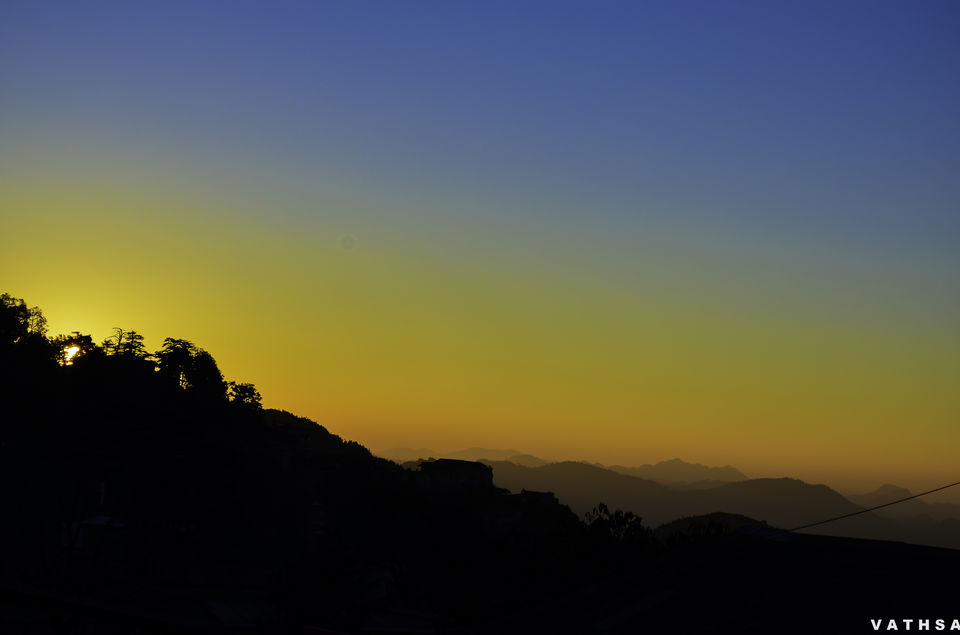 It was around 7 in the evening when we reached Mussoorie from Sankri village, which was our base camp for Kedarkant trekking. One should not miss the beautiful moonrise in the Mussoorie. The Moon rise between the mountains to a glittering Dehradun city will be one of the beautiful views.
We had to find a room to stay overnight as we had not booked any online. Being a famous tourist attraction, to find a stay in Mussoorie is not at all a problem. Just had to walk in Mall Road for few mins and we got a decent room for 1000 Rs.
After getting fresh, we headed to famous Mall Road, Mussoorie. The only other mall road that I visited was of Manali and after a few mins wall in Mall Road Mussoorie one can easily tell how good it is compared to that of Manali. You can find lots of shopping outlets selling Woolen materials and handicrafts. You can get them for very reasonable price if you are good at bargaining.
You can witness best night view of Dehradun city from the Mall Road. I was awestruck for few mins to that view.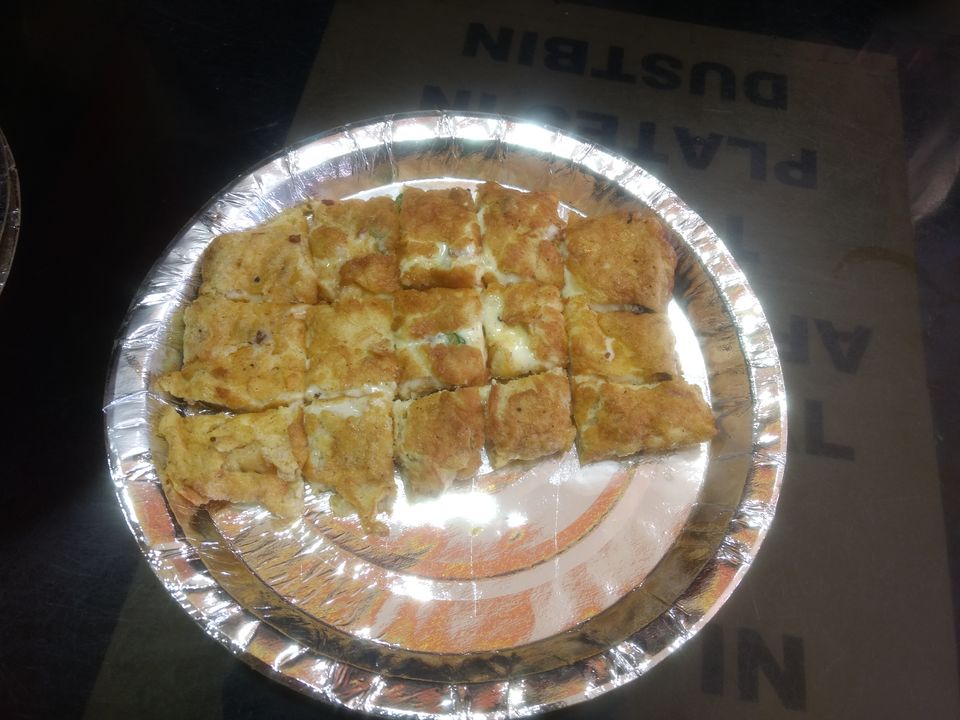 When we went there, there was a waiting for 30 mins. We were already hungry and in no mood to wait for 30 mins. We directly went to Kalsang Restaurant. You will get Yummy authentic Tibetan, Chinese food here. It's an undescribable experience to sip the hot cup soup in the chilling - 1 degree temperatures. We were done for the day and headed to Room for rest,which everyone of us were looking for after a tiring 8 hrs drive in the mountains from Sankri.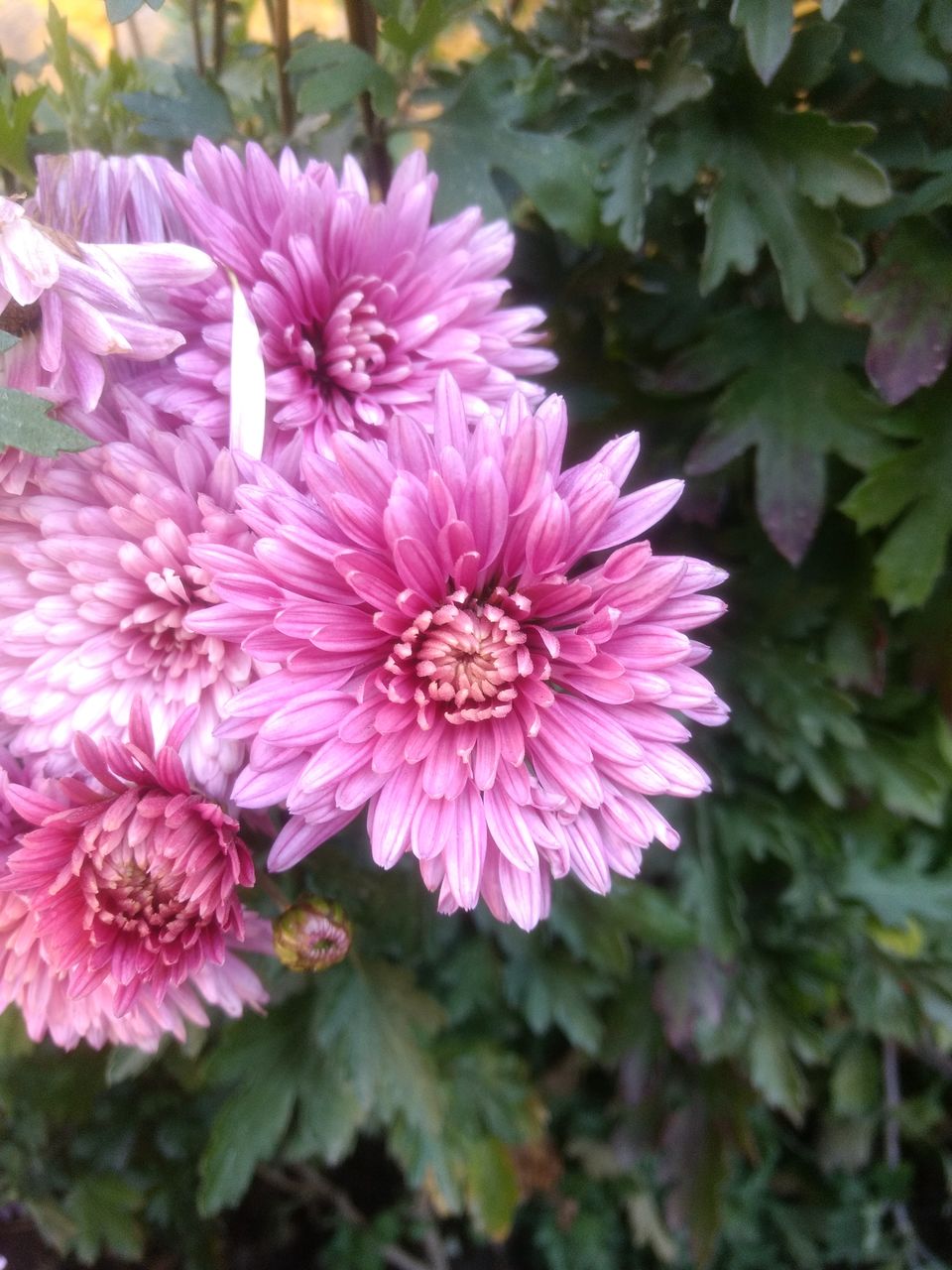 We, actually, were looking for the famous Lovely Omlett centre of the Mall Road. A very small place which has its name in every magazine of India. You will be lucky if you get a your chance right away. Otherwise you will have to wait for your turn, which will be usually 15 to 30 mins, since the place being very small and can accommodate few ppl at a time.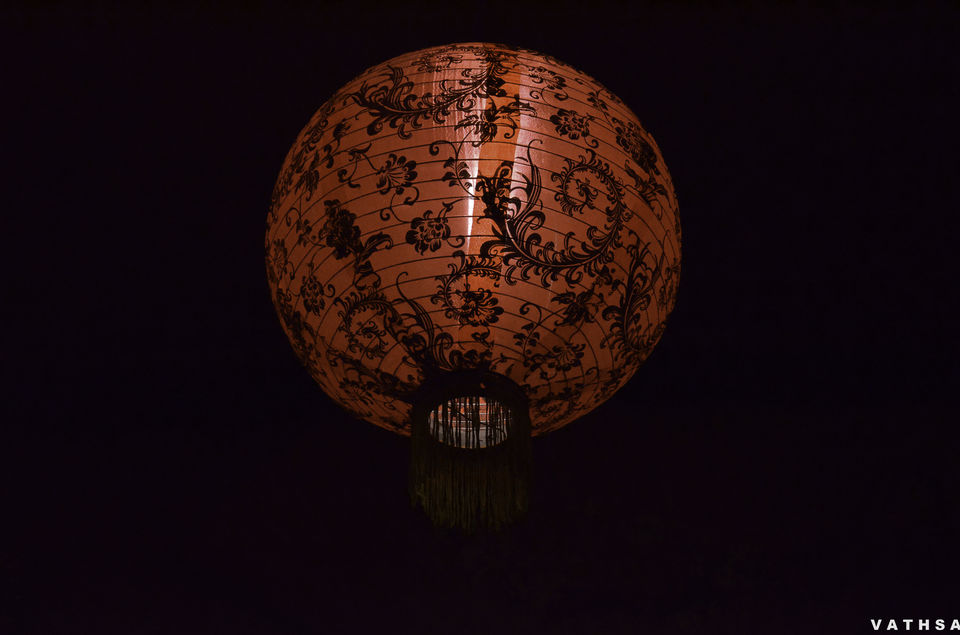 Google will suggest you to visit Kempty fall and other places. I had already seen Kempty falls on my way to Sankri. You will have to drive across that falls. That, has potential to become a good spot, needs a lot of cleaning.
Everyone decided to take a walk in famous Camel back road after breakfast. Guess where we went for breakfast?
Yes, Lovely Omelette center. And I tell you, You should not miss this taste of Yummy Cheese omelette there.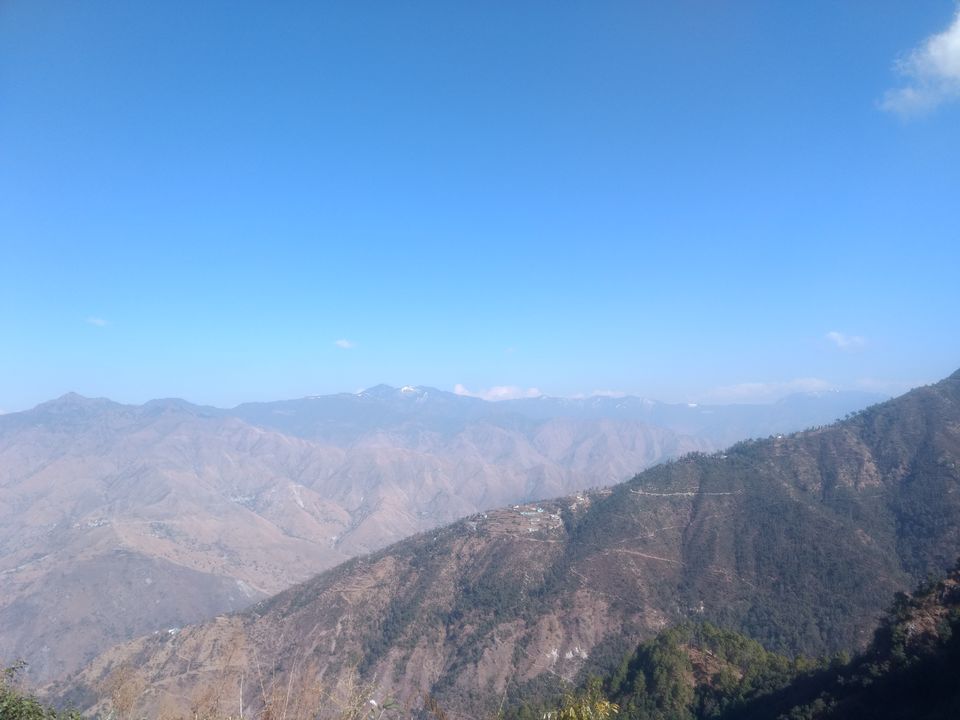 After breakfast we headed to a walk at Camel Back Road. It's named so since it looks like back of a camel from top. The walk on the camel road will be calm and blissful walk,no matter how crowded Mussoorie city will be. You will get views of Gangotri ranges from here.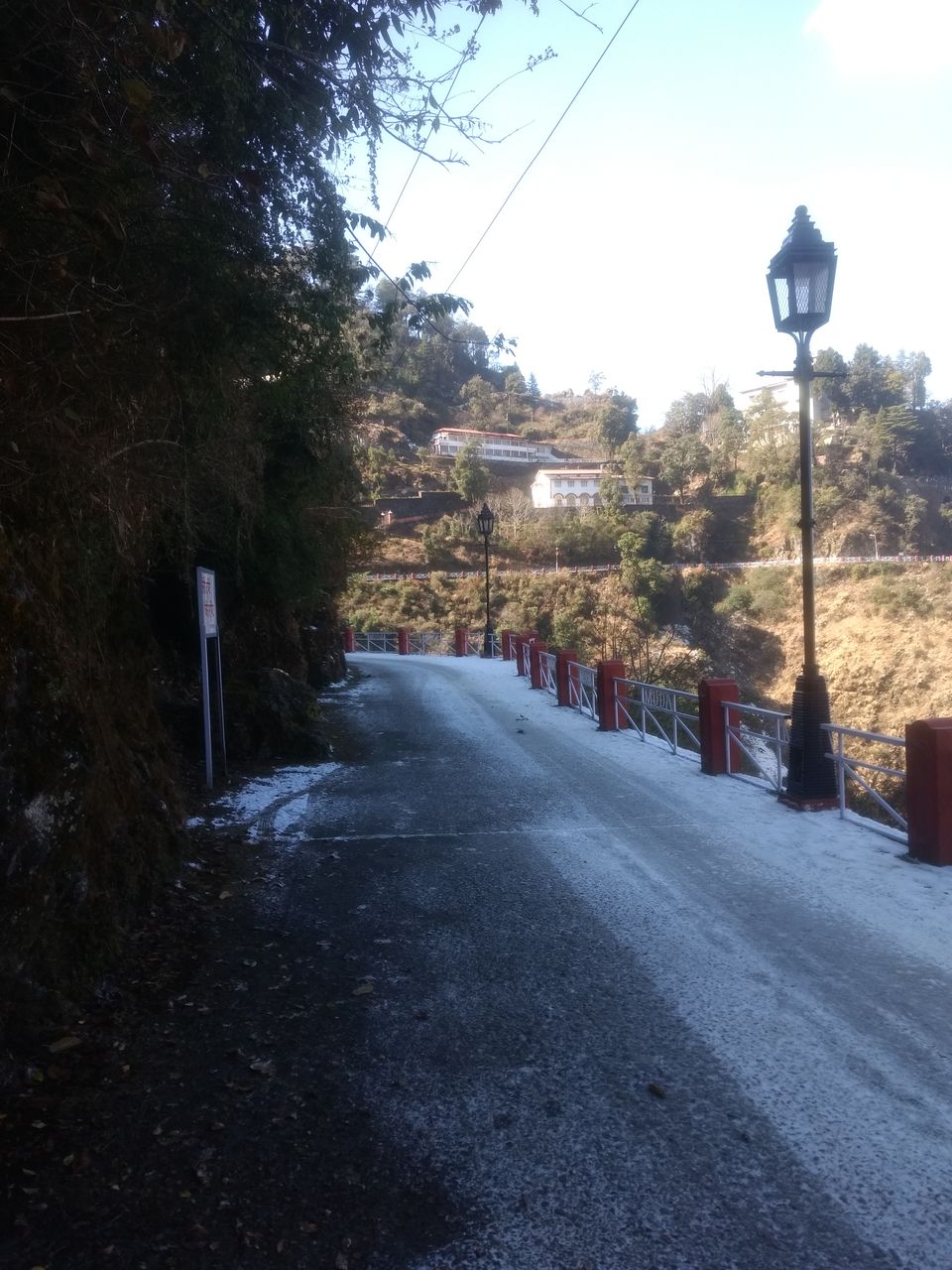 Our next stop was Chick Chocolate, back in Mall Road. You should try Chocolate momos here friends said. But, it's only available in the evening and couldn't get to taste it. Ordered cups of hot chocolate and Shake.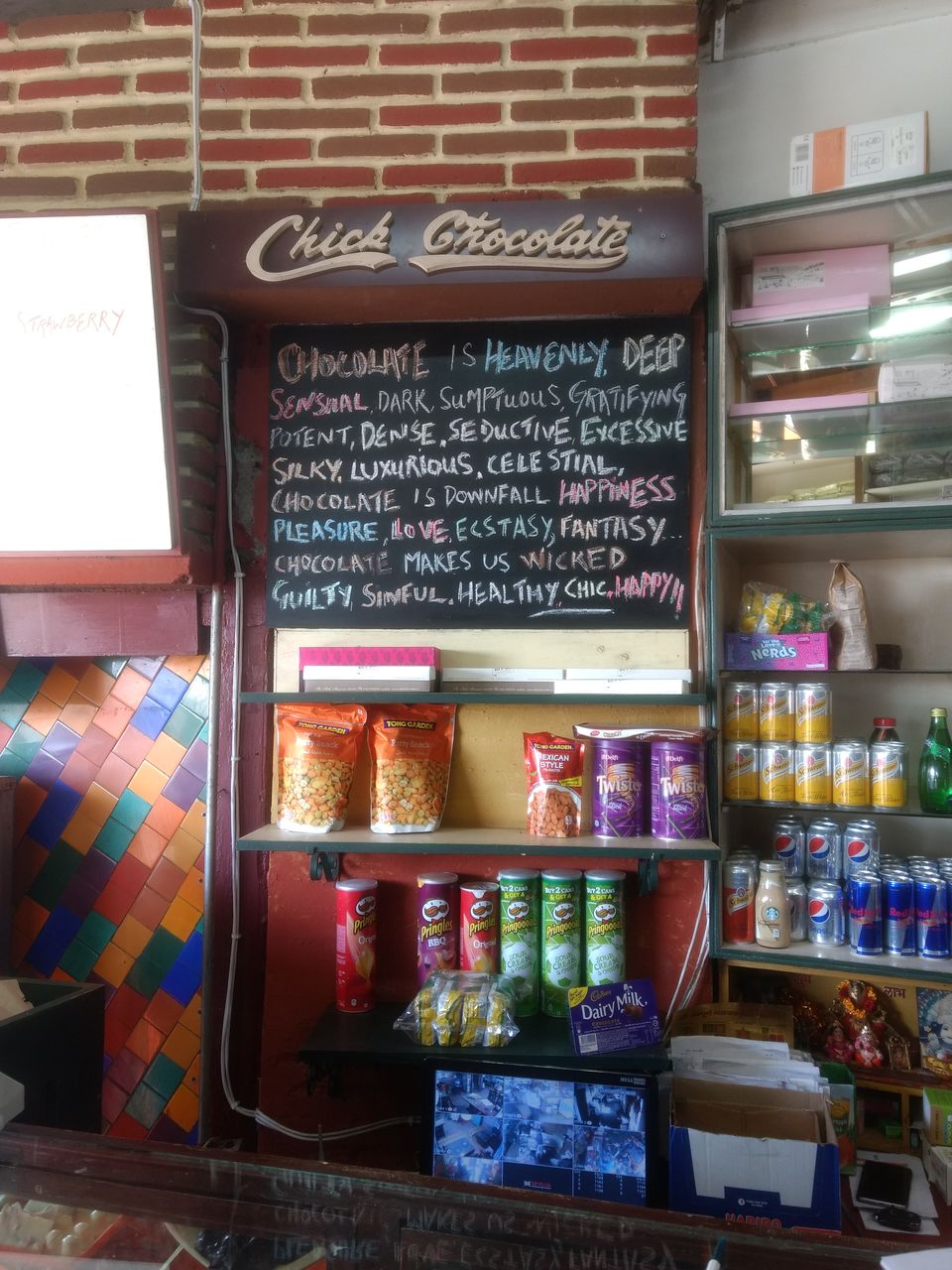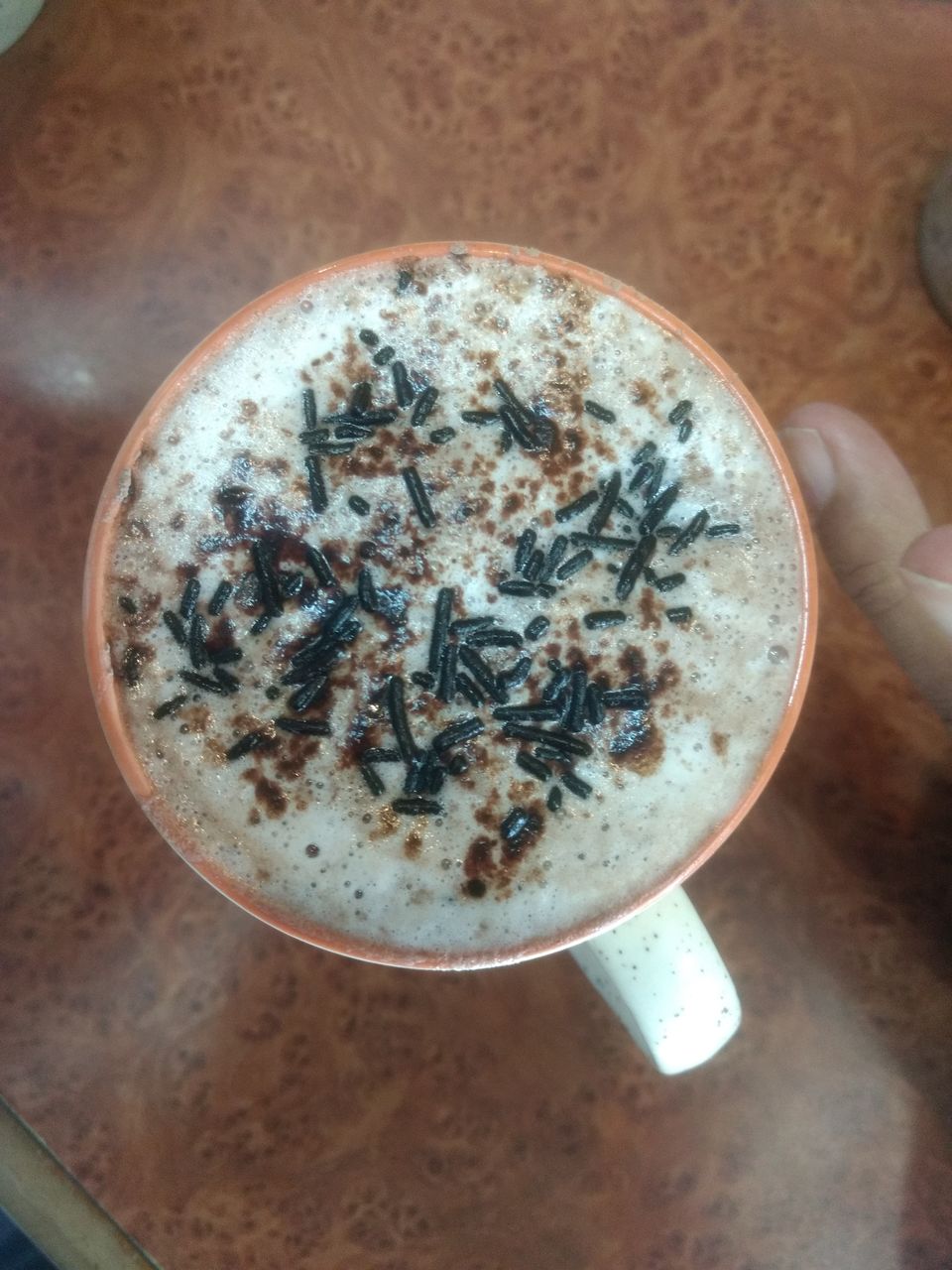 Yummy.
Spent some time on shopping few Woolen caps and muffler in the mall road.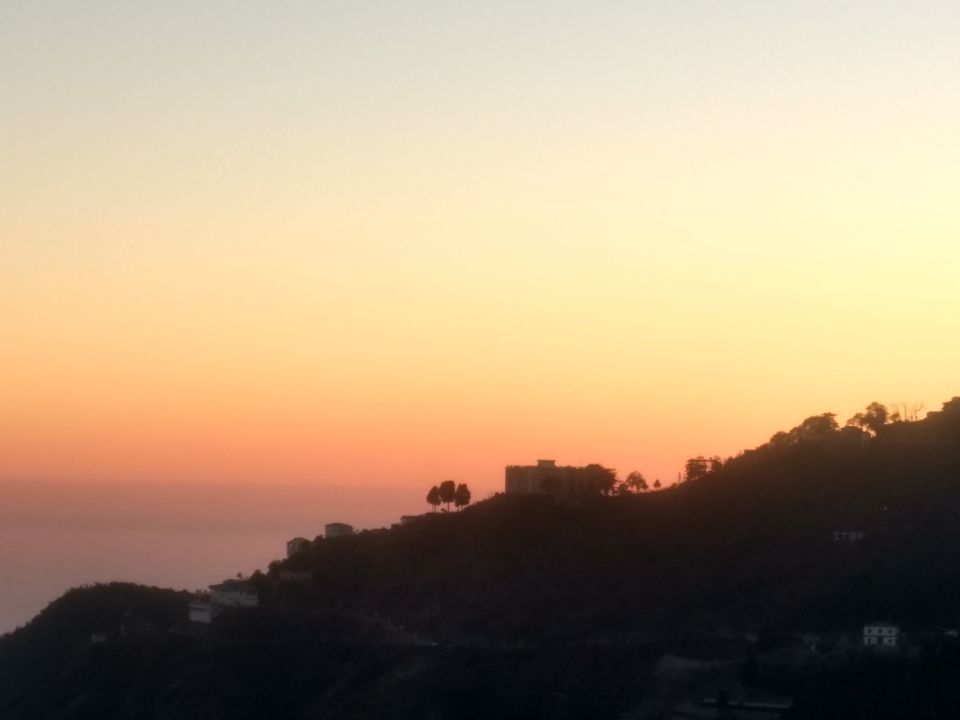 Day was coming to an end. Saw vibrant colours in the sky after sunset. Lines of colours. Few of our group had plan to stay overnight at Landore which is extention city of Mussoorie.
We then Hired a cab and headed to Dehradun.
Best Time to visit Mussoorie : Summer and Winter
Stay : You can book hotels online. You can also find here at reasonable price if you know to bargain.
Things not to miss: Moonrise, Sunset, Sunrise,walk in camel Road, mall road
Don't forget :To try Omelette, Chocolate Momo s, Hot chocolate
There is one bookshop here where Ruskin Bond pays a visit every Saturday. You can talk interact with him and can get his autograph on your copies.