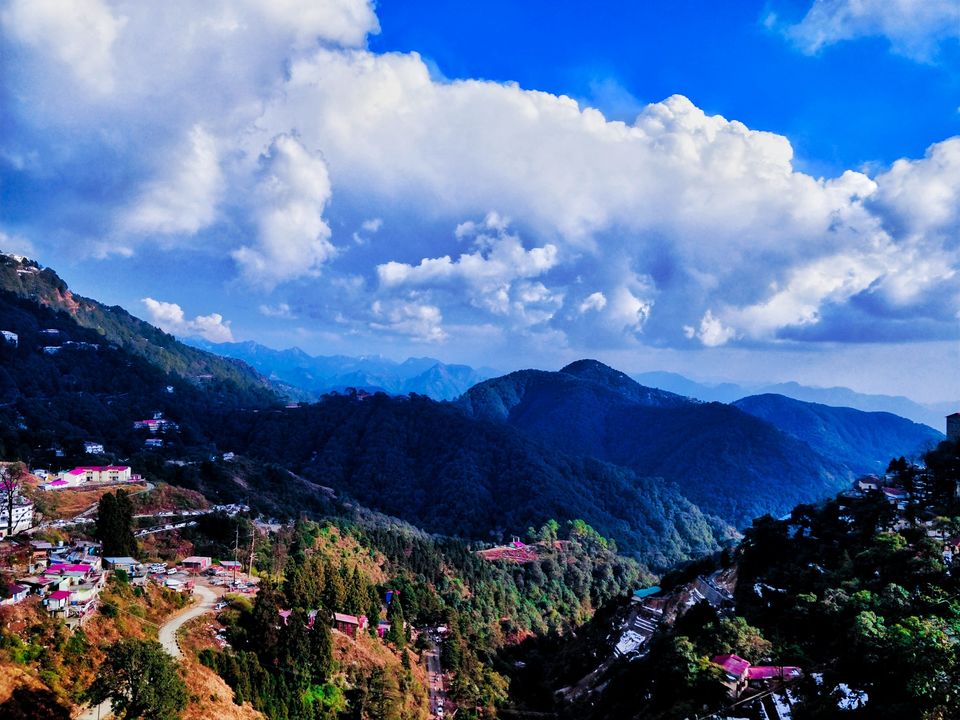 Before starting the day first prepare backpack for trip. Last year i go on Mussoorie. I start my journey delhi from majnu ka tilla by bus. The best way to save your journey time try to travel at night where should you wanted to go. Now to come to the point we four of guys take bus form majnu ka tilla and reach Dehradun about 4.45Am. After the you reach Dehradun the best way to go in budget is bus. Search the hill station bus stand it is beside the railway station. I take bus which is cost ₹200 for four guys. After the boarding the bus you will feel so good why beacause as the bus go top in hill the sunrise is so beautiful and you just fall in love the nature. The whole 40min journey dehradun to mussoorie. We had reach hotel early morning. But unfortunately early morning check ine is not available and that time so we checking around 10 o'clock after fresh we start our Journey to lal tibba. About 2pm try to go walking on Lal Tibba the best thing walking is you can slowly track slowly slowly seeing the market view and Hill View after reaching Lal Tibba spend some time. The view of Lal Tibba is so stunning and so peaceful because after you reaching Lal Tibba you can see that whole Himalayas in one line basically you can see that Sky meet to the Himalayan this was the best view of of Lal Tibba in Mussoorie now we come to the before hotel just take hot Maggi noodle and a cup of tea near around Lal Tibba we should come hotel at 7 o'clock evening after that waste 1 hour take out to the dinner find the budget hotel near around the Mall Road and also test momos Mall Road is the plan of my first day
We should wake up early morning go to the market through the gun point after that clicking photo for traditional and book a cab for sitting near around bus station it will take early 2000 to 3000 as per your sight seeing. We should book 2500 for cab one day sightseeing we should go on George Everest and Buddha temple both place star very good and very good for view I have attached all the photo regarding the trip you can see that so basically where is at Hotel about 6 o'clock evening on my I wonder see sighting is very good because in that time snowfall happen that was the best and first my hill station trip that I had see the snowfall. Now check around me hotel best and budget restaurant walkaround the Mall Road.
We check out the hotel at 10am and book cab from Mussoorie to Dehradun also bus is going but they have a specific time. We should come around the Dehradun 1 hour on same bus station. Dapsone to Delhi on 3500. We are come around 5 hour to Delhi. The whole cost per person is is 4000 to 5000 in between for travelling it's depend to the your budget how much you spend on shopping for eating. Date sheet this is my first trip of hill station and it was so beautiful memorable and enjoyable.