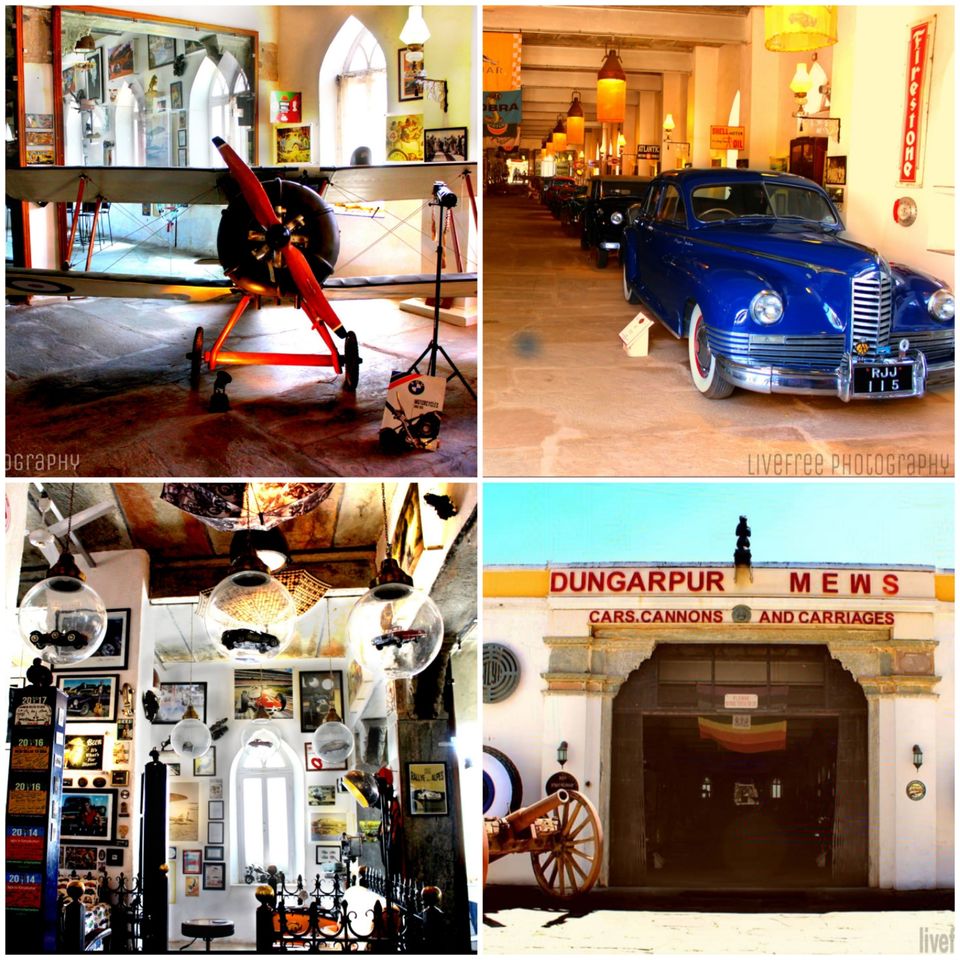 This is my 1st blog under "capture rajasthan". Capture rajasthan is basically a project that I'm doing for Indian film and TV industry to provide them beautiful and unexplored locations for shooting purposes.
Udaibilas dungarpur palace a royal luxury palace where for sure you will gonna experience and take a close look of the luxurious lifes of kings and to experience the only of it's kind vinatge sports bar. This place is perfect for those who are nature lover and avoid crowded places.

WHY TRAVEL ?
Welcome to Udaibilas dungarpur MEWS - cars, cannon and carriages. It is the only vintage sport bar in the world. Thanks to dungarpur maharaj who placed their passion of luxurious vintage cars, motor bikes, jet plane, cannons and carriages into a vintage sports bar and this makes it my favourite bar.
REPORT FROM GROUND ZERO 😉
As we reached to udaibilas dungarpur palace, we met their manager and told him my objective of coming ( my film industry background always helps me to get a huge discount ,specially when you trick them by telling that film industry is dying to shoot here, that's why they sent me and my crew🤣. Sometimes have to use this trick to save money).
After tricking him i checked into my royal suite. Seriously the suites are very royal ,luxurious and beautiful. Swimming pool is just above the lake, so it gives amazing experience like of sea shore . There's a cafe where you will find large collection of hunted animal skin, their head which was brought by their kings . They have 2 dining areas and both of them are very royal and beautiful.
THE MAIN ATTRACTION
Now i was tired and wanna to relax which brought me to the main attraction, the most unique, beautiful, awesome only of its kind vinatage sports bar.....UDAIBILAS DUNGARPUR MEWS ~ cars, cannon and carriages. And yes these all are vintages!! Apart from vintage cars ,cannon and carriages ,they too have a wow collection of vintage bikes ,a water steamer and a vintage jet plane (OMG!!). YES and story doesn't end here ,this place have a bar inside and that too on a hydraulic platform which can be raised as per your desire. Even each and every tiny detail of this very huge bar is taken care to give this a royal vintage sports bar theme.
Now this is a kind of place where I always wanted to have some wine with my loved ones.. Absolutely royal ,in between beautiful vintages, at about 10ft height.. WOW!!!! So If you also want to booze like king visit this place.
I'm in love with this place.
WHAT'S MORE?
1) Have good time in royal heritage hotel udaibilas dungarpur palace.
2) Go for a safari.
3) Visit their old palace.
For sure this is a place where I want to come again and again.
LOCATION
Udaibilas palace is located near udaipur (rajasthan) and is a very luxurious and peaceful palace.
WHEN TO TRAVEL?
You can travel here anytime but August to March are most preferred as of favorable weather and as udaipur is near you can also travel there because in these months udaipur becomes paradise.