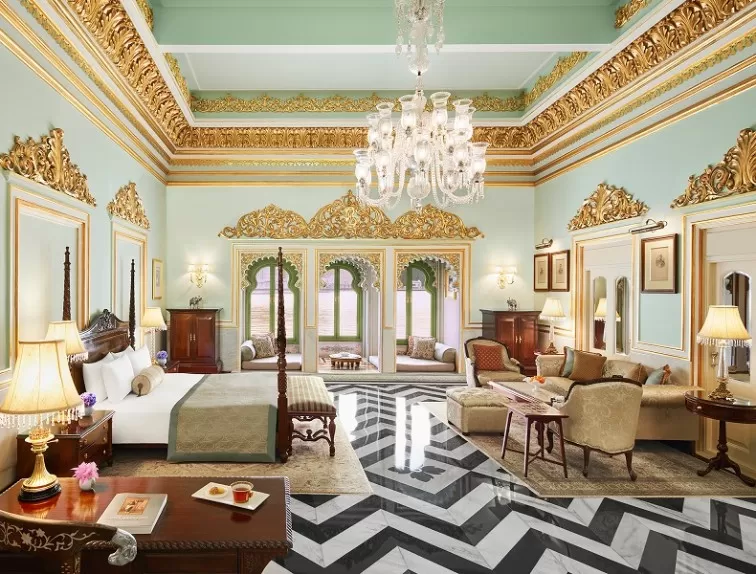 Imagine walking through luxurious courtyards, corridors, and pavilions in this eighteenth- century palace. Step into a real-life jewel in Lake Pichola, jewelled with the Taj Lake Palace Hotel, making it an experience that will give you some lavish memories for life!
A former palace, Taj Lake Palace Hotel sits proudly on Lake Pichola offering sweeping views of the iconic buildings carefully crafted with stone, gilt moulding, and mirrors. If you have ever dreamt of immersing yourself in the royalty of Udaipur, just Imagine staying in a palace that was originally built in 1746 for the Prince Maharana Jagat Singh.
Stay in A Royal Room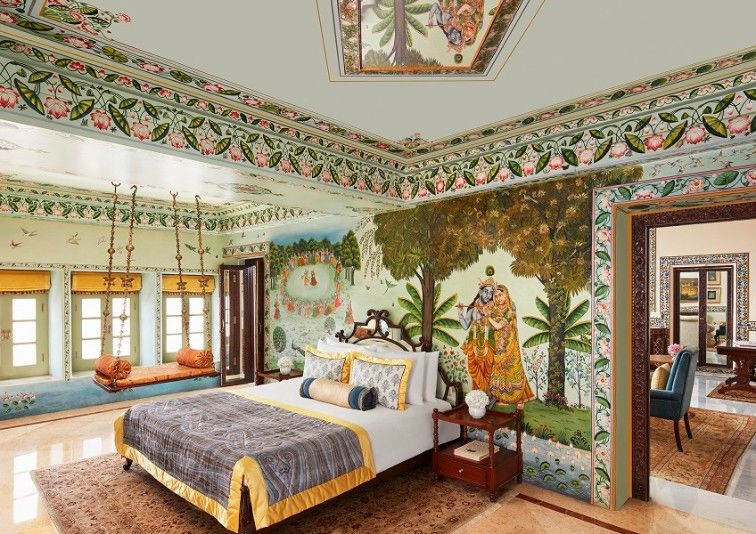 You have plenty of options to choose from the 65 rooms and 18 suites that are strategically placed to give you the view of the shore from any corner! You can enjoy the view of the City Palace, Aravalli Hills, Machla Magra Hills and Jag Mandir from your room. Now that is something else isn't it! Without having to step out on days you want to stay in, you are still connected to all the royal threads.
On days when you want to unwind and treat yourself to a spa, get pampered as a royal at the Jiva Spa offering treatments drawn from the ancient wellness heritage and savoir vivre of Indian royalty.
Dine in The Restaurants With A View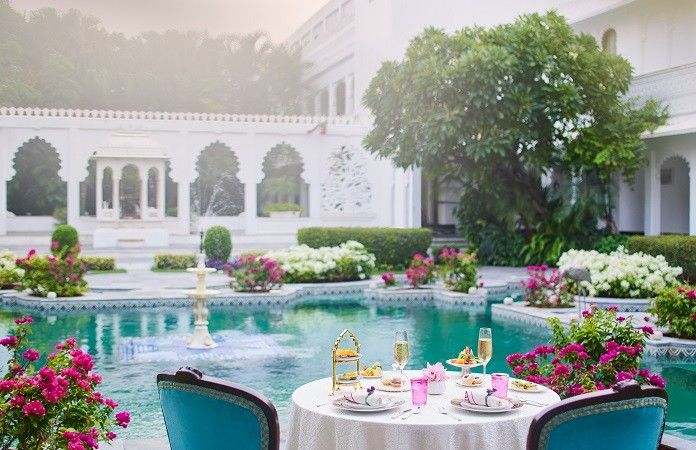 Amrit Sagar is a stylish bar renowned for its fine selection of vintage wines, spirits and cigars. Get some refreshing drinks either indoor or outdoor with a relaxed ambience. If you are in a formal mood for some fine dining on the roof top, Bhairo restaurant is where you can enjoy some prime cuts of steak and contemporary European cuisine. Or book a table on the rooftop for a romantic evening dinner at the Jharokha offering multi-cuisine delicacies with a view of Lake Pichola. And lastly, presenting majestic cuisines of the region which you should try whilst your stay here, Neel Kamal has a vibrant assortment of Rajasthani and North West frontier.
Activities of A Royal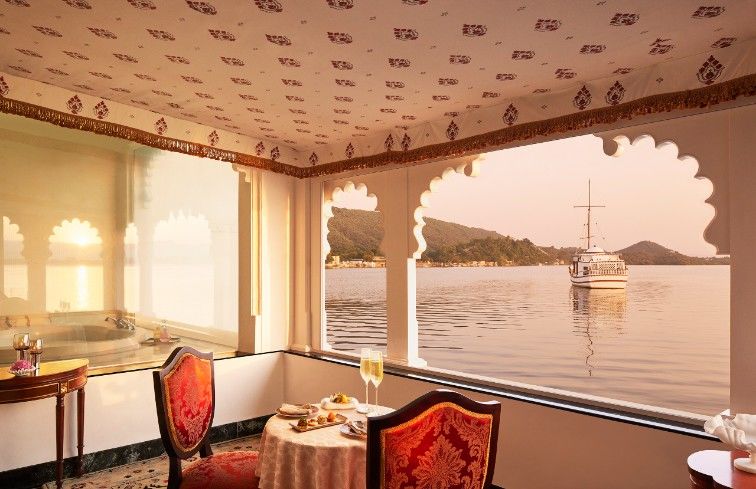 On days when you are in a mood to explore the island, you can do so on a private boat by which you will be taken to your room. The concierge will help you set up with some local tours to the lakes and attractions in one of their vintage cars!
Location: Lake Pichola, Udaipur, Rajasthan, 313001, India
Contact No: +91 294-242-8800
Price: INR 49,000
Dripping with immense luxury and a vacation that will make you feel more like a royal, this resort will definitely make every day of your life special.
Ready to travel for free? Earn credits and redeem them on Tripoto's weekend getaways, hotel stays and vacation packages after the pandemic is over!
Explore the best of travel inspiration on Tripoto Instagram!