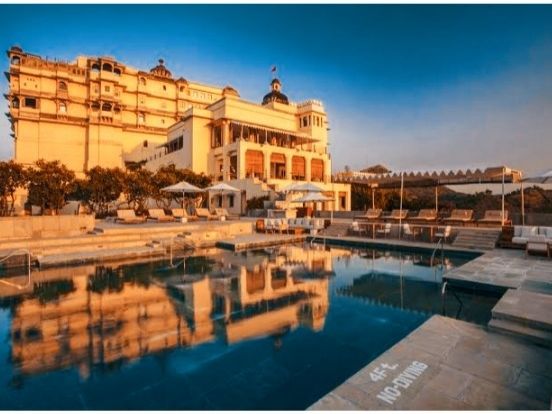 This is my 9th blog under "capture rajasthan". Capture rajasthan is basically a project that I'm doing for Indian film and TV industry to provide them beautiful and unexplored locations for shooting purposes.
WHY TRAVEL?
Have you seen Amitabh bacchan and Saif Ali Khan starrer EKLAVYA movie?
If yes, then welcome to Raas Devigarh, one of the finest and premier 5 star heritage palace away from the crowd of udaipur which is a testament to the beauty and will showcasing the decorative styles and charm of old-world Rajputana located in rajasthan and established in 18th century, nestled in the Aravalli hills in udaipur area. Raas Devigarh is much more then a royal stay.
Completed in the year 1760 A.D, under Rajrana Sajja Singh II, the palace fortress overlooks one of the three main passes into the valley and is located in the north of udaipur.
Report from ground zero and Accommodation
With amazing views of the region's hill range and the countryside, Raas devigarh spacious gardens and courtyards within the complex makes visitors lost in a timeless period, where the past and present merge to form an adventure like no other.
Each suite offers visitors their pick of modern facilities with all ancient heritages architecture and ambiance.
I stayed in a royal palace suite which was in touch with aristocratic roots and offers true luxuy. Its unique design and marble interiors are one of it's kind specially those combinations of semi-precious stones makes it awesome.
There are other suites also like Aravali suite, Devigarh suite, Garden suite and more.
WHAT TO EAT?
The multi-cuisine restaurant and bar offers wide variety of Indian, Continental and typical Mewari cuisine. You should try Mewari cuisine for sure.
WHEN TO TRAVEL?
Of course you can travel to udaipur throughout the year but if wanna see the lake city full of life then prefer August to November.
HOW TO TRAVEL?
You can find almost every mode of transport to udaipur be it by road, by train or by air. Raas devigarh is 25 km north to udaipur.