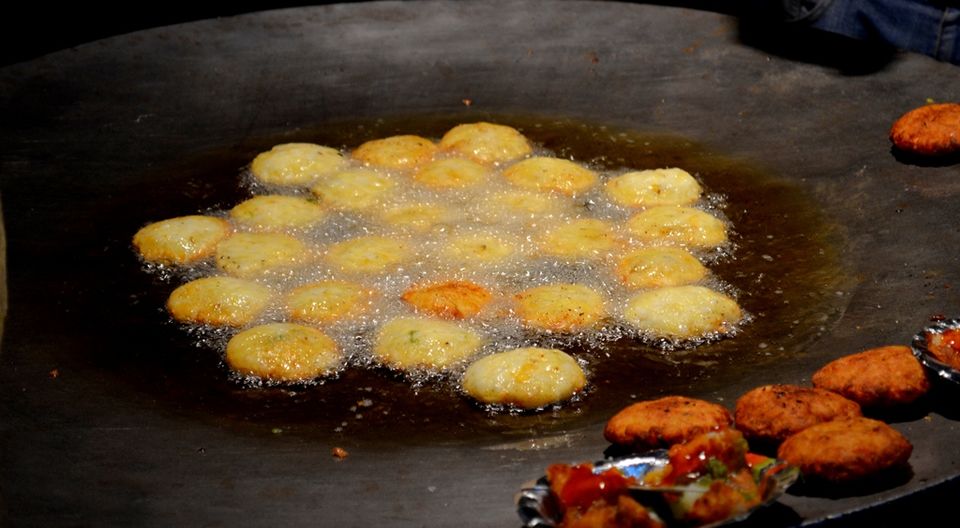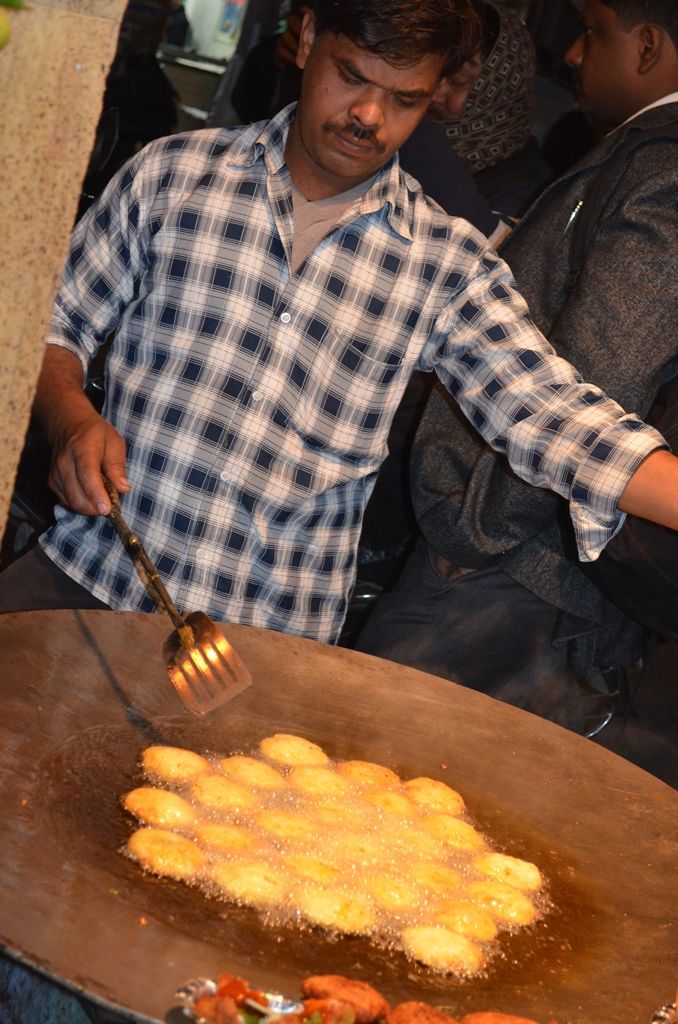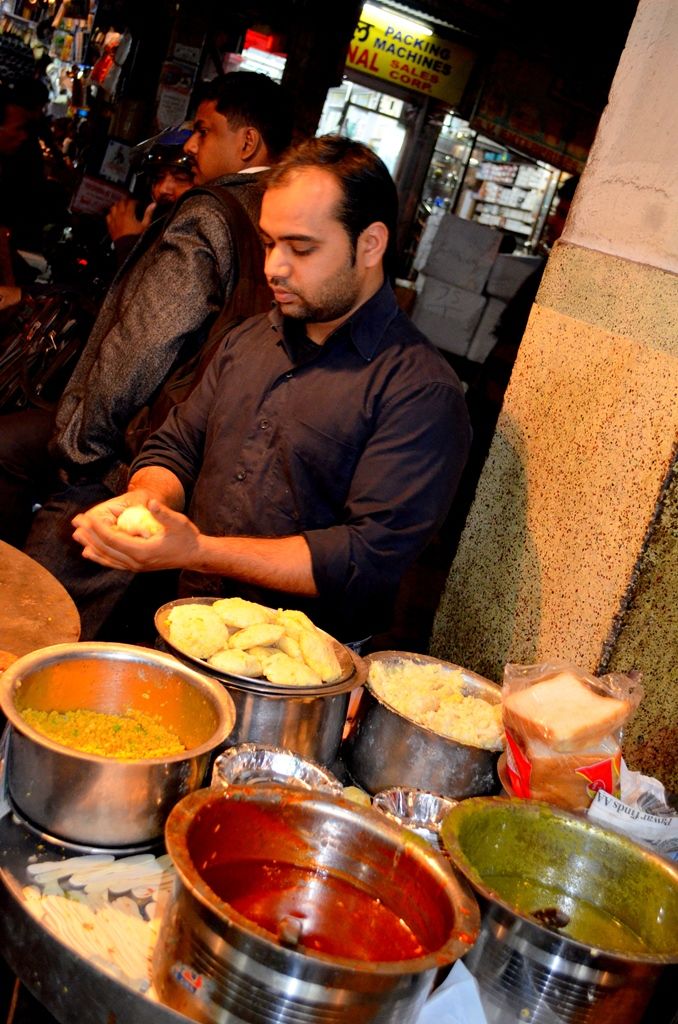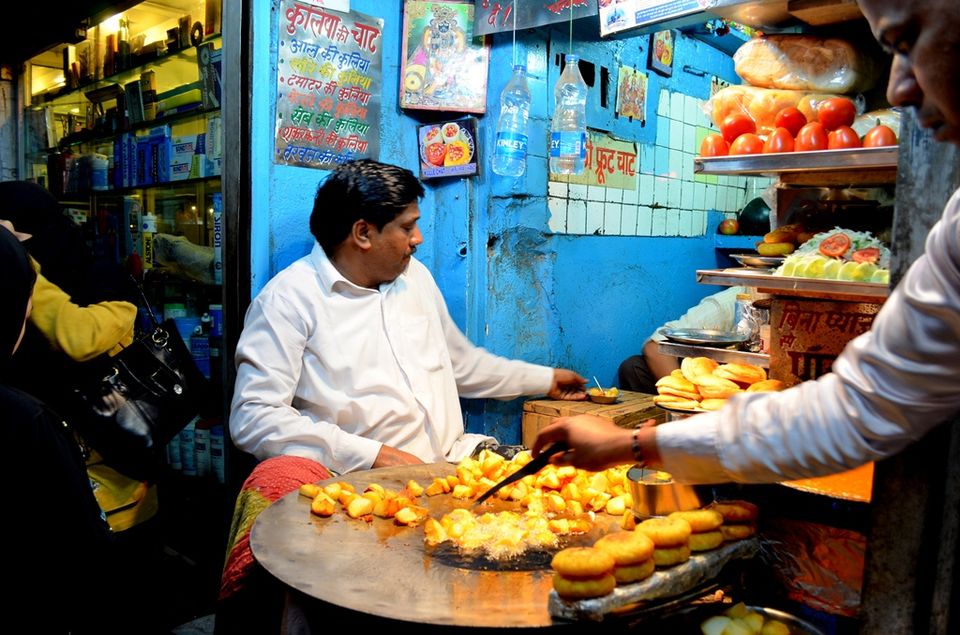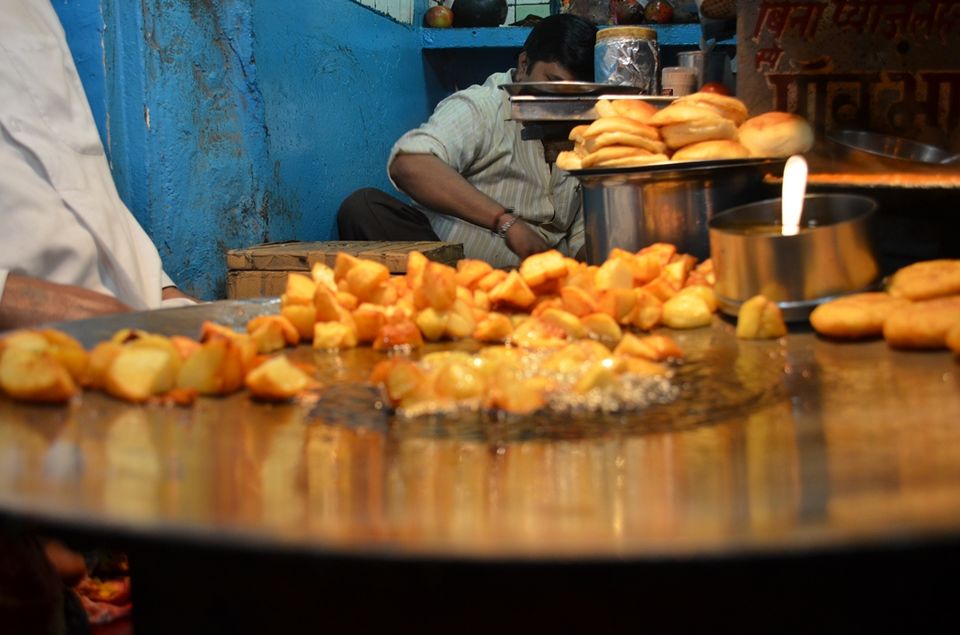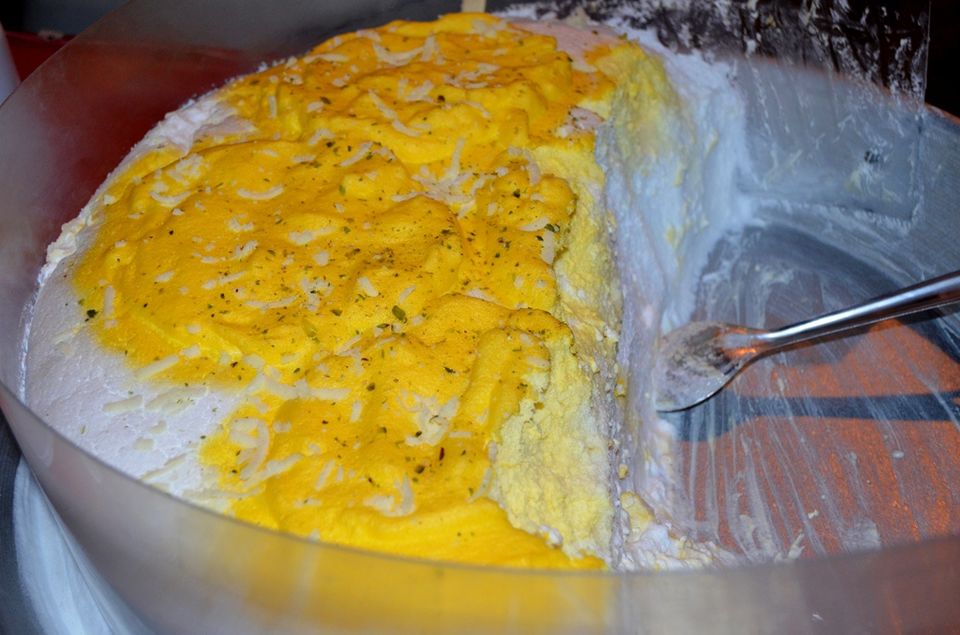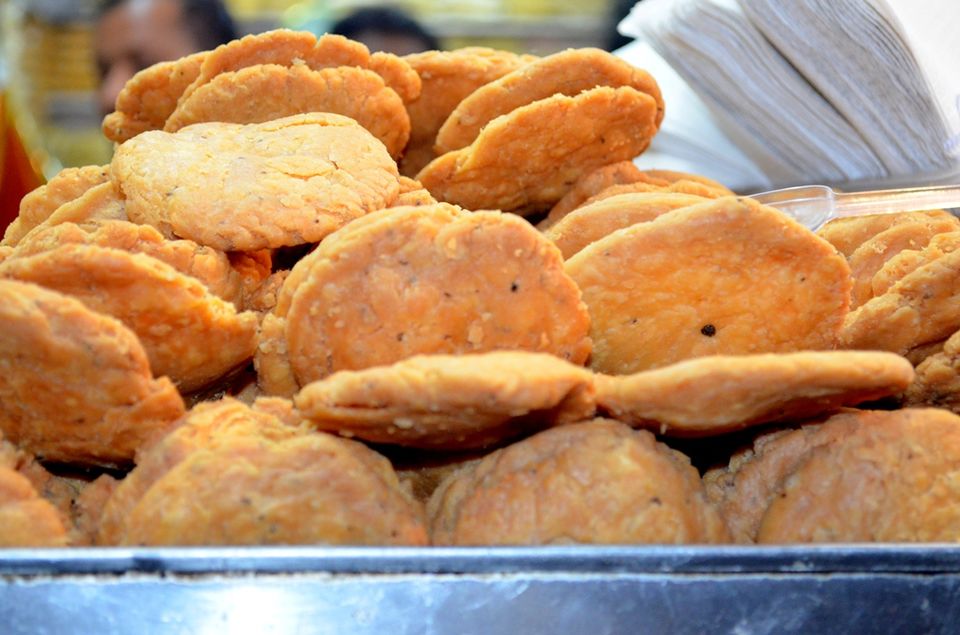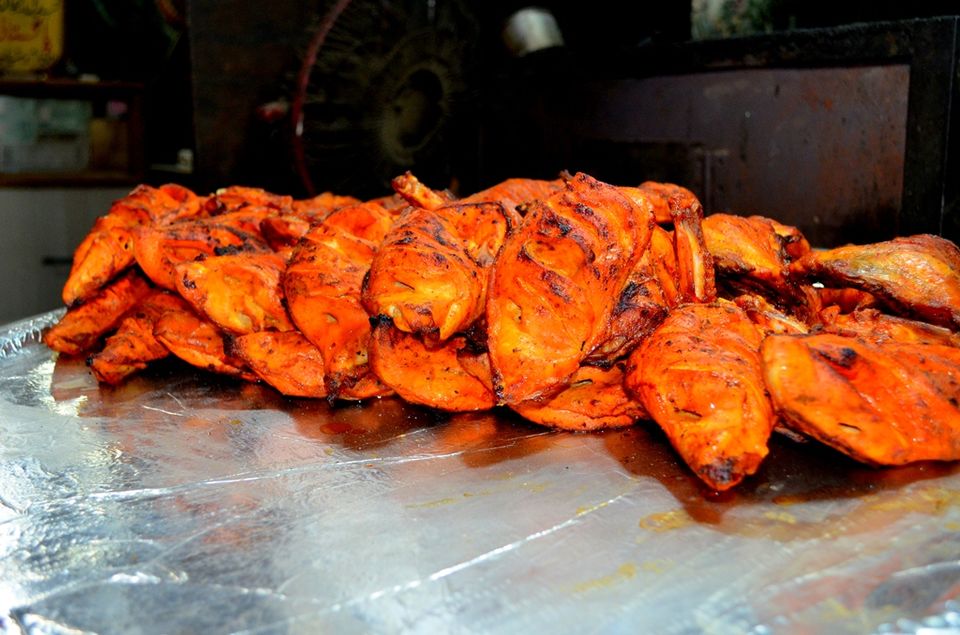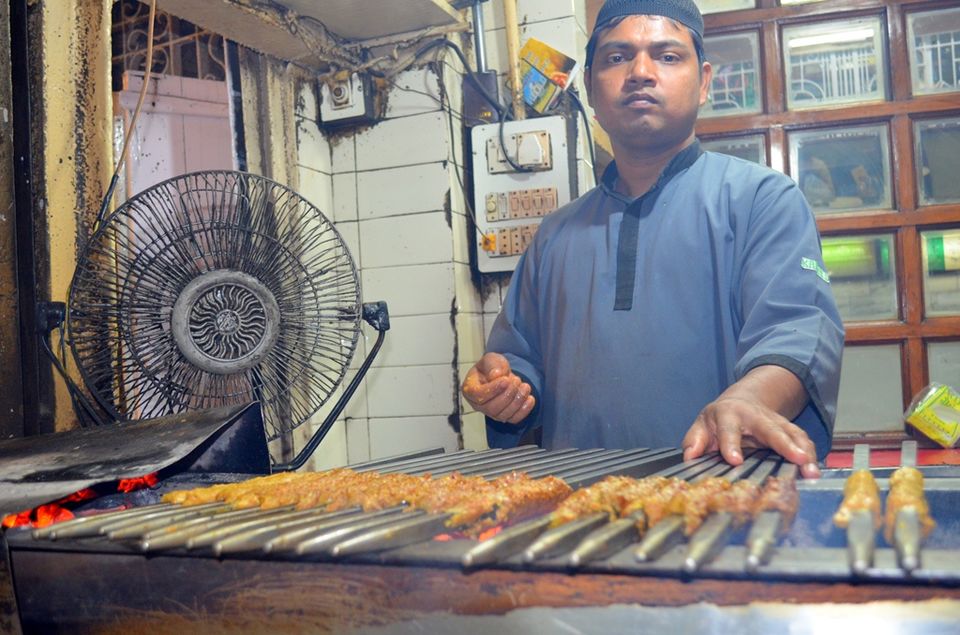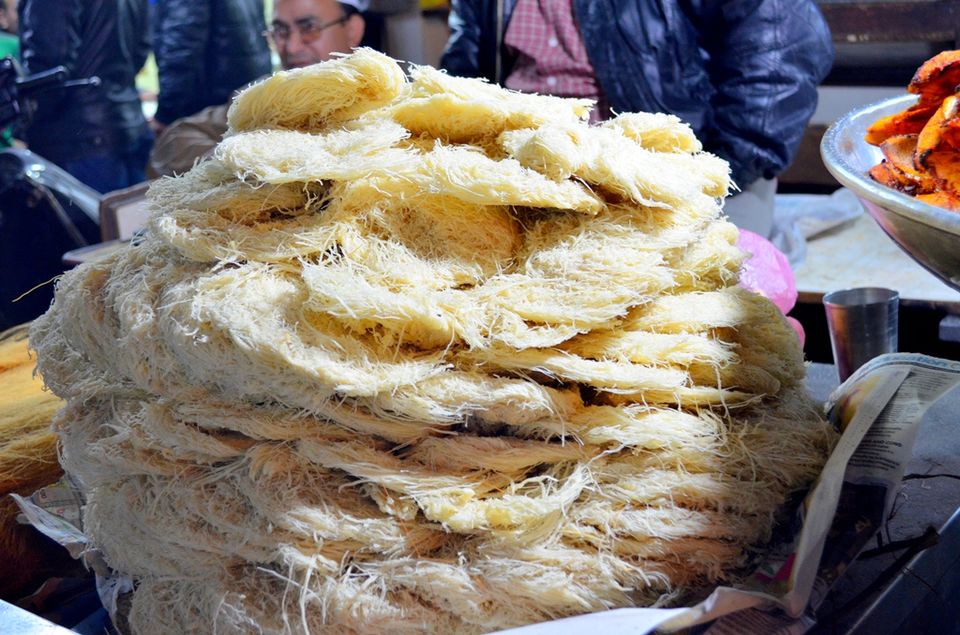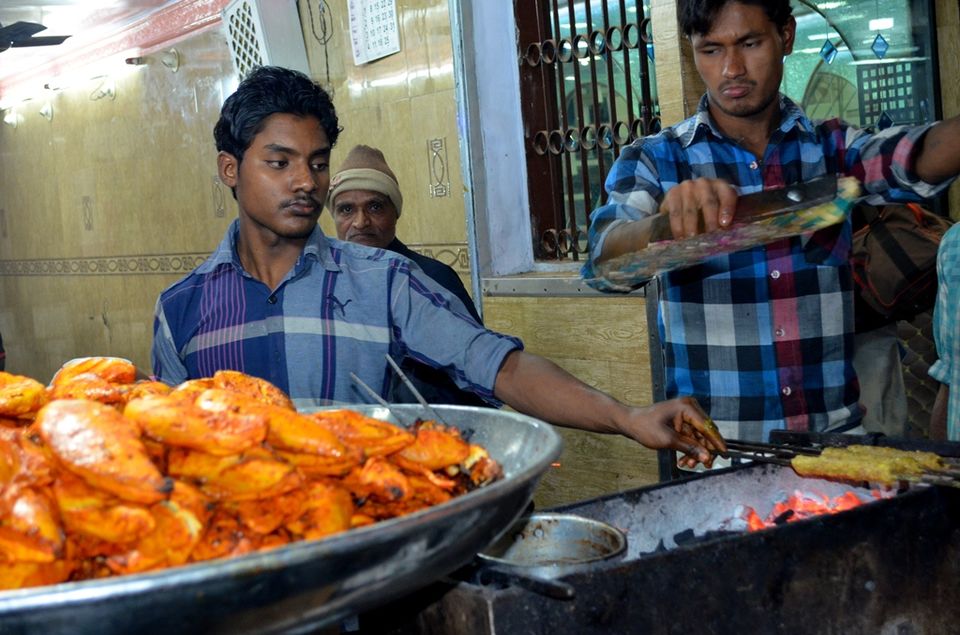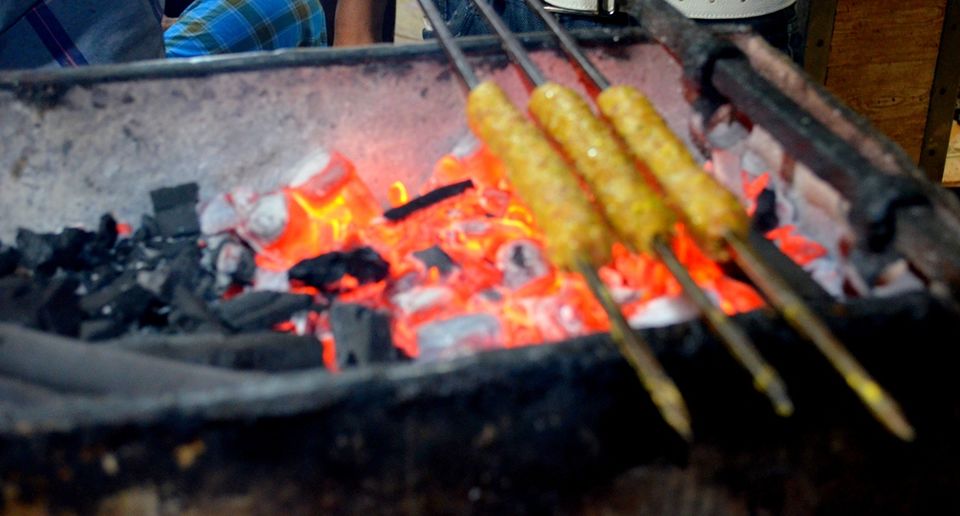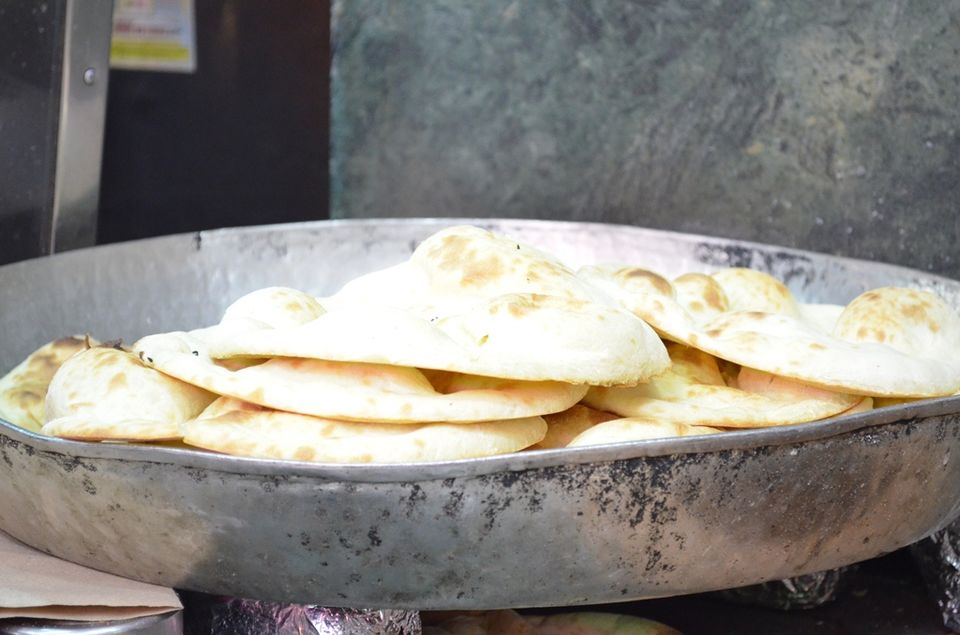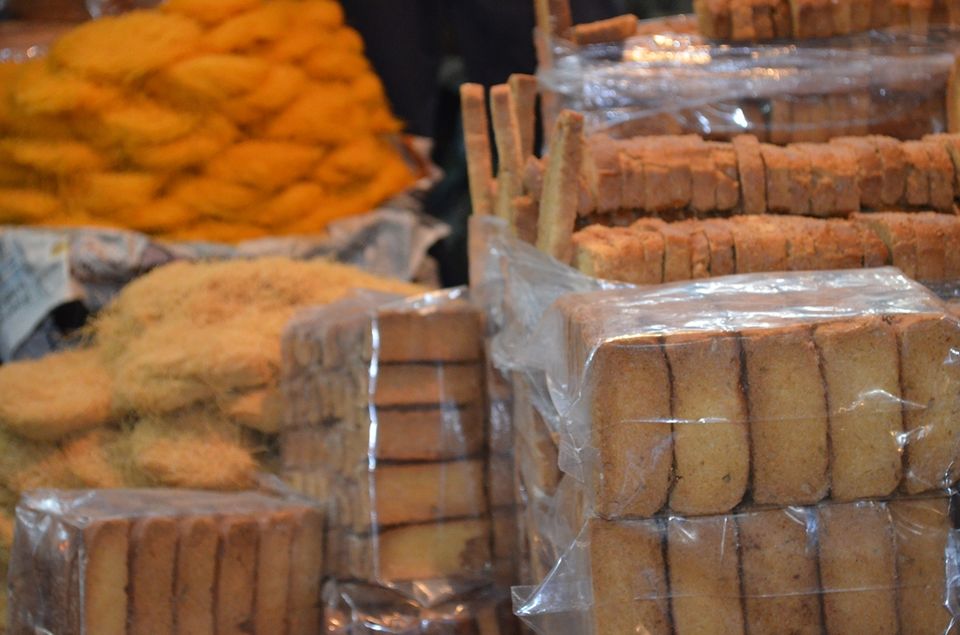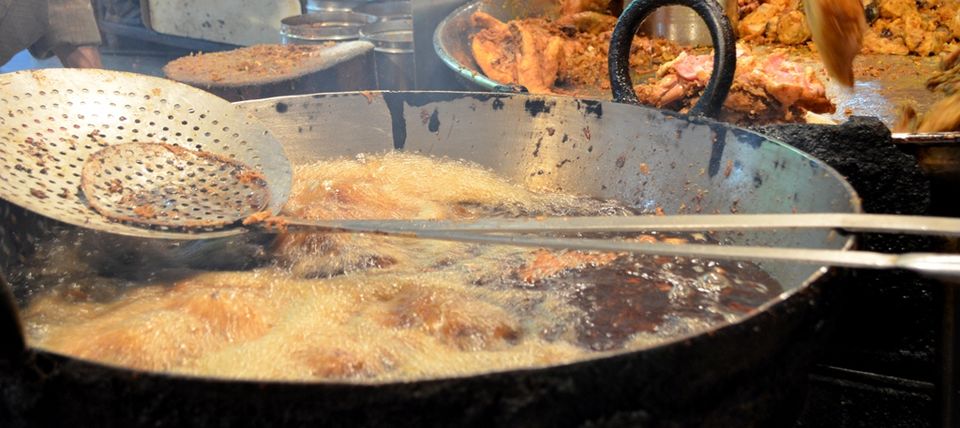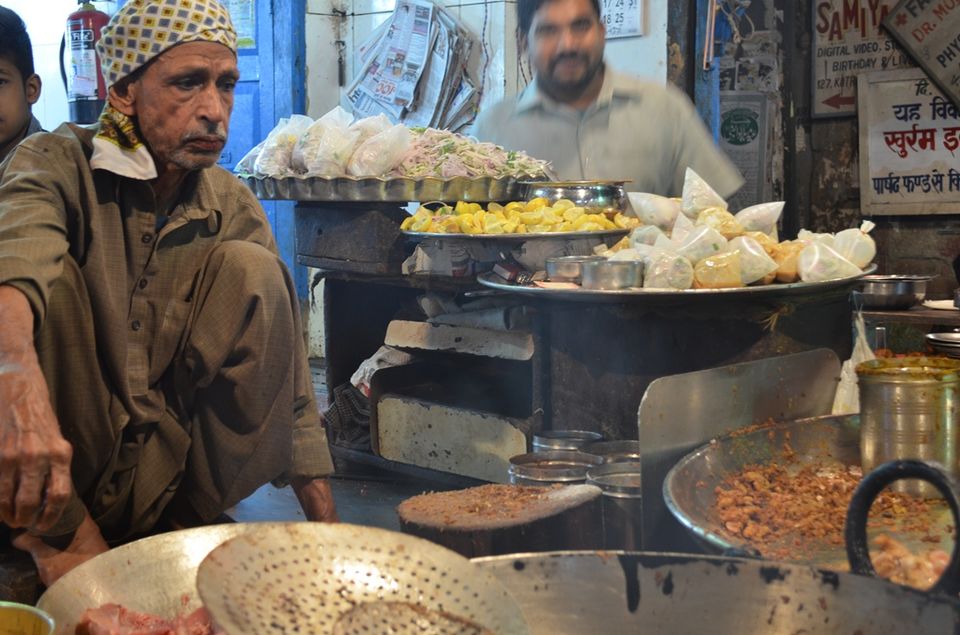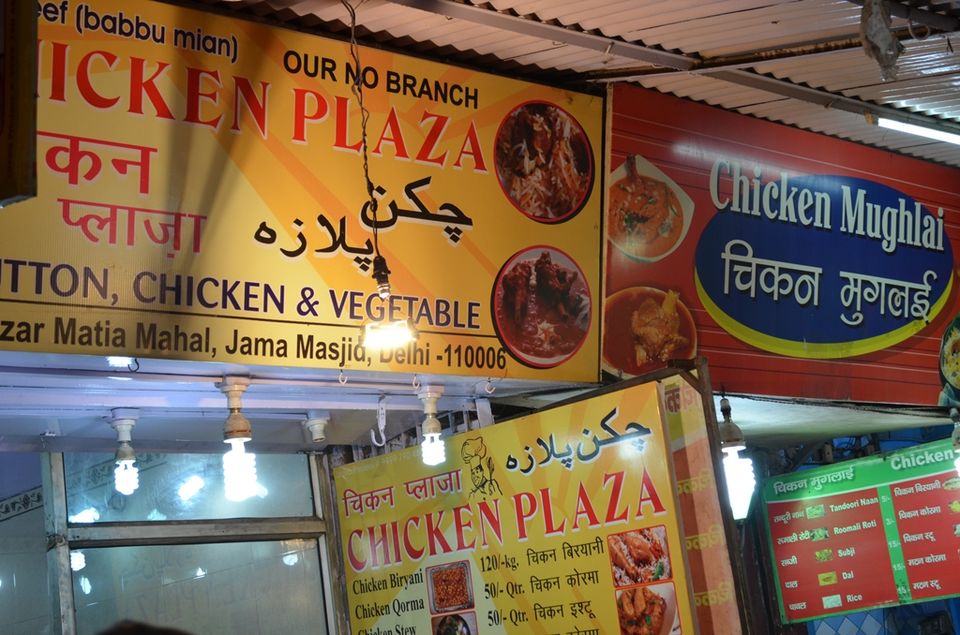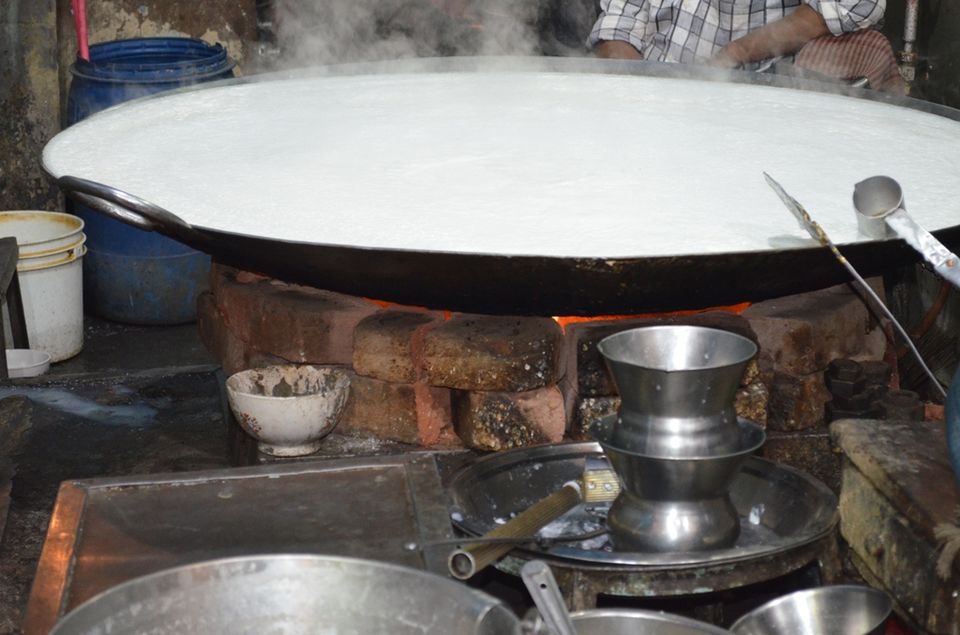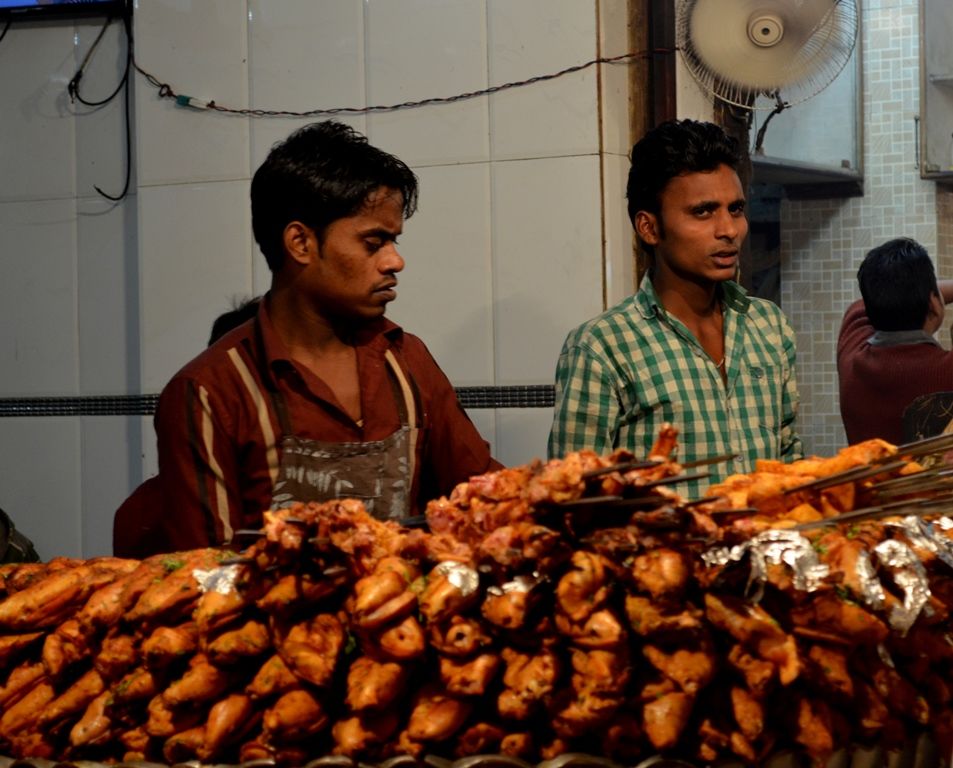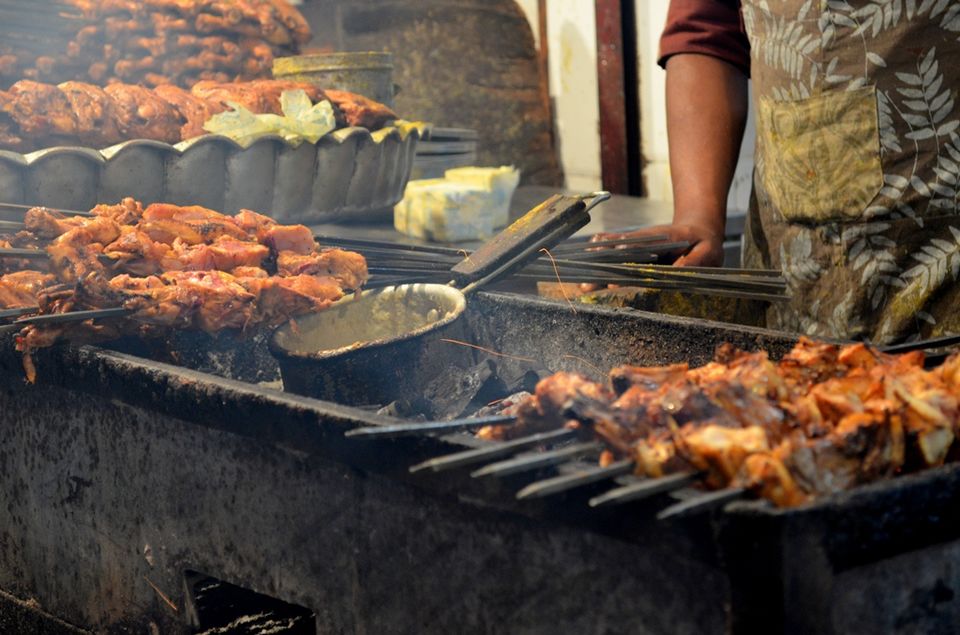 You saw it in Rakesh Omprakash Mehra's "Dilli 6", but there's a lot more in this area which you have to explore on your own... here's my little experience about exploring "the walled city" known as Shahjahanabad once, now popularly known as Purani Dilli...
The Red Fort and Jama Masjid are supposedly two of the mostly visited places in Delhi, be it the tourists, or by the folks dwelling in the city. But the whole stretch connecting the two is rarely explored, although it's a treasure-land for people who are interested in history and FOOD.
History about Chandni chowk:
"Chandni chowk", one of the most busiest markets of Delhi was once divided by canals (which are no longer there) to reflect moonlight, and it remains one of India's largest wholesale markets.
'Chandni Chowk', or the Moonlight Square, was designed and established by Princess Jahanara, Shah Jahan's favourite daughter, in 1650 CE. The bazaar, which was shaped as a square, was given further elegance by the presence of a pool in the center of the complex. In particular, the pool shimmered in the moonlight, a feature which was perhaps responsible for the nomenclature of the marketplace.
One of the most interesting facts about this stretch is that it holds a link of all religions. With the most famous mosque of Delhi, Jama Masjid, built in 1650 in the vicinity, it is an unusual street that has several famous religious shrines, belonging to coexisting religions, lending the street a genuine cultural harmony. Starting from the Red Fort, the street has Sri Digambar Jain Lal Mandir, established in 1656; Hindu Gauri Shankar Temple, built in 1761; Central Baptist Church built in 1814; Gurdwara SeeshGanj Sahib, built in 1783; Fatehpuri Masjid built by Fatehpuri Begum in 1650, one of the queens of Shah Jahan. Apart from these, there are some beautiful havelis, including Mirza Ghalib's Haveli. The Delhi Town Hall was build by the British in 1863, portraying the British architecture.
Food Fiesta:
I was lucky to explore this area during the Ramzan days, when the lane gets more sparkling. The Paranthe-wali Gali and Karim's are quite famous and remains crowded almost throughout the year, but there are numerous other small shops which will make you lick your fingers!
The "food walk" began with the famous chaat from Natraj's, which was established in 1940. You can try chaat from several shops that has popped up in the city, but Nataraj's has a taste of its own. I was surprised to see a flock of foreigners digging into a plate full of Dahi Bhalla, on a Sunday evening.
The next stop was Ghantewallah's, which was established in 1790, and its the oldest shop here, serving the best Karachi halwa I've ever tasted.
Fruit chaat at Chaatwallah's (1923) was another delicacy to be tasted.
Take a turn, and walk inside the Paranthe-wali-gali, offering you Paranthas with different types of fillings, starting from Bhindi to Tomato, to Aalo, and Papad, and dry fruits and what not!! But I would suggest you to try two of them, the Dhuandhaar parantha (which is stuffed with chilly seeds) if you want something really hot and spicy, and the Rabri parantha (which has yummy rabri inside a crispy parantha) !
Walking down the lane, taking a turn towards Khari Baoli, there's Kakke-di-hatti, serving varieties of naans, and dal makhni.
Giani's icecreams and kulfis are famous, and has numerous branches all over Delhi, but the oldest one is just next to Kakke-di-hatti, and their speciality is Rabri Kulfi served with honey and dry fruits. And if you are there during the mango season, don't miss out the Aamras.
The famous Jalebiwallah was our next stop, biting the crispy sweet jalebis.
That's a lot of food, and then you'll really feel like making a little space in your stomach to further go for another ride, a Non-veg one this time.
Walking down the narrow lane, which is usually the place for jewelry shopping, we sipped into fresh lime soda with jaljeera.
The street next to Jama Masjid's main entrance was the place be... thousands of people, the cacophony, the lights and the shamiyaana, and of course, the aroma of kebabs all around...
We started off with beef-kebabs, which were 20 bucks a plate, served with an exclusive chutney.
Next was Chicken reshmi kabab, which were dipped in a gravy of butter (yes, forget about calories and all)... the kababs were perfect, succulent with a tinge of smokiness.
Al-Jawahar was our next target, where we had to wait for some good 15-20 minutes to get a place to sit. Badam pasanda, chicken changezi, mutton korma, biriyani, mutton boti kabab are the must to be tried here, and no matter how full you are, you'll have to have a bite from all to satisfy your tastebuds.
Desserts are a must, and what can be better than firni and shahi tukra!
And finally, ended with a Paan from Chacha's shop next to the masjid.
The sunday evening was indeed an evening to Binge!!
P.S- This was organized by bookmyshow and SeekSherpa, and our friend Mohit Arora took us to all the food joints and showed us around.