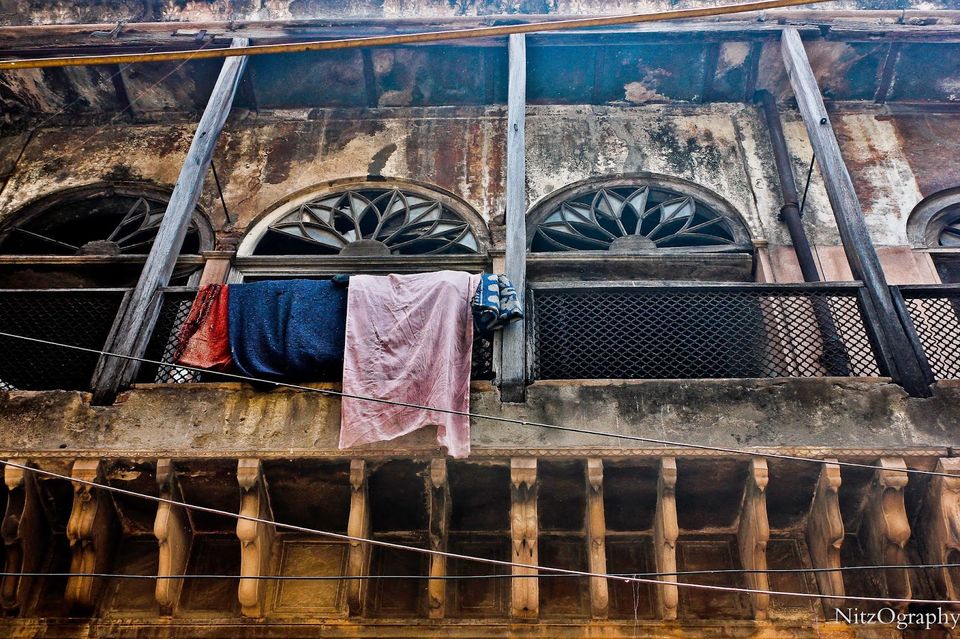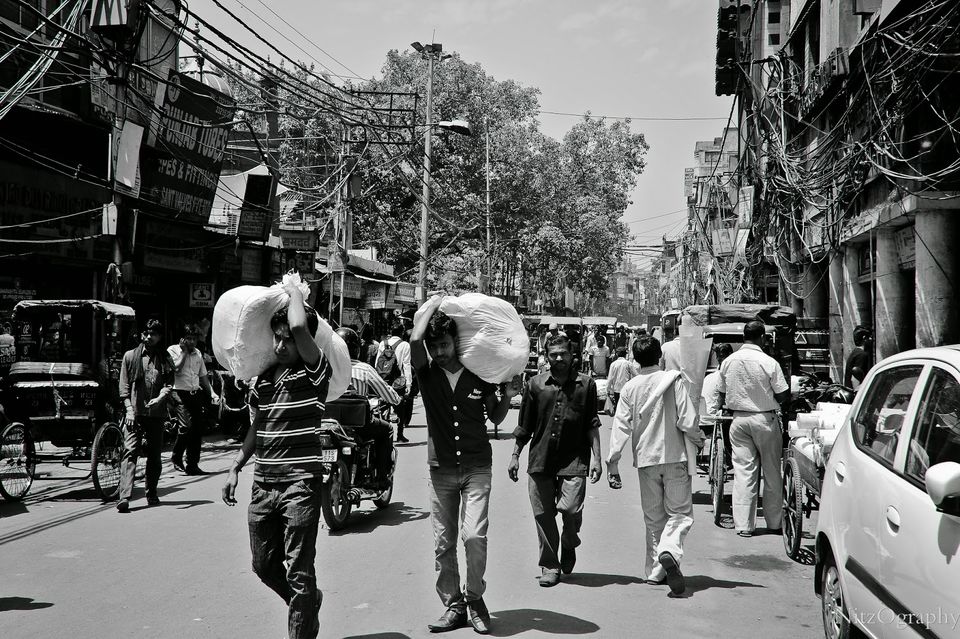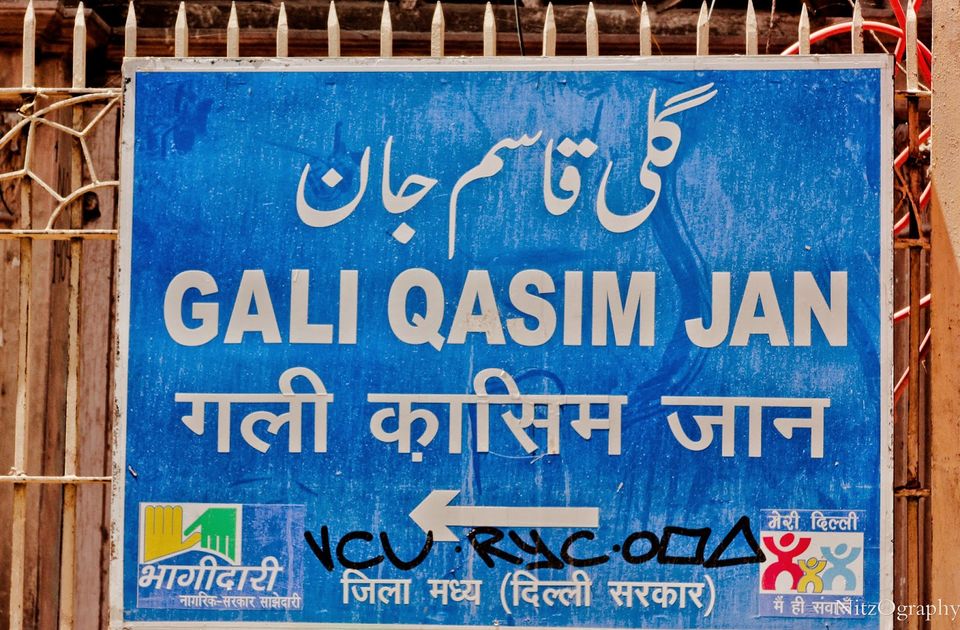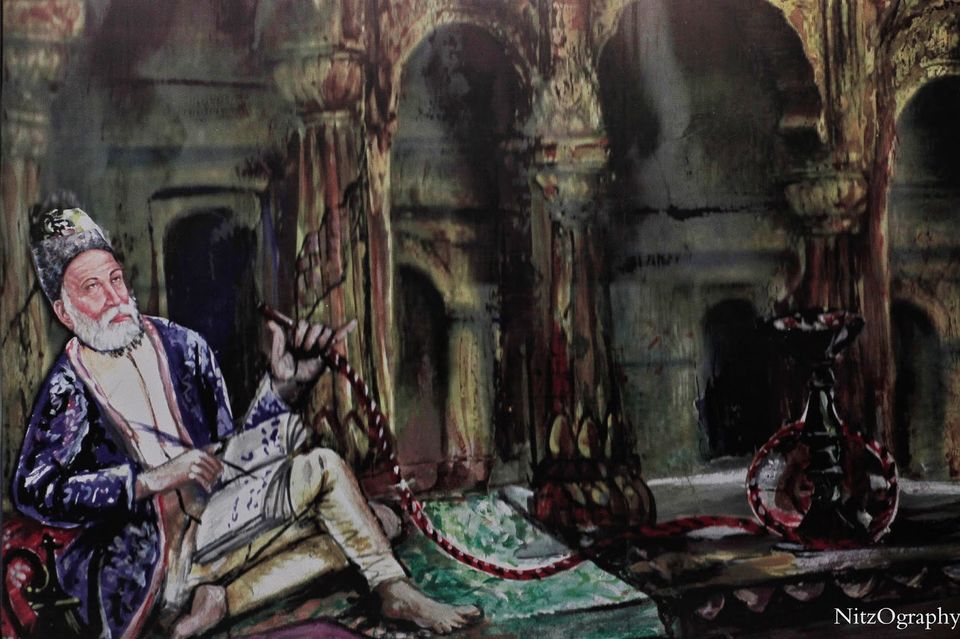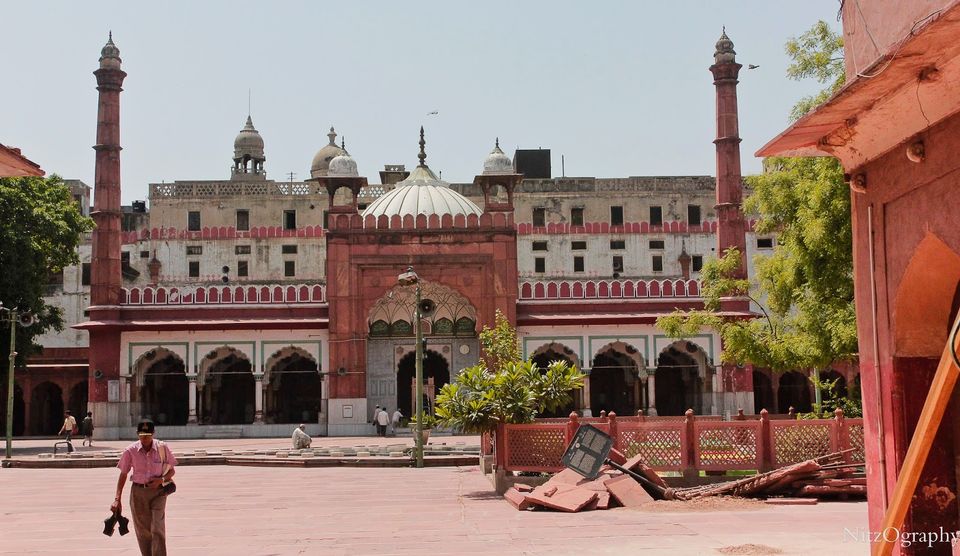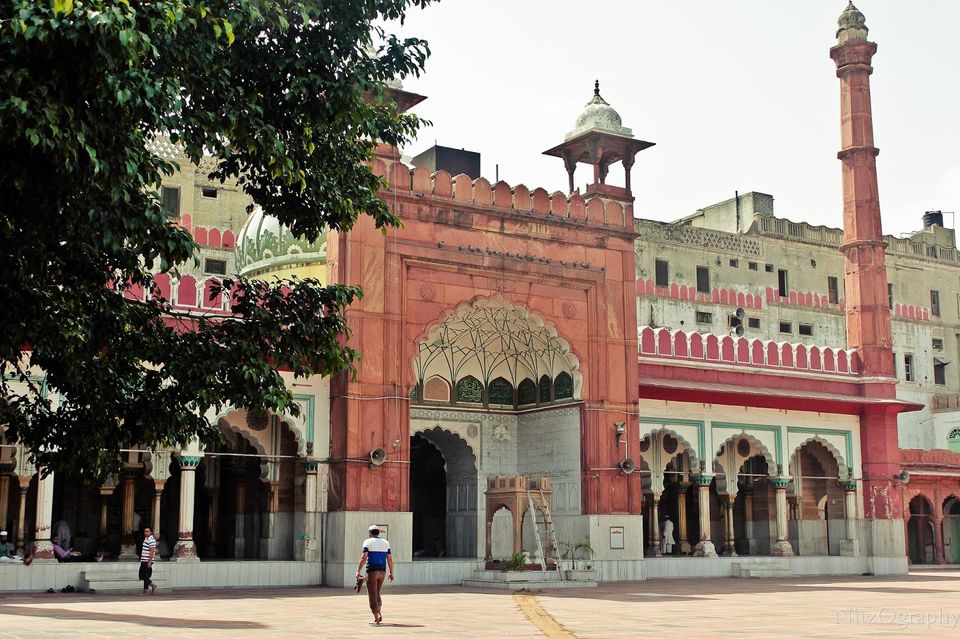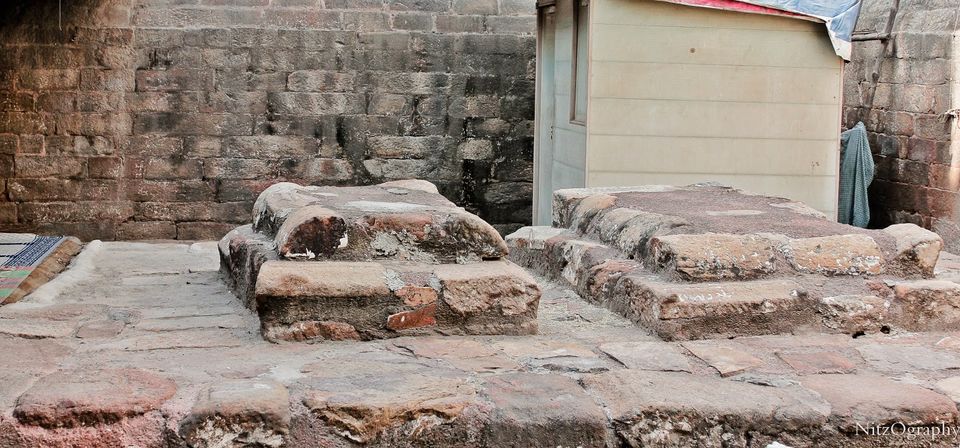 Delhi - National capital territory of India, one of the largest metropolitan city. 300+ Heritage Monuments, 15 Dynasties & 100+ Rulers, comprising of 15 Historic cities and 1 Delhi stands with a glorious history of 3000 years.
Zareee Zarree Mein Usi Ka Noor Hai; Jhak Khud Mein Woh Na Tujhse Door Hai ..
Ishq Hai Usse To Sab Se Ishq Kar; Is Ibadat Ka Yehi Dastoor Hai .. (From Movie Delhi 6)
"You will find him everywhere, he isn't away from you
If in case you love him, you need to love everyone
That's the only way you can fall in love "
I have just made an attempt to cover certain places in Delhi, some are lesser known monuments and some are popular among the traveler. Lesser known monuments like Raziya Sultan Tomb are the places where it has become difficult to reach, narrow passage, rampant despoliation, encroachment, urbanization and neglect.
Mirza Ghalib Ki Haveli :
Mirza Ghalib born Mirza Asadullah Baig Khan on 27 December 1797 – died 15 February 1869) Ghalib ki Haveli was his residence after 1860's and is now a heritage site  located in the Gali Qasim Jan, Ballimaran, near Chandani Chowk Old Delhi.
Ghalib lived in this Haveli for a long period of his life after he came fromAgra. While staying at this Haveli, he wrote his Urdu and Persian 'diwans'. Many a year after Ghalib's death the place housed shops inside it until the year of 1999 after which the govt. acquired a portion of it and renovated it bringing back its old world Mughal magnificence & splendour. It was given a special touch with the use of Mughal Lakhori bricks, sandstone & a wooden entrance gate to obtain that feeling of the 19th century period
Fatehpuri Masid :
Fatehpuri Masjid was built in 1650 by Fatehpuri Begum, one of Shah Jahan's wives. The mosque is built with red sandstone on a large scale and is surmounted by a single dome. This mosque is a beautiful specimen of the magnificence of Mughal architecture and stands as a silent spectator, witnessing all historical events right from the Mughal and British periods till date. Flanked by towering minarets, the mosque has a traditional design with the prayer hall having seven-arched openings. Among the seven arches, the central arch is the highest.
In the video you have seen people offering prayer to Allah. Namaz is the Urdu word for Prayer, Namaz is the form of Worship of Allah performed by Muslims. Namaz has been made compulsory for Muslims 5 times daily :
Fajr: Early morning just before sunrise.
Zuhar: Afternoon paryers post the period of Zawaal (when sun is perpendicularto earth).
Asar: Post afternoon and before Sunset
Maghrib: Just after Sunset
Isha: Late evening after the Sunset
Praying Namaz requires one to be clean in all respects, be it's the physical self, the surroundings or the intent, also advisable to lay out a clean piece of cloth called the Musalla (Prayer mat), on which to pray rather than on bare ground. Another important requirement in preparation for Namaz is the Wuzu (ablution) which requires one to clean his mouth, nose face, hands, head, neck and feet with running water to purify oneself physically. No matter how hard a person prays or for how long he lies in prostration (Sajda), unless his intention are clean and motives selfless, the Namaz will not be accepted by Allah.
Namaz is basically to purify oneself, seek forgiveness for the sins we commit intentionally and unintentionally, and pledge not to repeat it. It teaches one to have his feet on the ground and submit to the Will of the Almighty, before Him all are helpless. Namaz makes us compassionate and believe in the equality  of mankind. It gives a message that when the Jamaat (congregation) stands before Allah for observing Namaz, there is no distinction between the prince and the pauper. All will stand alongside each other and pray in a similar way and recite the same verses from the same Holy Qur'an.
Masjid Fatehpuri has three gates, one is right in front of the Red Fort at Chandni Chowk and the other two are in the north and the south. Id-ul-Fitr and Id-ul-Azha is celebrated in a grand way in the Fatehpuri Masjid, Delhi. The place is on the heart of the city , Khari Baoli Road, Chandni Chowk, Fatehpuri so it can be reached very easily. The different parts of the mosque are beautifully decorated and are a visual pleasure.
Tomb of Razia Sultan (1240 AD) :
Tomb of Razia SultanRazia sultan was the first lady ruler, who ruled Delhi between 1236 to 1240 and was killed under Conspiracy. This tomb was built by her brother, Moyuddin Bharam Shah in 1240 A.D. on the bank of river Jamuna in solitary jungle. However later this tomb was merged in City Shahjahanabad near
Turkman gate. There is one more grave in this tomb which is believed to be of Sajia Begam the sister of Razia Begam. Today there is only one narrow lane left  to reach this tomb near Turkman gate in the area known as Bullbulli Khana.
Razia Sultan's Tomb Chamber is in Old delhi, in Bul Bulli Khana Chowk, Sitaram Bazar, Chandani Chowk. Perhaps the most less visited place. There is no dome or any crowd here. Little has she got the acceptance of being first woman ruler of Delhi
Despite being the torch bearer for women, she finds very little space in history. Today she rests in her grave at Mohalla Bulbuli Khana near Turkman Gate in Old Delhi along with her sister Sajia. Although unknown to most people living in Delhi, the residents of the Walled City know about it a little.
Jama Masjid :
The Masjid-i Jahan-Numa  commonly known as the Jama Masjid of Delhi, is the principal mosque of Old Delhi in India, Commissioned by the Mughal Emperor Shah Jahan, it is the largest and best-known mosque in India. Construction began in 1650 and was completed in 1656. It lies at the beginning of the Chawri Bazar Road, a very busy central street of Old Delhi. The later name, Jama Masjid, refers to the weekly Friday noon congregation prayers of Muslims, Jummah, which are usually done in a mosque, the "congregational mosque" or "jama masjid". The courtyard of the mosque can hold up to twenty-five thousand worshippers. The mosque also houses several relics in a closet in the north gate, including an antique copy of the Qur'an written on deer skin.
The mosque was the result of the efforts of over 5,000 workers, over a period of seven years. Use of white marble, wide stair cases and arched gateways are the hallmark of this popular mosque. The mosque has a vast paved rectangular courtyard, which is nearly 75 m by 66 m. Its courtyard has the capacity to hold nearly 25,000 worshipers. The central courtyard is accessible from the East.