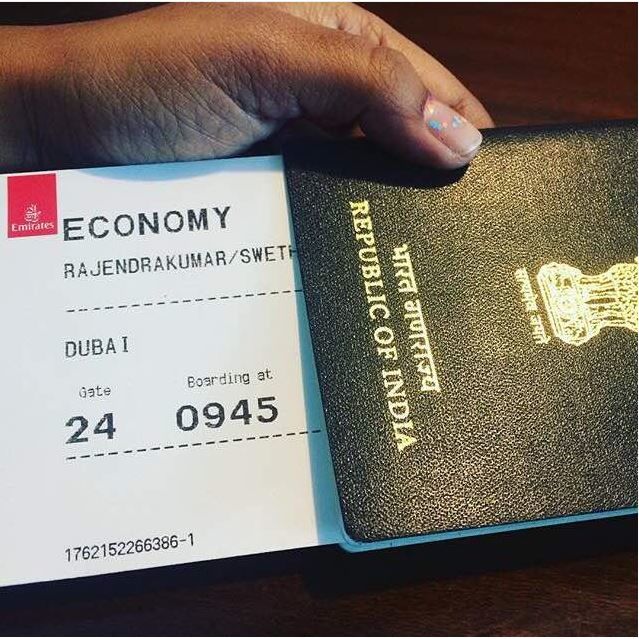 #TripotoTakeMeToHimalayas
I usually love the time during August to November, that's when the big trip happens somewhat by chance, or the inkling clicks to my friend and I to plan our international trips.
It was 2016, my friend and I had just returned from majestic Ladakh on august. And we were wondering if any stamps would happen in our passport this year. And that is when I got lucked out and traveled to US from my work for 3 weeks in the month of October.
It was then that it ticked to our minds that may be on my way back from USA, I could visit Dubai or may be stopover and take a transit visa to see around the places. I asked my friend to join me from Bangalore and she was excited too.
Due to baffling issues I could not take direct flight to Dubai from US; So I landed Bangalore directly from US to take a separate flight to Dubai. I recollect having that crazy jet lags, it was like a dizzy hangover. I landed at 3 am in morning and my flight to Dubai was at 8 am or so. for a moment airport was my home.
I waited for my friend to arrive at the airport and had multiple coffees to keep myself awake. I at least wanted to look fresh, but the first thing my friend uttered when she saw me was "why do you look like zombie, so pale "?
I unheeded her comment and was so happy to see her and was enthusiastic for our new adventure.
Day 1- We boarded the emirates, and the plane looked so royal with their red and green blend of paint. Soon enough we were in sky and I don't even reminisce nodding off. We landed around early afternoon and checked out of flight. We took an elevator to get out of the airport and were mesmerized by the waterfall that was seen from the glass view inside it. The waterfall was kind of hypnotizing us with its drop like enchanting. Later we took a train that was at the airport to cross the terminal to exit.
By then, something crazy happened. My friend misplaced her passport and I suddenly woke up from my sleep walk and was like. "Where did you lose it?" She was trembled and did not know. Then we went to a cop at the immigration center and explained him about our issue, he immediately called someone with his walky talky and spoke something in Arabic. Then he asked us to rush to the golf cart and took us near the plane thinking we may have lost it there. Luckily the plane had not flown anywhere else. They found the passport it in our seat and stated that we were lucky enough to get it back and to be careful. Finally we exited the airport and took a deep breath outside the airport post our first blooper.
We checked into our hotel and I took a long nap to get over my jet lag from my 2 day flight from US. meanwhile my friend went around and enquired everything she can about commuting to places before I could wake up in evening.
Day- 2- The next day we took a metro to visit the tallest skyscraper burj khalifa. We entered the Dubai mall and we walked and strolled. The mall was so vast like a continent in Europe. We walked through the ice rink and the aquarium with underwater zoo. well along we took a ticket to visit the top view from burj. The elevator itself was so beautiful, that laser light inside was so enthralling. The speed of the elevator was like 36km per hour and you won't even realize the speed.
We reached the top view at 148th floor at the observation deck and we could see the whole city. One part of the city is covered with full of buildings and the other end the sea and towards the other the dessert. The blend was worth to witness.
It was soon enough a time for sunset and we stepped down to Dubai mall and were on time for our next sight which is the Dubai Fountain.
We stood close to where the water sprinkles on us and it was magical. The selection of the melody and the lights on the fountain to dance itself was so delighting. We don't remember the count of how many plays we stood by and cherished it. We took a boat ride on that lake. Burj khalifa in the night was lit with colorful lights with a slow music at the background. By night we had couple of drinks and then got back to our hotel.

Day 3-The next day went to the Dubai creek park with the hope of riding on cable car. But sadly it was under maintenance. So we took a ride to sunset beach situated behind the sunset mall in Jumeirah with an awesome view of Burj Al Arab. We played in the beach for like 3 hours, by evening we strolled around the city and did some street shopping like typical girls. We went around some mosques and also the witnessed the outside view of palm jumeirah.

Day 4- It was the fourth day at Dubai and it was awe-inspiring so far. The sheikh came by near our hotel to pick us up for evening dessert safari. We drove to sand dune which was an hour away from the city in the SUV. We reached the sand dune and took the quad bike rides. It was so fun. I wore a turban like an Arab. We enjoyed the sunset and sipped some fresh fruit juice. It was nearly nightfall and was the audience to watch the tanura and belly dancing show, it was a fine-looking cultural performances. We were served Arabic cuisine dinner with shisha. We even got the henna tattoo done and spent the rest of the beautiful night.
Day 5- All good trips come to an end sadly. The day finally arrived for me to go home. We finished our last minute shopping before we could take a flight in afternoon; we savored the Arabic food for one last time. As we boarded our plane, like always we could not have had enough of our beautiful Dubai experience and will cherish these memories forever and ever.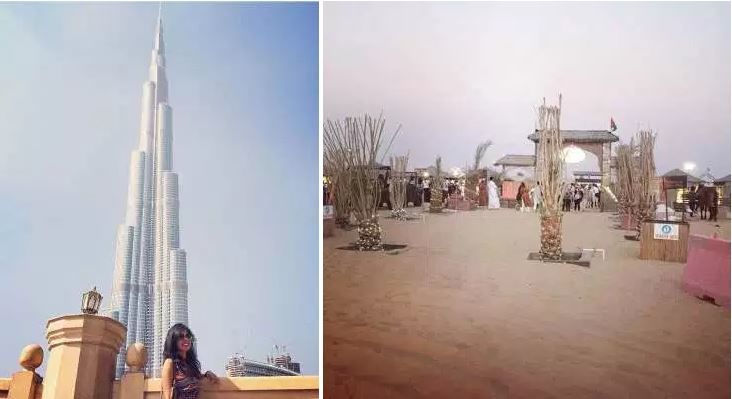 Cheers,