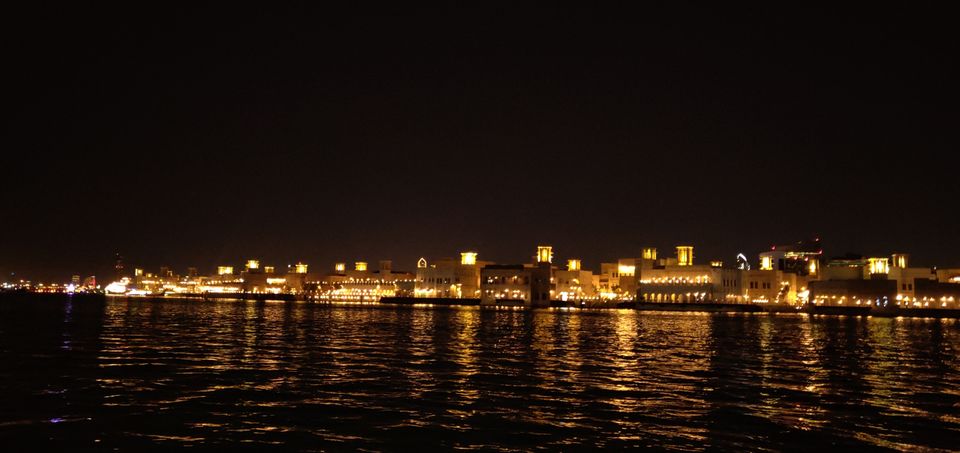 Today we had a reservation for the famous Desert Safari in Al Khayma Desert Camp in the afternoon so we decided to rove places near our apartment in morning. Our apartment was situated in the prime location as Burj Khalifa, Emirate Towers, Dubai Mall, everything was nearby.
By noon after lunch our pickup vehicle came. It was 45 min journey to deep desert. We had a stop before we reach the camp, where we had an option for quad biking. Ohh Yess, we took 2 bikes and explored a bit. After that we continued moving to the camp where our driver drifted half the way to the camp. In between we took a stop for some photographs and sand boarding. It was my first time in desert, forget sand boarding, yes i fell and rolled like 'Po' in 'Kung Fu Panda 3', it was real fun. We continued to the camp. Reached there by 6 in the evening, we had a short camel ride and there were programmes in the camp. Ahmed it was who grabbed our attention with his incredible fire show. We had the authentic Middle Eastern Cuisine for dinner and next the Belly Dance, her performance took my breath away. After that my brother took me to enjoy the stars above and Shisha (Hookah) in front.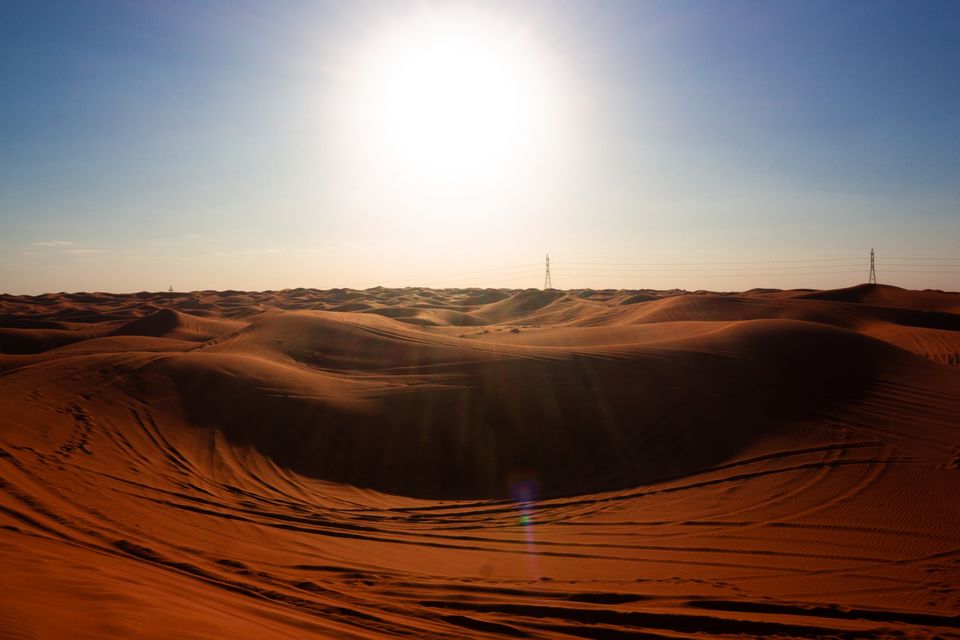 In the morning we had our eggs and toasts we left to Burj Khalifa, the building had an elevator that travelled at a rate of 10 m per sec, we went up to 125th floor approximately in one minute, that was super fast. Floor 125 and 126 was the limit for the visitors with normal pass. In total there is 163 floors. The view from the patio was amazing, could consider the vehicles beneath as small as ants.
Underwater Aquarium & Zoo was situated in Dubai Mall which is right next to Burj Khalifa. Imagine a foot long crab next to you ALIVE? It was so huge but cute. Once we were done with Aquarium we started to explore Dubai Mall. After 2 long hour walk we completed ⅓ of Dubai Mall and we were tired, so we left for home. Later that day we returned to Dubai Mall to watch the Fountain show. It was just 5 min long but worth watching with the background music played.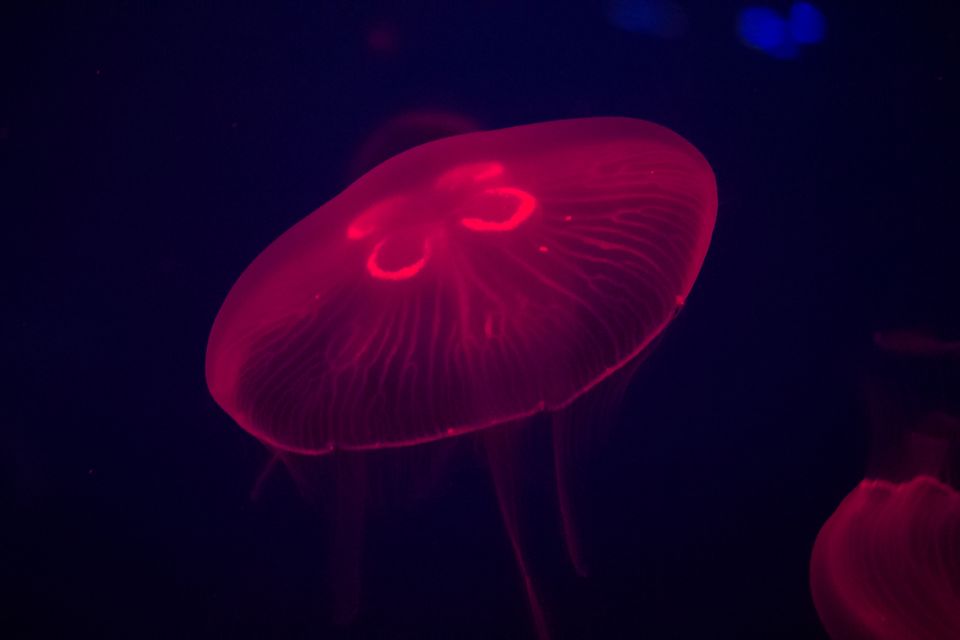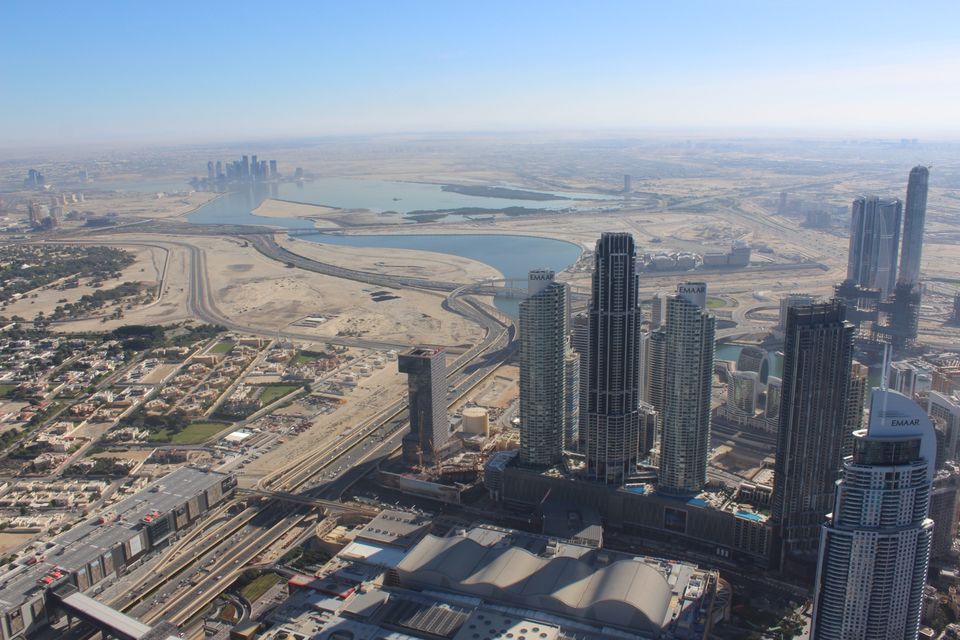 It went hectic to reach IGI Airport Delhi to catch my flight to Dubai as my train to Delhi was so late. Somehow managed to board on SG 11 (can't forget this flight number).
Yes an hour and 30 min was the time difference comparing to Indian Standard time. It was my first time traveling outside India that too alone.
Everything was systematic over there, followed my brother's instructions and finally immigration was done and i went to collect my luggage. Saw my brother waiting there for me and i was happy. We took metro to Financial Centre where our apartment was reserved, where our parents were waiting for us.
We had a reservation for a cruise dinner in Old Dubai, to save money we decided to travel through metro. Reached Al Raz where we got down and went to Gold Souk (World's largest Gold market). Every other shop was shining with their Jewelry display. From there we took a walk to our Cruise. It was a great experience to have River flowing next to you while having dinner.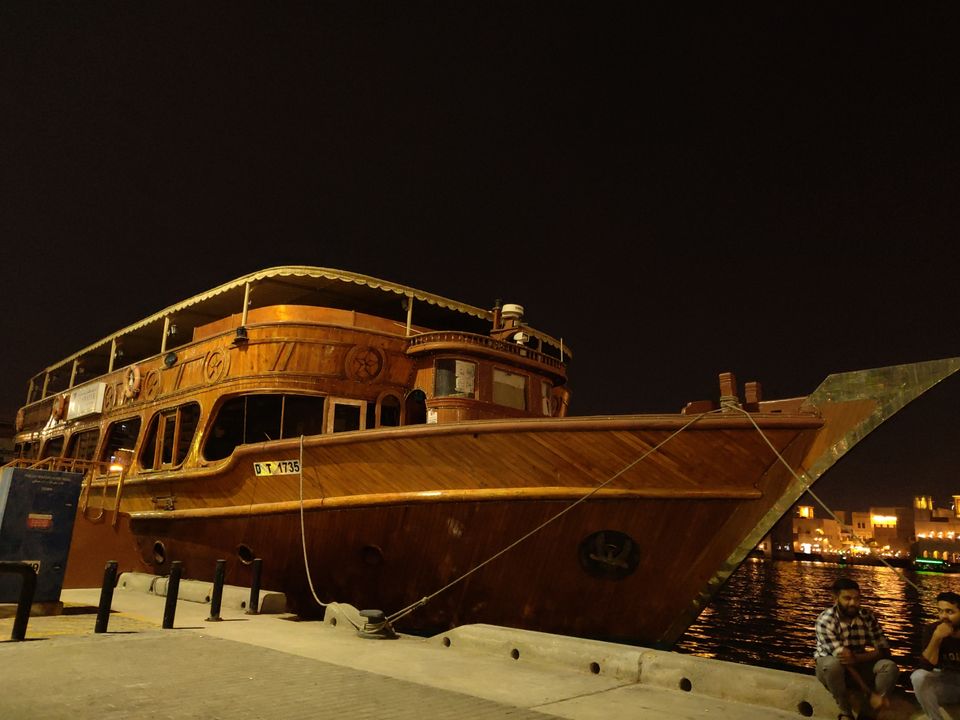 Morning by 7 we left for Abu Dhabi, we reached the Grand Mosque, I found peace among the crowd that day. We continued our journey, by 2 pm we reached Ferrari World. We have 5½ hr to enjoy, I looked my brother to see the same excitement i was having. We got our tickets and started to follow the map in Ferrari World. Formula Rosso, World's fastest roller coaster, took us from 0-240 km/hr in just 5 sec, "WOW" right? We gained a lot of knowledge about Ferrari and its history. There was Flying Ace waiting for us (another roller coaster ride). Flying Ace had a description saying "360° turn without any loops", i was surprised to see that the track had twists instead of loops. Reading the description my parents said a clear "NO" for the ride so it was just me and my brother, for our luck we were in the front row, we experienced ZERO gravity twice while riding.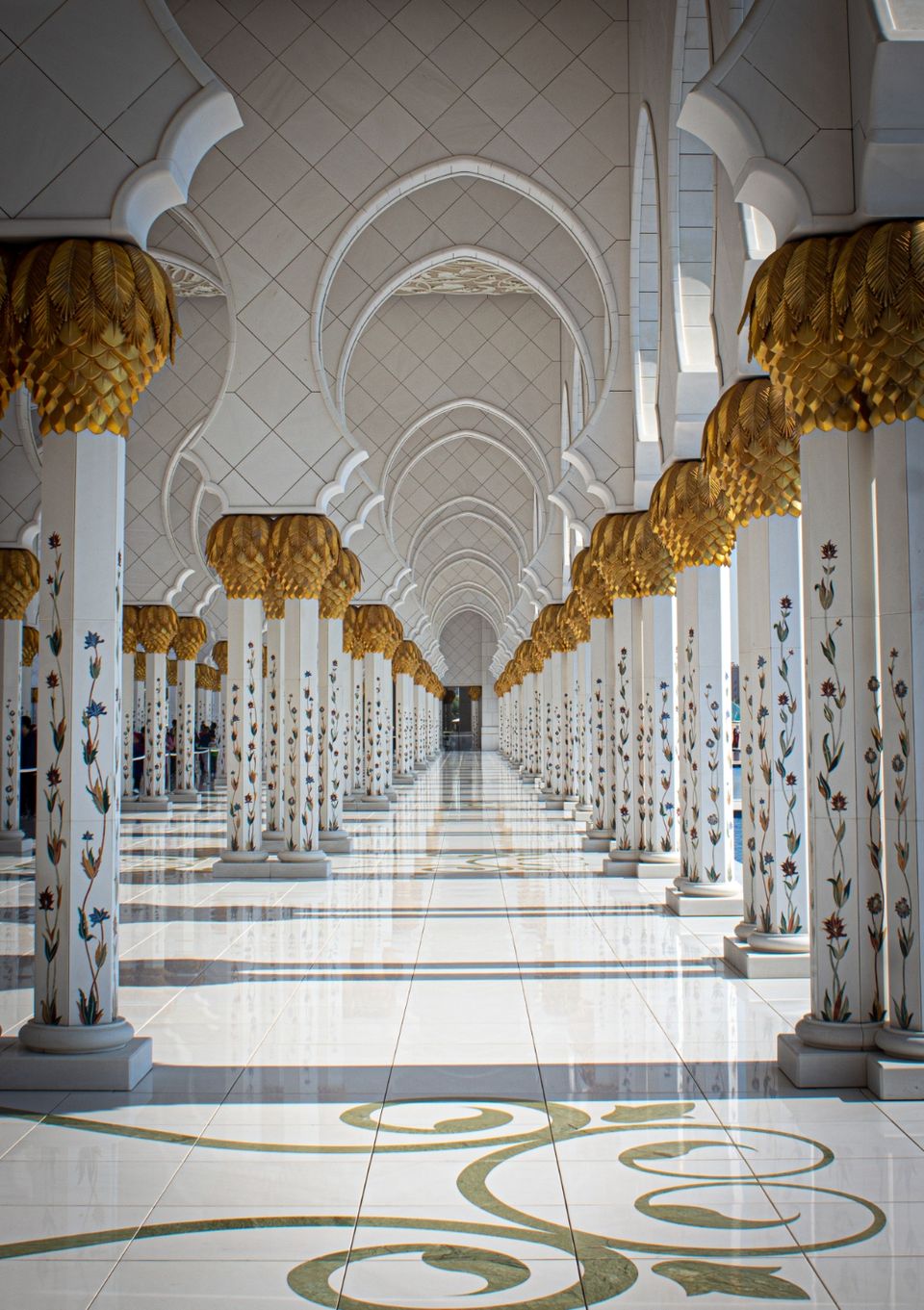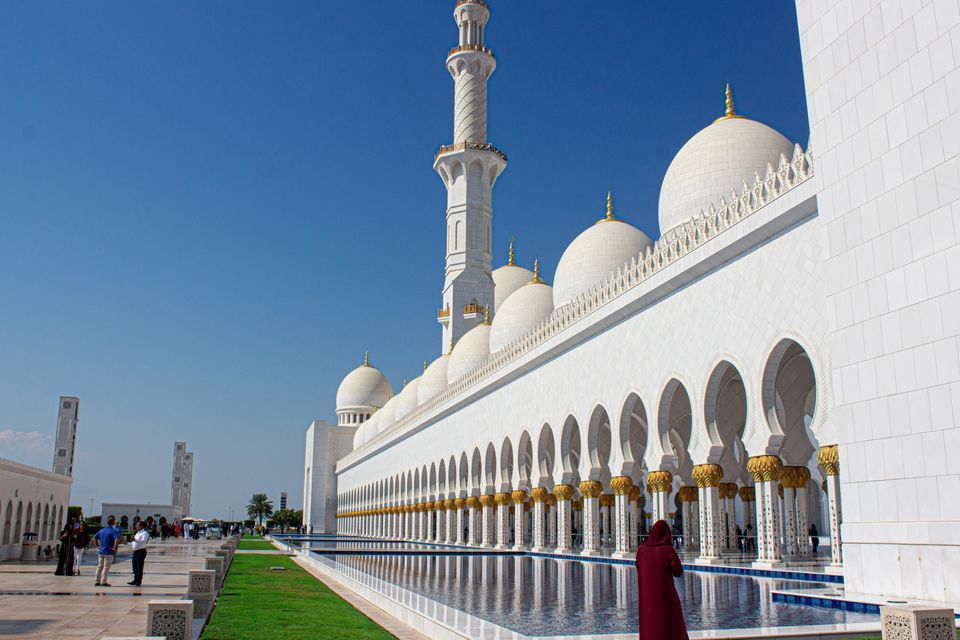 It was a lazy day as we were tired returning back to Dubai the previous day. Post breakfast we went to Dolphinarium and Exotic Bird Show. I thought dolphins were smaller in size but in reality a 12 year old dolphin was almost 3-4 ft. Dolphins are smart and playful with human encounter.
By evening we went Za'abeel Park to visit Dubai Frame. Its a 48 floored building shape like a portrait frame. From the top you could see both Old Dubai and New Dubai on each side.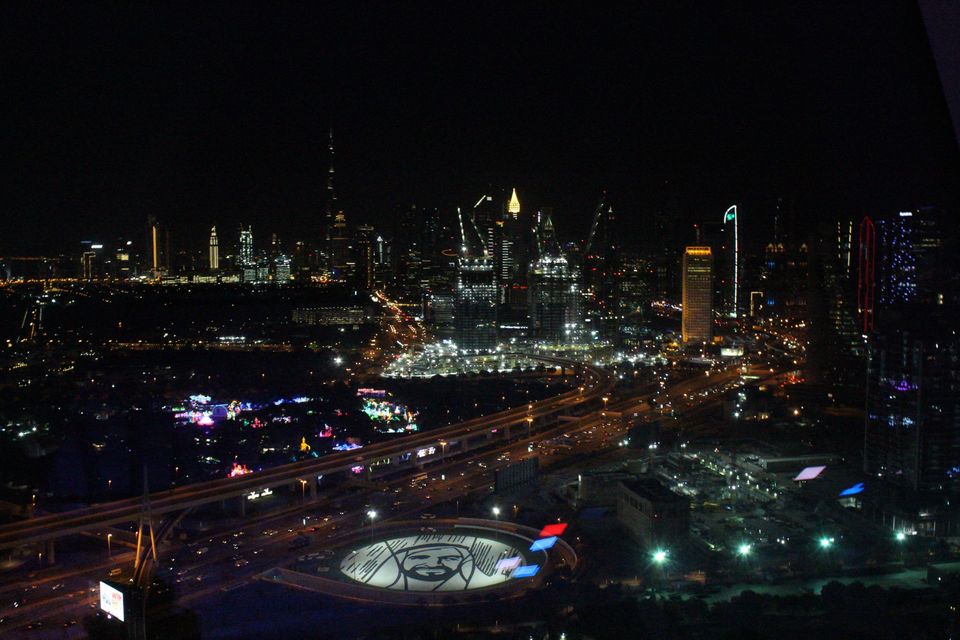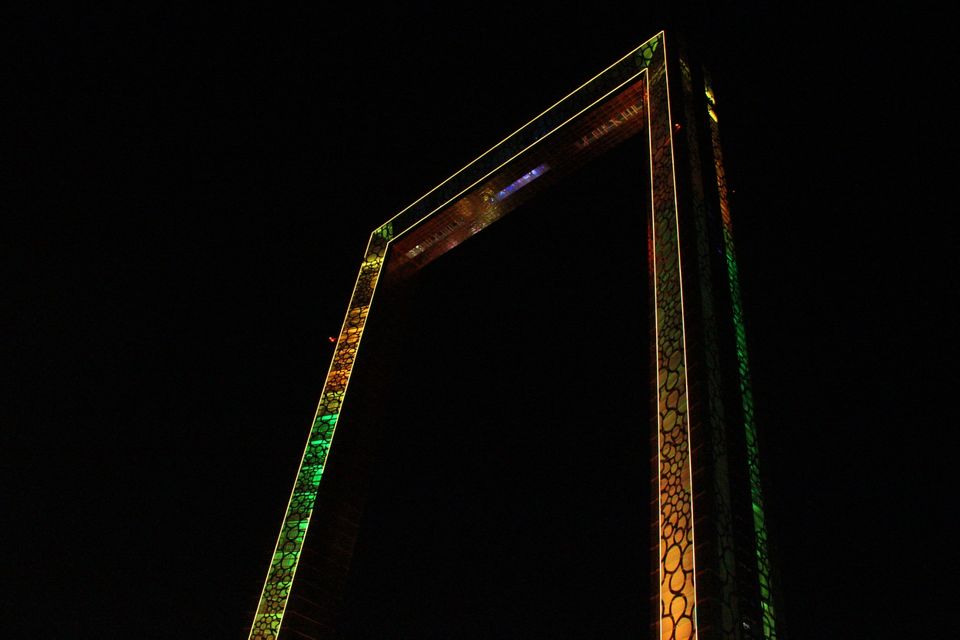 Today we went to Jumeirah beach, saw the famous Hotel Burj Al Arab. We then went to Palm Jumeirah, couldn't get the aerial view but follow the Palm.
Evening we started our journey to Global Village. To my surprise an Audi came for pickup, it was my first time in an Audi A6, it was hard for me to cough and sneeze inside an Audi as my subconscious mind said "You're making the Audi dirty".
Global Village was another world, it combined cultures of 90 countries in a single place. We had a long walk for 4½ hours with lot of excitement. Had few purchases during our walk.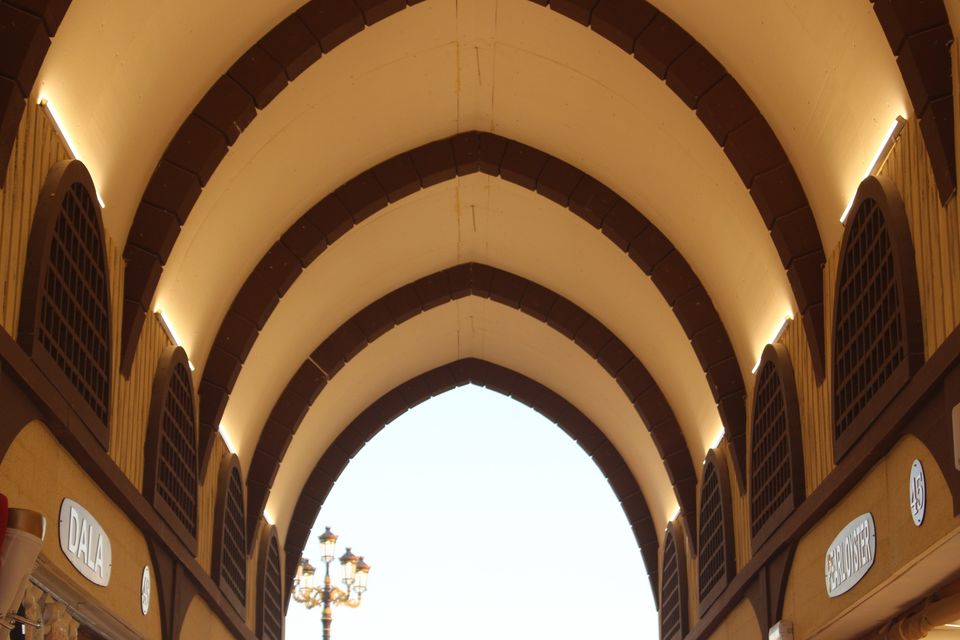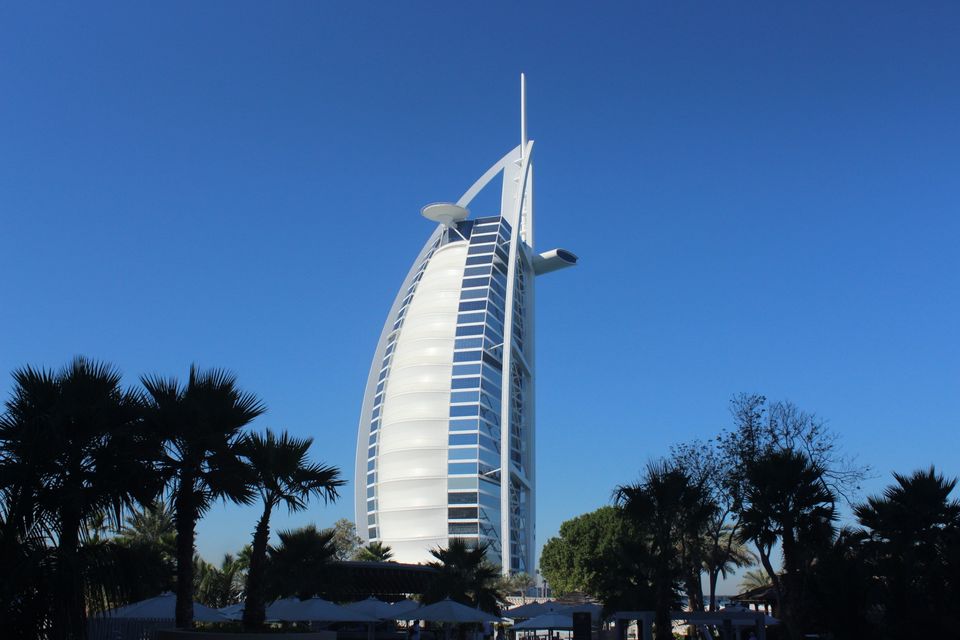 Today was another rousing day as we were going for our Scuba Dive in Fujairah. It was a long drive, we covered 5 Emirates with this journey that is Fujairah, Raz Al Khaimah, Umm Al Quwain, Ajman, Sharjah. By 11 we reached our destination and we started to travel to the sea. The Scuba suite, it was heavy as it had oxygen cylinder attached and extra blocks of weight to make it easy to go deeper. Our instructors Ahmed & Sayyid from Egypt gave us pretty good confidence and few instructions. They made our journey to the deep easier. Marine life is amazing, the coral reef had its own glow under water like movies. Once we finished our dive we had a barbeque lunch.
After our return to Dubai (a peaceful drive as i was asleep) we had a reservation for the famous show La Perle. It was 1 hr 30 min show with a great story and stunt (I don't wanna give you a spoiler, better i take you there).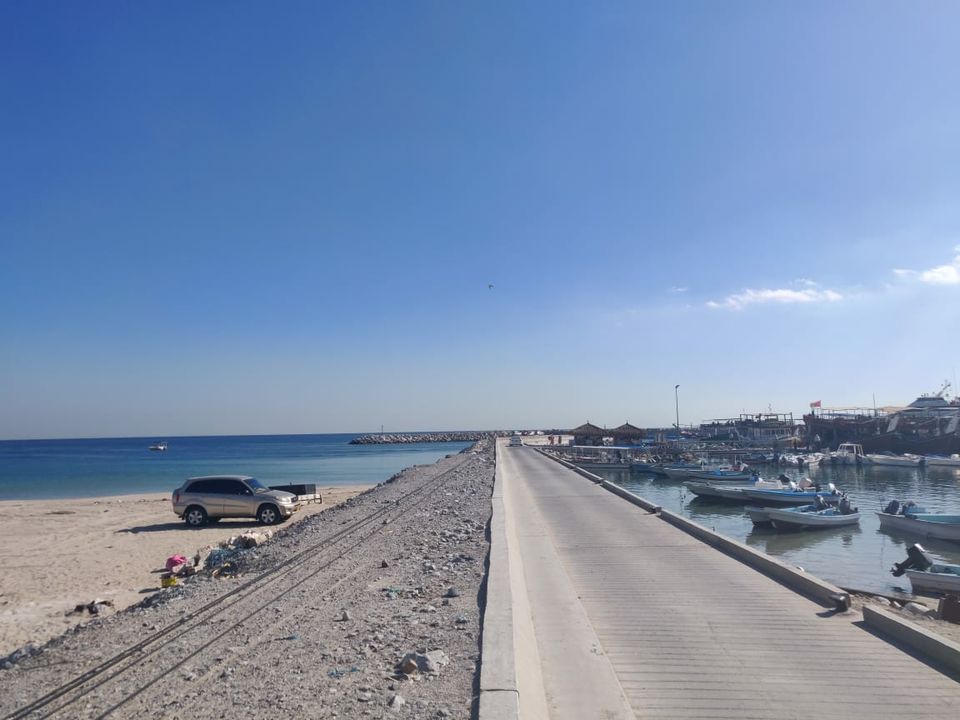 This day took us to Oman, it was unplanned in our journey, by God's grace we had a chance to cross Oman border.
Musandam Governorate is a beautiful peninsula in Oman where we travelled in an old fashioned ship. In between we had a banana boat ride where we were splashed and thrown into the waters, YUCK the water was as salty as it looked clean. We snorkeled and swimmed around our ship. We then had our lunch buffet and enjoyed the evening.
It was 7 in the evening as we started our journey back to Dubai. It was so tiring that we slept ASAP.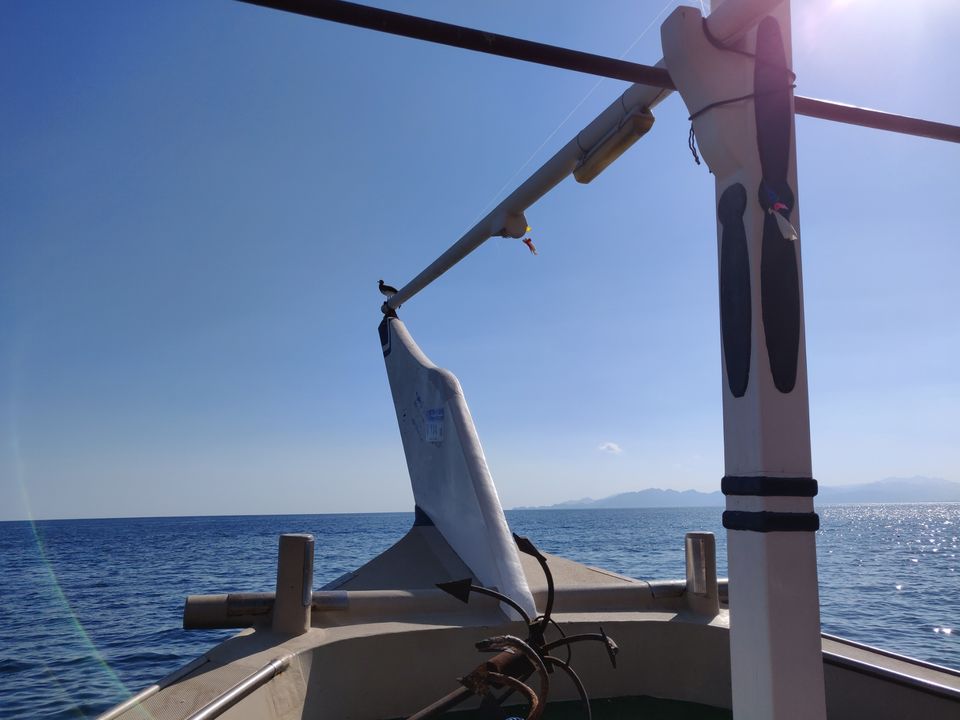 The final day, we saved this day with nothing planned. So we met my father's old friend and then straight to Terminal 2 DXB. We reached the airport by 2, made some purchase from duty free shop and our flight to Calicut was waiting for us.
We said a good bye to Dubai.